Swapping out noodles for veggies is all the rage for good reason! It's an easy technique to cut carbs and bring more nutrition to your plate. Whether you prefer zucchini, spaghetti squash, carrots, or even cauliflower, there's a veggie-filled recipe on this list that you'll enjoy.
— Additional reporting by Leta Shy
Roasted Shrimp Over Spaghetti Squash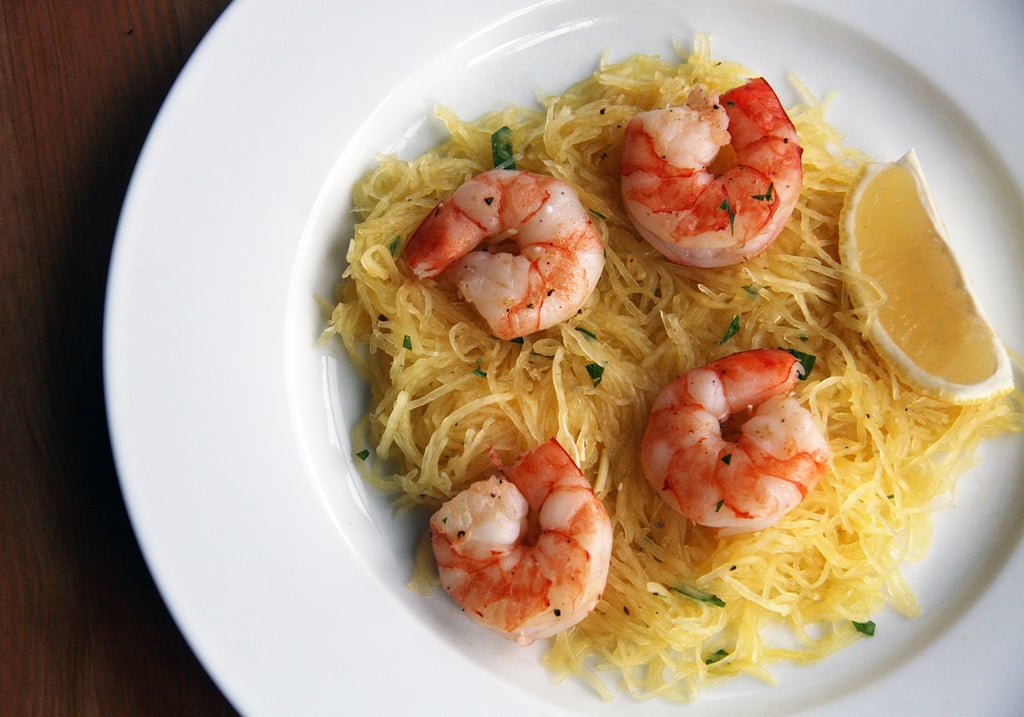 If you're wary of cooking with shellfish, then this easy shrimp dish [1] is a perfect place to start. High in protein but low in calories, shrimp is a healthful option for a seafood-loving bunch. This play on the comforting flavors of traditional scampi takes the gluten and pasta out of the equation and offers a tasty vegetable in its place: the spaghetti squash.
Calories: 312
Broccoli Slaw Pasta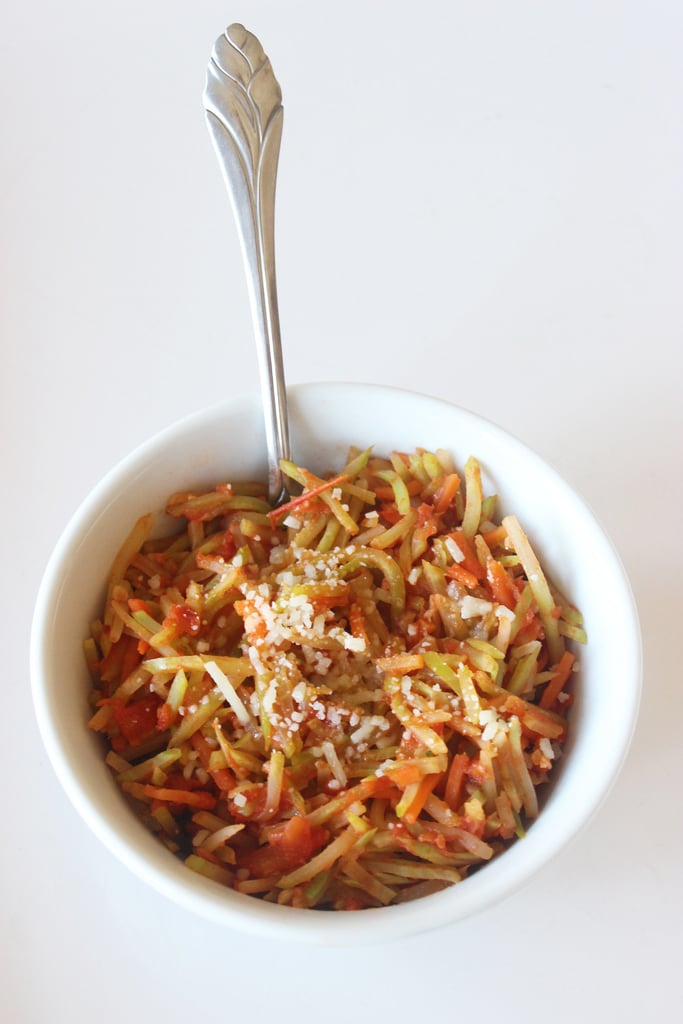 This cheesy, garlicky "pasta" [2] from healthy chef Hungry Girl is the best of both worlds — it's just as fast to make as any simple pasta dish and doesn't come overloaded with carbs. And since it's a similarly low-calorie and low-carb pasta alternative as spaghetti squash (one whole bag of broccoli slaw is only 100 calories and five grams of carbs) without all the prep, it's perfect for any gluten-free girl on the go.
Calories: 134
Spicy Sesame Carrot Salad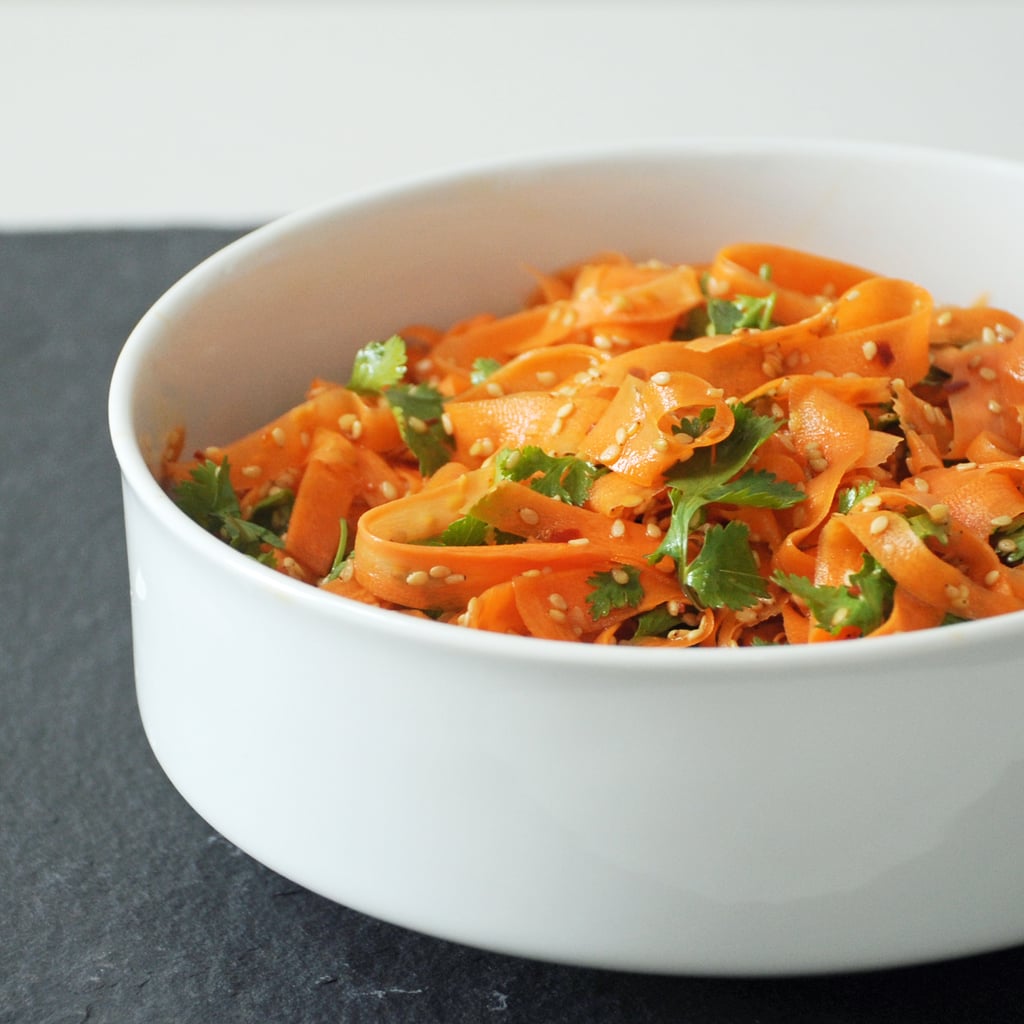 Ribboning your veggies is a fun way to add pizzazz to a normal weeknight meal without a lot of extra effort. This spicy sesame carrot salad [3] stands strong on its own, but for extra protein, bring some cubed tofu or grilled chicken into the mix.
Calories: 231
Spaghetti Squash Mac and Cheese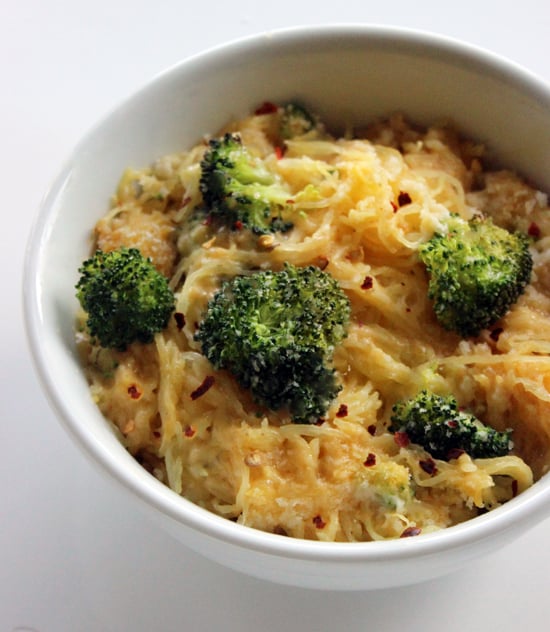 If you're looking to lighten things up the next time you dig into a comforting bowl of mac and cheese, opt for this twist on tradition that amps up the nutritional value as it cuts back on calories and carbs. Versatile and nutrient-rich spaghetti squash lays the base to this recipe [4], while broccoli adds more vitamin A.
Calories: 296
Zucchini Noodles Aglio et Olio
For those days when you're craving nothing but pasta, reach for a huge bowl of this garlicky zucchini pasta dish [5]. A sprinkle of almond meal instead of breadcrumbs takes this recipe over the top.
Calories: 257
No-Mac and Cheese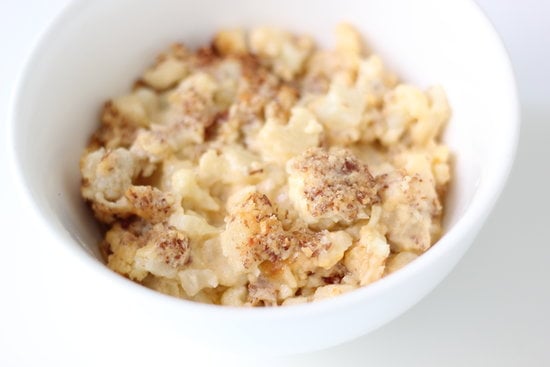 What's the secret to making a pasta-less mac and cheese just as irresistible as the classic? Cauliflower, the perfect vehicle for a cheesy, creamy sauce made from cheese, coconut milk, butter, and coconut flour. While this gluten-free no-mac and cheese [6] is under 400 calories, note that it's high in saturated fat, so enjoy this comforting dish in moderation.
Calories: 376
Paleo Pad Thai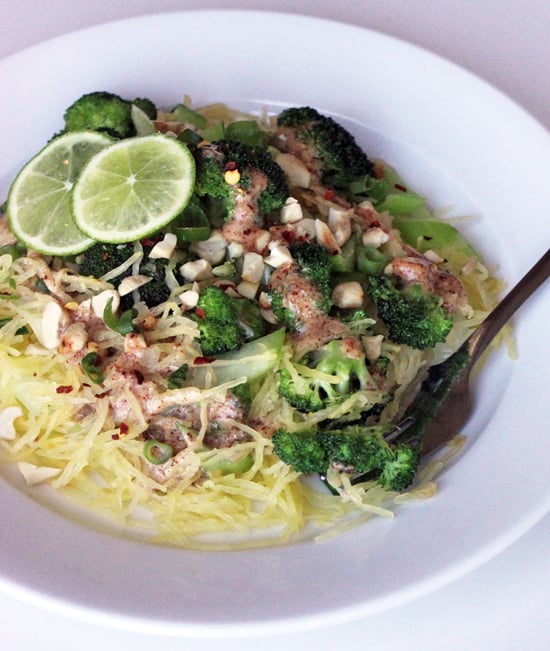 No need for takeout; this low-calorie, noodle-free Paleo pad thai [7] is waistline-friendly and just as tasty. It uses spaghetti squash instead of noodles to save on calories. This lower-carb riff on the classic rice noodle dish has over 300 percent of your recommended vitamin C and vitamin A for the day, more than 50 percent of your calcium, and over 30 percent of your iron.
Calories: 367
Paleo Carrot Pasta
Go to bed without the bloat with another bowl of healthy "pasta." This Paleo carrot pasta [8] is comforting and filling without making you feel stuffed.
Calories: 478
Gluten-Free Veggie Pasta Bake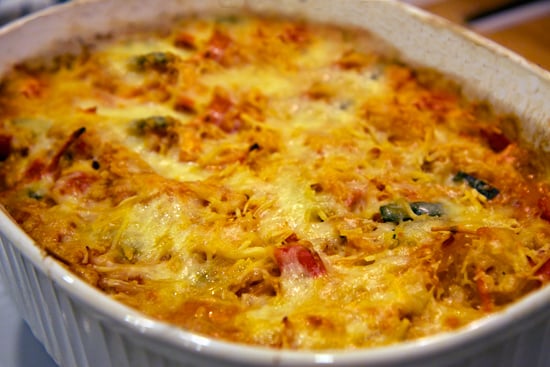 Using a mix of veggies like zucchini, spaghetti squash, and other veggies instead of penne means you can load on the cheese and still enjoy a low-calorie, ooey-gooey, cheesy bowl of steamy pasta. Even better? This veggie pasta bake [9] is gluten-free.
Calories: 208
Low-Carb Mac and Cheese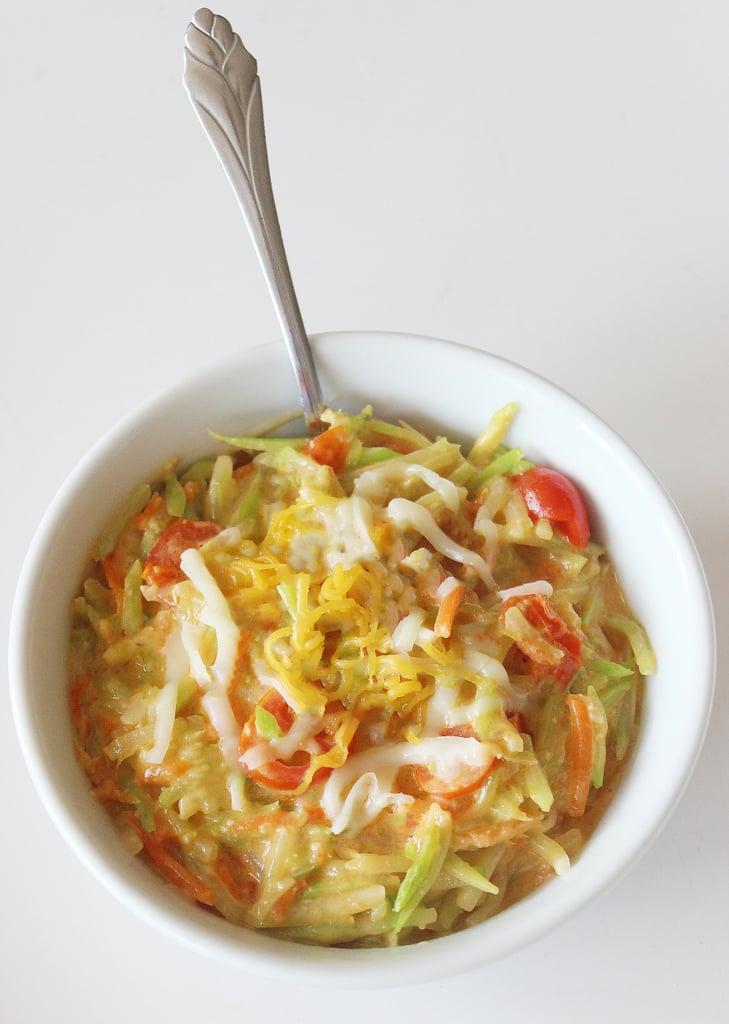 If you're craving mac and cheese but are trying to cut back on pasta, this recipe [10] is for you. Cheesy, creamy, and under 315 calories, this recipe lets Trader Joe's versatile organic broccoli slaw stand in for traditional noodles, so you won't leave the table feeling overstuffed and bloated from all that gluten.
Calories: 312
Tofu Veggie Cabbage Noodles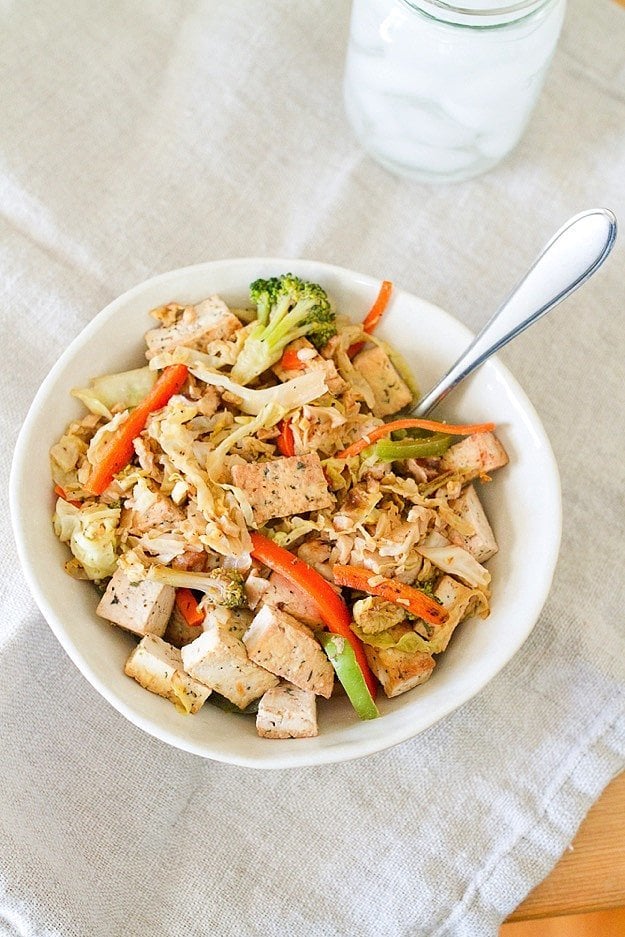 This recipe for tofu veggie cabbage noodles [11] uses cabbage run through a spiralizer to mimic irresistible noodles.