Yoga may be blissful, but it isn't cheap! Depending on where you live, classes can run you an average of $15 to $20 a pop. Dropping $50 or more for yoga classes each week isn't an option for everyone, but we can all benefit from a regular practice. The Internet is bursting with free full-length classes or shortened yoga routines. If you're willing to pay a little, then you'll be able to view a greater variety of videos. Here are some sites to check out.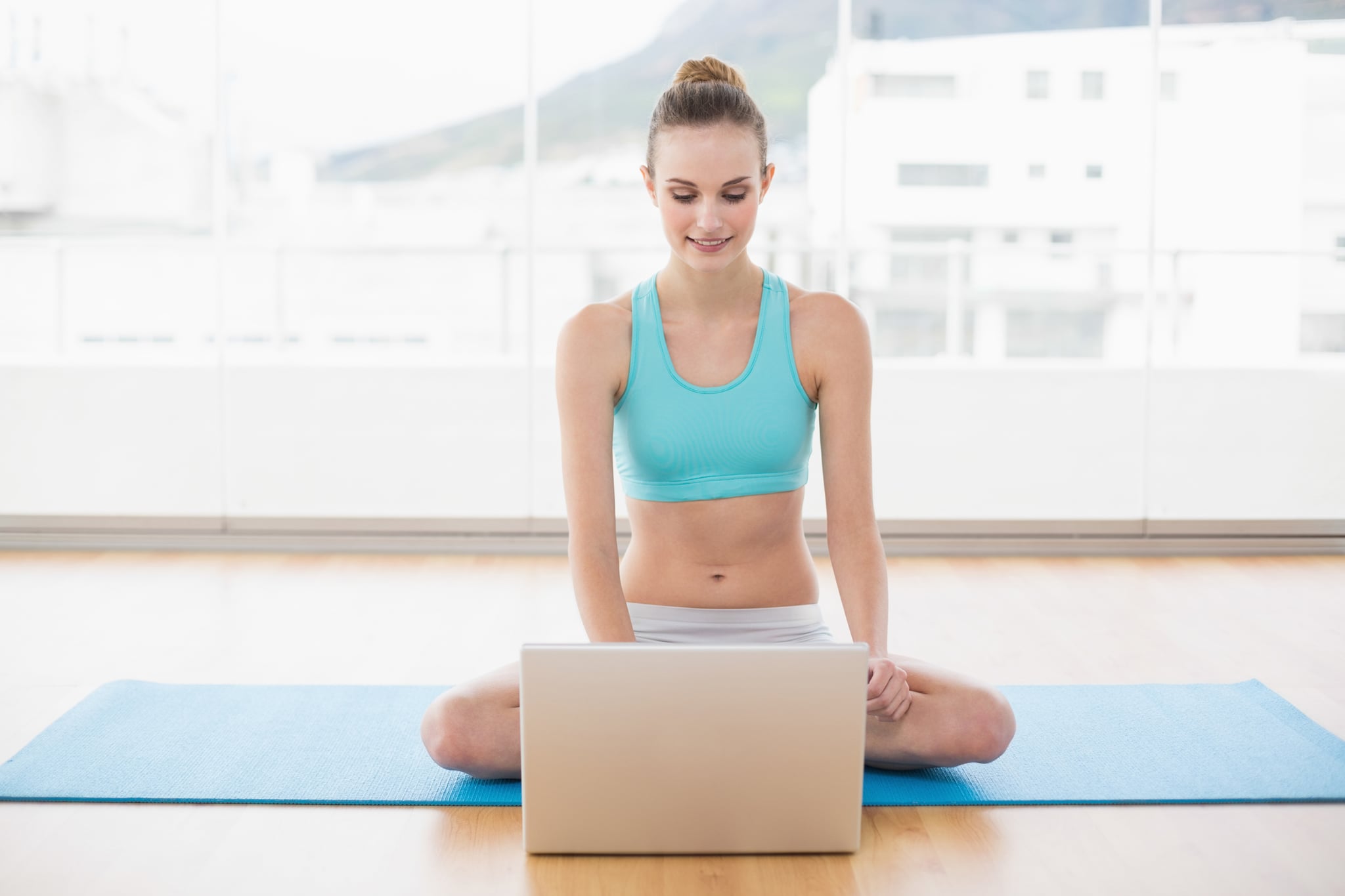 Yoga Today [1]: Access unlimited yoga classes anytime, on any device for just $9 a month. It offers a new yoga class every day from its own certified instructors, and you can choose the level that's right for you. You can even sign up for a free two-week trial membership to see if you like it.
Yoga Journal [2]: For beginners and advanced yogis, these videos, ranging in length from five to 35 minutes, are the high quality you'd expect from Yoga Journal. Some of my faves include the hip- and hamstring-opening sequence Prep For the Splits [3] and Fun Flow Practice [4], which has you traveling around your mat.
My Yoga Online [5]: These videos may not be free, but they're dirt cheap. Pay $9.95 per month or $99.95 for a year for unlimited access to the entire library of hundreds of videos for yoga, Pilates, dance, martial arts fusion, meditation, and workplace wellness. You'll find full-length classes led by popular instructors such as Shiva Rea and Dharma Mittra. Another plus: you can sample a clip before you buy.
My Free Yoga [6]: Site members upload yoga videos, so the classes may not be the most cutting-edge, but they won't cost you a dime. You'll just need to take some time to look through the videos to find the ones you like, and you'll have to put up with some ads. I found this full-length Shiva Rea DVD, Yoga For Everyone [7]. Score!
Gaiam TV [8]: Sign up for a free 10-day trial to stream actual yoga DVDs like Seane Corn's Vinyasa Flow Yoga [9] or Rodney Yee's Advanced Arms [10] directly to your computer or TV. If you like the service, it costs $9.95 a month.
Yoga Yak [11]: This site offers 200-plus free yoga classes including titles such as Morning Heart Expanding Yoga Class [12] or Lunch Time Yoga Class [13]. You have to go through the list of videos manually since there's no great way to search, and many of them are geared toward gentle practices.
Yoga Download [14]: This website does offer a few free yoga classes [15]. But for more of a selection, pay $10 a month to download one class a week (to do whenever you like), plus unlimited streaming videos, which you play straight from the website. Or pay $18 a month for unlimited downloads and streaming. It also has other subscription options for three-month, six-month, or a $90 yearly membership. The site offers a wide variety of yoga styles including Ashtanga, Jivamukti, and Vinyasa, with classes from renowned instructors such as Ana Forest [16].
POPSUGAR Fitness [17]: Of course, we're fans of yoga too, and aside from the sequences we offer, we also have a few yoga videos such as this 30-minute yoga flow with Mandy Ingber [18], as well as a few 10-minute videos like this yoga core workout [19] with Todd McCullough and this exhilarating Vinyasa yoga flow [20] with Exhale Santa Monica's Lauren Weisman.