What Is Daikon?
Seasonal Eats: Daikon Radish
Like us on Facebook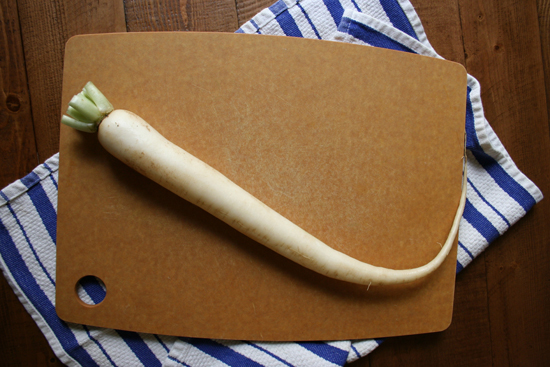 Daikon is a white root vegetable often seen in Japanese and Chinese cuisine that resembles a carrot. However, unlike a carrot's sweetness, daikon is spicy and tart, similar to a radish. Its pungent and sharp flavor can be enjoyed raw, pickled, or cooked. The white pigment in daikon is called anthoxanthin, which is an antioxidant that may lower cholesterol and blood pressure. In Asian cuisine, daikon is often eaten alongside meaty dishes, and is said to aid in digestion and breakdown of oil, fatty animal protein, and dairy. Cooked daikon has a similar texture and flavor to turnips. Daikon is in season during the cold weather months, so if you've picked some up recently here's a quick and simple sauté preparation.
Original recipe by Anna Monette Roberts
Sautéed Daikon
Ingredients
1 tablespoon canola oil
1 medium daikon, cut in large rectangular pieces
1-2 chive straws, thinly sliced
Directions
This recipe is so simple, yet the delicious, mild flavor of the daikon shines through when lightly sautéed. Try replacing your plate's starchy grain with daikon. For an added flavor boost, add a few splashes of soy sauce or umeboshi (plum) vinegar.
Place sauté pan over high heat. Once pan is thoroughly heated, add oil. Allow oil to heat thoroughly, then quickly add cut daikon pieces. Do not stir. Cook daikon on one side for 2-3 minutes or until light brown. Using tongs, rotate daikon pieces a quarter turn, and cook until light brown. Repeat process until all sides are seared light brown.
Transfer to a serving platter; sprinkle with salt and sliced chives.
Serves 2-4.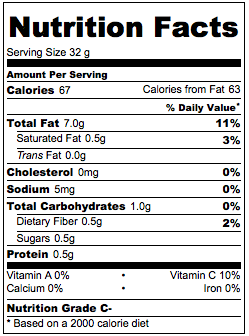 Nutritional Source: Calorie Count
Information
Category

Salads

Cuisine

Japanese