One motivating factor in reaching a weight-loss goal is to think about the skinny jeans, strapless dresses, and bathing suits you'll be able to wear once you hit your ideal body weight. Until that happens, use your current wardrobe to stay on track. Check out these closet weight-loss tools.
Fitted, Not Frumpy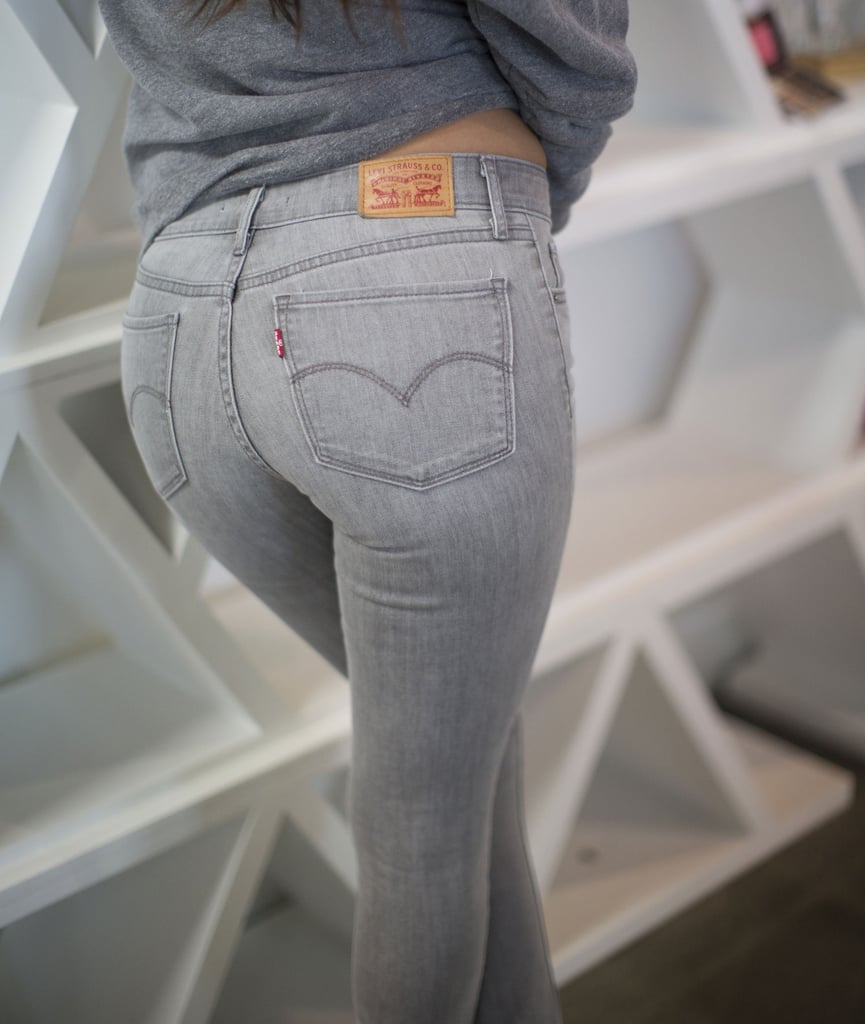 Loose-fitting pants and roomy shirts are comfy, but they cover up your body and allow you to forget what you look like underneath. They also encourage lounging around on the couch or at your desk for hours. Instead, opt for clothes that have a more fitted silhouette. Slip on formfitting shirts, pants, and dresses to keep you aware of your body, so you're less likely to reach for that cookie.
Show a Little Skin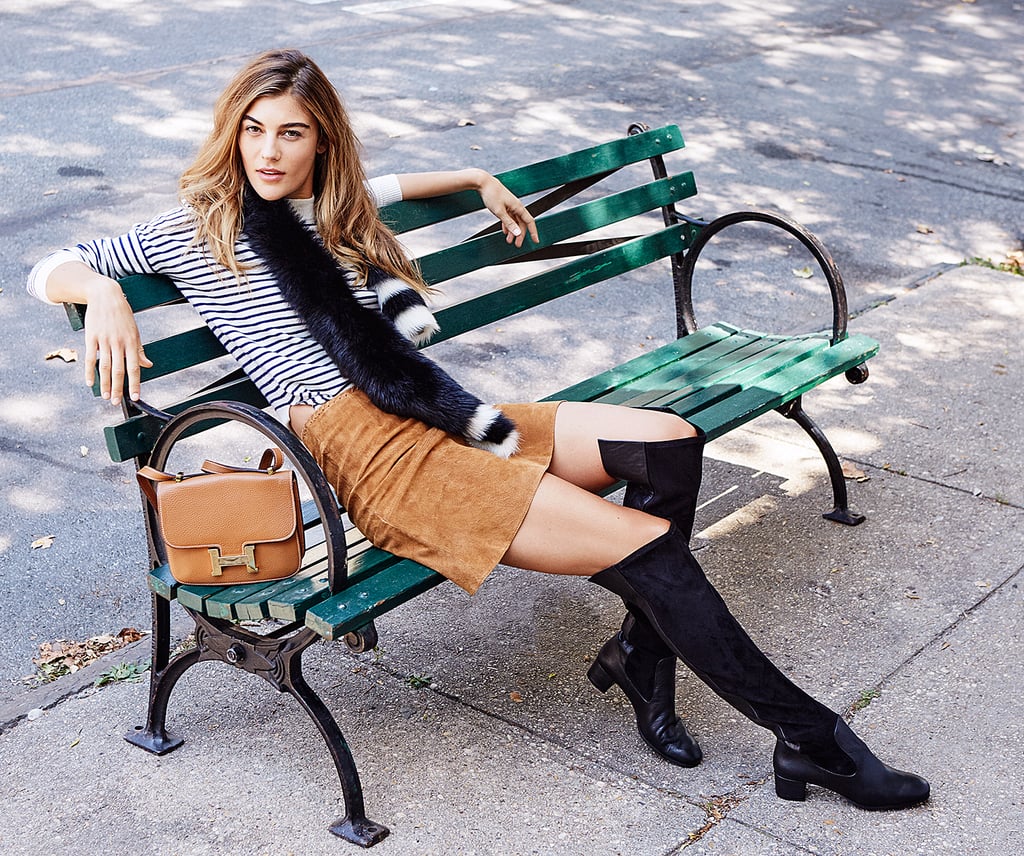 Even though it's not quite warm enough to sport short skirts and tiny tanks, wearing fewer or thinner layers and showing off a little skin can increase your body awareness. So wear as little as you can get away with. Seeing your toned arms and legs will inspire you to keep up with your healthy habits, so you can feel confident baring your bod.
H20 Reminder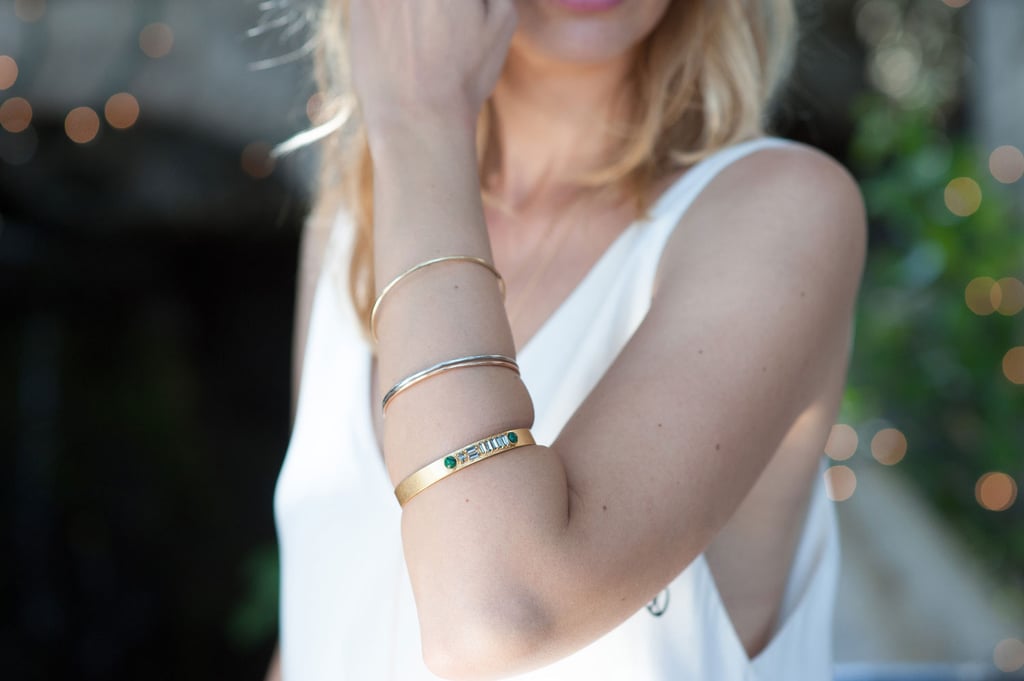 Drinking calorie-free water throughout your day is one way to stay hydrated and keep your belly full without loading up on unnecessary calories. Since we often forget to drink enough water, this bracelet trick can help: wear eight or so on your right wrist, and every time you finish a glass of water, move a bracelet over to your left wrist. It'll help you keep track of your water intake, and you'll look stylish doing it. Plus hearing the jingle of the bangles when you go to reach for a high-calorie soda will make you think twice.
Prep in Advance For a Workout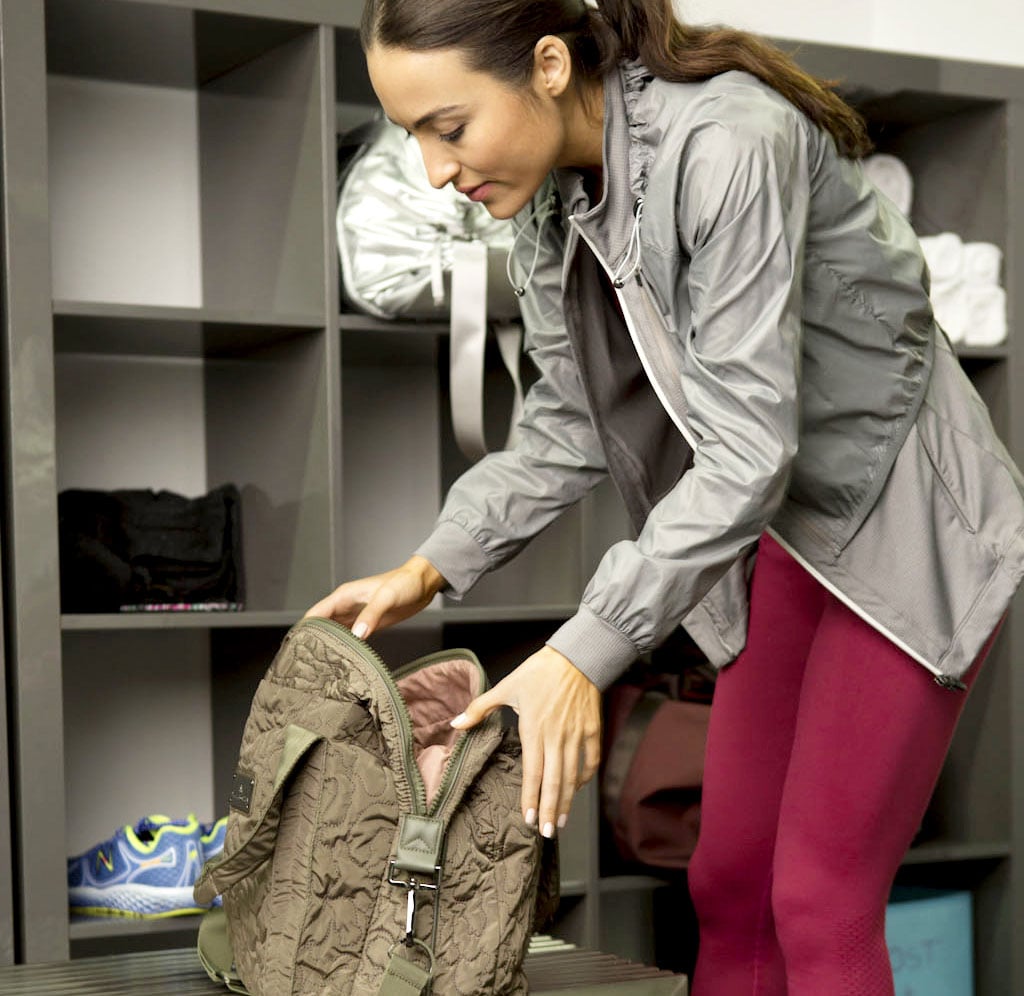 Since wearing leggings under a dress is already on trend, no one has to know they're the pair you wear to yoga. Sport some part of your workout gear under your outfit like a sports bra or fitness top, and it will help remind you to hit the gym and will save you time once you get there.
Accentuate Your Waist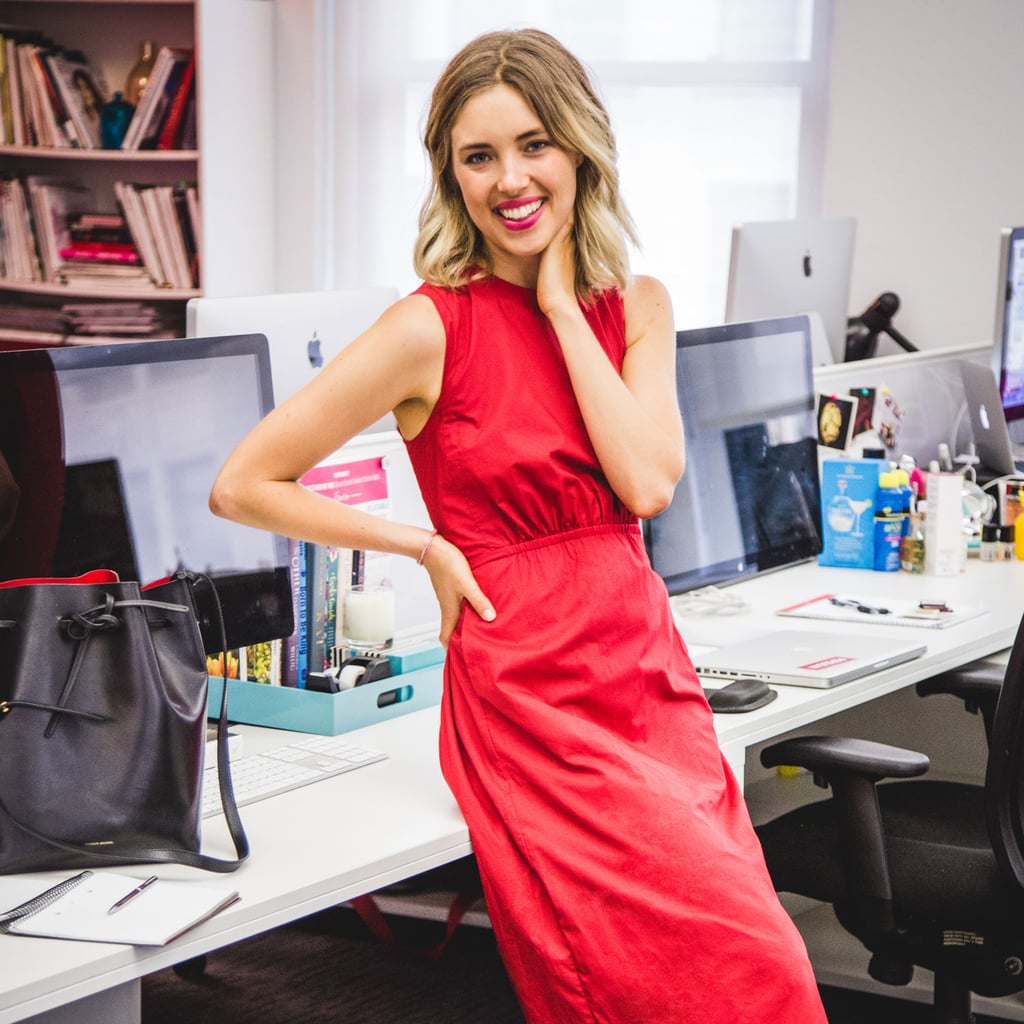 Wearing a belt or a dress that has a fitted band around your waist is a great reminder not to overeat. If you do, your outfit will become so unbearably snug, it'll be hard to breathe.
Comfy Footwear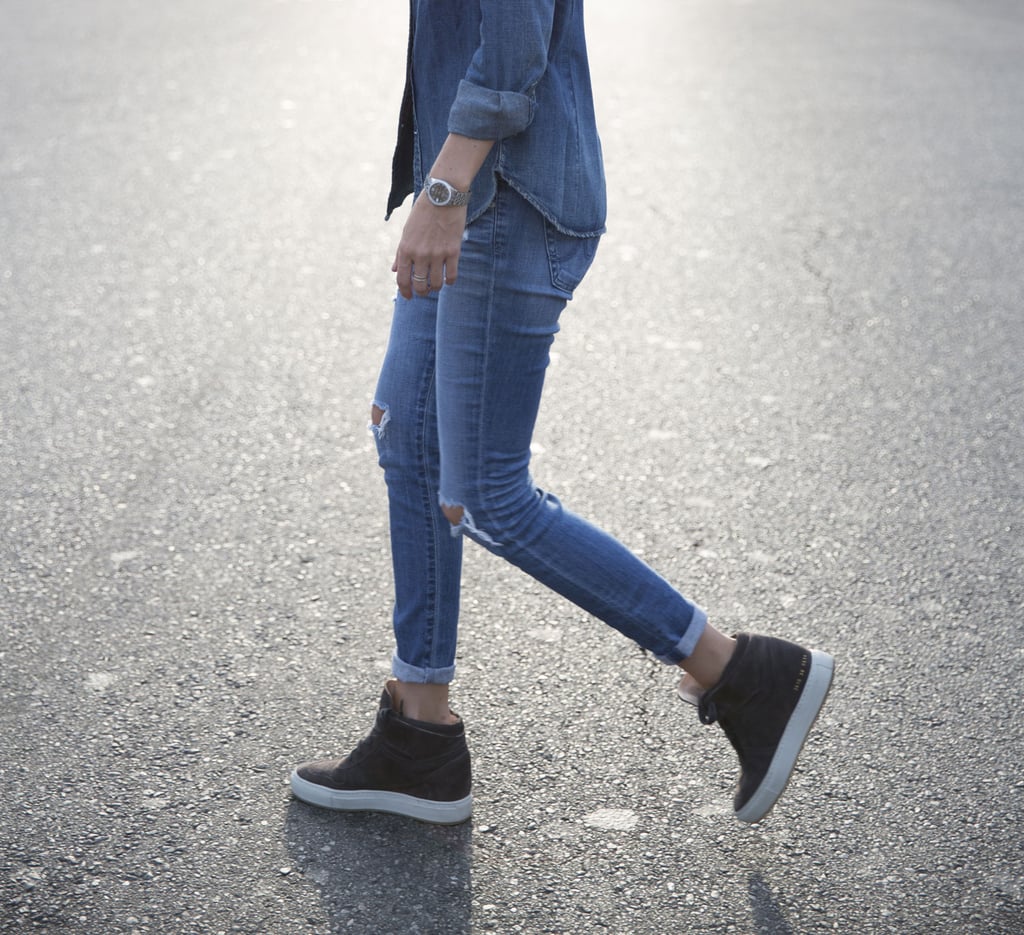 If you're wearing heels or too-tight pointy boots, you're not likely to want to do anything more than sit down. Sport comfy shoes, and they'll inspire you to stroll over to a co-worker's desk instead of instant messaging, take a walk on your lunch break, or even walk home from work. You don't have to wear Nikes, just a shoe that's comfortable enough to make you want to get on your feet.
No Stretch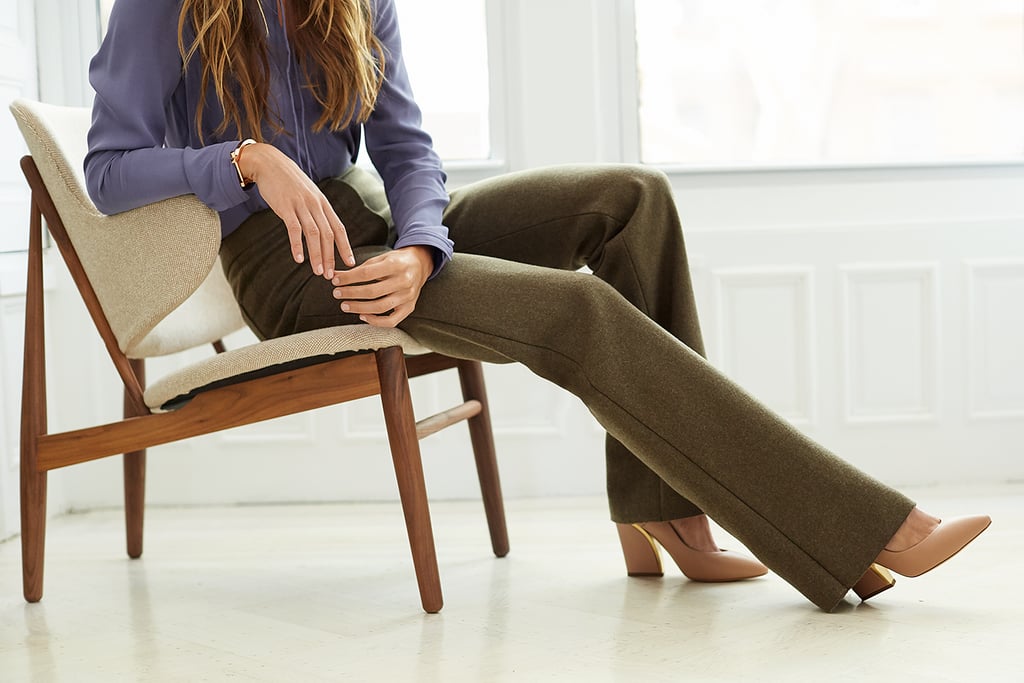 Stretchy jeans and yoga pants are a wonderful invention, but the problem is they'll expand to fit that 900-calorie burrito you inhaled for lunch. Avoid the wiggle room by wearing fitted jeans or pants that don't stretch, and save the spandex and elastic waistbands for your workout attire.