When it comes to weeknight cooking, Summer days are both good and bad: on the one hand, pristine produce abound at the market, but on the other, balmier evenings demand faster, lighter, oven- and stove-free meals that come together in a heartbeat. Keep reading to see a dozen delectable ways to get dinner on the table without cranking up the heat in your kitchen.
Sources: POPSUGAR Studios and Anna Monette Roberts
Greek Salad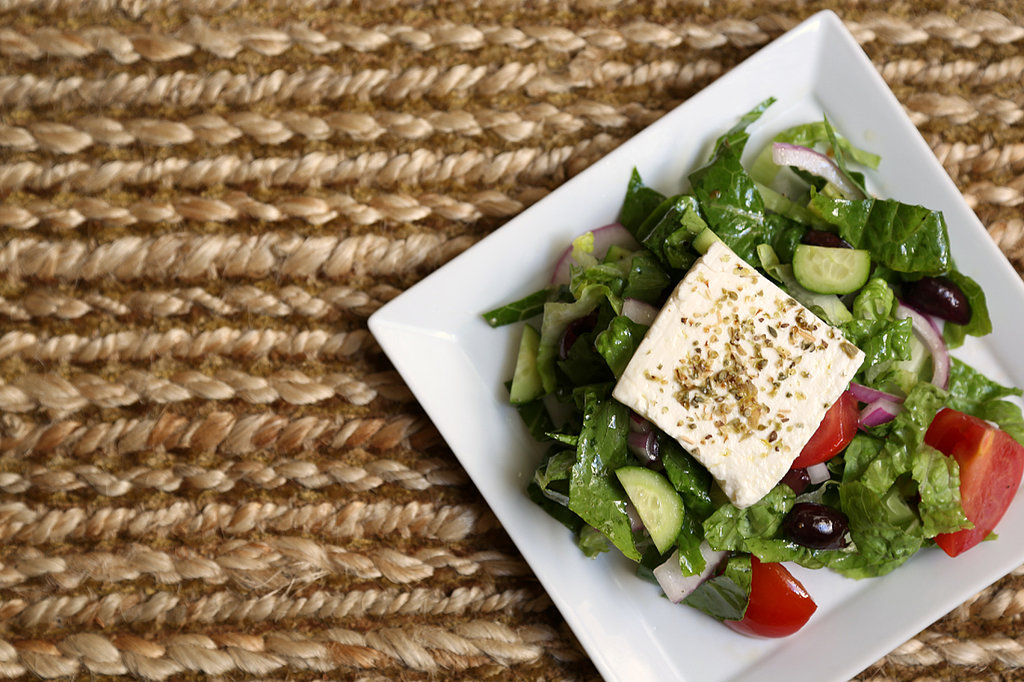 Fast, easy, and refreshing thanks to ample quantities of cool, crisp produce like cucumbers and tomatoes, classic Greek salad [1] is practically tailor-made for hot Summer nights.
Photo: Anna Monette Roberts
Ham, Cheese, and Avocado Sandwich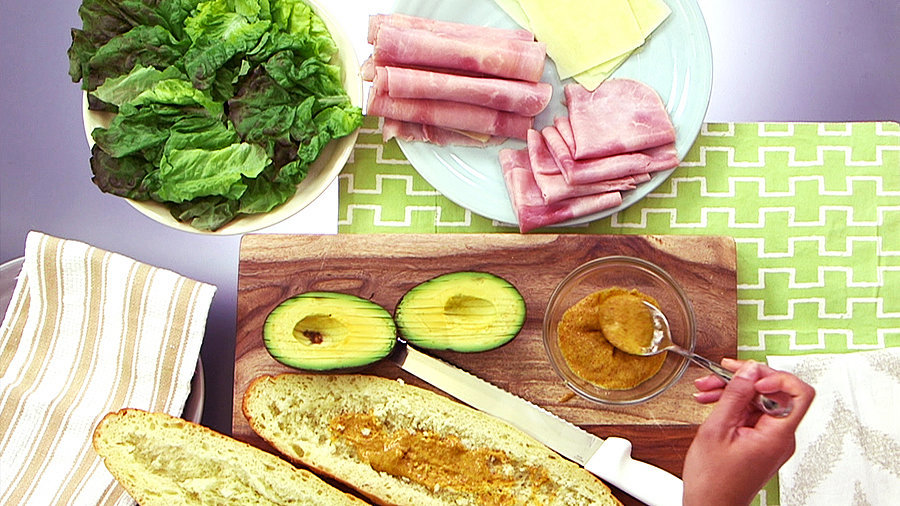 Cooking for a crowd? Try an easy-to-eat ham, cheese, and avocado sandwich [2] that's a snap to scale up or down depending on how many mouths you have to feed.
Photo: POPSUGAR Studios
Cucumber Avocado Caprese Salad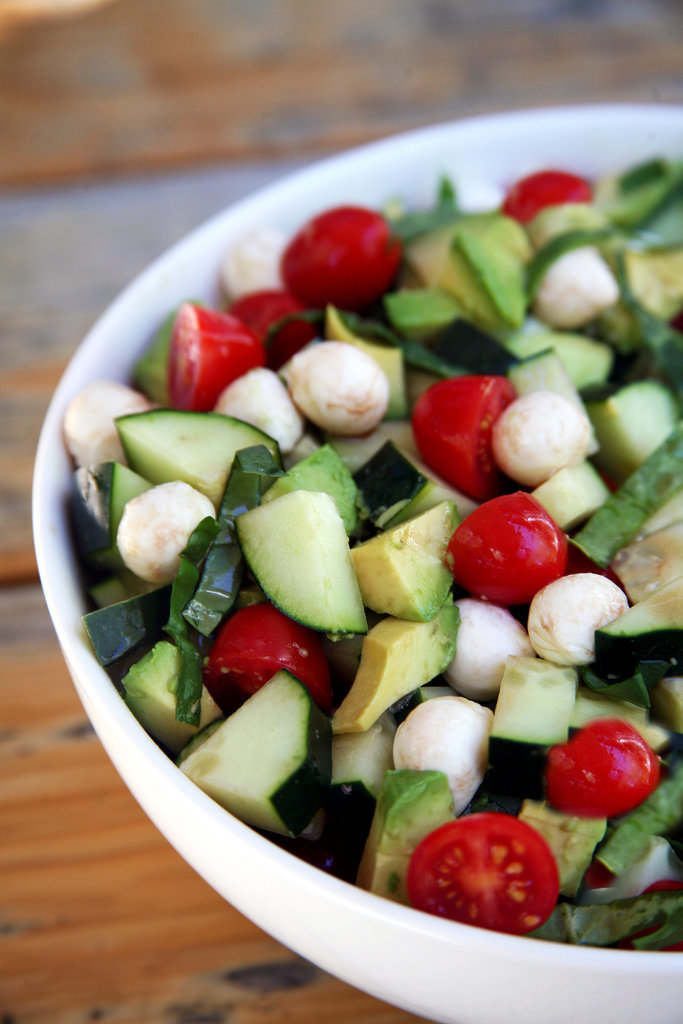 The classic caprese salad goes from side dish to satisfying meal with the addition of crisp cucumber chunks and rich and creamy avocado [3].
Photo: Jenny Sugar
Rainbow Spring Rolls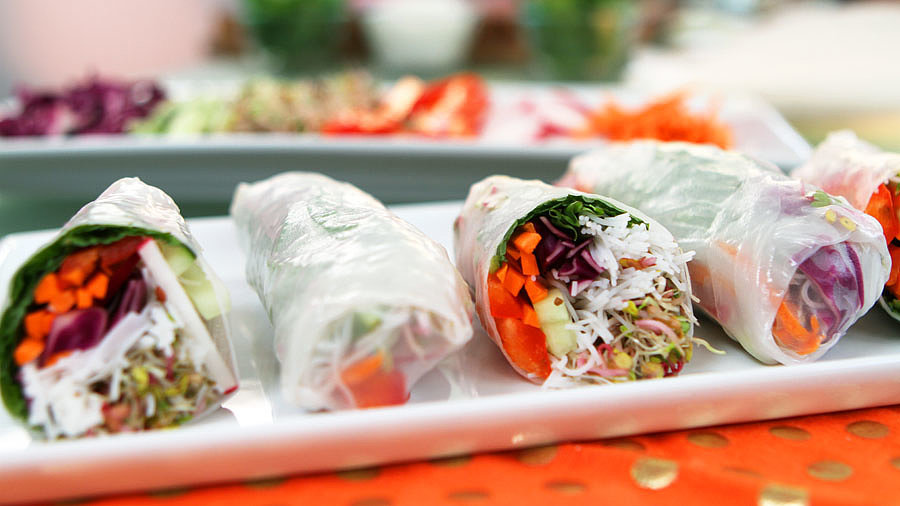 Contrary to what you may believe, Spring rolls [4] are a cinch to make at home. Here, a rainbow of veggies, sprouts, and rice noodles make for a bright (both in color and flavor) bite.
Photo: POPSUGAR Studios
Black Bean, Bell Pepper, and Corn Salad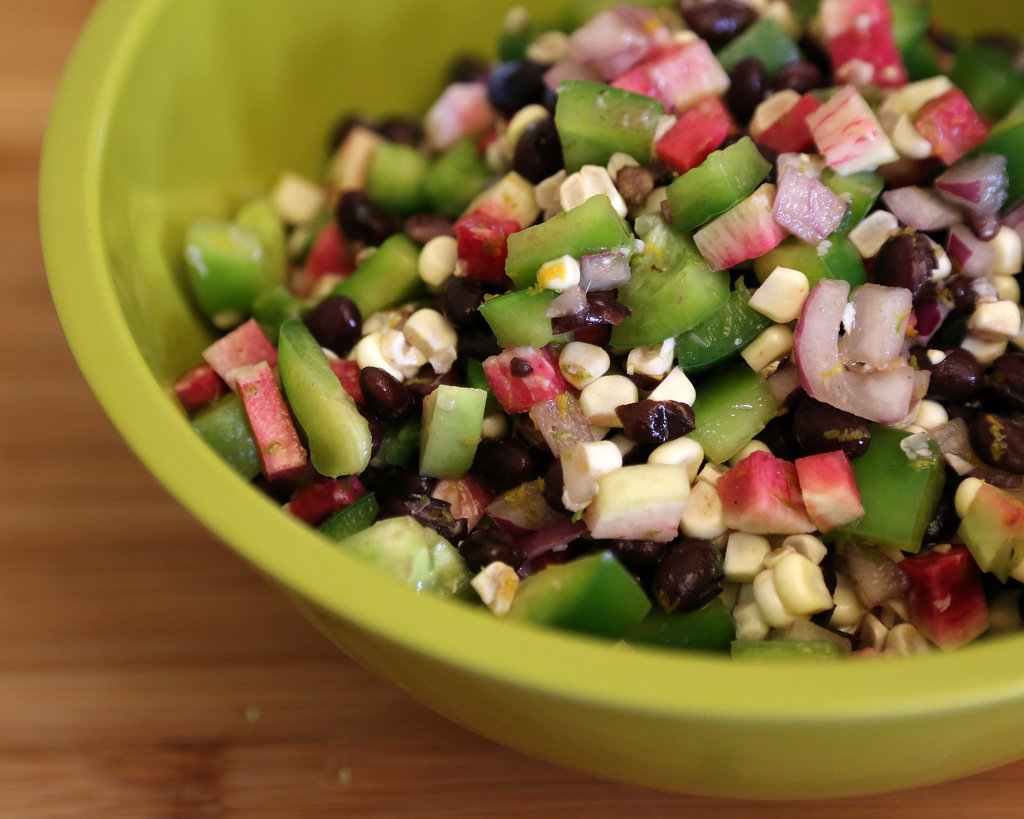 Part salsa, part salad, and all fabulous, this zesty combination of black beans [5], bell peppers, corn, and radishes is finished off with a zesty orange dressing.
Photo: Anna Monette Roberts
Cheese, Bread, and Fruit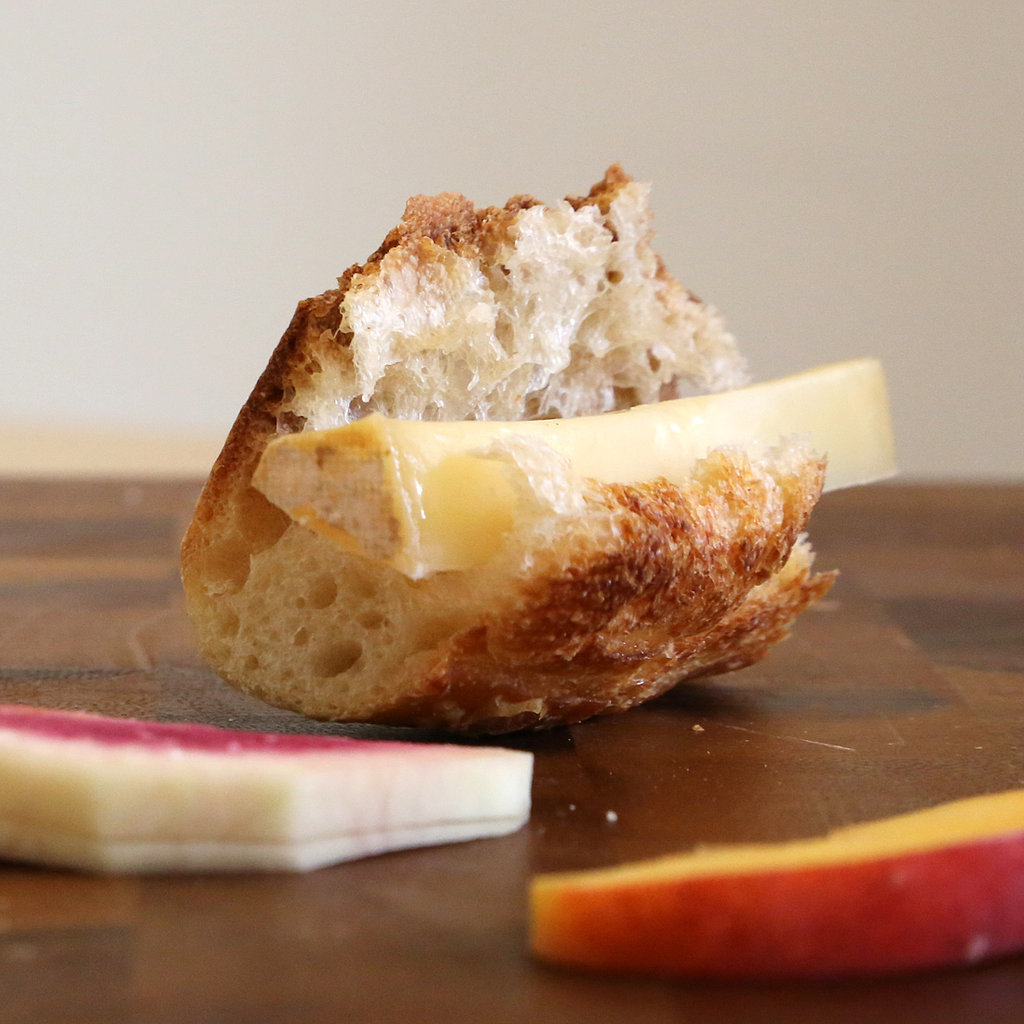 Less a recipe and more a suggestion for a stellar solo meal, this is your guide to making a delightful meal of bread, cheese, fruit, and veggies [6].
Photo: Anna Monette Roberts
Vegetarian Taco Salad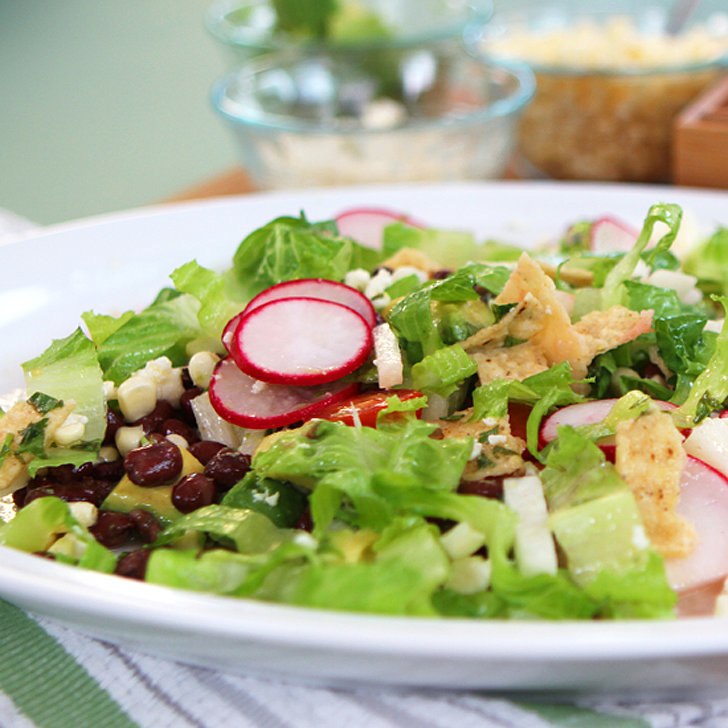 No stove is required to brown beef in this meatless taco salad [7]. Rather, it's chock-full of different textures and flavors, from crunchy jicama to salty queso fresco.
Photo: POPSUGAR Studios
Pita Bread With Mint and Feta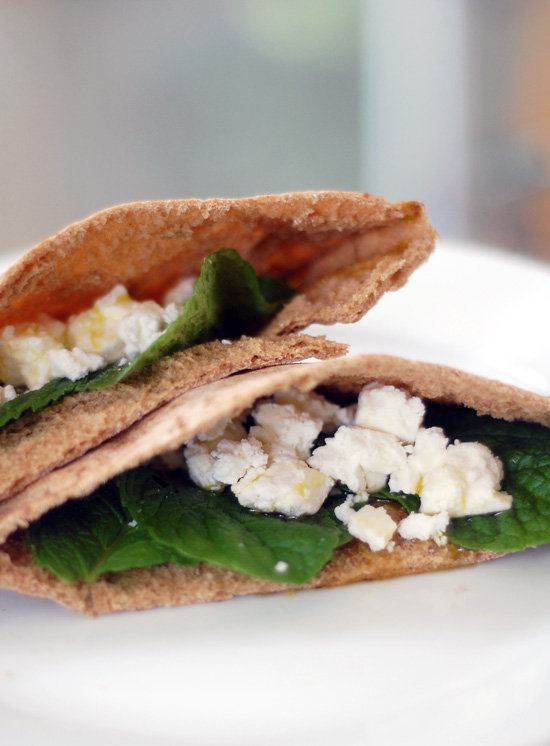 In a serious time crunch? A pita filled with Mediterranean flavors [8] will do the trick for a light meal.
Photo: Camilla Salem
Cheese and Pickle Sandwich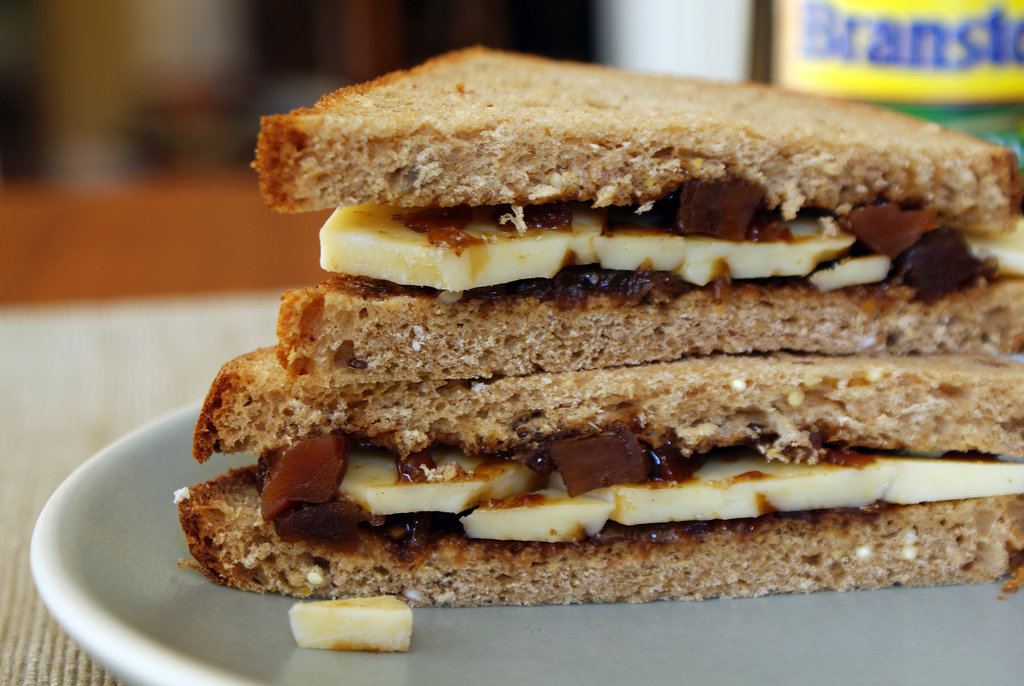 Cheddar cheese and Branston pickle — a salty-sweet British condiment that tastes like a chutney made from pickles — may seem like an odd combination, but one taste of this ultrasimple sandwich [9] (just add bread to the mix) and you'll be convinced of their affinity.
Photo: Nancy Einhart
Marinated Chickpea Salad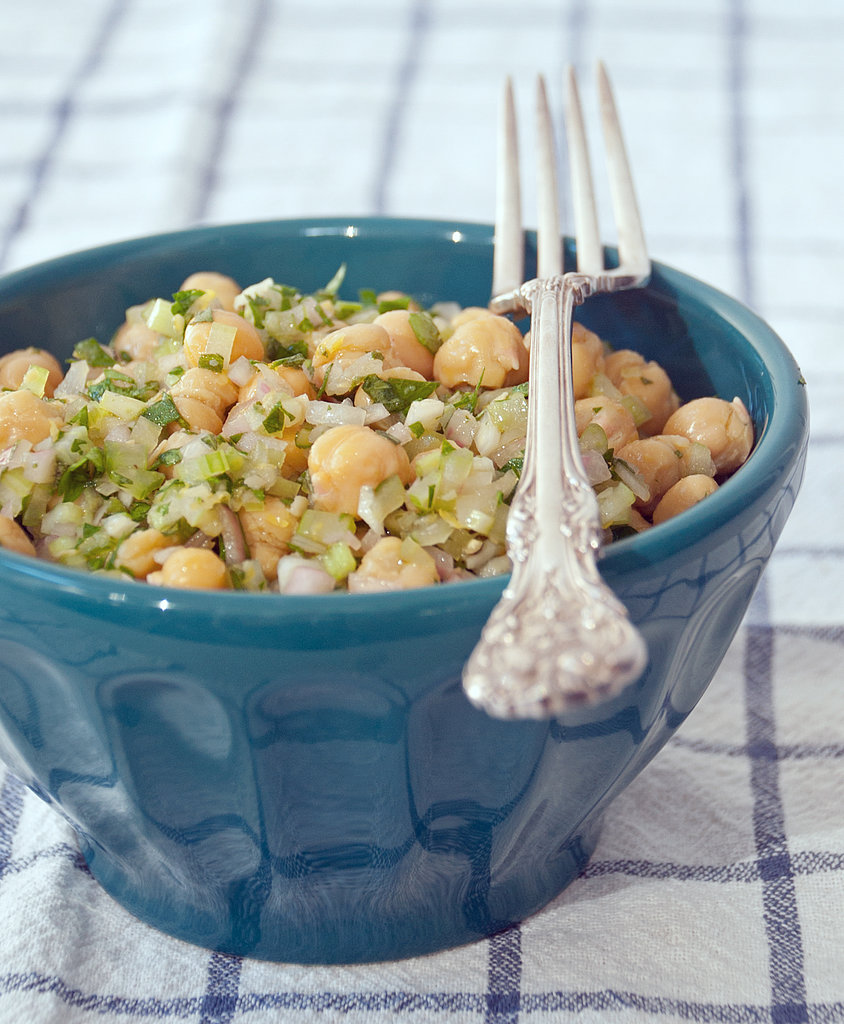 This crave-worthy marinated chickpea salad [10] is more than worth the extra time spent dicing and mincing as it's even tastier the next day. Take leftovers to work for a satisfying brown-bag lunch.
Photo: Nicole Perry
Turkey Club Sandwiches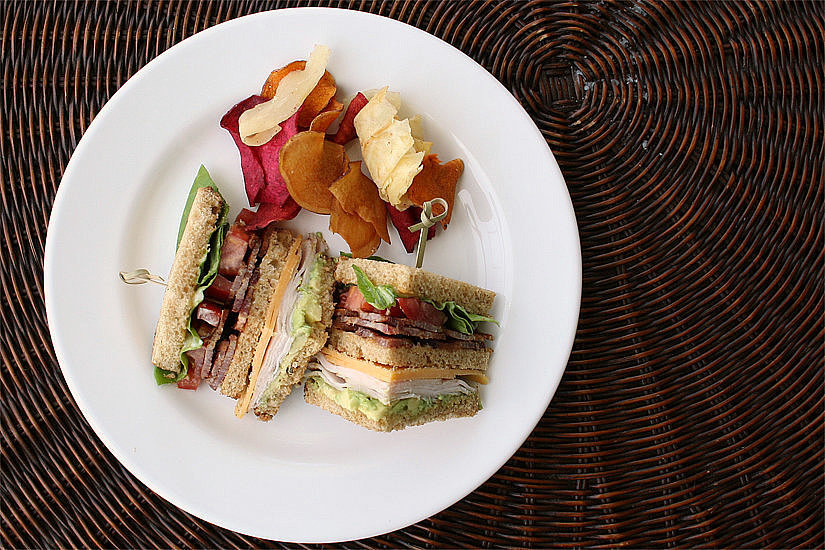 This isn't any old club sandwich: it's the best darn club sandwich in the world [11], thanks to the additions of avocado, honey mustard, and cheddar cheese.
Photo: Anna Monette Roberts
Watermelon, Radish, and Avocado Tacos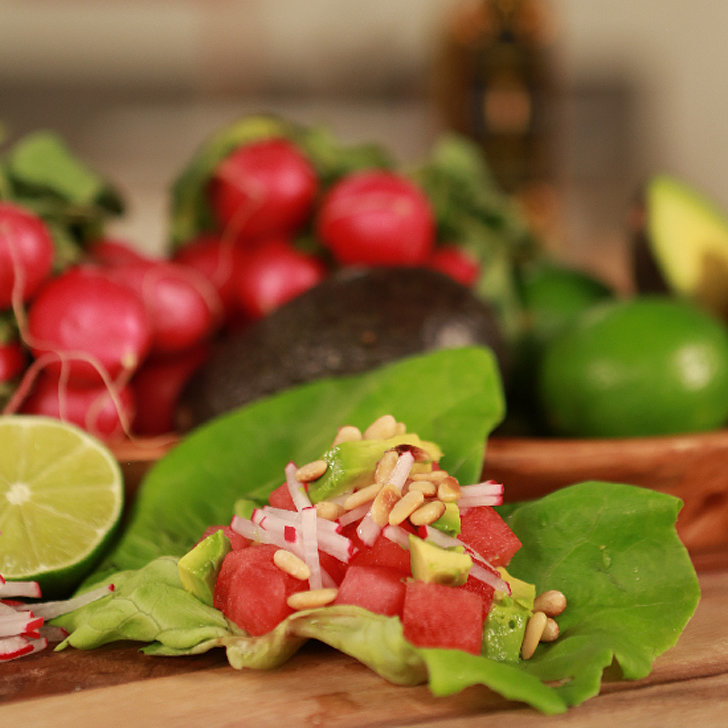 Whether you call them tacos or lettuce wraps, these refreshing nibbles [12] let bright Summer produce shine and are an ideal light meal.
Photo: POPSUGAR Studios