Memorial Day is so close, I can taste the burgers already. Though I'm a big fan of basic burgers, I find that guests are even more impressed when I mix the usual ground meat with surprising new flavors. So I've rounded up 10 great burger recipes that add a little something special to the usual beef, lamb, turkey, tofu, and other patties. To get your mouth watering, just click "start" below.
Source [1]
Moroccan-Spiced Lamb Burgers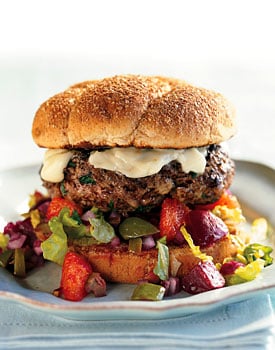 This exotic mix of lamb and cumin [2] will appeal to hamburger traditionalists, and more daring eaters can try the beet, red onion, and orange salsa on top.
Turkey Burgers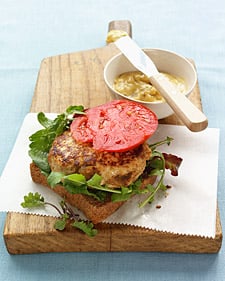 This is my favorite recipe for turkey burgers [3]. Cooked right into the meat, the wheat bread and chutney make this dish flavorful and juicy.
Chipotle Barbecue Burgers With Slaw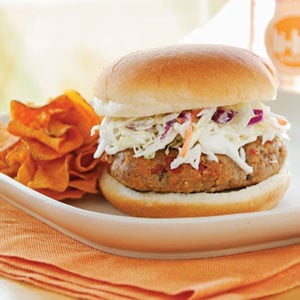 These patties use ground beef mixed with barbecue sauce and chipotle chiles [4] for an intensely smoky flavor.
Mediterranean Burgers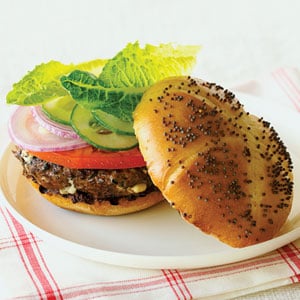 Choose beef, lamb, or both: The key to these Greek-flavored burgers [5] is a combination of feta, olives, and rosemary.
Southwestern Pumpkin Burgers
A great vegetarian option any time of year, these patties use canned pumpkin puree [6] and fresh corn.
Gold Nugget Burger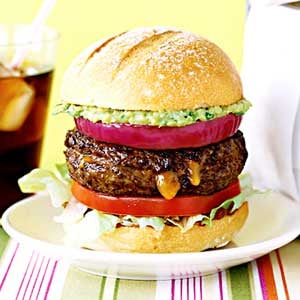 This cheddar cheese-filled treasure [7] is easy to make but will delight guests with its decadence.
Red-Lentil Burgers With Aioli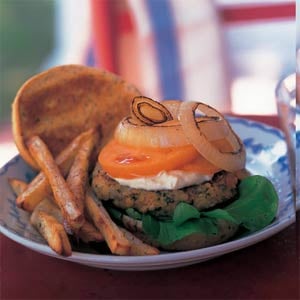 What this recipe lacks in meat [8], it makes up for in flavorings, including marjoram, garlic, and Madeira.
Tuna Burgers With Pineapple-Mustard Glaze
Bobby Flay's Cuban-inspired burger [9] uses chopped tuna steaks, pineapple juice, and fresh ginger.
Lucques Pork Burger
Though turkey is the more common substitute for beef, why not try this innovative pork burger made with chorizo and bacon [10]?
Tofu Burger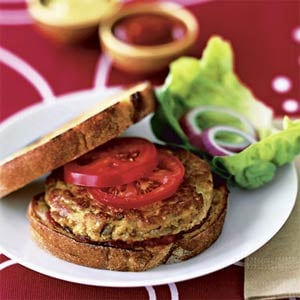 Heftier than a typical tofu burger, this meat-free recipe [11] combines cashew nuts and mushrooms for rich results.