Although today marks the last day of chocolate month [1], you can let chocolate live all year long by posting one of these arty prints on your walls. I've gone through a substantial collection [2] and picked out some of the best ones. I think you'll find something suitable for every taste. To check them out, click "Start Slideshow" below.
Schnauzer Chocolate Bars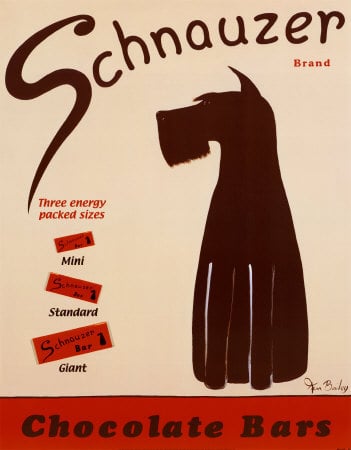 Who doesn't love a Schnauzer [3]? Especially when it's hawking chocolate.
Dome Chocolat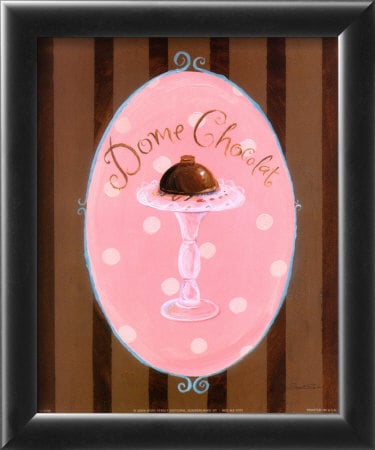 If you'd rather focus on the actual chocolate then this Dome Chocolate [4] print might be a better choice.
Chocolate Face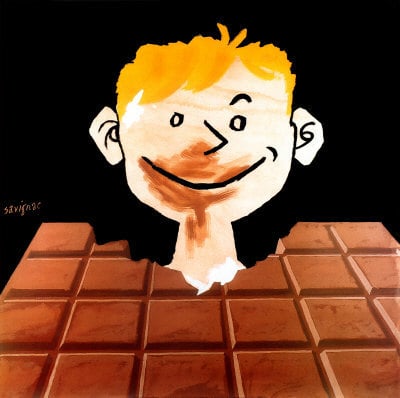 This print, simply entitled Chocolat [5] is pretty much a portrait of me when I eat chocolate.
Godiva Martini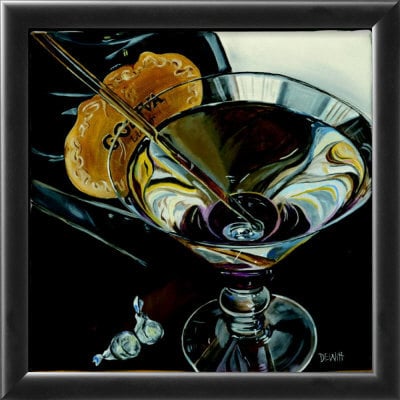 Rather drink your chocolate? Check out this print for aGodiva Chocolate Martini [6].
Chocolat Klaus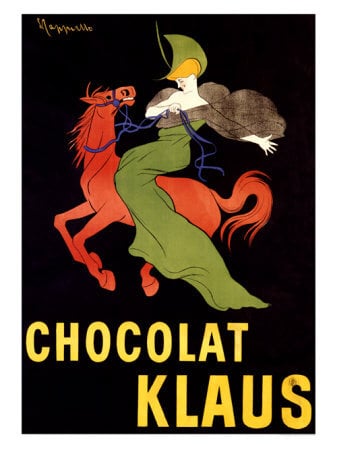 This vivid Chocolat Klaus [7] giclee print is bold, and although very vintage looking, is quite modern as well.
Chocolat Delespaul-Havel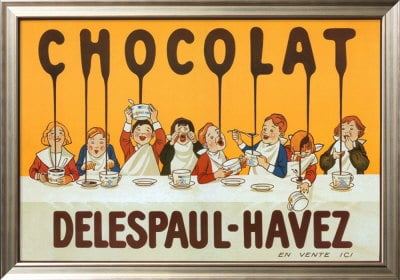 I love the way the children slurp up the chocolate in this framed Chocolat Delespaul Havez [8] print.
Chocolate Jar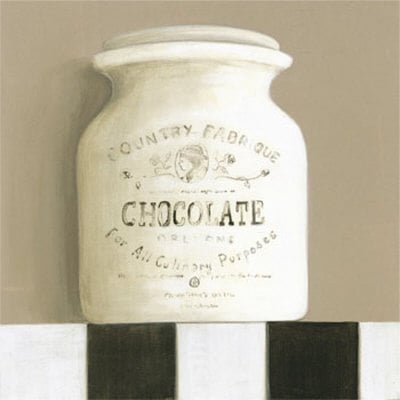 Prefer things simple? This black and white Chocolate Jar [9] will look fantastic in a sleek environment.
Milka Chocolat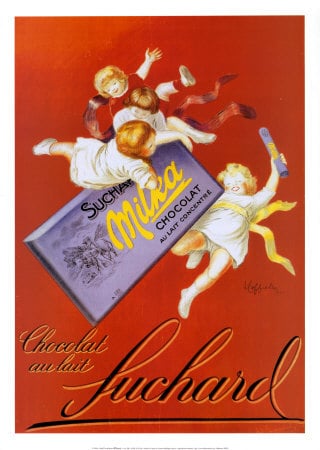 This vintage Milka Chocolat [10] print would look great in any kitchen.
Chocolat Suchard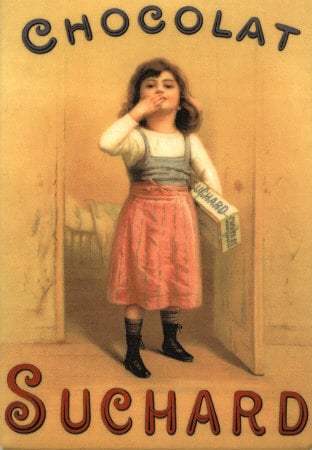 I love the way this girl is kissing you all thanks for her box of Suchard Chocolat [11].
Chocolat Noir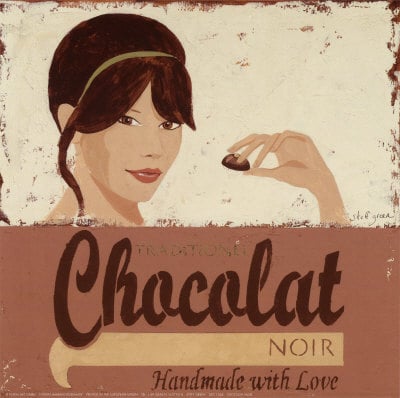 The retro feel of this Chocolat Noir [12] print is absolutely divine. And if this gal doesn't do it for you, there are a few other gals to choose from.