It's hard to believe it's been a year since our I Heart Candy challenge [1], but it's true: National Candy Month is here again! Throughout the month of June, we'll be celebrating all that the candy world has to offer, so I thought I'd kick things off with 10 of the weirdest candy offerings I could find. Have you tried any of these? Start the slideshow and tell me what you think.
Absinthe Lollipops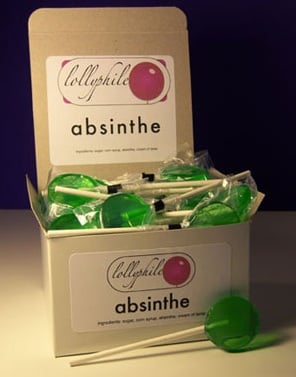 Green fairy on a stick! These adults-only Lollyphile Absinthe lollipops [2] are made with the (legal) hard stuff.
Booger and Ear Wax Jelly Beans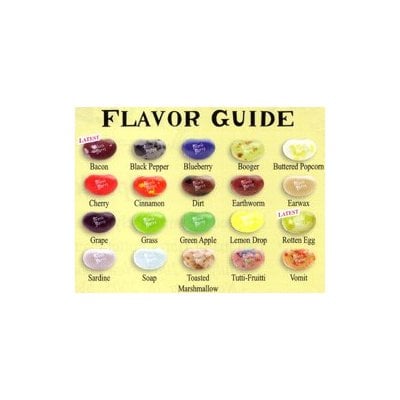 Did you ever try the Harry Potter-inspired Bertie Botts Jelly Belly Jelly Beans [3]? This gross-out bag of candy includes booger, ear wax, and soap flavors.
Marini's Chocolate-Covered Bacon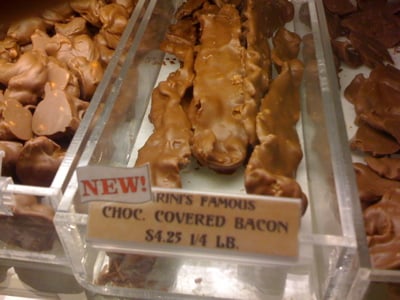 A lot of you agreed with me that this chocolate-covered bacon [4] just sounds too intriguing not to try.
Hot-Pepper Chocolate Truffles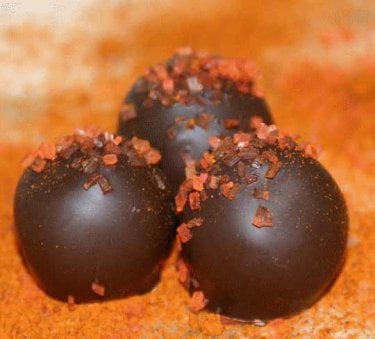 If bacon isn't your thing, maybe these Serendipity Chocolates Hades Chocolate Truffles [5], made with smoked hot peppers, would be more appealing.
Reese's Banana Peanut Butter Cups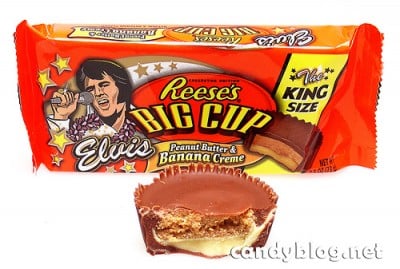 A limited-edition candy honoring Elvis, these "King-sized" Reese's Peanut Butter & Banana Creme Big Cups [6] get points for cleverness.
Ginger and Wasabi Chocolate Bar
Vosges is known for high-end chocolate in surprising flavors, like this Black Pearl Bar [7] with ginger, wasabi, sesame seeds, and dark chocolate.
Marshmallow Burger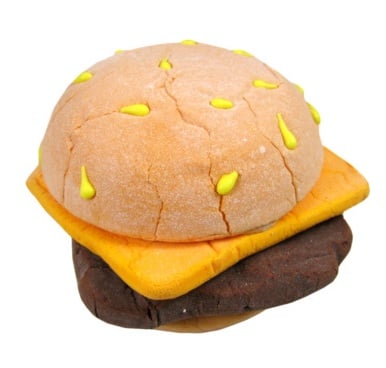 This somewhat eerie Mallow Burger [8] is a gummy treat made to look like a real hamburger.
Chocolate-Covered Gummi Bears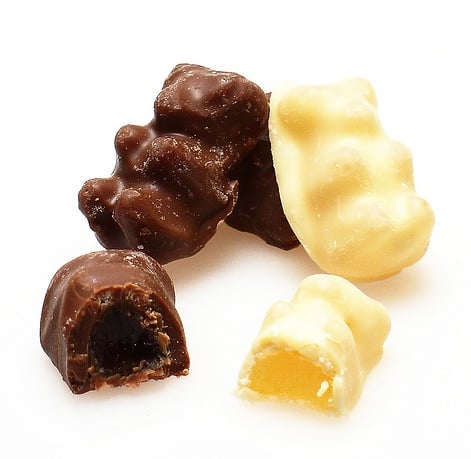 Koppers Chocolate-Covered Gummi Bears [9] come in milk and white chocolate varieties to suit your gummy-loving fancy.
Garlic Chocolates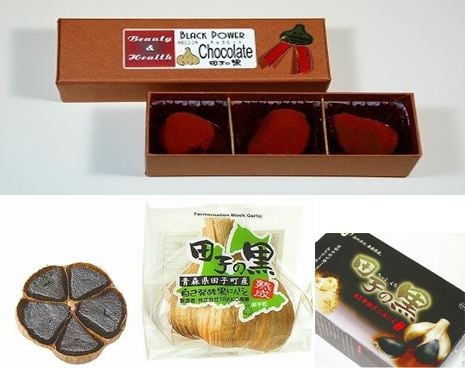 Hailing from one of Japan's top garlic-producing regions, Aomori's black garlic chocolate [10] is made from fermented garlic and cocoa.
Gummy Haggis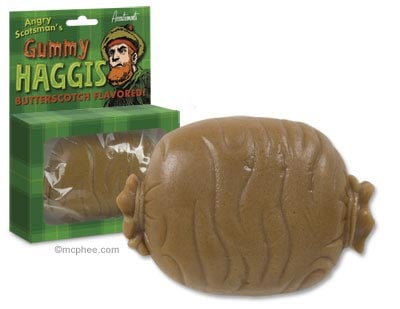 Finally, this Gummy Haggis [11] pays homage to one of the world's most bizarre foods, sheep's guts cooked in a sheep stomach.