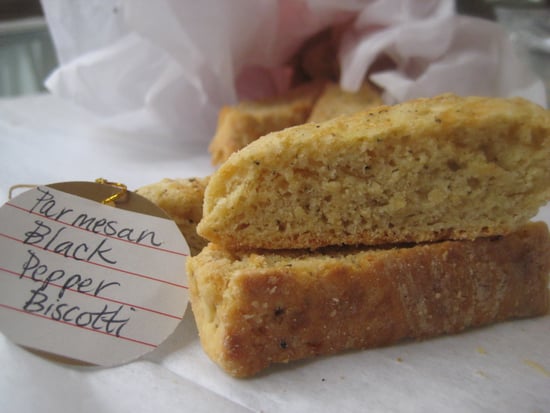 Biscotti is typically a sweet treat, but it's delicious when made with savory ingredients like Parmesan cheese and fresh-cracked black pepper. These crisp, cracker-like cookies make a delightful homemade gift.
Don't be intimidated by the recipe, although it involves dough and double baking, it's actually uncomplicated. I've never made biscotti and was a little nervous, but the technique was surprisingly simple. Be sure to read the recipe carefully before you begin to bake.
The recipe makes a large batch so I gave some to my grandfather and his girlfriend, and served the rest with wine and salami at an informal dinner party. To fill your house with a marvelous, comforting smell, bake these and
.