It's that time of year again, and we're ready to reveal our seventh annual POPSUGAR 100. Thanks to your millions of votes, we've put together this list of our top 100 stars across music, movies, TV, politics, and more. There are plenty of old favorites this time — like Johnny Depp [1], Kristen Stewart [2], and Kate Middleton — but you might also be surprised to see which celebrities are making their POPSUGAR 100 debut thanks to a particularly huge year.
The POPSUGAR 100 is unlike any other fan voted contest out there. This year the four categories — Fresh Faces, Game Changers, Phenoms, and Classics — allowed for a new variety on the list. We are so proud of the 100 that you, our readers, selected. We have the people who are changing the our world as women, like Michelle Obama, Hillary Clinton, Angelina Jolie [3], and Jenna Lyons, alongside the stars we've loved and admired for years such as Johnny Depp, Jennifer Aniston [4], and Gwyneth Paltrow [5]. Check out where all your favorite stars ranked!
Jump to number 75 [6]
Jump to number 50 [7]
Jump to number 25 [8]
Jump to number 1 [9]
— Additional reporting by Ivana Dukanovic and Lauren Turner
Ryan Seacrest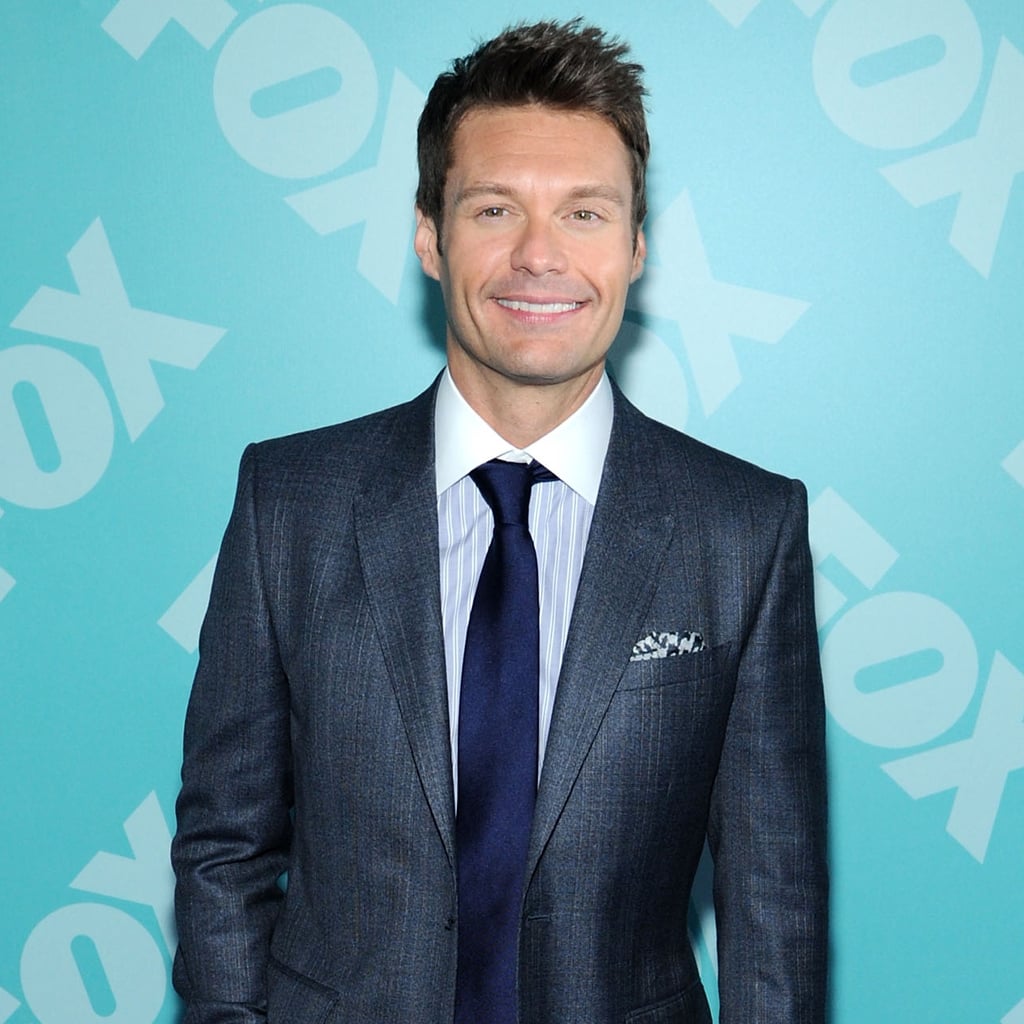 Ryan Seacrest [10] rounded out the POPSUGAR 100 thanks to more than a few great achievements over the past year. His children's foundation opened a media center at the Children's Hospital of Orange County in March. As the producer of Keeping Up With the Kardashians, he ushered in the show's eighth season in June and launched a new reality series on E!, which follows the English-Irish boy band The Wanted, all while continuing his American Idol hosting duties and morning radio show gig. Unfortunately, Ryan and girlfriend Julianne Hough also announced the end of their two-year relationship earlier this year.
Ryan ranked 25th in the Game Changers category.
Jay-Z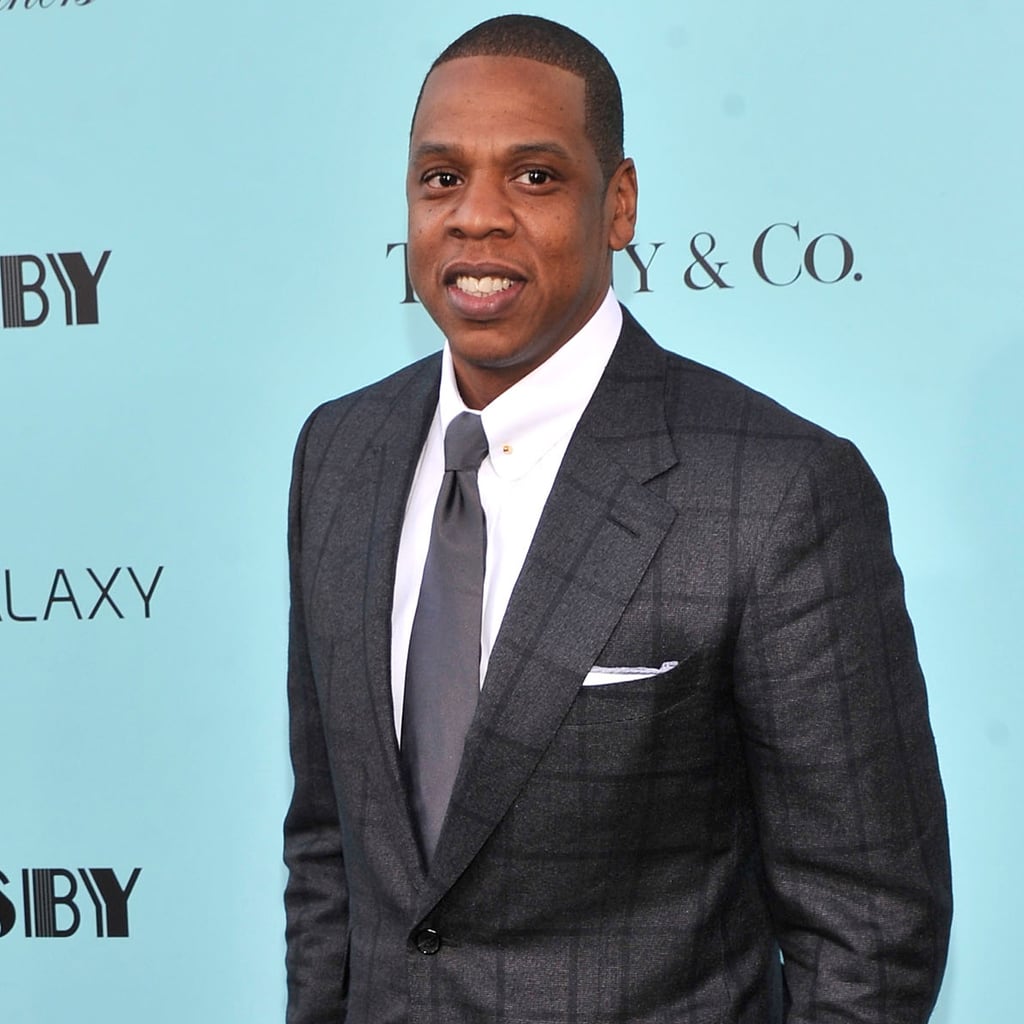 Jay-Z continued to make his mark on the music scene with a guest role on Justin Timberlake [11]'s comeback single, "Suit & Tie." The pair will be touring together this Summer, and Jay's next album, Magna Carta Holy Grail, will be out in July. Jay served as the executive producer on the Great Gatsby soundtrack. He also flexed his political influence when he and Beyoncé showed their support for President Barack Obama's 2012 reelection campaign. He even got a prime seat at the inauguration back in January while Beyoncé performed the national anthem.
Jay-Z ranked 25th in the Phenoms category.
Kim Kardashian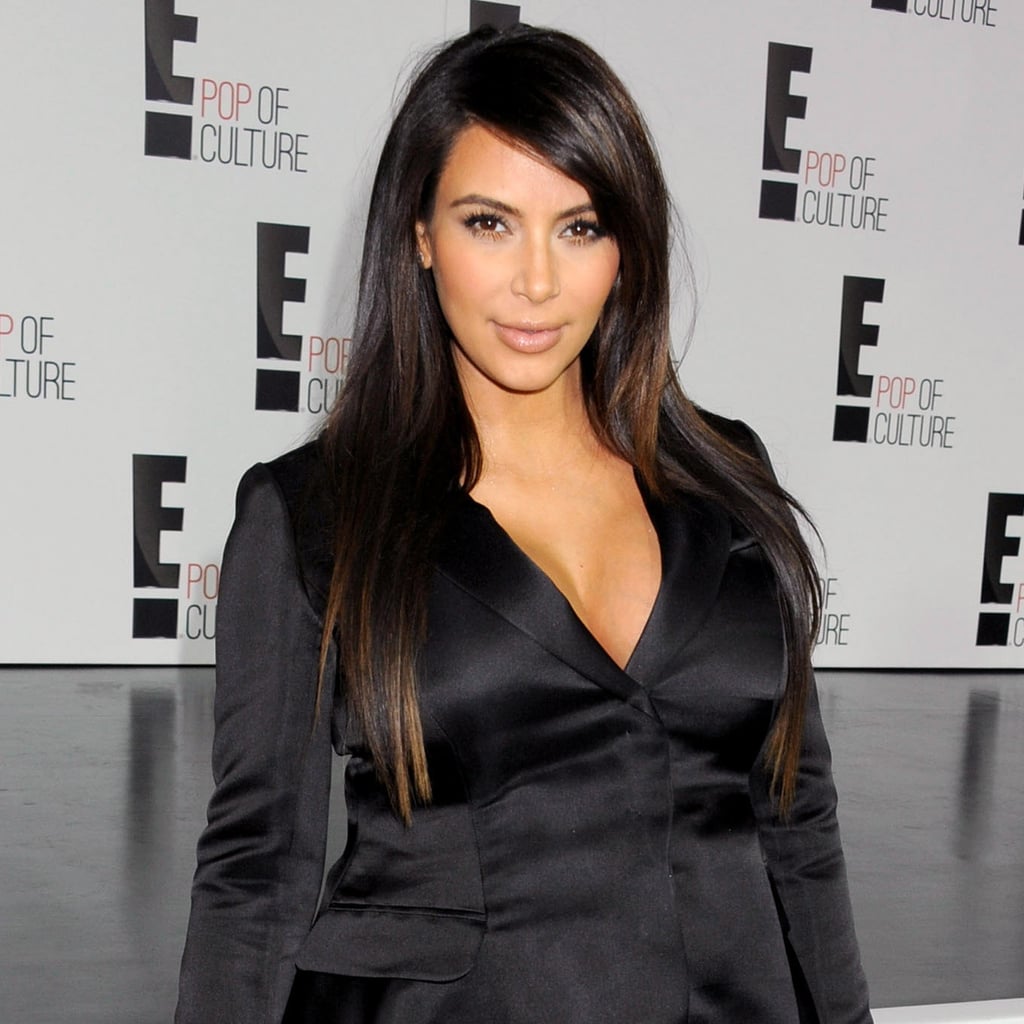 Kim Kardashian [12]'s last 12 months have included a whirlwind of changes. Professionally, one of her hit reality TV shows, Keeping Up With the Kardashians, aired its eighth season and will continue filming into season nine. She also debuted her fifth fragrance, Glam, while later teaming up with sisters Kourtney and Khloé to launch their Kardashian Kollection in England and create their first beauty line, Khroma Beauty.
Personally, Kim shocked the world when she and boyfriend Kanye West [13] announced on New Year's Eve that they were expecting their first child together. Before welcoming her daughter in June, Kim traveled the world, made her first Met Gala appearance, and finally finalized her divorce from NBA player Kris Humphries.
Kim Kardashian ranked 24th in the Phenoms category.
Jessica Simpson
Jessica Simpson [14] made headlines in December when she revealed she was pregnant with her second child, a boy, after giving birth to daughter Maxwell in May 2012. Her busy year also included her Weight Watchers campaign, mentoring on Fashion Star, and preparing for her wedding [15] to Eric Johnson. She'll stay in the spotlight moving forward, with plans to star in a new NBC sitcom based on her life.
Jessica Simpson ranked 23rd in the Phenoms category.
Jenna Lyons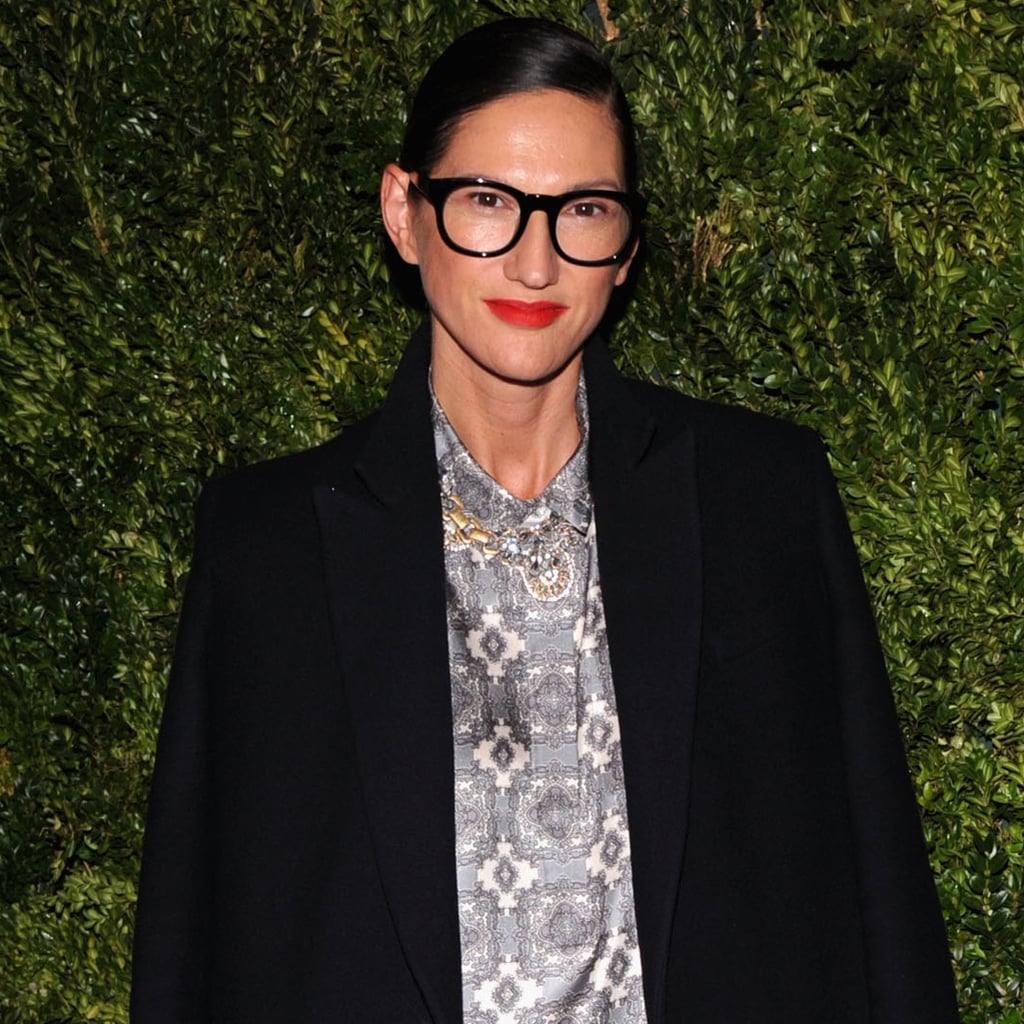 Making her POPSUGAR 100 debut, fashion icon, businesswoman, and J.Crew executive creative director Jenna Lyons is an inspiration. She became an icon to LGBT youth when she officially came out at the November 2012 Glamour Women of the Year ceremony. While accepting the magazine's Fashion Original honor, Jenna thanked her son and her significant other, Courtney Crangi. Within the past year, Jenna also celebrated her 22nd anniversary at J.Crew, and she earned a spot on Time's list of the 100 most influential people in the world.
Jenna Lyons ranked 24th in the Game Changers category.
Anna Wintour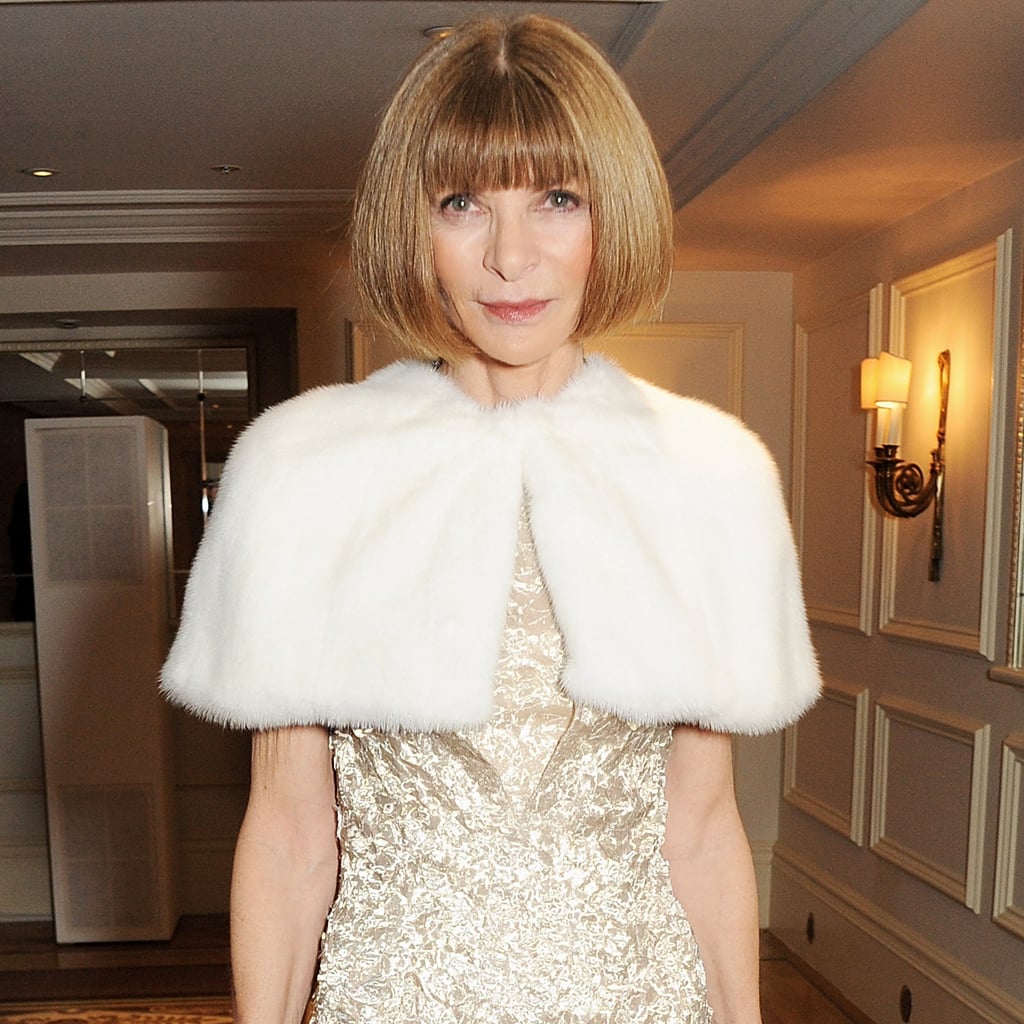 Anna Wintour has long been considered one of the most powerful women in fashion, but over the past 12 months she proved that she could become even more influential. She was named the artistic director for Condé Nast magazines while still retaining her title as editor in chief of Vogue. Anna's power also touched the world of politics, where she showed her public support for President Barack Obama's reelection campaign and was reportedly considered for a US ambassador role in France or England.
Anna Wintour ranked 23rd in the Game Changers category.
Reese Witherspoon
It's been a year of highs and lows for Reese Witherspoon [16]. In September 2012, she and her husband, Jim Toth, welcomed their first child together, Tennessee, and months later she got back to work on The Good Lie in Atlanta. In May, Jim and Reese were arrested for a DUI and disorderly conduct, respectively. Despite her legal blunder, Reese maintained her professional obligations, premiering Mud with Matthew McConaughey [17] a day after her arrest and later wrapping up work on The Good Lie. The actress-turned-producer even made time to dabble in music this year and was featured in a duet on Michael Bublé's latest album, To Be Loved.
Reese Witherspoon ranked 25th in the Classics category.
Andrew Garfield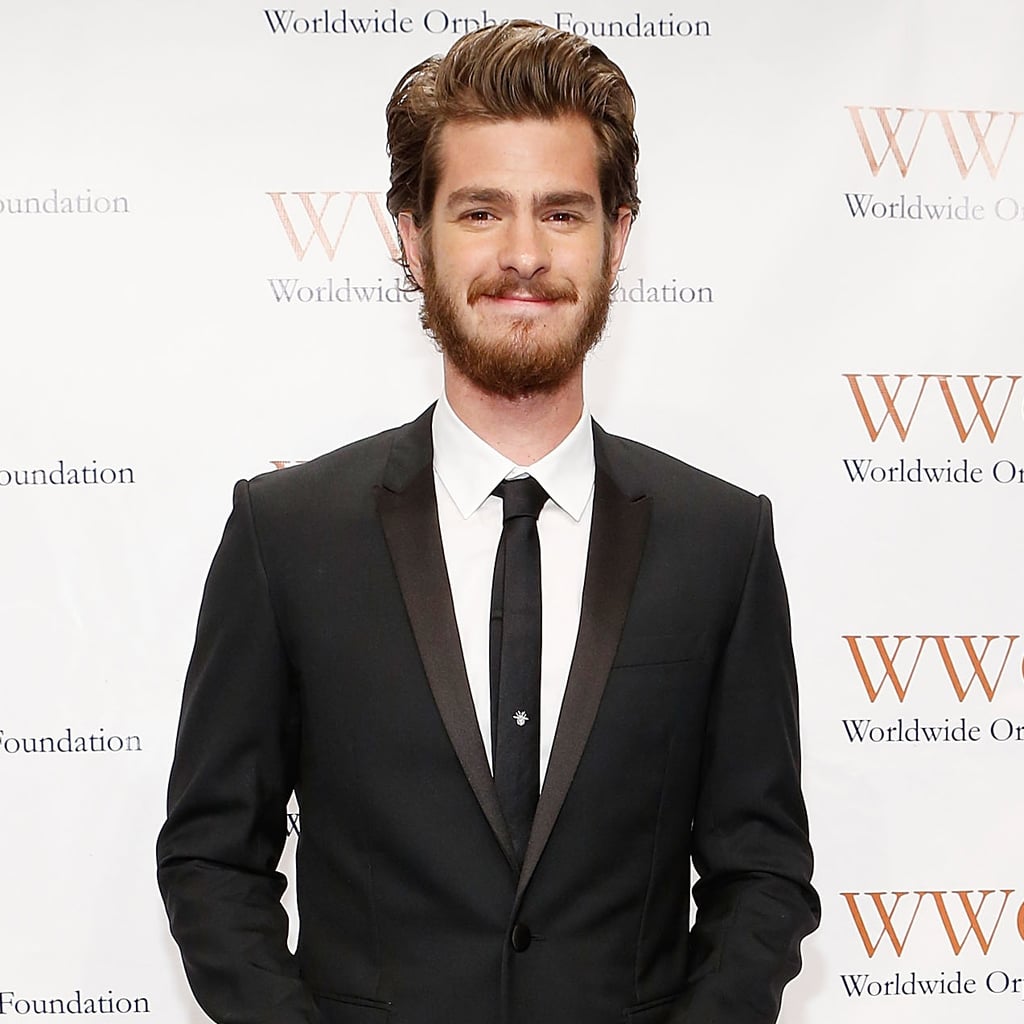 Andrew Garfield has had a successful year thanks to one special superhero. He became a household name when he starred in The Amazing Spider-Man, which was released last July. Andrew also earned attention for his offscreen romance with his costar Emma Stone [18]. Both he and Emma signed on for Spidey's sequel, The Amazing Spider-Man 2, which they are currently filming in NYC. Andrew is also set to appear in two additional installments in the franchise, which will keep him in the Spider-Man suit through 2018.
Andrew Garfield ranked 25th in the Fresh Faces category.
Gabby Douglas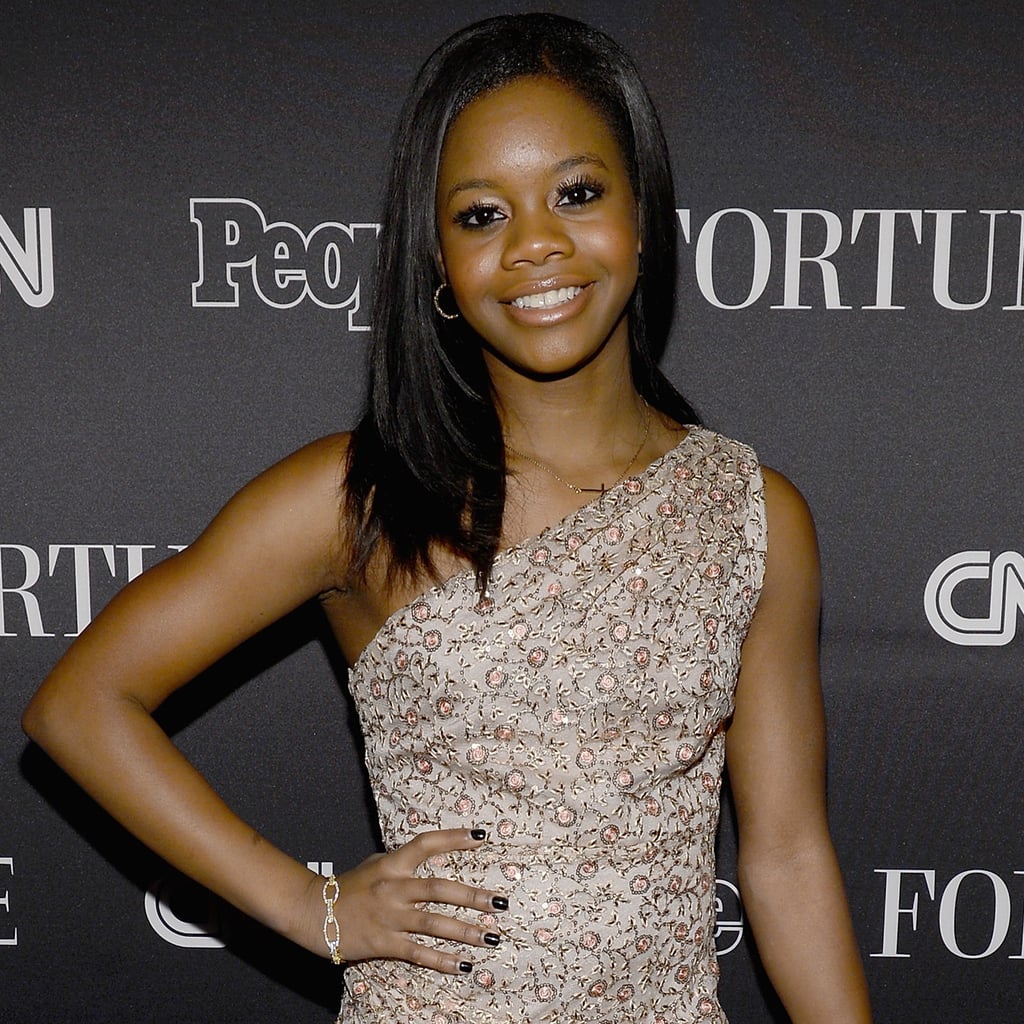 Gabby Douglas earned her spot on the POPSUGAR 100 with her impressive showing at the 2012 Summer Olympics, where as a member of the US Women's Gymnastics team she won gold medals in both the individual and the all-around competitions. The teenager broke records as the first woman of color and the first African-American gymnast to be dubbed the individual all-around champion of the Games. Following her Olympics success, Gabby made several talked-about appearances, attended the MTV Video Music Awards, was named the AP's Female Athlete of the Year, and penned her first book, Raising the Bar. Gabby also made headlines as the inspiration for Alicia Keys [19]'s hit single "Girl on Fire."
Gabby Douglas ranked 22nd in the Game Changers category.
Liam Hemsworth
Liam Hemsworth has been getting a ton of attention ever since The Hunger Games catapulted him to major fame last year. In addition to filming the Hunger Games sequel, Catching Fire, with costars Jennifer Lawrence [20] and Josh Hutcherson in Hawaii, Liam has also been working on several upcoming projects, including Arabian Nights and Paranoia. Liam and his fiancée, Miley Cyrus [21], announced their engagement last Spring, and despite a few rocky steps earlier this year, the two still remain committed to one another.
Liam Hemsworth ranked 24th in the Fresh Faces category.
Bryan Cranston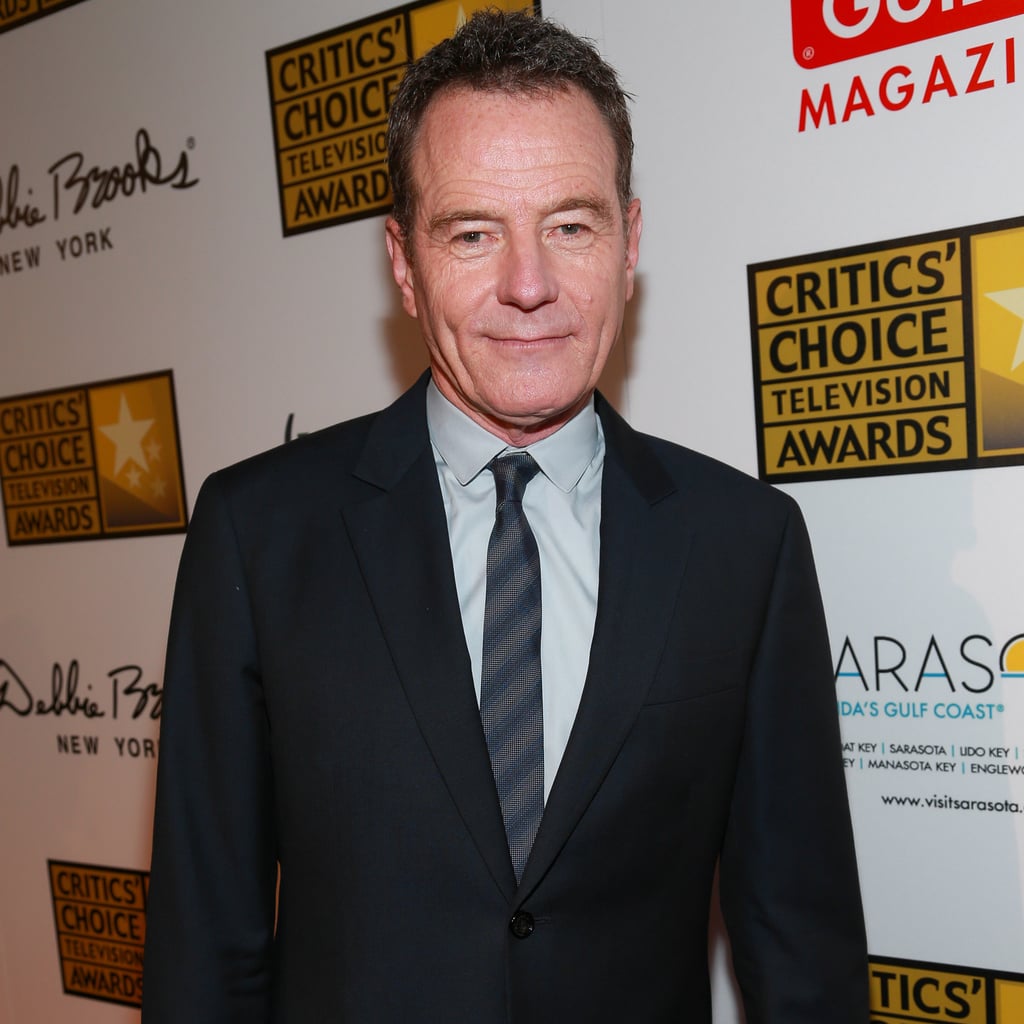 After becoming even more of a household name with his role as Walter White on AMC's Breaking Bad, Bryan Cranston finished filming the final season of the show this year. Bryan has had several big-screen appearances to highlight as well, including roles in Madagascar 3, the Total Recall remake, and Argo. During the 2013 Oscars, Bryan shared in actor-director Ben Affleck [22]'s award-season success, including an Oscar win for best picture. Bryan also attended the wedding [23] of his Breaking Bad costar Aaron Paul, where he was part of the wedding party.
Bryan Cranston ranked 22nd in the Phenoms category.
Gisele Bündchen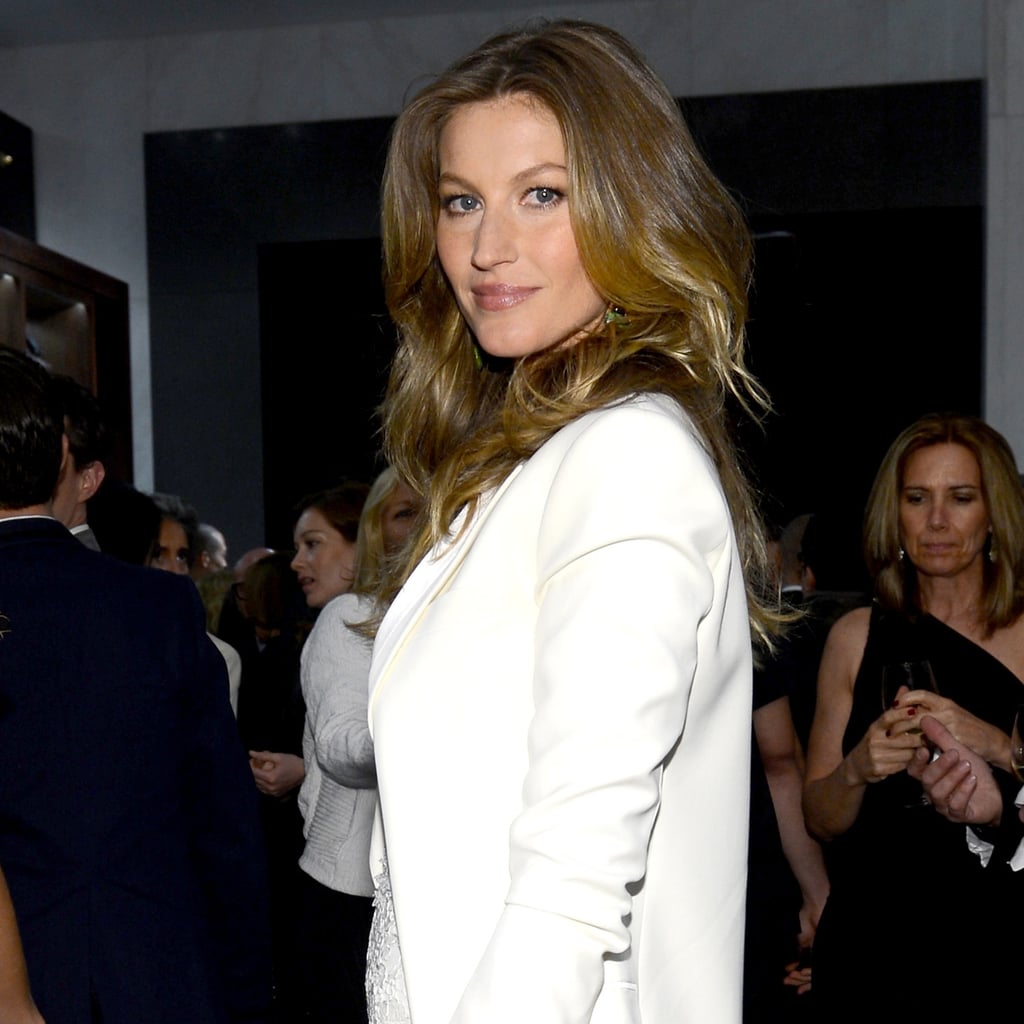 Gisele Bündchen [24] celebrated a successful year filled with both personal and professional accomplishments. She was named one of the highest-paid models and one of the most powerful women in the world by Forbes magazine, landed on the covers of Brazilian and Italian Vogue, and earned an endorsement deal as the face of Chanel's Les Beiges makeup range. However, Gisele's biggest moment over the past 12 months might be welcoming her daughter, Vivian, with husband Tom Brady [25] back in December.
Gisele Bündchen ranked 21st in the Game Changers category.
Nicole Richie
Nicole Richie [26] is an accomplished mom, designer, and businesswoman, but she's not afraid to laugh at herself. Now that she has wrapped a second season as a mentor on NBC's Fashion Star, Nicole is not getting camera shy with us just yet. Along with the many red carpet appearances Nicole has made in the last few months, including showing off a punkish gray hairdo at the Met Gala in May, she also unveiled her web series titled #CandidlyNicole, based on her well-followed Twitter feed.
Nicole Richie ranked 23rd in the Fresh Faces category.
Halle Berry
Halle Berry [27]'s year has been dominated by her starring roles in high-profile films like Cloud Atlas, being a mom to daughter Nahla, and her romance with fiancé Olivier Martinez. The pair made headlines in April when they announced that they were expecting their first child, a boy, together. Despite being pregnant, Halle is still hard at work on the upcoming X-Men film, X-Men: Days of Future Past.
Halle Berry ranked 24th in the Classics category.
Anne Hathaway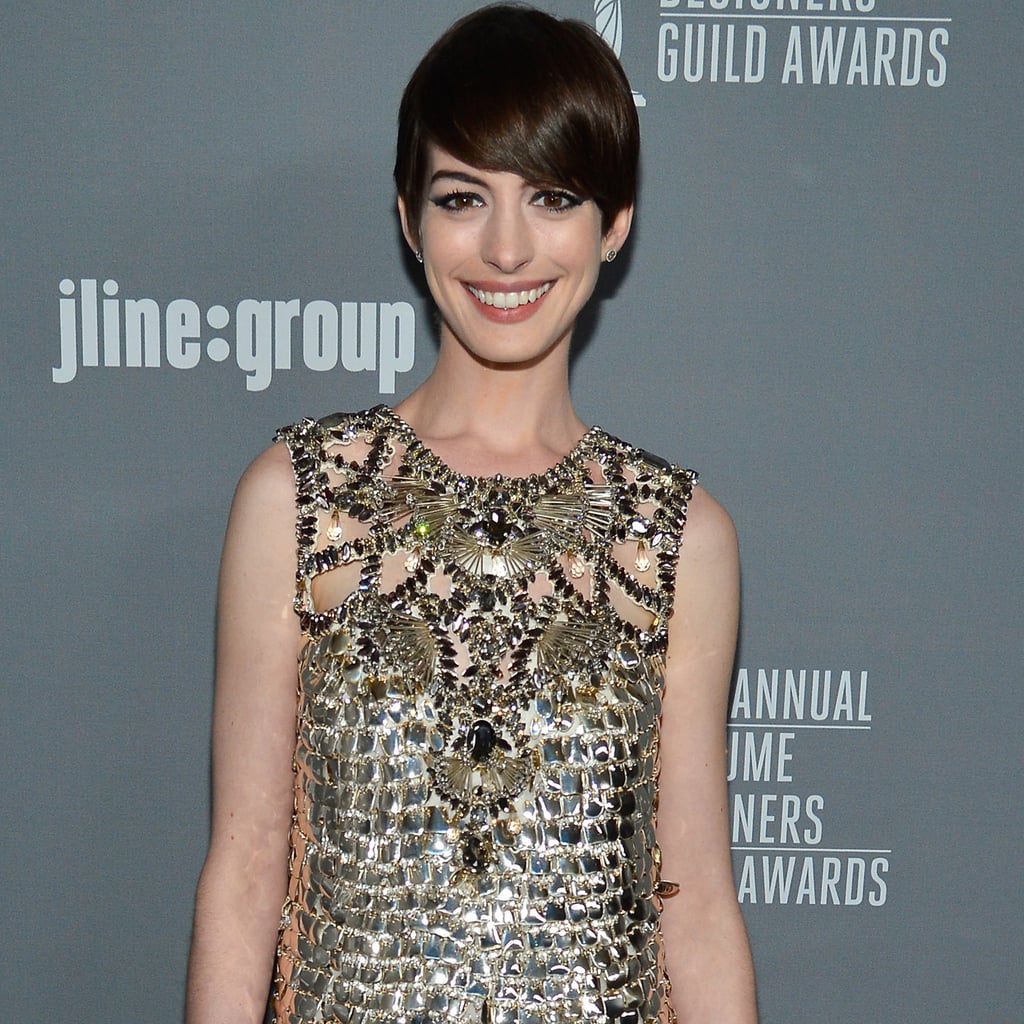 This year, Anne Hathaway [28] reached two of her biggest life milestones: tying the knot with the love of her life and winning her first Oscar. Anne and Adam Shulman married in Big Sur, CA, in November 2012, which makes this a huge year, and that was before award season even started. Anne's big success included winning a Golden Globe, a SAG, and an Oscar for best supporting actress for her role as Fantine in Les Misérables. Anne continued her red carpet domination with an appearance at the Met Gala, where she debuted a temporary hot blond pixie cut. Anne's already returned to work shooting her next project, Song One, in NYC.
Anne Hathaway ranked 21st in the Phenoms category.
Will Smith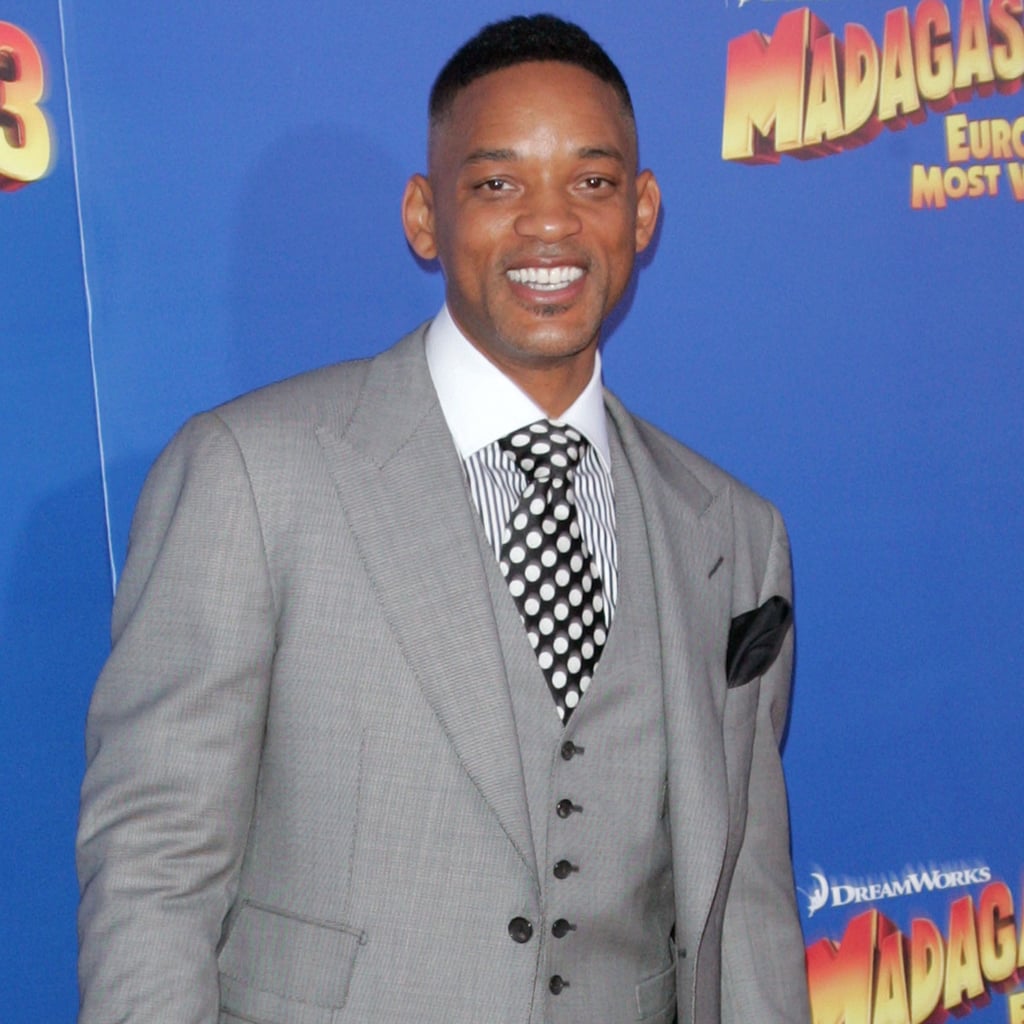 Will Smith [29] spent the past 12 months showing support for his children. He cowrote After Earth and got his son Jaden to star opposite him in the film. While promoting their movie, he had a mini Fresh Prince of Bel-Air reunion with Alfonso Ribeiro and DJ Jazzy Jeff on The Graham Norton Show in London.
Will Smith ranked 23rd in the Classics category.
Michelle Dockery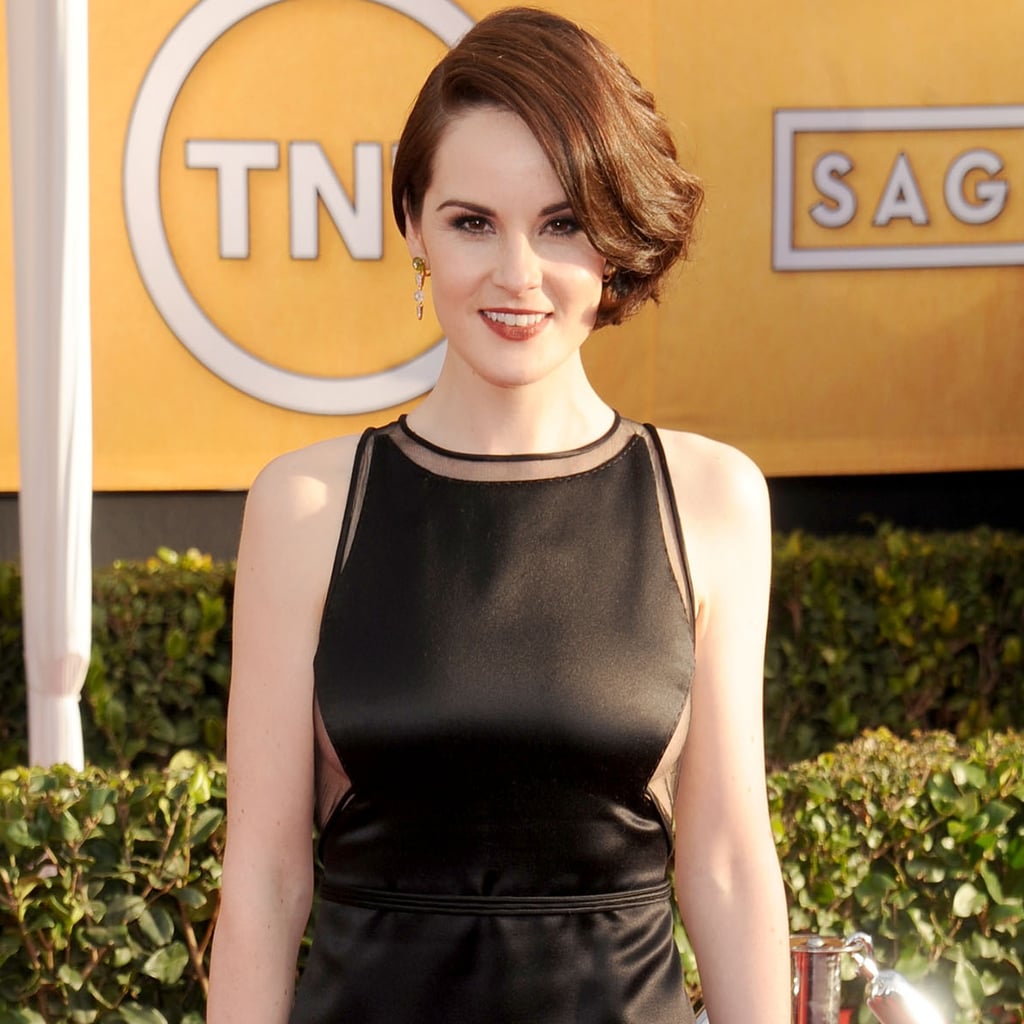 Breaking in at No. 84 on our POPSUGAR 100 list, Michelle Dockery was a red carpet darling this year. She received her first Golden Globe nomination in January for her work as Lady Mary Crawley on Downton Abbey, a role that also earned her a Screen Actors Guild award for outstanding performance by an ensemble. Now that red carpet appearances have slowed, Michelle will begin working on season four of her hit UK series.
Michelle Dockery ranked 22nd in the Fresh Faces category.
Carey Mulligan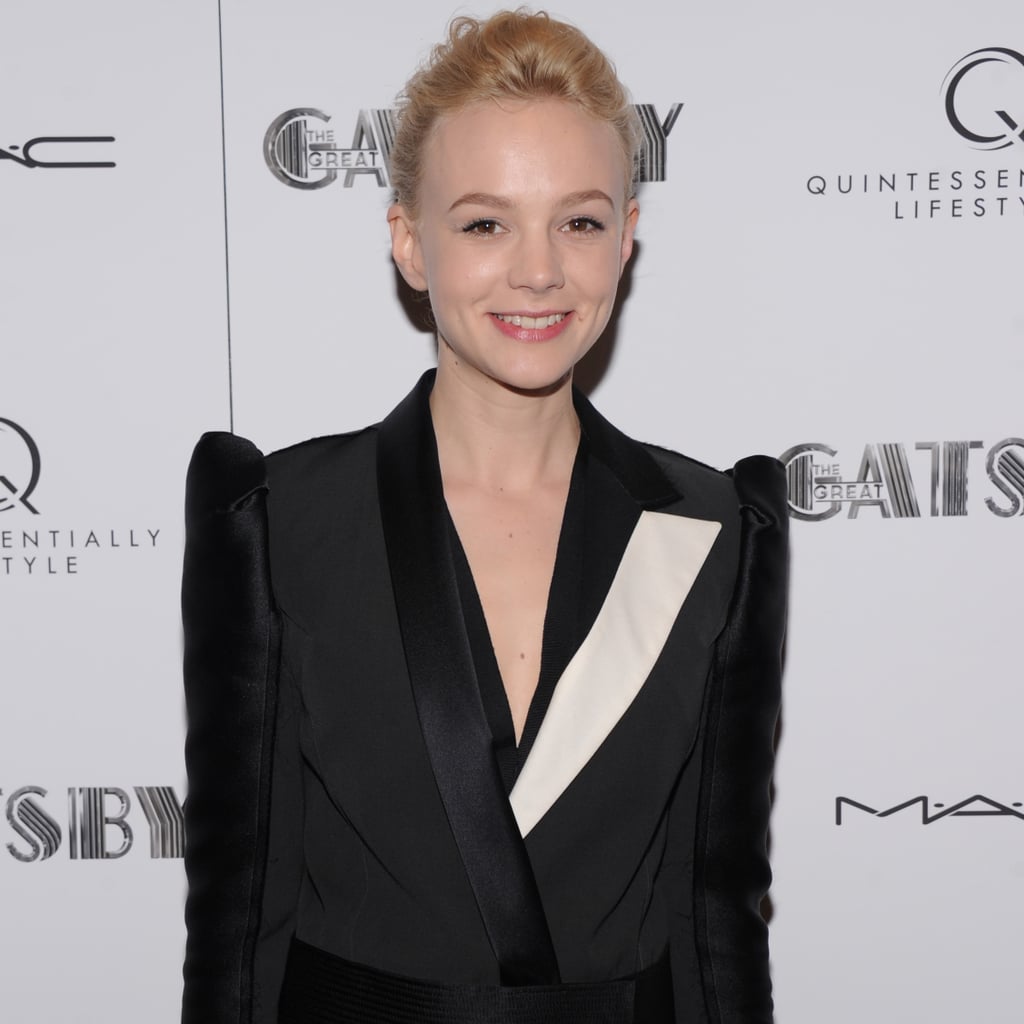 Carey Mulligan [30] made a splash as Daisy Buchanan in The Great Gatsby opposite Leonardo DiCaprio [31] this Spring. She looked impeccable at the Cannes Film Festival, where she walked the carpet with Leo and also screened her upcoming feature Inside Llewyn Davis with Justin Timberlake [32]. Carey played supportive wife to her husband, Marcus Mumford, at his musical award shows as well. Carey's big year has earned her notice from Queen Elizabeth II, who invited the star to Buckingham Palace along with several other British talents for a special BAFTA reception back in April.
Carey Mulligan ranked 21st in the Fresh Faces category.
Alec Baldwin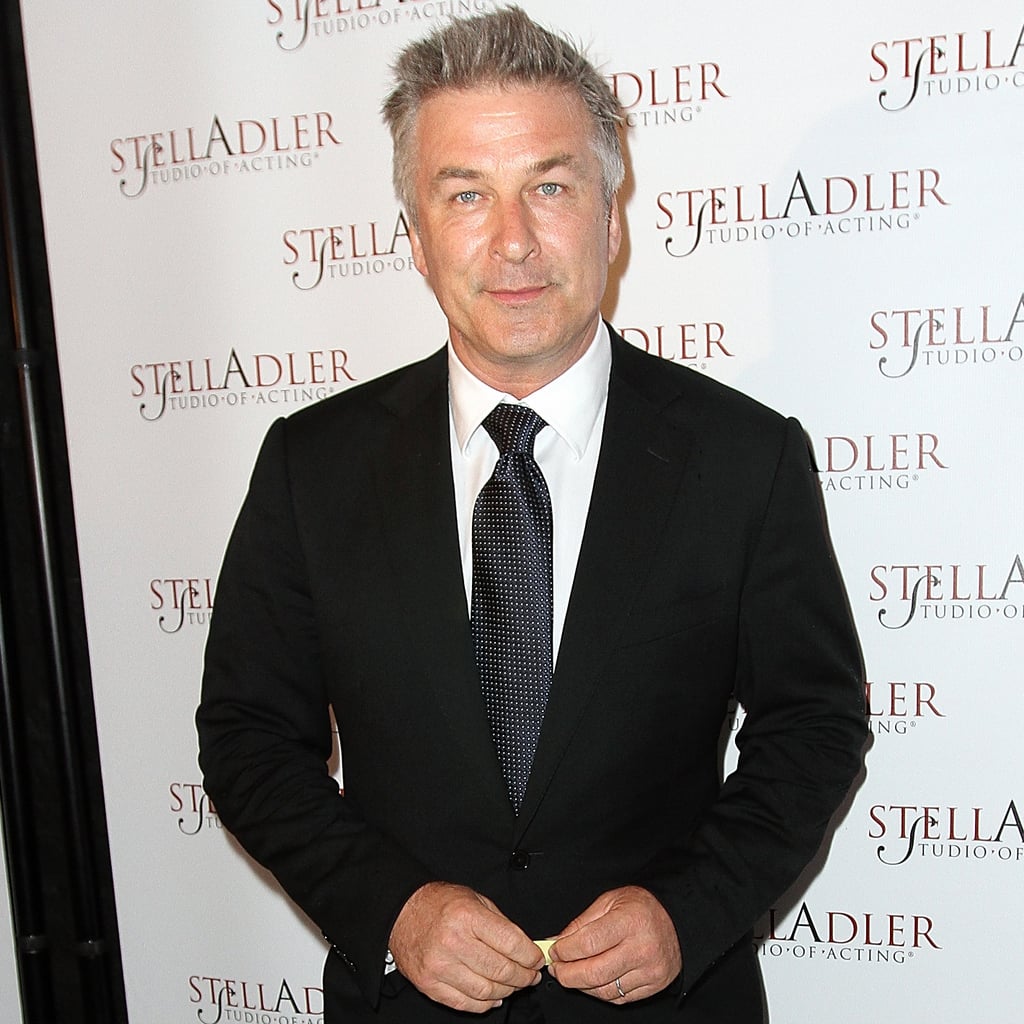 Alec Baldwin [33] spent most of his year in the spotlight, heading to the stage after wrapping his six-season run on 30 Rock. He premiered Orphans on Broadway despite a bit of controversy when Shia LaBeouf [34] left the production. Alec also showcased his latest onscreen film, Seduced and Abandoned, at the Cannes Film Festival, where he sweetly swept wife Hilaria off her feet during a very memorable photo shoot. The couple announced they were expecting their first child together back in February and will be welcoming their bundle of joy later this year.
Alec Baldwin ranked 22nd in the Classics category.
Jennifer Lopez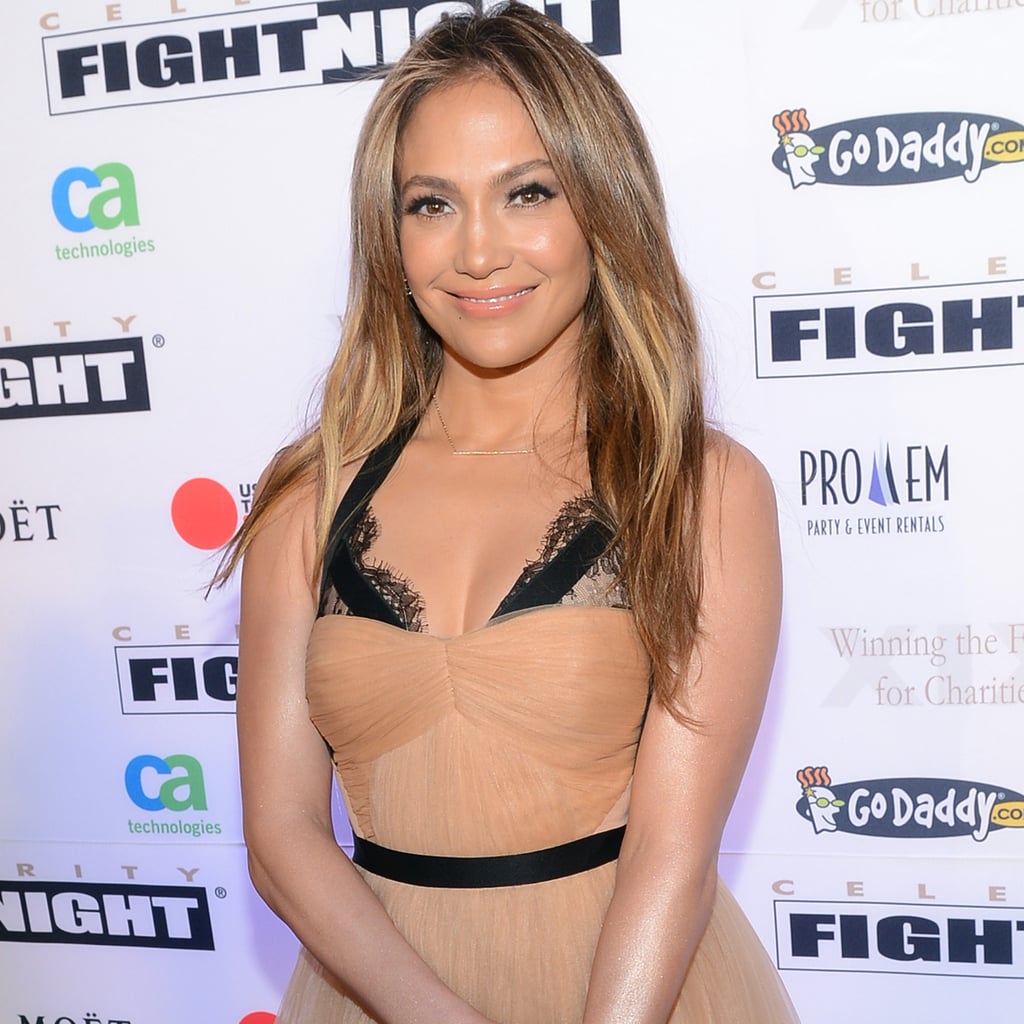 Jennifer Lopez [35] kicked off the past 12 months by announcing that she was stepping down from her hosting duties on American Idol. Her decision has allowed her to return to the world of film with Parker and get back to her music career with her new single, "Live It Up." However, J Lo hasn't fully left the world of television, as she announced back in September that she would be joining nuvoTV to help with program development and marketing for the network. Jennifer also just signed on for The 33, a film that follows the true story of the rescue of the Chilean miners in 2010.
Jennifer Lopez ranked 21st in the Classics category.
Tom Brady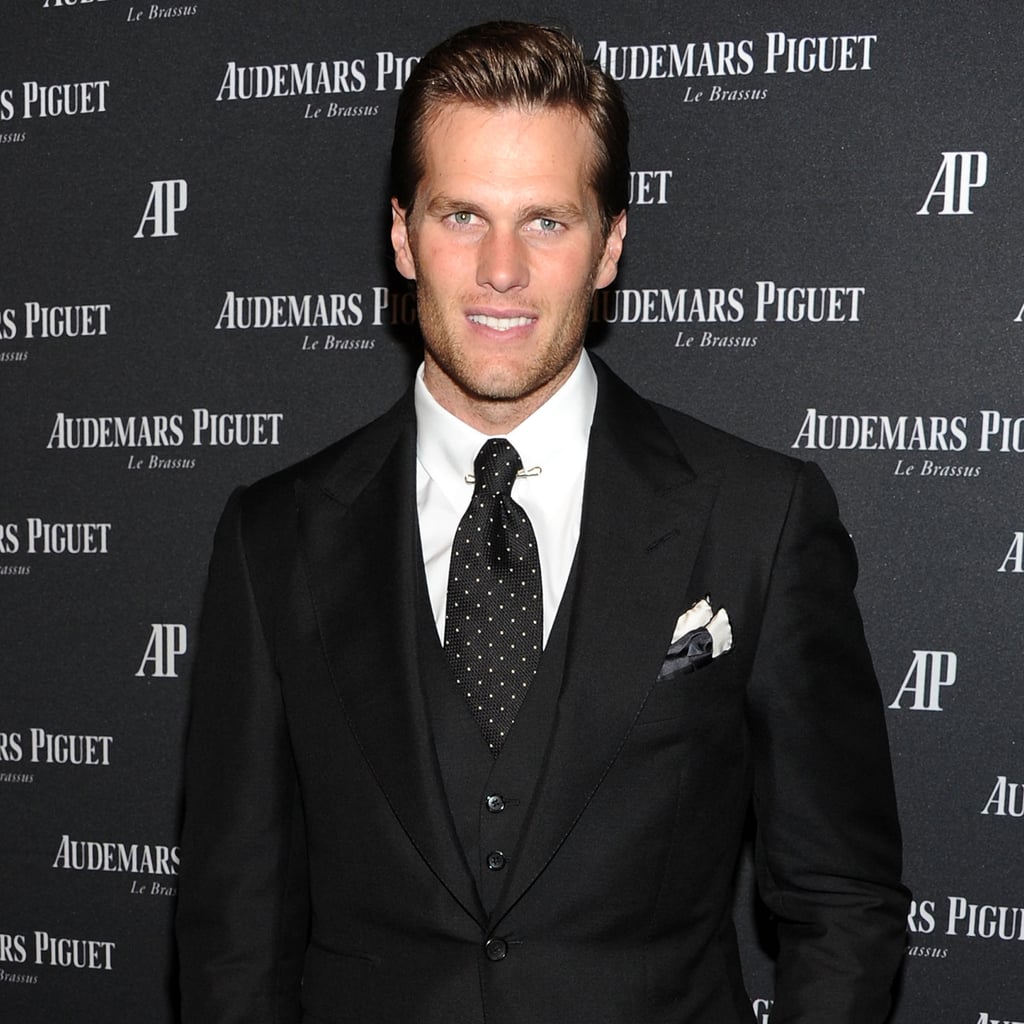 Tom Brady [36] agreed to a three-year contract extension with the New England Patriots in February after he made records during the 2012 NFL football season, surpassing Joe Montana for most career playoff wins with 17. The year's excitement wasn't just professional, though, since Tom and his wife, Gisele Bündchen [37], welcomed daughter Vivian in December 2012 and completed their $20 million LA home after three years of construction.
Tom Brady ranked 20th in the Game Changers category.
Jessica Chastain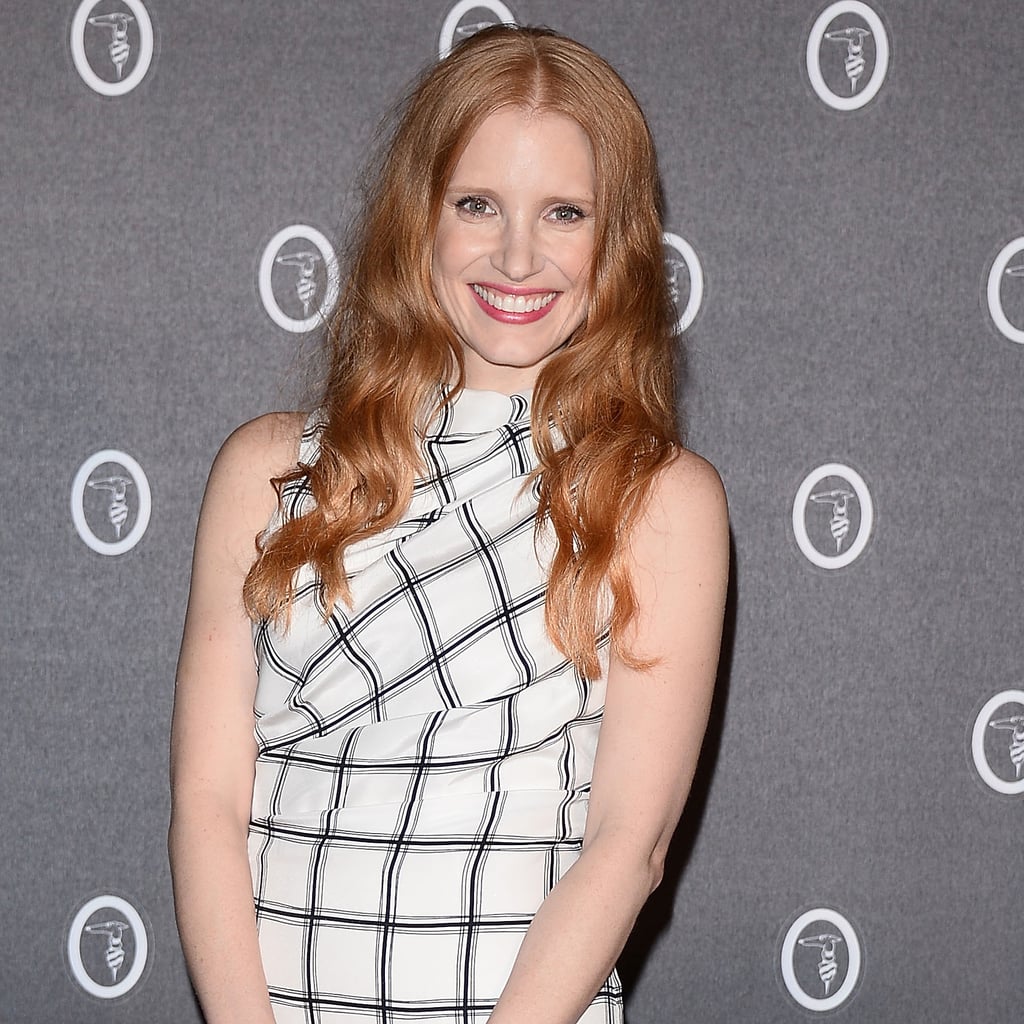 Jessica Chastain earned critical acclaim and a Golden Globe for her role as CIA operative Maya in 2012's Zero Dark Thirty. The film solidified Jessica's spot as one of the most talented actresses in Hollywood and has opened the door to new roles for her, including the upcoming Miss Julie and The Disappearance of Eleanor Rigby. Jessica's rising star has drawn attention to her private life, and she went public with her boyfriend, fashion executive Gian Luca Passi, just before the Oscars this year.
Jessica Chastain ranked 20th in the Phenoms category.
Kate Hudson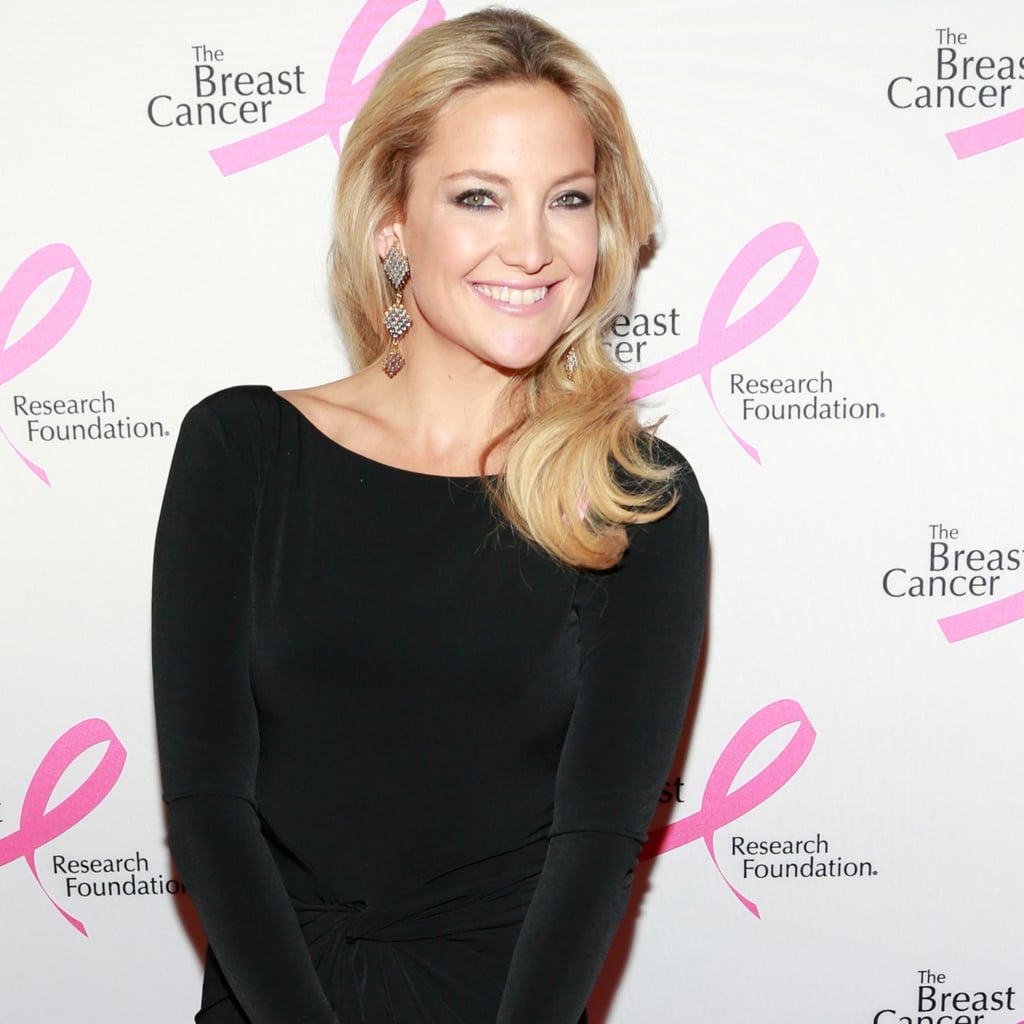 One of our favorites, Kate Hudson [38], squeezed into the top 80. Hopping between her home in London with fiancé Matthew Bellamy and work within the US, Kate was active this year. She stopped by the Tribeca Film Festival to promote The Reluctant Fundamentalist, partied with Matthew at the Brit Awards, and hit the red carpet at the Golden Globes. As Ann Taylor's brand ambassador, Kate also gave her first motivational speech to high school girls and popped up on several photo shoots. She and Matthew are still engaged, and although there have been rumors of a surprise wedding [39], they responded that they are in no rush.
Kate Hudson ranked 20th in the Classics category.
Matthew McConaughey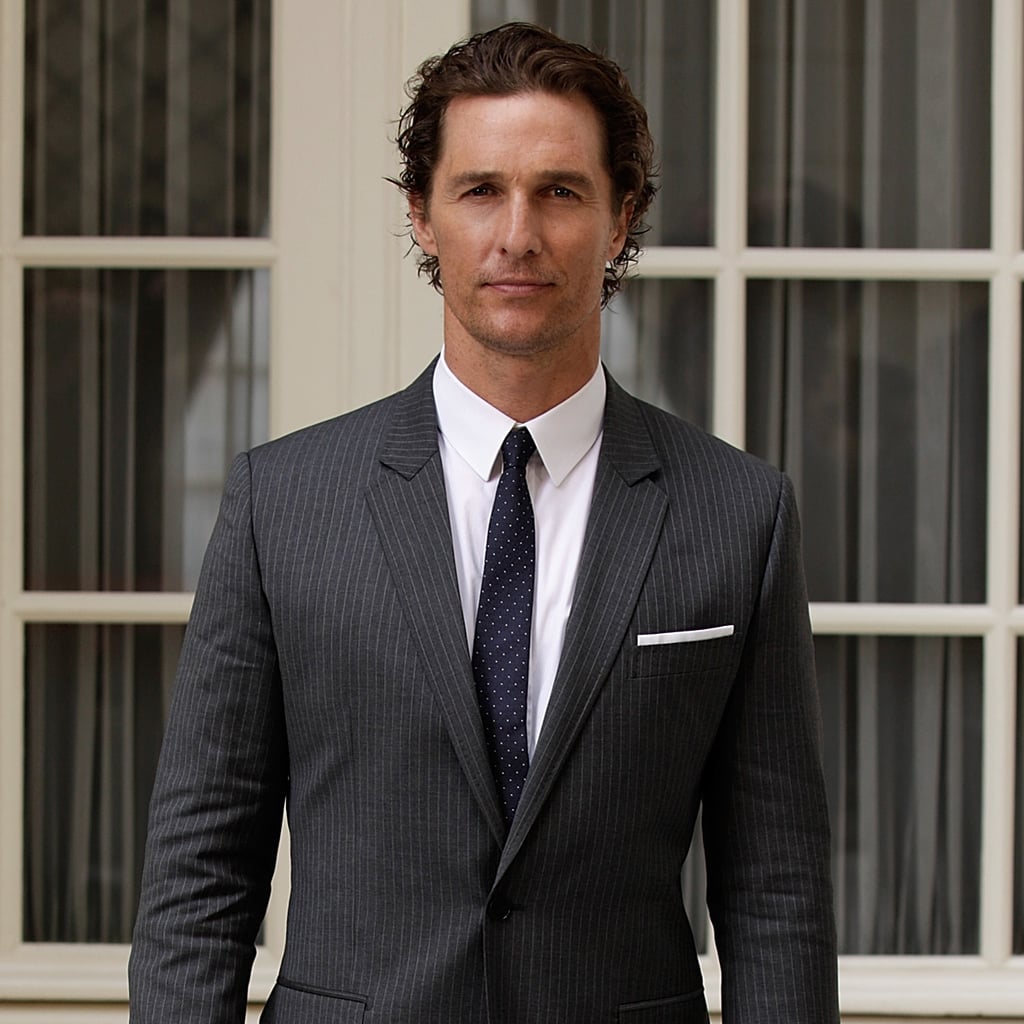 Matthew McConaughey [40]'s past year has been dominated by two very different roles. He reaffirmed his heartthrob status when he played a stripper in Magic Mike and shortly after dropped an extreme amount of weight while filming Dallas Buyers Club. With filming wrapped up, Matthew is prepping for the Fall release of The Wolf of Wall Street and focusing on his newborn son, Livingston, who was born in late December.
Matthew McConaughey ranked 19th in the Classics category.
Paul Rudd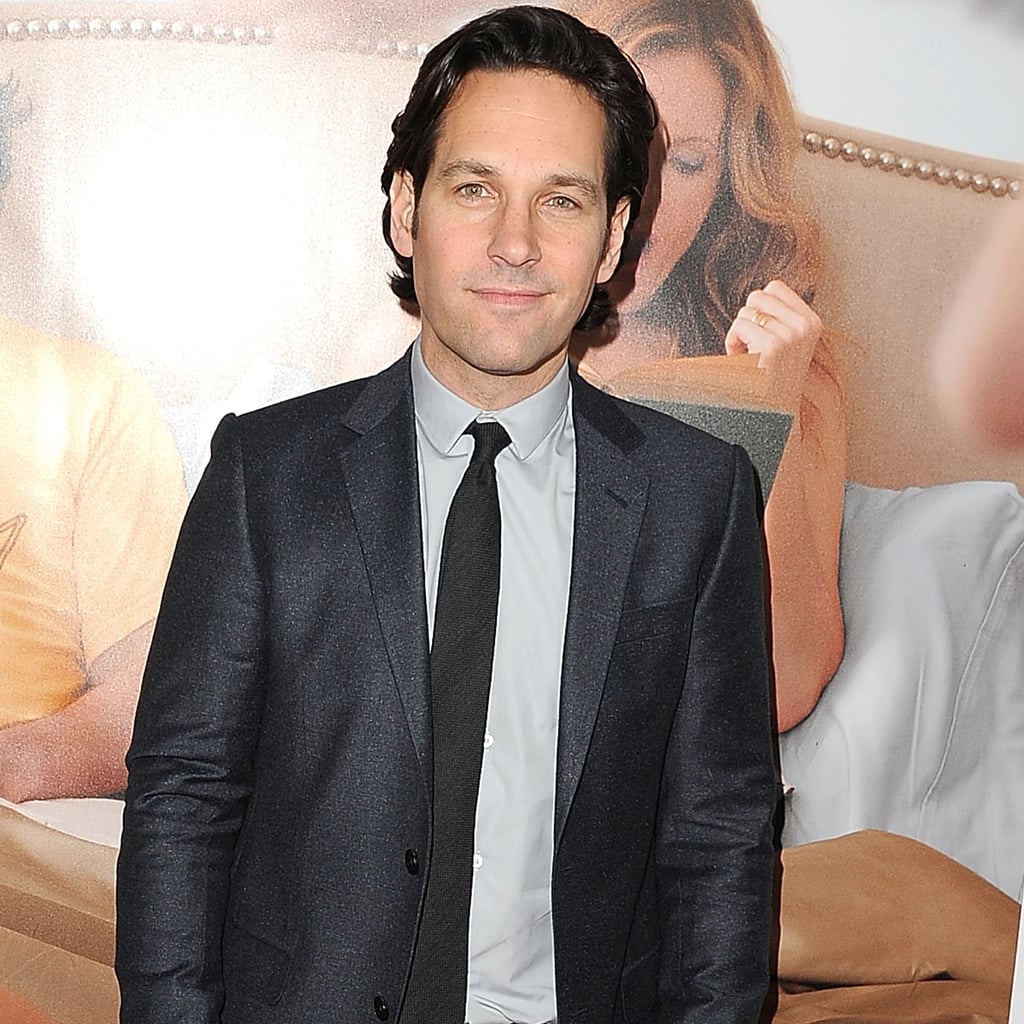 Work came pouring in for Paul Rudd [41] over the past 12 months. He starred in Judd Apatow's latest, This Is 40, swung by the Sundance Film Festival for the premiere of Prince Avalanche, and then went on to promote and release Admission alongside Tina Fey [42]. Paul also received an extraspecial recognition as one of People's sexiest men alive for 2012. Currently, Paul is working on Anchorman 2 alongside Will Ferrell [43].
Paul Rudd ranked 19th in the Phenoms category.
Matt Damon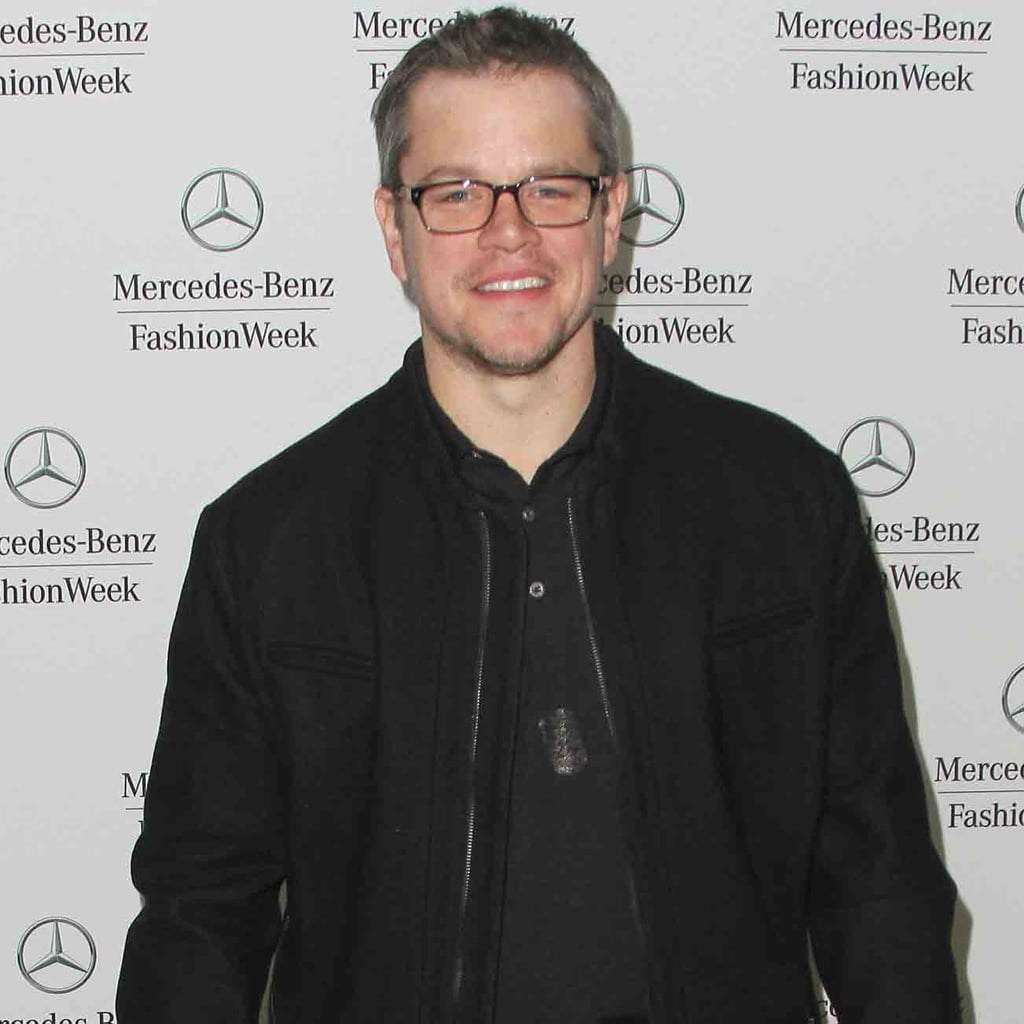 Matt Damon [44] has had a high-profile 12 months. He cowrote and costarred in Promised Land with John Krasinski [45] and won critical acclaim for his role in HBO's Behind the Candelabra. Despite spending the past few months in Europe with George Clooney [46] to work on The Monuments Men, Matt found time to take a break and renew his vows to wife Luciana Damon in the Caribbean back in April.
Matt Damon ranked 18th in the Classics category.
Julianne Hough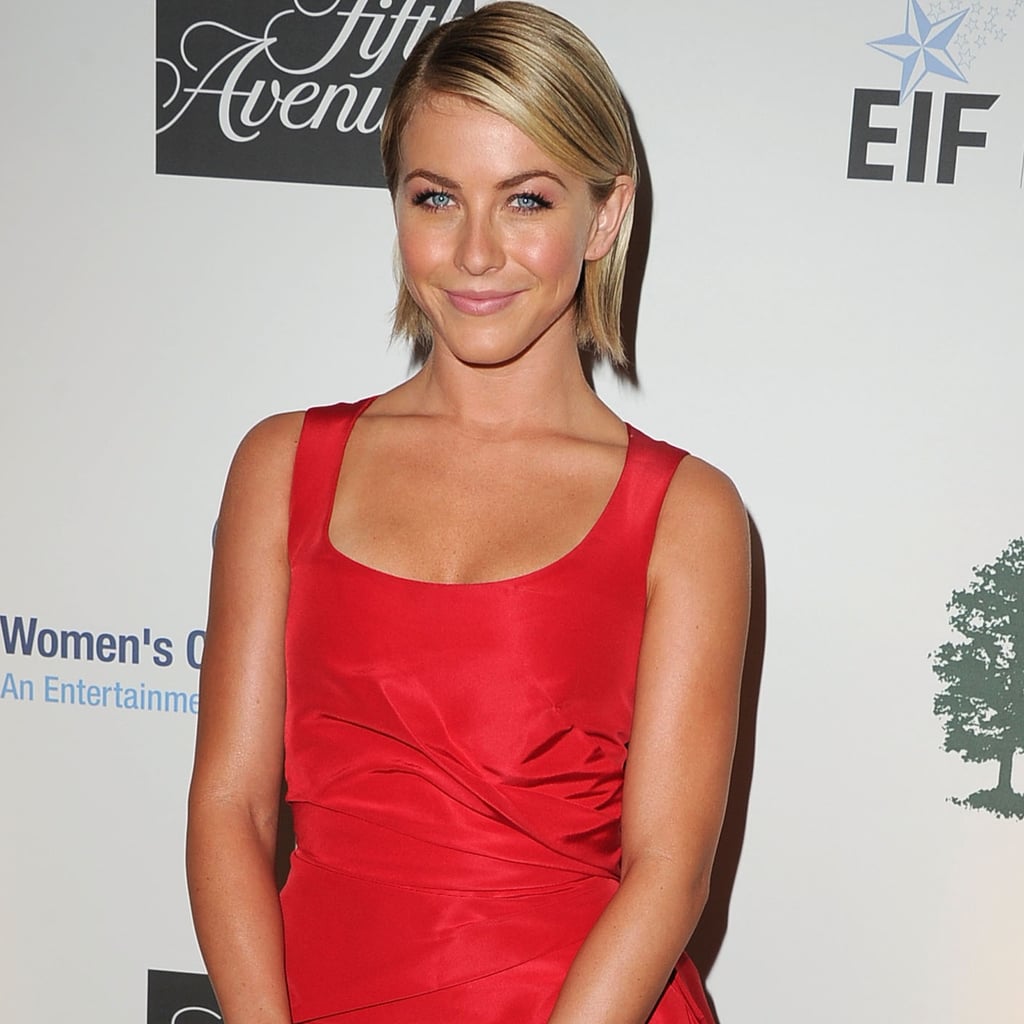 Julianne Hough's relationship with Ryan Seacrest [47] came to an end, but she had many new beginnings to toast to this year. She starred in Nicholas Sparks's latest onscreen adaption, Safe Haven with Josh Duhamel [48], attended the People's Choice Awards, and was nominated for a Teen Choice Award in July 2012 for her role in Rock of Ages. Julianne has since delved into shoe designing and is currently featuring a special collection on Sole Society.
Julianne Hough ranked 20th in the Fresh Faces category.
Mark Wahlberg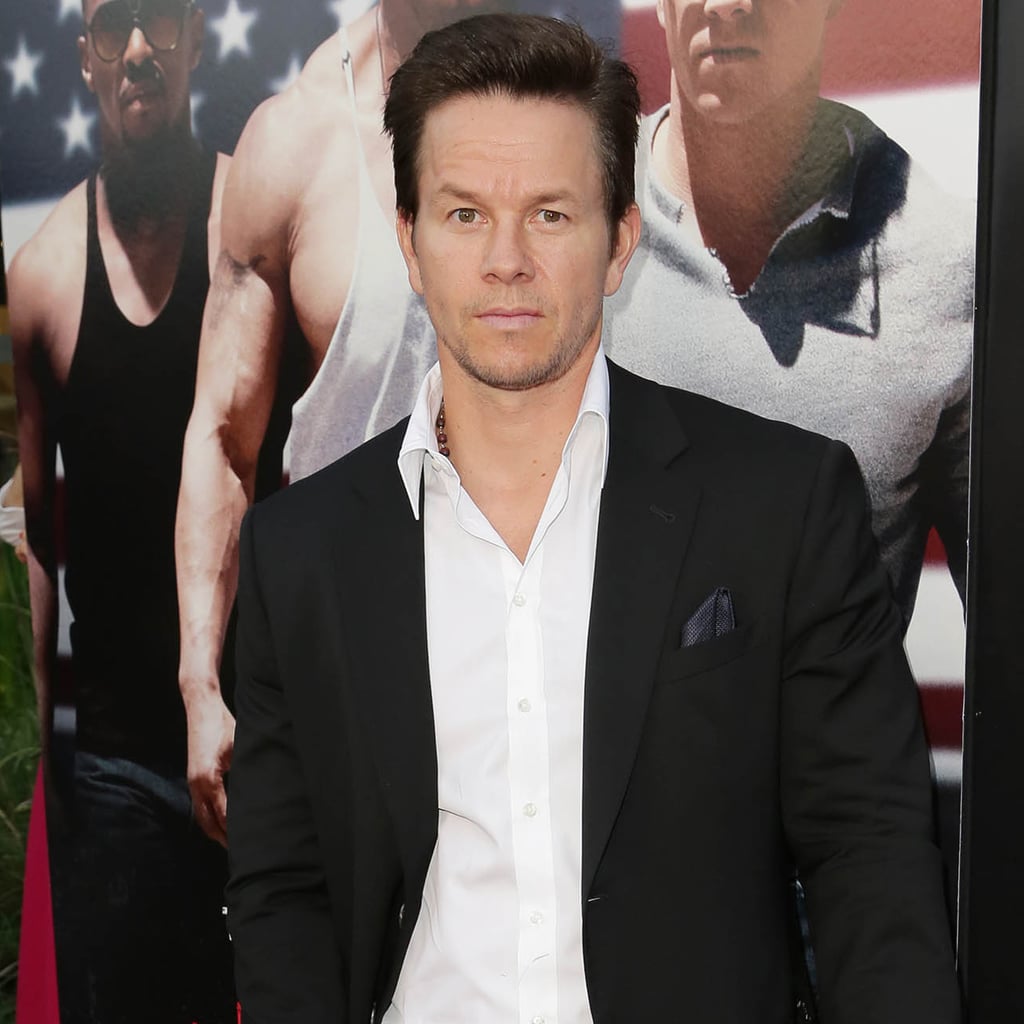 Mark Wahlberg [49] got his year off to a good start when he starred in the runaway hit Ted last Summer. The fun hasn't stopped since, with Mark signing on for the upcoming Transformers movie and earning box office success with Pain & Gain. He also got on the Oscars stage in February when he presented at the award show. In June, Mark announced that he would be going back to get his GED after dropping out of high school decades ago.
Mark Wahlberg ranked 17th in the Classics category.
James Franco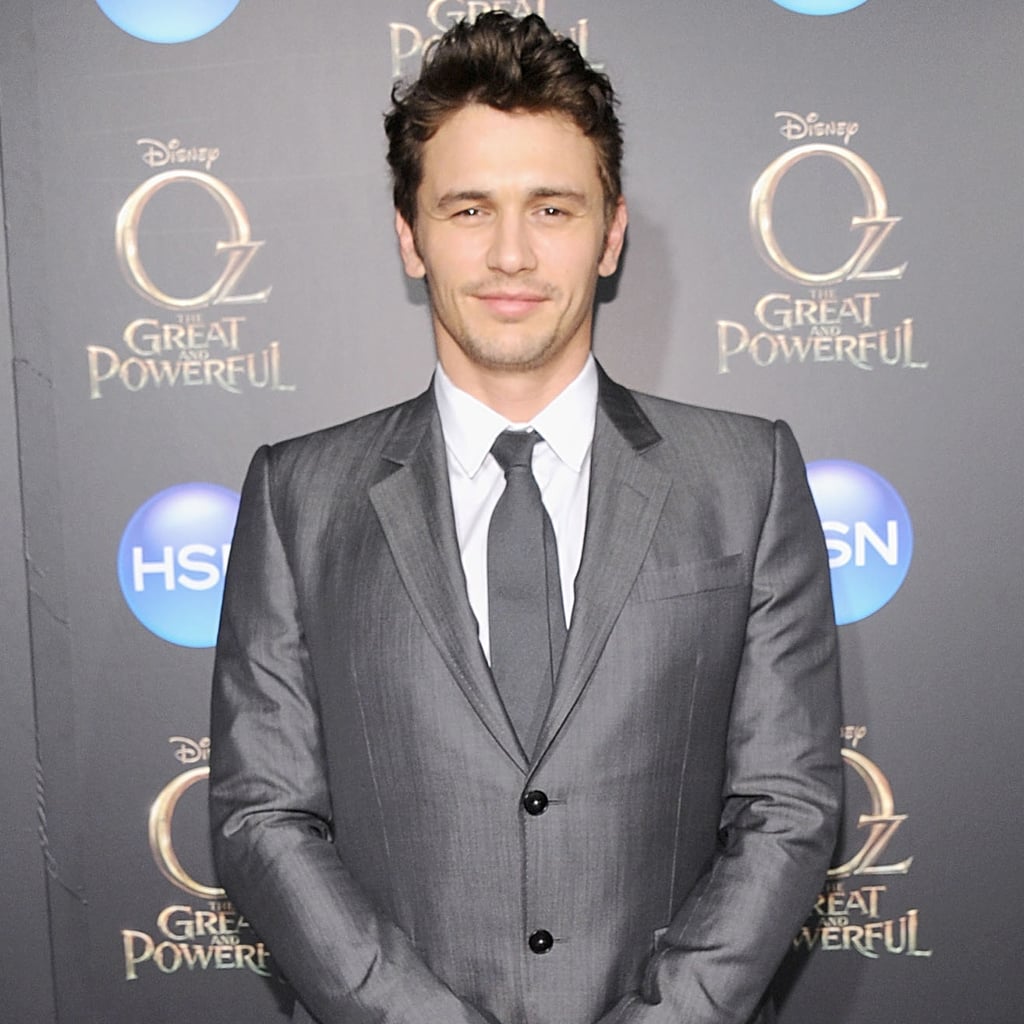 Oz himself makes our annual list of top celebrities. James Franco [50] starred in Oz the Great and Powerful and made a few funny movie appearances as well, with his roles in Spring Breakers and This Is the End. While many whispered that James was tied to Spring Breakers costar Ashley Benson, James did not address the rumors. Instead, he honored former girlfriend Ahna O'Reilly at the Cannes Film Festival, where they premiered their project As I Lay Dying. James released his first memoir, A California Child, in Spring.
James Franco ranked 18th in the Phenoms category.
Kate Upton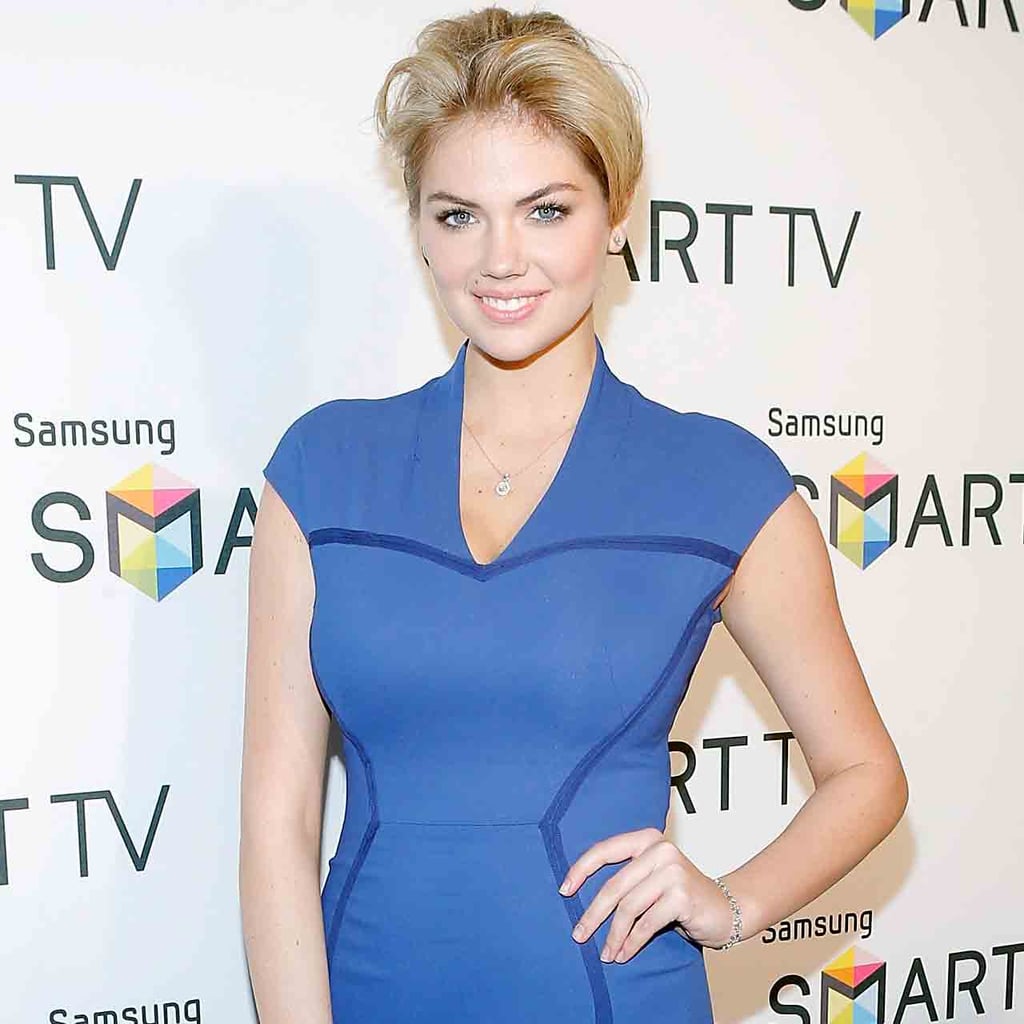 Kate Upton's career just keeps getting hotter, and her achievements over the past year prove that she's a superstar on the rise. In February, she became the first model since Tyra Banks [51] to land consecutive covers on Sports Illustrated's Swimsuit Edition. The high-profile cover earned Kate a spot on the red carpet at this year's Met Gala and a role in the upcoming Cameron Diaz [52] flick The Other Woman, which she is currently shooting in NYC.
Kate Upton ranked 19th in the Fresh Faces category.
Drew Barrymore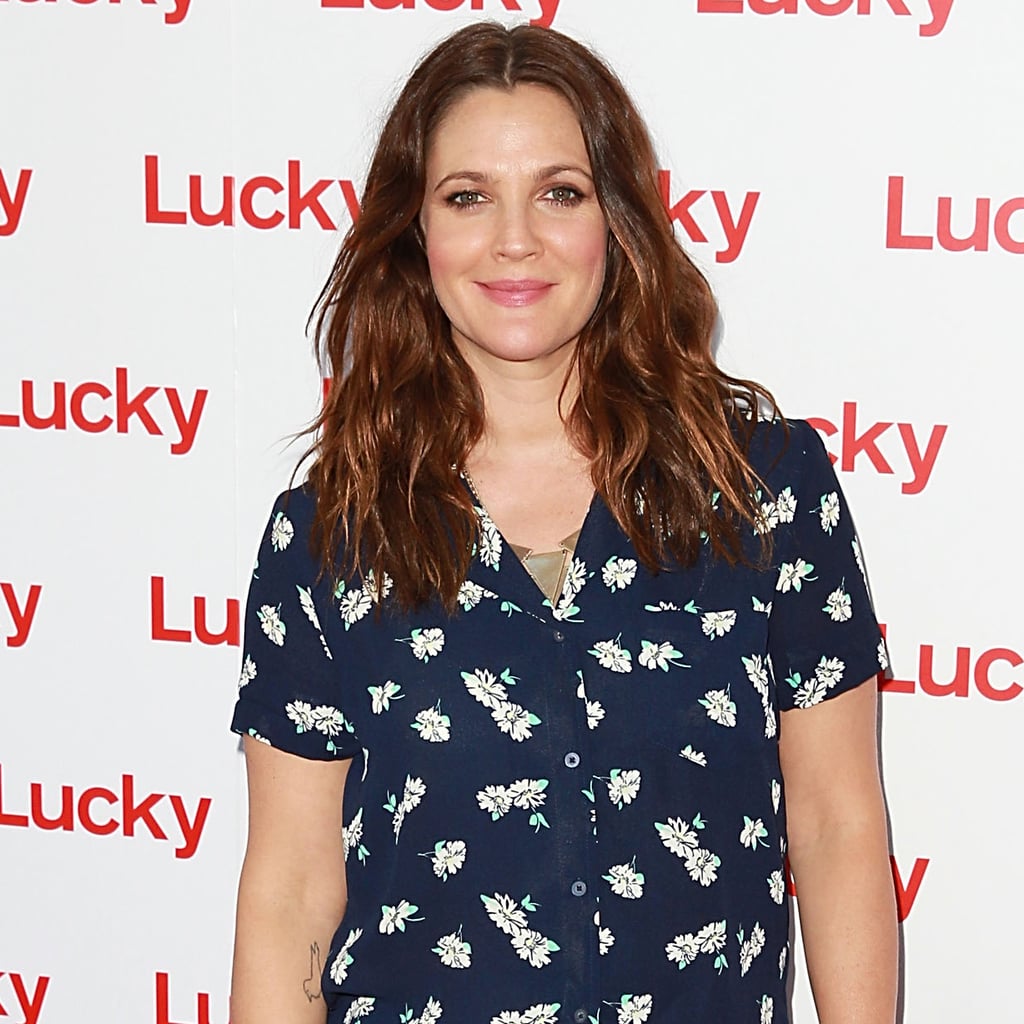 Drew Barrymore [53] and her husband, Will Kopelman, welcomed their baby girl, Olive, in October 2012. After becoming a first-time parent, Drew enjoyed a girls' getaway to Mexico and stopped by NY Fashion Week before getting back to work. She launched her own cosmetics line, Flower Beauty, in January and announced she would team up with Adam Sandler [54] once again for the movie Blended.
Drew Barrymore ranked 16th in the Classics category.
Barbra Streisand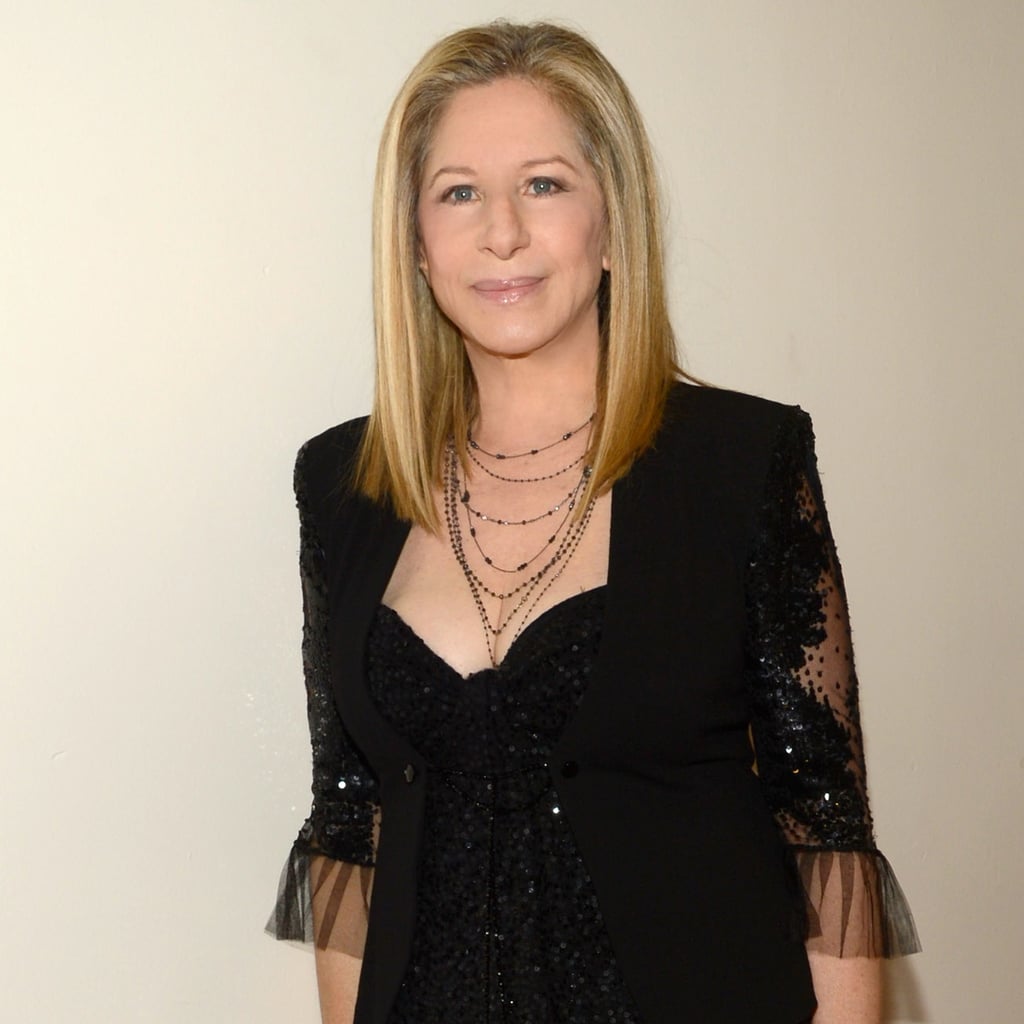 Barbra Streisand returned to the big screen in December 2012 when she costarred with Seth Rogen [55] in The Guilt Trip. However, Barbra also continued to make her mark on the world of music when she debuted her album Release Me, which debuted at No. 7 on the Billboard 200, becoming Barbra's 32nd Top 10 album.
Barbra Streisand ranked 19th in the Game Changers category.
Penélope Cruz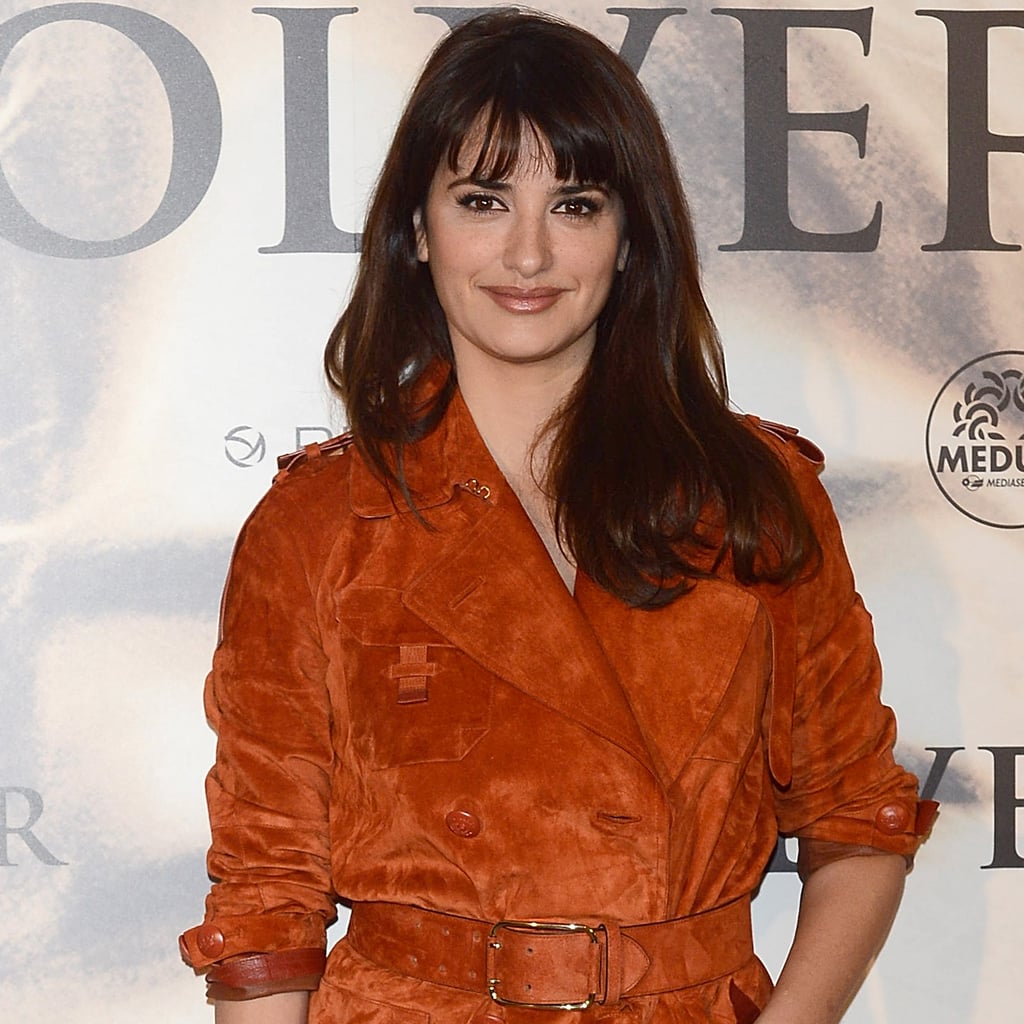 Penélope Cruz expanded in all arenas, earning a fairly high spot on the POPSUGAR 100 this year. Work took a front seat in 2012 with stops by the Toronto International Film Festival and San Sebastian Film Festival to promote Twice Born, work on the Spanish set of The Counselor, and face time as Campari's 2013 calendar girl. Just a few months into the new year, Penélope announced she and husband Javier Bardem [56] are expecting their second child together.
Penélope Cruz ranked 15th in the Classics category.
Amanda Seyfried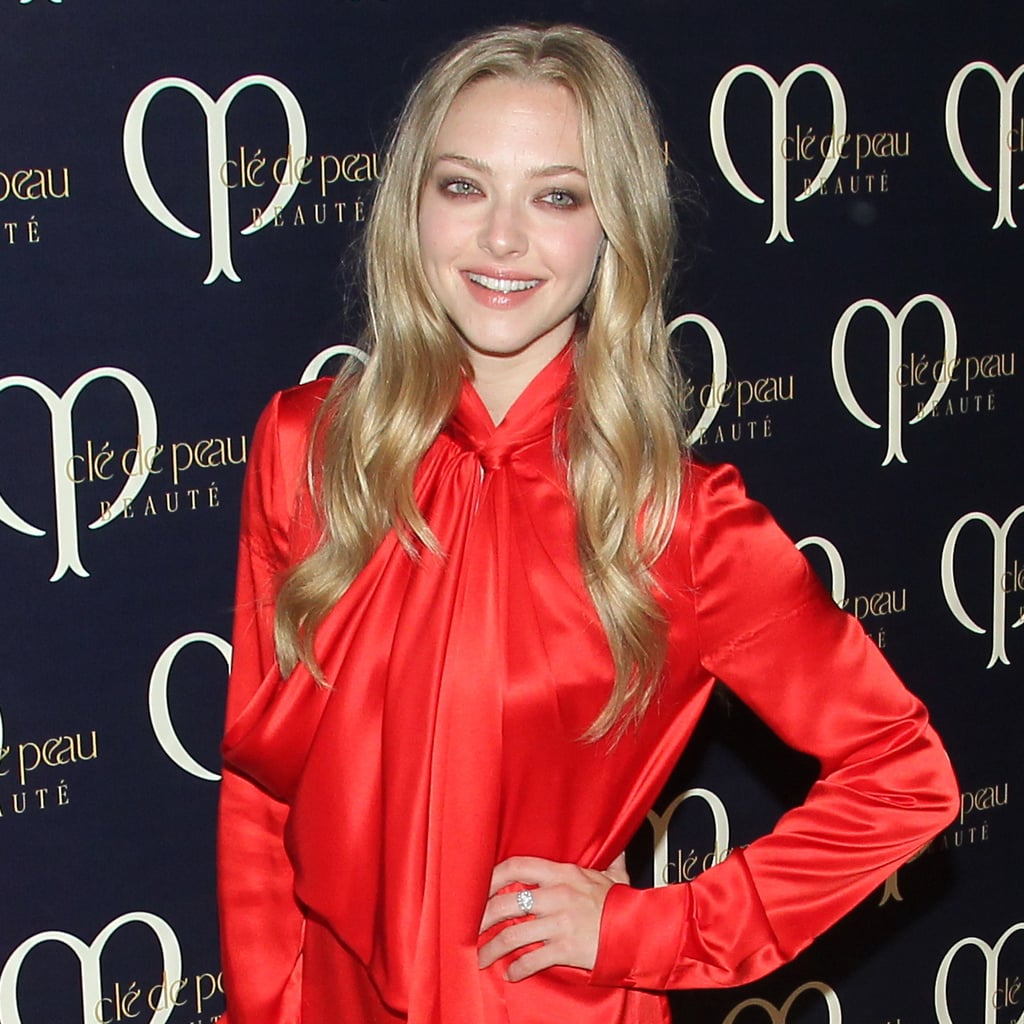 A highlight of Amanda Seyfried [57]'s year would have to be her starring role in Les Misérables, which brought her to the Oscars stage to sing an ensemble number with her castmates. She took things in a completely different turn at the Sundance Film Festival, where she premiered Lovelace, in which she takes on the role of porn star Linda Lovelace. In early May, Amanda was named the face of Givenchy's Very Irresistible fragrance.
Amanda Seyfried ranked 18th in the Fresh Faces category.
Lena Dunham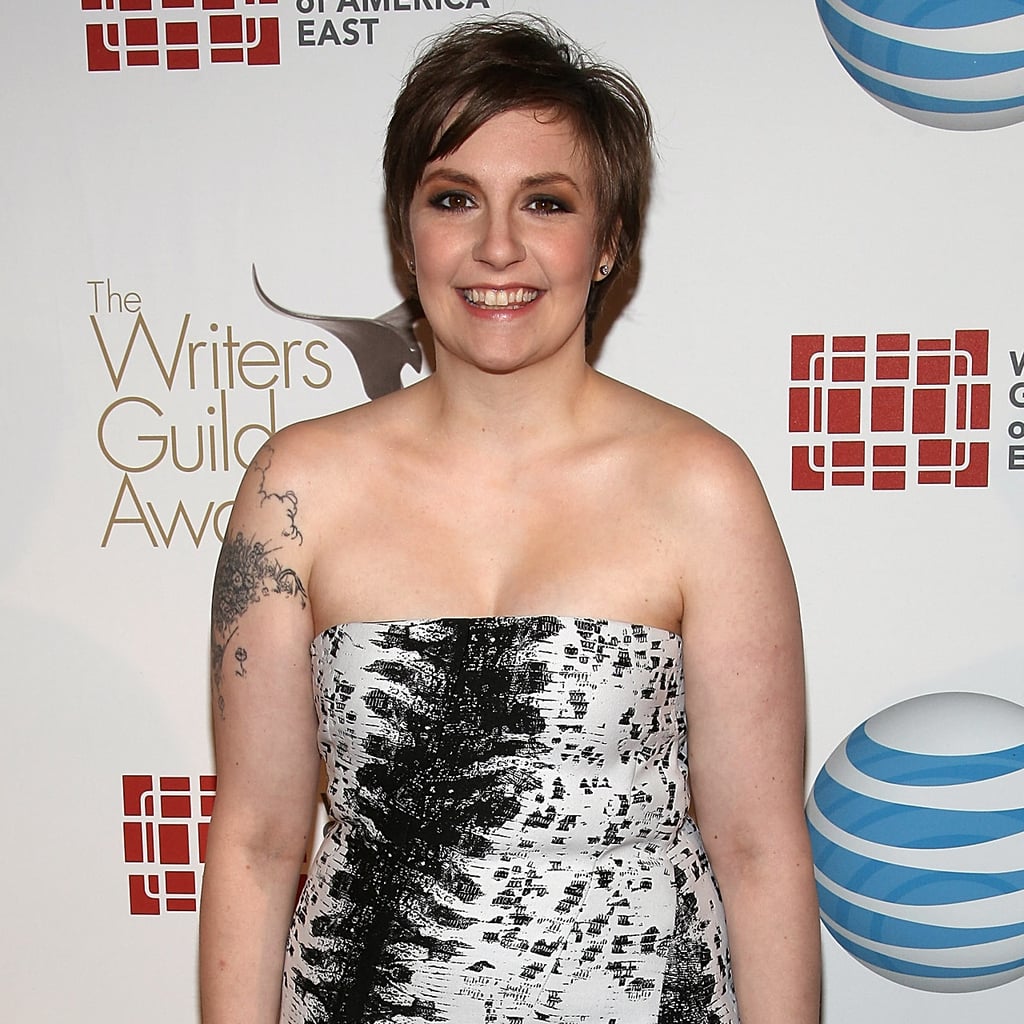 It should be no surprise that Lena Dunham landed on the POPSUGAR 100 list this year, since her achievements, at only 27 years old, are beyond telling. The Girls creator and star won two Golden Globes for her series, made Time's list of the 100 most influential people, and has a memoir in the works. To add just a bit more love to Lena's year of success, she also began dating Jack Antonoff, the lead guitarist of the band Fun.
Lena Dunham ranked 18th in the Game Changers category.
Chris Hemsworth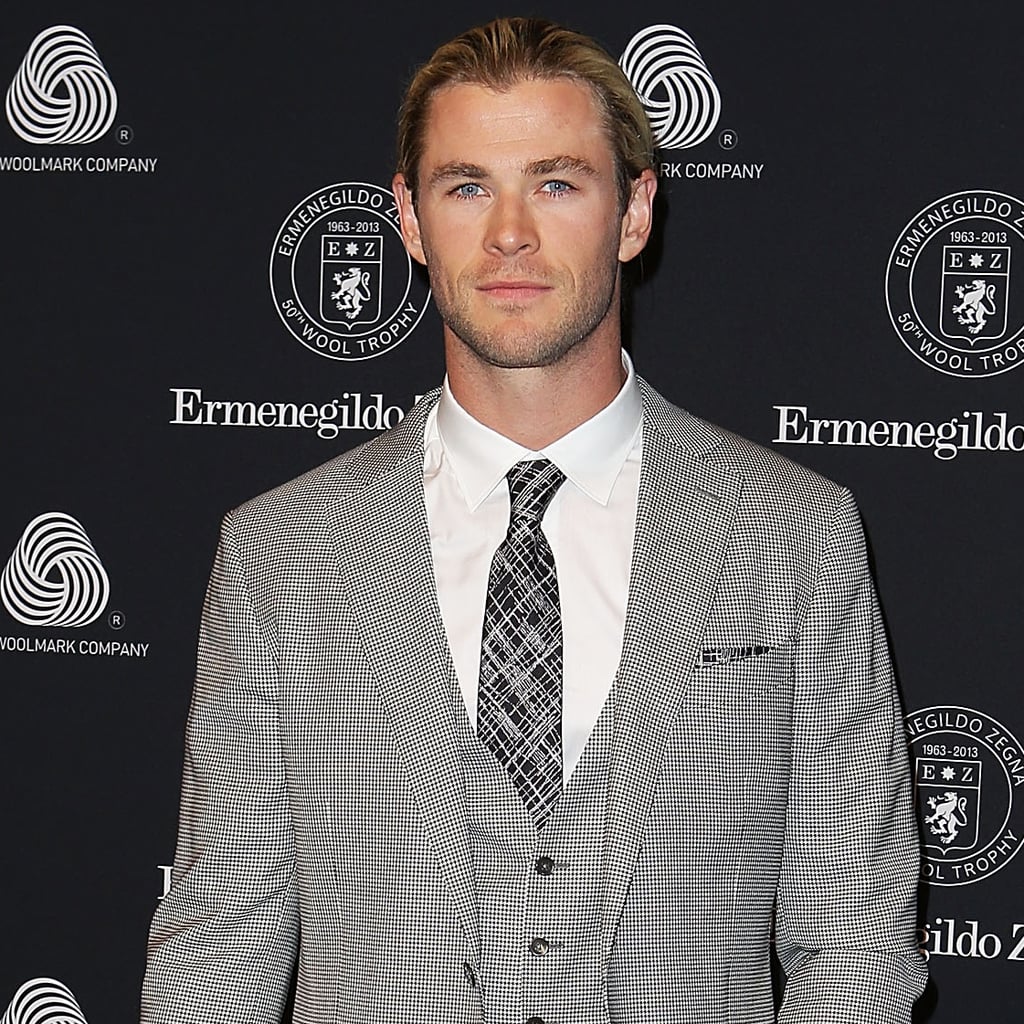 Chris Hemsworth had a big year, landing roles in three blockbuster films and spending time with his gorgeous family of three. Chris kicked off his hot streak last Summer when he starred in The Avengers, which he followed up with the male lead in Snow White and the Huntsman. He also celebrated his daughter India's first birthday with wife Elsa Pataky in May and will reprise his role of Thor when the sequel hits theaters in November.
Chris Hemsworth ranked 17th in the Phenoms category.
Zac Efron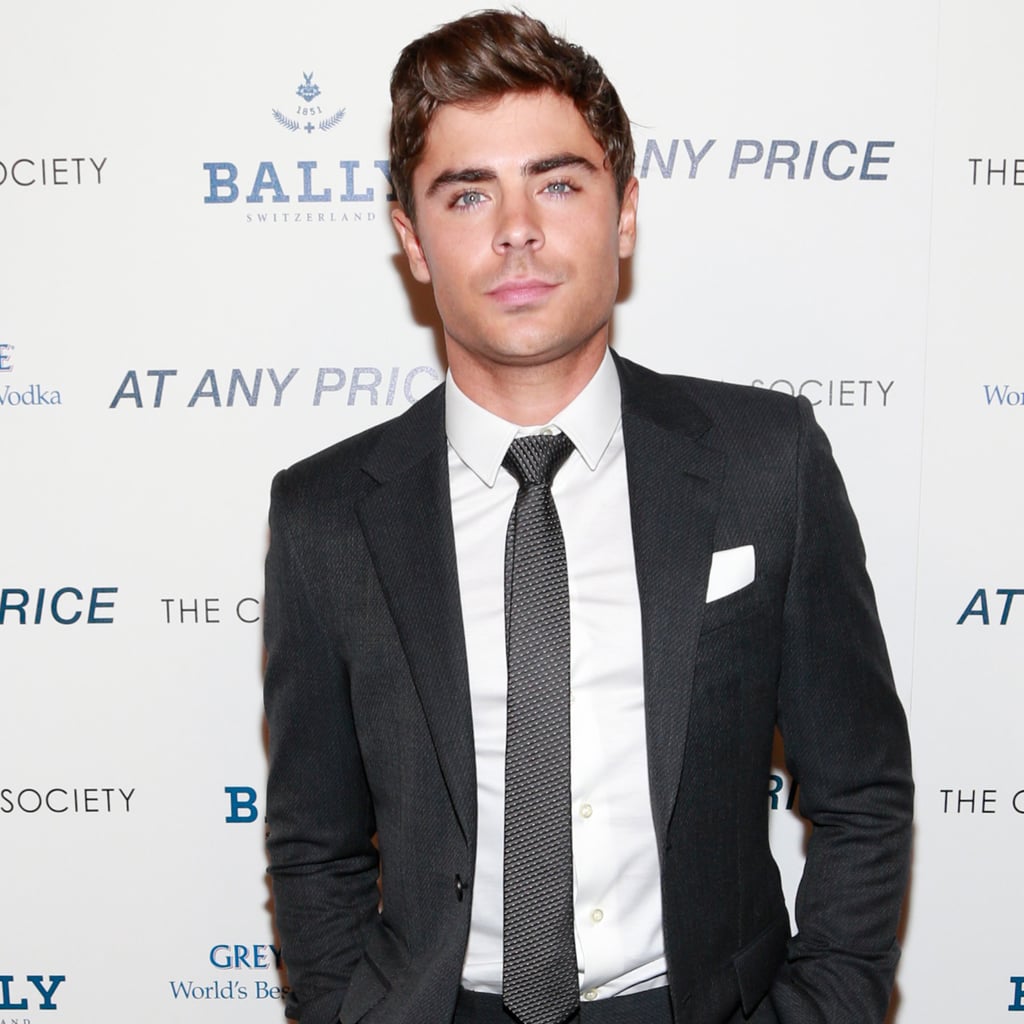 It was all work and only a little play for Zac Efron [58] this year. He promoted At Any Price at the Tribeca Film Festival, Toronto International Film Festival, and Venice Film Festival, and when he wasn't suiting up for events, he heated up the sets of Are We Officially Dating? and Townies. The real-life single heartthrob also lined up a role in the new JFK movie Parkland.
Zac Efron ranked 17th in the Fresh Faces category.
Tom Hardy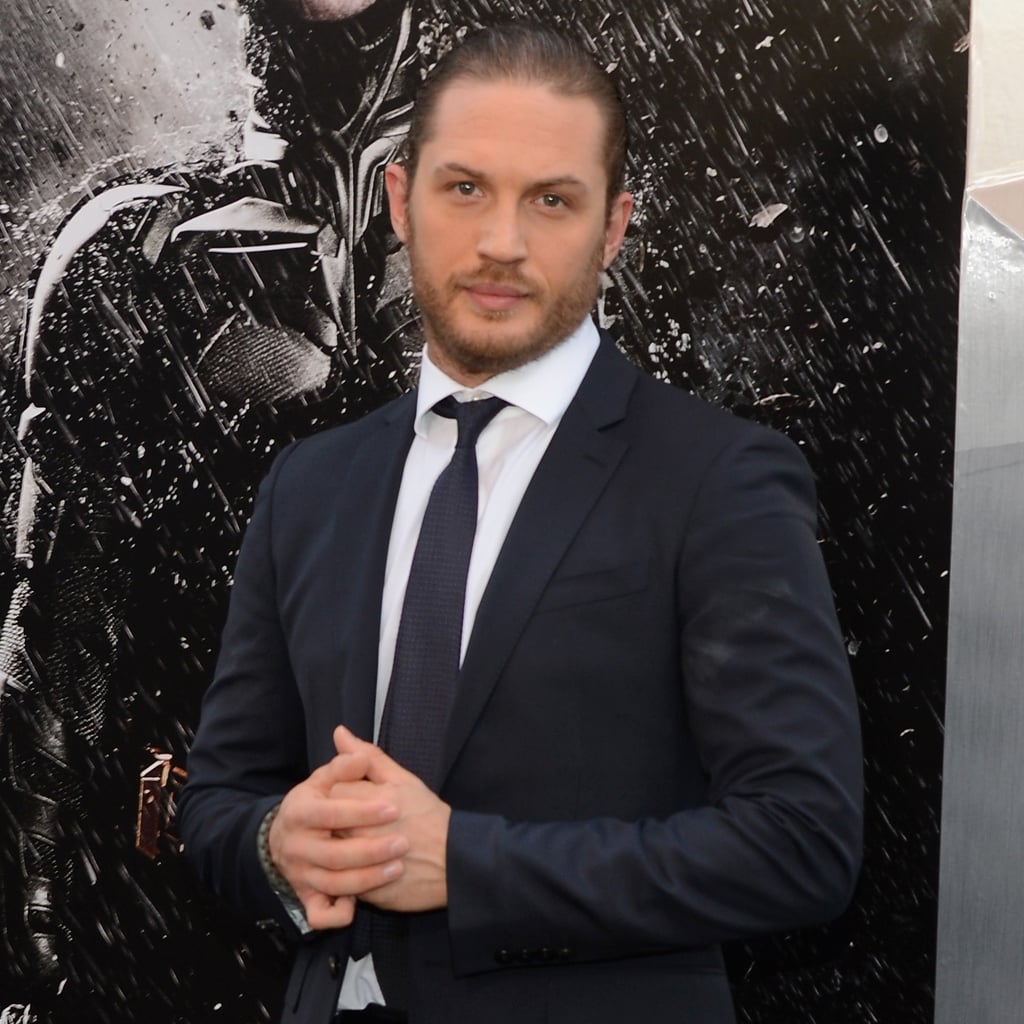 Tom Hardy got his big year off to an explosive start when he starred in The Dark Knight Rises as supervillain Bane and in Lawless opposite Shia LaBeouf [59]. Since then he's been hard at work on several high-profile projects, including Mad Max: Fury Road with Charlize Theron [60] and Nicholas Hoult.
Tom Hardy ranked 16th in the Phenoms category.
Eddie Redmayne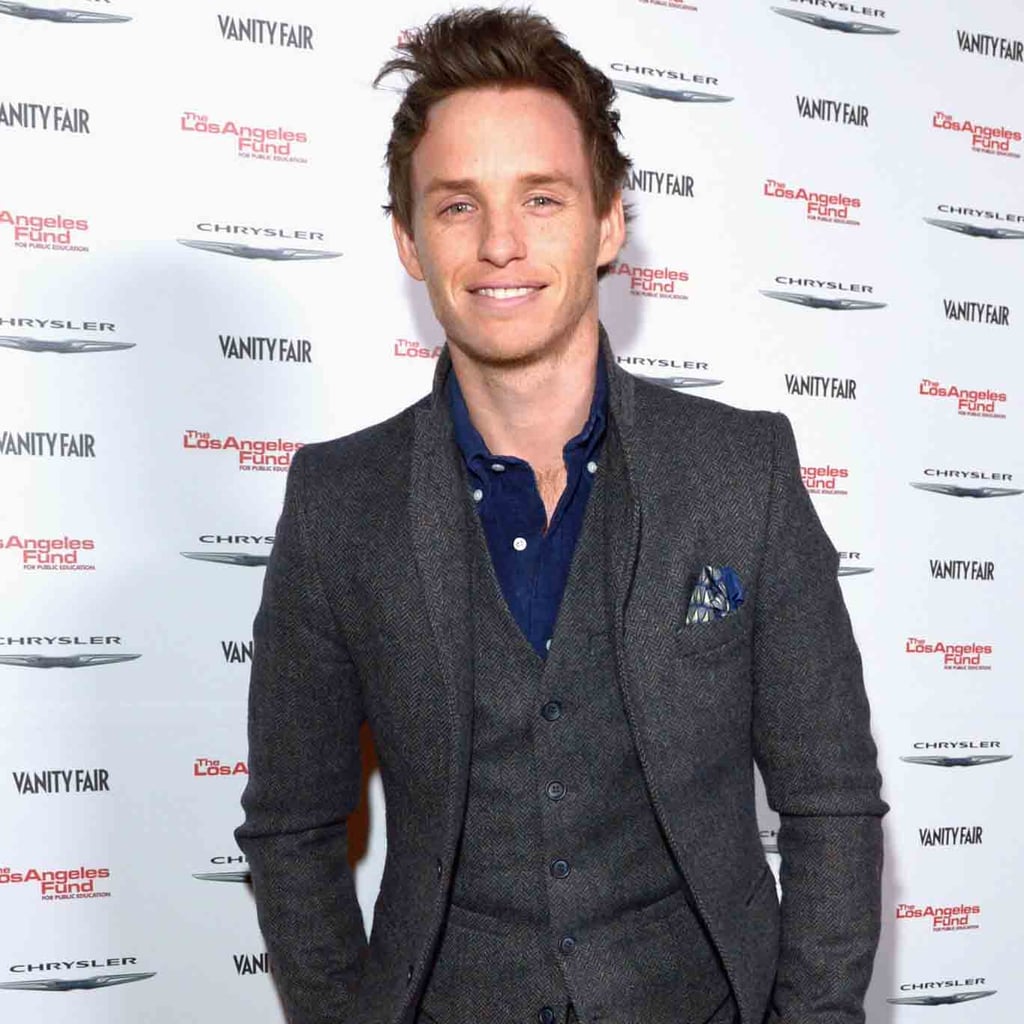 Scooting through at No. 62, Eddie Redmayne was more than a familiar face on the red carpet this award season. Due to his major role in Les Misérables, Eddie was on hand for every show from the MTV Movie Awards and the SAGs to the Golden Globes and the Oscars. Although he didn't take any awards home, the English actor is up for choice movie actor in a romance at the Teen Choice Awards on Aug. 11. In the meantime, Eddie is working on Jupiter Ascending alongside Channing Tatum [61] and Mila Kunis [62].
Eddie Redmayne ranked 16th in the Fresh Faces category.
Anna Kendrick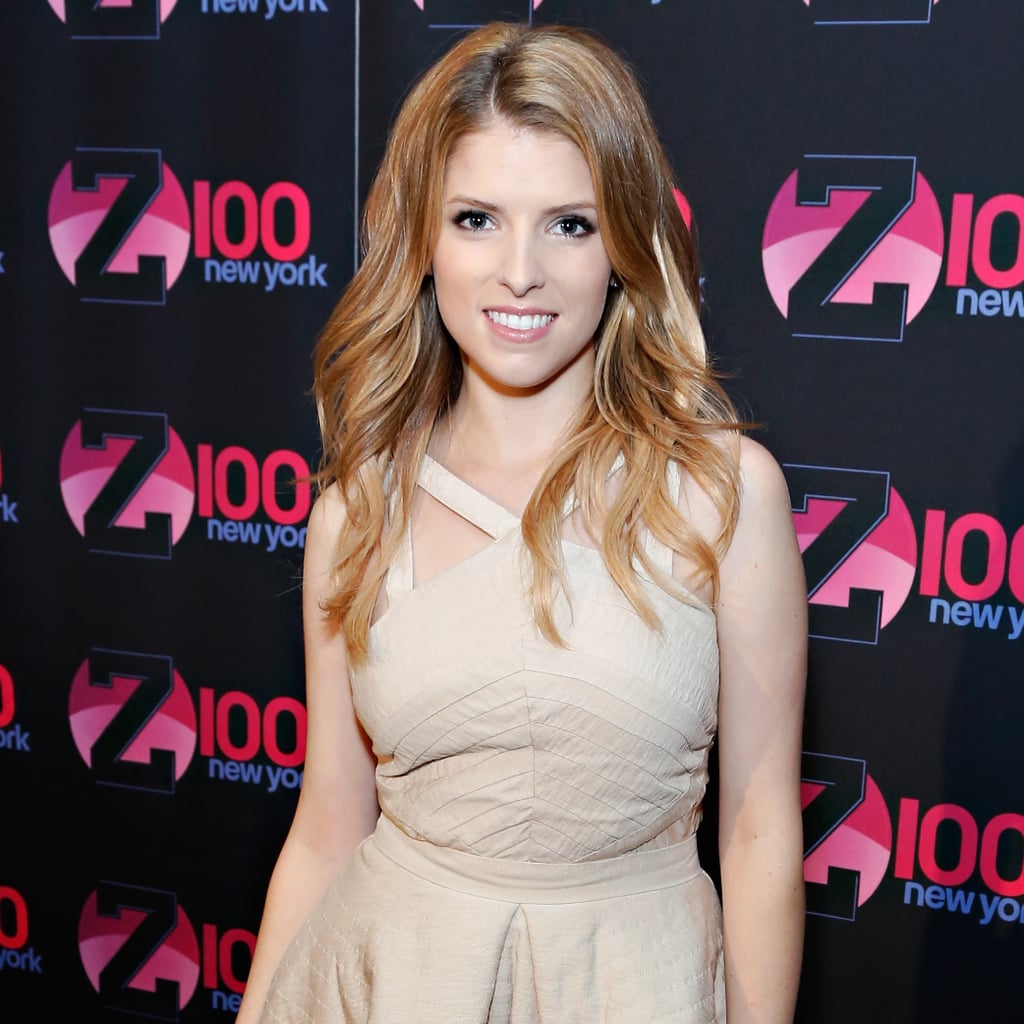 Anna Kendrick [63] had another standout year when her sleeper hit Pitch Perfect yielded an unexpected result: her rendition of "Cups" in the movie turned into a viral sensation. "Cups" is certified platinum and earned a top 30 spot on the Billboard charts. Anna also wrapped up the Twilight franchise with Breaking Dawn Part 2 in November and filmed a humorous Funny or Die video about joining a Korean pop group.
Anna Kendrick ranked 15th in the Fresh Faces category.
Jessica Alba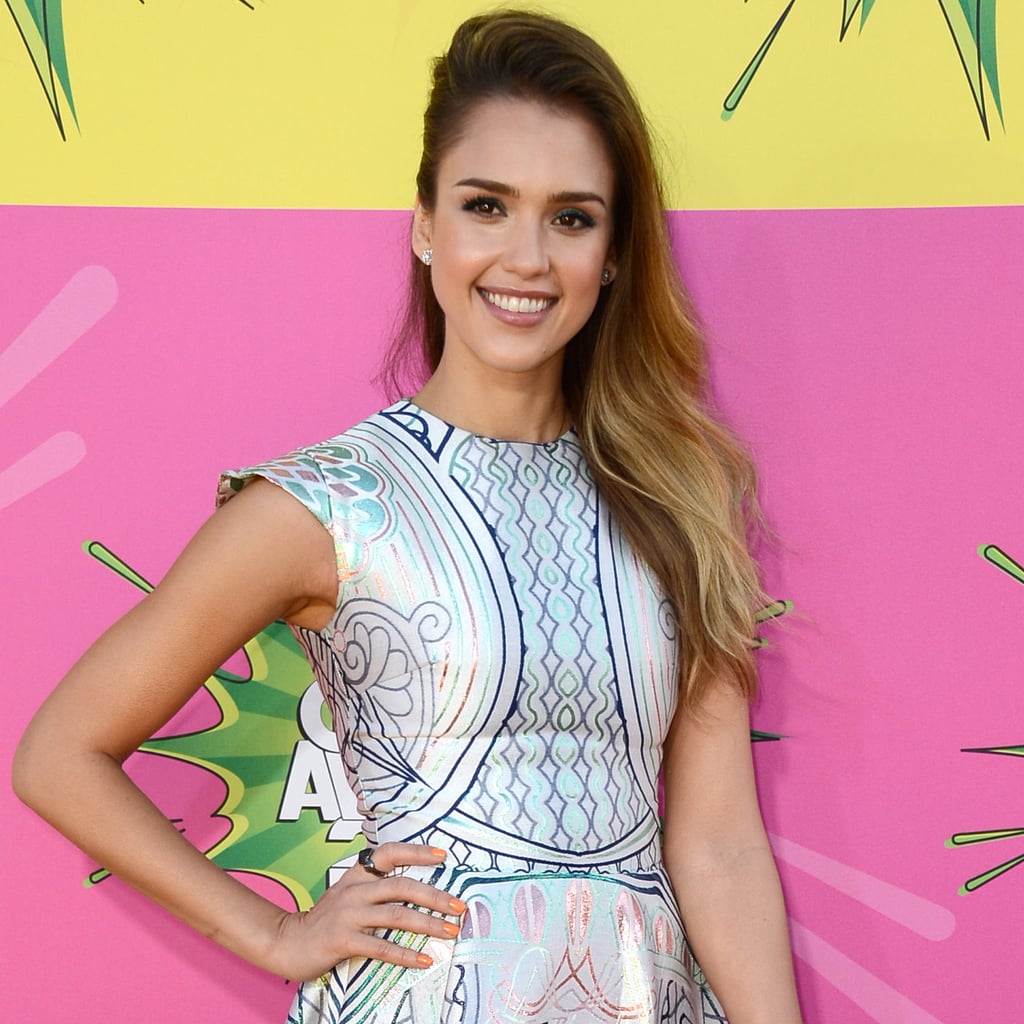 Jessica Alba [64] was one busy mom on the go. She released her first book, The Honest Life, ran her company, The Honest Company, juggled front-row duties at Paris Fashion Week, presented at the Guys Choice Awards, and hit the Met Gala red carpet in May. Jessica also buddied up with Amy Poehler [65] at the Sundance Film Festival, where she premiered her film A.C.O.D., and later presented at the Golden Globes.
Jessica Alba ranked 17th in the Games Changers category.
Denzel Washington
Denzel Washington [66] cracked the top 60 on our list thanks to one big movie. He starred in November's Flight, which earned him a 2013 Oscar nomination for best actor. While he lost out to Daniel Day-Lewis, he has been keeping busy with 2 Guns, his upcoming project with Mark Wahlberg [67] and Paula Patton.
Denzel Washington ranked 14th in the Classics category.
Bruno Mars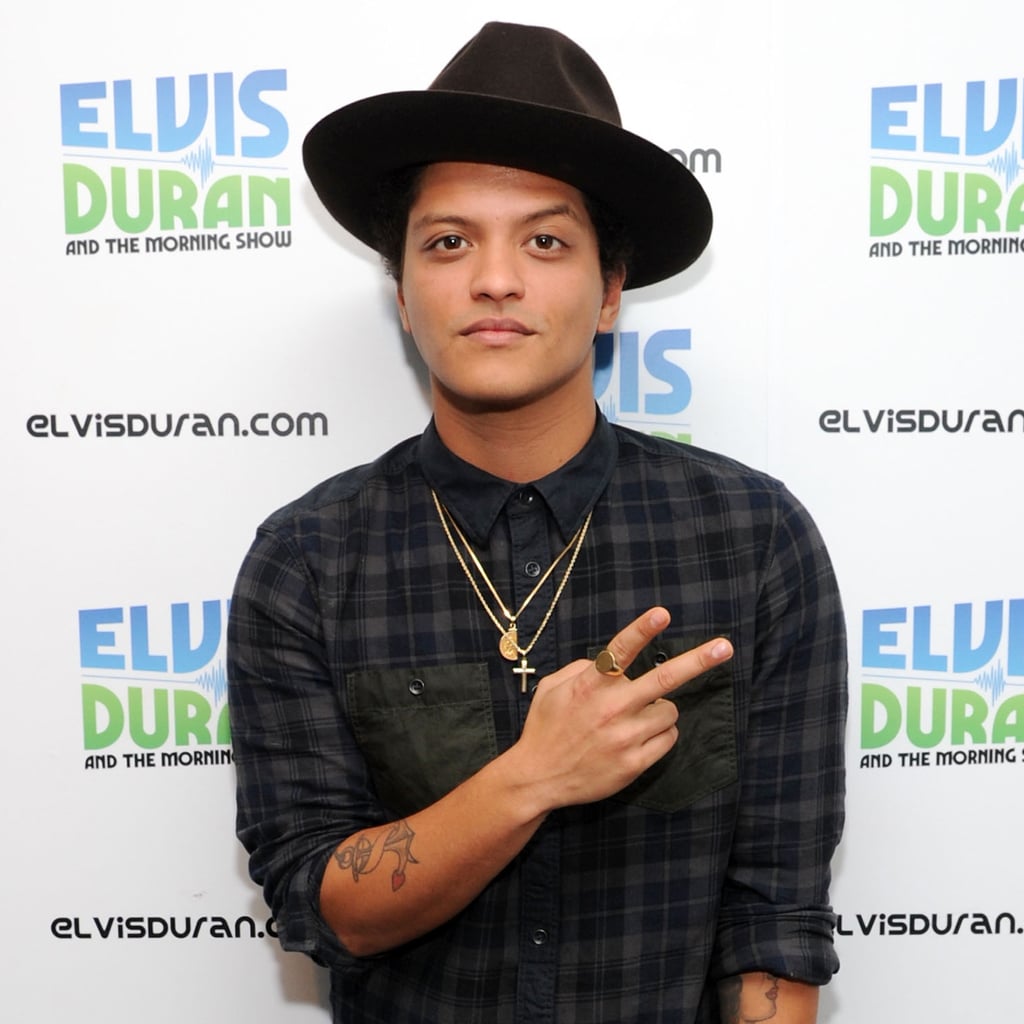 Bruno Mars and his hit music landed him the No. 58 spot on our countdown. In December 2012, he released his second album, featuring the lead single, "Locked Out of Heaven," which topped the Billboard Hot 100. At the 55th Grammys, Bruno was nominated for best rap song but lost to Jay-Z and Kanye West [68] for "N*ggas in Paris." Fans, fellow celebrities, and the general public came to Bruno's side in June, when news broke of the sudden death of his mother, Bernadette.
Bruno Mars ranked 15th in the Phenoms category.
Charlize Theron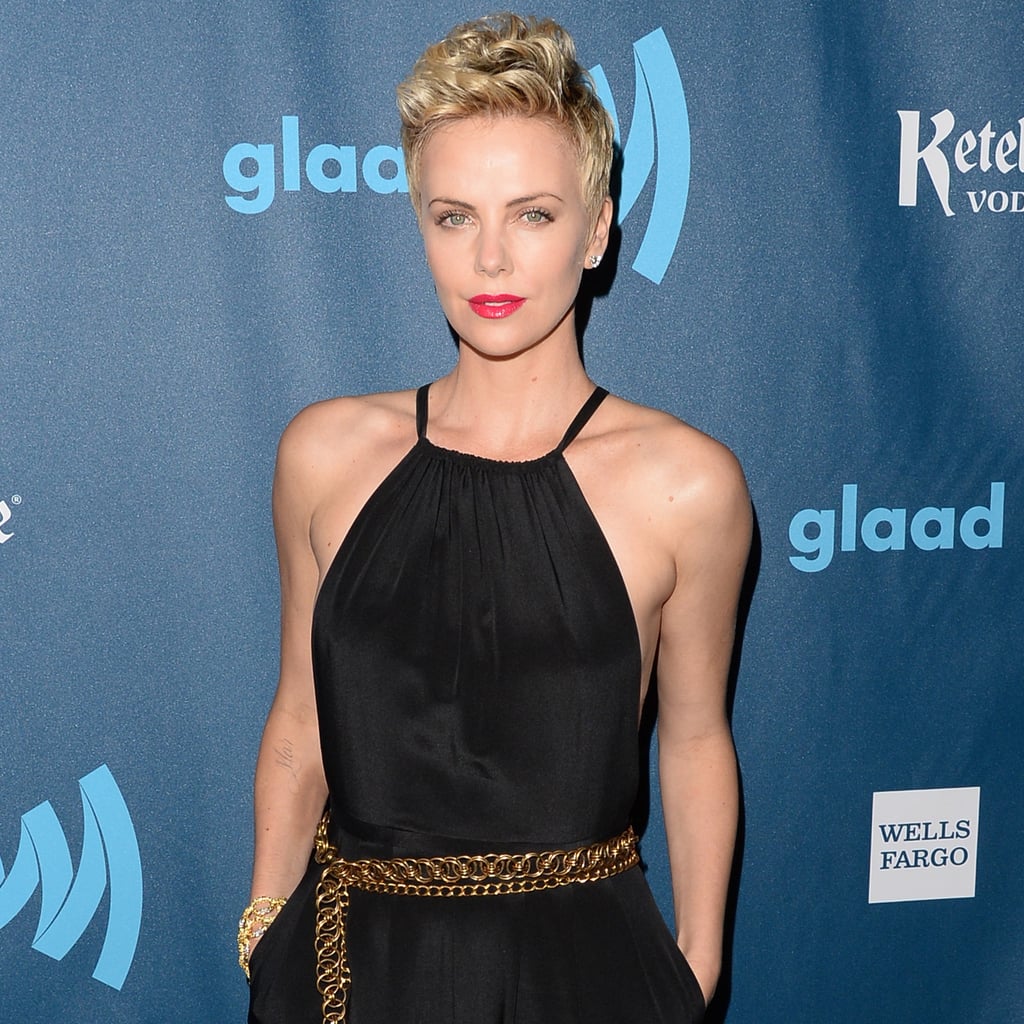 Charlize Theron [69] has been keeping busy over the past 12 months, thanks to numerous film roles and her son, Jackson. Her big hit of the year was last Summer's Snow White and the Huntsman. She didn't slow down her schedule after her box-office success, filming Mad Max: Fury Road in Namibia and taking on a producer role for the TV pilot of Hatfields & McCoys. She also popped up at the 2013 Oscars for a surprise spin on the stage with Channing Tatum [70] during a dancing segment.
Charlize Theron ranked 13th in the Classics category.
Daniel Craig
This year, POPSUGAR 100 voters boosted Daniel Craig [71] from his spot at 92 last year to No. 56. The release of his latest James Bond movie, Skyfall, may have been part of the surge, with even Prince Charles and his wife, Camilla, showing their support at the London premiere. Daniel and his wife, Rachel Weisz [72], also revealed that they will take center stage together this Fall in Harold Pinter's Betrayal. Rest assured, though, Daniel and his 007 days are not coming to an end, since the next Bond movie, Bond 24, has already been announced.
Daniel Craig ranked 12th in the Classics category.
Miranda Kerr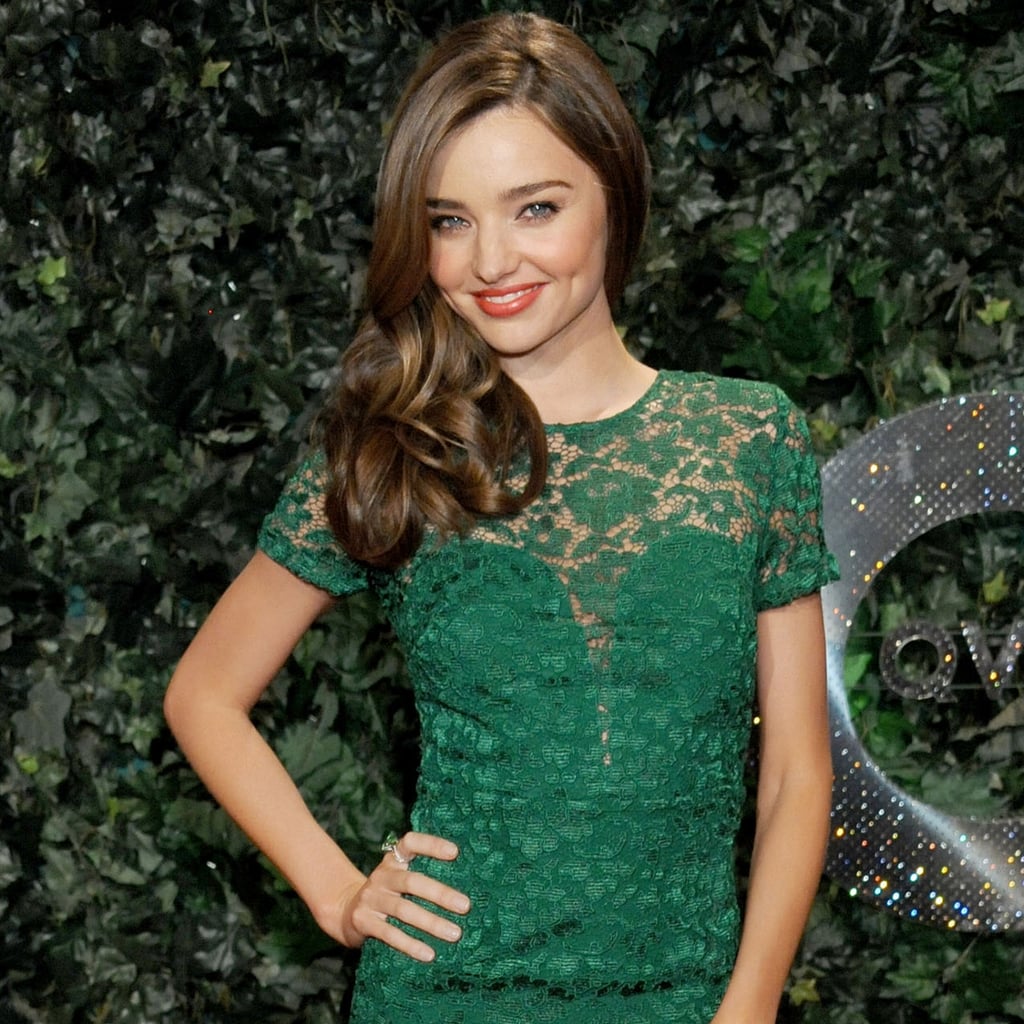 Miranda Kerr [73] enjoyed a big year thanks to a few career milestones. While she is no longer an official Victoria's Secret Angel, she did dominate the Victoria's Secret runway at the brand's November 2012 show. She also signed on for a big campaign with Mango, released her first book, Treasure Yourself, and saw the expansion of her Kora Organics skin care line into American and Europe with Net-a-Porter. Now, Miranda and her son, Flynn, are relocating to New York City as they prepare for husband Orlando Bloom [74]'s new Broadway play, Romeo and Juliet.
Miranda Kerr ranked 14th in the Fresh Faces category.
Rihanna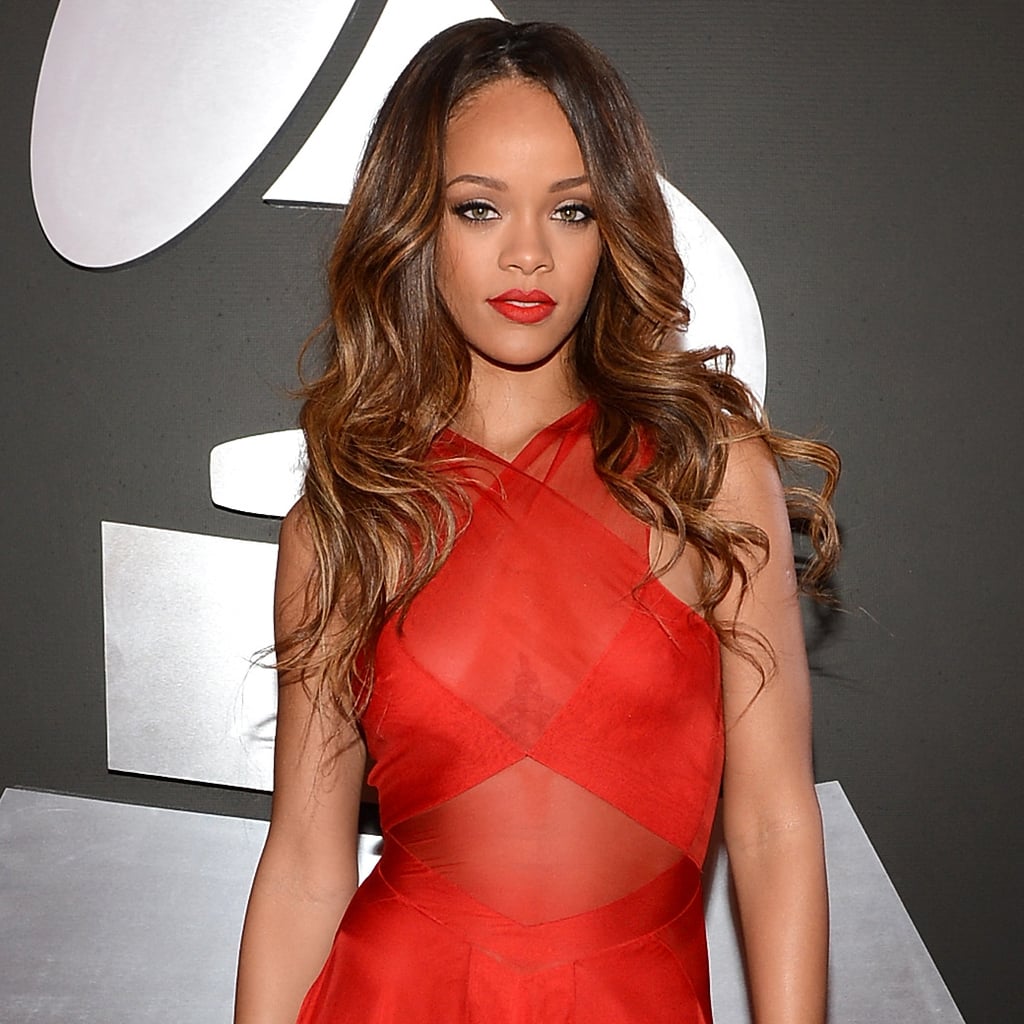 Even if she fell just short of our top 50, Rihanna [75] topped other charts. Her seventh studio album, Unapologetic, debuted at No. 1 on the Billboard 200 and was her first No. 1 album in the US. Her hit songs "Diamonds" and "Stay" dominated radio waves, and she embarked on a minitour, 777. Rihanna was the talk of the 55th Grammys, not only for her "We Found Love" win, but also because she attended with ex-boyfriend Chris Brown [76], from whom she's since split. Rihanna kicked off her Diamonds World Tour in March.
Rihanna ranked 14th in the Phenoms category.
Jimmy Fallon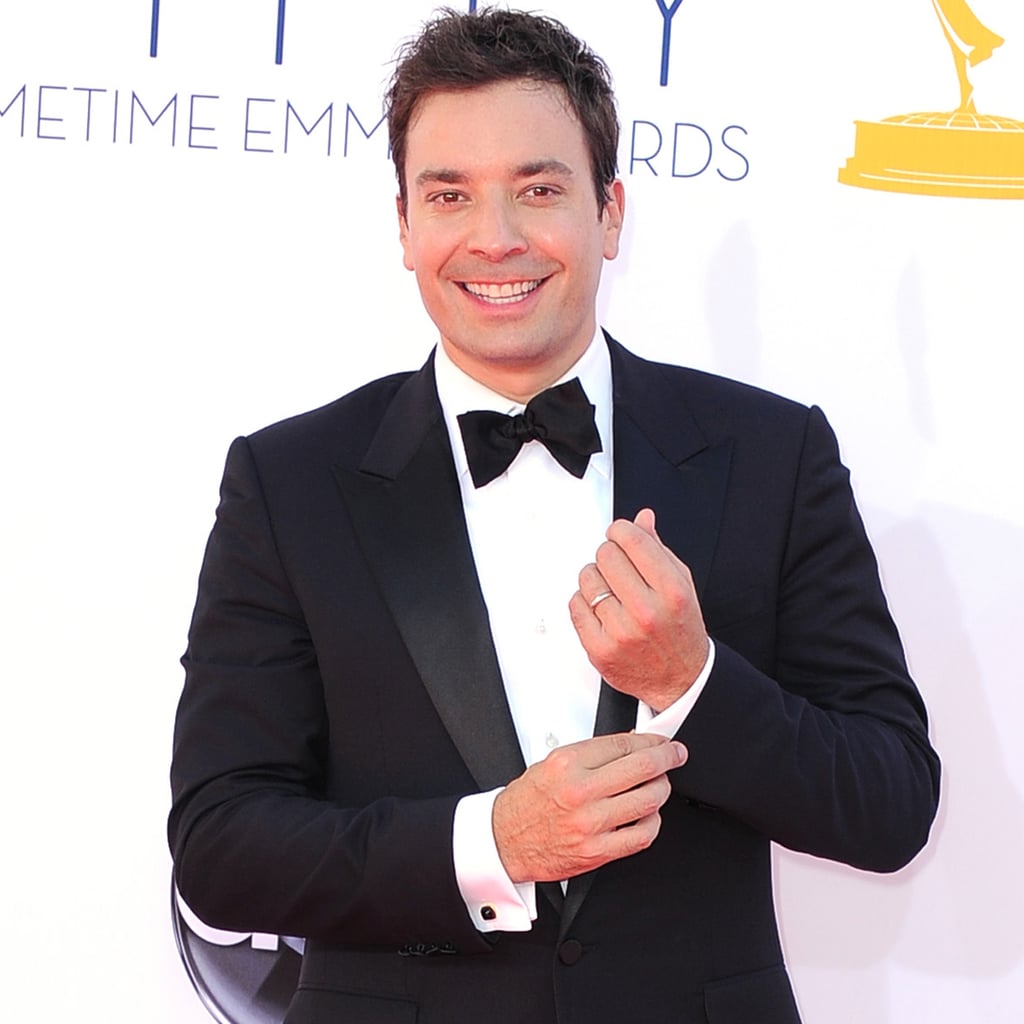 Jimmy Fallon [77] kicked off his huge year by releasing his second comedy album, Blow Your Pants Off, and things have only gotten crazier from there. He created his own sitcom, Guys With Kids, that premiered last Fall on NBC, and he also landed the coveted spot as Jay Leno [78]'s Tonight Show replacement. While Jimmy won't be taking over The Tonight Show reins until 2014, he now has a year to prepare for his big move.
Jimmy Fallon ranked 13th in the Phenoms category.
Daniel Day-Lewis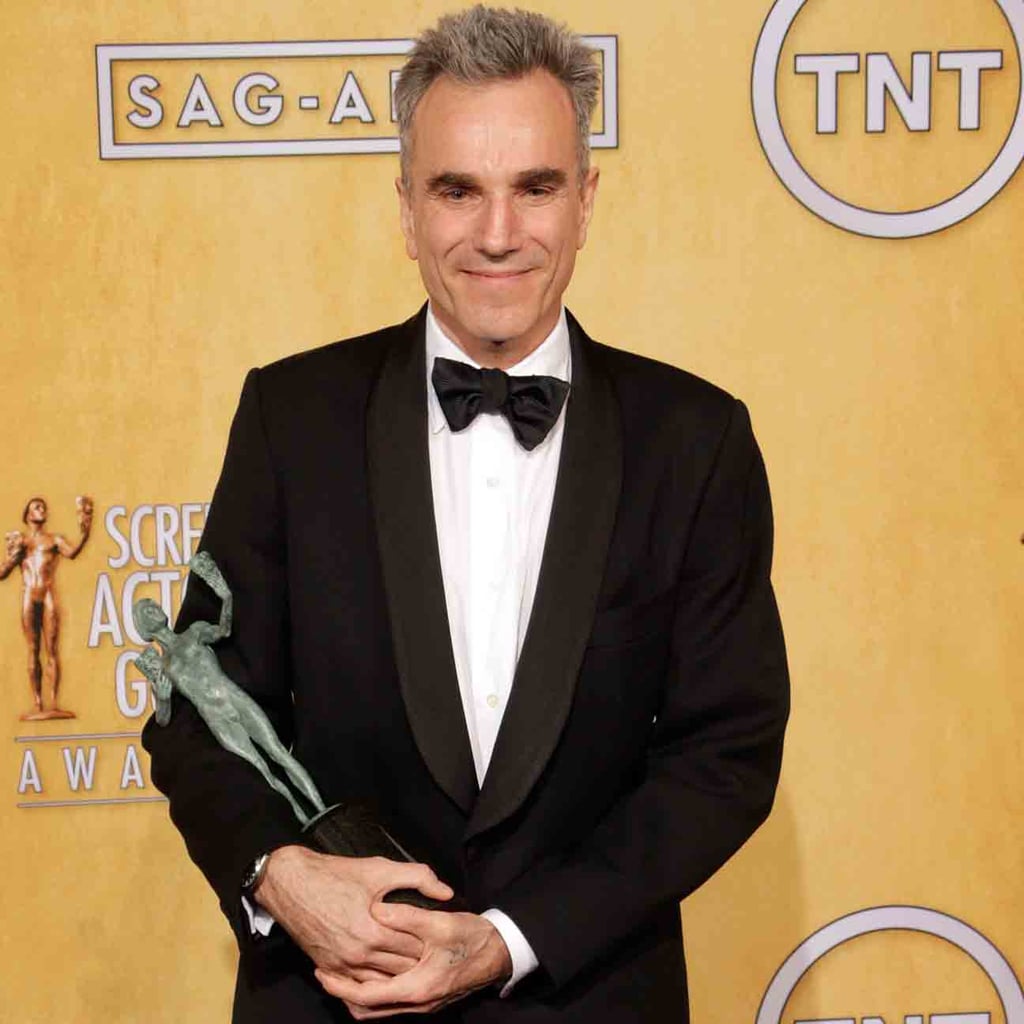 Lincoln star Daniel Day-Lewis had a golden year, taking home the award for best actor at several award shows including the Critics' Choice Awards, Golden Globes, and Oscars. Additionally, Daniel received a special academic honor when he was presented with an honorary degree from Juilliard in May.
Daniel Day-Lewis ranked 11th in the Classics category.
Ben Affleck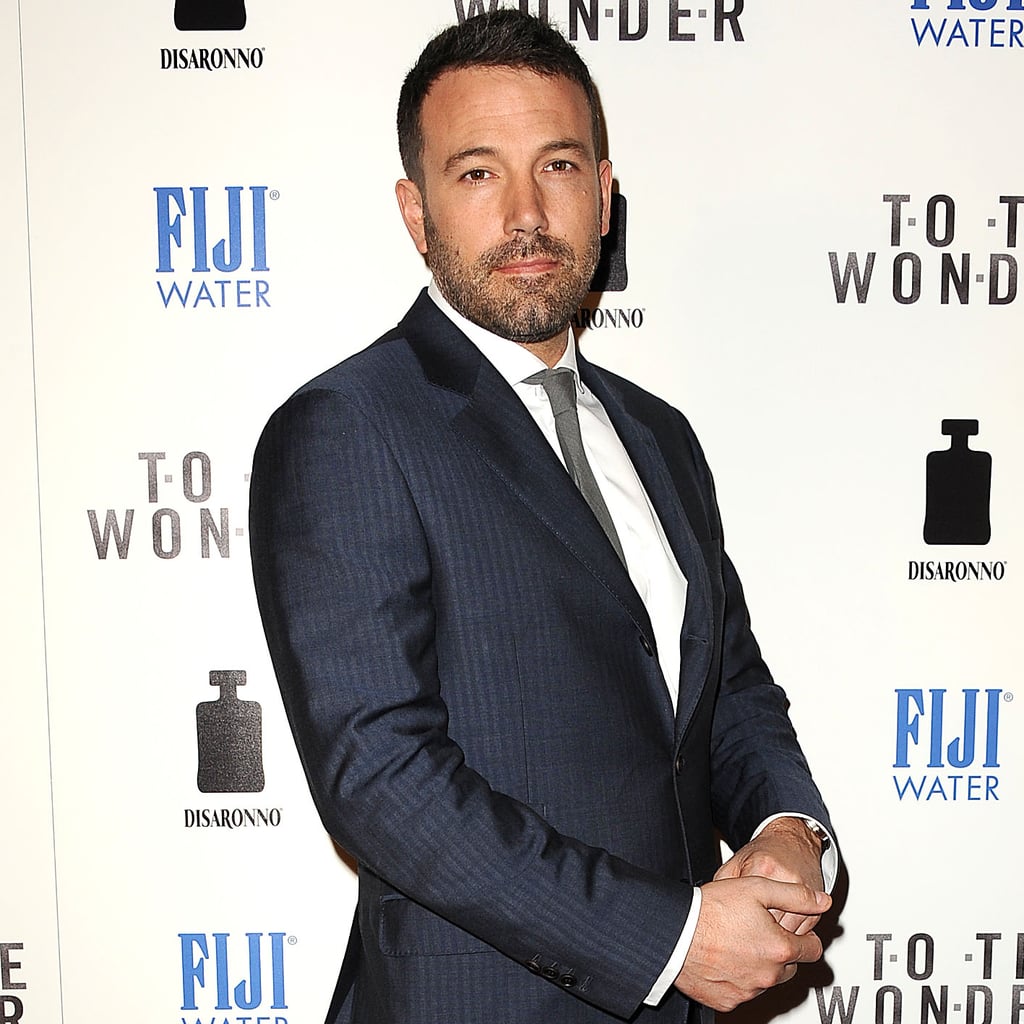 While Ben Affleck [79] just barely missed cracking the top 50, he still had one of the most impressive years in Hollywood. He won the Oscar for best picture for his film Argo and earned the best director award from the Golden Globes, the BAFTAs, and others. He also earned an honorary degree from Brown University and hosted the season finale of Saturday Night Live in May. Ben has enjoyed personal successes, as well, celebrating son Samuel's first birthday in February.
Ben Affleck ranked 12th in the Phenoms category.
Justin Bieber
Teen sensation Justin Bieber kicked off his big year with his Believe Tour in September 2012. He followed his tour up with the release of an acoustic version of his fourth No. 1 album. Between touring and recording his new album, Justin had a few struggles that he worked through as well. In December 2012, he and longtime girlfriend Selena Gomez [80] ended their relationship, though Justin shared a sweet kiss with Selena [81] backstage at the Billboard Music Awards in May.
Justin Bieber ranked 14th in the Fresh Faces category.
Britney Spears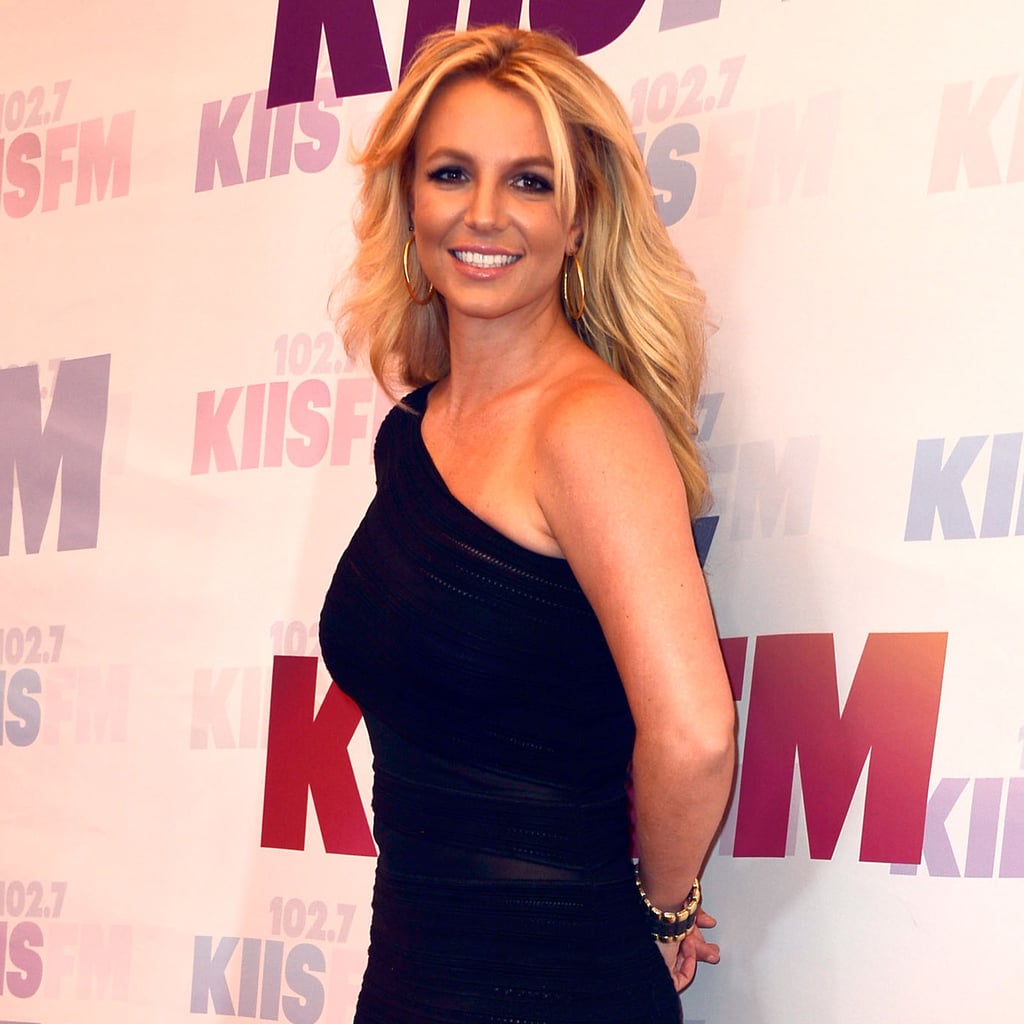 Britney Spears [82] cracked the top 50 on our list thanks to her huge year. She made her debut on The X Factor as a judge during the show's second season but decided not to return to the show for another round. Britney made headlines when she signed on for a residency at a Las Vegas casino, which will begin in the Fall. She also returned to the music world with a collaboration with Will.i.am for "Scream and Shout" and her new song "Ooh La La," which will appear on the Smurfs 2 soundtrack. While she split from fiancé Jason Trawick in January, she has found love again with new boyfriend David Lucado, whom she started to date in February.
Britney Spears ranked 12th in the Phenoms category.
Kate Winslet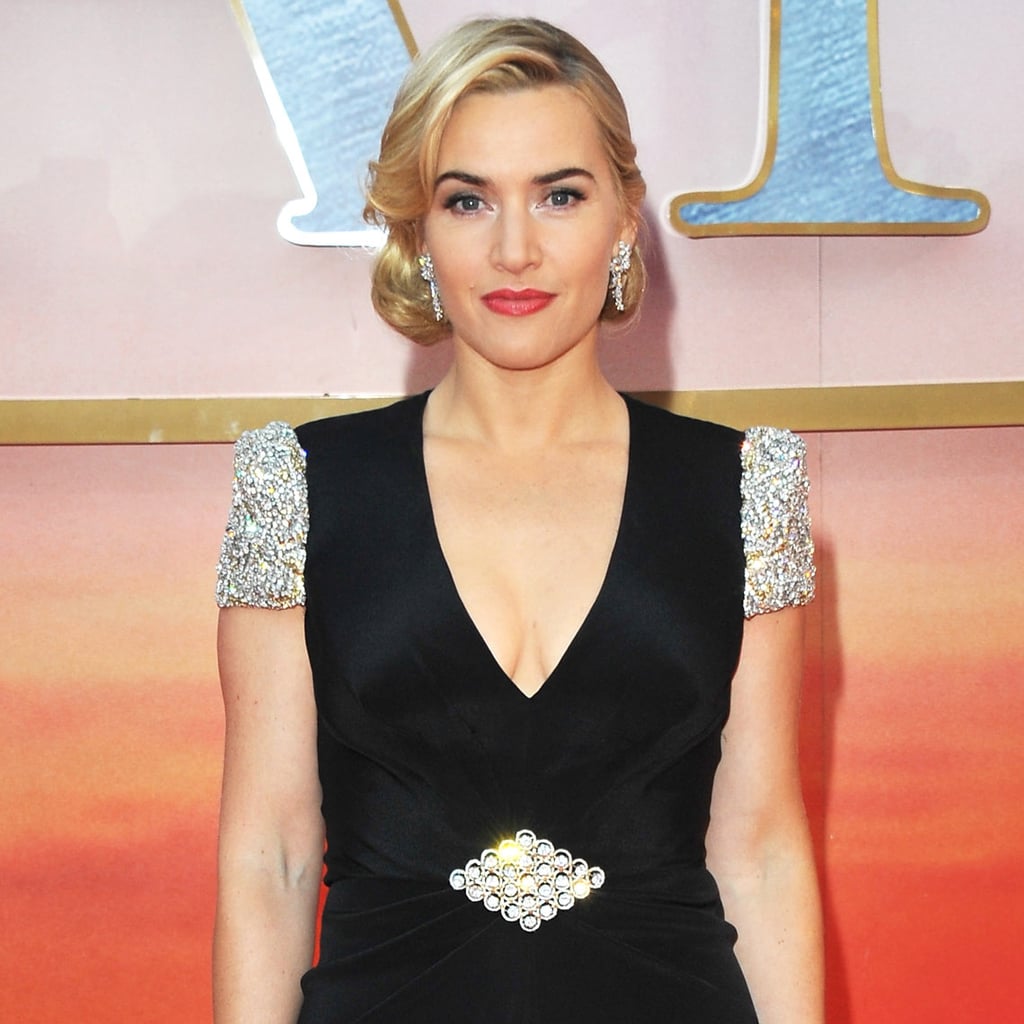 Kate Winslet [83] celebrated a handful of happy beginnings this year. The actress tied the knot with Ned Rocknroll in a very private December 2012 ceremony, at which Leonardo DiCaprio [84] reportedly walked his Titanic costar down the aisle. Six months later, the couple announced that they are expecting their first child together. Kate has other big plans in store, as she will star in Divergent, the film adaption of the popular young-adult novel. Other films she has been working on this year and that will soon be released include Labor Day and A Little Bit of Chaos.
Kate Winslet ranked 12th in the Classics category.
Kerry Washington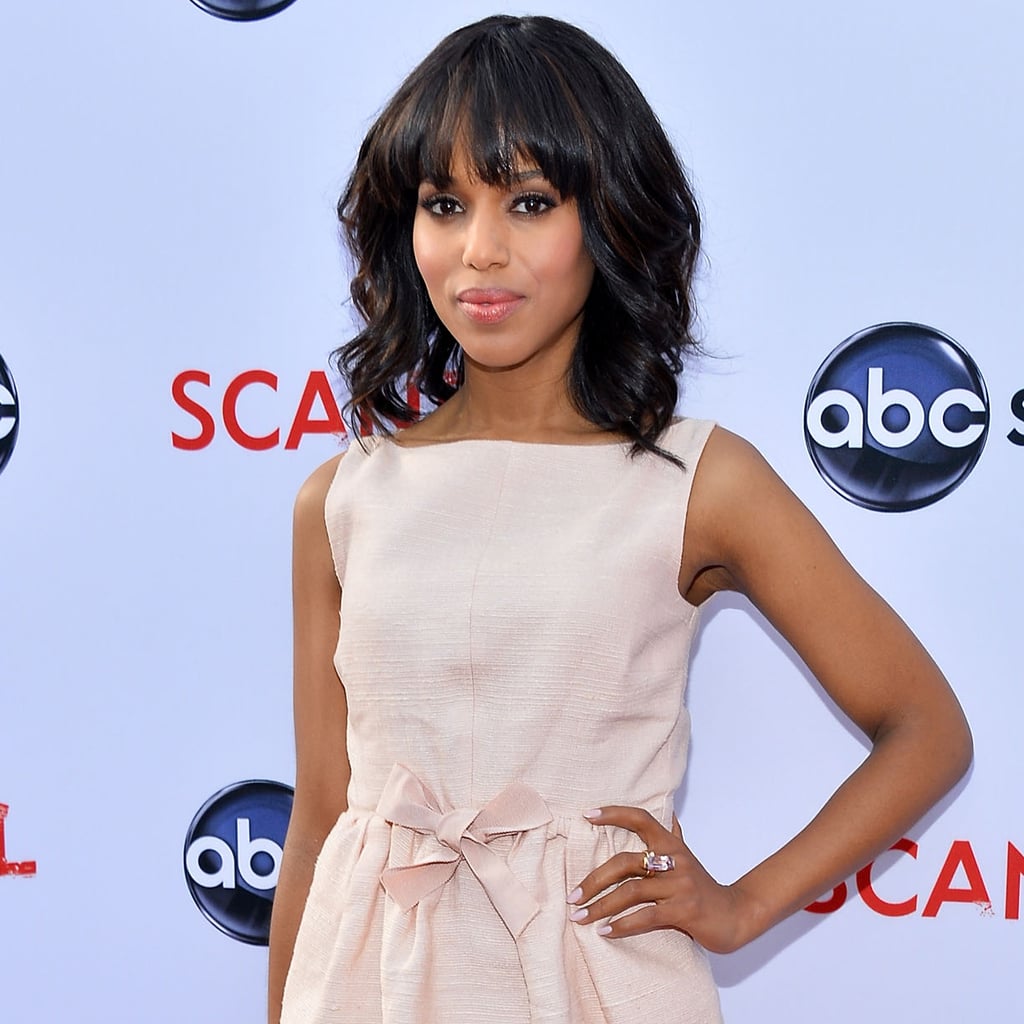 Kerry Washington has enjoyed a large amount of success over the past 12 months, thanks to her role on ABC's hit show Scandal and her part in Quentin Tarantino [85]'s Django Unchained. While the drama-heavy Scandal initially premiered as a midseason replacement last year, it really gained steam and a fierce fan following during its second season, making Kerry one of TV's biggest stars. Kerry also had a chance to show off her remarkable sense of style when she walked the red carpet at the Oscars and the Golden Globes with her Django castmates.
Kerry Washington ranked 17th in the Game Changers category.
Selena Gomez
The No. 46 slot goes to Selena Gomez [86], who had personal and professional matters to top all kind of charts. She began work on her upcoming album, Stars Dance, and released her lead single off the album — "Come & Get It" — in April. Selena also began preparations for her first solo world tour, which kicks off on Aug. 14 in Vancouver. Despite sharing a PDA moment with Justin Bieber backstage at the Billboard Music Awards, Selena confirmed she is still single after her breakup from Justin in December 2012. In June, Selena's mom, Mandy, gave birth to a baby girl, making Selena a first-time big sister.
Selena Gomez ranked 13th in the Fresh Faces category.
Emilia Clarke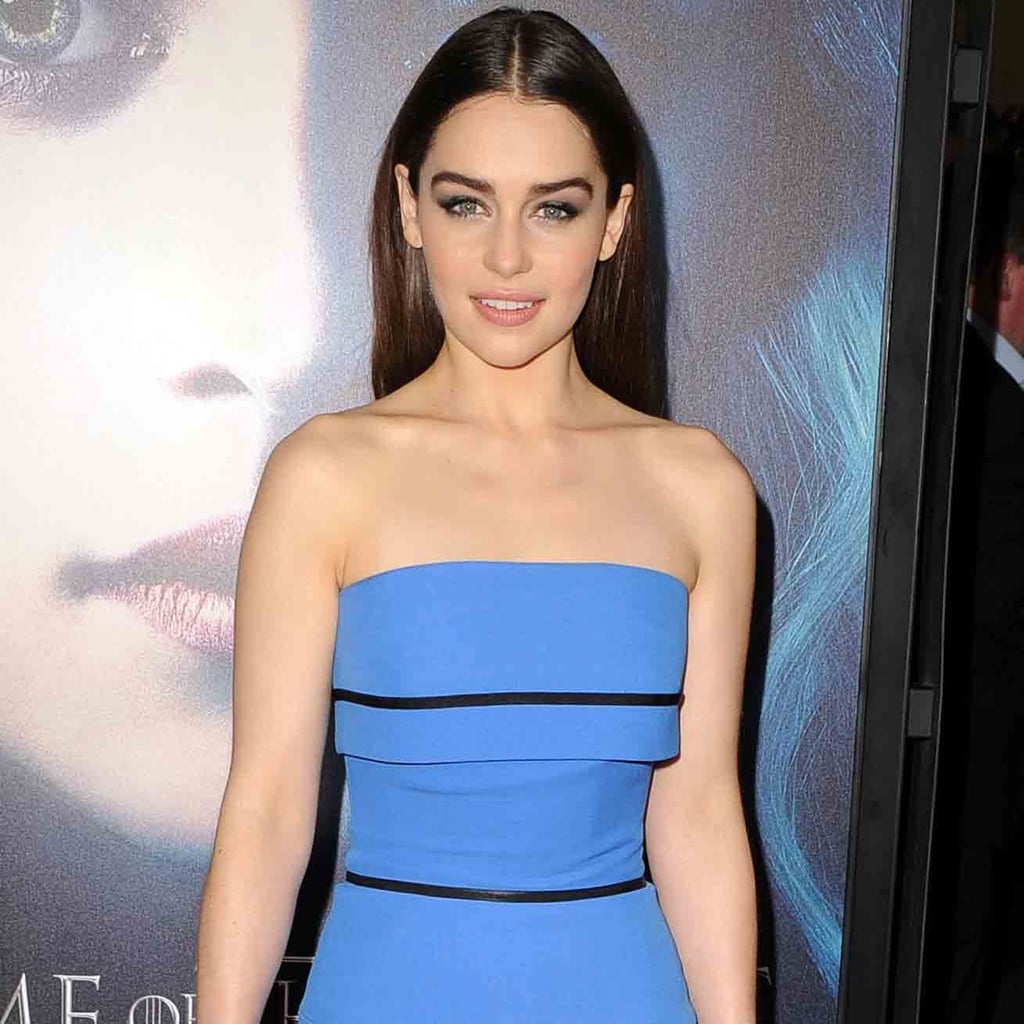 Being one of the most recognizable faces from Game of Thrones has paid off for Emilia Clarke. She started a high-profile romance with Seth MacFarlane in September 2012, but the two went their separate ways in March due to distance issues. Meanwhile, Emilia made her Broadway debut as Holly Golightly in Breakfast at Tiffany's in March and completed one of the most-talked-about seasons of Game of Thrones earlier this month.
Emilia Clarke ranked 12th in the Fresh Faces category.
Mindy Kaling
Funny lady Mindy Kaling trailblazed through the competition in the POPSUGAR 100 this year thanks to her star vehicle, The Mindy Project, which was renewed for a second season. Mindy was nominated for a Writers Guild Award for her new series, and the outpouring of positive reviews for the show are cementing her TV prominence. Come red carpet time, the sitcom star shined at the Emmys, as well as May's Met Gala. Another unforgettable Mindy moment was her hilarious cameo in Seth Rogen [87]'s Summer flick This Is the End.
Mindy Kaling ranked 16th in the Game Changers category.
Sarah Jessica Parker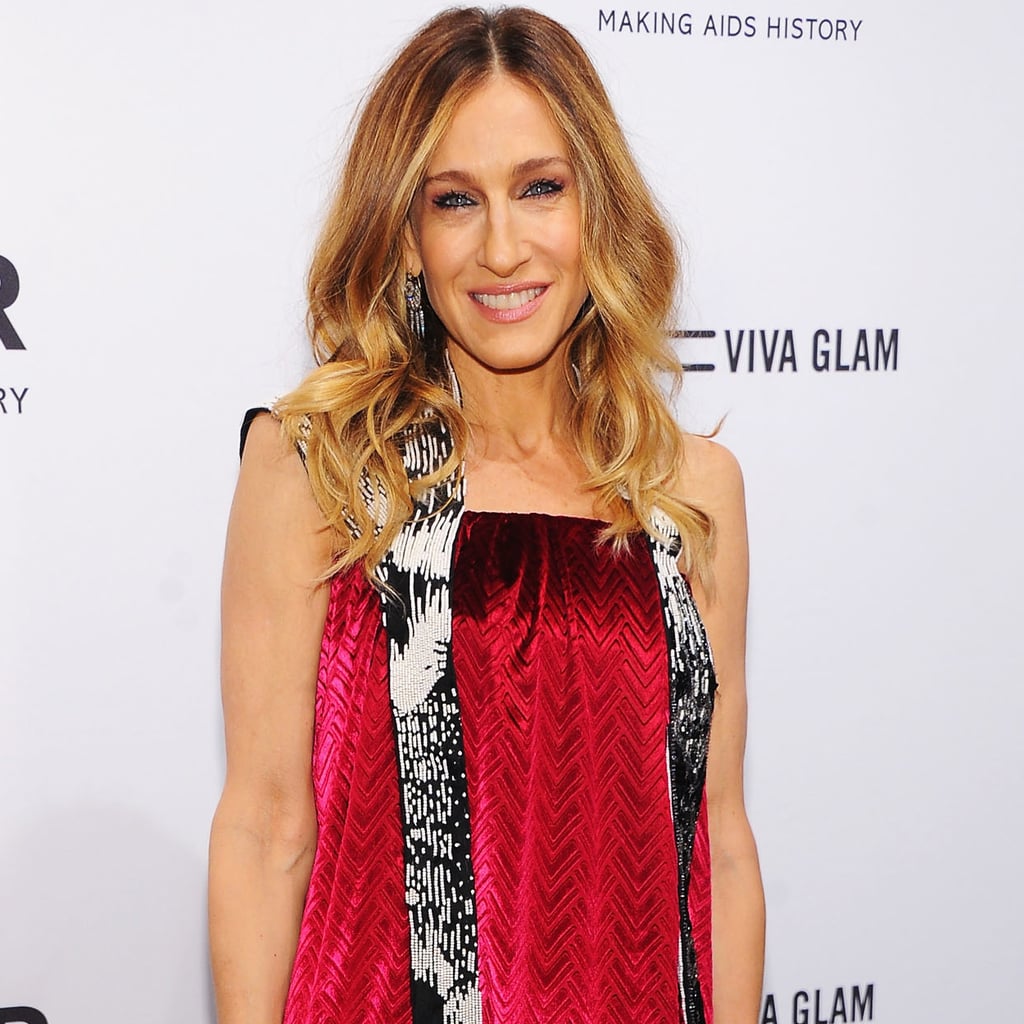 While Sarah Jessica Parker [88] has been taking a break from movies over the past 12 months, she hasn't been stepping out of the spotlight. She made headlines when she hosted a glamorous fundraiser for President Barack Obama's reelection campaign at her home in NYC last June, and she also returned to the small screen with a role on Glee. Of course, SJP's name is synonymous with fashion, so it should come as no surprise that her biggest news of her year is that she is launching her own shoe line with the CEO of Manolo Blahnik. Sarah Jessica's new line, SJP, will launch exclusively at Nordstrom in 2014.
Sarah Jessica Parker ranked 15th in the Game Changers category.
George Clooney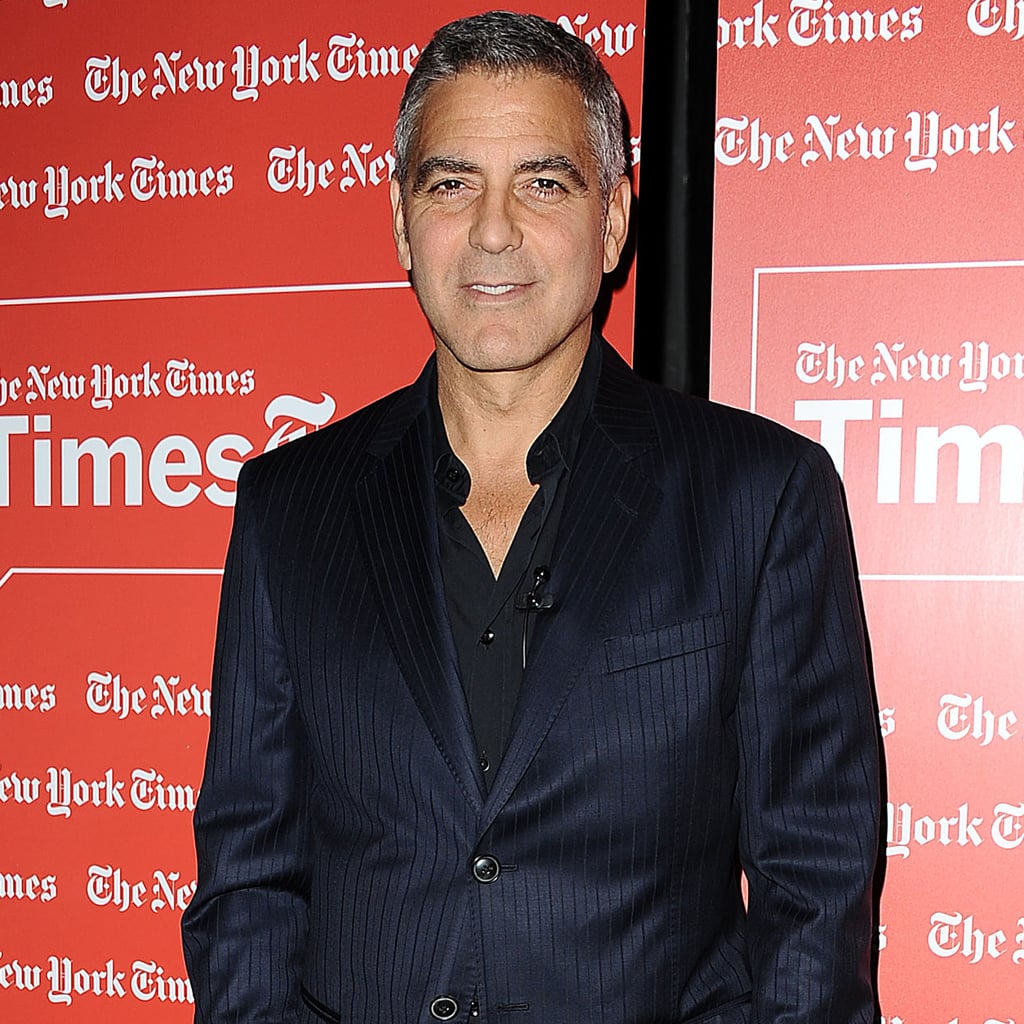 Everyone's favorite bachelor, George Clooney [89] has had another busy year. Spending much of his year abroad, George has been directing and acting in his upcoming film The Monuments Men with his good friend Matt Damon [90]. George has other films in the works, including Gravity with costar Sandra Bullock [91] and August: Osage County, starring Julia Roberts [92] and Meryl Streep [93]. The Hollywood heavyweight was present at the 2013 Golden Globes, BAFTAs, and Oscars, where he took home best picture awards for Argo alongside fellow producer and director Ben Affleck [94]. His Oscar win made history, since he is now the only person ever nominated for Oscars in six different categories.
George Clooney ranked 10th in the Classics category.
Gwyneth Paltrow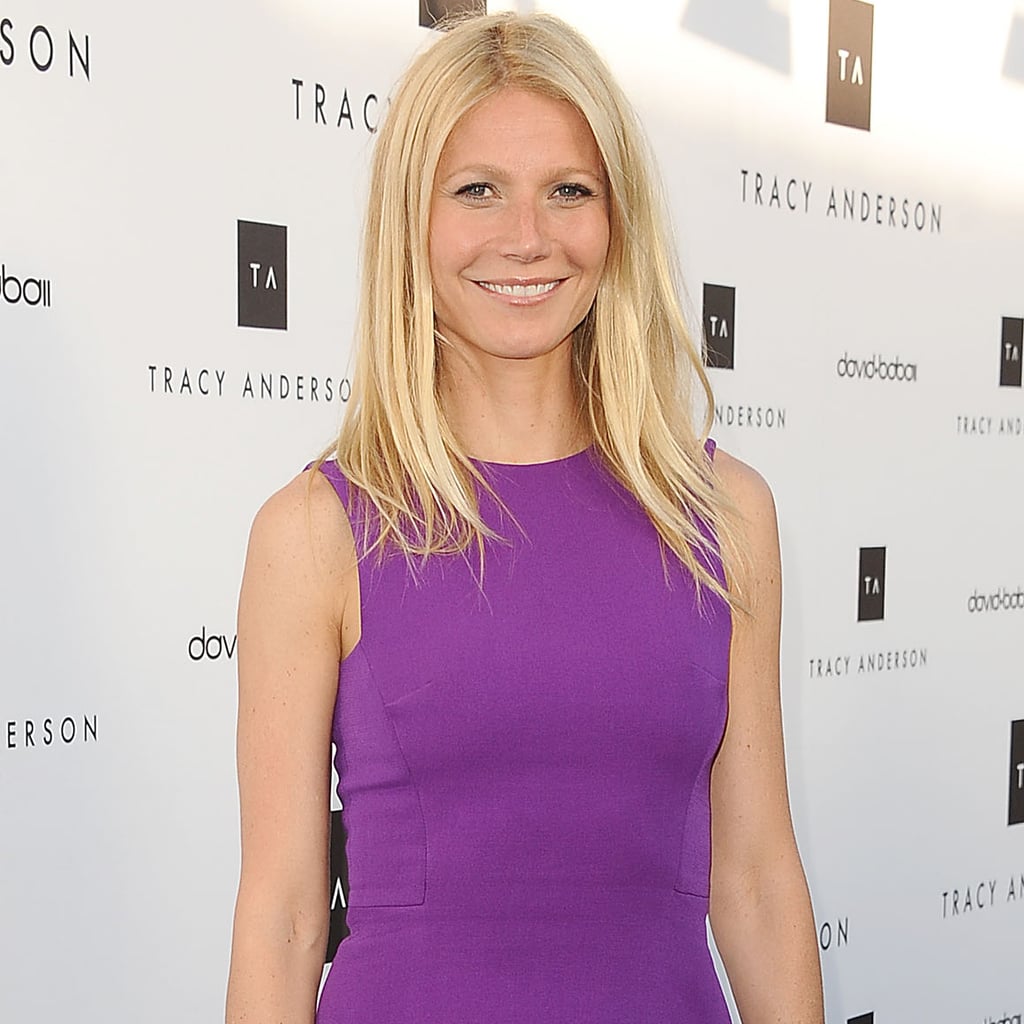 Gwyneth Paltrow [95] has had a sensational year, getting named People magazine's most beautiful woman and being a part of the mega box-office smash Iron Man 3. She has also enjoyed continued success with her lifestyle brand Goop, launching a Goop app and expanding the email newsletter's breadth of coverage. As if starring in movies and launching an app weren't enough, Gwyneth released her third cookbook, It's All Good: Delicious Easy Recipes That Will Make You Look and Feel Great.
Gwyneth Paltrow ranked 14th in the Game Changers category.
Bradley Cooper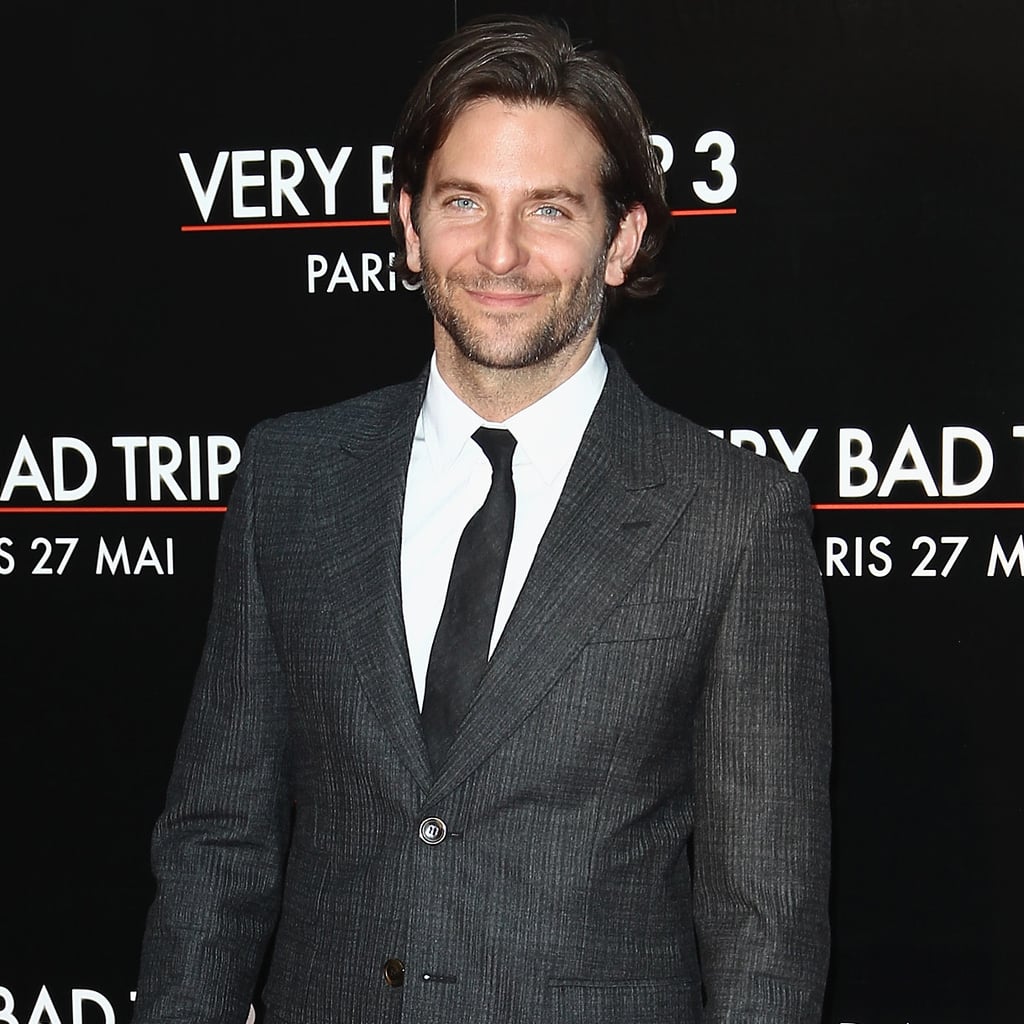 Bradley Cooper [96] stole America's hearts with his performance in Silver Linings Playbook and was nominated for a long list of awards for best actor, including his first Oscar nod. During his very busy award season, he sparked rumors that he was dating model Suki Waterhouse and all but confirmed their relationship when he brought her to Spike TV's Guys Choice Awards earlier this month. When not on the red carpet with his new lady, Bradley has been hard at work on the set of David O. Russell's latest picture, American Hustle, which also stars his Silver Linings Playbook costar Jennifer Lawrence [97]. Bradley also took off on a worldwide promotional trail for The Hangover Part III.
Bradley Cooper ranked 11th in the Phenoms category.
Victoria Beckham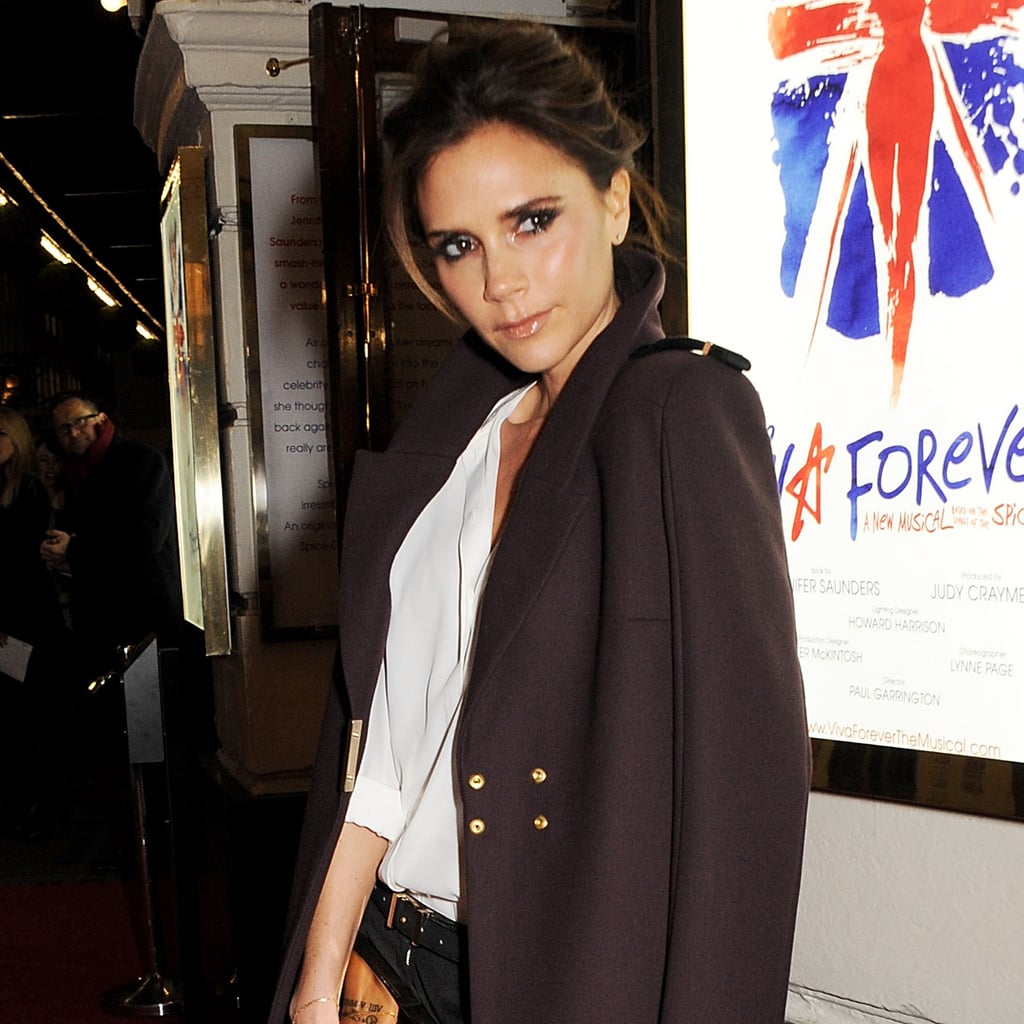 Victoria Beckham [98] made it into the top 40 on our list thanks to her eventful year. She kicked things off with a Spice Girls reunion at the 2012 Olympic Games closing ceremonies in August 2012. Despite opening Viva Forever!, the Spice Girls musical, on the West End in London, she has been focusing most of her time on the expansion of her fashion empire. She recently entered the world of ecommerce when she brought her fashion lines, Victoria Beckham and Victoria Victoria Beckham, into their own online store. Victoria also stood by her husband's side as he announced his official retirement from the world of soccer, and she was in the stands when he played his final game with Paris Saint-Germain in the City of Light in May.
Victoria Beckham ranked 13th in the Game Changers category.
Blake Lively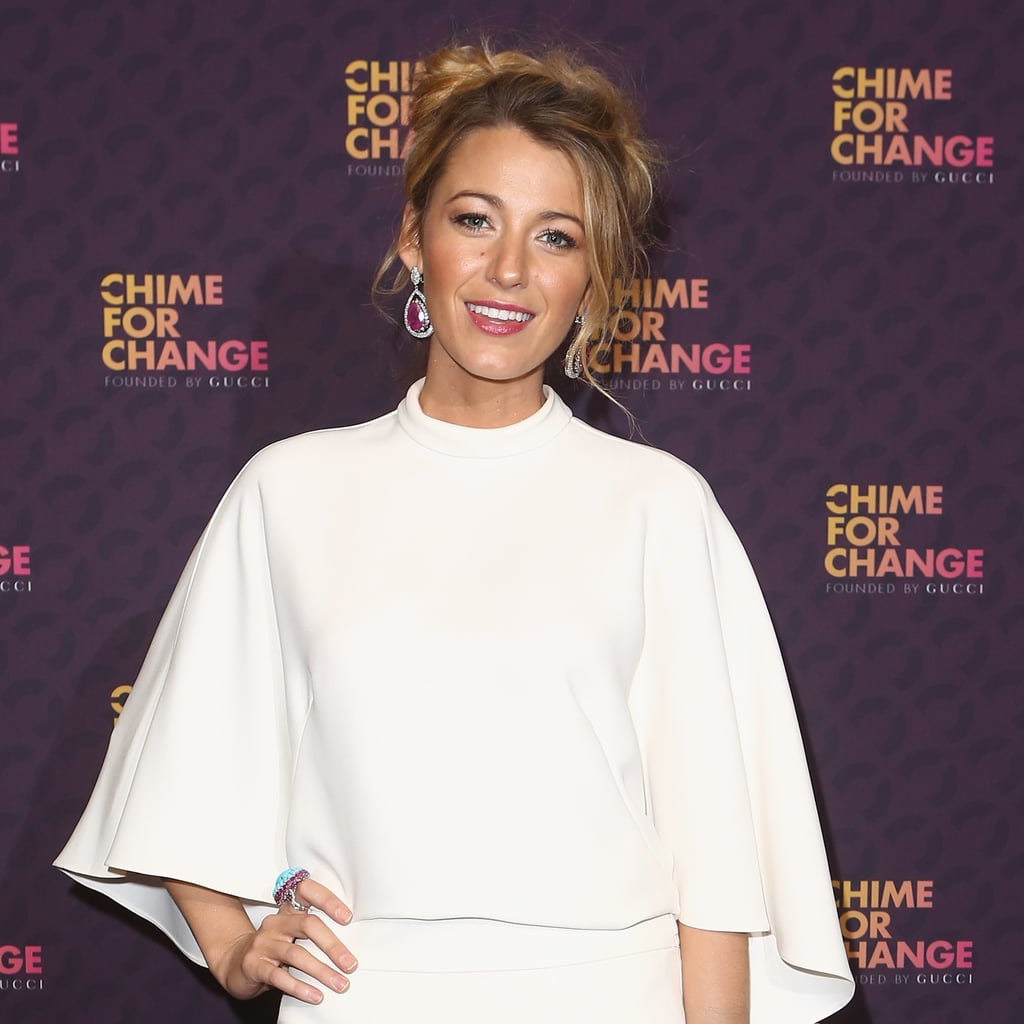 Now officially Mrs. Reynolds, Blake Lively [99] came in at No. 38 this year. She married Ryan Reynolds [100] in September 2012 in a South Carolina wedding [101], which was featured in Martha Stewart Weddings to depict the ceremony's elaborate food and decor. After wrapping her final season on Gossip Girl in December, Blake has been lying low on the acting front and focusing instead on her role as celebrity homemaker. She also showed up arm in arm with Ryan at the Chime For Change Benefit Concert in London, marking their first public appearance as a married couple.
Blake Lively ranked 11th in the Fresh Faces category.
Joseph Gordon-Levitt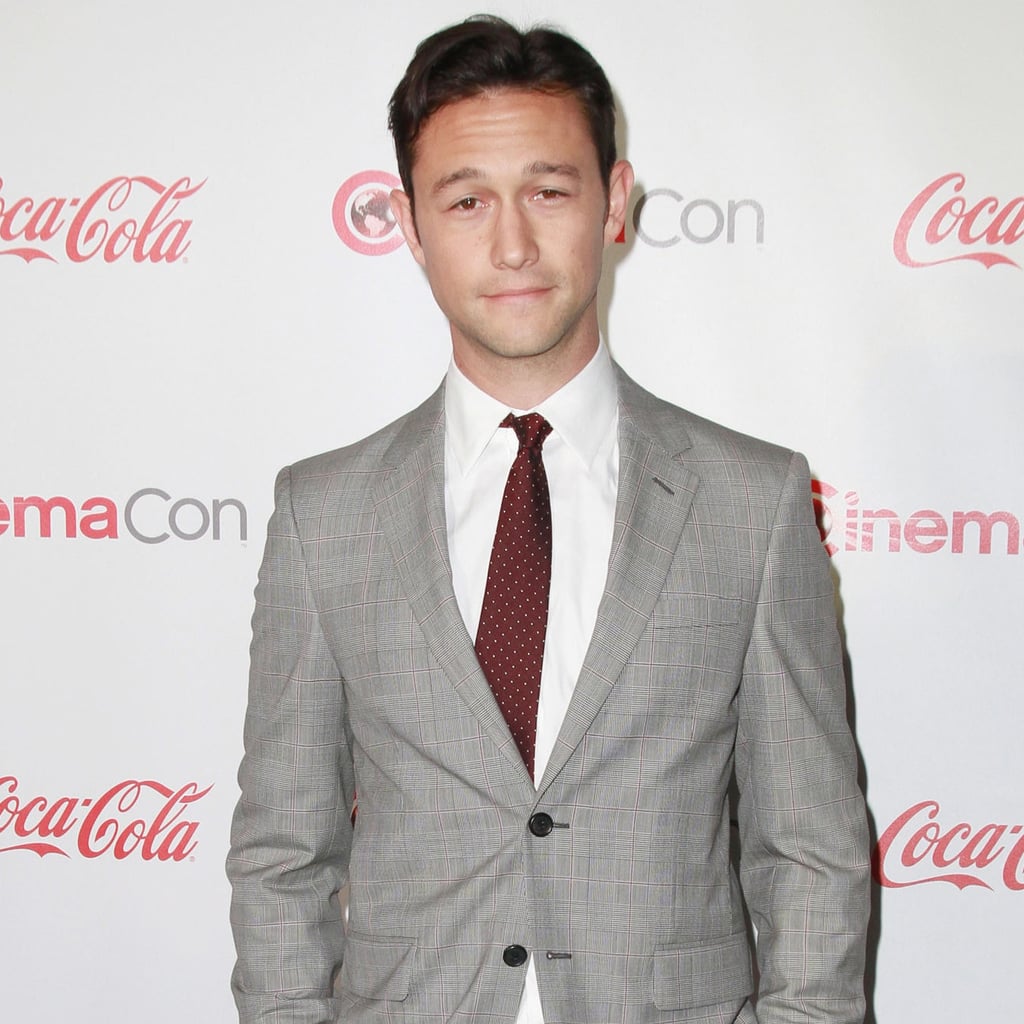 Joseph Gordon-Levitt kicked off his big year when he took on the role of Blake/Robin in The Dark Knight Rises, stirring up speculation that he may be getting his own spinoff. He also appeared in a string of big movies, including Lincoln, Looper, and Premium Rush. JGL made his directorial debut at this year's Sundance Film Festival when he screened his new project, Don Jon, costarring Scarlett Johansson [102]. However, the appearance that really got everyone talking was Joseph's surprise striptease on SNL, where he reenacted a scene from Magic Mike for his opening monologue.
Joseph Gordon-Levitt ranked 10th in the Game Changers category.
Zooey Deschanel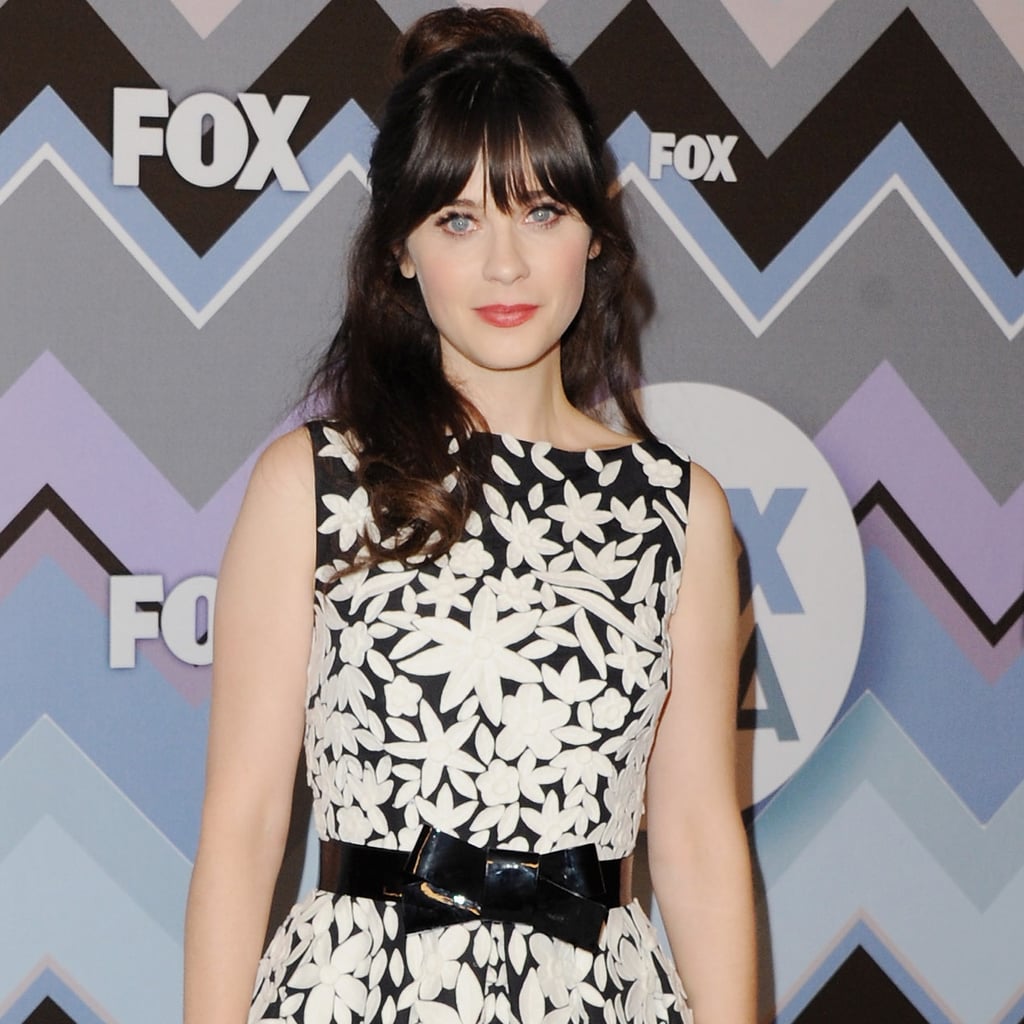 Zooey Deschanel [103] swept in just below heartthrob Adam Levine to nab her spot on the POPSUGAR 100. Zooey's New Girl scored big in its second season with a shocking episode in which Nick and Jess finally kiss, while Taylor Swift [104] popped in for a guest appearance on the finale. This year, Zooey's role as Jess landed her nominations for an Emmy, People's Choice, and Golden Globe award. Last Summer, Zooey got together with her current love, screenwriter Jamie Linden. Zooey is also busy promoting her upcoming She & Him album, for which the manicure enthusiast launched a set of cute limited-edition nail decals!
Zooey Deschanel ranked 9th in the Phenoms category.
Adam Levine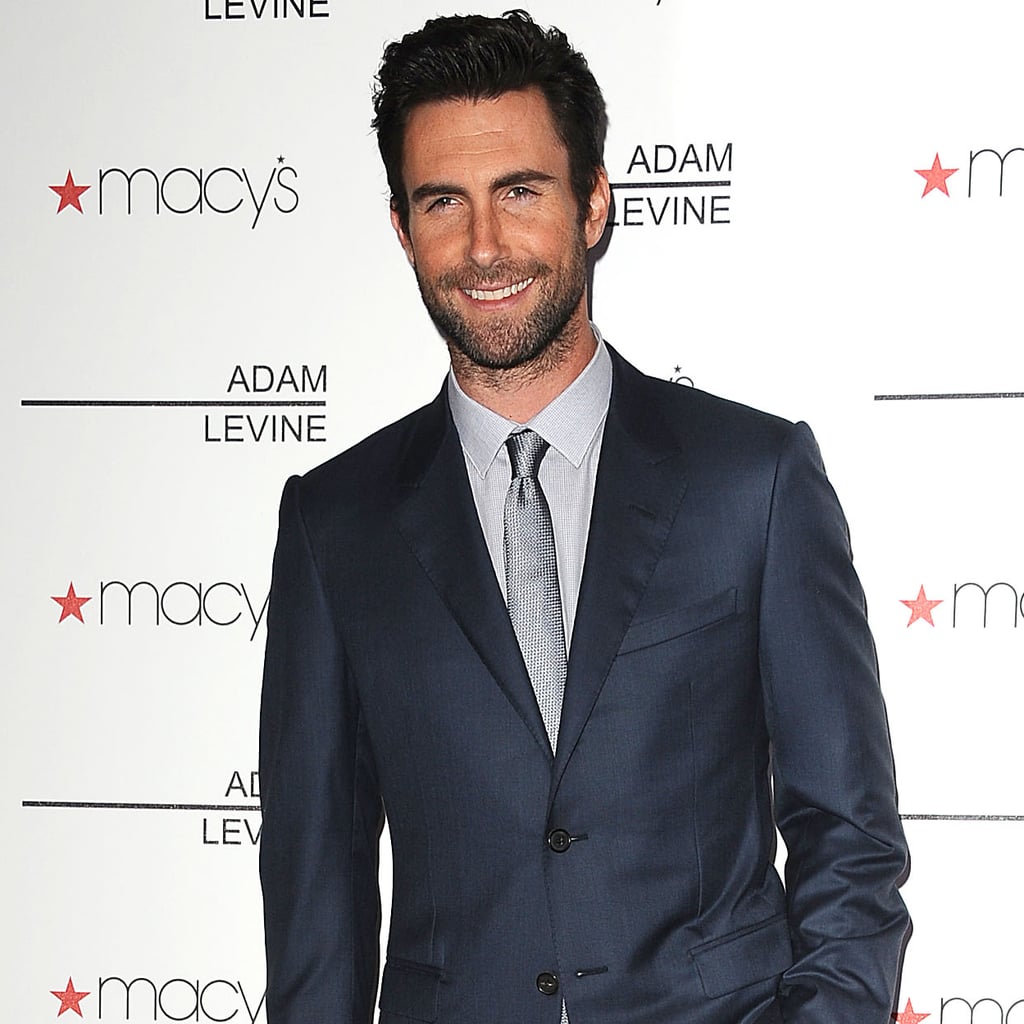 Adam Levine kicked off his big year with the release of Maroon 5's "One More Night," the band's follow-up single to the hugely successful "Payphone." He also had another successful season of The Voice with pal Blake Shelton and new judges Shakira [105] and Usher [106]. On the personal front, Adam dipped back into the Victoria's Secret model dating pool when he went public with new girlfriend Behati Prinsloo. Adam also launched his first signature scents for both men and women.
Adam Levine ranked 8th in the Phenoms category.
Channing Tatum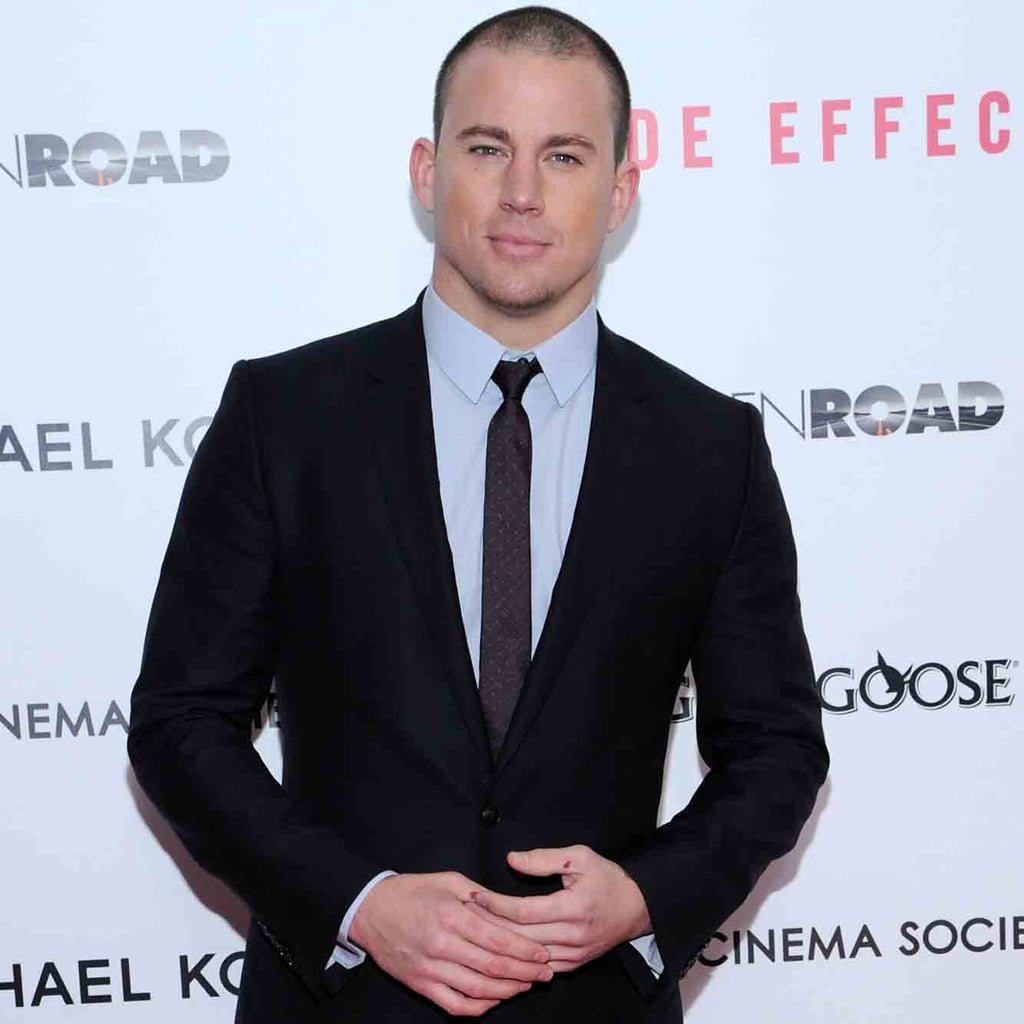 Channing Tatum [107] kicked off the last 12 months earning acclaim as a sexy stripper in Magic Mike, and the fun didn't stop there! He's had multiple movie projects since, including Side Effects, White House Down, and filming for Jupiter Ascending. Channing was named People's sexiest man alive. Channing also made his first-ever appearance as a presenter at the Oscars. In December, Channing and wife Jenna Dewan announced they were expecting their first child, and they celebrated the birth of their daughter, Everly, in May. In his free time, Channing also opened a bar called Saints & Sinners in New Orleans.
Channing Tatum ranked 7th in the Phenoms category.
David Beckham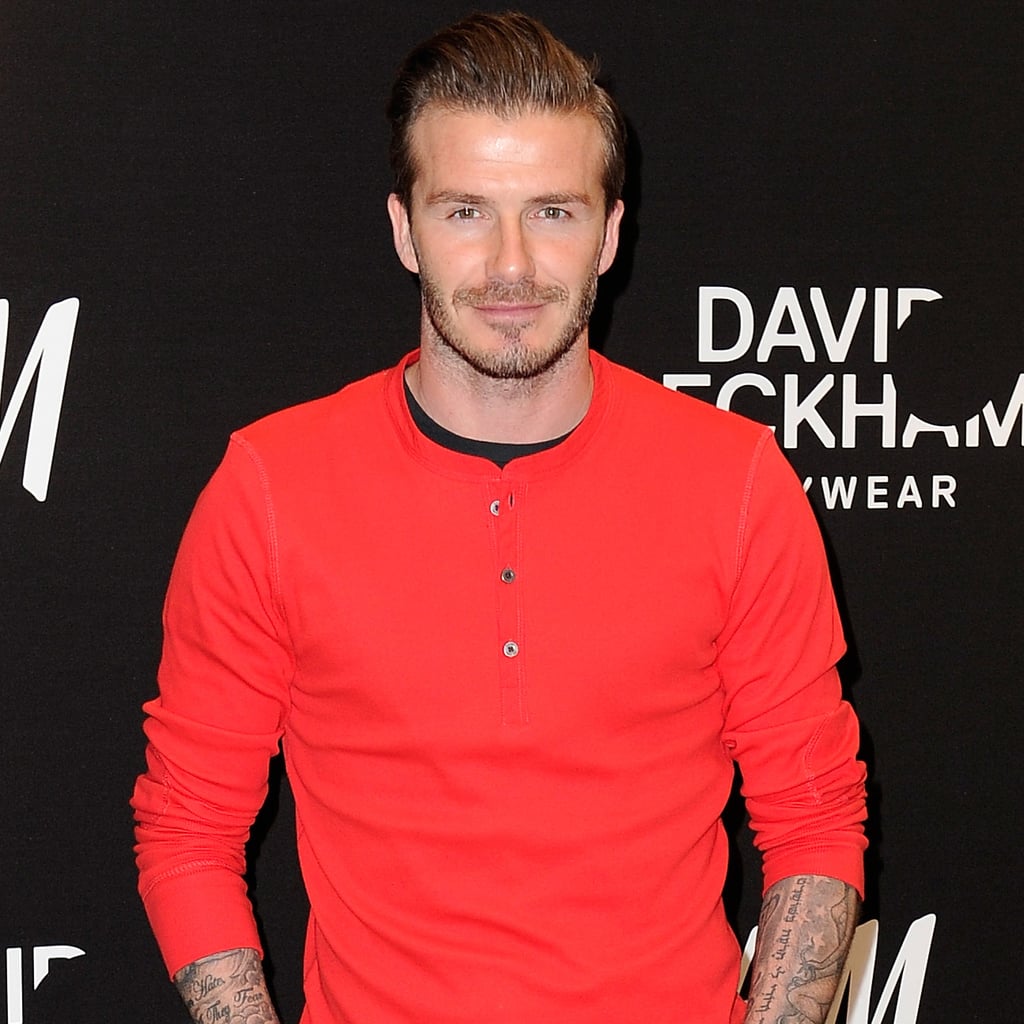 David Beckham [108]'s year brought endings and new beginnings as he officially retired from soccer and embarked on his next professional chapter. He announced his decision in May, right before playing his final home game with Paris Saint-Germain. This marked the second team David left in the space of a few months as he stepped down after the LA Galaxy's championship win in December. While David made a graceful exit from soccer, his year was anything but slow, as he launched another line of his successful H&M underwear and remained a doting dad to his four adorable kids.
David Beckham ranked 12th in the Game Changers category.
Adele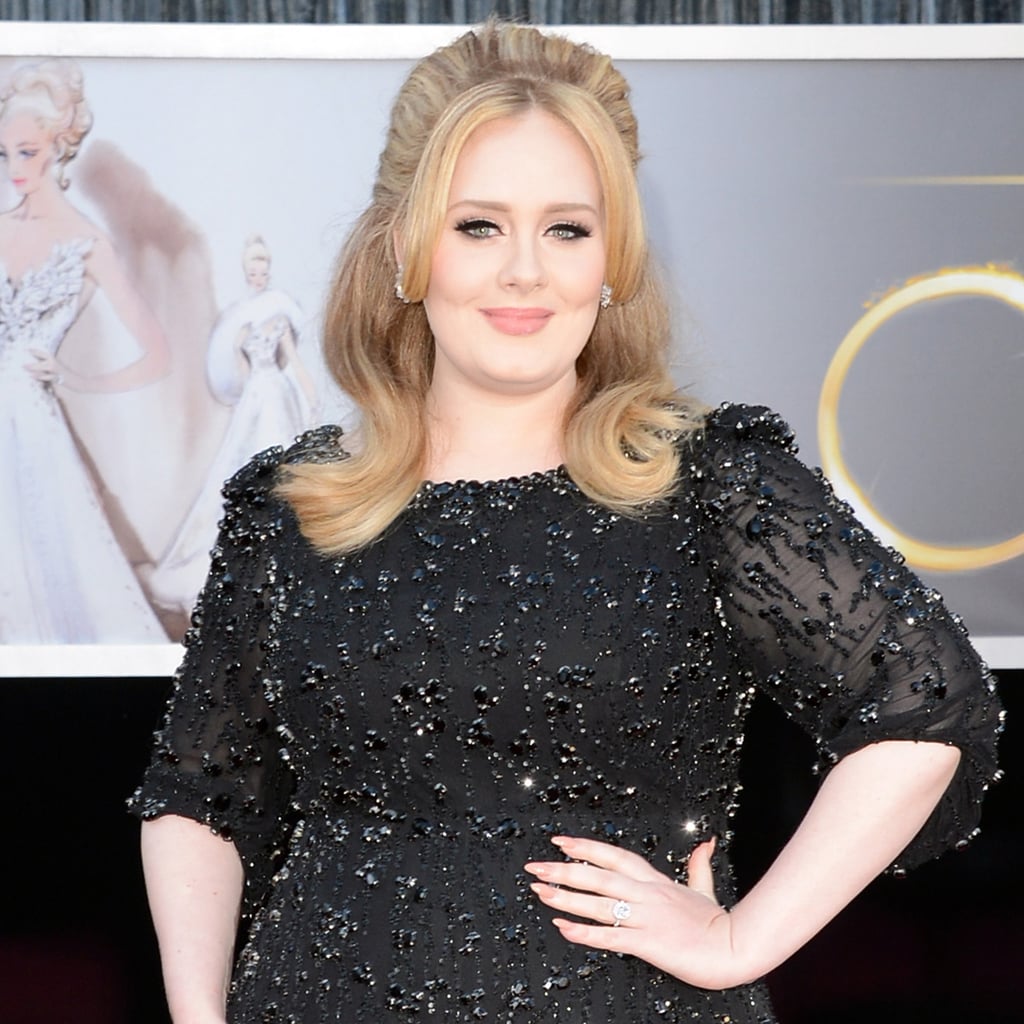 Adele graced not just our list this year, but also all of Hollywood's biggest award shows. She performed "Skyfall" at the 2013 Oscars and won an Academy Award for the track, going on to joke that she is on her way to the coveted EGOT status. The English singer was on hand to win the Golden Globe for "Skyfall" as well, and at the Grammys her live performance of "Set Fire to the Rain" won her best pop solo performance. Above all her professional achievements, Adele also welcomed a baby boy in October 2012 with Simon Konecki.
Adele ranked 11th in the Game Changers category.
Melissa McCarthy
Melissa McCarthy's star just keeps on rising, and her big year just goes to show that the funny actress is here to stay. She landed roles in This Is 40 and The Hangover Part III and proved her box office power with her hit movie Identity Thief. Melissa also earned success on the small screen after she landed an Emmy nomination for best actress in a comedy for her role on Mike & Molly. She also presented at the 2013 Oscars and will appear alongside Sandra Bullock [109] in this Summer's The Heat.
Melissa McCarthy ranked 6th in the Phenoms category.
Amy Poehler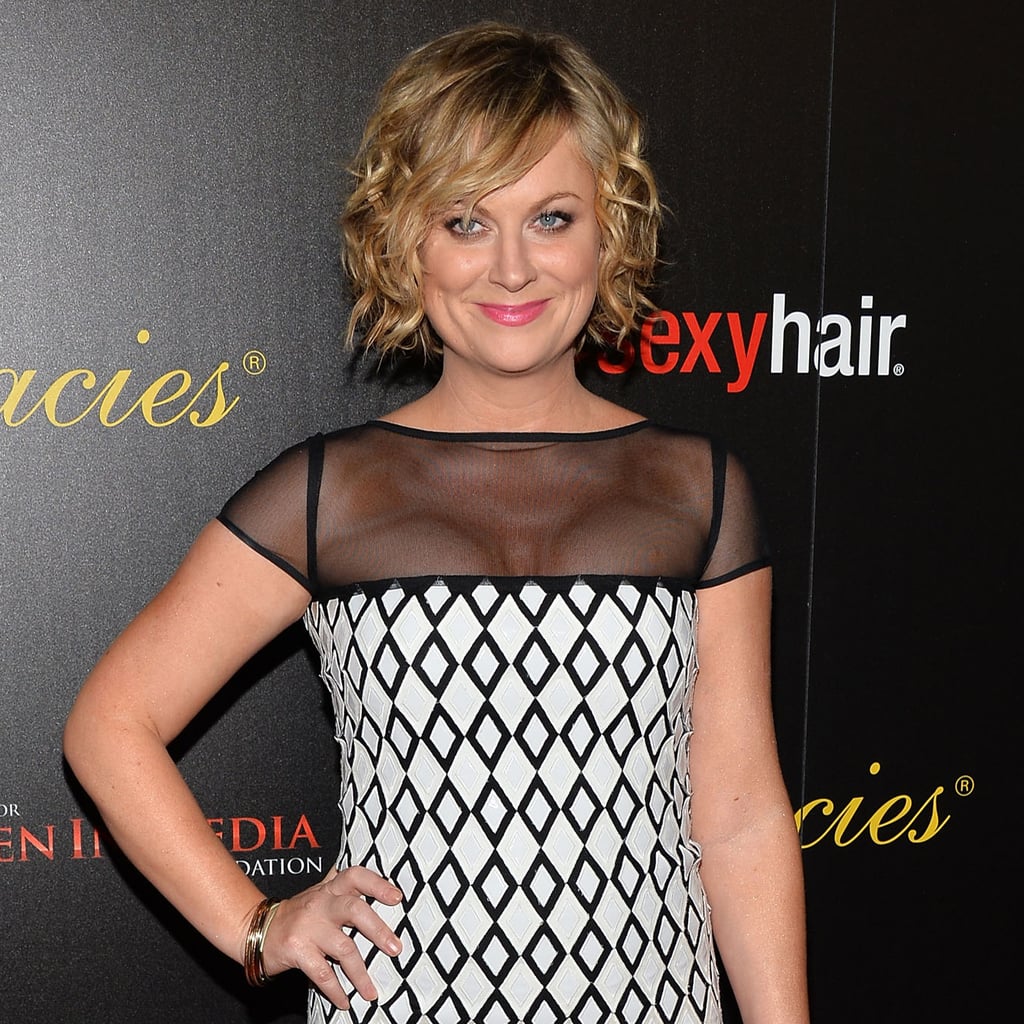 Holding the 30th spot on the POPSUGAR 100, Amy Poehler [110] had an outstanding year. Amy earned many nominations for her role on Parks and Recreation, including two Emmys, a Golden Globe, a SAG, and a Writers Guild of America Award. Amy earned rave reviews for cohosting the Golden Globe Awards with Tina Fey [111]. She continued work on Parks and Recreation and her web series, Smart Girls at the Party, and she filmed a cameo in Anchorman 2.
Amy closed one chapter when she and husband Will Arnett [112] announced their separation in September 2012. She has been dating comedian and Parks and Recreation guest star Nick Kroll since Spring.
Amy Poehler ranked 10th in the Gamer Changers category.
Oprah Winfrey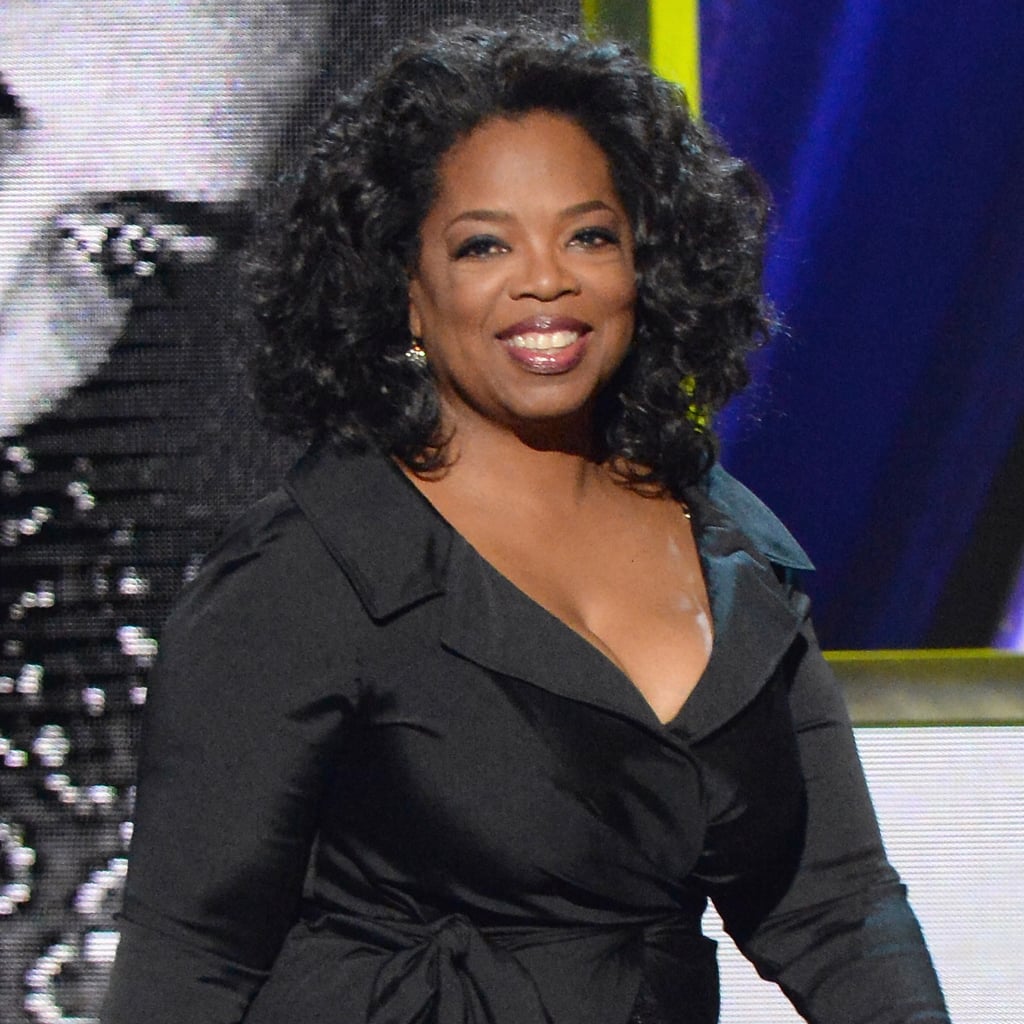 Oprah Winfrey [113]'s big year has been all about her work. She has landed several high-profile and highly coveted interviews on her Orpah's Next Chapter series over the past year, including a one-on-one with Lance Armstrong [114] in January where he talked about his fall from grace for using performance-enhancing drugs while racing. Oprah also got an exclusive chat with Beyoncé Knowles [115] ahead of the release of Beyoncé's HBO film, Life Is But a Dream. Oprah will return to the big screen this August when she stars alongside Forest Whitaker [116] in The Butler.
Oprah Winfrey ranked 9th in the Game Changers category.
Taylor Swift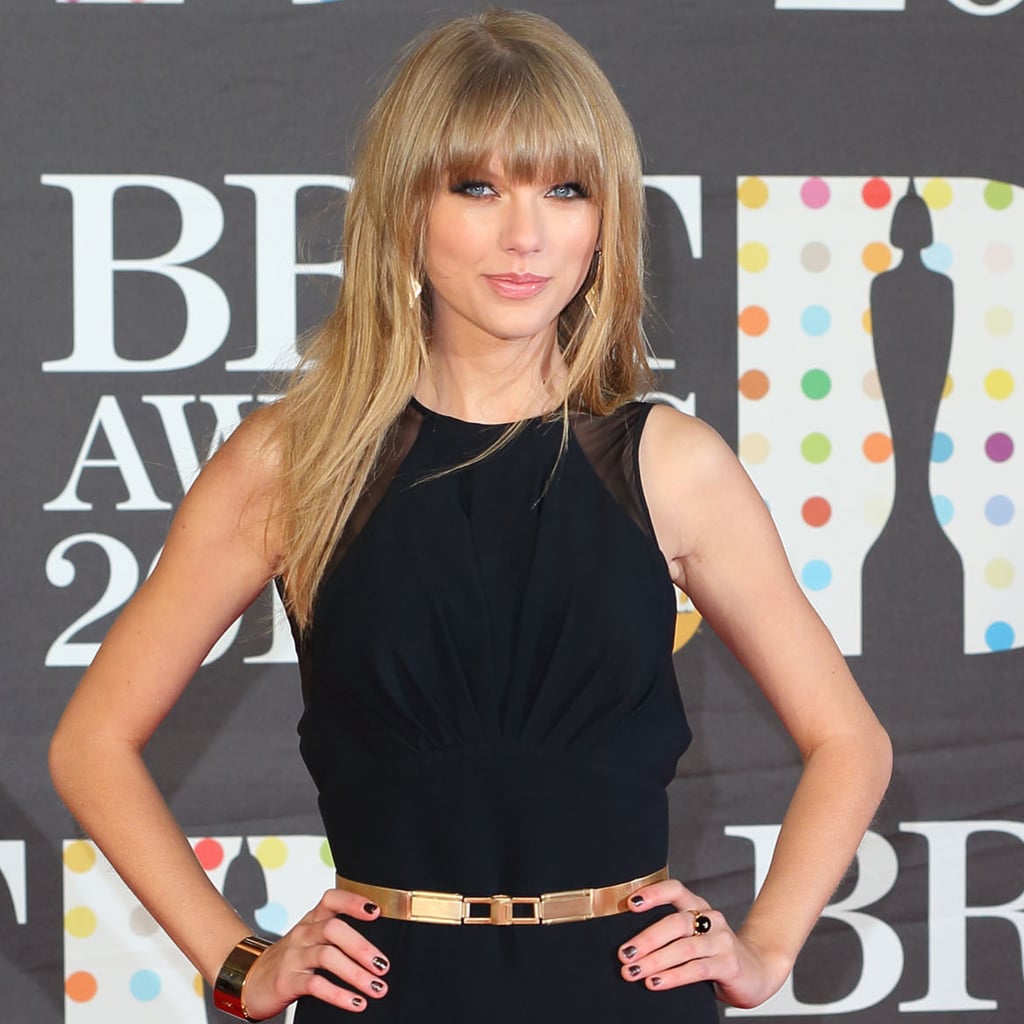 Taylor Swift [117] reached new career heights with the release of her fourth album, Red. "We Are Never Ever Getting Back Together" became Taylor's first No. 1 single on the Billboard Hot 100 and was nominated for record of the year at the Grammys. Red made Taylor the first female artist to have two million-selling album opening weeks. She is currently in the middle of her Red Tour. Amid her Red fever, Taylor lined up endorsements including Target and Diet Coke and partnered with Keds. She also launched a new perfume, Taylor. Taylor had brief romances with Conor Kennedy and Harry Styles but is currently single.
Taylor Swift ranked 10th in the Fresh Faces category.
Mila Kunis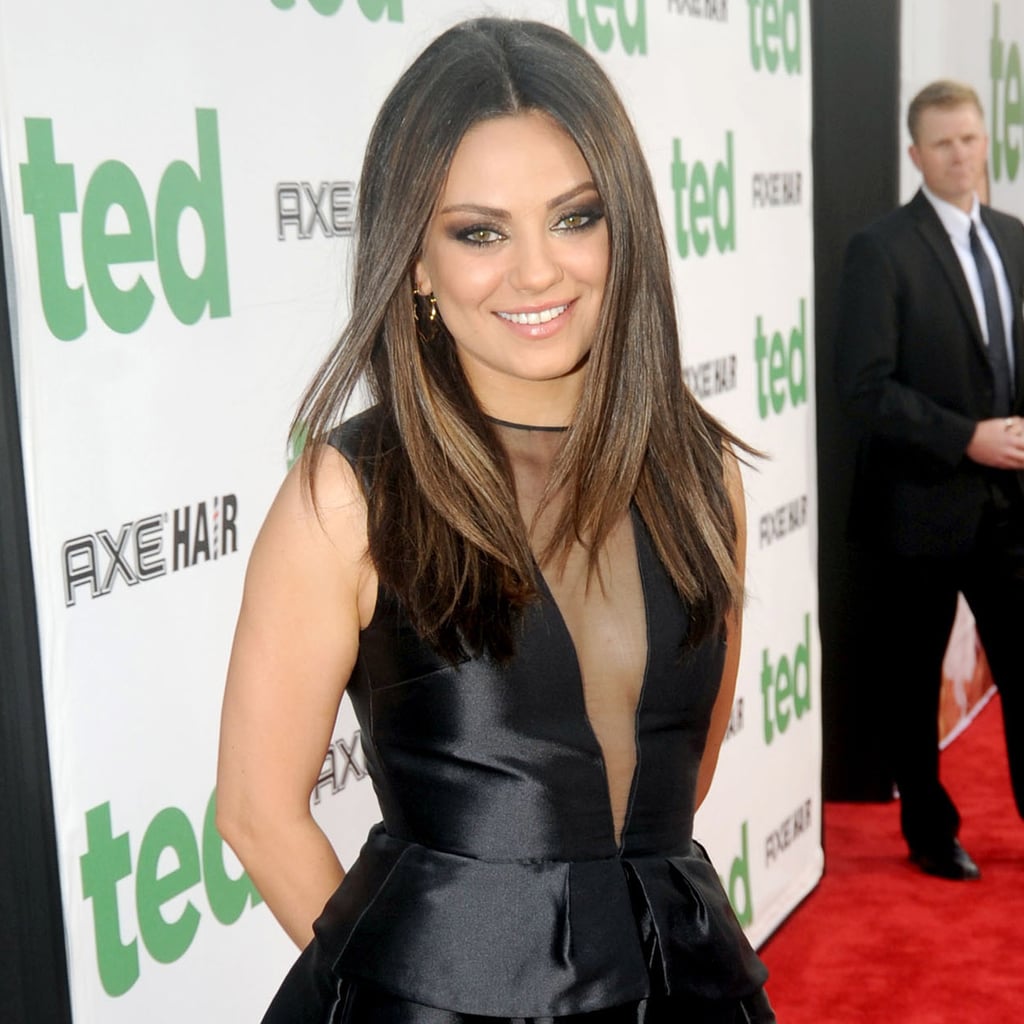 Mila Kunis [118] started off her big year with a bang when she starred in Ted alongside Mark Wahlberg [119] and Seth MacFarlane. She showed off a completely different side of her acting range when she played a new version of the Wicked Witch of the West in Oz the Great and Powerful opposite James Franco [120] and Michelle Williams [121]. Mila's personal life has been just as successful as her professional life, having gone public with boyfriend Ashton Kutcher [122] last year. Mila also took a turn as the face of Miss Dior and was named Esquire magazine's sexiest woman of the year for 2013.
Mila Kunis ranked 9th in the Fresh Faces category.
Jennifer Garner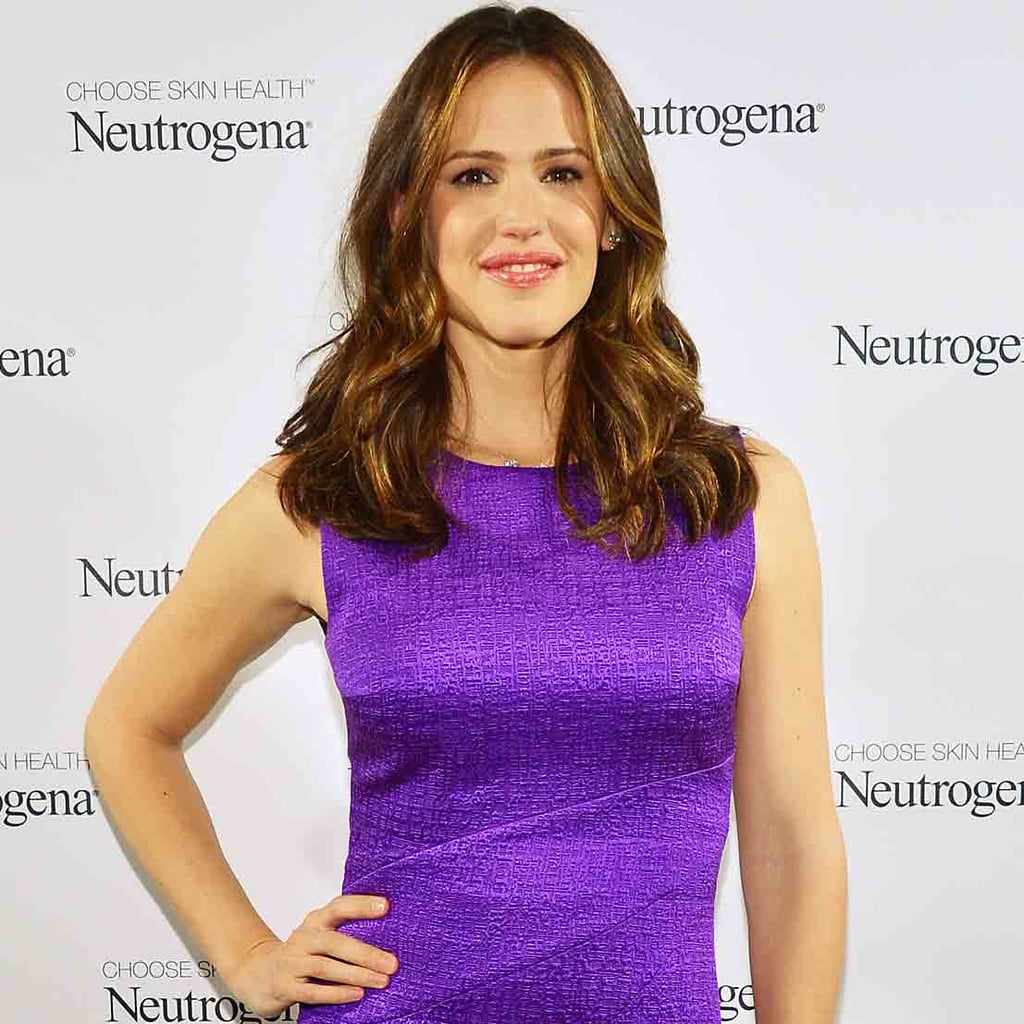 Jennifer Garner [123] spent her year juggling red carpets, charity projects, family time, and work. She was by husband Ben Affleck [124]'s side through award season. Ben gushed about Jennifer and their children during his Argo acceptance speeches, though she did also pop up on SNL to clear the air about Ben calling their marriage "work" at the Oscars. After a year of supporting Ben and their three kids, Jennifer is currently filming Draft Day with Kevin Costner [125] and has signed on for two other gigs — the film adaptation of Alexander and the Terrible, Horrible, No Good, Very Bad Day and Imagine.
Jennifer Garner ranked 9th in the Classics category.
Harry Styles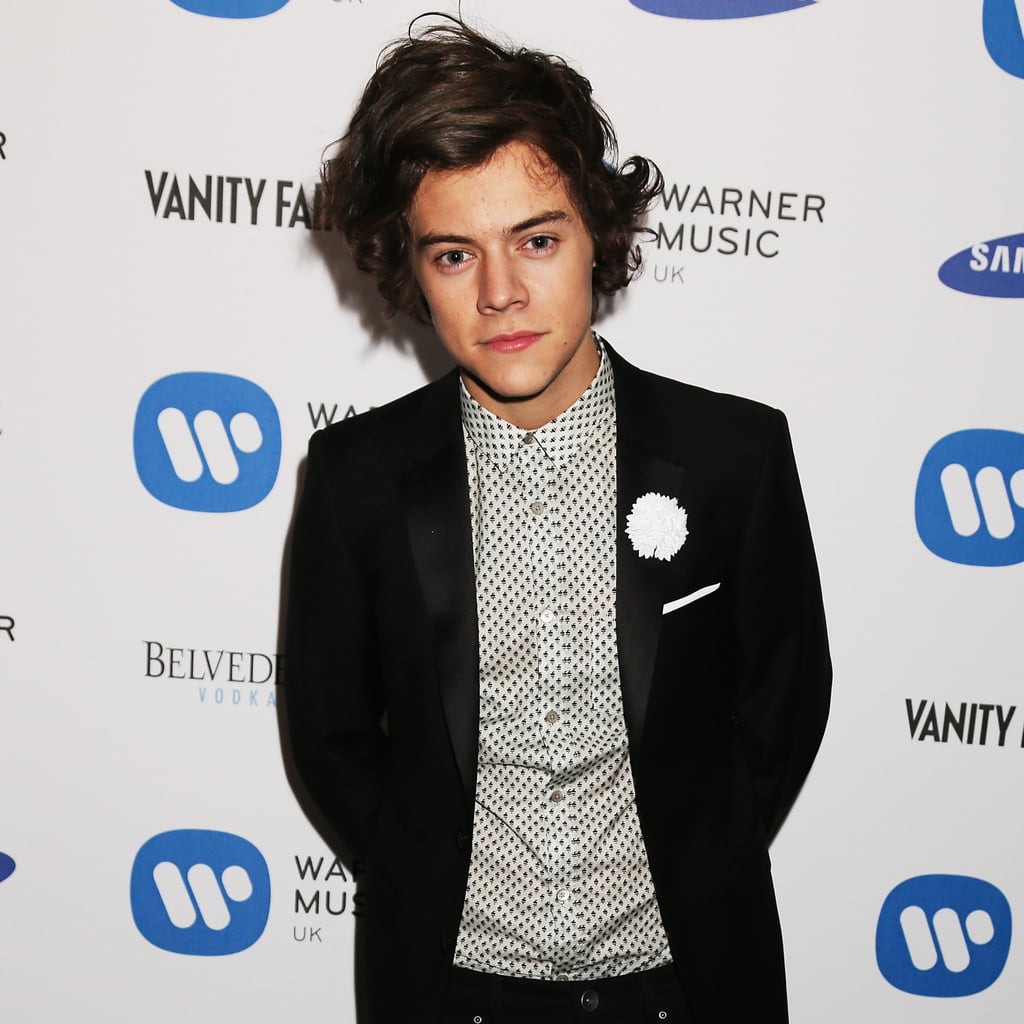 Making his POPSUGAR 100 debut is One Direction heartthrob Harry Styles. He has been enjoying continued success with his band as they travel around the globe on their Take Me Home tour, and he momentarily scored a famous girlfriend, Taylor Swift [126], in the process. Postsplit, Harry headed back to the recording studio to record a new album that is slated to be released later this year. Even though he is a rising pop star, Harry still found time to serve as the best man at his mother's wedding [127] this Spring.
Harry Styles ranked 8th in the Fresh Faces category.
Emma Stone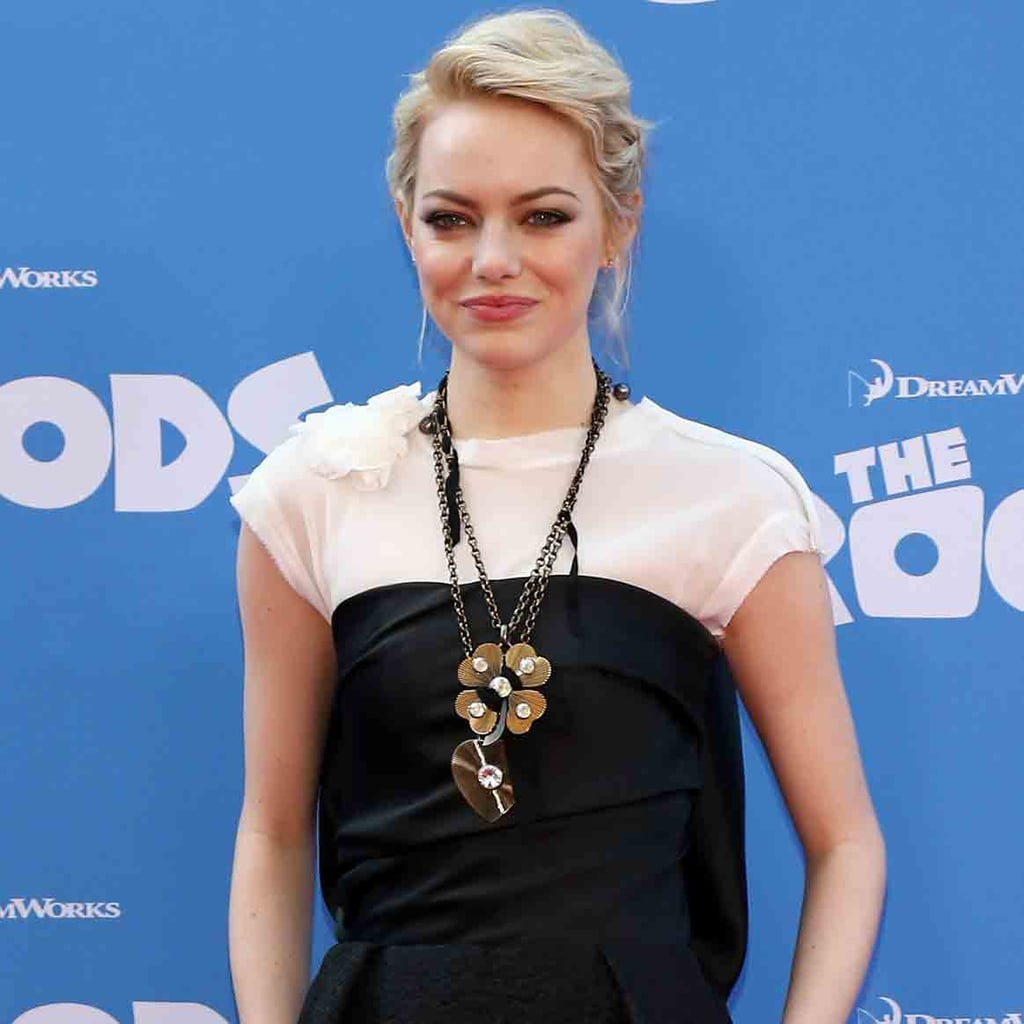 Emma Stone [128] is leaps and bounds ahead of her high-flying boyfriend, Andrew Garfield, in the POPSUGAR 100. Still, love and work were at the center of Emma's world this year. She and Andrew have been in NYC for The Amazing Spider-Man 2 after she finished up on Birdman. Emma also spent time with Ryan Reynolds [129] to promote The Croods, was alongside Ryan Gosling [130] premiering Gangster Squad, and teamed up with Olivia Wilde [131] to host Revlon's annual EIF Run/Walk For Women in NYC. If that wasn't enough, Emma also signed on for Woody Allen [132]'s latest comedy.
Emma Stone ranked 7th in the Fresh Faces category.
Justin Timberlake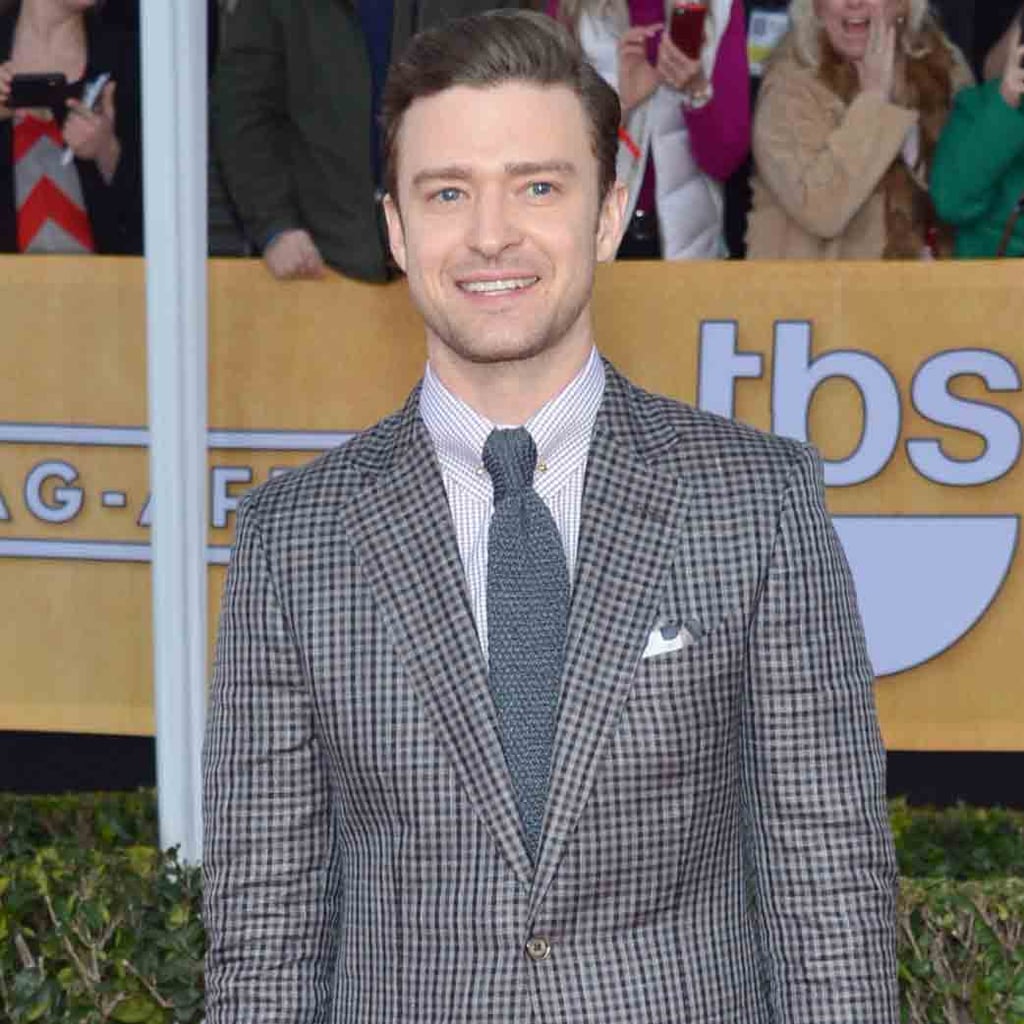 Justin Timberlake [133] landed among the top 25 and with good reason. His first album in years, The 20/20 Experience, made its debut at No. 1 on the charts. Justin will be taking his hits on the road during his Legends of the Summer Tour with Jay-Z, and the jams will keep coming later this year since he announced plans to release another album.
Justin also made his mark on the big and small screens, hosting Saturday Night Live for the fifth time, starring in Trouble With the Curve, and debuting Inside Llewyn Davis at the Cannes Film Festival — and he did it all while still in his first year of marriage to Jessica Biel [134], after they tied the knot in Italy in October.
Justin Timberlake ranked 5th in the Phenoms category.
Brad Pitt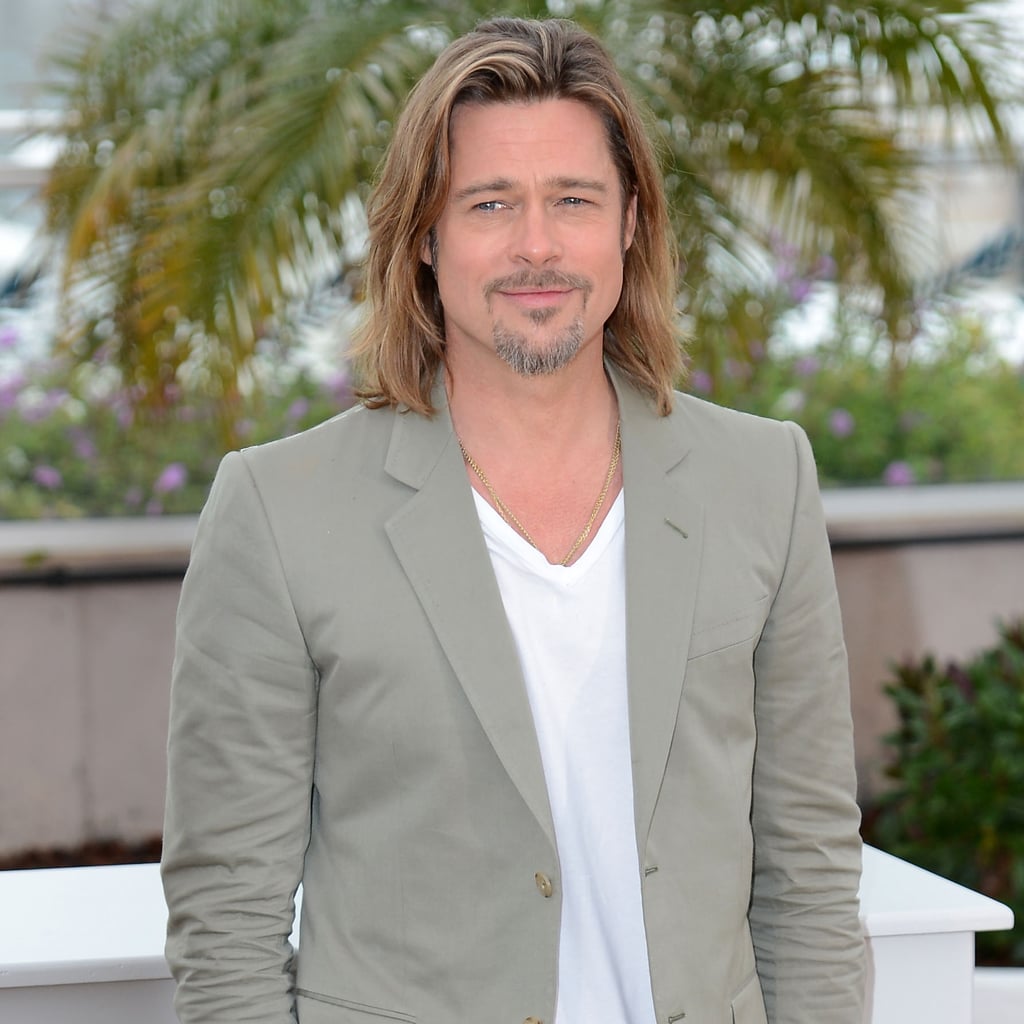 In 12 months, Brad Pitt [135] debuted his film Killing Them Softly just before the New Year, launched a wine line called Miraval with partner Angelina Jolie [136], hit the stage to present at the MTV Movie Awards, and promoted his latest film, World War Z, across the globe. Brad tackled all his work and events while also standing by Angelina's side as she underwent a double mastectomy in February. Brad opened up about his fiancée's health scare and said that it was "an emotional and beautifully inspiring few months."
Brad Pitt ranked 8th in the Classics category.
Tina Fey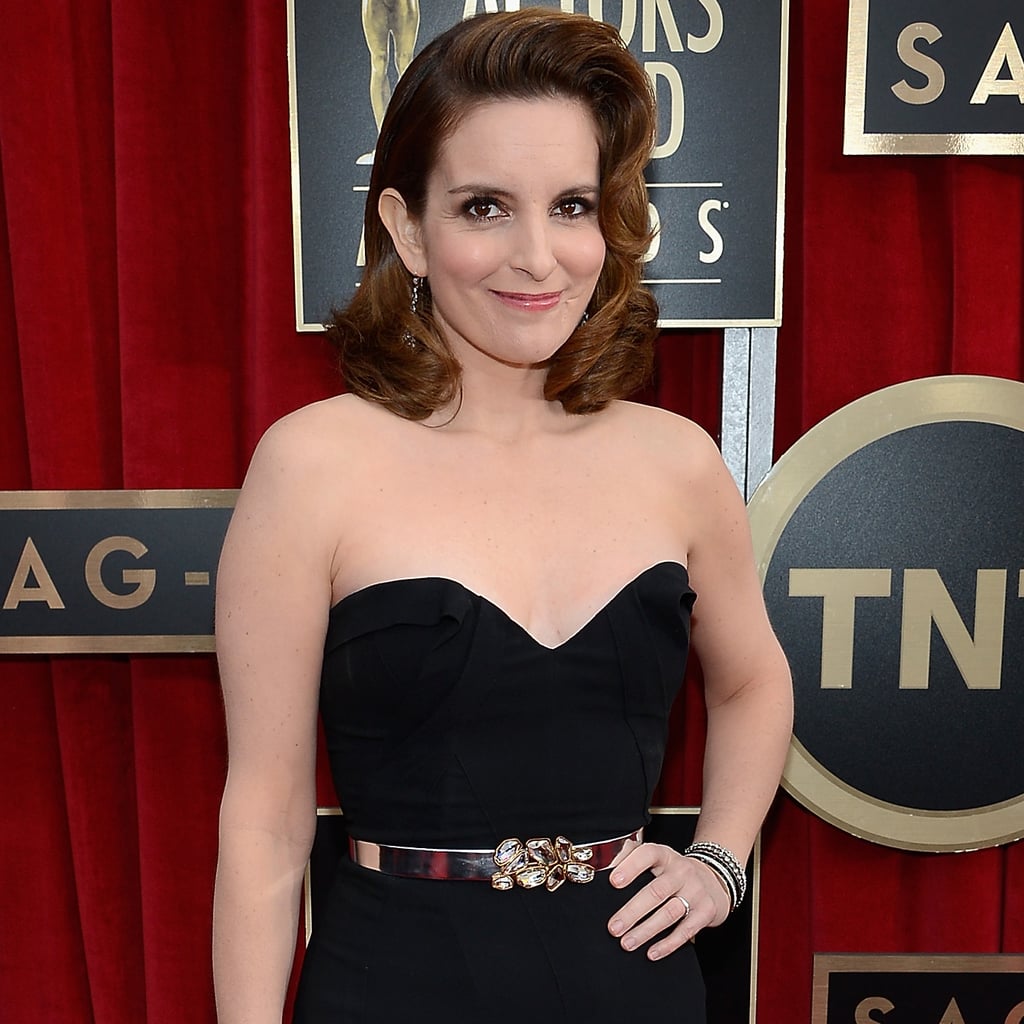 Tina Fey [137]'s big year has been marked with major career successes and professional changes. She won critical acclaim when she cohosted the 2013 Golden Globes with friend Amy Poehler [138] earlier this year. Tina also wrapped up her final season of 30 Rock and walked away with a SAG for outstanding female actor in a comedy series in the process. She found success on the big screen as well with Admission, costarring Paul Rudd [139], and she signed on for an upcoming role in the Muppets sequel.
Tina Fey ranked 8th in the Game Changers category.
Hugh Jackman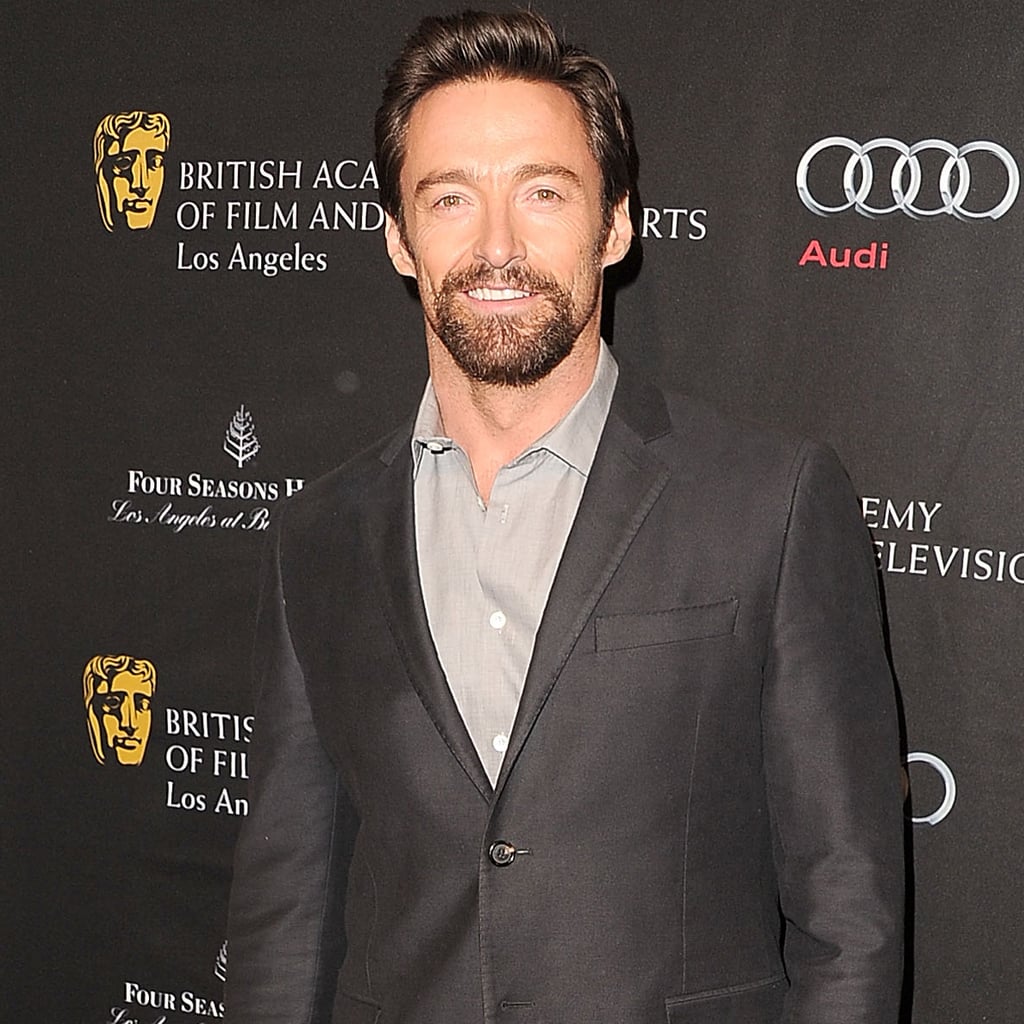 Hugh Jackman [140]'s placement on this year's POPSUGAR 100 was well deserved; it was hard to forget Hugh's vocals as he led the cast in Les Misérables. During this year's Golden Globes, he took home the award for best actor in a musical or comedy, and was nominated for tons of other accolades, including an Oscar. The actor will reprise his role as Wolverine in both X-Men: Days of Future Past and The Wolverine, which is due later this Summer.
Hugh Jackman ranked 7th in the Classics category.
Sandra Bullock
Sandra Bullock [141] cracked the top 20 on our list even though she hasn't released any films in the past 12 months. Of course, just because she wasn't releasing movies doesn't mean that Sandra wasn't busy, as she has been working on her upcoming comedy with Melissa McCarthy, The Heat, and her new project with George Clooney [142], Gravity, both of which are due out later this year.
Sandra Bullock ranked 6th in the Classics category.
Nina Dobrev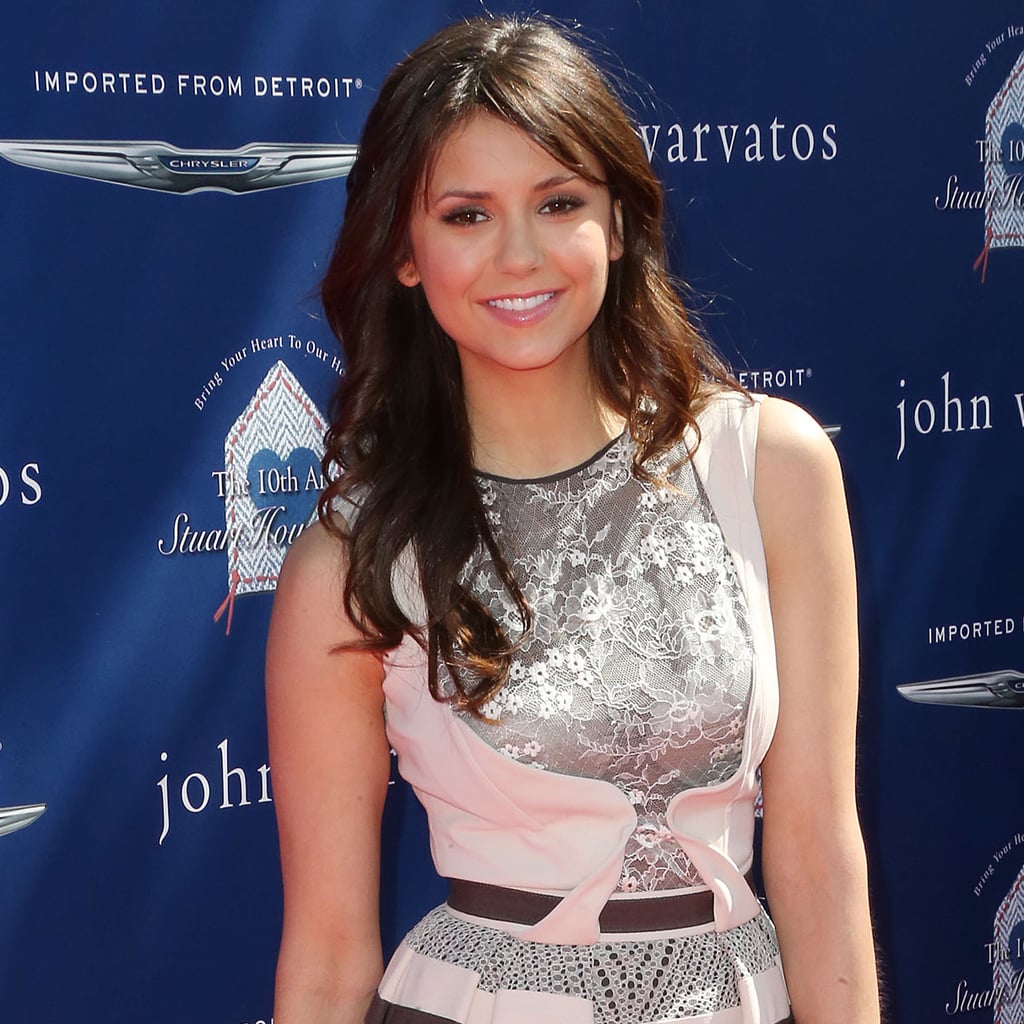 Nina Dobrev [143] had another big year on and off screen. She looked gorgeous at A-list events all year, ranging from the SAG and Spirit Awards to her punk-chic look at the 2013 Met Gala. Nina had a role in the hit The Perks of Being a Wallflower in addition to another big season on The Vampire Diaries. Though her onscreen romance with Ian Somerhalder [144] heated up, in real life the couple split amicably after three years. With The Vampire Diaries on hiatus, Nina has been working on a new film called Let's Be Cops with fellow TV stars Jake Johnson and Damon Wayans Jr.
Nina Dobrev ranked 6th in the Fresh Faces category.
Emma Watson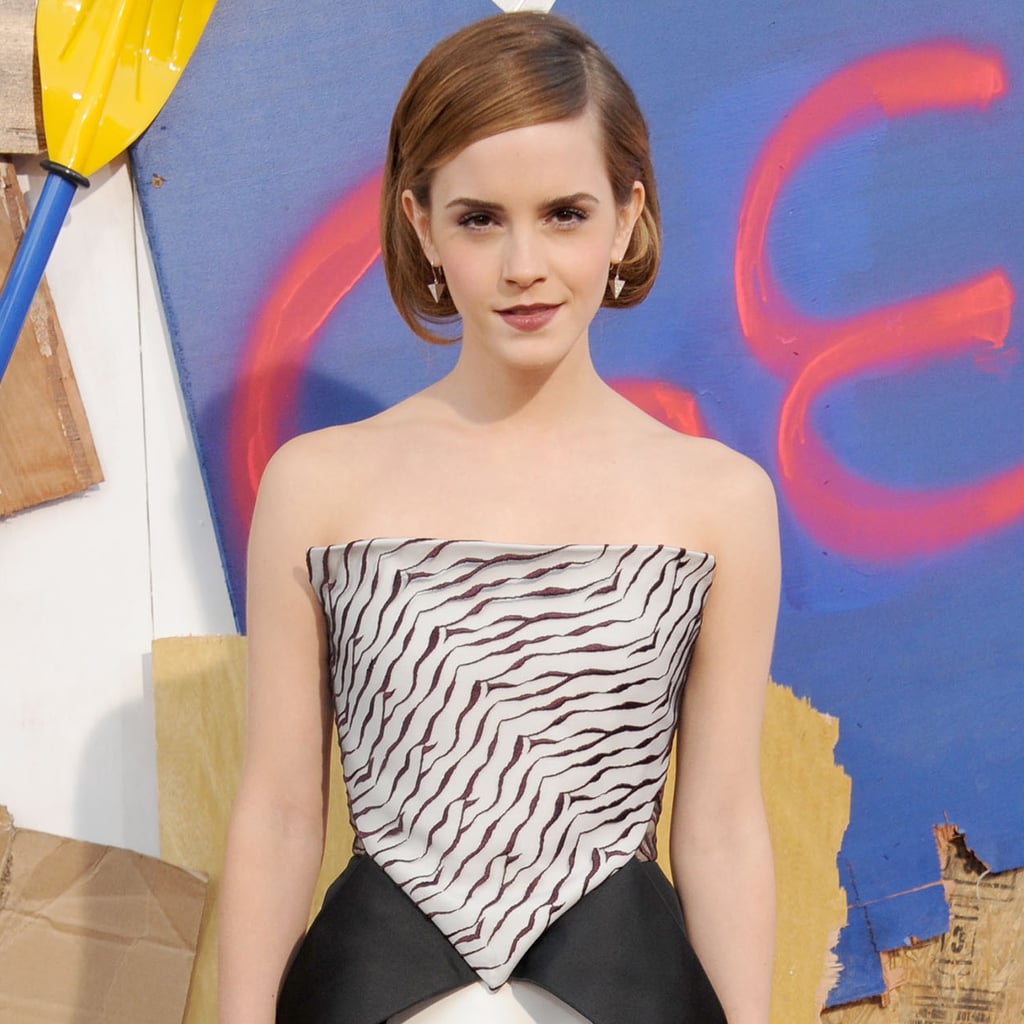 Emma Watson [145] kicked off her successful year with a starring role in The Perks of Being a Wallflower, the film adaptation of the cult favorite novel. She returned to the big screen this month with The Bling Ring, Sofia Coppola's fifth film, based on the real-life band of teen Hollywood robbers. On the awards front, Emma scooped up MTV's first Trailblazer Award at the MTV Movie Awards, as well as a People's Choice Award for favorite drama movie actress for The Perks of Being a Wallflower.
Emma Watson ranked 5th in the Fresh Faces category.
Beyoncé Knowles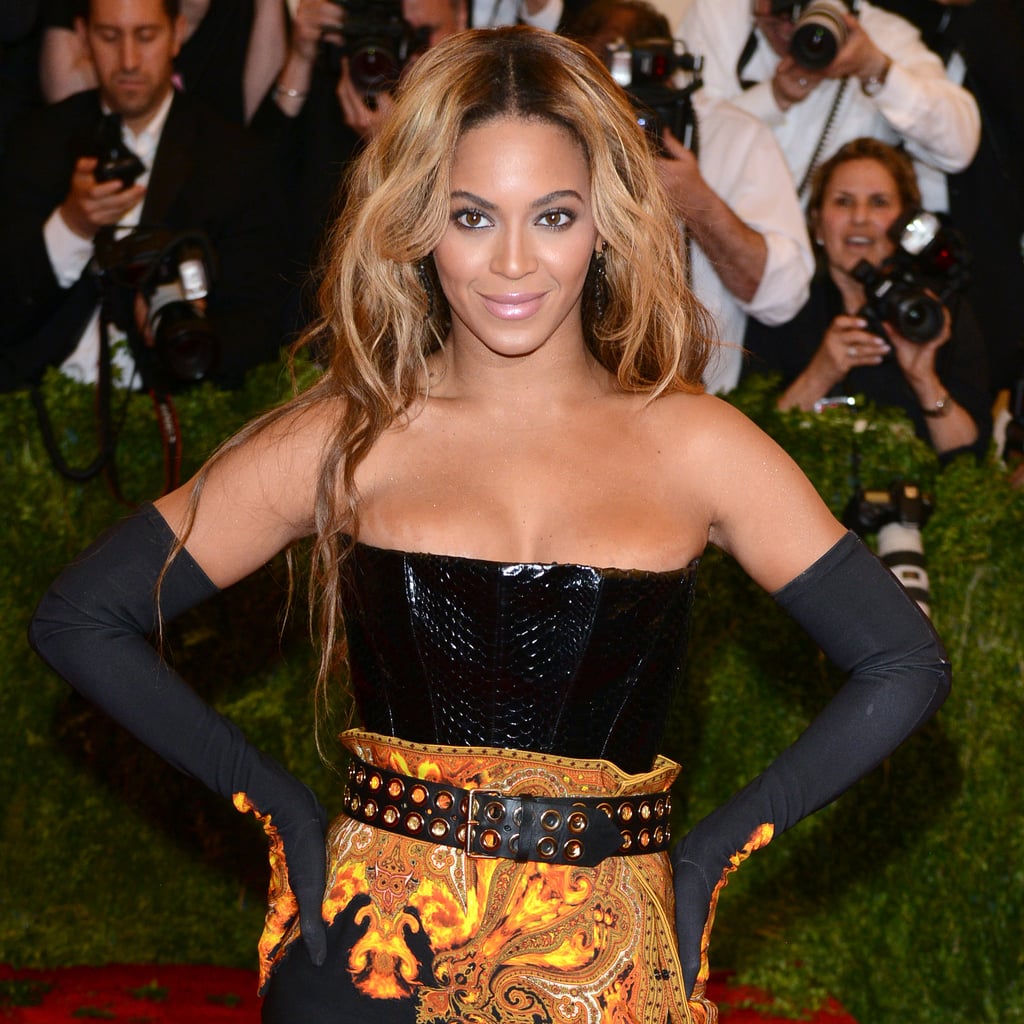 Beyoncé Knowles [146] may have spent the second half of 2012 lying low with husband Jay-Z, but she took the first six months of 2013 by storm. She kicked things off in January singing at the presidential inauguration, headlined the Super Bowl halftime show, released her self-directed HBO documentary, took on a new appointment as the face of H&M, hit the road for her Mrs. Carter Show World Tour, and even landed her first-ever covers for Shape and British Vogue. Beyoncé did all this while fending off pregnancy rumors and managing to fit in downtime with Jay-Z and their daughter, Blue Ivy, including a fifth anniversary getaway to Cuba.
Beyoncé Knowles ranked 7th in the Game Changers category.
Meryl Streep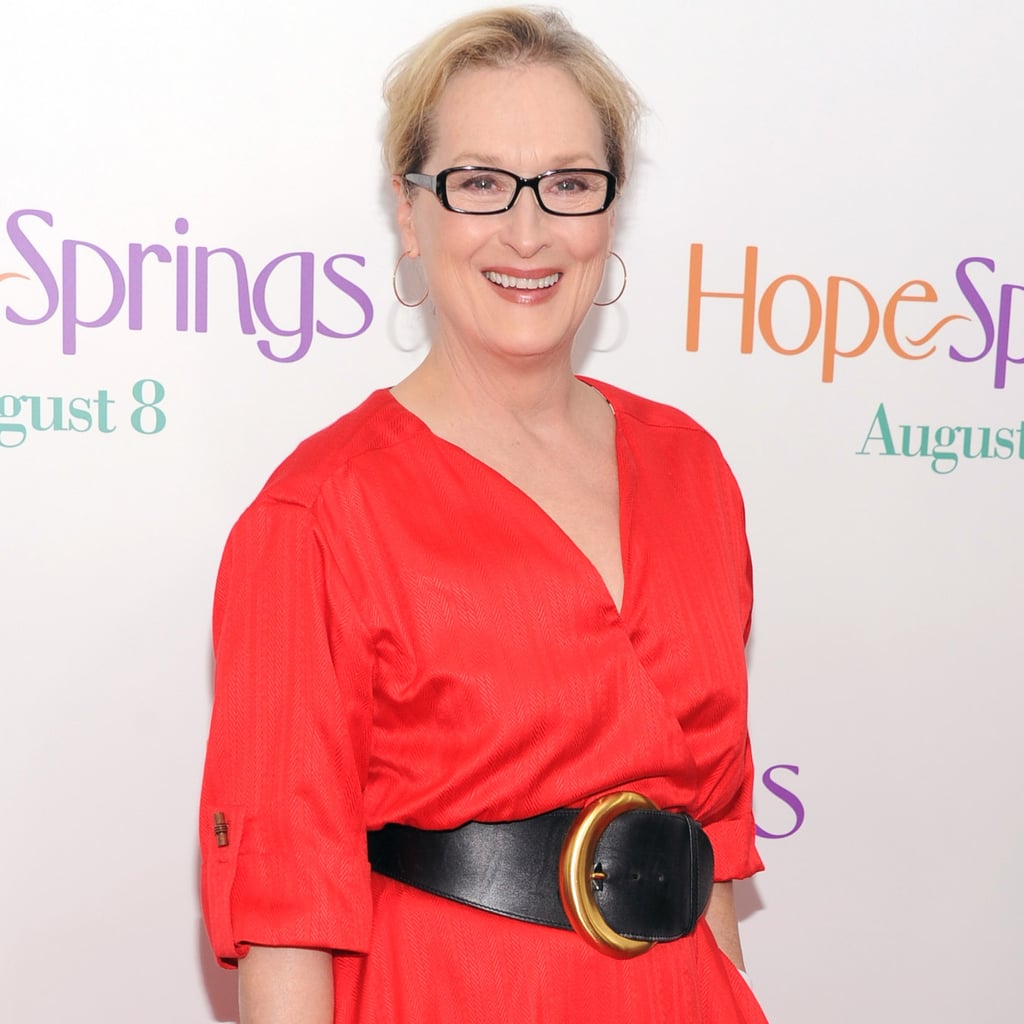 Meryl Streep [147] took a step back from serious roles to do the lighter Hope Springs, for which she earned a 2013 Golden Globe nomination. While Meryl lost the award to Jennifer Lawrence [148], she will have plenty of opportunities to add another honor to her collection as she is currently working on August: Osage County, The Homesman, and Into the Woods.
Meryl Streep ranked 5th in the Classics category.
Hillary Clinton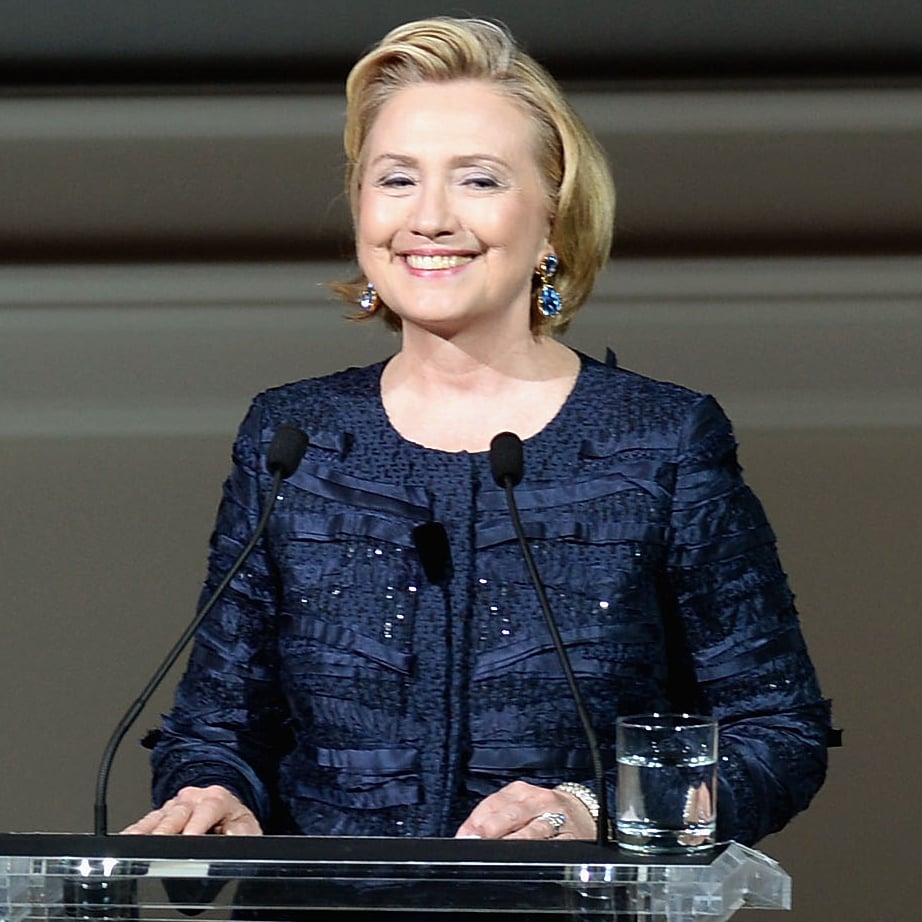 Former Secretary of State Hillary Clinton swooped ahead of the pack to land at No. 14 this year. Hillary stepped down from her role in Obama's cabinet in February, but she is still heavily rumored — and hoped in the young Democratic party — to be considering a 2016 presidential run. The politician also made headlines in the world of pop culture when news broke that a movie, Rodham, documenting Hillary's life as a young adult, is in the making. Plus, Hillary also joined the world of Twitter in June.
Hillary Clinton ranked 6th in the Game Changers category.
Leonardo DiCaprio
Leonardo DiCaprio [149] has had a big year, thanks to two meaty roles in The Great Gatsby and Django Unchained, both of which earned critical acclaim. He made headlines earlier this year when he announced that he is planning on taking a break from acting after his upcoming The Wolf of Wall Street so he can focus on environmental projects. After promoting The Great Gatsby at the 2013 Cannes Film Festival, Leo took a European vacation with friend Lukas Haas [150] and went public with his new model girlfriend, Toni Garrn.
Leonardo DiCaprio ranked 4th in the Classics category.
Robert Downey Jr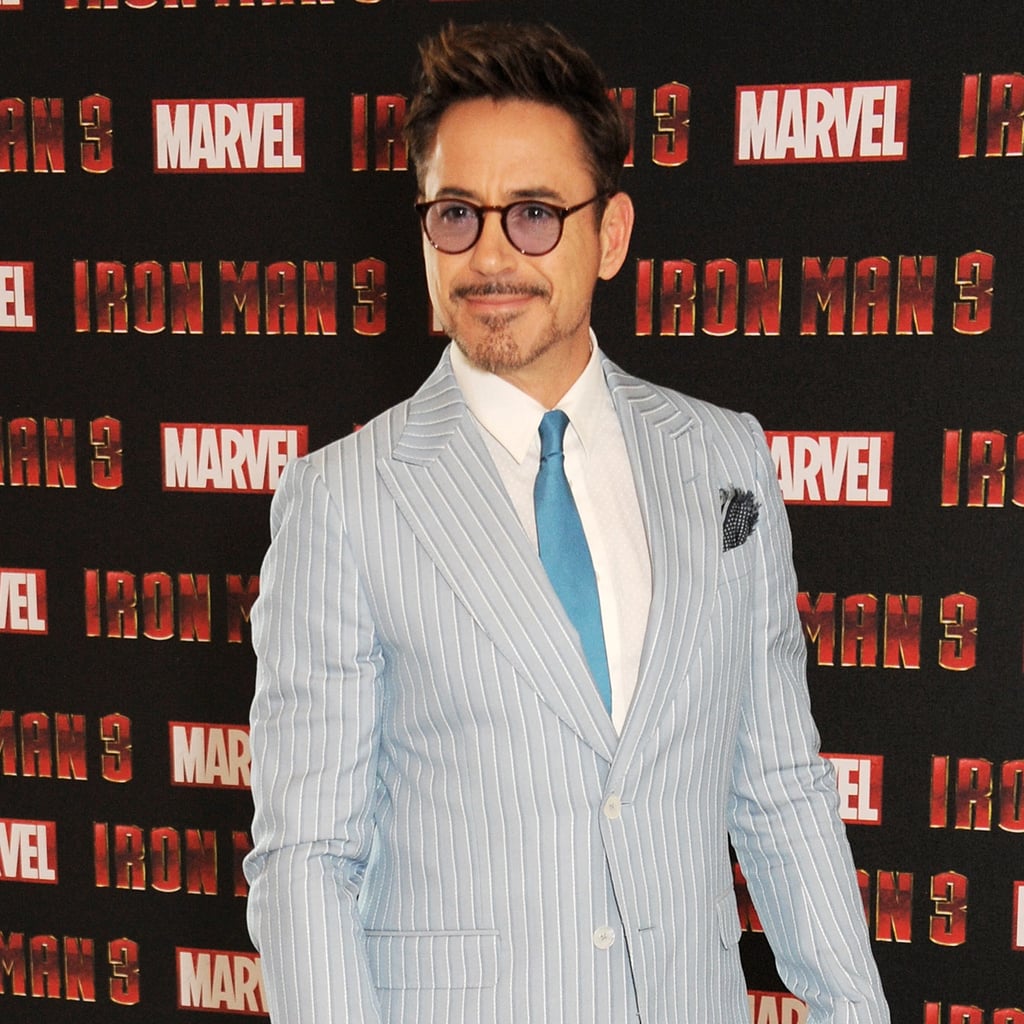 Robert Downey Jr. flew past the competition and earned the 12th spot on the POPSUGAR 100. His domination at the box office this year with the release of Iron Man 3 was proof that the public, and critics, cannot get enough of Tony Stark. The superhero film grossed nearly $2 billion worldwide and is the highest-grossing film of 2013 so far. Big numbers aside, Robert has already gone back to work filming his next picture, The Judge, and has lined up a role in Jon Favreau [151]'s Chef as fans anxiously wait to see if he'll sign on for The Avengers 2.
Robert Downey Jr. ranked 4th in the Phenoms category.
Ellen DeGeneres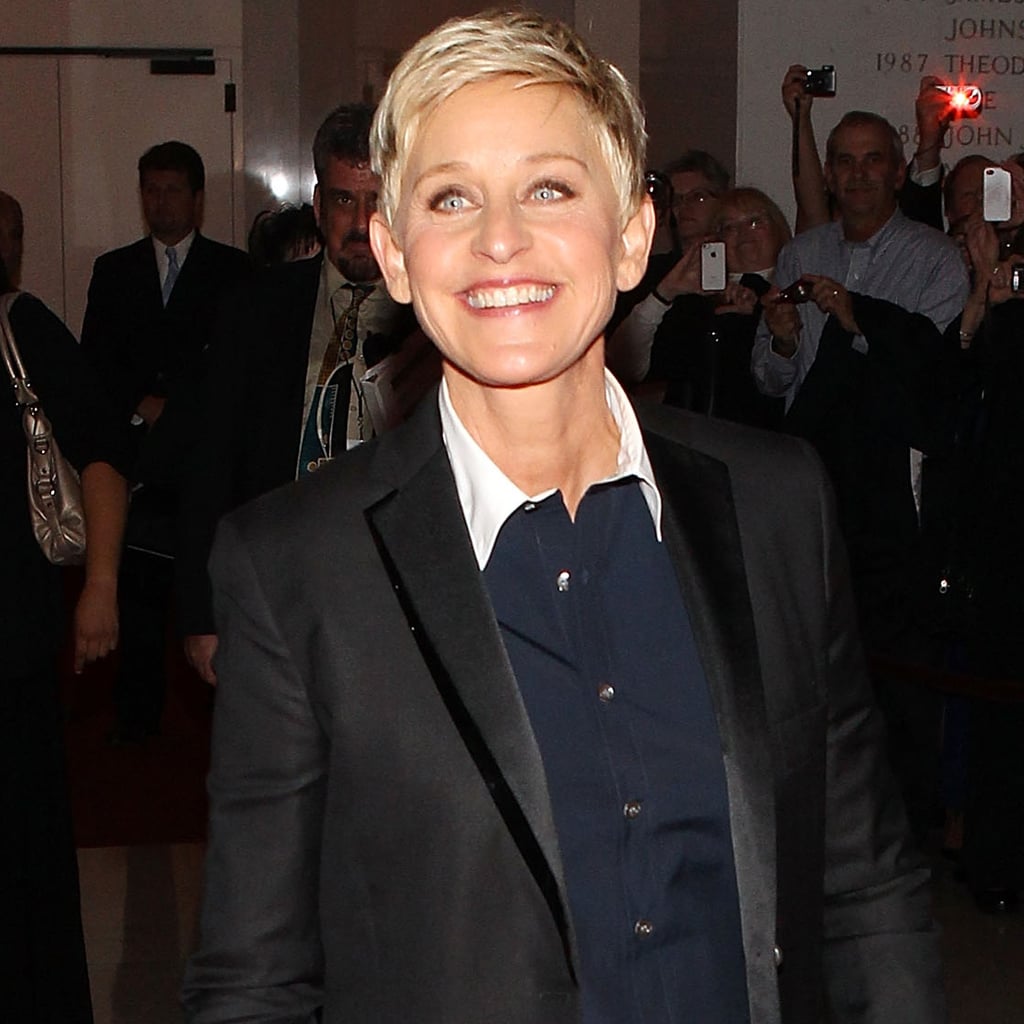 Ellen DeGeneres [152] kicked off her big year when she earned her very own star on the Hollywood Walk of Fame. She has been continuing to find success with her megahit daytime talk show, The Ellen DeGeneres Show, and recently traveled to Australia with wife Portia de Rossi [153] as a segment for her program. Ellen will return to the big screen (or at least her voice will) for the Finding Nemo sequel, Finding Dory, which is due in 2015.
Ellen DeGeneres ranked 5th in the Game Changers category.
Jennifer Aniston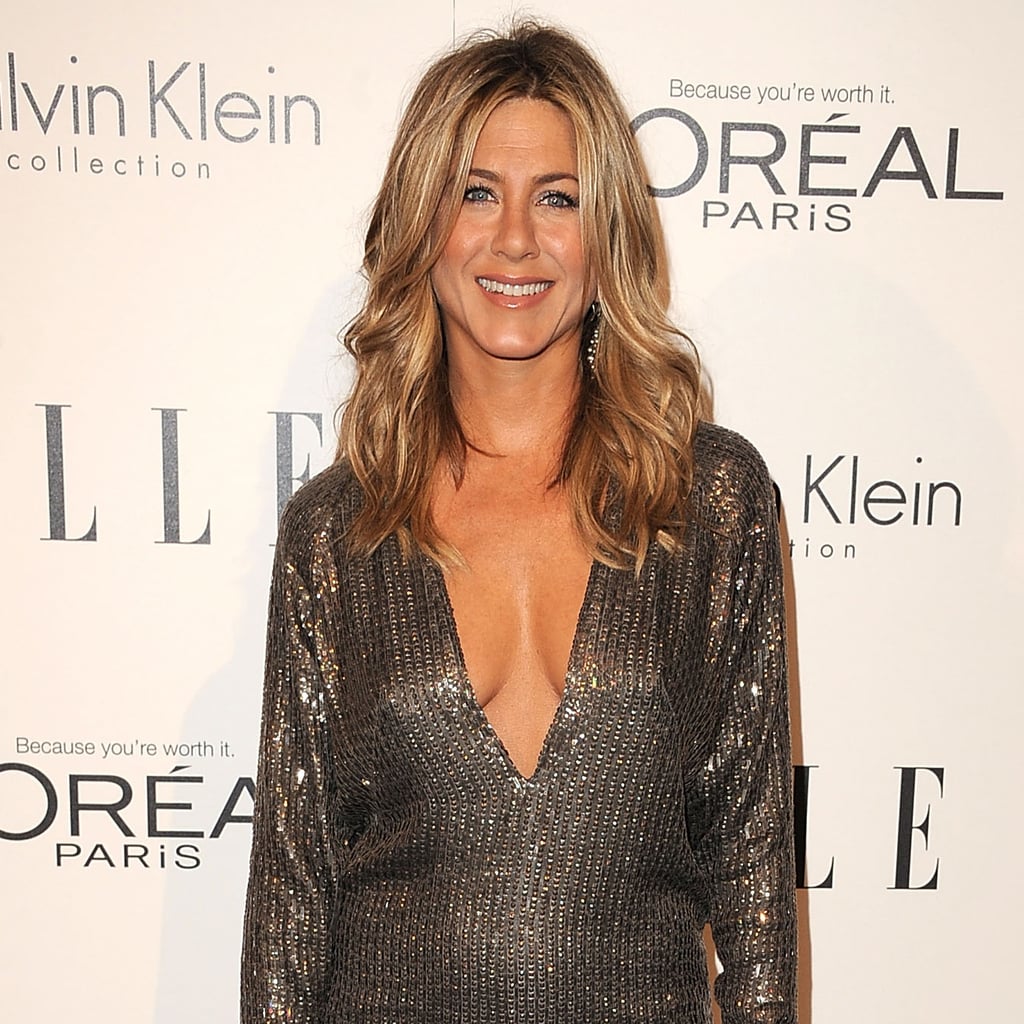 It was a big year for Jennifer Aniston [154] both personally and professionally. She got engaged to Justin Theroux in the Summer of 2012 and juggled wedding [155] planning with renovations on the couple's new Bel-Air mansion. That didn't slow down her work commitments, though, as she filmed two projects, including We're the Millers and an untitled Elmore Leonard movie, and became the spokesperson and part owner of Living Proof hair care.
Jennifer Aniston ranked 3rd in the Classics category.
Johnny Depp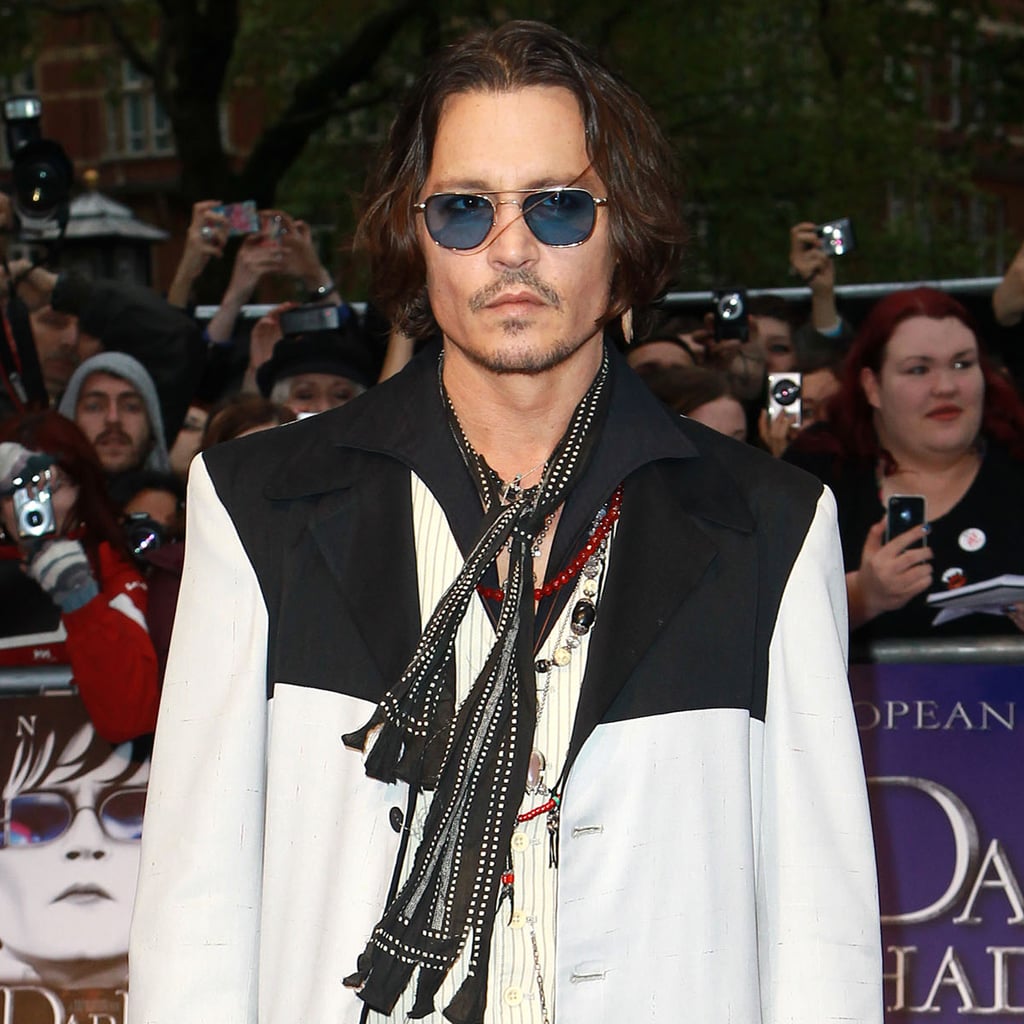 Johnny Depp [156] celebrated a milestone year while balancing gigs on the big screen and in music. He promoted his upcoming film The Lone Ranger, which hits theaters July 3, and filmed Transcendence on the West Coast. Johnny made an appearance at the 2013 Grammys to present Mumford & Sons with album of the year, which was fitting since he produced and recorded his own new album, titled Son of Rogues Gallery: Pirate Ballads, Sea Songs, and Chanteys. On a personal level, the multitalented star celebrated his 50th birthday in June and made headlines when he stepped out with rumored new lady Amber Heard in April.
Johnny Depp ranked 2nd in the Classics category.
Angelina Jolie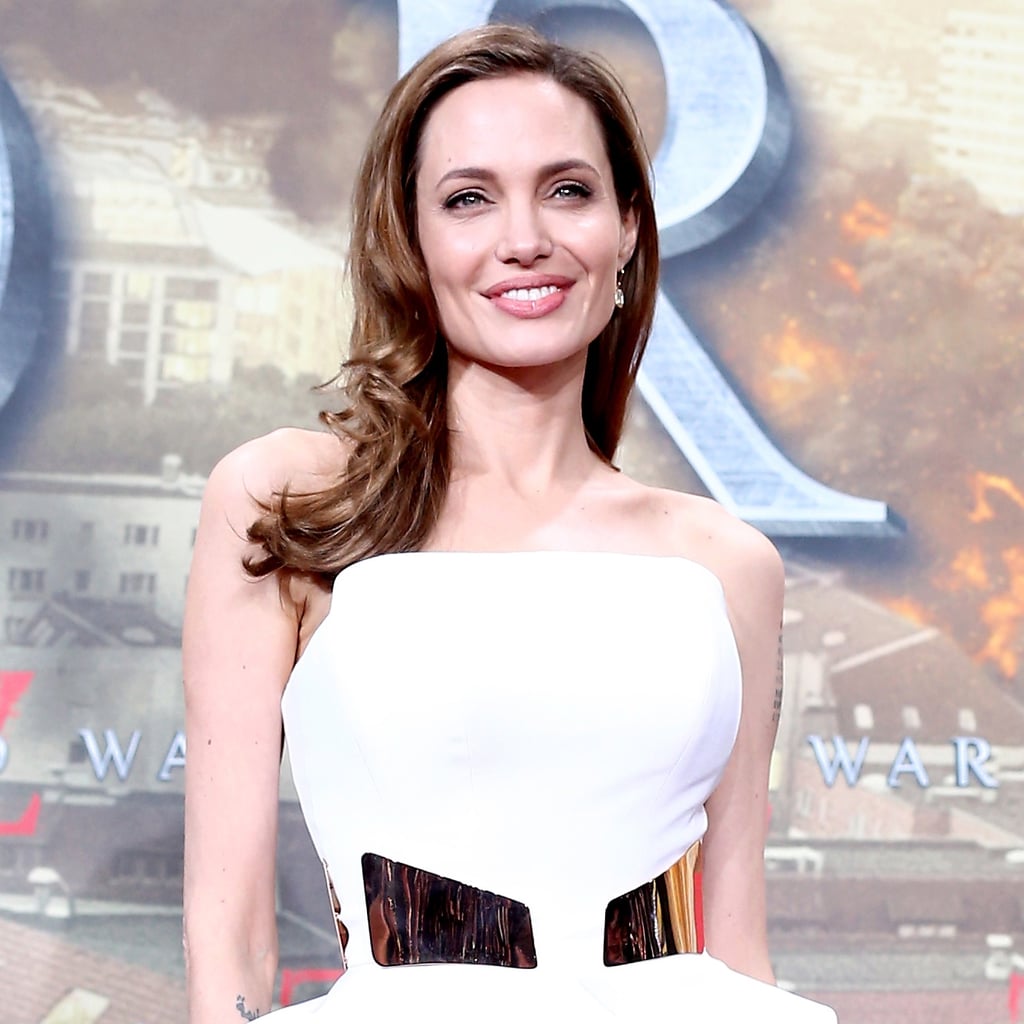 While Angelina Jolie [157]'s surprising announcement that she had a preventative double mastectomy in February was her most talked-about life event this year, she underwent the surgery in the middle of a busy 12 months. Following her big news, Angelina was featured on the cover of Time magazine, but before that, she focused more on her humanitarian work. She addressed the G8 Summit, spoke at the Women in the World Summit in London, and traveled to the Democratic Republic of Congo and Rwanda to pay tribute to the genocide and speak to rape victims at refugee camps. She and partner Brad Pitt [158] unveiled their own line of fine wine, Miraval, and fought rumors that they were planning a secret wedding [159]. Angelina flew to Jordan, Lebanon, and Iraq as part of a UNHCR special envoy. Though she announced she will be slowing down her film work, Angelina will take the big-screen spotlight next year when her fantasy-thriller Maleficent hits theaters.
Angelina Jolie ranked 3rd in the Game Changers category.
Kristen Stewart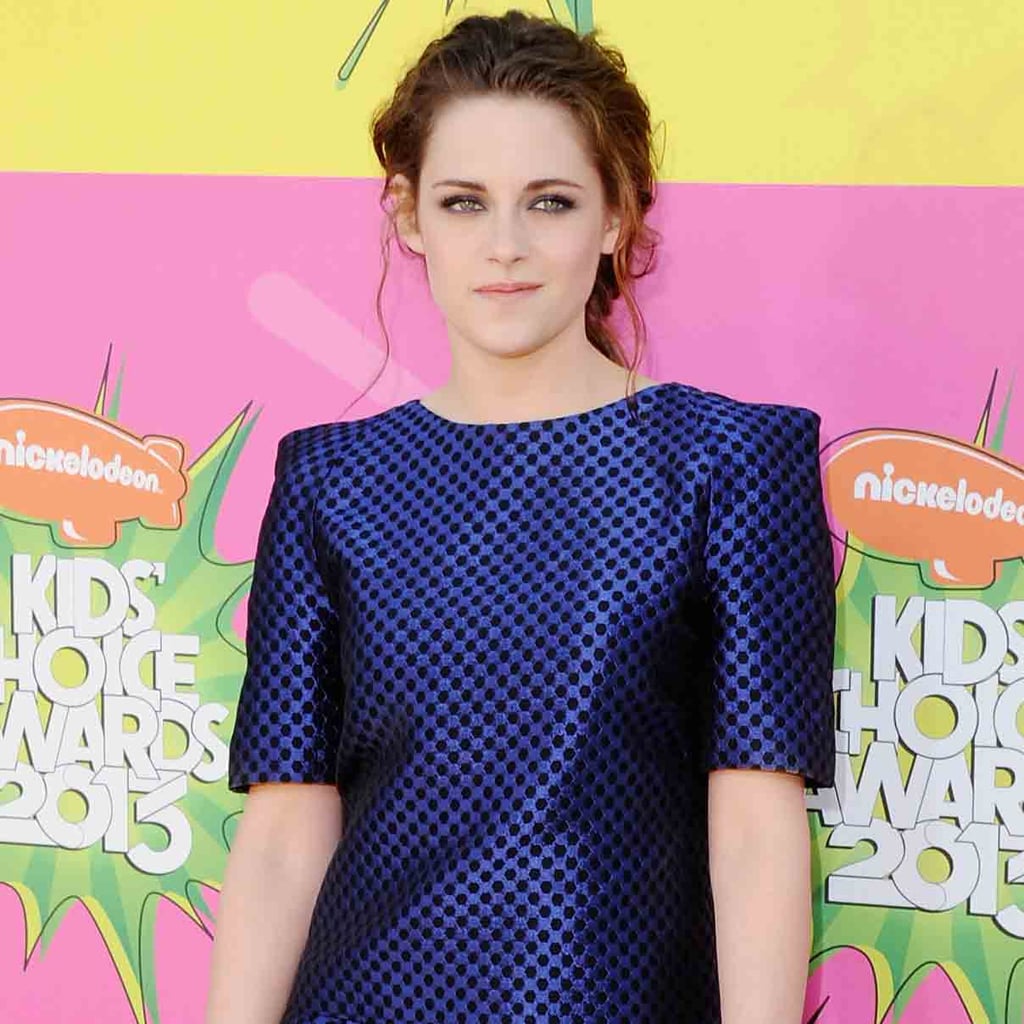 Kristen Stewart [160] dropped four spots since last year but still had a huge past 12 months. She wrapped up the final installment of the Twilight series with Breaking Dawn Part 2, the sequel to Snow White and the Huntsman was announced, and she premiered On the Road. In June, Kristen snagged two more roles for Camp X-Ray and Sils Maria. On the fashion side of things, Kristen confirmed her second Balenciaga campaign and was named the best-dressed woman of 2013 by Glamour UK. Kristen's 2013 Oscars red carpet look had the public talking since her accessory was a pair of crutches, but she bounced back with a breathtaking entrance in Stella McCartney at the 2013 Met Gala. In May, Kristen and her longtime boyfriend Robert Pattinson [161] reportedly called it quits.
Kristen Stewart ranked 3rd in the Fresh Faces category.
Ian Somerhalder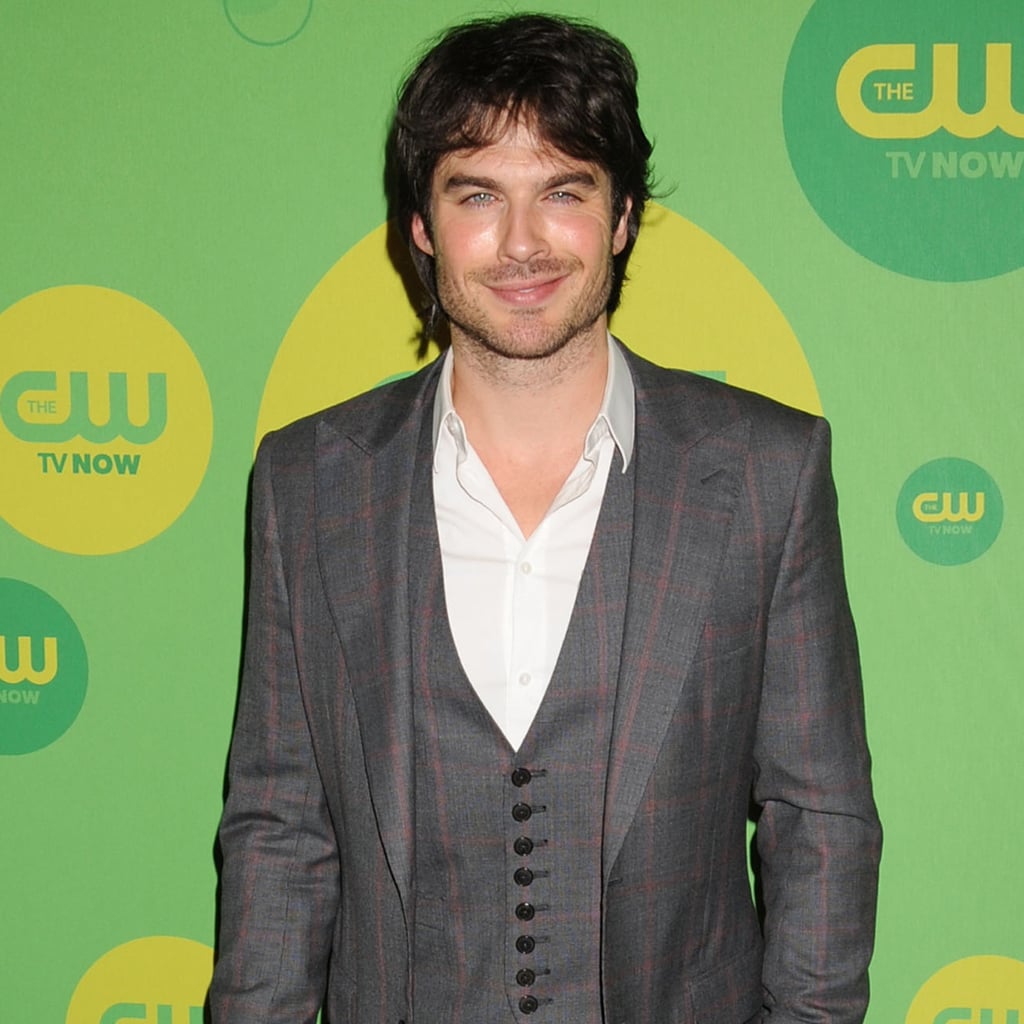 Ian Somerhalder [162] was a fixture at big events all year. The Vampire Diaries star suited up to present at the Critics' Choice Movie Awards and was nominated for favorite dramatic TV actor at the People's Choice Awards. Ian also maintained his philanthropic work and partnered up with LED company Cree to develop energy-sustainable lightbulbs.
While his CW series is on Summer hiatus, Ian has begun work on The Anomaly, his thriller costarring Luke Hemsworth. In May, Ian and his costar-turned-girlfriend, Nina Dobrev [163], ended their nearly three-year relationship. While the two will continue to work together, Ian and Nina may also cross paths at the Teen Choice Awards in August, as they are both up for awards in the Fantasy/Sci-Fi category.
Ian Somerhalder ranked 2nd in the Fresh Faces category.
Ryan Gosling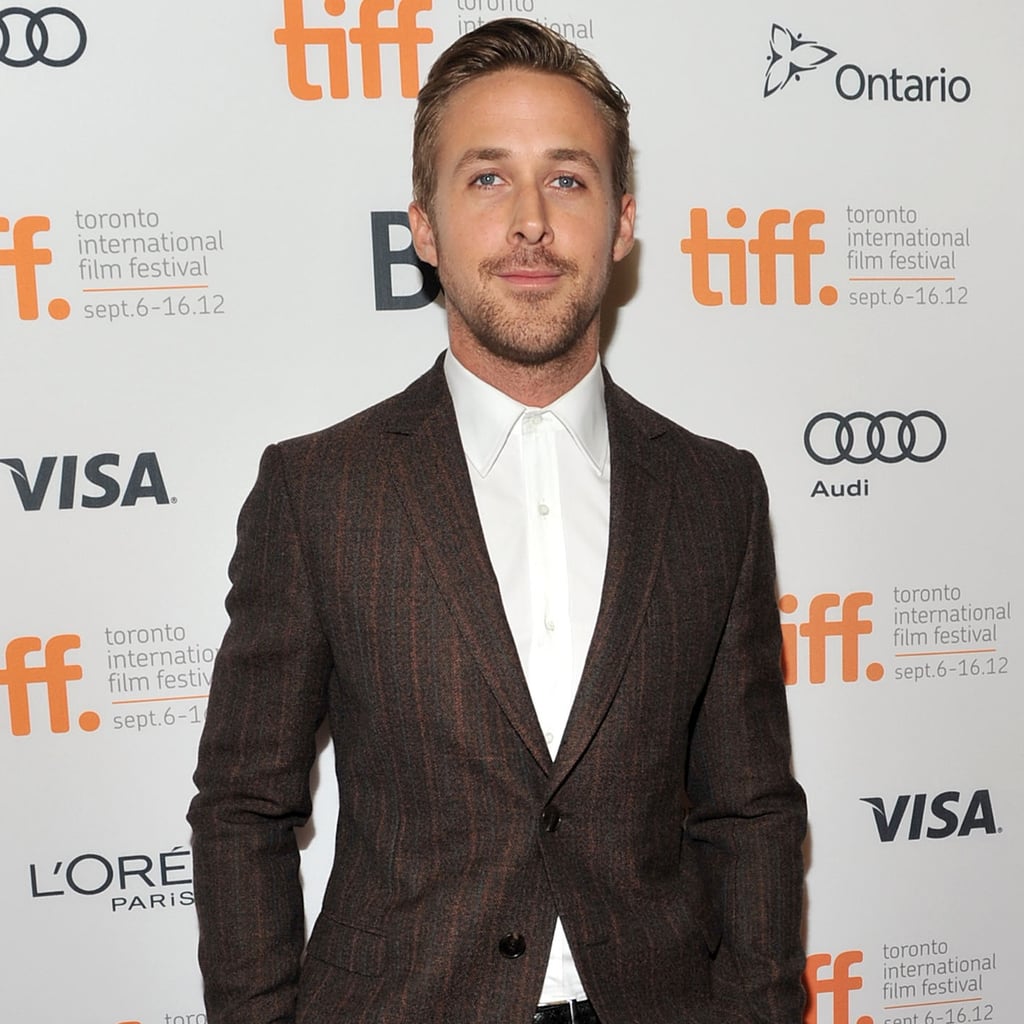 Making his mark on POPSUGAR 100's top five, Ryan Gosling [164] stopped fans everywhere in their tracks when he announced that he would be taking an acting hiatus to focus on directing. Before then, though, Ryan premiered Gangster Squad with Emma Stone [165], The Place Beyond the Pines with real-life girlfriend Eva Mendes [166], and released Only God Forgives at the Cannes Film Festival. Ryan didn't attend the Cannes premiere of his latest endeavor because he was busy working on his first directorial project, How to Catch a Monster.
Ryan Gosling ranked 2nd in the Phenoms category.
Michelle Obama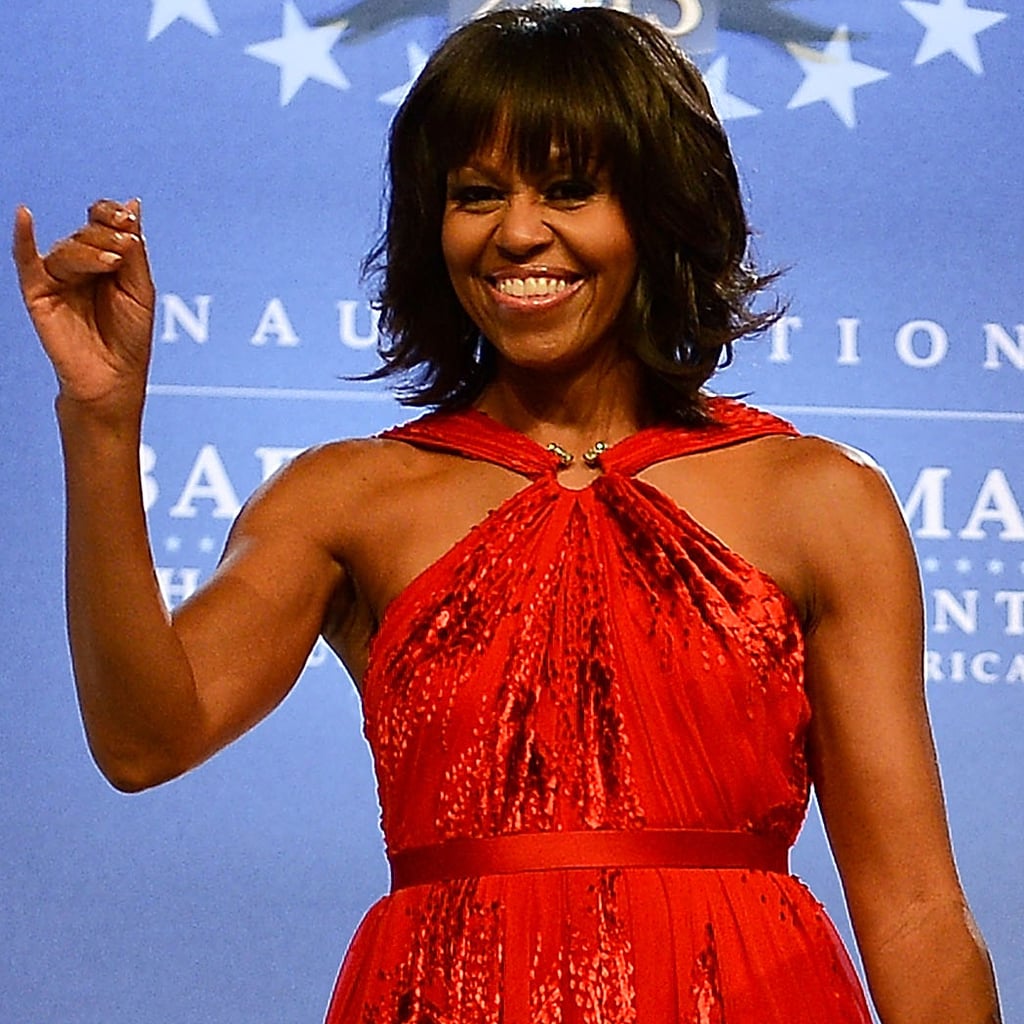 It's been a big year for Michelle Obama! The first lady campaigned hard for her husband's reelection campaign and was by his side when he was sworn into his second term in January. The hectic schedule hasn't stopped for Michelle, as she met up with former First Ladies Laura Bush, Barbara Bush, and Hillary Clinton to celebrate the opening of the George W. Bush Library in April, and she attended the White House Correspondents' Dinner later that month. She also spent time with Prince Harry when he visited the United States in May and delivered a commencement speech at Bowie State University. Michelle has stayed committed to her initiatives like Let's Move, which focuses on the health and fitness of kids.
Michelle Obama ranked 2nd in the Game Changers category.
Kate Middleton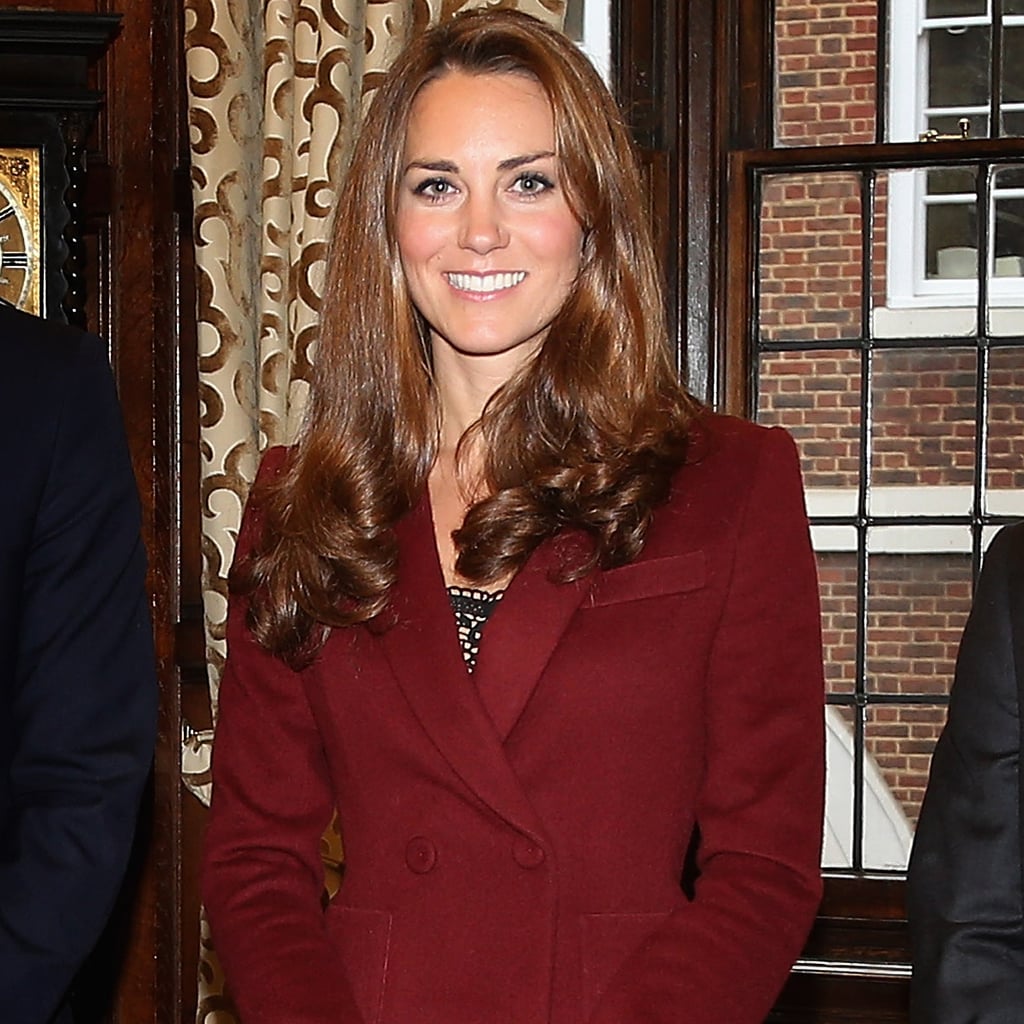 Kate Middleton ranked first on our POPSUGAR 100 last year, and with another milestone year under her belt, it's no surprise that she has cracked the top three! Kate made headlines when she announced in December that she's pregnant with her and Prince William's first child. Since then, her presence in the media spotlight has increased and she's managed to use that attention to shine a light on various charity programs, including rehab centers for women and the importance of hospices. Kate even made her first PSA in April for Children's Hospice Week in April. She wrapped up her public appearances this month so she could go on maternity leave ahead of the July arrival of her baby, but that doesn't mean we won't see more of Kate very soon.
Kate Middleton ranked 1st in the Game Changers category.
Jennifer Lawrence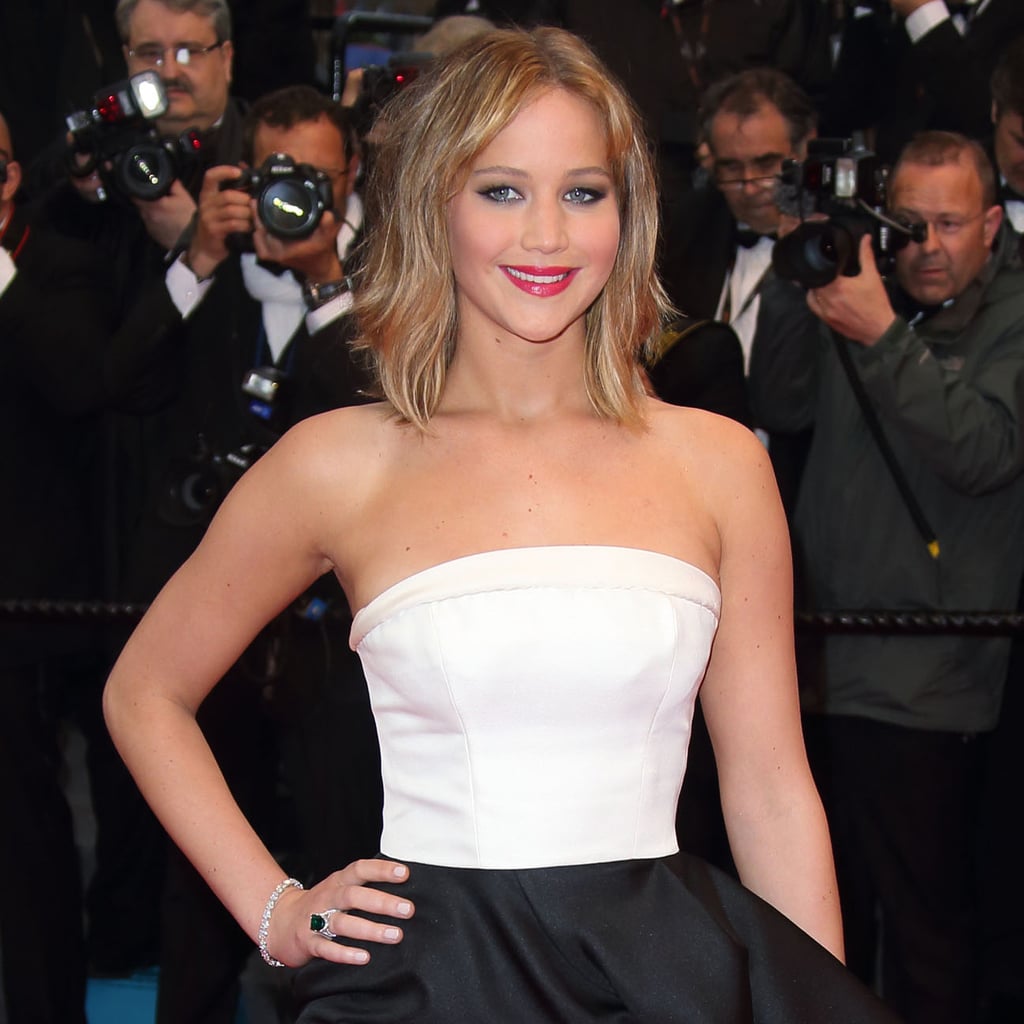 It's no big shocker that Jennifer Lawrence [167] almost topped the list with the year she had! She rode the success of The Hunger Games into the second half of 2012 with Silver Linings Playbook, which earned her multiple accolades, including her very first Oscar for best actress. Jennifer was the darling of award season, getting glamorous on the red carpet, showing her candid side in interviews (who can forget her chat with Jack Nicholson [168] after the Oscars?), and even maintaining composure after tripping up the Academy Awards stage steps.
Even after award season wound down, she held onto her spot as one of Hollywood's favorites with filming for the much-anticipated second Hunger Games movie, work on American Hustle, her return to the X-Men: Days of Future Past set as Mystique, and her first appearance at the Met Gala.
Jennifer Lawrence ranked 1st in the Phenoms category.
Robert Pattinson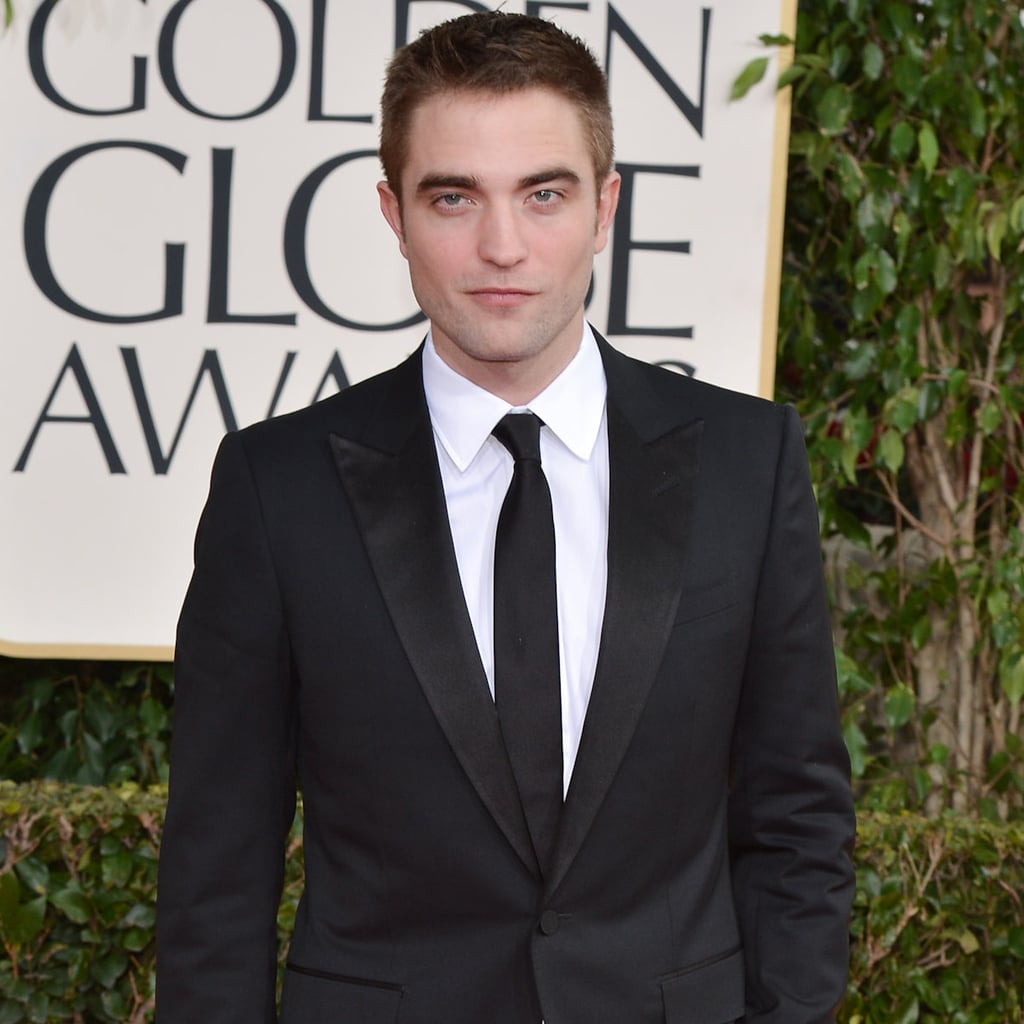 Robert Pattinson [169] is the winner of the POPSUGAR 100! Robert was the POPSUGAR 100 No. 1 in 2009 and 2010 and is returning to the top spot. The actor has had an extraordinary year, including releasing Cosmopolis and wrapping up The Twilight Saga with the November release of Breaking Dawn Part 2. He also made a memorable appearance at this year's Golden Globes, where he rubbed elbows with stars like George Clooney [170] and Ben Affleck [171] and reportedly partied with hosts Tina Fey [172] and Amy Poehler [173] at the fete's afterparty.
Robert also traveled to Australia to film The Rover earlier this year and is currently preparing to begin production on Queen of the Desert and Map to the Stars. Robert made headlines earlier this month when he was officially announced as the new face of Dior Homme. While he allegedly ended his relationship with Kristen Stewart [174], he hasn't been letting that get him down and has been hanging out with friend Katy Perry [175] and focusing on his career as he prepares for his post-Twilight life. Congratulations to Rob for another winning year!
Robert Pattinson ranked 1st in the Fresh Faces category.