SOBEWFF [1]'s eighth annual Burger Bash, hosted by Rachael Ray [2], brought 31 of the top burger chefs in the country to compete for People's Choice Award, Burger Bash Champion (judged by Anne Burrell, Geoffrey Zakarian, and Andrew Zimmern), and Best of the Bash (judged by a panel including Robert Irvine). There's money, trophies, and bragging rights involved, so the competition is as hot as those charcoal flames. Before announcing the winners, Rachael sat down with us to gush about the Burger Bash and which patties were particularly memorable.
Rachael's Favorites of the Evening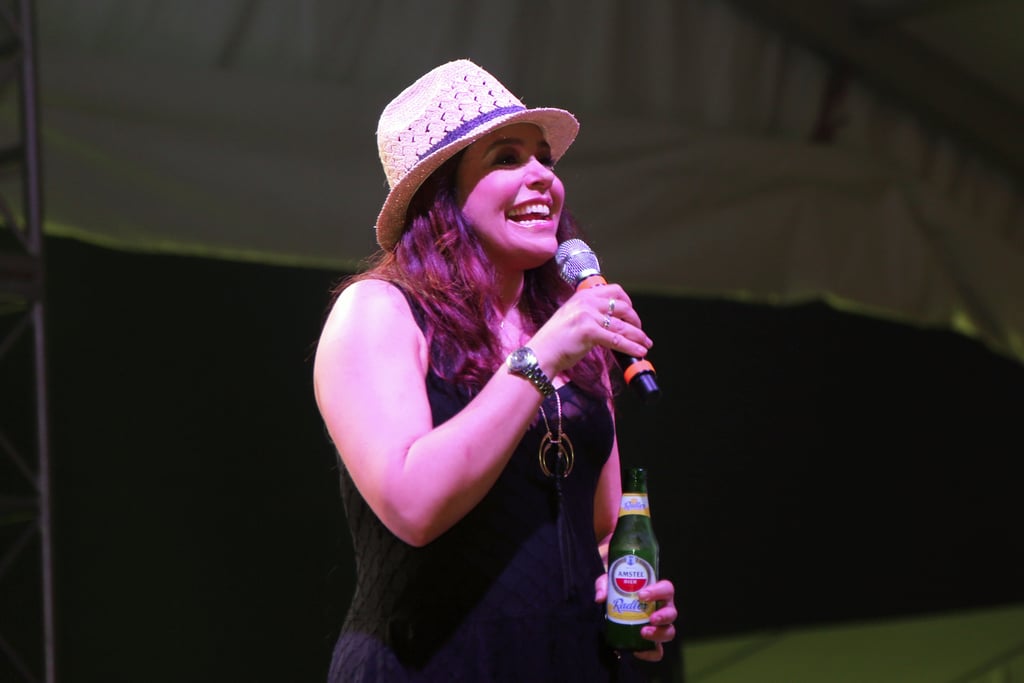 Though she was quick to say that there is no "best," Rachael did give away this much:
"Some of my favorites were the richer burgers like the Lillie's Q [3] burger with pimento cheese and a Kool-Aid pickle. That was amazing. Shake Shack [4] with the fried pickled shallots — so creative.
"Then you have a classic like Josh Capon [of Lure Fishbar [5]], who is a four-time winner in New York. He always makes a classic burger. Bacon jam is like his secret ingredient, but basically it's like a straight-up soft bun. It's friendly and looks like a hamburger.
"Mike Symon has won three or four times here. He always does something with double meats, like tonight's Fat Doug burger with pastrami. Double meats are very popular. I don't think there's any one science to a burger."
The Burger Bash Champion: Shake Shake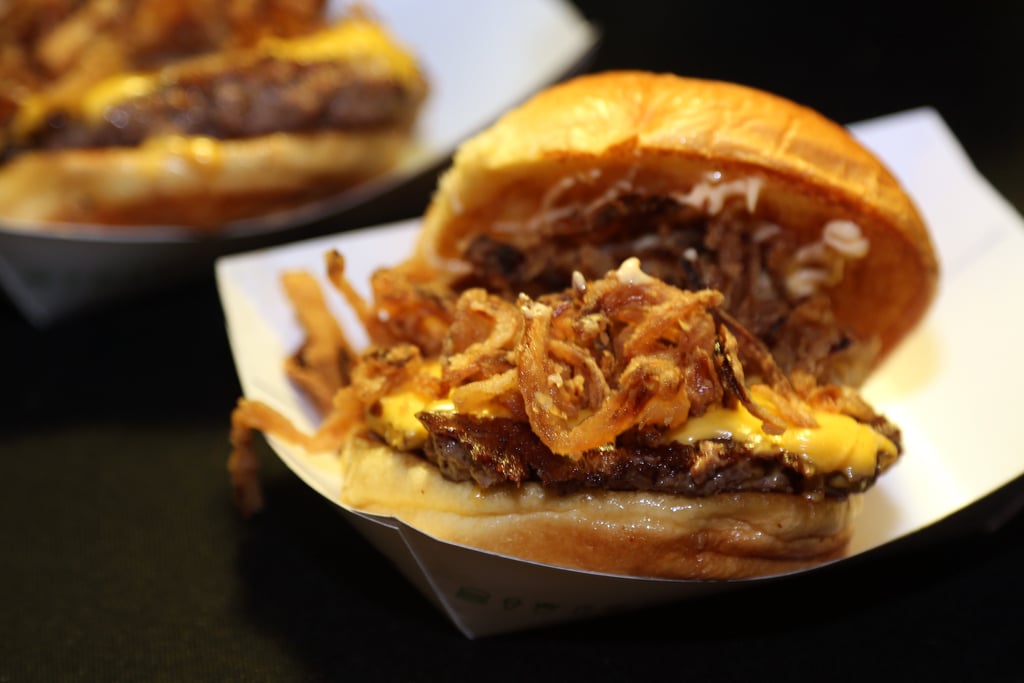 Fried pickled shallots and shark sauce adorned this American cheeseburger from Shake Shack [6]. Celebrity judges voted this as the 2014 SOBEWFF Burger Bash Champion.
People's Choice Award: B Spot
Michael Symon of B Spot [7] in Cleveland won People's Choice Award for his Fat Doug burger topped with coleslaw, pastrami, Castello aged havarti cheese, and stadium mustard.
Best of the Bash: The Burger Dive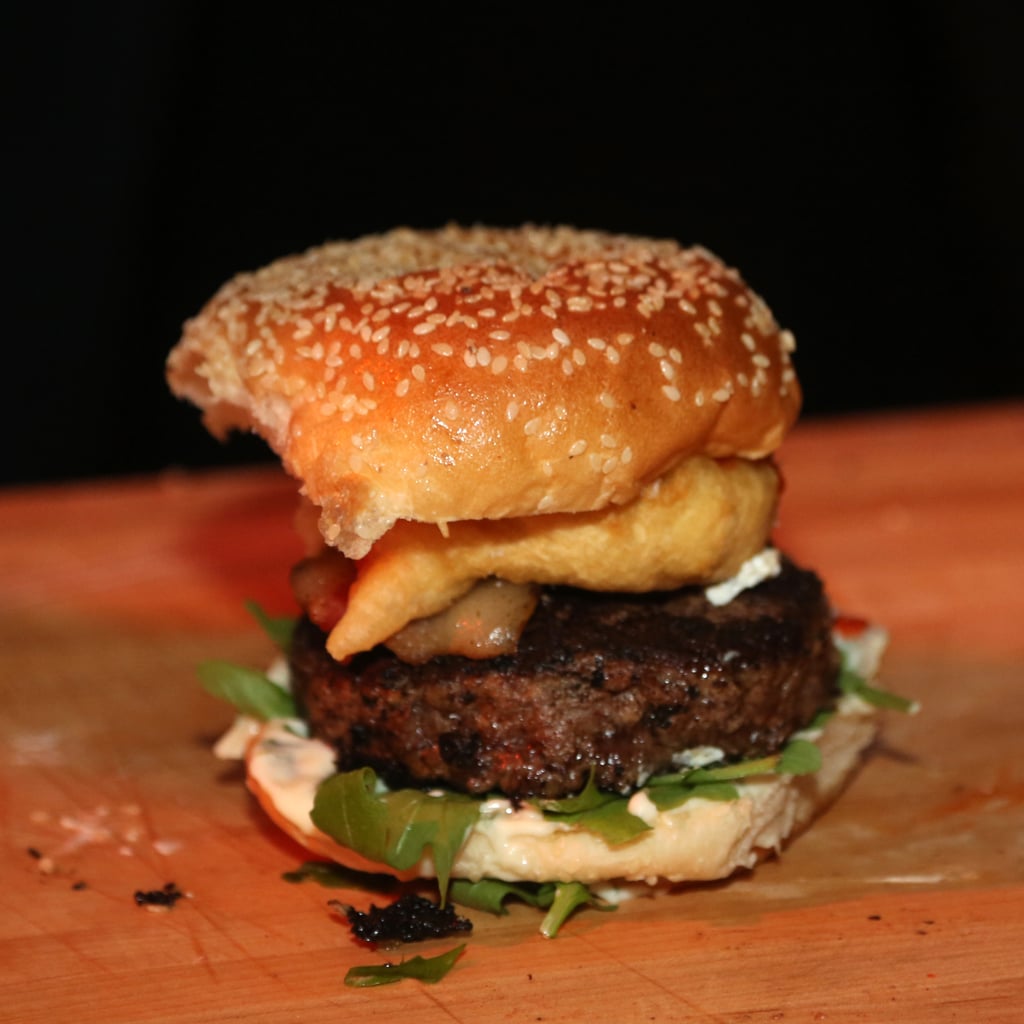 The Burger Dive [8] in Billings, MT, served up The Blackened Sabbath: blackened spice with bacon, beer-battered onion ring, garlic basil mayo, goat cheese, arugula, and sriracha. The literal mouthful of ingredients earned them Best of Bash and the biggest cash prize of all — $10,000.