With Winter comes the holidays, and with the holidays come hearty, massive meals. If you're seeking a break from the heavy chilies, smoked meats, and abundant desserts of the season, try a salad. By choosing to prepare dishes with Winter produce [1], you get to enjoy ingredients like kale, squash, and pomegranates at their seasonal (and nutritional) peak. This roundup of our favorite Winter salad recipes includes the freshest cold-weather fruits and vegetables available, so you won't be sacrificing flavor by choosing salad over heartier holiday meals.
Source: Nicole Perry, Cooking For Keeps [2], Anna Monette Roberts
Gorgonzola, Pear, and Pancetta Salad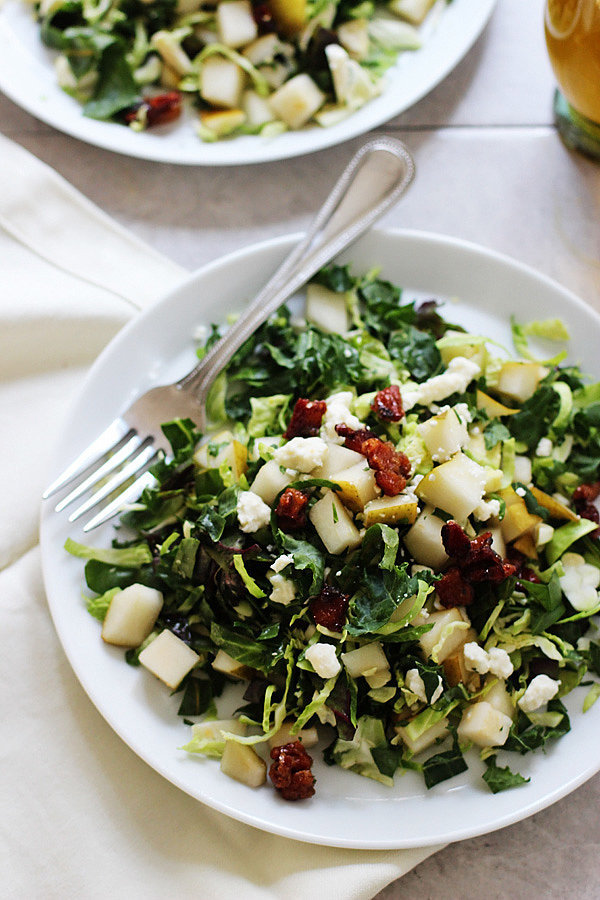 Creamy gorgonzola, sweet pear, and salty pancetta [3] take this kale salad to a tasty new level. You'll definitely want to serve this dish at your Winter dinner parties!
Brussels Sprout, Kale, and Lentil Salad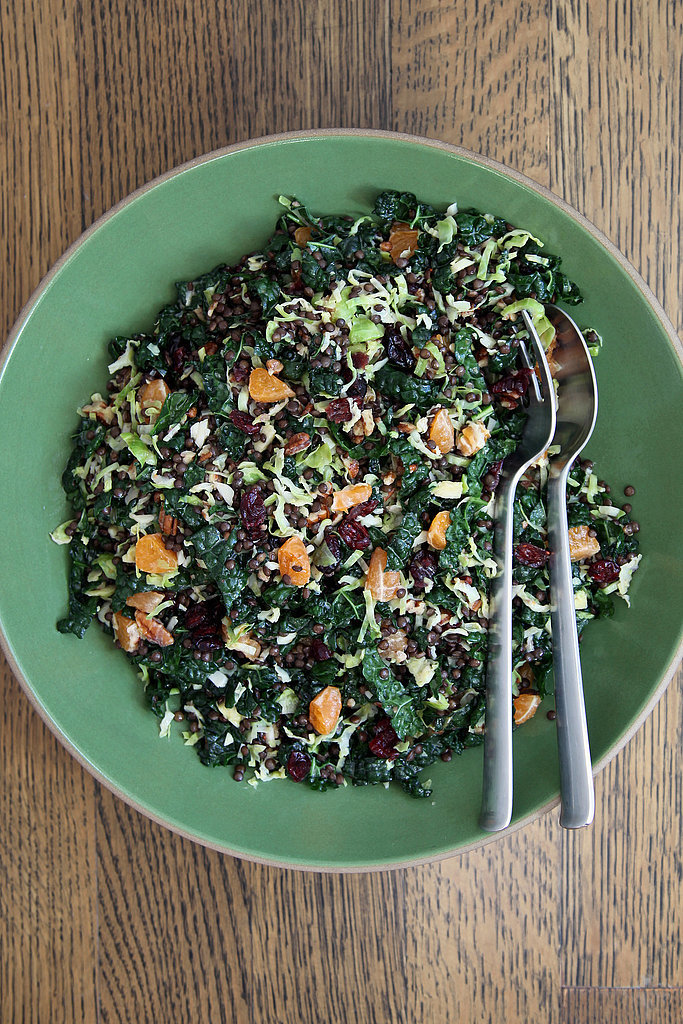 This gloriously green salad [4] is so beautiful you may not want to eat it. (But trust us — you should!)
Winter Fruit Salad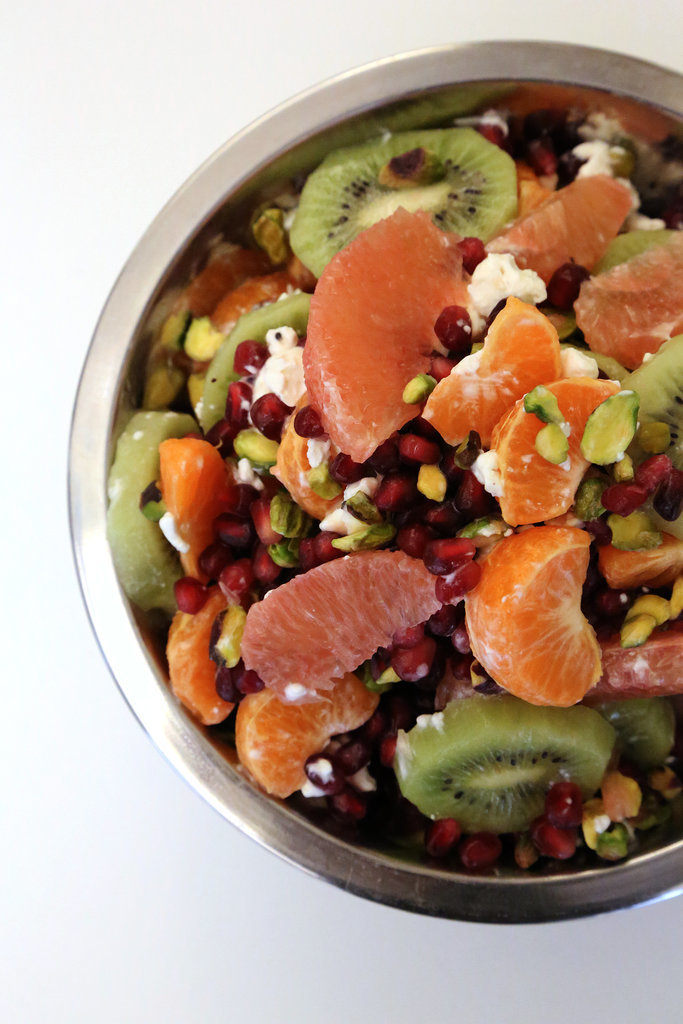 Kiwi, grapefruit, oranges, and pomegranates all reach their peak during Winter, and this easy fruit salad [5] beautifully combines their unique flavors.
Shredded Brussels Sprouts Citrus Salad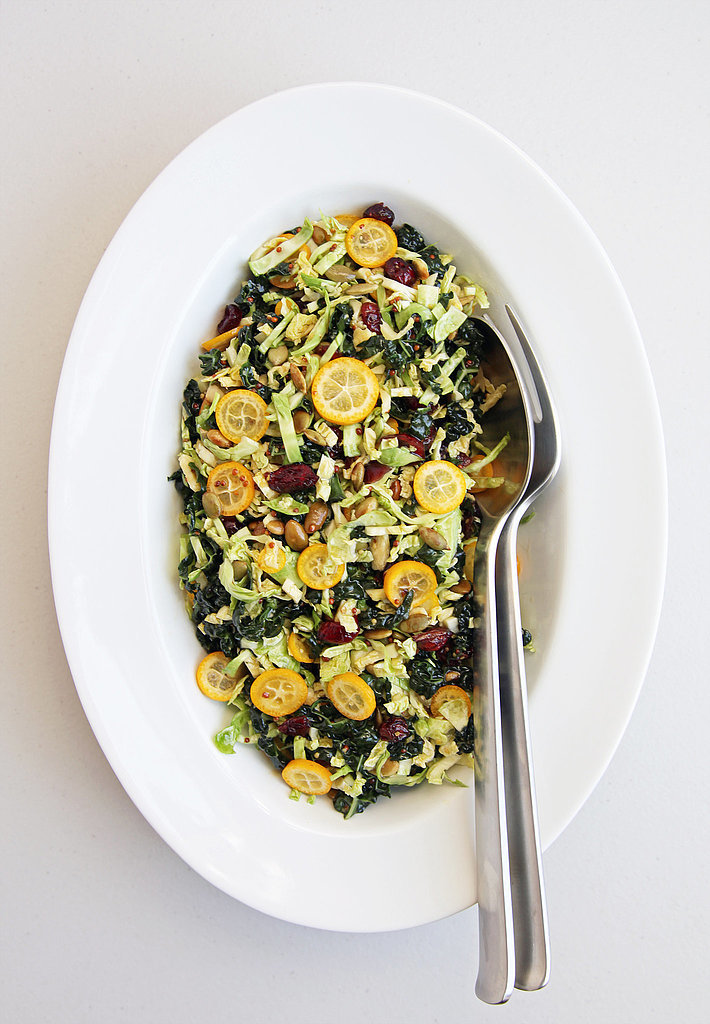 You won't find a better way to combine tangy kumquats with nutritious brussels sprouts than this colorful concoction [6]!
Quinoa Cabbage Salad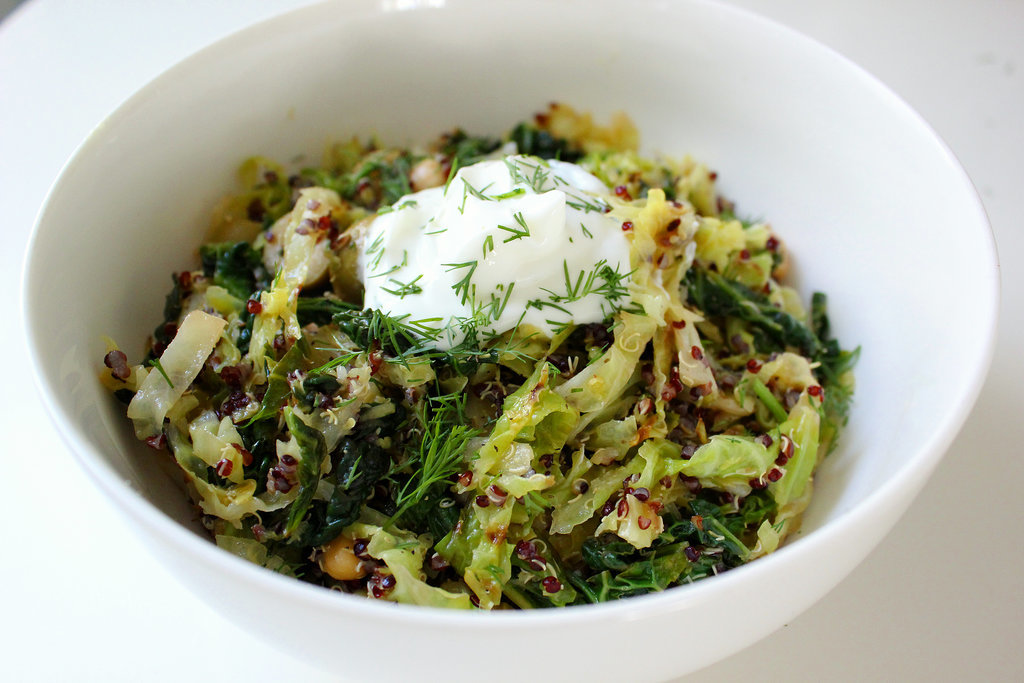 There are many variations of cabbage available during Winter, so pick your favorite and whip up this citrusy salad [7].
Spicy Sesame Carrot Salad
Carrots are most flavorful during the Winter, and they become even more vibrant in your palate when coated in a spicy sesame dressing [8].
Quinoa, Pomegranate, and Arugula Salad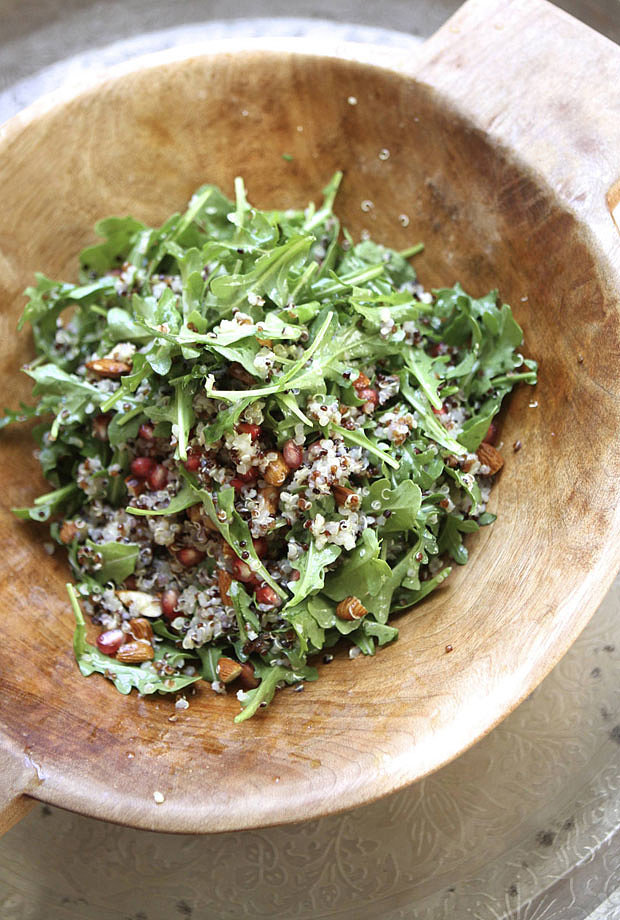 Pomegranates are the perfect Winter fruit, and this seasonal salad recipe [9] includes generous portions of the tart seeds.
Christmas Quinoa Salad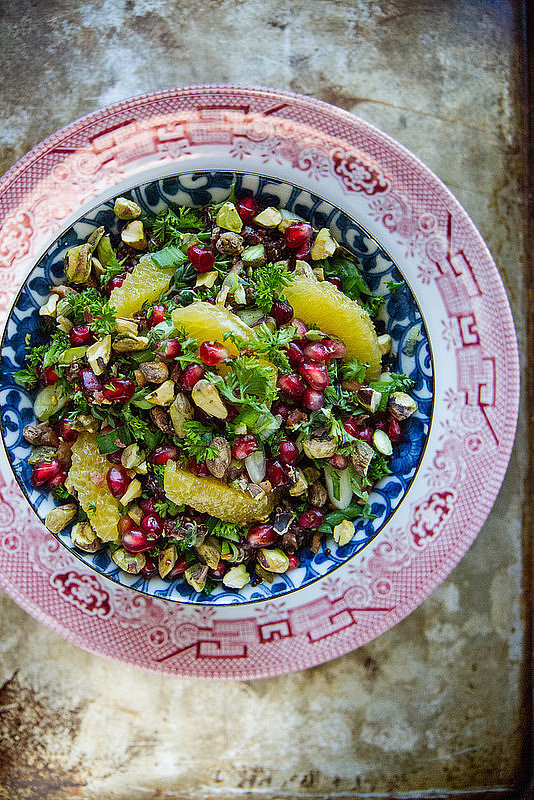 With jewels of colorful fruit atop a bed of flavorful greens, it's not hard to see why this dish is dubbed "Christmas quinoa salad [10]."
Kale Caesar Salad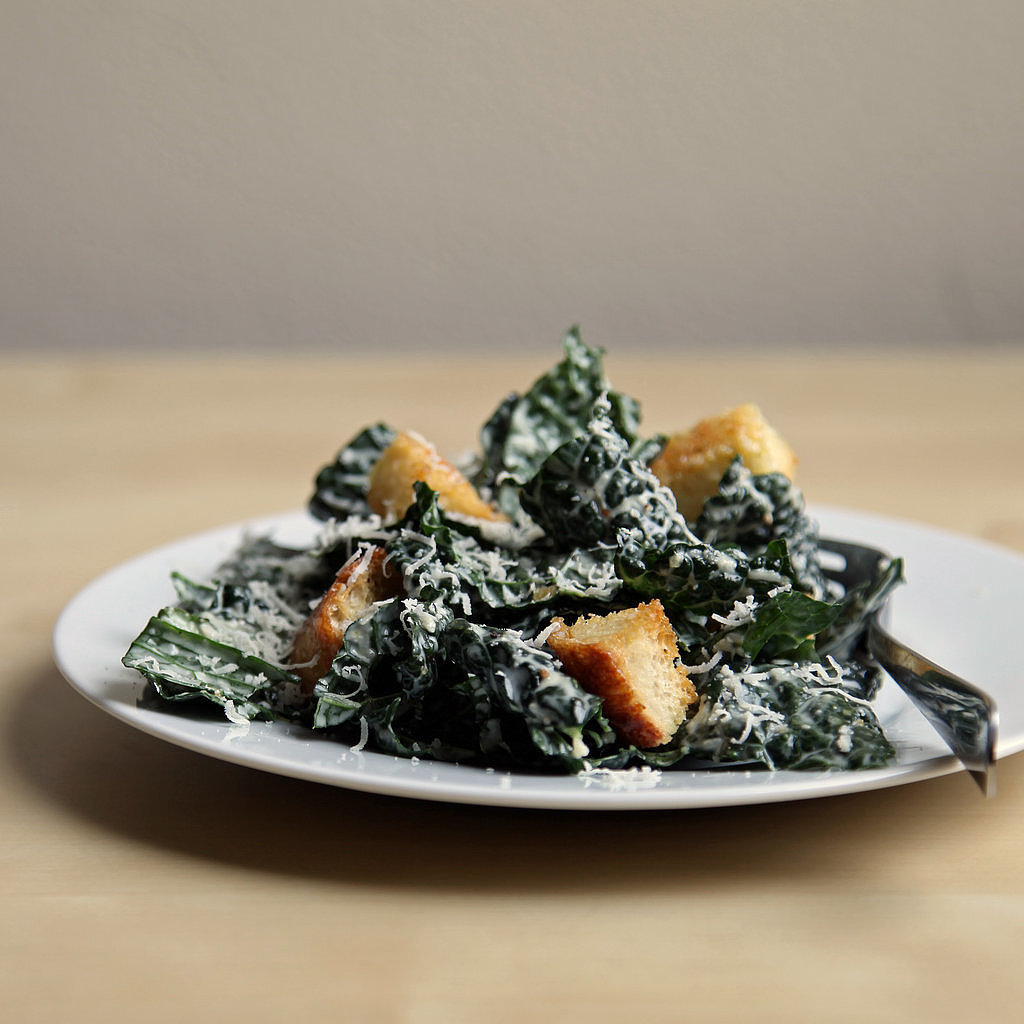 Caesar salads are typically prepared with romaine, but Winter is peak kale season. Why not try a seasonal twist on the classic caesar [11]?
Mason Jar Brussels Sprouts Salad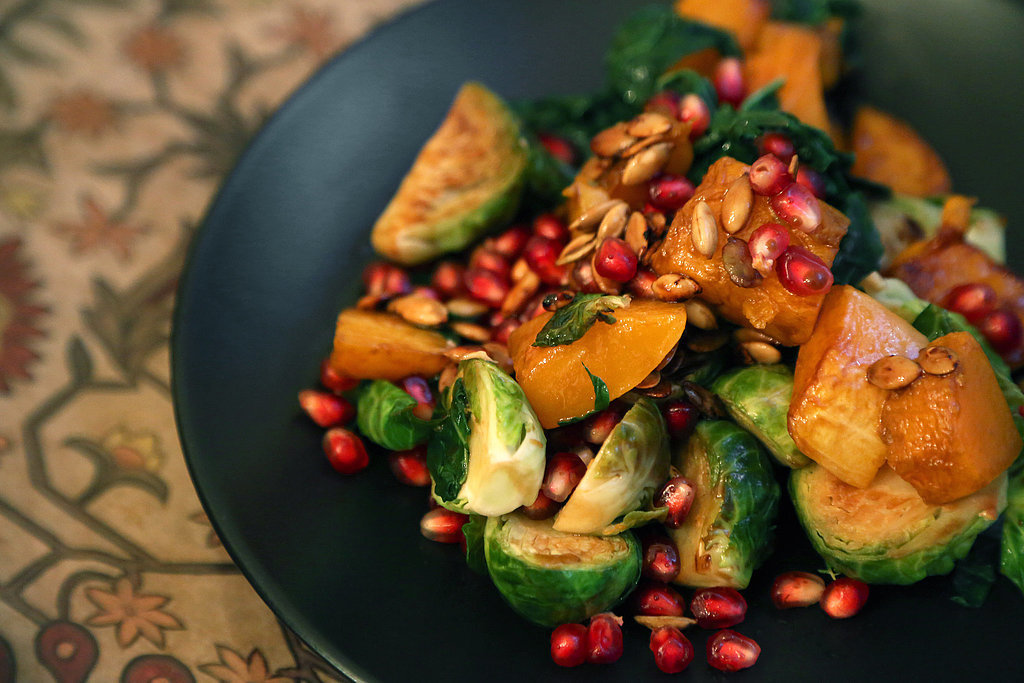 This simple mason jar salad [12] is made with plenty of seasonal ingredients, such as brussels sprouts, butternut squash, and pomegranate seeds.