52 Weeks of Baking: Goldifish and The Three Bears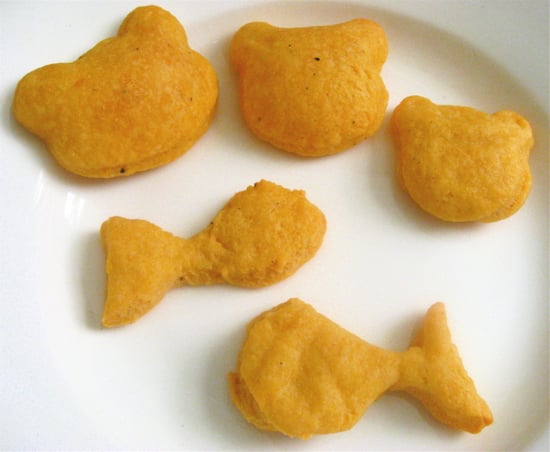 The other day I walked past PartySugar's desk and caught her looking at some puffy goldfish crackers. I asked her what she was looking at and she said that she would send it my way. It turned out that she had found a recipe for homemade goldfish crackers. I knew immediately that I wanted to give it a try, however, there was one problem, I didn't have a fish cookie cutter. I thought I would cut them out with a knife (which is what I did for the few you see), but in the end I decided to use a bear cookie cutter instead. The final result was pretty tasty, and was very similar to store bought goldfish crackers. To make your own golden, cheesy crackers,
If I made these again, I think I'd add a little cayenne to give them a little more oomf. Oh and be sure to store them in an air tight container (or eat them right away) they absorb the moisture in the air pretty easily.