In the past few weeks, we've combined Mexican cheese with corn [1] in a salty, creamy salad, praised sweet corn pudding [2], and pondered the virtues of yellow corn versus white [3]. Can you tell that we're obsessed with the stuff? From chowders to fritters, there are a number of ways to use corn when it's in season — but nothing is quite like relishing the succulence of a sweet, naturally buttery bite straight off the cob. Here are six of our favorite ways to top it all off.
Citrus Zest and Lemon Juice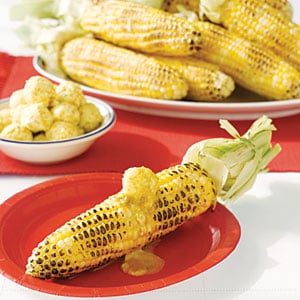 The acidity of lemon juice and the zing of orange and lime zests [4] brighten up a sweet ear of Summer corn.
Parsley Butter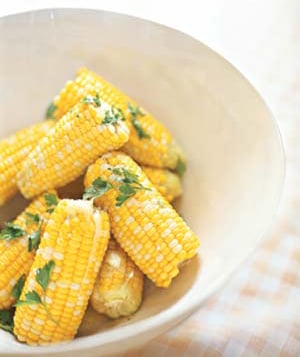 Unlike, say, sorrel or tarragon, parsley [5] is one of those herbs I always keep in the crisper. Its verdant, grassy flavor works well in sauces or as the star flavoring to top corn on the cob.
Feta and Black Pepper
If you're a yellow corn fan [6], top it with Mediterranean accoutrements like feta and pepper [7].
Cajun Seasoning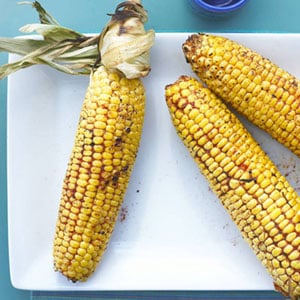 Fiery Louisiana seasoning [8] can spice up a neutral piece of fish or chicken breast, but imagine what it can do to plump, juicy kernels of corn.
Parmesan With Italian Seasoning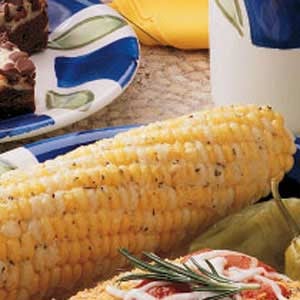 What could be more comforting than coating sweet, carbo-licious corn in a cheese-infused butter [9] and Italian herbs?
Mayo, Cheese, and Chile
The world's most perfect grilled corn gets treatment from a hot grill, then a generous slather of mayonnaise, aged cow's milk cheese, and chiles de arbol [10].