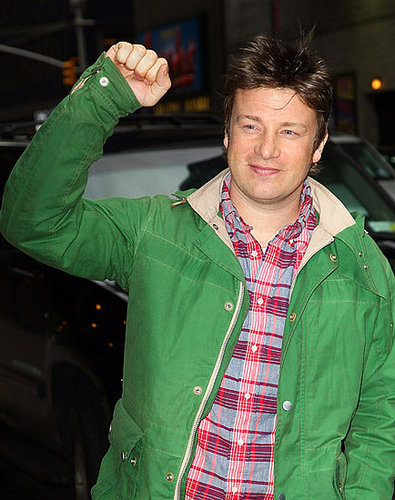 Jamie Oliver
has not had much good luck as of late. He ran into
all sorts of difficulties
when shooting the second season of
Food Revolution
in Los Angeles, and now it's been
pulled from its regular
Tuesday night time slot.
The show, which premiered on April 12, didn't get high enough ratings, so ABC has removed it from the schedule. However, the network plans on airing the remaining episodes on Friday nights starting June 3.
Although I caught the premiere episode, I haven't been watching it each week.
How about you?