Halloween [1] parties don't have to be all about the kitschy hot dog ghosts and eyeball deviled eggs. Instead, plan a menu that highlights pumpkin, squash, apples, and other fresh Fall produce. Yes, black and orange colors make an appearance, but naturally and not artificially. Have a happy adults-only Halloween!
Pumpkin Pineapple Cocktail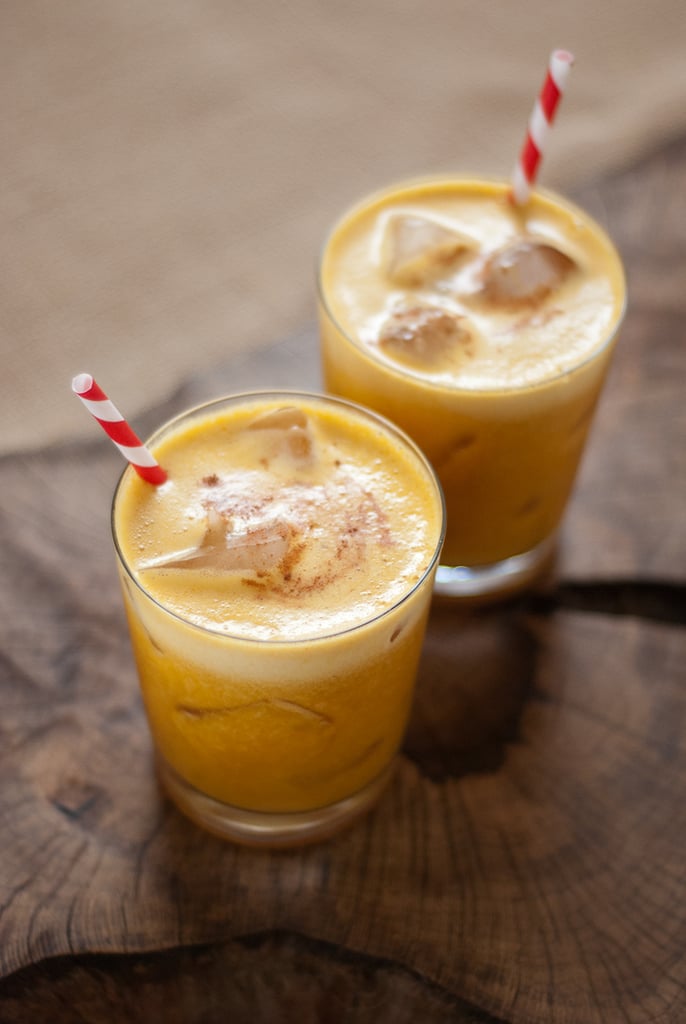 Start the night off by serving guests pumpkin pineapple cocktails [2], rum-based drinks sweetened with honey and garnished with pumpkin pie spices. Keep a big batch in a punch bowl so guests can refresh their cups throughout the night.
Cheddar, Beer, and Pumpkin Dip
Bake a hollowed-out pumpkin until tender then fill it with cheddar, beer, and pumpkin dip [3]. Instruct guests to scrape a bit of the cooked squash as they dollop the cheese mixture onto the garlic crostini.
Italian Sausage, Kale, and White Bean Soup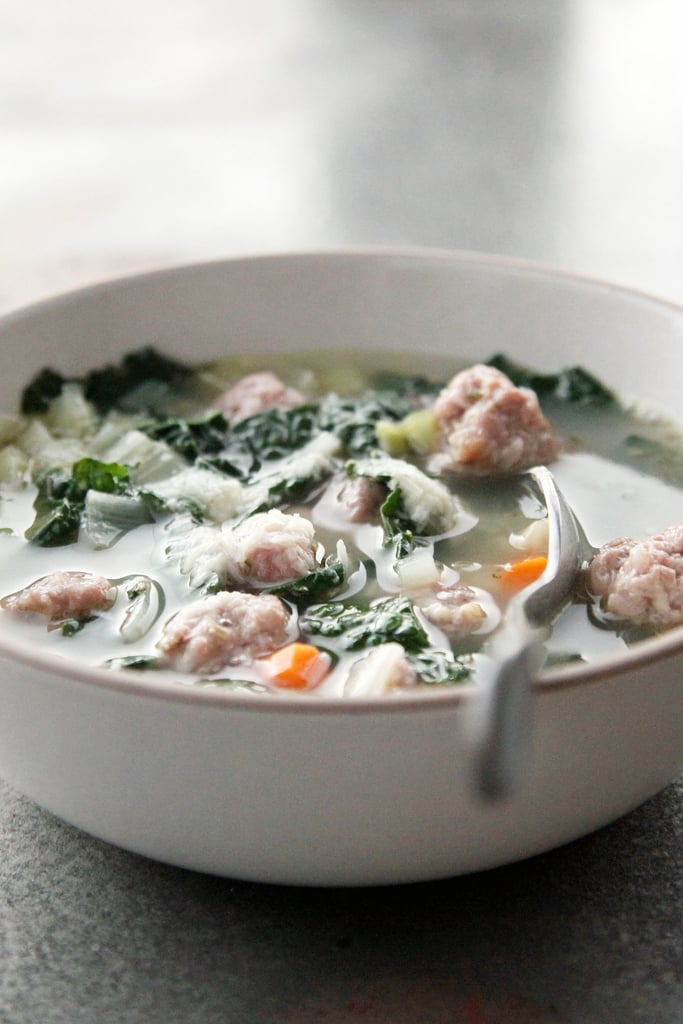 Soup can curb hunger as guests trickle in. Let guests ladle this seasonal sausage, kale, and white bean soup [4] into small bowls or coffee mugs.
Roasted Butternut Squash Salad With Maple Vinaigrette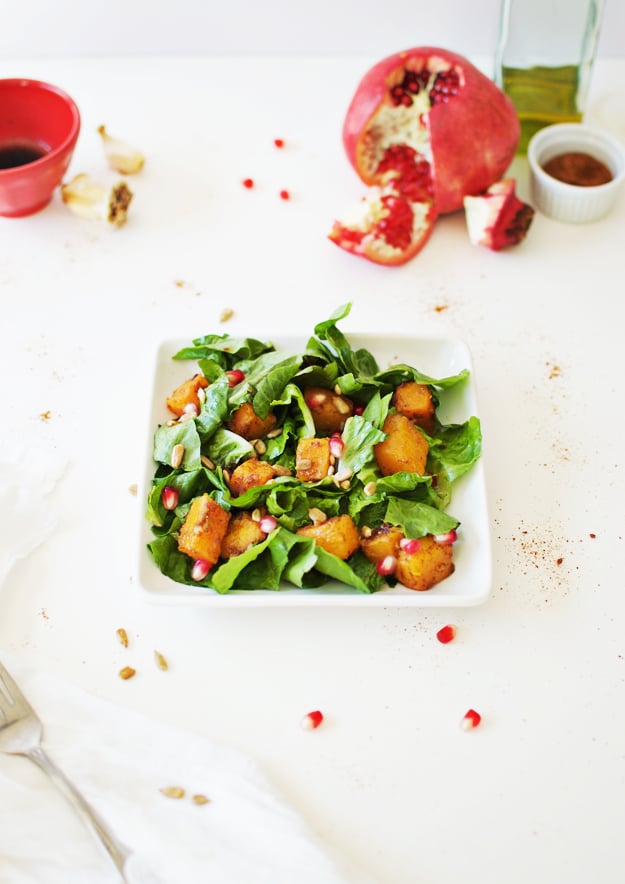 Take a traditional salad with roasted butternut squash and pomegranate seeds [5], but dress it up Halloween [6] style with a maple vinaigrette.
Steamed Mussels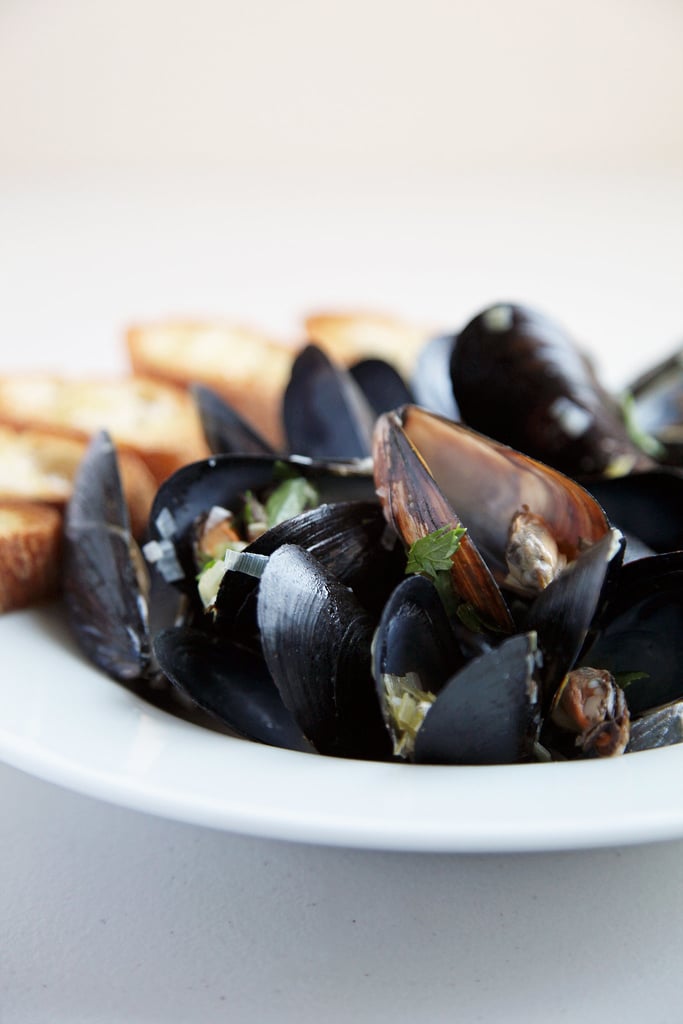 Beyond being the appropriate black and orange colors, mussels [7] are an impressive and startlingly easy dish to prep and serve guests. Just be sure to include some sort of bread to sop up the buttery white wine sauce.
Pumpkin Garlic Knots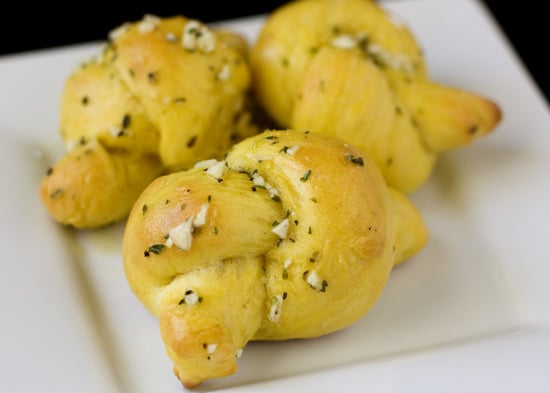 Dinner isn't complete without a big batch of pumpkin garlic knots [8]. The yeasty, bright-orange rolls complement the soup and the mussels, but they are also excellent with a hefty smear of pumpkin butter (pumpkin puree and butter whipped together).
Bourbon-Spiked Caramel Apples With Smoked Sea Salt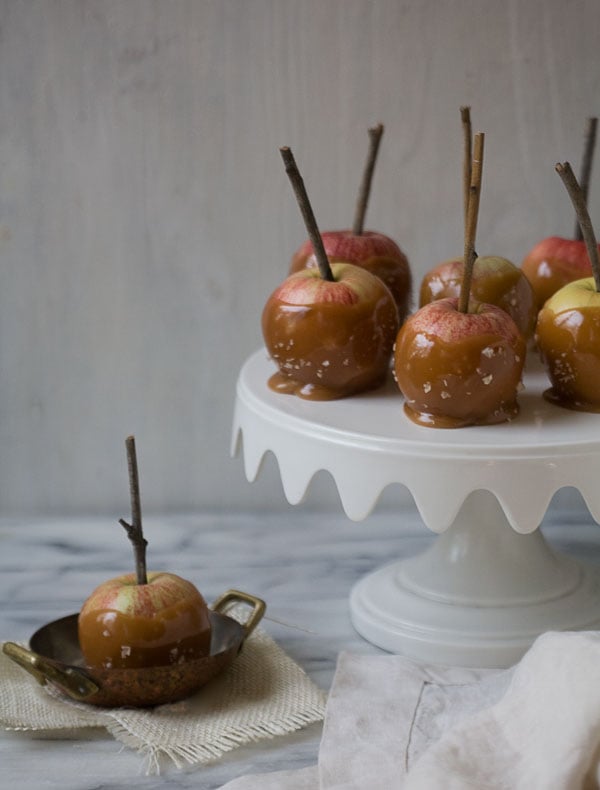 This is an adult party — so it goes without saying there will be no eyeball- or worm-studded desserts. Instead, channel Martha Stewart [9] and make bourbon-spiked caramel apples with smoked sea salt [10], complete with a twig stick handle.