Chances are that you have a cocktail and spirits aficionado in your life whose tastes run beyond the everyday. This year, show them you care with liqueurs, top-shelf liquor, exotic ingredients, or the requisite gear suited to their hobby of choice.
Fee's Bitters Set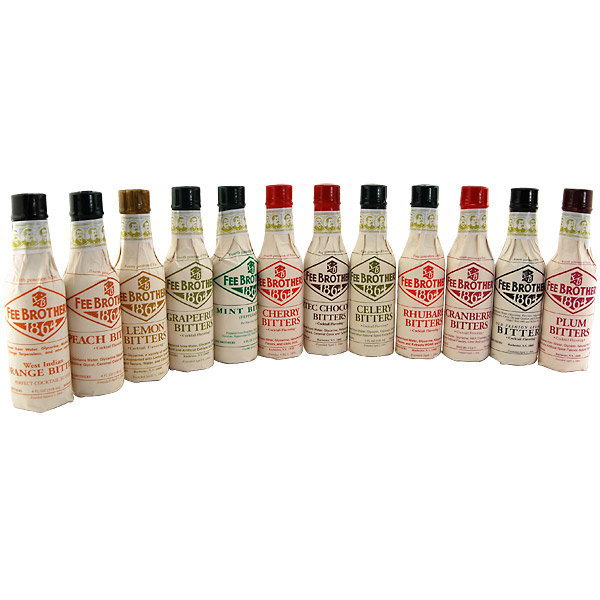 A dash (or two) of bitters is a go-to ingredient for adding robust flavor to cocktails. This 12-piece Fee Brothers bitters set [1] ($95) includes both the old standards (aromatic and orange) as well as more exotic offerings like cranberry, celery, rhubarb, and grapefruit that your giftee likely won't have on hand. Alternatively, tuck a single bottle or two like Scrappy's Cardamom Bitters [2] ($22) or Miracle Mile Yuzu Bitters [3] ($24) into their stocking.
Templeton Rye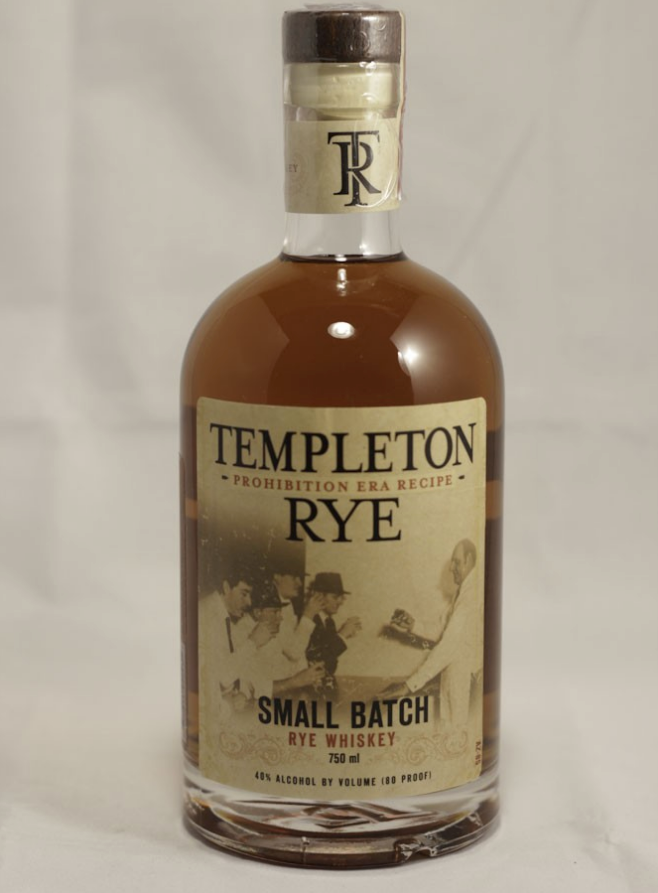 Exceptionally smooth and unmistakably rye-forward, Templeton Rye [4] ($35) is a great intro to rye whiskey. Notably, it's made from more than 90 percent rye, which far exceeds the 51 percent minimum for the rye whiskey classification.
Carpano Antica Formula Vermouth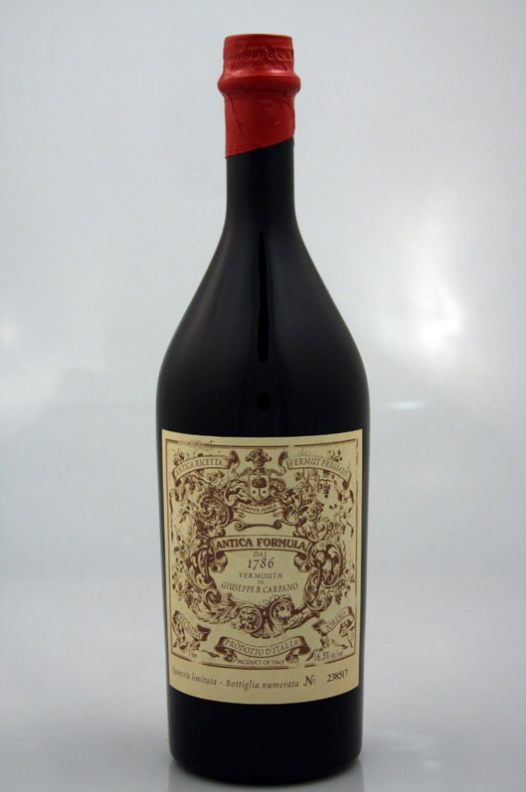 With sweet vermouth [5] ($33) this exquisite, there's no need to reserve it for mixed drinks only. Instead, it's a great candidate for sipping on the rocks unadorned or with an orange twist as an aperitif.
Japanese Mixing Glass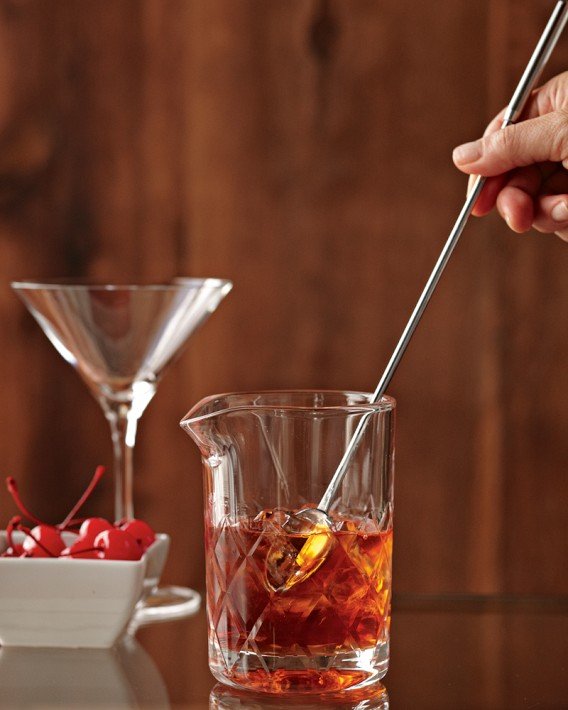 It's likely that the boozehound in your life already has a trusty cocktail shaker, and while that can certainly serve double duty for drinks that are stirred, not shaken, a Yarai mixing glass [6] ($60) is an elegant and pragmatic alternative as its straight sides make for easier stirring.
Flor de Caña Extra Dry 4 Year Old White Rum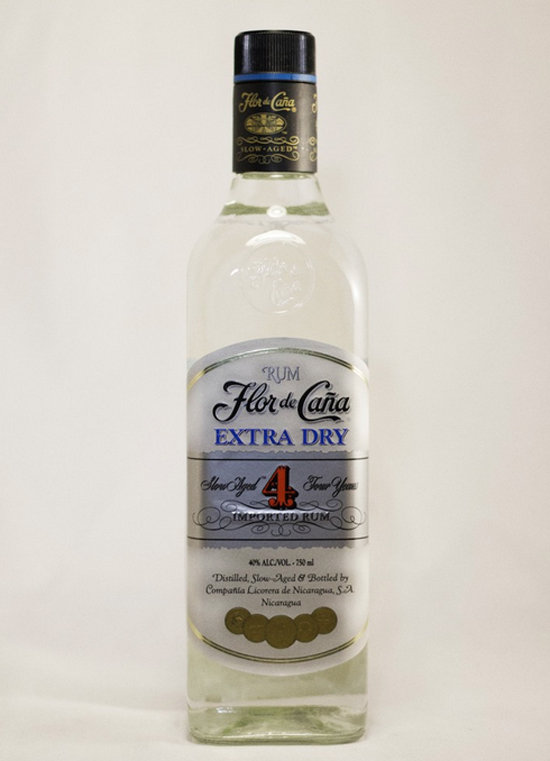 Flor de Caña White Rum [7] ($18) is the only white rum on the market that's aged for four years yet is priced at an affordable rate. It's especially great in tiki and other tropical cocktails.
PDT Cocktail Book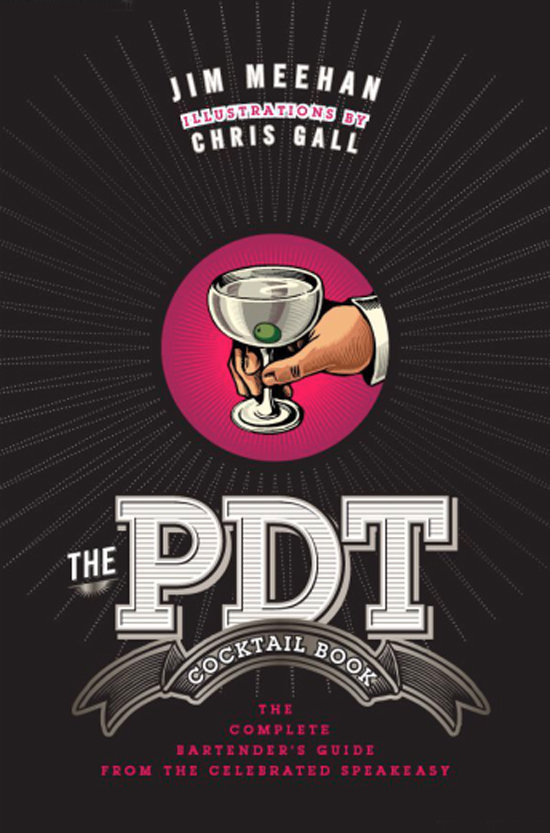 Inspire their cocktail creations with recipes from NYC's famed PDT speakeasy [8] ($25).
Luxardo Maraschino Cherries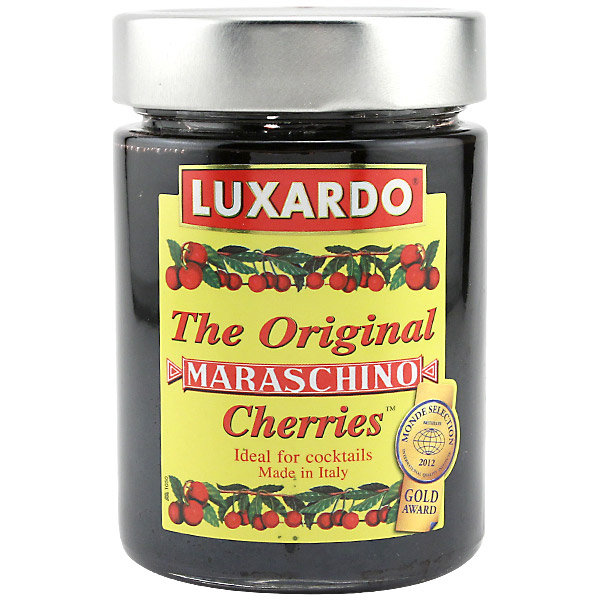 A far cry from saccharine, glowingly red supermarket maraschino cherries, Luxardo Maraschino Cherries [9] ($18) are a bar standard thanks to their robust, sweet-tart cherry flavor. Luxardo Maraschino Liqueur [10] ($33) is also a stellar choice for adding complexity to cocktails like the Hemingway daiquiri [11].
Bummer & Lazarus Gin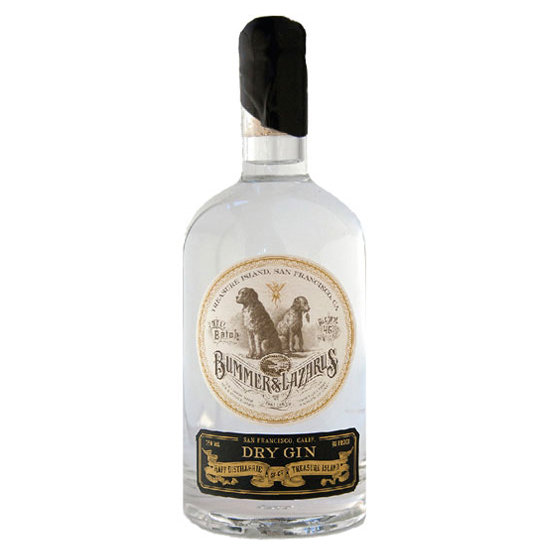 If your recipient is a sucker for a charming backstory, give them Bummer & Lazarus Gin [12] ($45). Named for two stray dogs (Bummer and Lazarus, naturally) whose friendship went the 19th-century equivalent of viral as a fixture in newspapers, one might assume that this tipple is all fluff. Thankfully, it wins on the flavor front as well with citrus and floral notes and a spicy finish.
St. Germain Elderflower Liqueur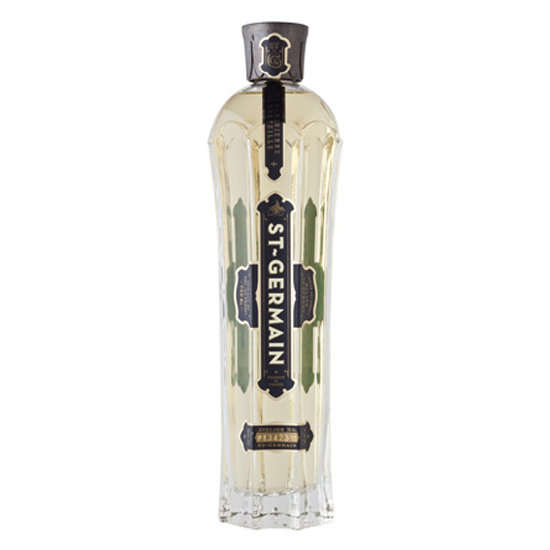 St. Germain's [13] ($37) delicate, floral notes are a natural pairing with citrus. A splash is a welcome addition to a glass of Champagne for a simple sparkling cocktail. Additionally, we love the way its swoon-worthy bottle design looks sitting on a home bar.
Silver-Plated Julep Cups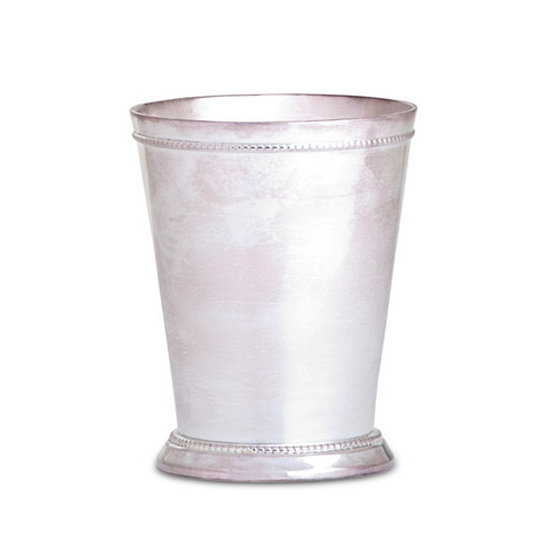 Add a touch of elegance to their next Kentucky Derby viewing party (or any night really) with a set of heirloom-worthy silver-plated julep cups [14] ($25 each).
Del Maguey Mezcal Vida
Often likened to being tequila's smokier cousin, mezcal like Del Maguey Vida [15] ($40) has surged in popularity across high-end cocktail bars lately. Incorporate it into cocktails, or sip it on the rocks.
Spirits History Books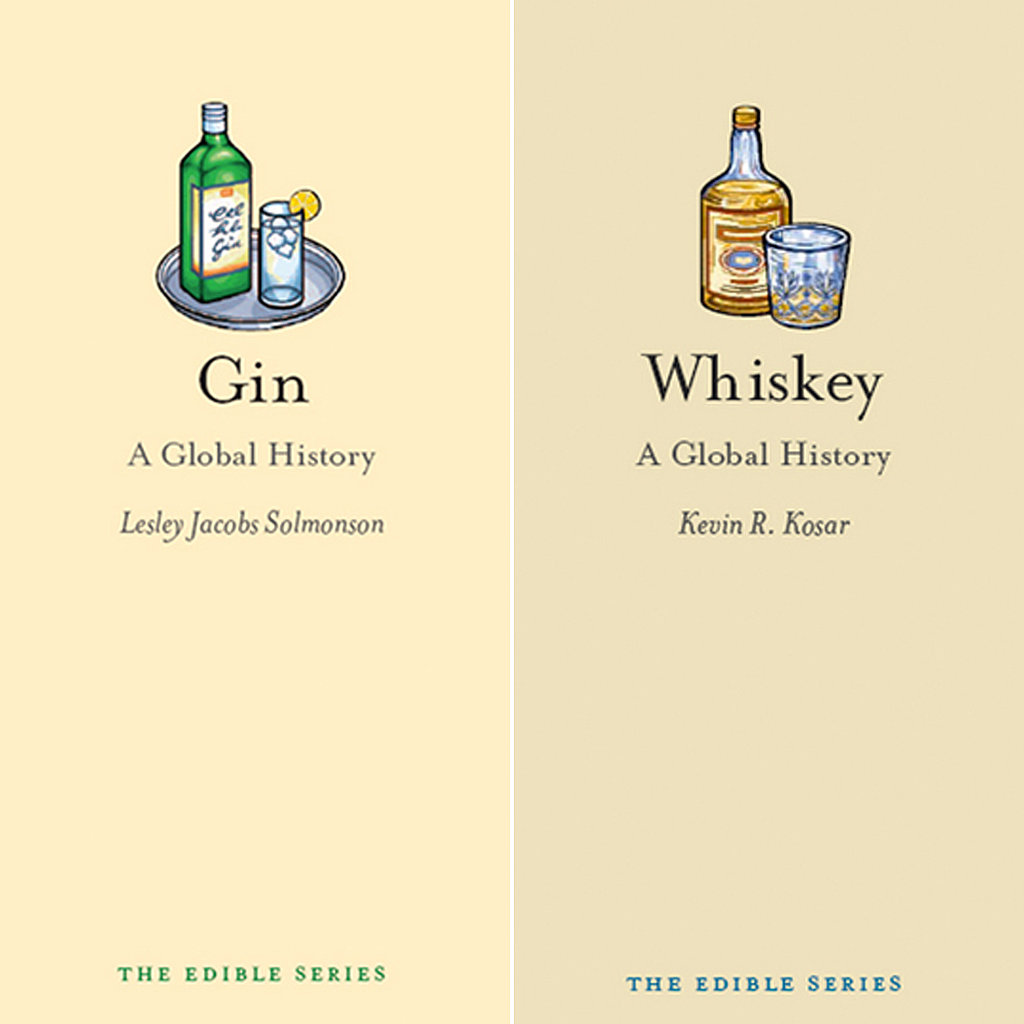 For an extraspecial gift, give the gift of knowledge alongside a choice bottle of the corresponding spirit. Whether their tastes run toward gin [16] ($17), whiskey [17] ($16), rum [18] ($17), or vodka [19] ($17), there's a book to match!
Small Hand Foods' Syrups
Small-batch orgeat [20] (from $12), pineapple gum syrup [21] (from $12), grenadine [22] (from $12), and gum syrup [23] (from $10) will add flair to everything from tiki to Prohibition-era cocktails.
Woodford Reserve Bourbon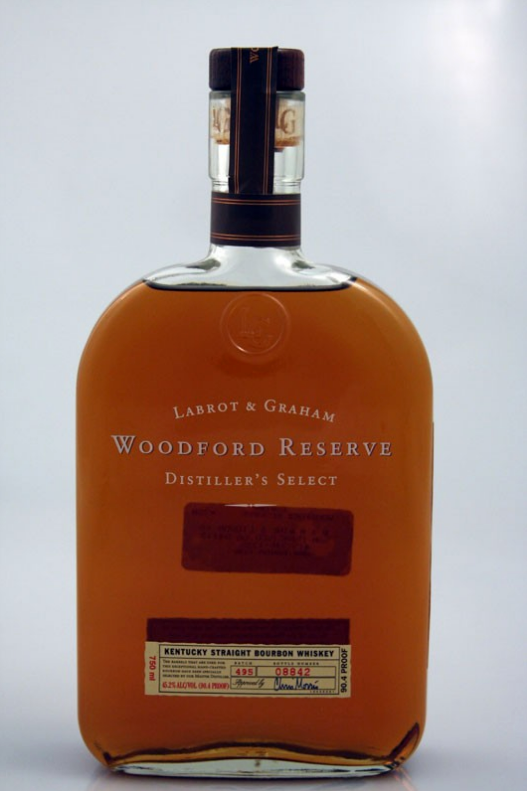 Upscale enough for a gift without breaking the bank, spicy and smooth Woodford Reserve Bourbon [24] ($27) will please the palate whether served neat, on the rocks, or in a classic cocktail.
St. George Absinthe Verte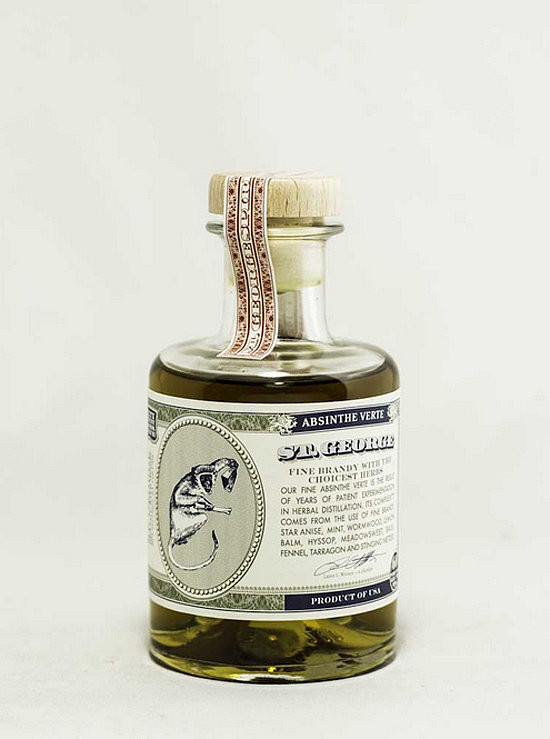 The best things come in small packages. Case in point: a petite 200 ml bottle of St. George Absinthe Verte [25] ($20), which, though small, will thankfully go a long way. Absinthe is often employed as a rinse in cocktails, where a dash is swished in a glass and then poured out (or used to rinse multiple glasses).
Rosle Channel Knife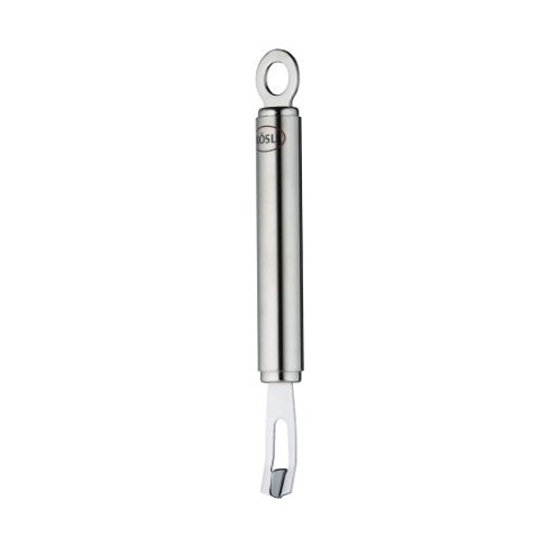 A supersharp channel knife [26] ($26) makes all the difference when making citrus twists, a favorite bartender's garnish that adds flair and zesty flavor to cocktails.
Bitters History Book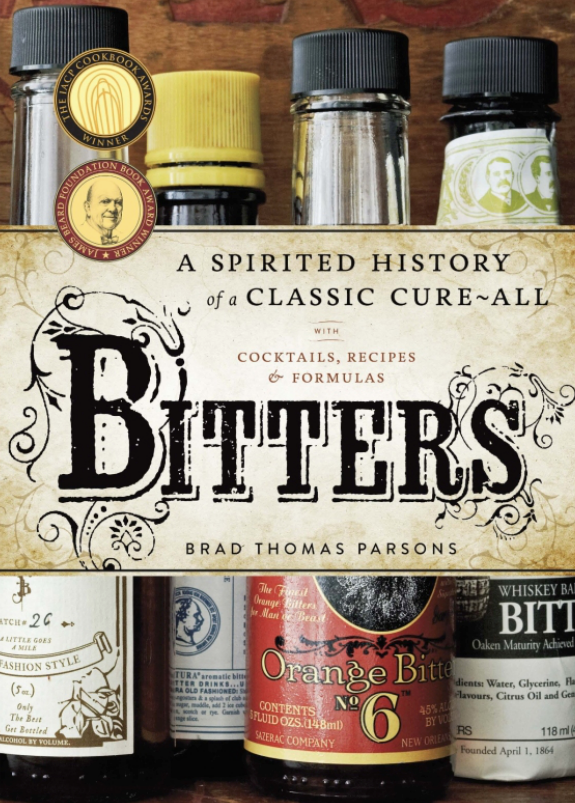 Full of intriguing facts without edging into dry and boring territory, the award-winning Bitters: A Spirited History of a Classic Cure-All, With Cocktails, Recipes, and Formulas [27] ($25) is sure to be a fixture on their nightstand.
Hibiscus Flowers in Rose Syrup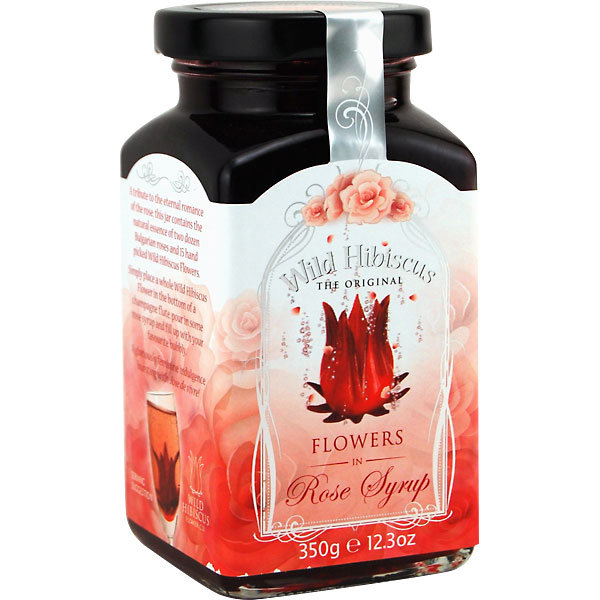 Part visual spectacle (the petals unfurl in cocktails), part tart and floral cocktail garnish, preserved hibiscus flowers [28] ($17) are a hit in Champagne cocktails [29] and the like.
Pisco Portón
If you're shopping for a citrus-lover, try Pisco Portón [30] ($35), a key ingredient in tangy pisco sours [31] and pisco punch (a citrus, pineapple, and pisco tipple).
Quintessential Amaro Nonino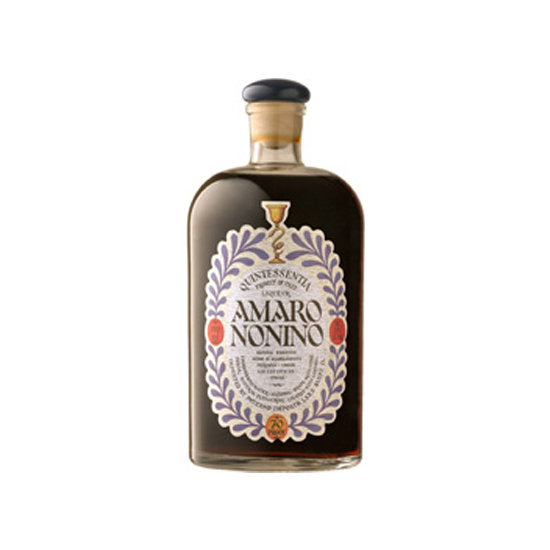 Aperitif aficionados will appreciate a bottle of Amaro Nonino [32] ($48), a luxe herbal sipper.
Bartender Bag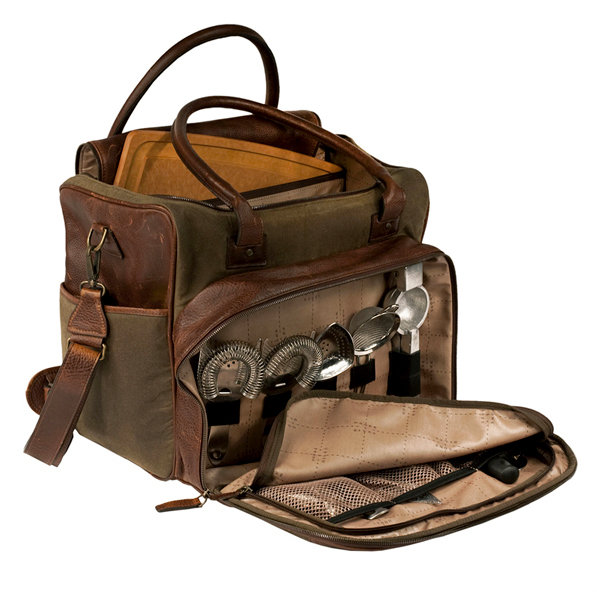 Moore & Giles [33] Inc. and Jim Meehan of PDT [34] designed this upscale bartender's bag [35] ($595). It may be a splurge, but for the person who travels with cocktail gear to parties, it's a stylish way to keep everything organized.
Le Compte 5 Year Old Pays d'Auge Calvados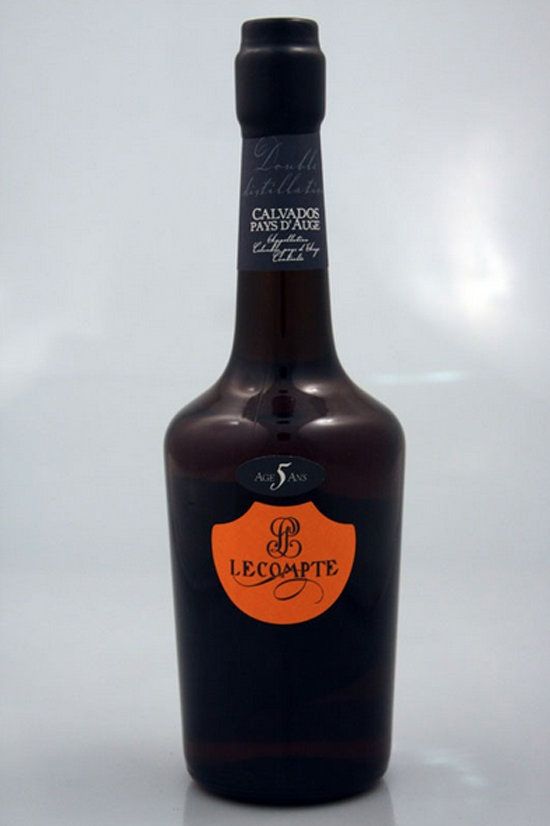 For a delightful digestif option, try Le Compte 5 Year Old Pays d'Auge Calvados [36]. At $50, it might seem pricey, but compared to other Calvados, which often go for upward of $100 a bottle, it's a steal.
Tomr's Tonic Concentrate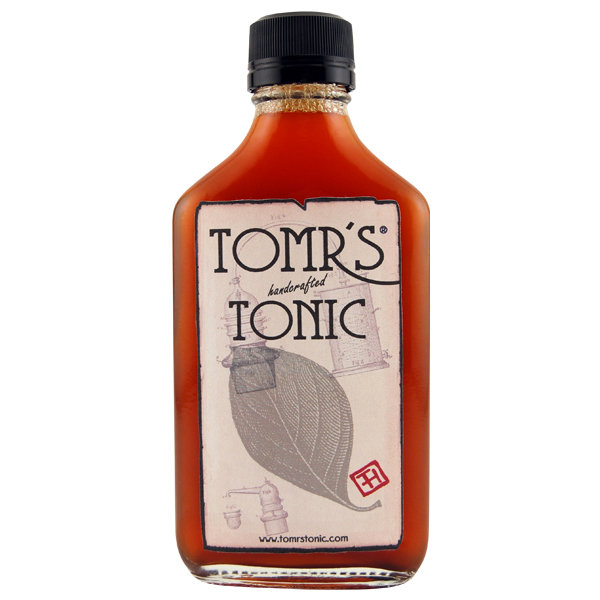 Elevate gin and tonics with Tomr's handmade tonic concentrate [37] ($12). The organic tonic develops its red color naturally from the bark of the cinchona tree, which is the original source for quinine.
St. George's Gin Sampler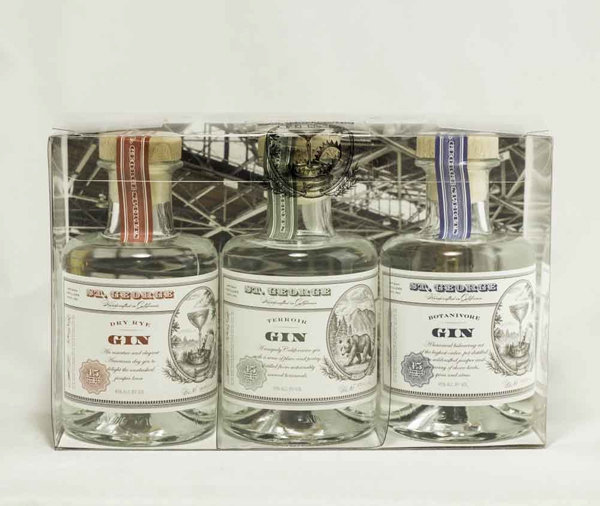 The St. George's gin sampler [38] ($30) offers a generous taste (200 ml) of its small-batch and much-lauded terroir, dry rye, and botanivore varieties.
Trader Vic's Roasted Chestnut Liqueur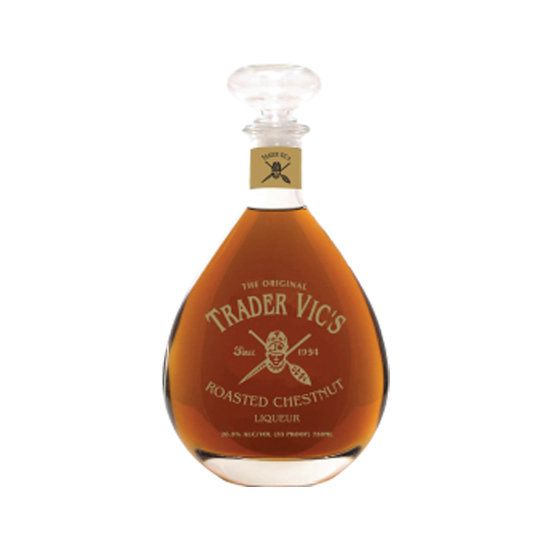 Give a taste of Christmas with Trader Vic's Roasted Chestnut Liqueur [39] ($21). We particularly love a splash in Champagne for a warming wintery cocktail.
Gilded Champagne Flutes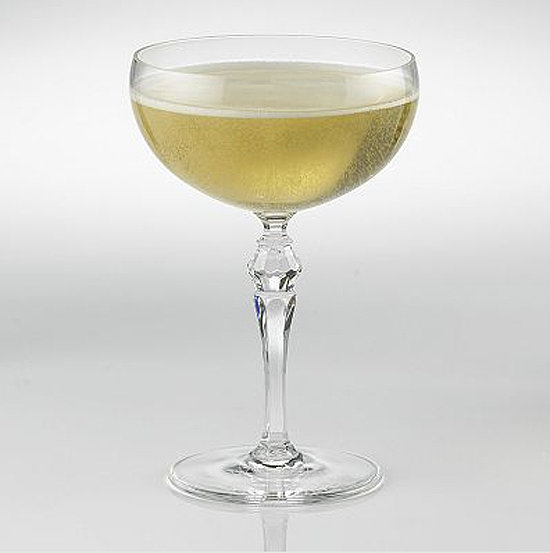 These dainty, art-deco-inspired Champagne coupes [40] ($70 for four) serve double duty as a vessel for cocktails and sparkling wine.
Ice Ball Maker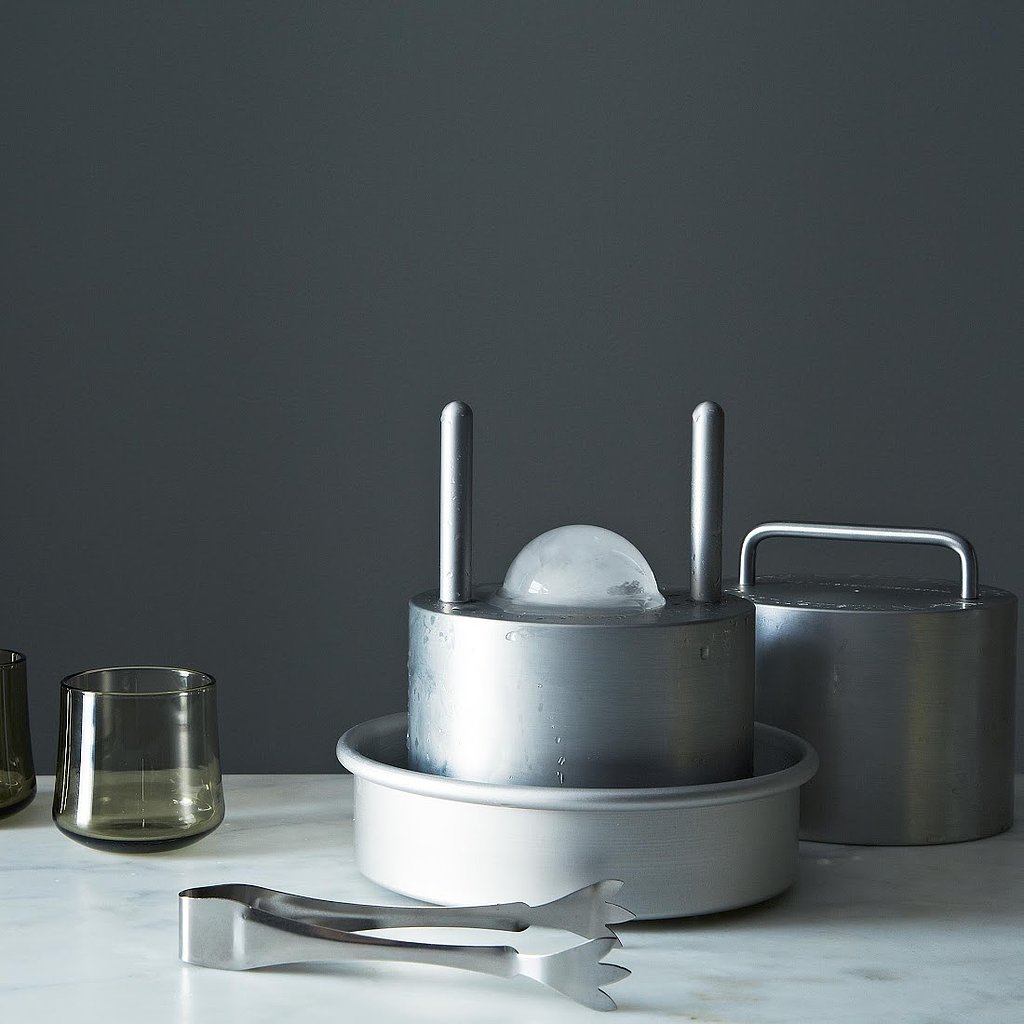 Large, spherical ice cubes might seem all style and no substance, but we're partial to their ability to chill down cocktails and spirits served on the rocks without serious dilution. For the Rolls-Royce of ice cube makers, give this device [41] ($399) that melts down square ice cubes into spheres in a matter of seconds. For an affordable alternative, try a plastic ice cube mold [42] ($11).
Fortaleza Blanco Tequila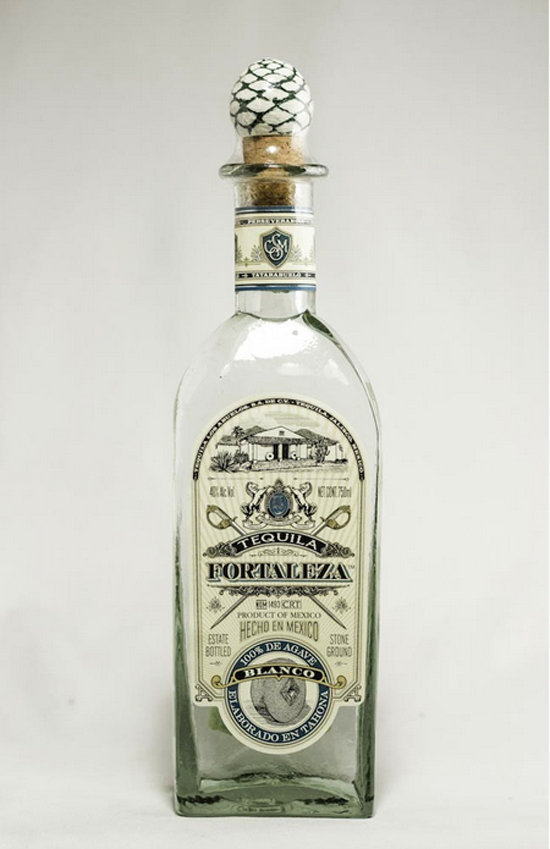 Forteleza Blanco Tequila [43] ($49) is so smooth and nuanced in flavor that it's meant to be sipped slowly (neat or on the rocks) rather than shaken into margaritas or gulped down shot-style.