While an all-beef burger [1] is pretty darn hard to beat, these unconventional burgers give the all-American classic a run for its money. These burgers, which run the gamut in style from Southwestern crab cakes nestled between buns to Asian-inflected options (mushu pork or tandoori chicken burgers, anyone?), are bound to satisfy even those who swear by the bovine standard. Keep reading, get inspired, and then fire up the grill!
Source: Aida Mollenkamp [2], A Better Happier St. Sebastian [3], The Gouda Life [4], The Little Ferraro Kitchen [5]
Mediterranean-Spiced Lamb Burger
For a taste of the Mediterranean, try an earthy lamb burger [6] dressed with olive mayo, red onions, feta, and cucumbers.
Source: Aida Mollenkamp [7]
Tandoori-Style Chicken Burgers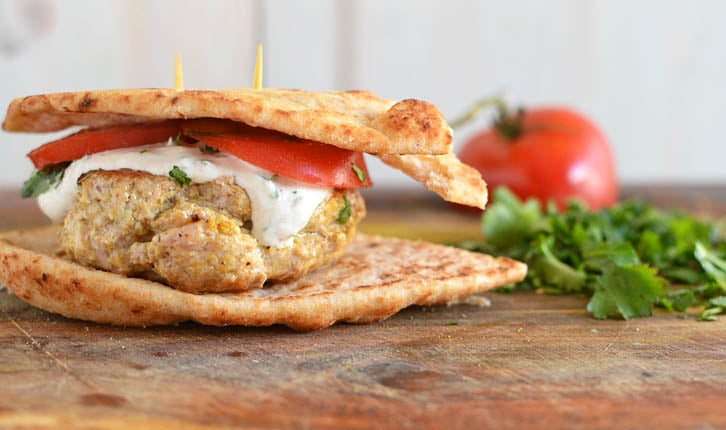 Chicken burgers [8] shed their boring reputation when seasoned with tandoori-style spices and served sandwiched between two pieces of chewy naan with a dollop of minted yogurt sauce.
Source: The Little Ferraro Kitchen [9]
Mushu Pork Burger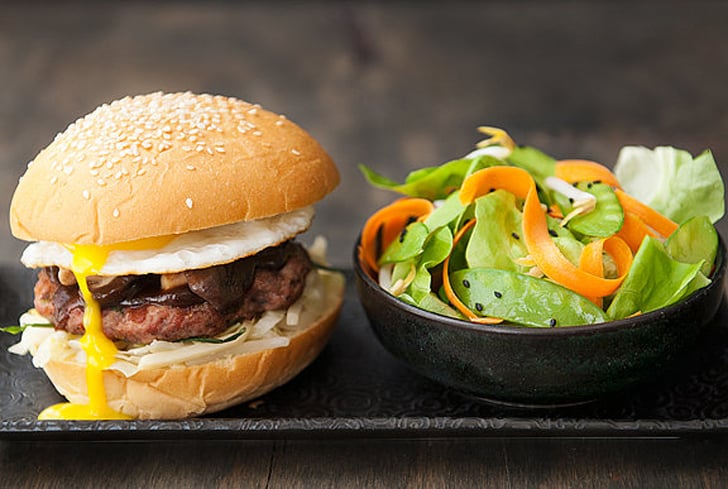 Sauteed shiitake mushrooms, cabbage, hoisin sauce, fried egg (check out the oozing yolk) and well-seasoned pork combine for a delectable mushu-pork inspired burger [10].
Source: Use Real Butter [11]
Southwestern Crab Cake Burgers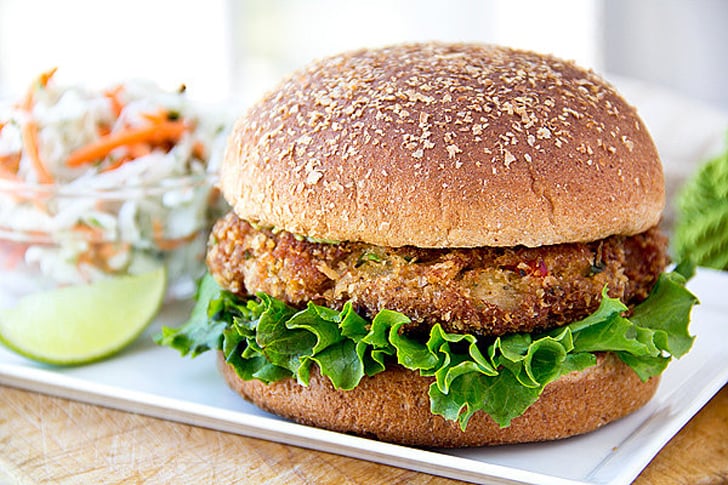 Sandwich tender crab cakes between two burger buns [12] and you're bound to have a winner on your hands. Slather on avocado-scallion mayo and a healthy dose of jicama-carrot slaw, and it's practically a sure thing.
Source: The Cozy Apron [13]
Bison-Apple Burgers with Smoked Blue Cheese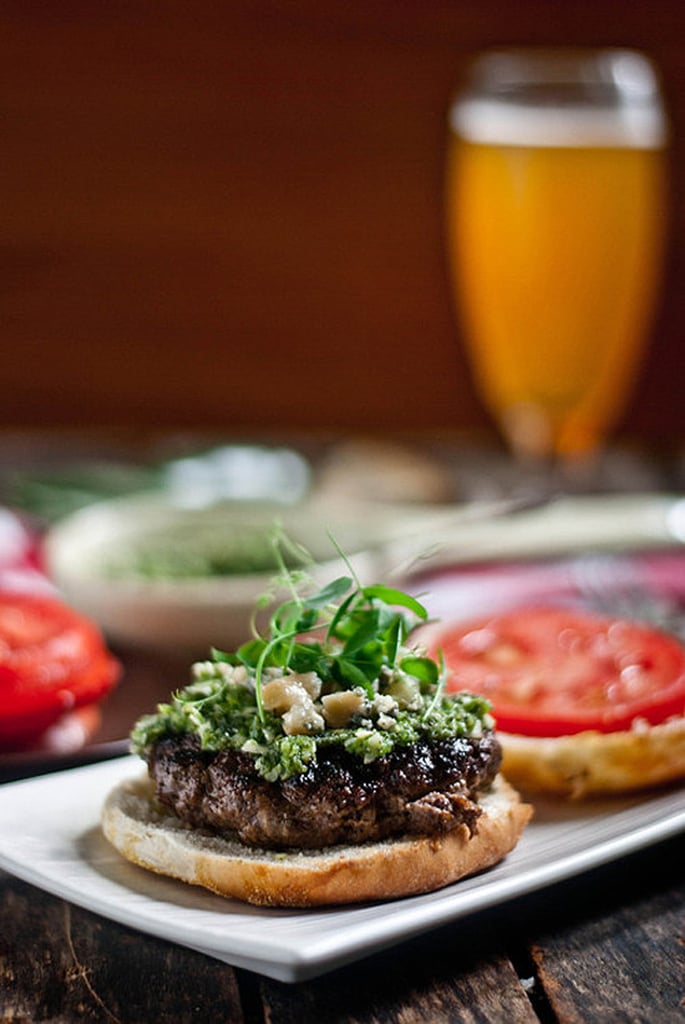 Meaty bison patties [14] meet their match with sweet apples, sage-jalapeño pesto, and smoked blue cheese. For extra points, pair this stunner of a sandwich (or any of these burgers) with a frothy beer.
Source: The Gouda Life [15]
Sundried Tomato and Basil Turkey Burgers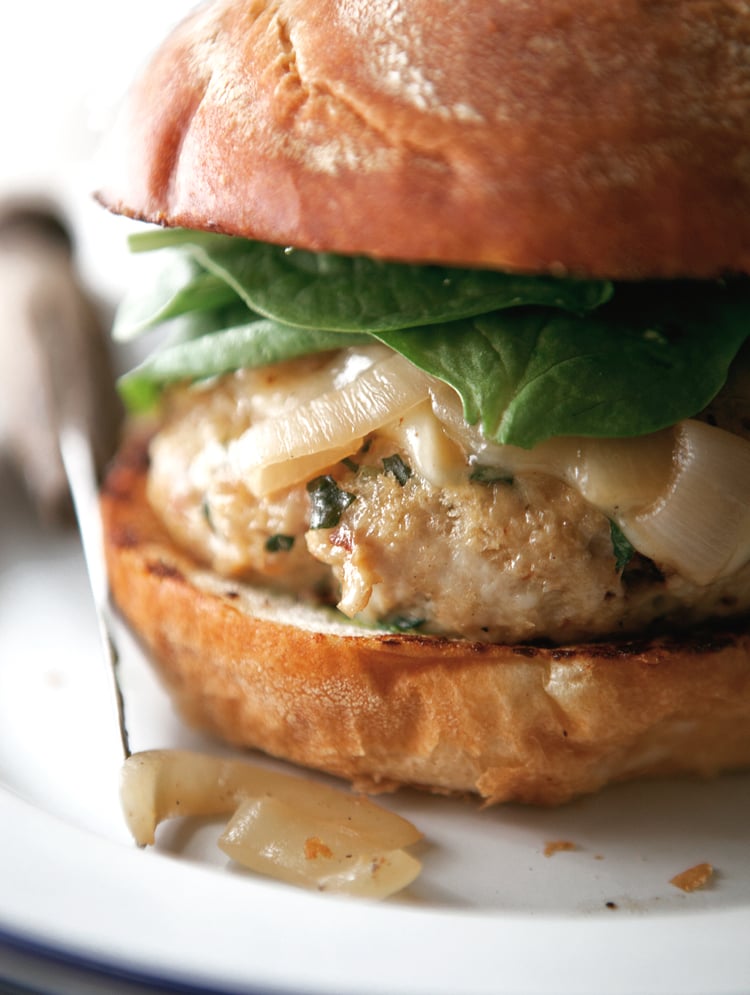 Turkey burgers take on an elevated form when seasoned with savory-sweet sundried tomatoes, romano cheese, basil, and garlic. (And that's just in the patty!) Rounded out with smoked provolone cheese, basil mayonnaise, and caramelized onions and this fully-loaded burger [16] is hard to beat.
Source: A Better Happier St. Sebastian [17]
Pork and Chorizo Burgers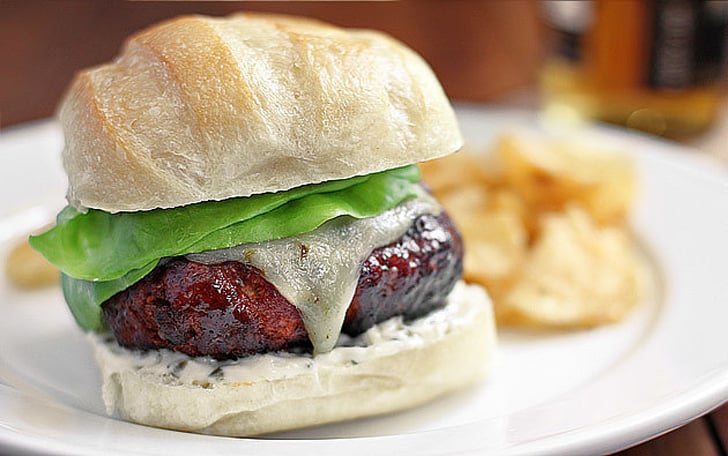 Bold, juicy, and just spicy enough, chorizo-enhanced pork burgers [18] are bound to enter your recipe rotation after the first bite.
Source: Ezra Pound Cake [19]
Buffalo Chicken Burgers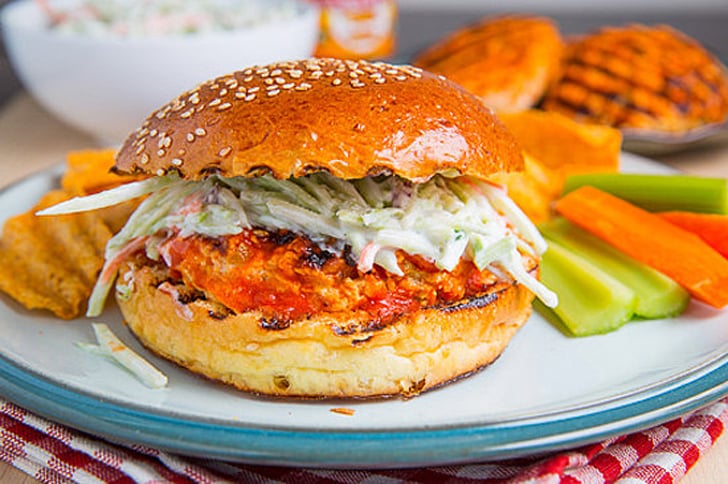 Pay homage to a game-day favorite — hot wings dipped in blue cheese dipping sauce — with zingy chicken burgers [20] that pair a buffalo chicken patty with creamy blue cheese slaw.
Source: Closet Cooking [21]