As American As Apple Crisp
Party must be able to predict the future, well, at least mine, because this past weekend a friend dropped off a bushel of apples! After reading through your wonderful ideas and strongly debating on making those scrumptious apple and brie nachos, I opted for a traditional, exceptionally tasty apple crisp!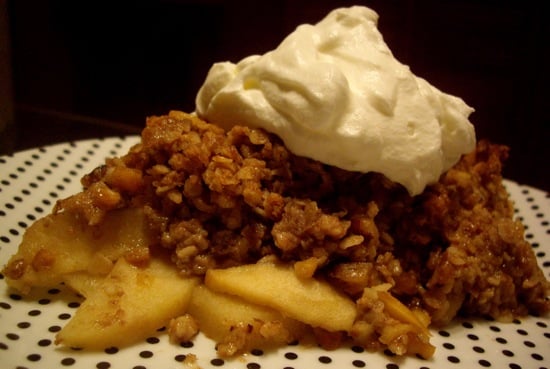 Like crumbles, crisps are very easy to make and require little prep work. For an extra crunchy texture, I added old-fashioned oats and freshly roasted walnuts to my crisp. Crisps are a delightful alternative to the classic, time-consuming holiday pie and are easily adaptable to include a variety of fruits. Whatever fruit you choose, always serve warm with a large dollop of whipped cream! Get started on your own and
.