Anthony Bourdain [1] hosted a Ocean Liner Dinner [2] this weekend at the South Beach Wine & Food Festival [3] as a tribute to first-class transcontinental dining. Prior to the SOBEWFF event, he explained [4], "We're doing this for fun. It's basically a group of chefs getting together to work on a meal reflecting our common appreciation and nostalgia for an antique, long-gone, 'Continental-style' cuisine . . . None of the chefs would ever be able to get away with serving this kind of menu in their restaurants, so it's intended to be a sentimental journey — back in time."
The Wolfsonian-FIU museum and its collection of 400 liner menus [5] inspired Bourdain and a group of participating chefs, including Eric Ripert, Daniel Boulud, and Francois Payard to create dramatic French dishes [6] like oeuf en gelée and pithivier of pheasant. A first-class ticket to the SS Wolfsonian dinner cost a whopping $1,500, and the proceeds benefited the museum as well as the FIU School of Hospitality and Tourism Management. Though we'll never know what Boulud's halibut (pictured) tasted like, these photos nearly give it away.
All Aboard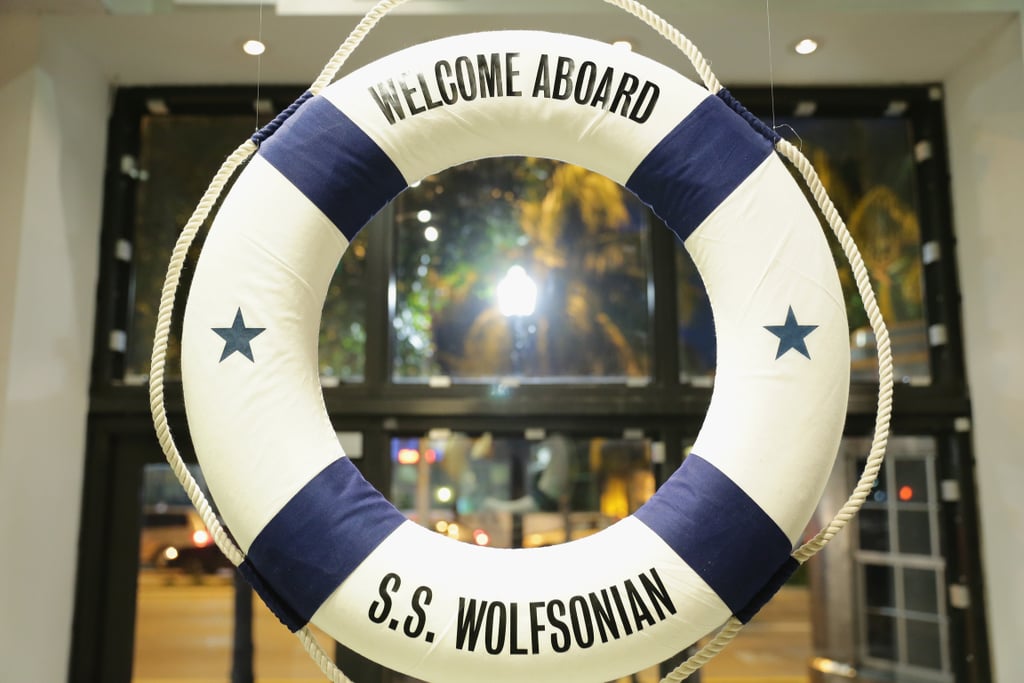 Though ticket holders did not dine on a boat, the setting certainly suggested otherwise. Christofle [7], a French company specializing in silver and home accessories, styled the museum to look like a passenger ship.
The Dining Room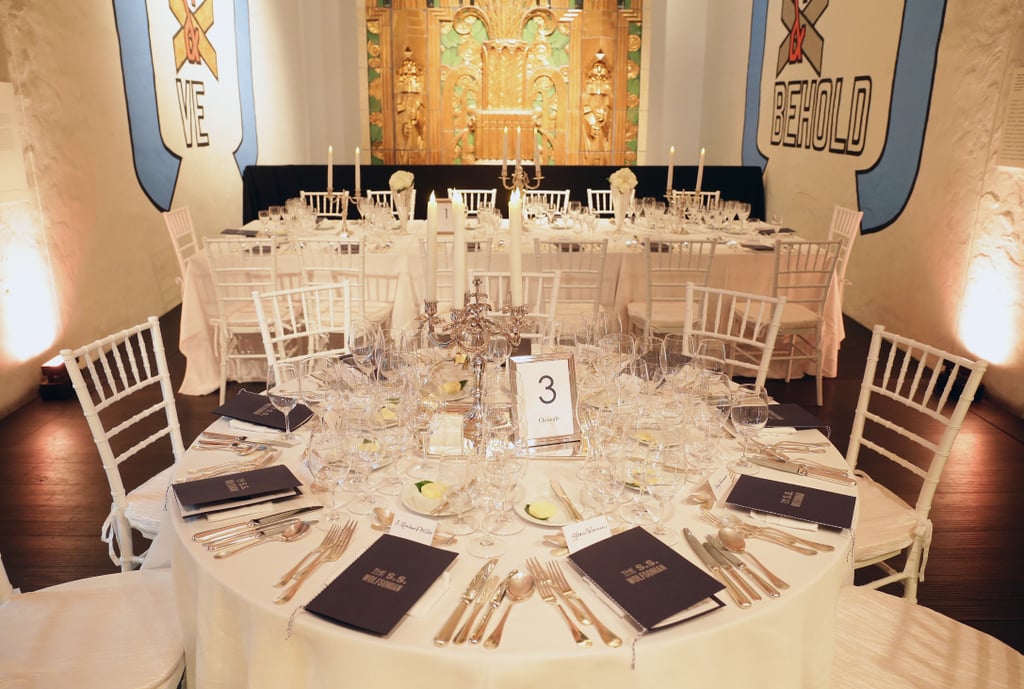 Anthony Bourdain [8] envisioned the dinner [9] as "served in the Russian tableside manner on period tableware."
Dramatic Details
It doesn't get more intimate than this view of Anthony Bourdain [10]'s place at the table. Notice the intricate silver, the calligraphy on the place cards, and that gold, round pat of French butter.
A VIP Guest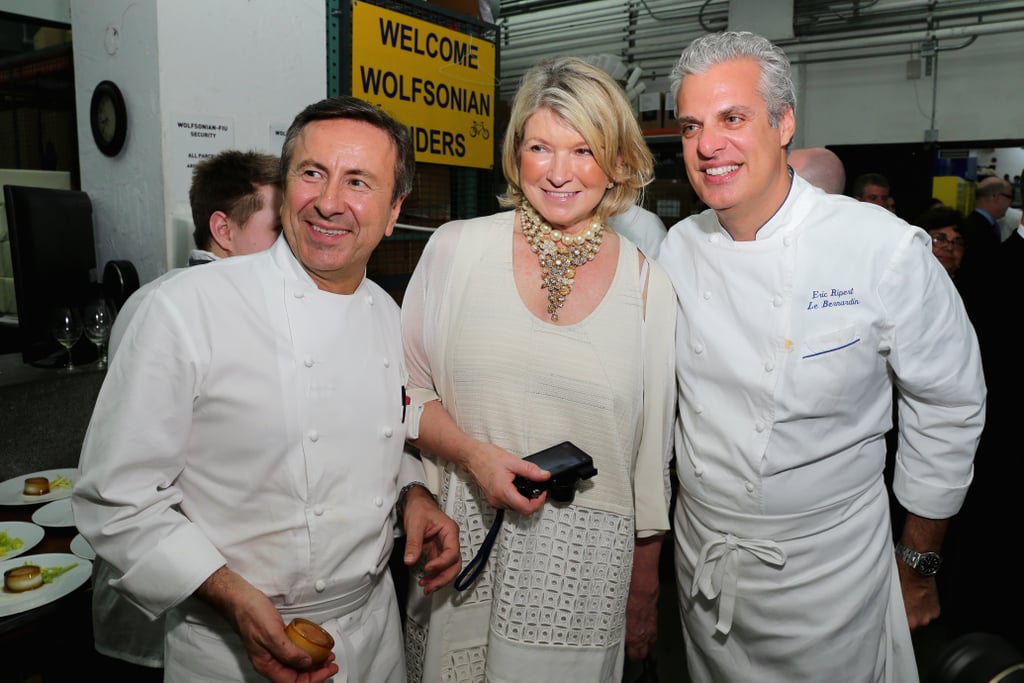 Martha Stewart [11] dined at the SS Wolfsonian and ventured to the kitchen to visit chefs Daniel Boulud and Eric Ripert.
Anthony Bourdain Gives a Speech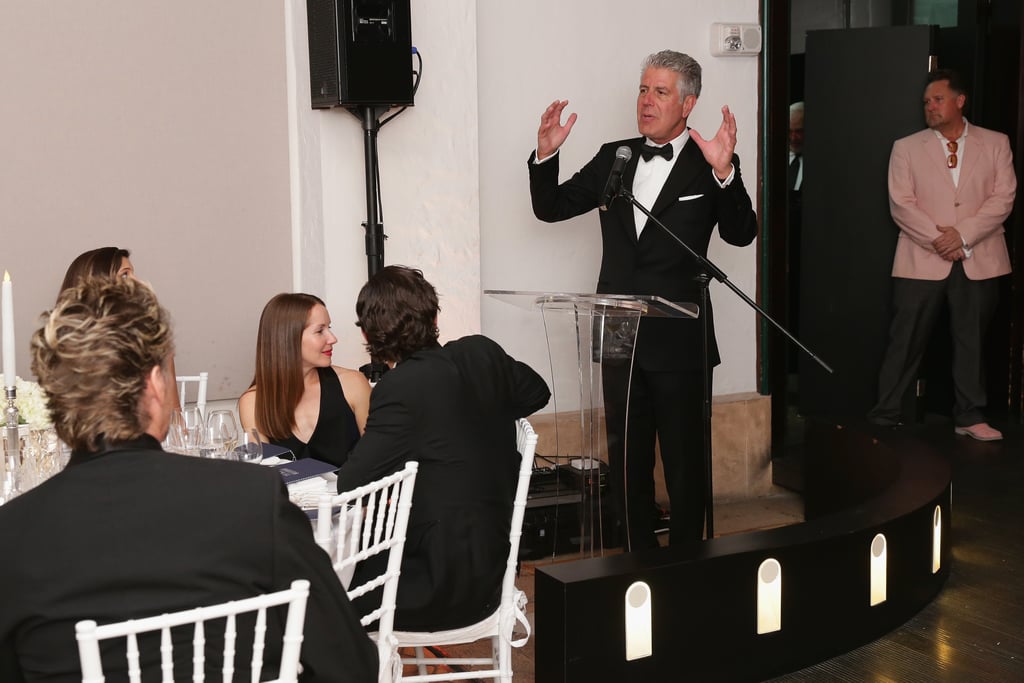 What wouldn't you give to be a fly on the wall to hear Anthony Bourdain [12]'s dramatized tales of an era lost?
Mushroom Truffle Macaron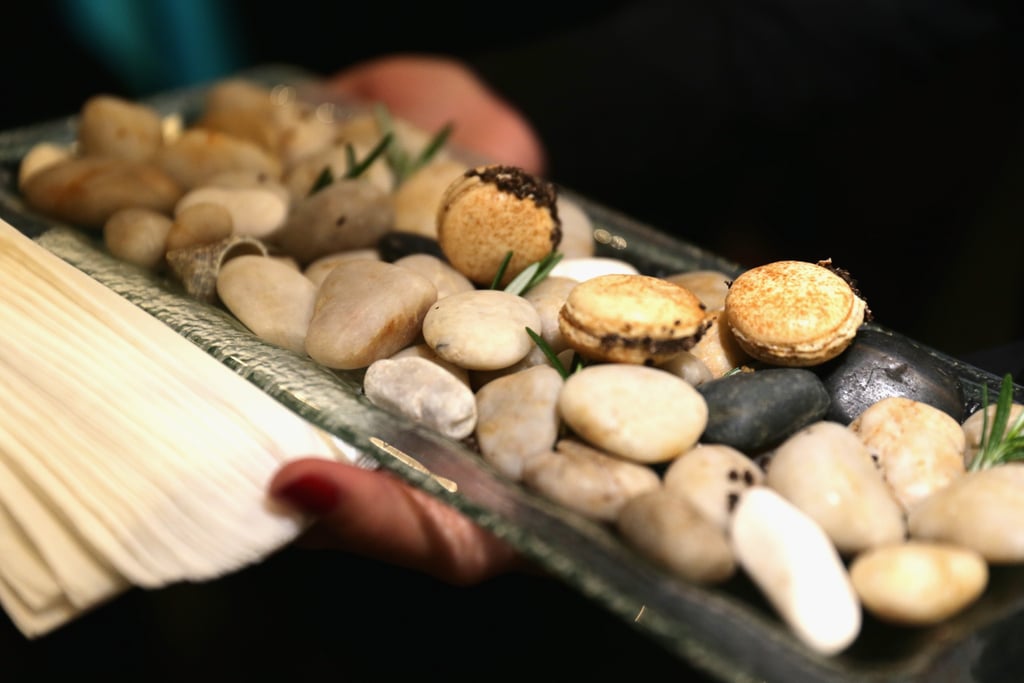 Chef Andrew Carmellini, inspired by the SS Normandie, prepared a mushroom truffle macaron hors d'oeuvre.
Salad With Haricot Vert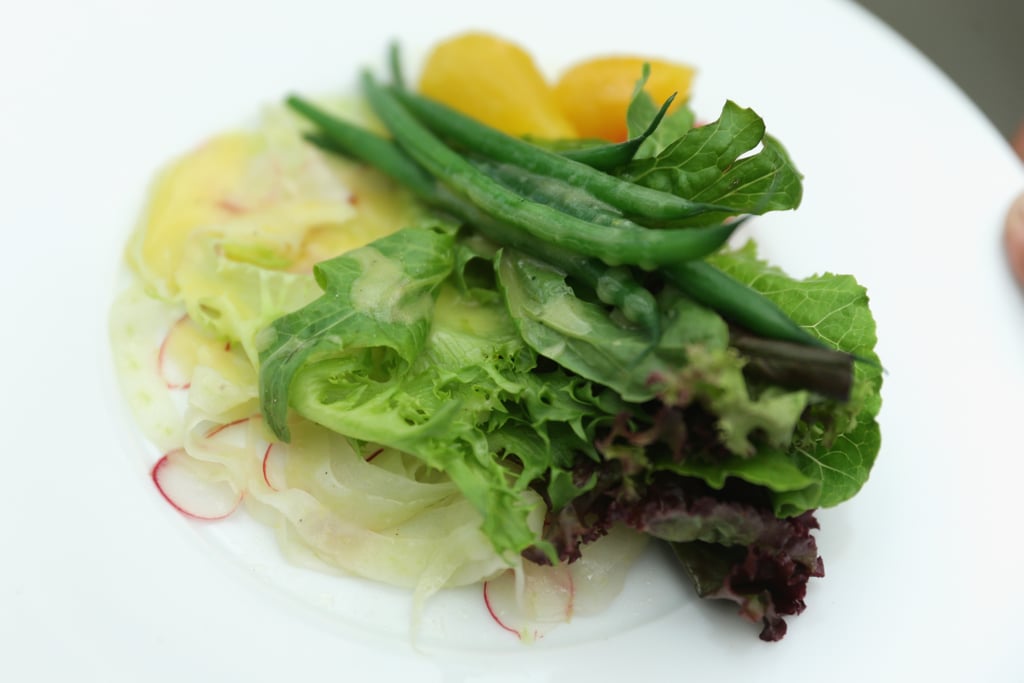 So much care and attention went into every menu item — including the salad. The paper-thin radish and fennel were almost transparent.
Daniel Boulud Plating Oeuf en Gelée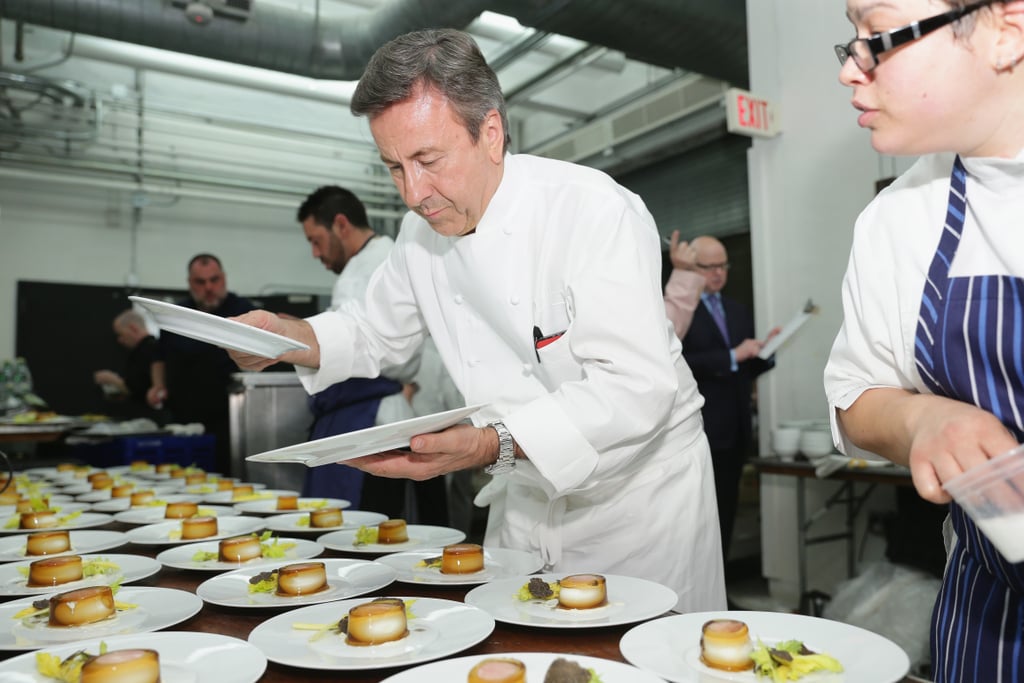 Oeuf en gelée, meaning egg in aspic, is a traditional French dish consisting of a soft-poached egg, encased in a chicken consommé jelly. It's typically served as a first course.
Oeuf en Gelée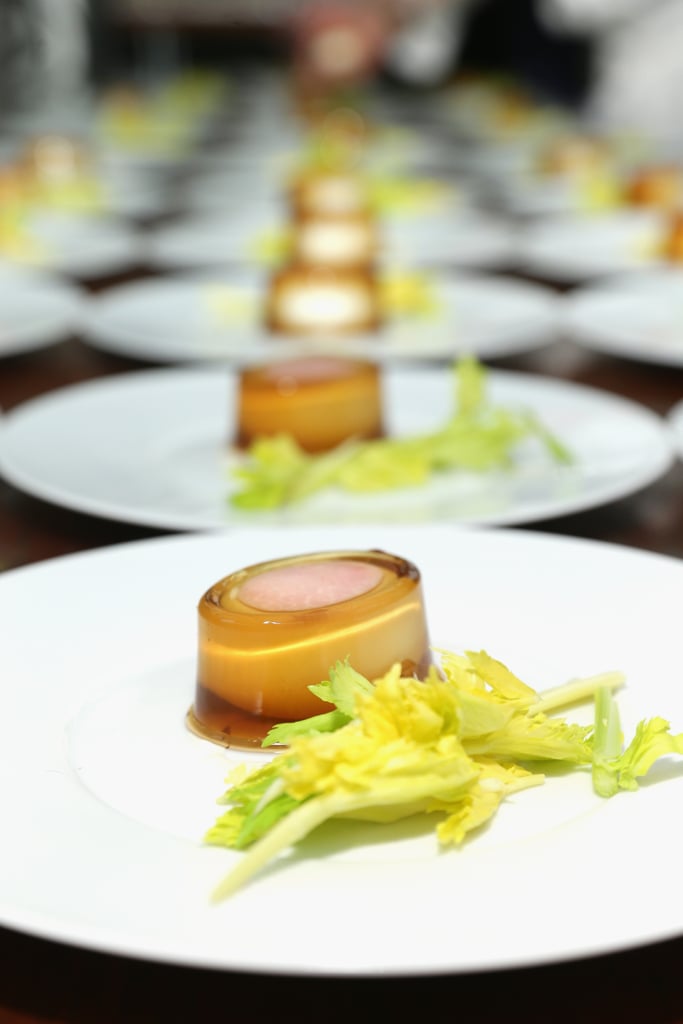 The complete dish by Frederic Morin and David McMillan featured oeuf en gelée, crème de jambon au céleri, truffes. Chef Daniel Boulud gleaned inspiration from the SS France and paired the dish with Krug Grande Cuvée MV, a sparkling wine.
Daniel Boulud Presents the Halibut to Anthony Bourdain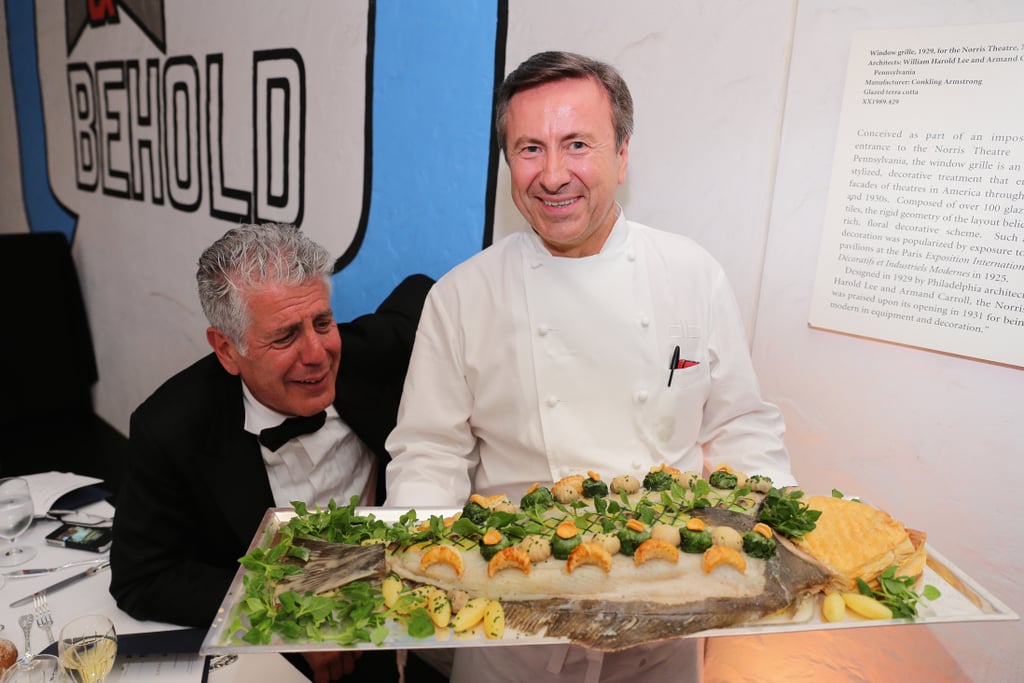 In traditional French manner, chef Daniel Boulud presented his whole halibut to Anthony Bourdain [13] before breaking it down to plate for each guest.
Slow Baked Halibut Bonne Femme With Sweet Maine Shrimp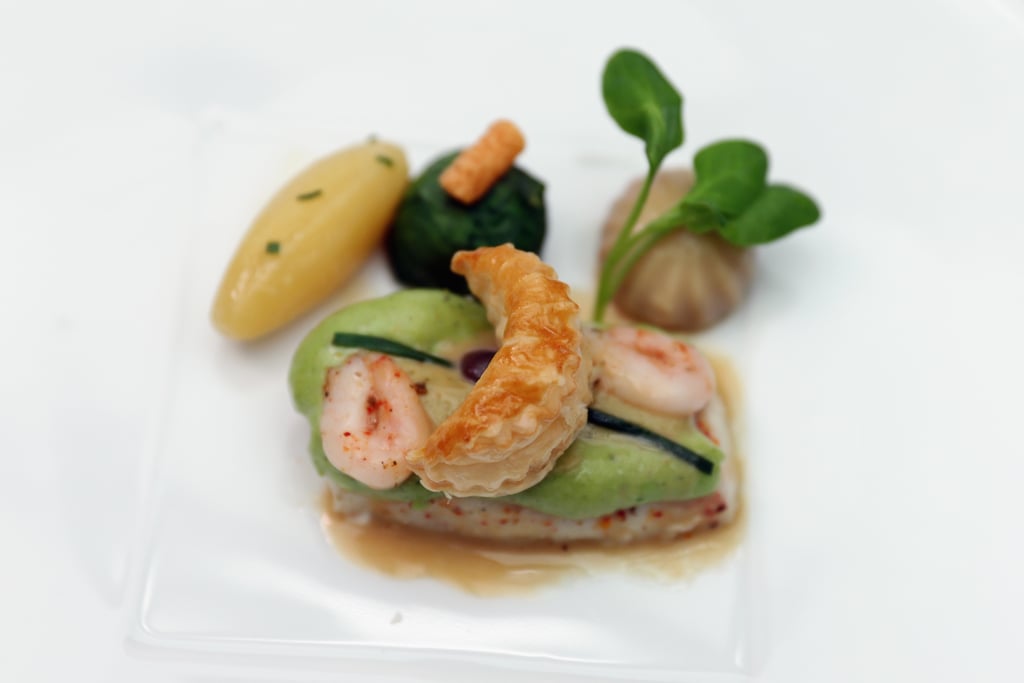 An SS Argentina menu gave Daniel Boulud the idea for the halibut. With the course, guests enjoyed Cloudy Bay Te Koko 2010 [14], a Sauvignon Blanc from New Zealand.
Pithivier of Pheasant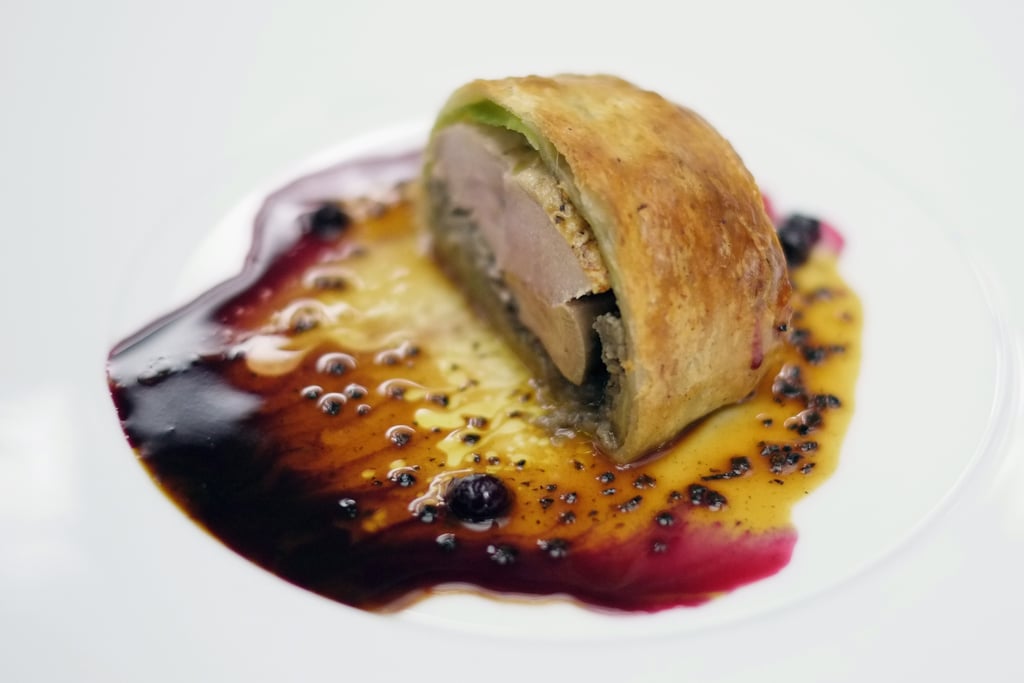 The SS Normandie came into play for Andrew Carmellini's pithivier of pheasant, a puff pastry filled with breast meat. Meanwhile, guests sipped on Cheval des Andes 2009, a Bordeaux red blend from Argentina.
Wine Service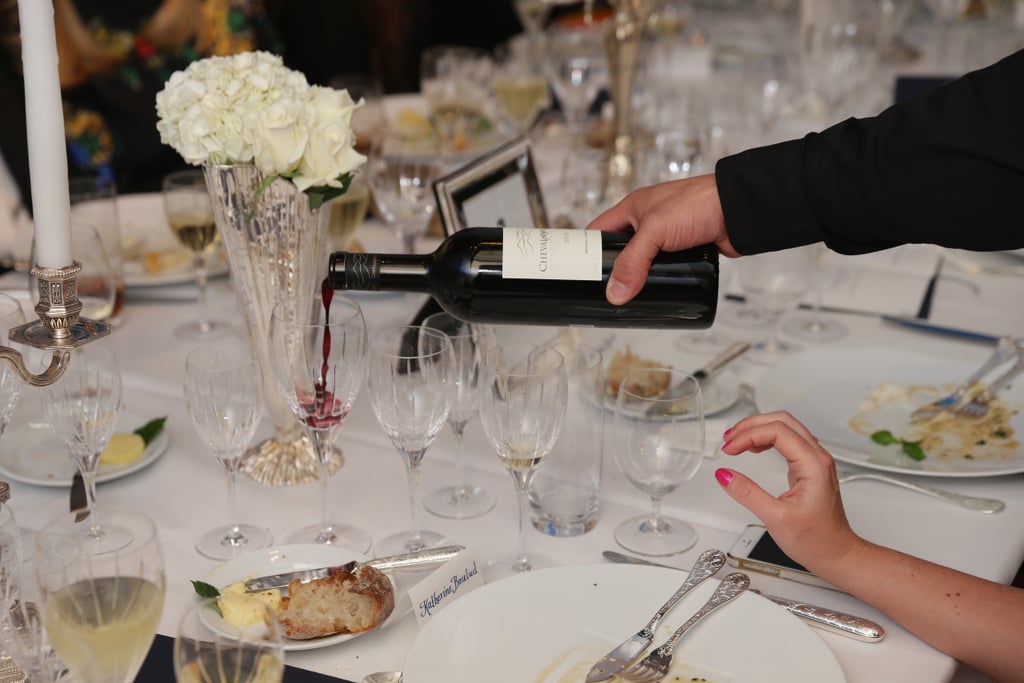 Every course had a carefully considered wine pairing.
Chateau d'Yquem 1997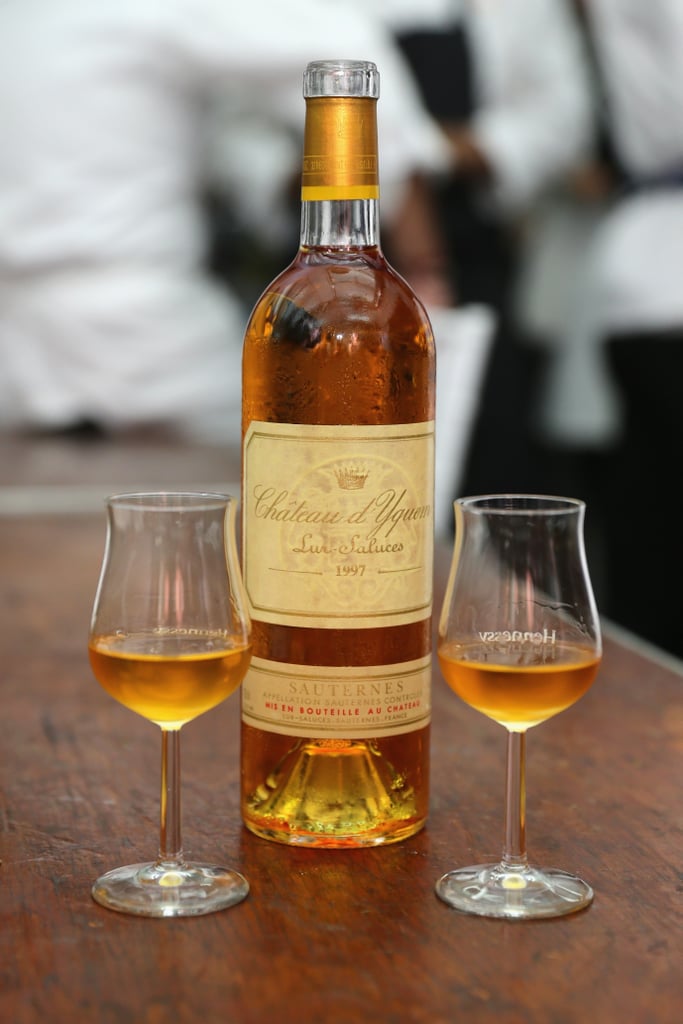 The French dessert wine Chateau d'Yquem 1997 ended the luxurious evening.
William Pear Belle Helene With Vanilla Bean Ice Cream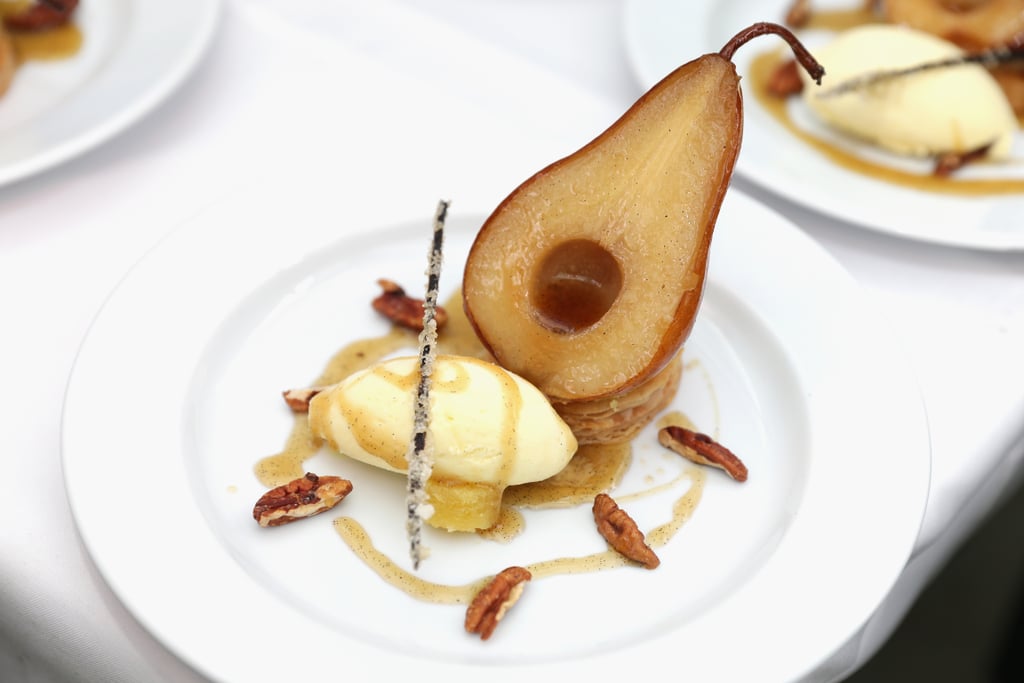 Francois Payard developed the dessert from an SS Liberté menu.
The Chefs Hang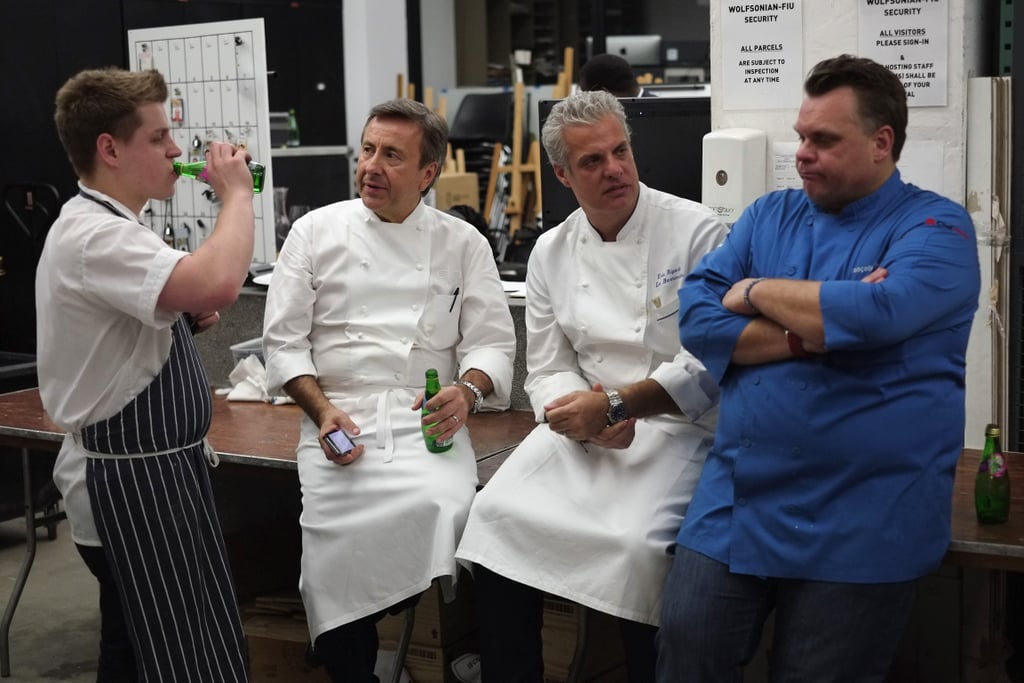 Once dinner service ended, the chefs kicked back and sipped on Perrier.