The search for sexy foods is an ancient pursuit, and aphrodisiacs come in many healthy forms — with skins, peels, and shells. And healthy living and romantic meals aren't mutually exclusive. We've rounded up 10 foods considered sexy for their suggestive shape, texture, or color, and found recipes so you can add them to your romantic Valentine's meal. If you're on the prowl for a healthier love potion, check out these sexy, healthy recipes that might just help you get in the mood.
Artichokes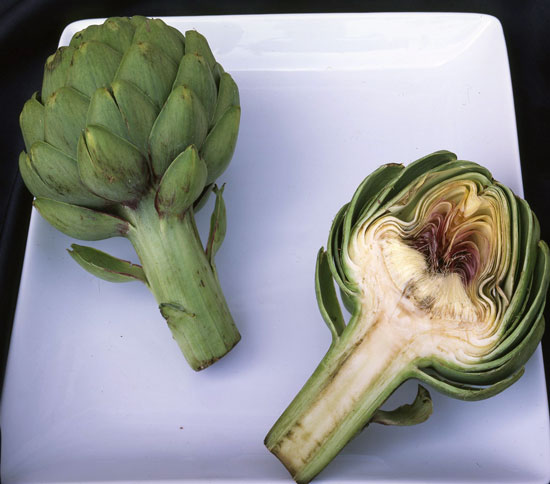 It is said that in the Middle Ages, women were forbidden to eat artichokes [1], due to its blossoming thistles' aphrodisiac qualities. It was Henry II's Italian wife Catherine de Medici that broke the artichoke's gender barrier; she ate them regularly and fed them to her king.
The sensual experience of eating an artichoke — stripping the leaves and scraping their flesh with your teeth — was probably not lost on Marilyn Monroe. Before earning the title of "ultimate sex goddess," the starlet was crowned the first California Artichoke Queen in 1949. Good for your liver as well as your libido, the artichoke is high in fiber and calcium.
Source: Flickr User mDavisPhotography [2]
Marinated Artichoke Hearts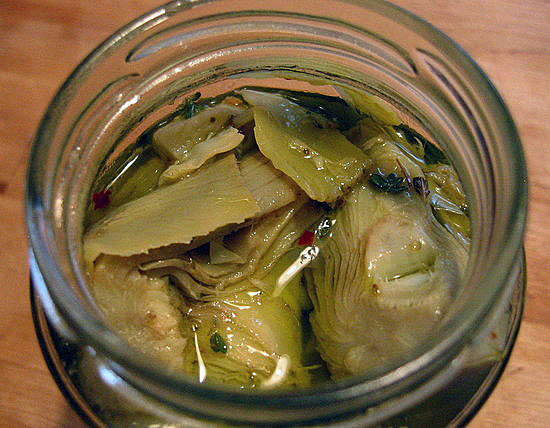 Since fresh artichokes aren't in season until Spring, surprise a special loved one with a jar of homemade marinated artichoke hearts. This easy recipe [3] uses frozen artichoke hearts and everyday spices.
Asparagus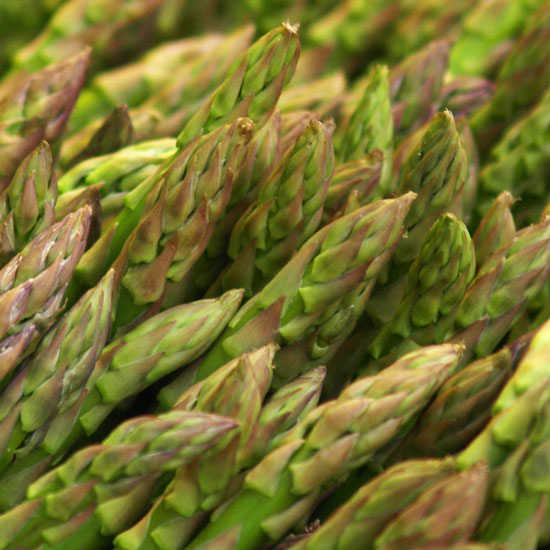 Due to its phallic shape, asparagus is said to "stir up lust in man and woman." Aside from its suggestive form, this veggie is incredibly nutritious. High in vitamins A and C, calcium, iron, and potassium, 19th century French bridegrooms often ate several helpings of asparagus [4] to fortify their manhood for their upcoming honeymoon.
Source: Flickr User piX1966 [5]
Asparagus Pizza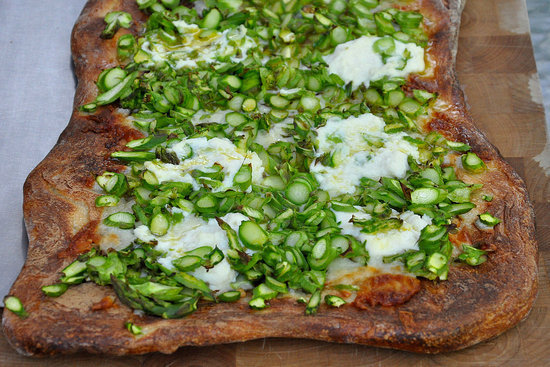 Asparagus on pizza [6] may sound strange, but this combination of creamy ricotta, pungent garlic, and a zesty lemon vinaigrette is guaranteed to surprise, in a good way.
Avocados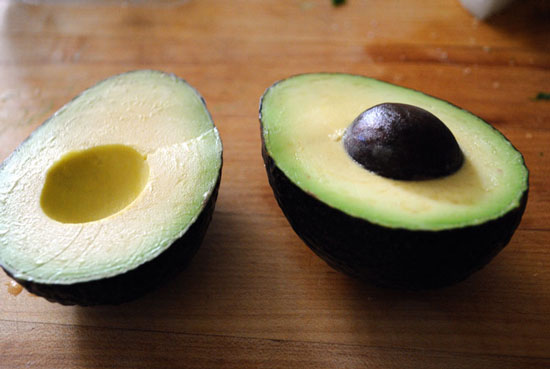 Sharing a creamy avocado with your loved one [7] may be just the thing to start any Valentine's Day meal. Considered an aphrodisiac by the Mayans and Aztecs, it is said to enhance sexual desirability. This fruit is also considered a traditional remedy for erectile dysfunction [8] — holy guacamole.
The avocado is beneficial for body parts above the belt as well. It is high in omega-3 fatty acids, known to promote heart health.
Source: Flickr User bgmills [9]
Avocado Toast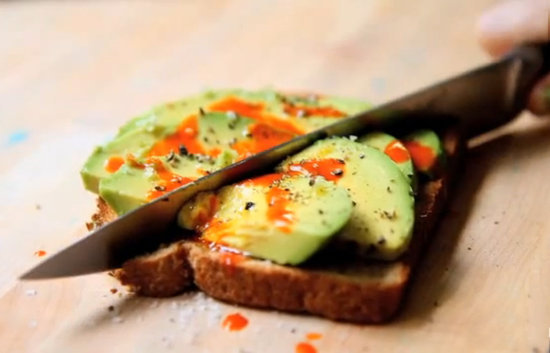 Salty, spicy, and slightly sweet, this creamy and crispy avocado toast [10] is an entirely sensual experience in one bite.
Bananas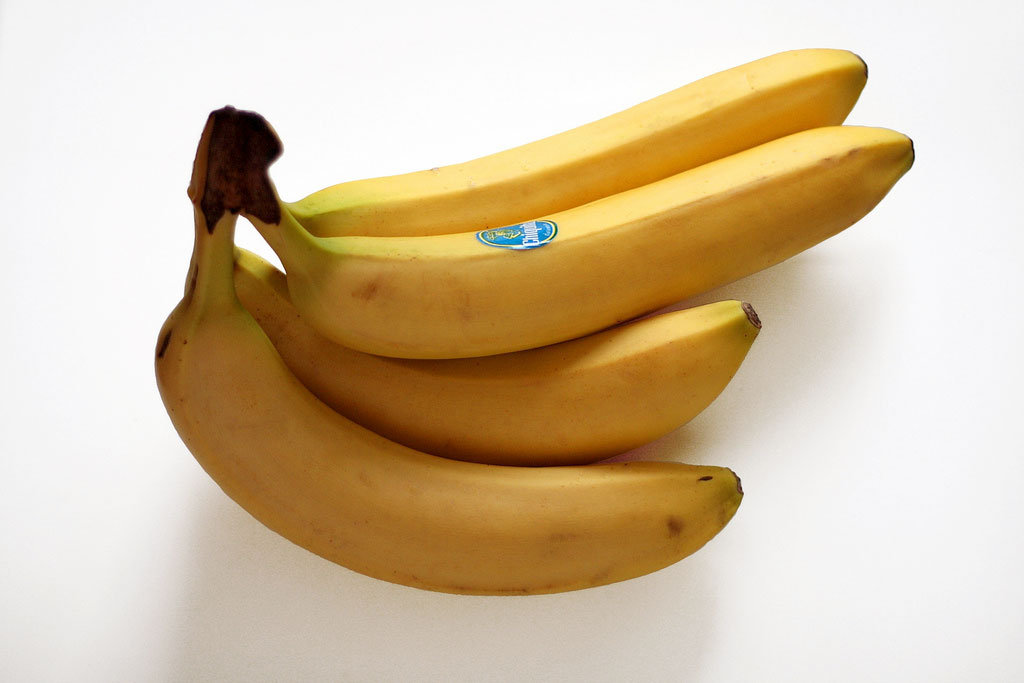 Due to its shape, the banana seems an obvious choice for a list of healthy, sexy foods. But bananas are also high in bromelain [11], which some studies have shown enhances male performance. Bananas are also high in potassium and B vitamins — necessities for sex hormone production [12]. On other health issues related to the heart, potassium helps fight high blood pressure.
Source: Flickr User 24orangesnl [13]
Fruit and Nut Butter Panini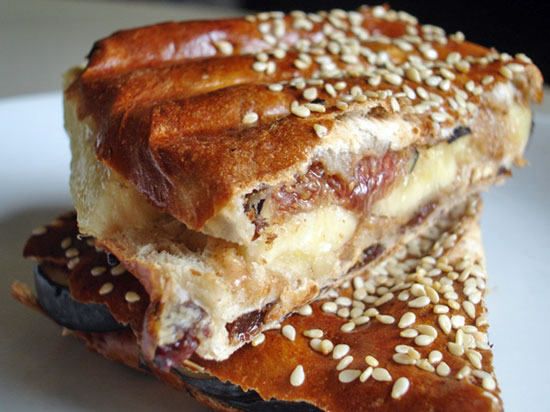 On the morning of Valentine's Day, offer your sweetie this banana, fig, and almond butter sandwich [14]. Served on a sesame seed-topped raisin roll, it's warm, fruity, and delicious.
Basil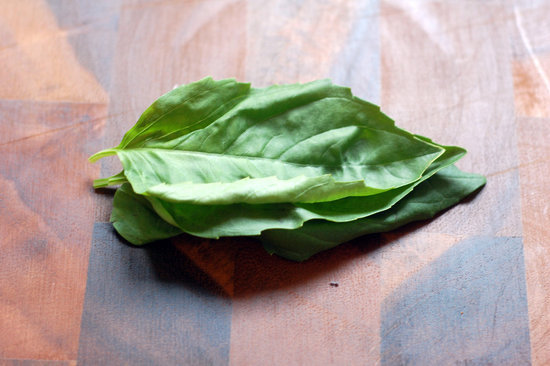 The heady scent of basil has been said to drive men wild [15]. So much so that women have been known to dust their bosoms with dried or powdered versions of this spicy herb. While basil may help increase circulation and promote heart health [16], it has long been associated with stimulating sex drives and promoting fertility. A fruitful combination, don't you think?
Eden 1500º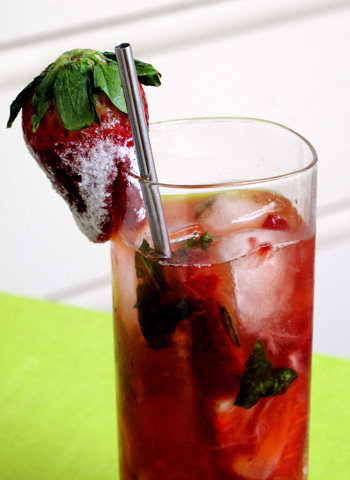 Enjoy a healthy dose of basil in your next libation. Shown here: the strawberry-muddled Eden 1500º [17].
Carrots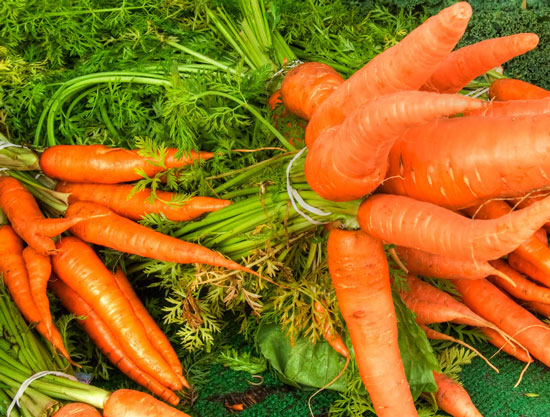 The Greek and Romans believed carrots to be a sexual stimulant [18], most likely due to their phallic shape. Early Middle Eastern royalty considered this tuber, loaded with beta-carotene, antioxidants, and minerals, to be a seduction aid when cooked in sugar.
Source: Flickr User clayirving [19]
Smashed Carrots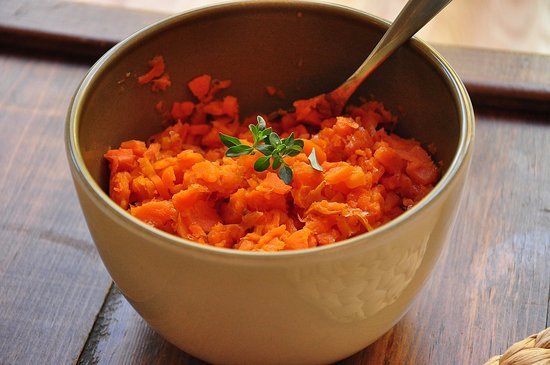 These carrots [20] are as velvety and luscious as whipped potatoes.
Chocolate
We all know the power of chocolate, so it's no surprise that it's considered an aphrodisiac. Containing both sedative and stimulative qualities, chocolate relaxes and lowers inhibitions while increasing the desire for physical contact. Chocolate was actually banned from some monasteries centuries ago.
The Aztecs knew chocolate [21] as the "nourishment of the Gods," and their emperor Montezuma ate it before many a romantic interlude [22]. Although researchers believe chocolate's ability to act as a sexual stimulant is limited, it seems to be the way into many hearts — hence its prominence on Valentine's Day. Just be sure to make your chocolate dark, since it is considerably healthier than the milk variety.
Source: Flickr User johnloo [23]
Chocolate Hazelnut Spread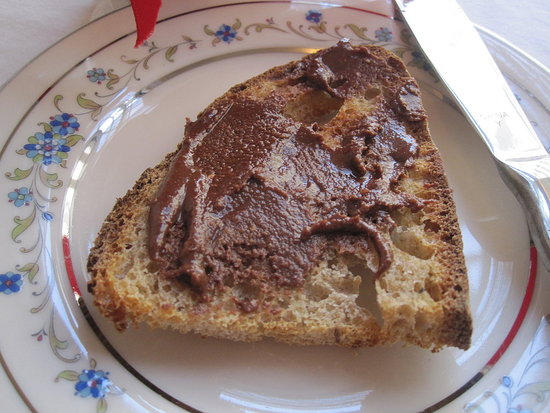 For a rich treat that you can enjoy without feeling guilty, look no further than this homemade Nutella [24]. Slathered on toasted bread, it's decadent but not over-the-top.
Figs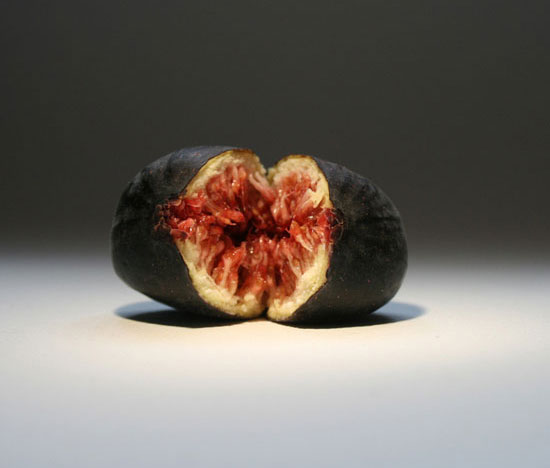 Due to their high seed content, figs have long been associated with fertility and are considered an aphrodisiac because of their shape and texture. The fig harvest was celebrated by the ancient Greeks with a wild copulation ritual [25]. Remember that the ancient Greeks also created democracy, so maybe they were onto something.
Source: Flickr User fishbone1 [26]
Figs in a Blanket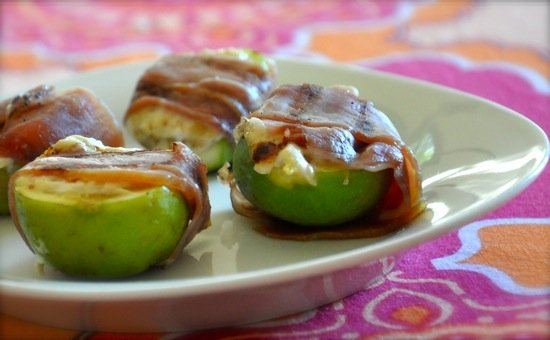 If you're lucky enough to track down figs right now, try stuffing them with fresh goat cheese and enveloping them with paper-thin pieces of prosciutto [27].
Oysters
It is not only that oysters are slippery and sensual, they are considered an aphrodisiac because they can change their sex [28] from male to female and back. Oysters understand both the feminine and masculine experience of love.
Source: Flickr User chefmattrock
Oysters on the Half Shell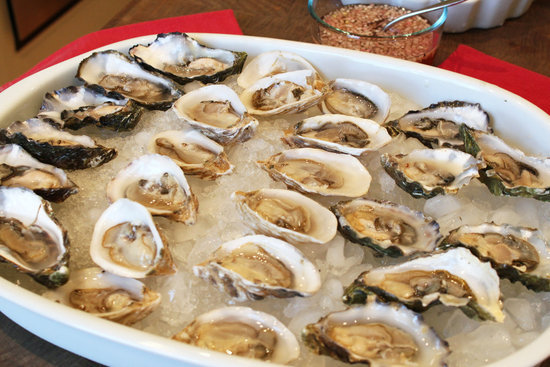 Is there really anything quite like a platter of fresh oysters on the half-shell? Serve them ice-cold with champagne vinegar mignonette [29].
Strawberries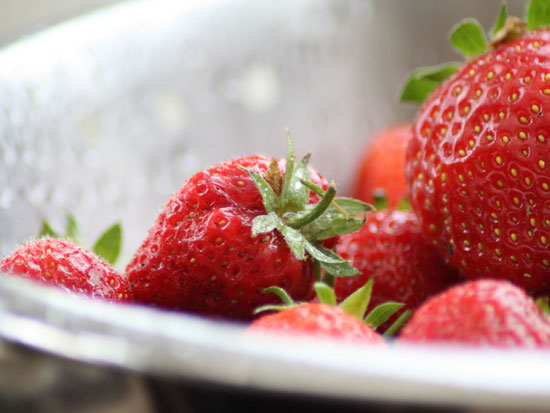 Heart-shaped strawberries are the symbol of Venus [30], the Roman goddess of love. It's almost as if these berries are aphrodisiacs by association — the word aphrodisiac is based on the name of Venus's predecessor, the Greek goddess of love, Aphrodite. Also known as fruit nipples, strawberries are said to whet one's sexual appetite. In fact, French newlyweds are served this fruit before embarking on their honeymoons.
Source: Flickr User manchester-monkey [31]
Chocolate Covered Strawberries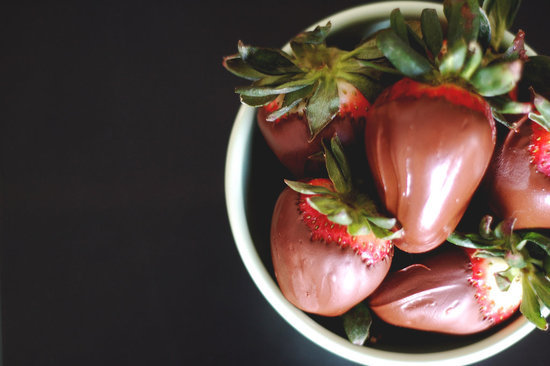 Combine the power of two aphrodisiacs with chocolate-dipped strawberries [32]. They feel decadent and special, but you'll be shocked by how easy they are to re-create at home.