From warm apple pies to gooey caramel apples, there are several ways — and tools — to prepare this crisp, seasonal fruit. For the moments you don't want to simply take a bite and would rather enjoy this fruit in a sweeter form, consider these seven kitchen essentials that make prepping apples easy as pie!
Cutting Board
Preparing apples on these reversible Jelli boards [1] ($13) creates a clean work space and easy clean up — without dulling your knives. The reversible feature lets you reserve one side just for raw fruits and veggies to prevent contamination.
Swiss Peeler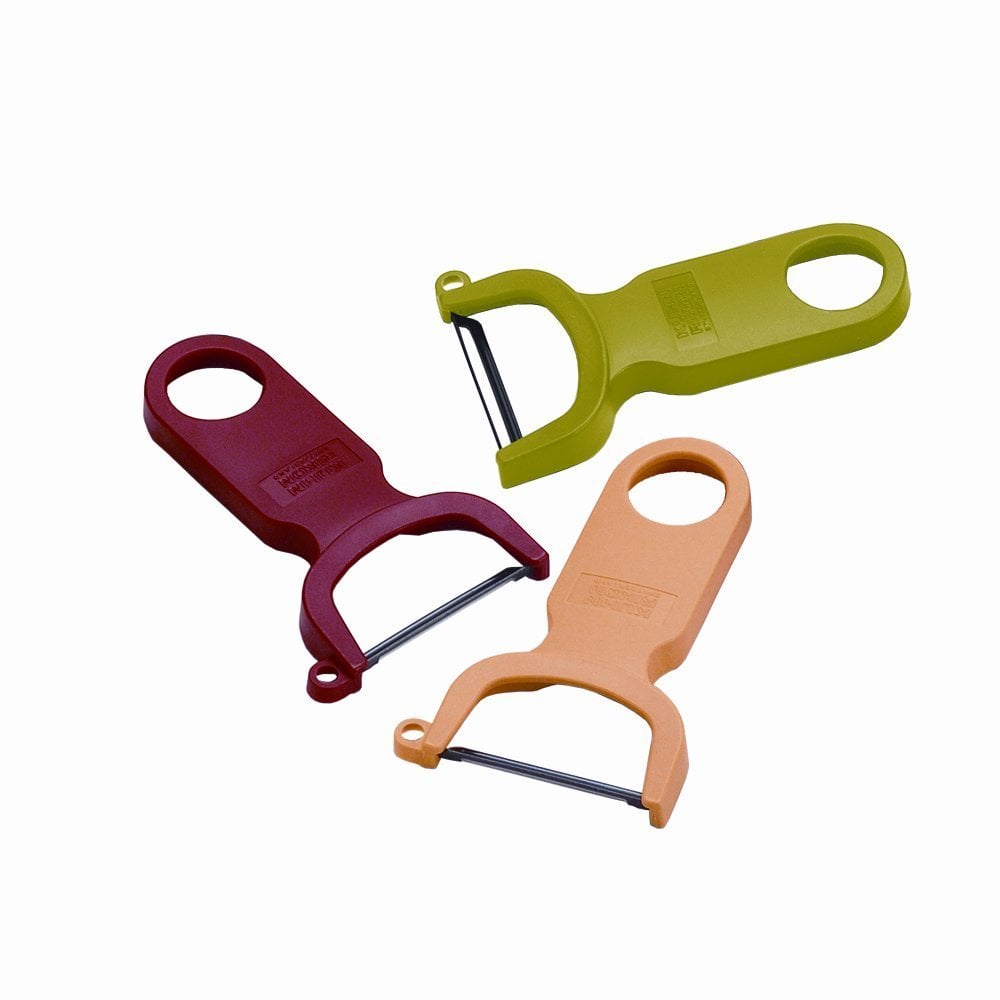 A Kuhn Rikon peeler [2] ($12) removes apple skins quickly and safely.
Apple Corer
Using an apple corer [3] ($10) will make preparing apples for any recipe easy and efficient.
Basic Knife Set
Having a good set of knives is key for any kitchen and well worth the investment. This Wusthof seven-piece cutlery set [4] ($562) has both a sharp chef's knife and a paring knife for a clean, crisp cut into your favorite type of apple.
Apple Slicer
Quickly cut and prepare dozens of apples using this easy grip apple slicer [5] ($10).
Spice Grater
If you're preparing an apple recipe, don't forget the spice! Use this microplane spice grater [6] ($12) for grating spices like cinnamon and nutmeg that can be sprinkled on apple slices for a quick snack.
Pie Dish
After all this preparation, what better reward than a warm, apple pie! This ruffled pie dish [7] ($45) has a scalloped rim, ideal for baking a deep-dish apple pie with a beautiful crust.