Nothing says "Autumn has arrived!" more than a big bite into a crisp, juicy apple. Whether you want something savory, sweet, or boozy, check out these apple recipes we've pulled to make great use of one of our favorite fruits.
— Additional reporting by Anna Monette Roberts and Lizzie Fuhr
Sources: Anna Monette Roberts, Cook's Country [1], Cooking For Keeps [2], Nicole Perry
Cranberry-Apple Baked Oatmeal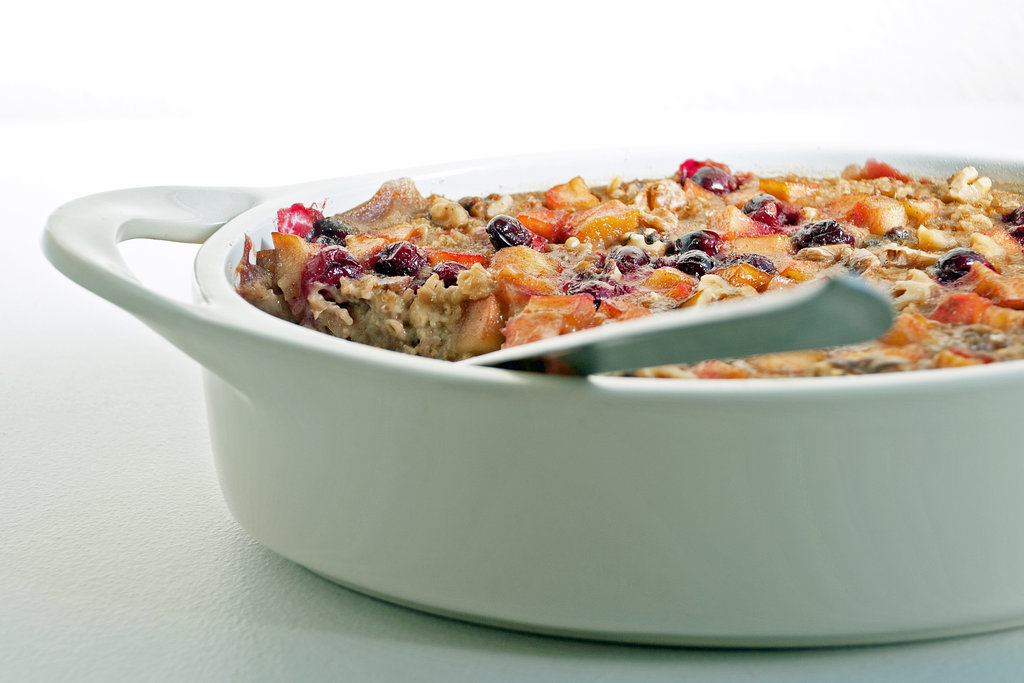 The aroma alone of this cranberry-apple baked oatmeal [3] is enough to get you out of bed in the morning.
Photo: Nicole Perry
Speck Salad With Apples and Arugula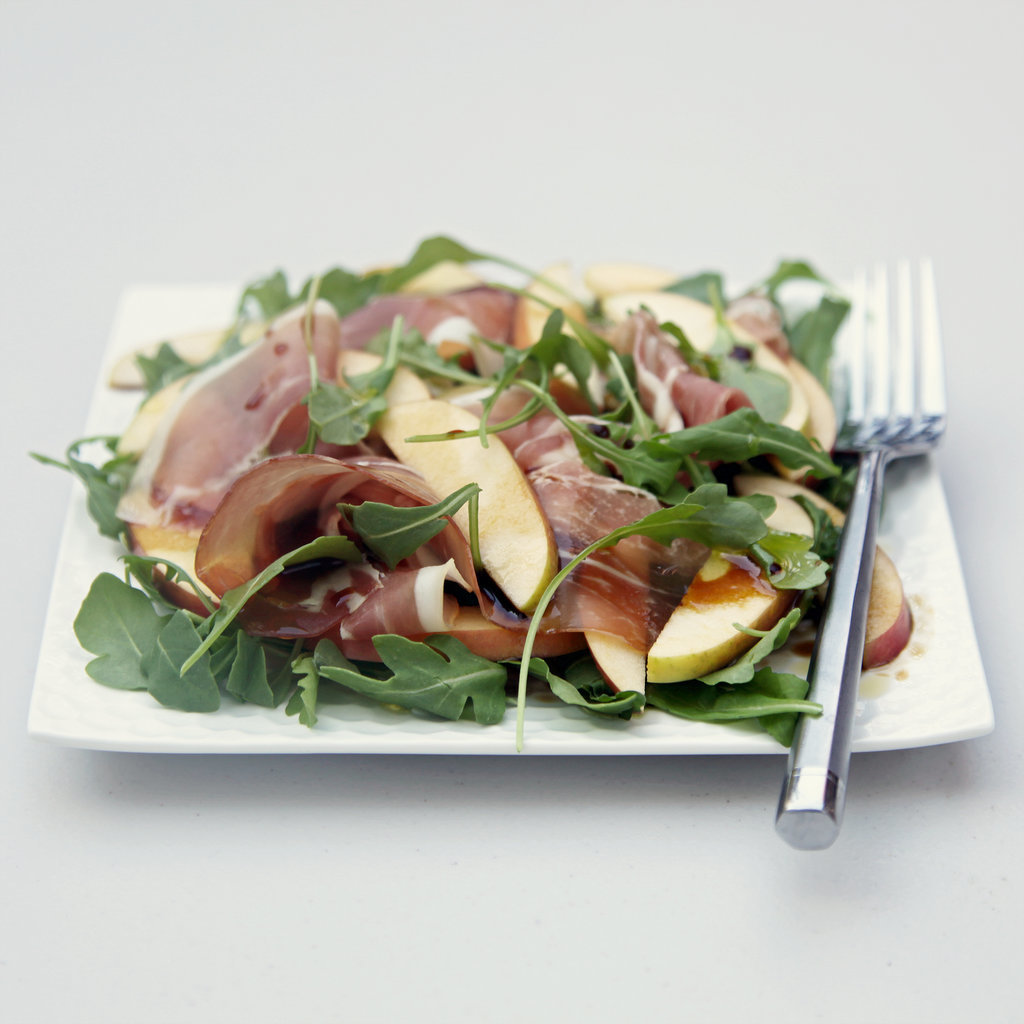 Rather than a green salad garnished with speck — a smoky cured ham — this appetizer is more speck garnished with apples and arugula [4]. Can't find speck (or prefer something less smoky)? Prosciutto or jamon iberico would be excellent substitutes.
Photo: Nicole Perry
Classic Apple Pie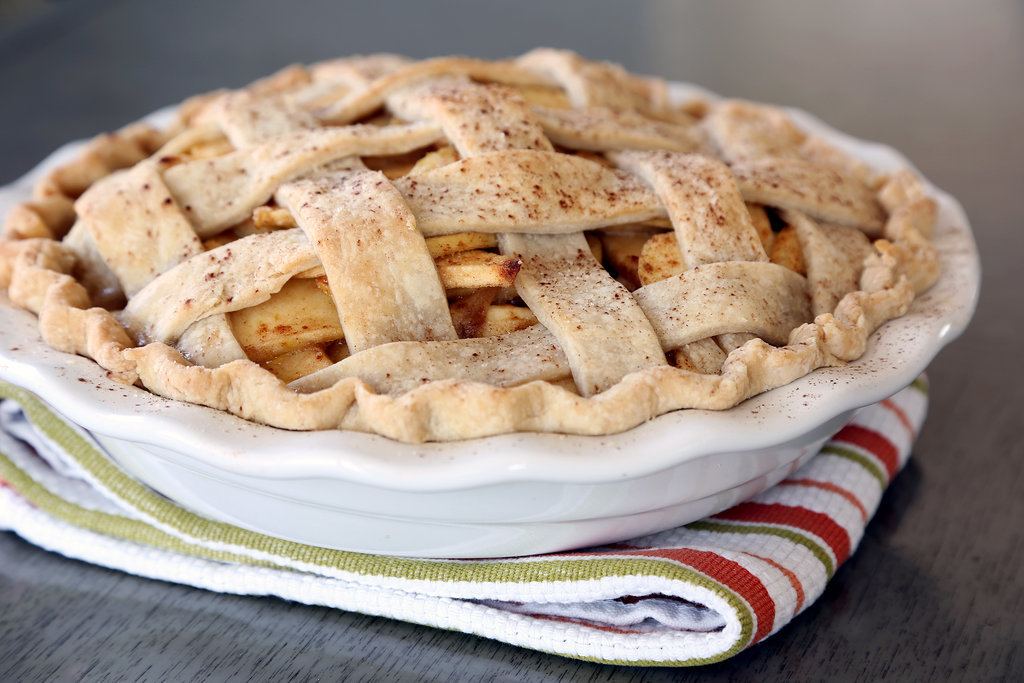 This apple pie recipe [5] calls for shortening instead of butter, so the crust is exceptionally flaky.
Photo: Anna Monette Roberts
Apple Cidercar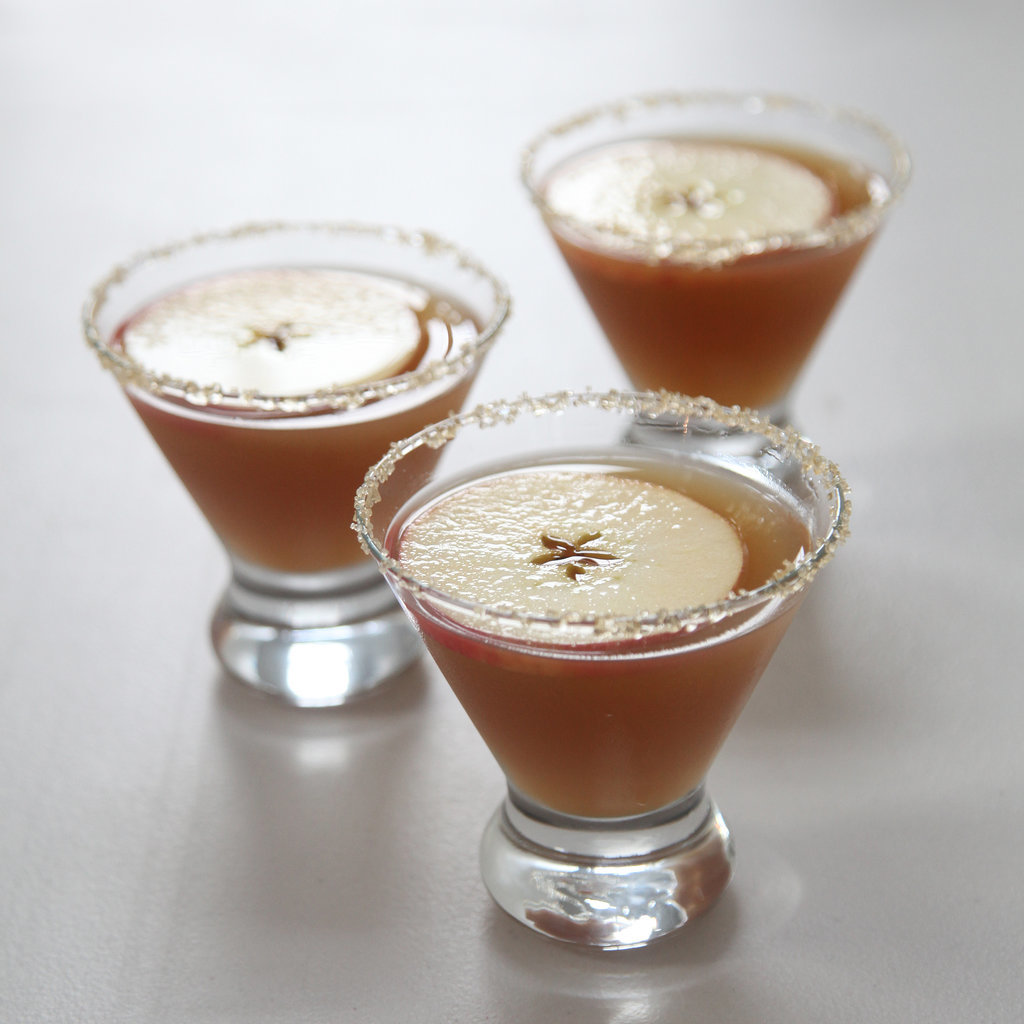 A spin on the sidecar cocktail, this apple cidercar [6] is like Fall in cocktail form.
Photo: Nicole Perry
Apple Dumplings With Cider Sauce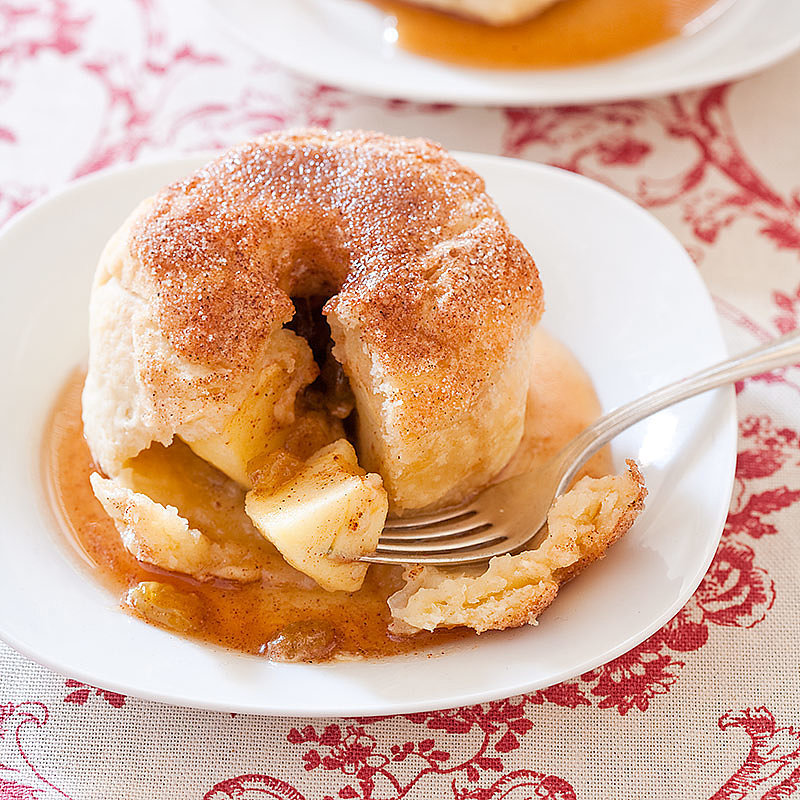 Wrap apples in buttery biscuit dough, bake, and drizzle with cider sauce for a modern take on apple dumplings [7].
Source: Cook's Country [8]
Apple Pie Bars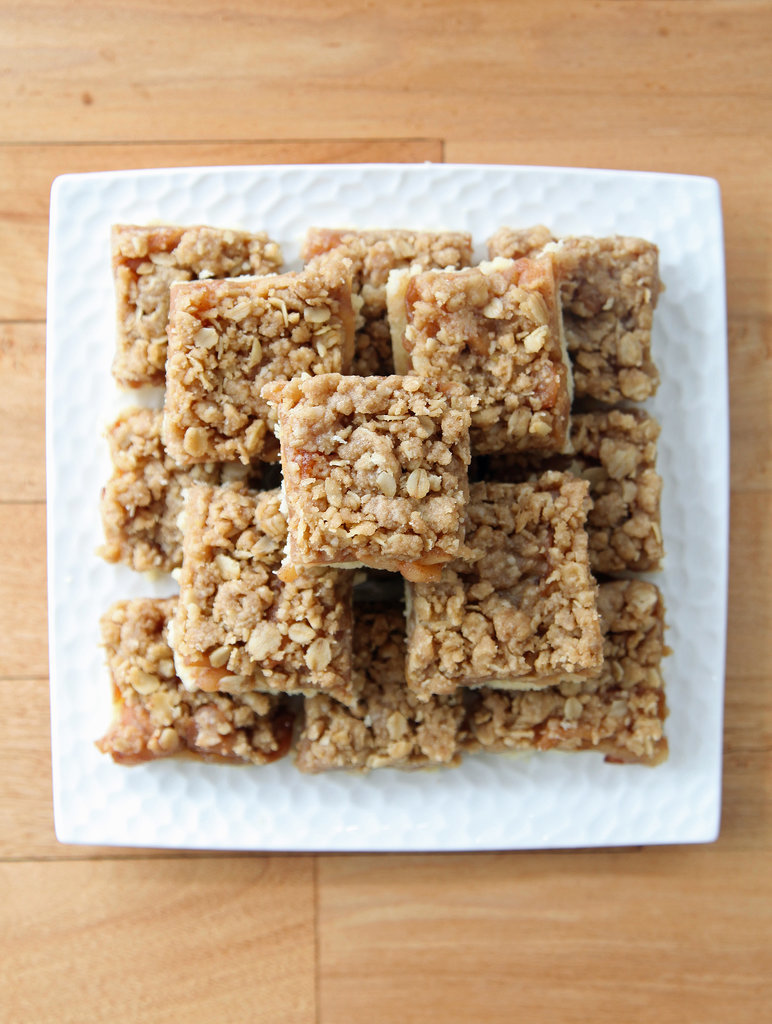 These crumble-topped bar cookies [9] are like apple pie for crust lovers — not to say that they skimp on the filling either!
Photo: Nicole Perry
Apple Chips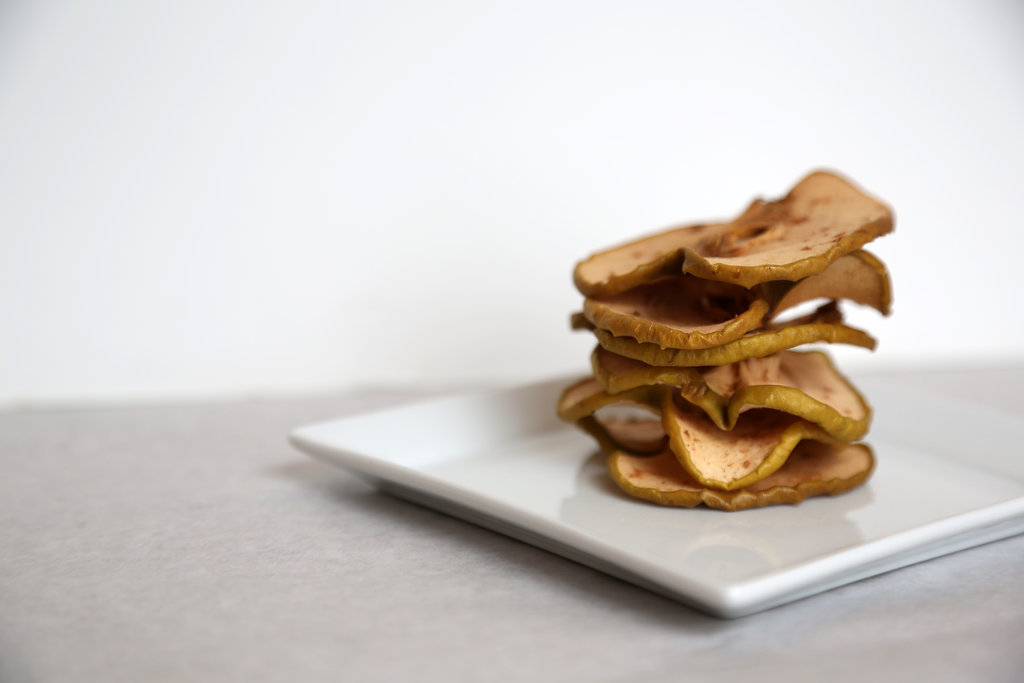 Instead of buying apple chips at the store, avoid the high markup and make them at home [10]. No need to buy a dehydrator, a standard oven does the trick provided it's turned down to a low temp.
Photo: Anna Monette Roberts
Apple-Date Muffincakes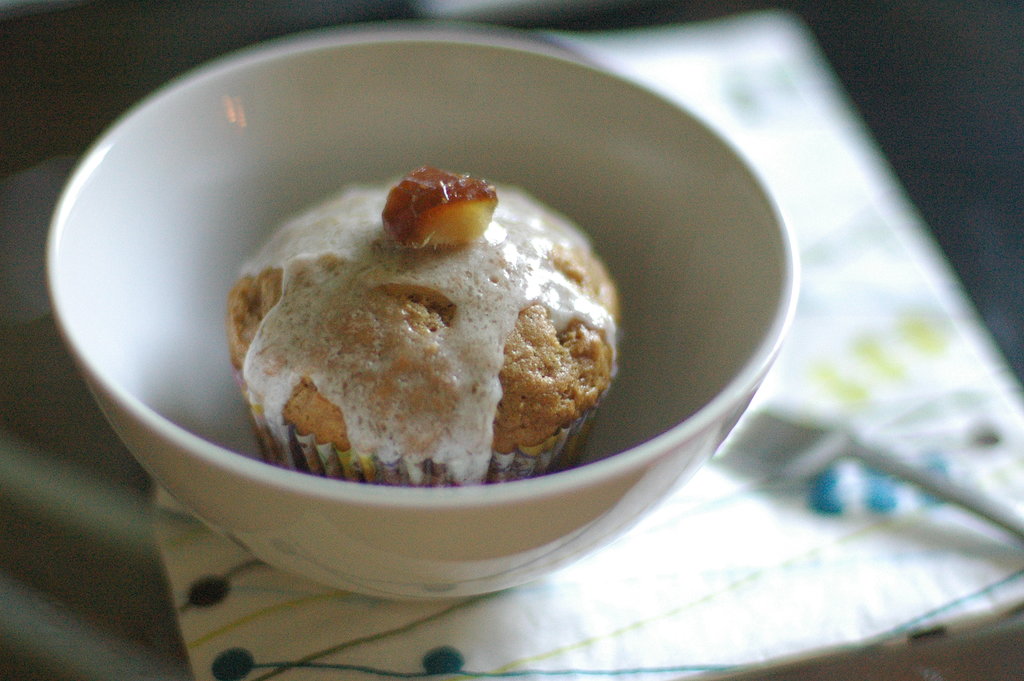 Darling apple-date muffincakes [11] would be quite the sweet addition at a big brunch.
Photo: Sabrina Eldredge
Roasted Applesauce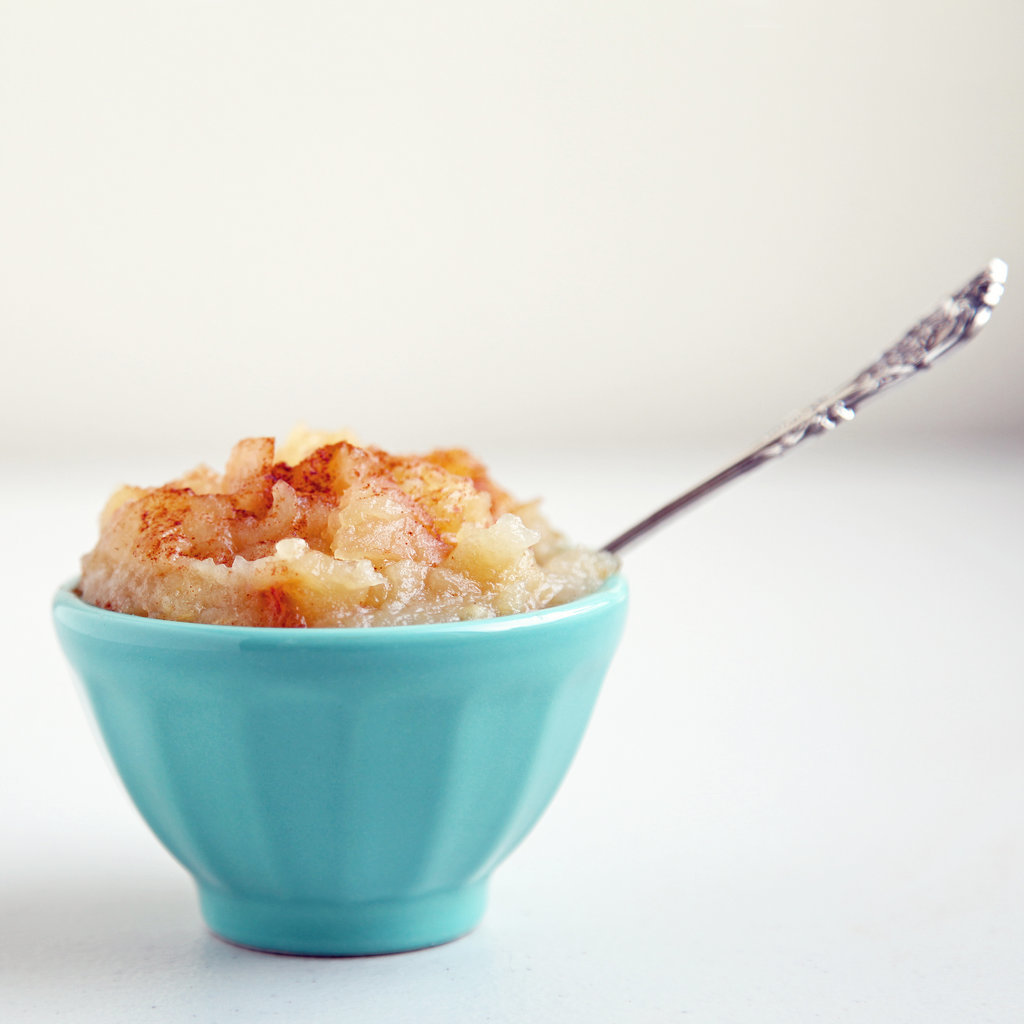 This is no jarred stuff. Learn the process behind making homemade applesauce [12]. Snack on it alone or spoon it over oatmeal, latkes [13], or buttermilk pancakes [14].
Photo: Nicole Perry
Individual Baked Apple Crisps
These individual baked apple crisps [15] couldn't be easier to pull together. Hello, weeknight dessert!
Photo: Sarah Lipoff
Red Cabbage, Cranberry, and Apple Slaw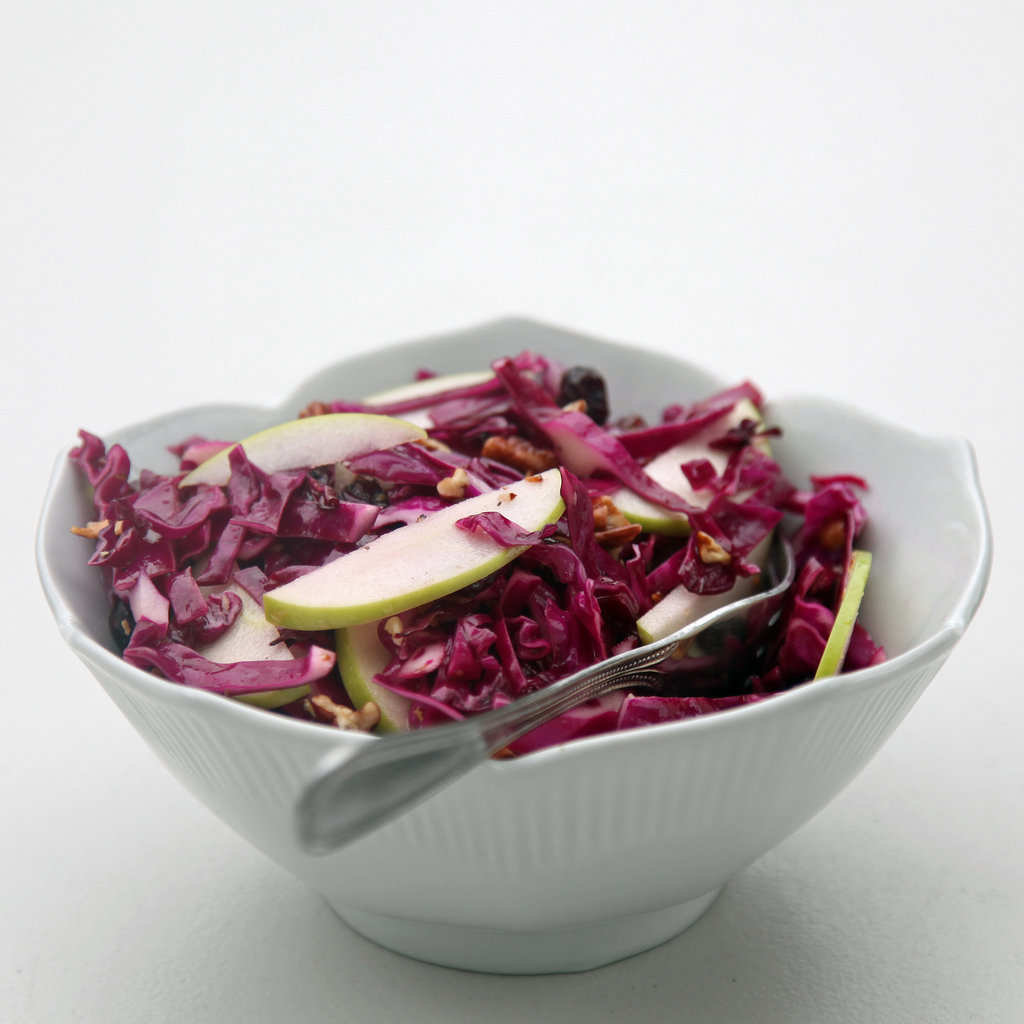 A hearty salad that'll hold up till lunchtime without going soggy can be hard to find. This crisp cabbage slaw with apples and walnuts [16] absolutely fits the bill.
Photo: Nicole Perry
Individual Apple Galettes With Caramel Sauce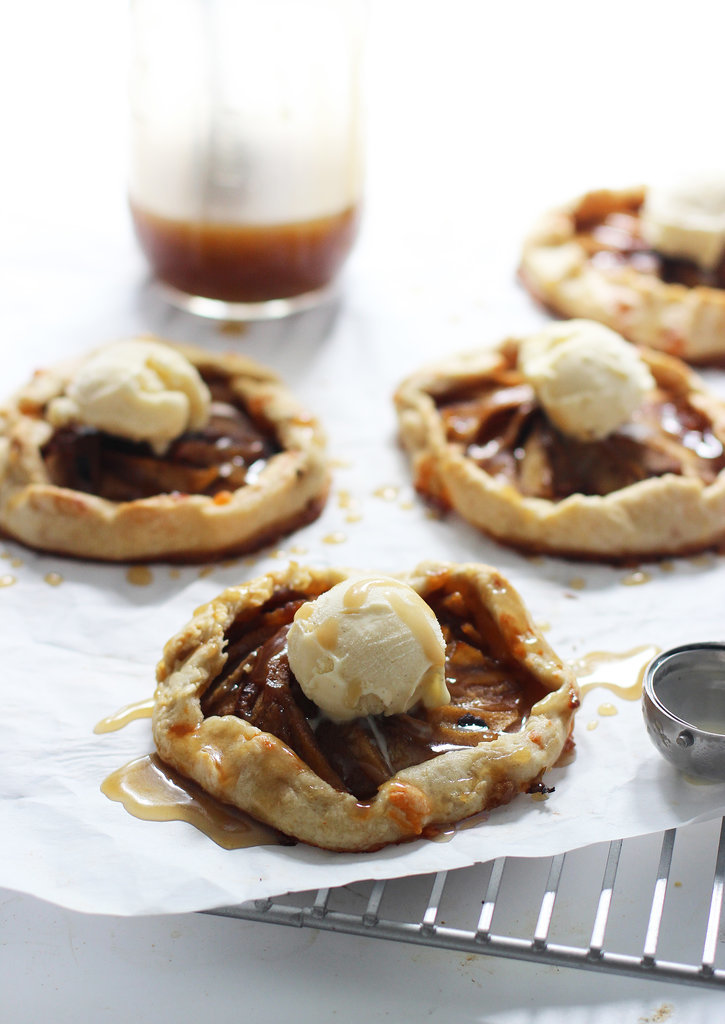 Flaky, buttery crust, well-spiced apple slices, and caramel sauce combine forces in these adorable individual galettes [17].
Source: Cooking For Keeps [18]
Apple Cobbler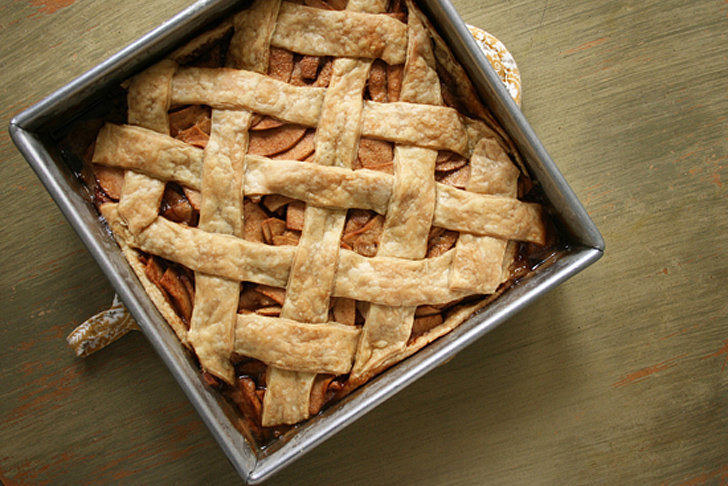 Michelle Obama's slow-cooked apple cobbler [19] should be a staple Fall recipe in every household.
Photo: Anna Monette Roberts
Apple Butter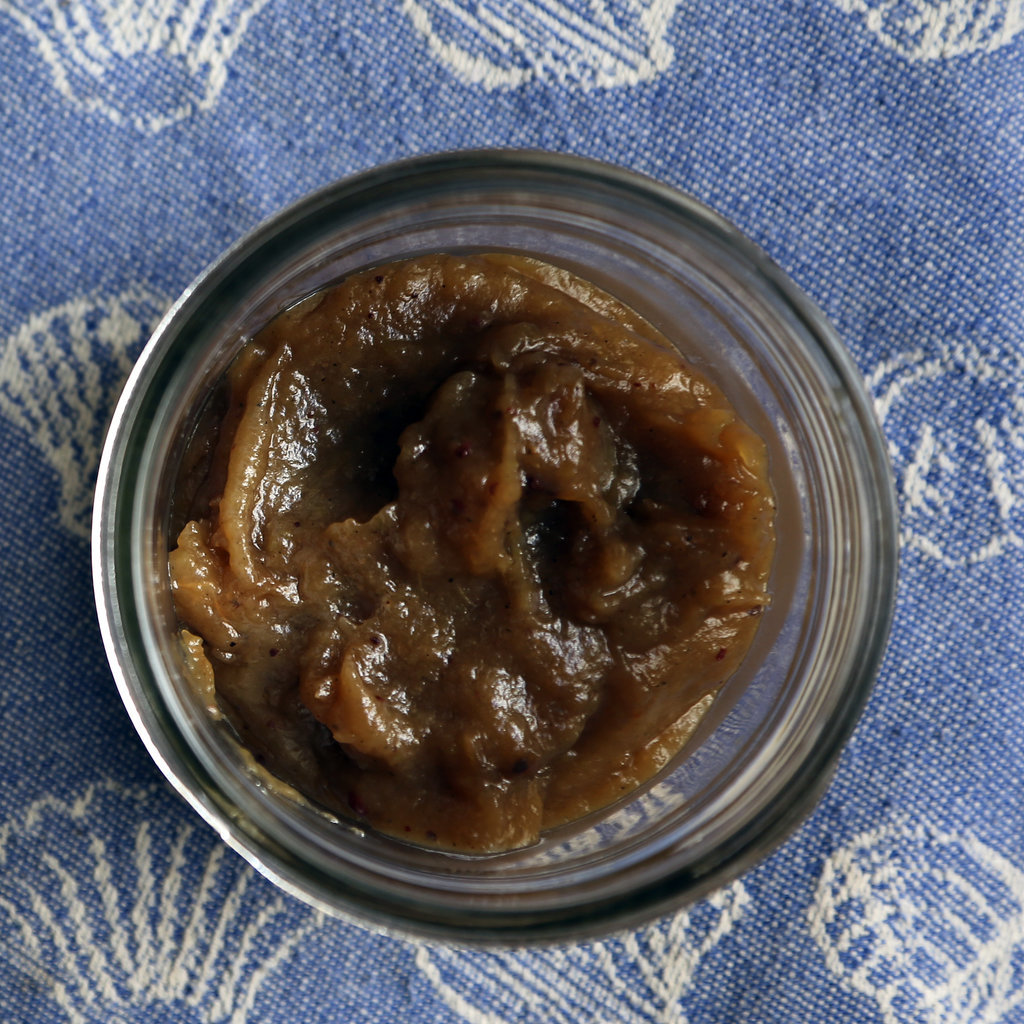 Essentially superconcentrated, spiced applesauce, apple butter [20] is an excellent option for smearing onto toast, layering in a cake, or swirling into oatmeal.
Photo: Anna Monette Roberts
Apple Crisp Baked Apples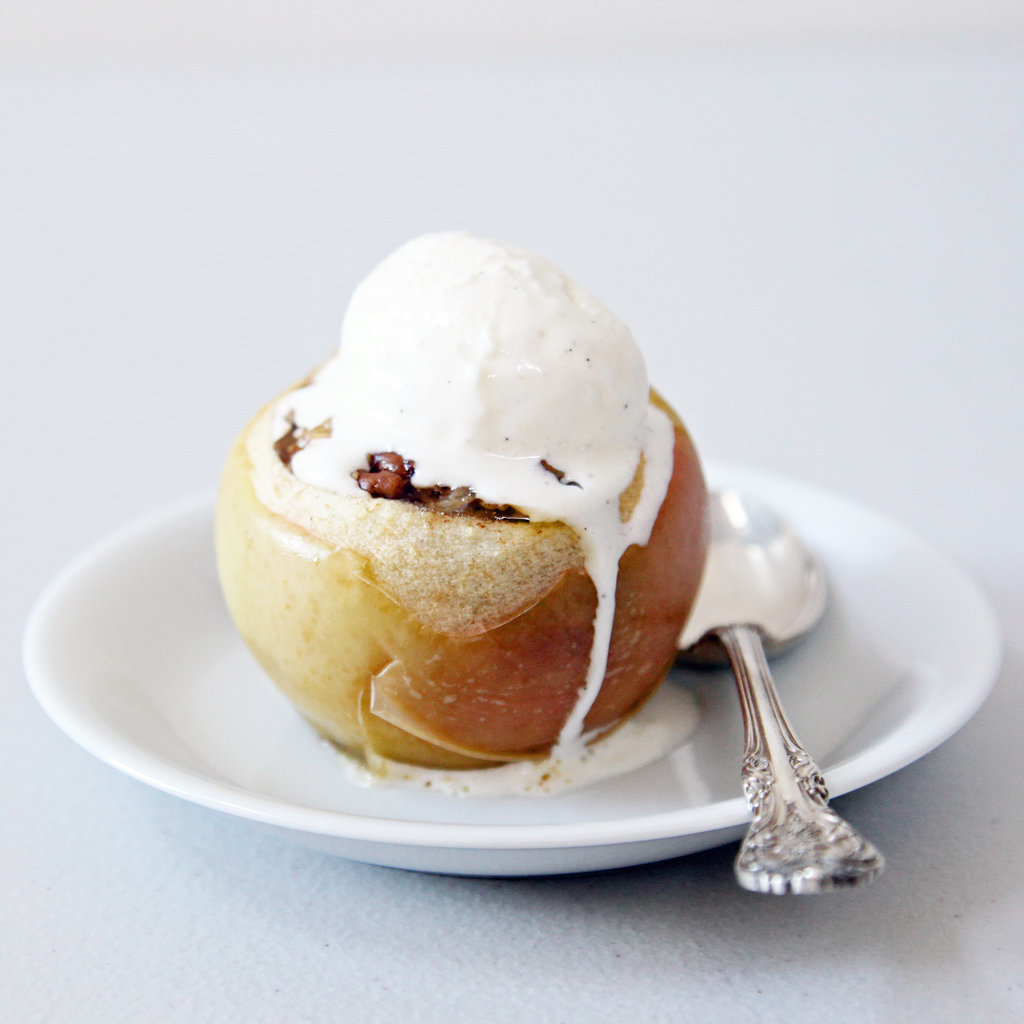 Combine two classic apple sweets — apple crisp and baked apples — into one easy yet impressive dessert [21].
Photo: Nicole Perry
French Caramel Apple Tart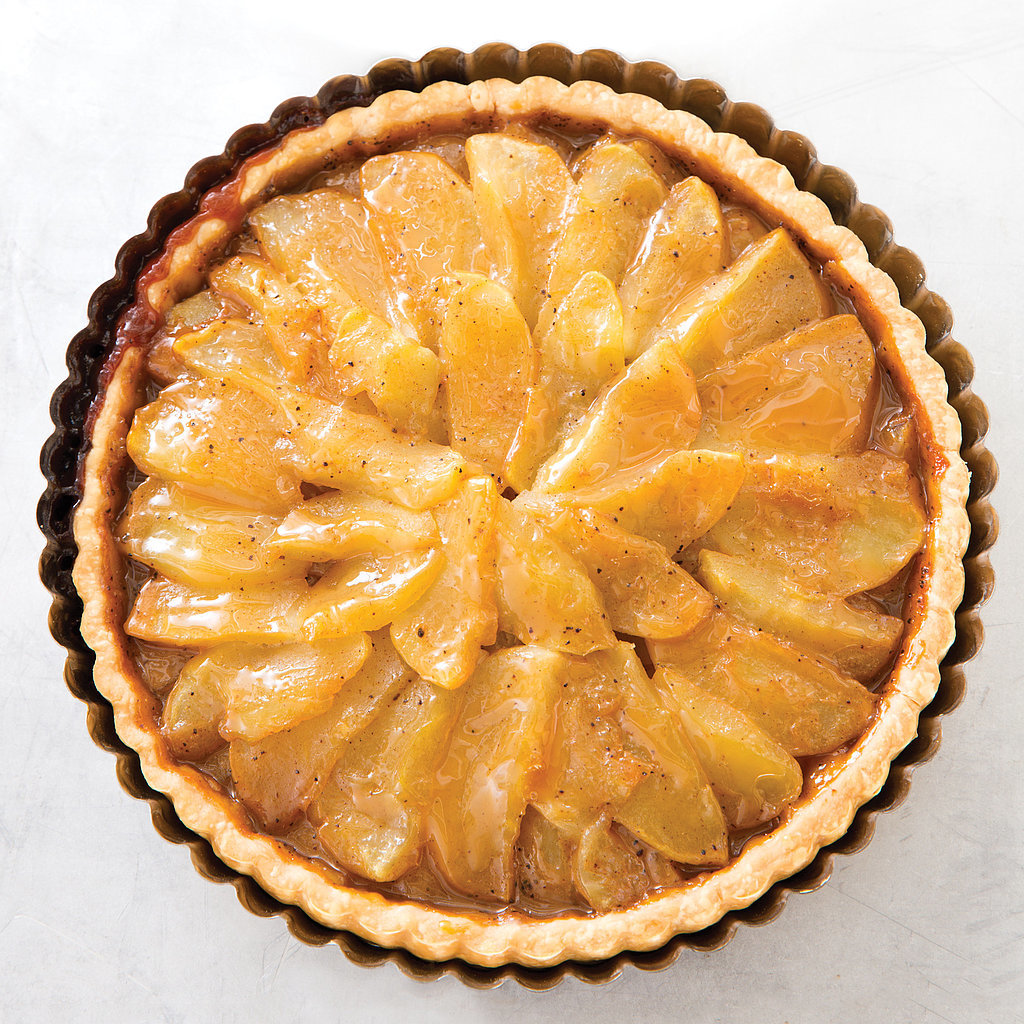 You might not believe it once you try a well-spiced slice, but this elegant French-style apple tart [22] only requires six ingredients.
Source: America's Test Kitchen [23]