As the headline suggests, bar cookies are pretty much unparalleled when it comes to baking for a crowd, whether for your kid's bake sale, a potluck feast, or a casual backyard barbecue. Easy to make, crowd-pleasing, and simple to scale into large batches, these 24 options are sure to satisfy.
Source: Nicole Perry
Caramel Nut Bars
A canny combination of walnuts, almonds, and pecans joins forces with a salty honey caramel and a shortbread base for a nutty bar cookie [1] you don't want to miss.
Reese's Peanut Butter Cup Blondies
Reese's Peanut Butter Cup blondies [2] . . . enough said.
Snickerdoodle Bar Cookies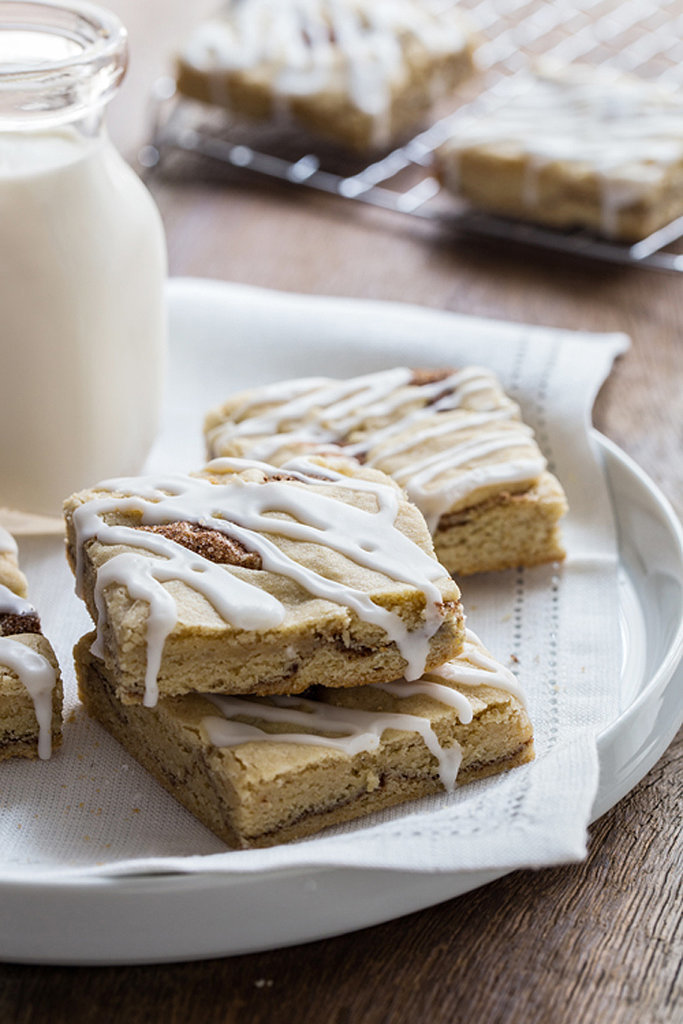 These bars are like an inside-out snickerdoodle cookie [3] — the spice (in this case pumpkin-pie spice) is in the filling.
Marshmallow Cereal Treats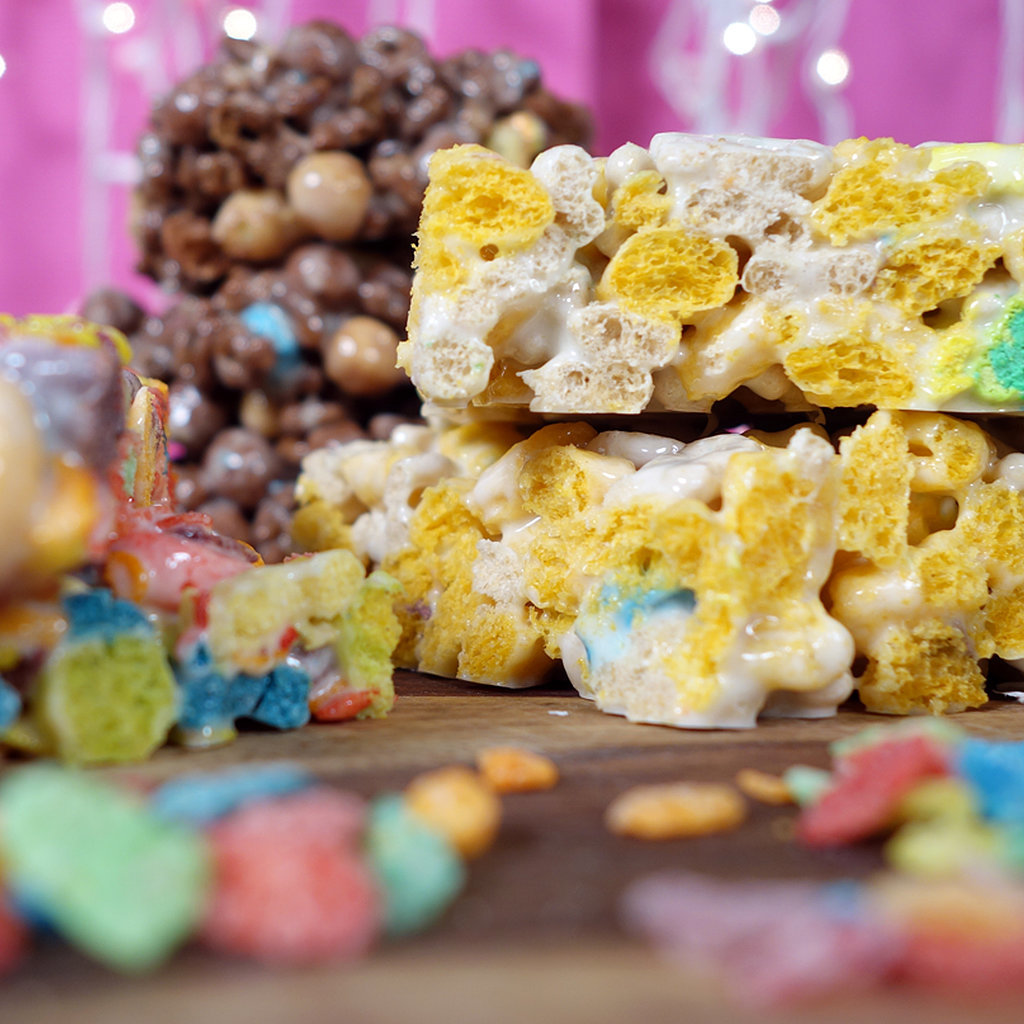 Use your favorite cereal — we vote for Golden Grahams — to make these ultrasimple marshmallow treats [4].
Apricot Crumble Bars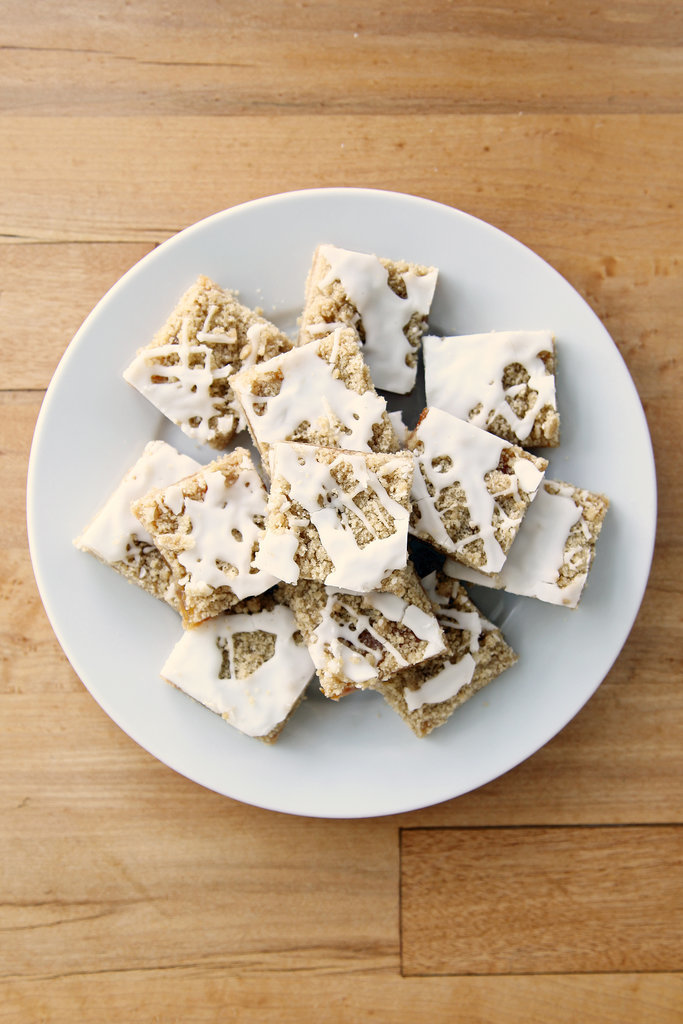 Almond icing, a buttery shortbread base, apricot preserves, and just the right amount of crumble topping make these bars [5] a perfect 10.
Scottish Shortbread
Crumbly, butter-rich bar cookies [6] made from only six ingredients? It doesn't get much better than that!
Pumpkin Cream Cheese Bars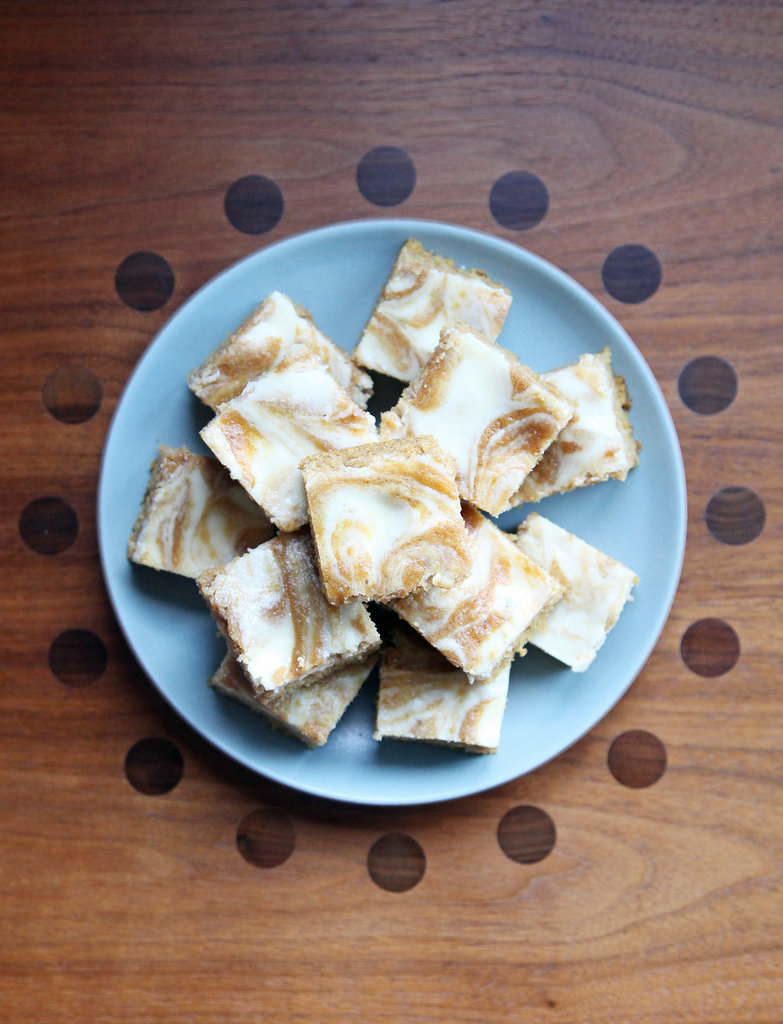 Since the frosting is swirled in before baking, these marbled bars [7] are a great option for transporting to a party or sending in the mail. (No need to worry about the frosting getting mangled in transit.)
Funfetti Blondies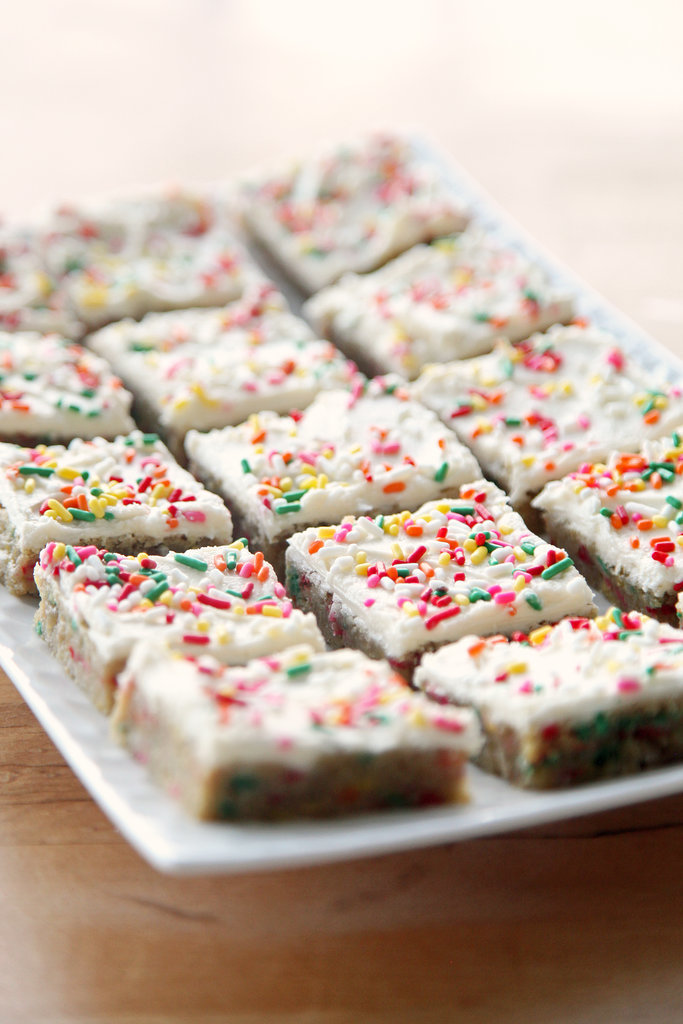 If you make just one recipe out of the bunch, these chewy, sprinkle-studded funfetti blondies [8] ought to be it.
Pistachio Blondies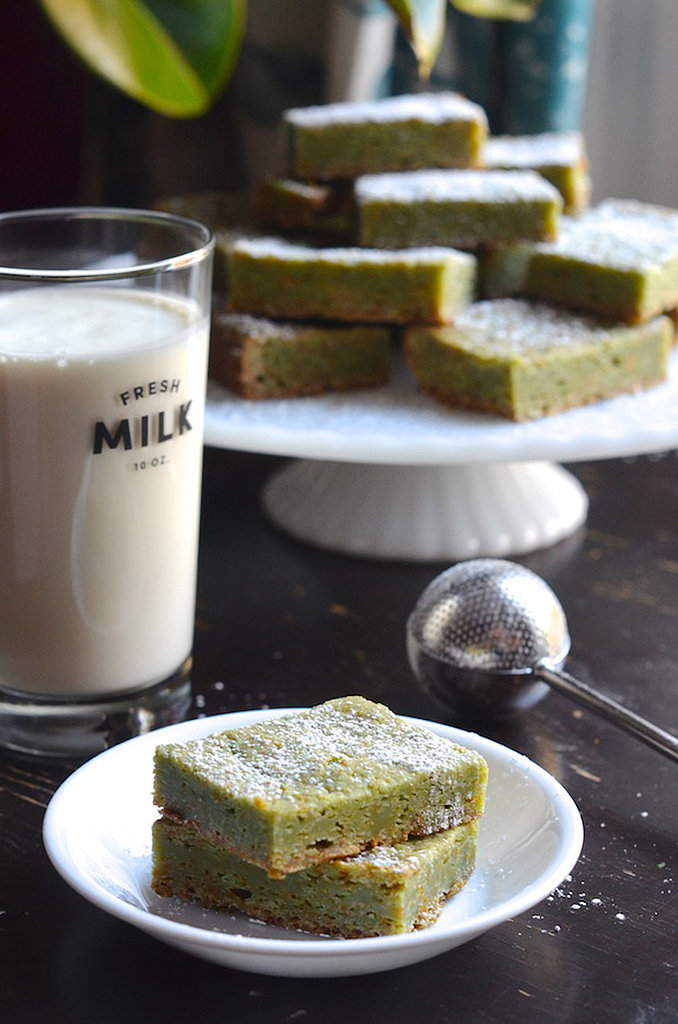 Made with pistachio paste — a cousin to almond paste — these chewy green bars [9] are ideal for nut fans.
Coconut Chocolate Rice Krispies Treats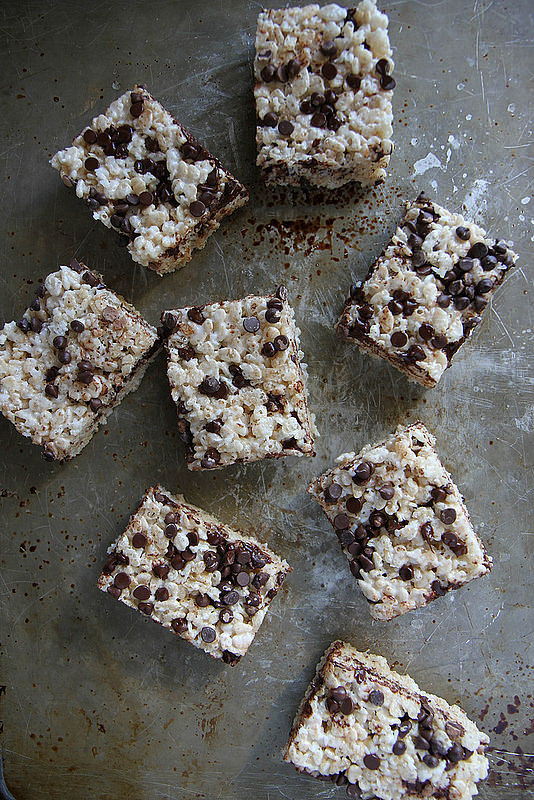 Coconut and chocolate chips [10] add a grown-up touch to Rice Krispies Treats.
Cashew Fig Bars
Part energy bar, part oatmeal cookie, these chewy cashew-butter- and fig-based bars [11] are a lovely, less-indulgent option.
Fudgy Brownies
We're not exaggerating when we claim that these may be the richest, fudgiest brownies in all the land [12].
Pumpkin Streusel Cheesecake Bars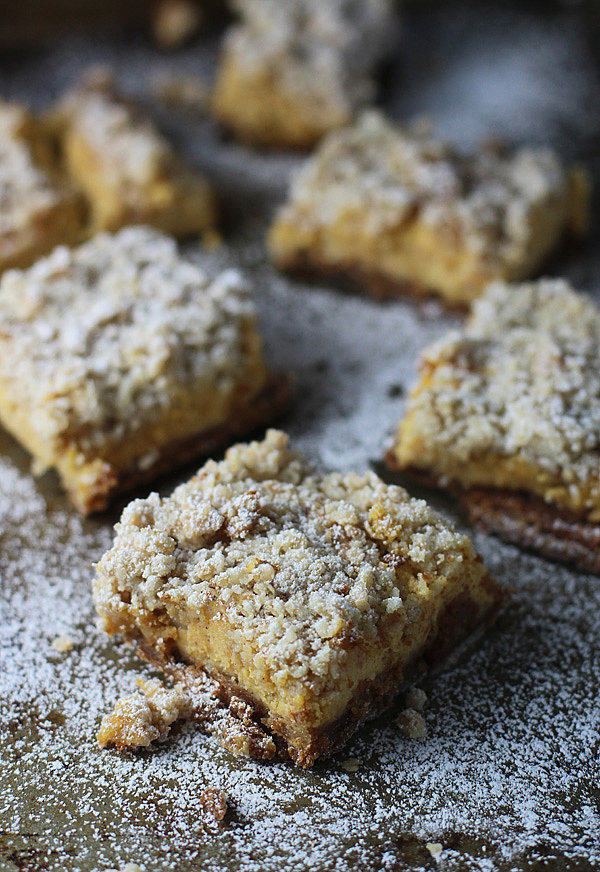 No need to decide between making a cheesecake, pie, or a crumble; these pumpkin bars [13] combine the best components of each.
Apple Pie Bars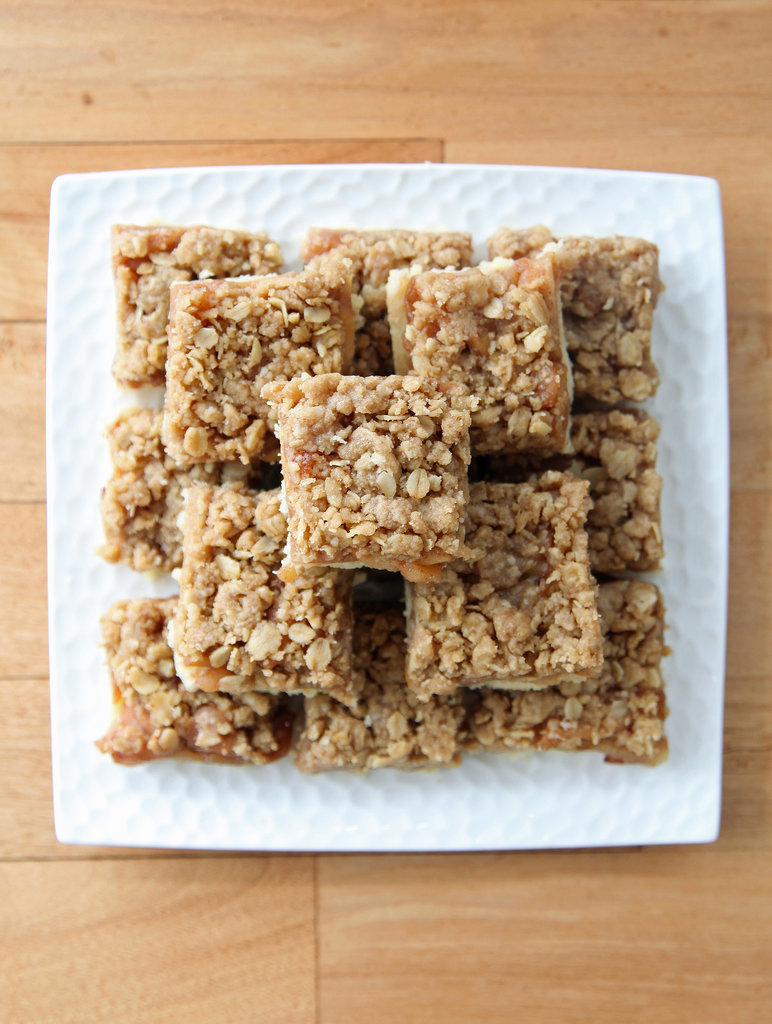 Apple crumble bars [14] are like pie for crust-lovers, though they pack in plenty of apple filling too.
Pumpkin Bars With Cream Cheese Frosting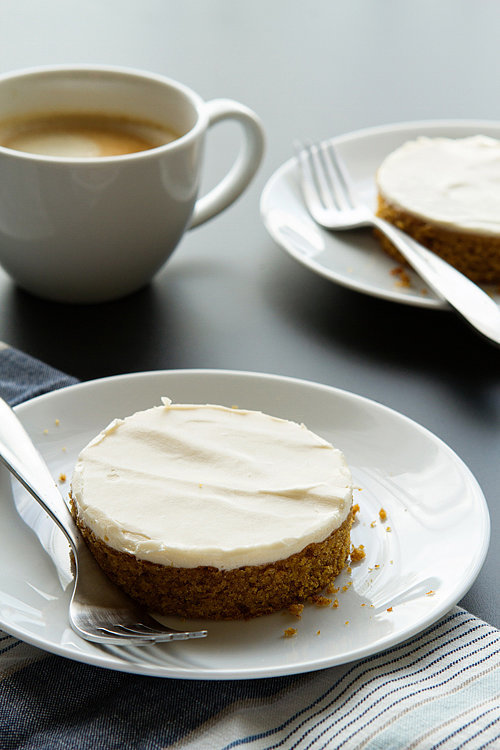 For a low-fuss way to get your pumpkin fix, make cream-cheese-frosted pumpkin bars [15].
Lucky Charms Treats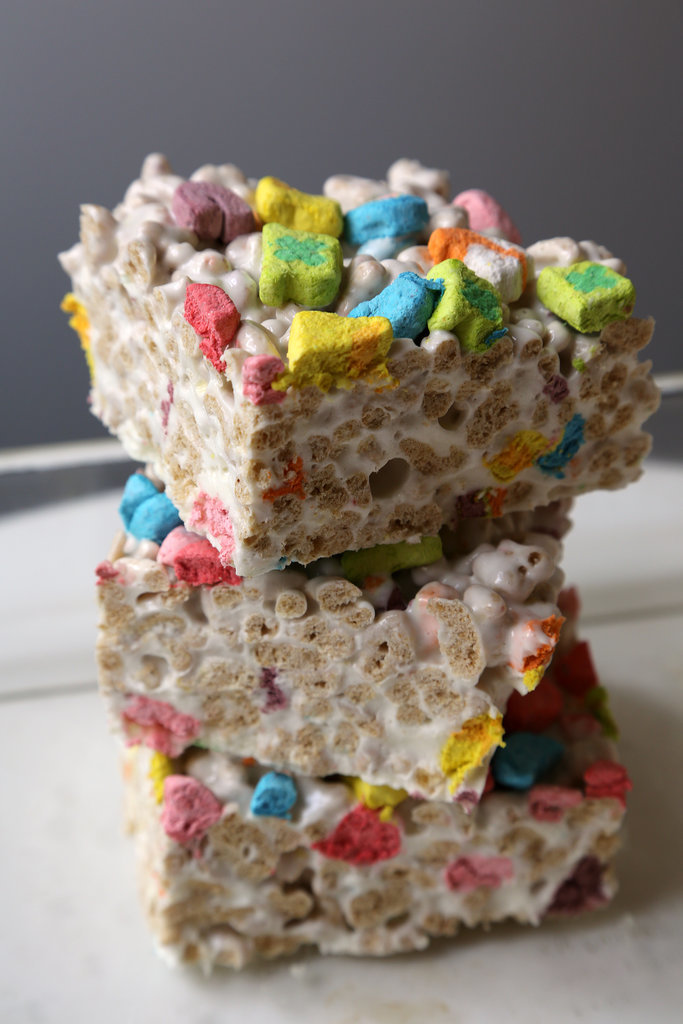 Channel two childhood favorites — Lucky Charms cereal and Rice Krispies treats — by combining the two into a festive marshmallow treat [16].
Maple Butterscotch Blondies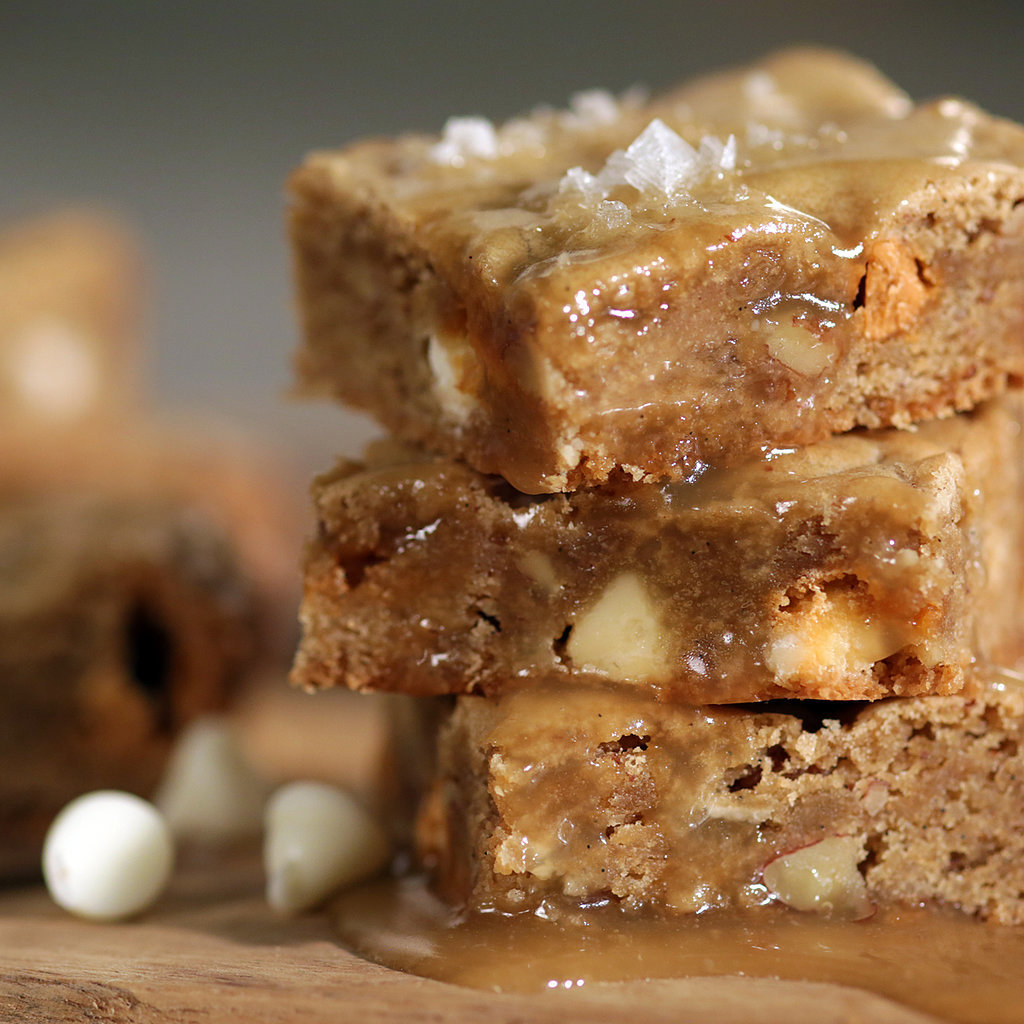 These blondies [17] aren't messing around: packed into each salty, chewy bite are pecans, white chocolate, and butterscotch chips, all topped off with a maple drizzle.
Double-Lemon Bars
Most lemon bars only use the citrus fruit's tart juice, but these pack double the flavor [18] by also incorporating the zest into the shortbread base.
Slutty Brownies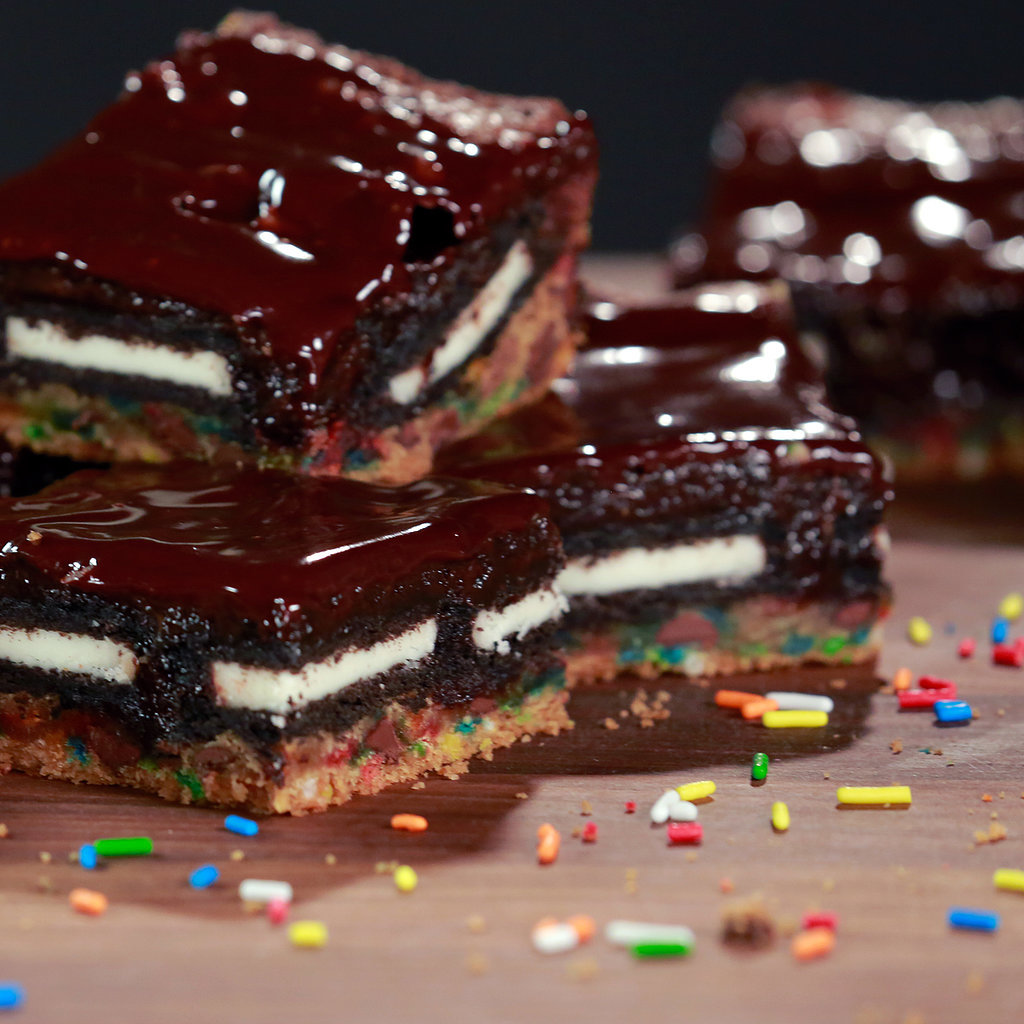 Slutty brownies [19] aren't for the faint of heart; this decadent recipe combines chocolate chip cookies, Oreos, brownies, chocolate ganache, and rainbow sprinkles.
Salted Brown Butter Blondies
As you might imagine, these salty brown butter blondies [20] are pretty amazing thanks to their chewy texture, a generous dose of butter, and tasty mix-ins (blond chocolate and toasted pecans).
Caramel Apple Bars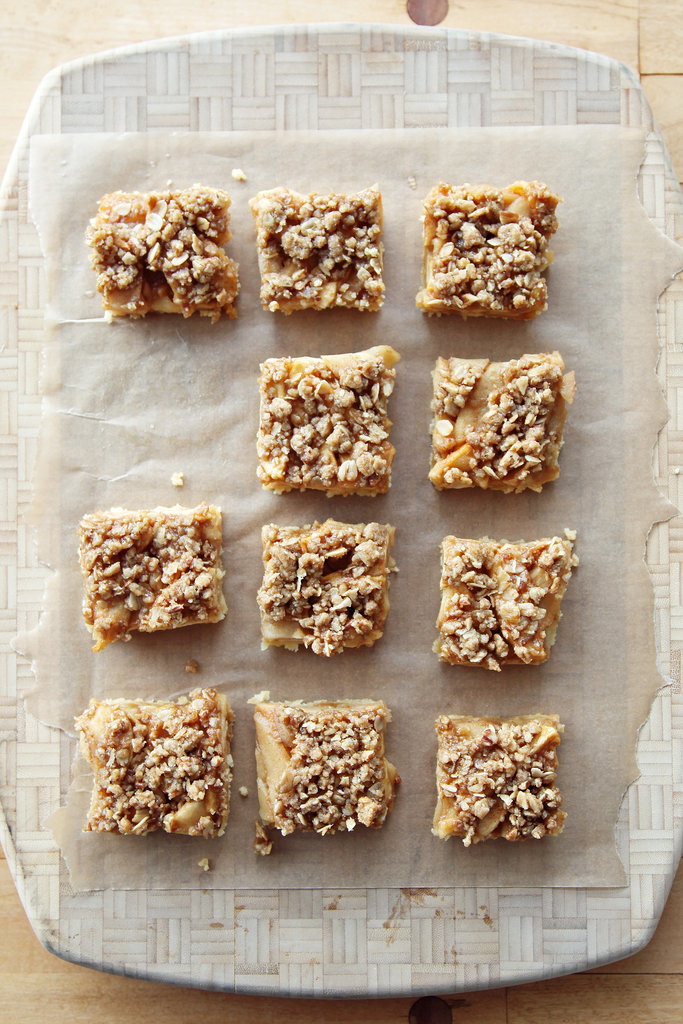 A buttery shortbread base, salty-sweet caramel apple slices, and a pecan-oat crumble combine for one epic bite [21].
Rice Krispies Treats
Two small tweaks — doubling the butter and adding a generous dose of salt — take ordinary Rice Krispies treats to the next level [22].
Peppermint Bark Brownies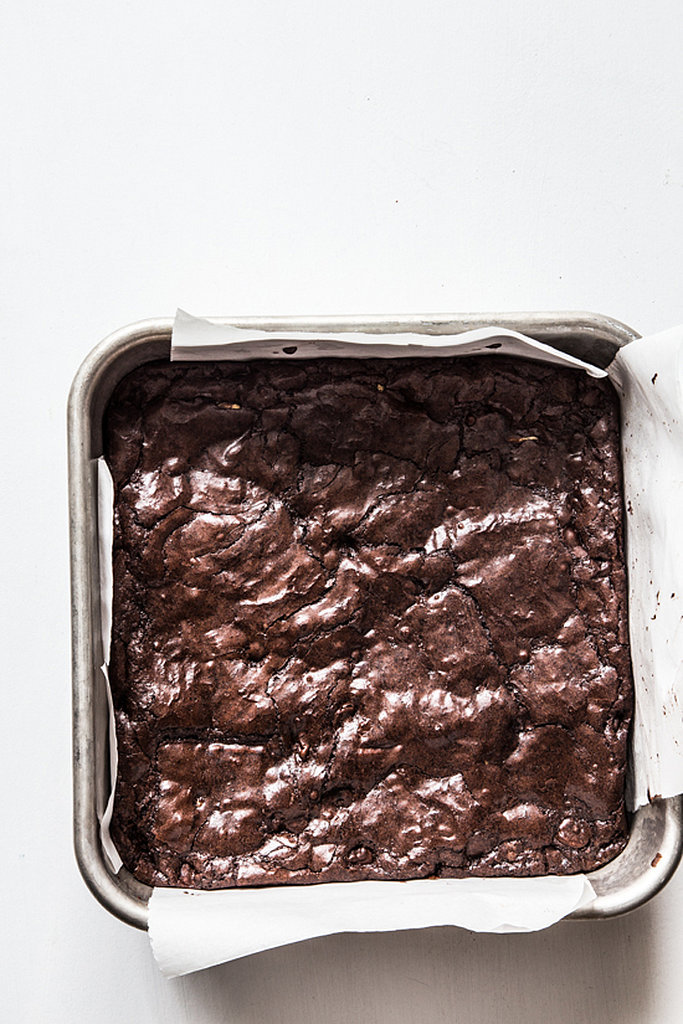 For the ultimate quick-fix sweet [23], add pieces of peppermint bark to brownie mix.
Pink Lemonade Bars
Combine two childhood favorites — pink lemonade and lemon bars — into one mouth-puckering treat [24].