While looking through Gorgeous Cakes [1] over the weekend, I found the perfect Fall cake recipe that included one of my favorite root vegetables, beets [2]. I love roasted beets in a salads [3], so why not experiment with them in baking?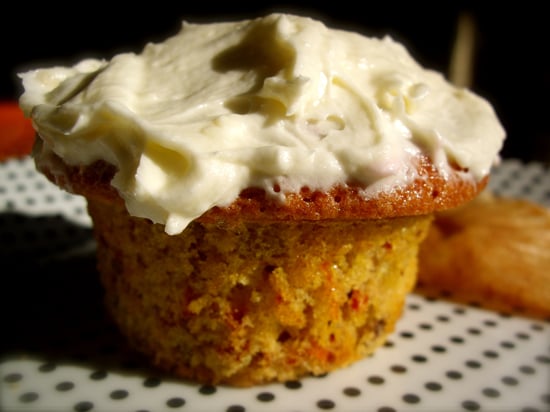 The uncooked batter has a stunning magenta color that's unfortunately lost once baked. However, it turns to a lovely, golden-colored cake with delicious red speckles throughout.
The combination of beets and roasted hazelnuts results in a hearty cake with a delightfully light and airy texture. For extra zip, I added ruby red grapefruit zest to the luscious cream cheese frosting. To see the spectacular color of the batter and start baking your own cupcakes with this vegetable, .