On Saturday night FabSugar [1] hosted her annual summer luau. Instead of throwing a regular luau, Fab's party had a sophisticated, chic black and white theme [2]. While Fab created the look of the luau [3], I was in charge of the snacks [4] and specialty cocktail [5]. To take a look at the food and decor of our memorable party, click the "Start" button.
Prepping the Party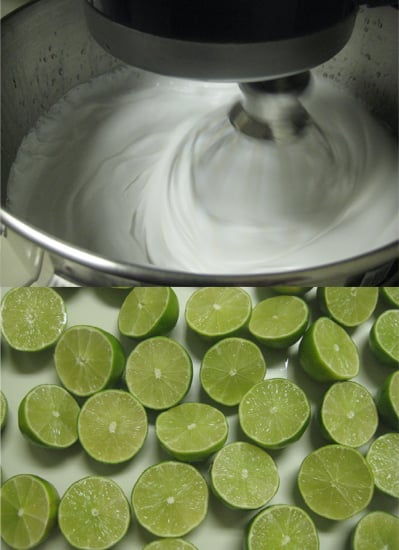 I started prepping the food for the party on Thursday night. My to do list:
Thursday night:
Purchase groceries
Make marshmallows
Friday night:
Dip marshmallows in chocolate and Oreo cookie crumbs
Assemble pigs in a blanket
Saturday day:
Juice limes for Ti punch
Cut marshmallows into bite-sized pieces
Just before the party:
Bake pigs in a blanket
Plate marshmallows
Assemble Ti punch
The Spread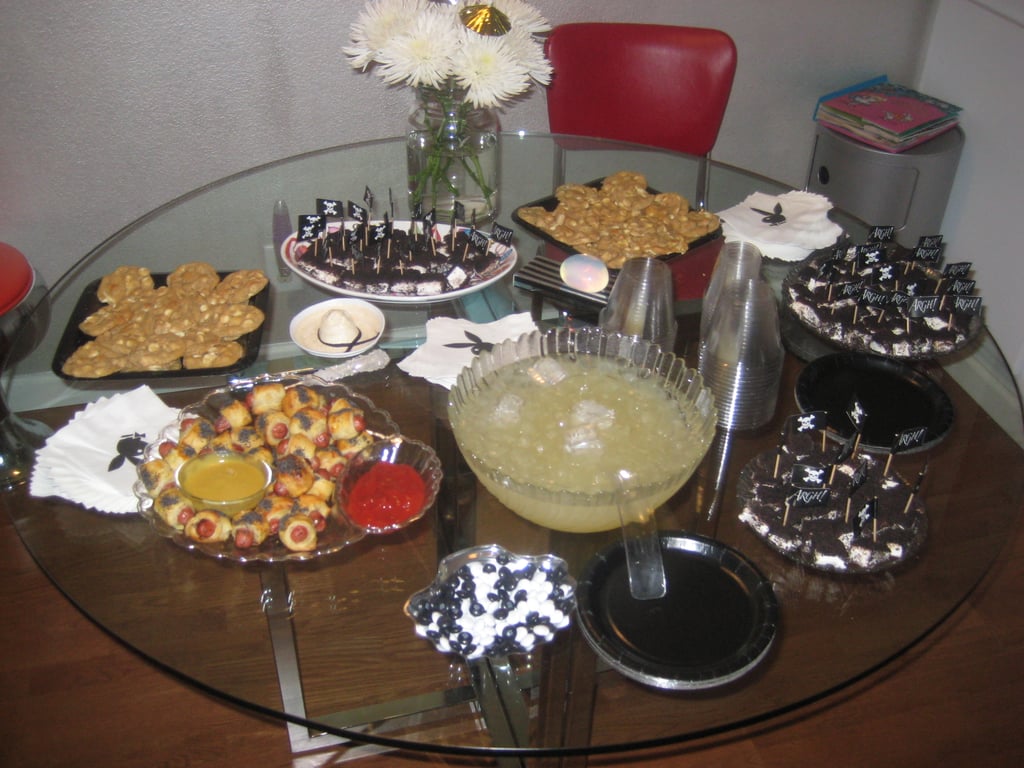 Fab requested that all of the food be placed on her kitchen table.
Luckily it all fit perfectly and made for a delicious-looking spread.
The Piggies
Incredibly popular, these pigs in a blanket [6] have now become one of my signature dishes [7].
Next time I want to experiment with tasty add ons like coleslaw, cheese, or mustard.
The Black and White Decor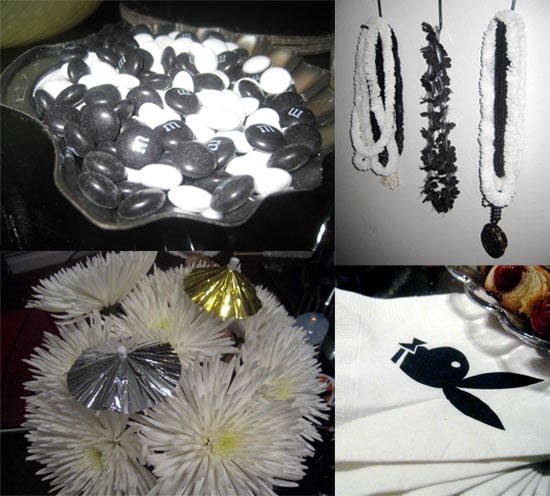 Fab kept things festive with black and white M&Ms, white flower and mini umbrella bouquets, and Playboy bunny napkins.
When they arrived, guests were greeted with a black or white lei.
The Cookies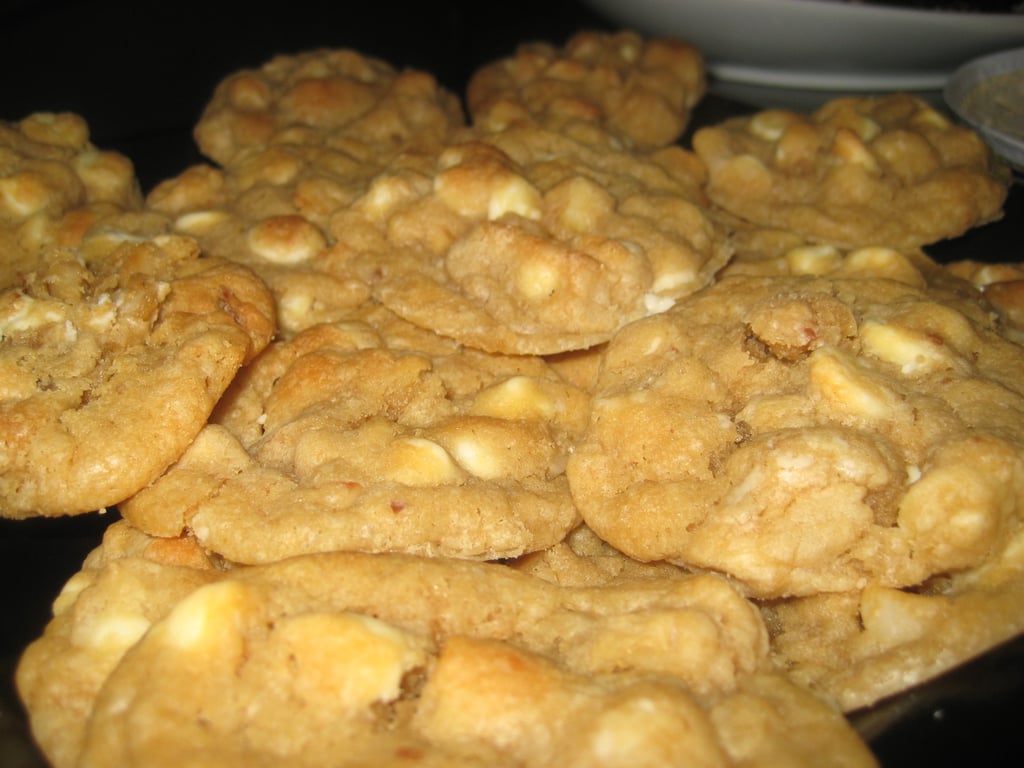 What a scrumptious surprise: Fab's mom made white chocolate macadamia nut cookies.
The Marshmallows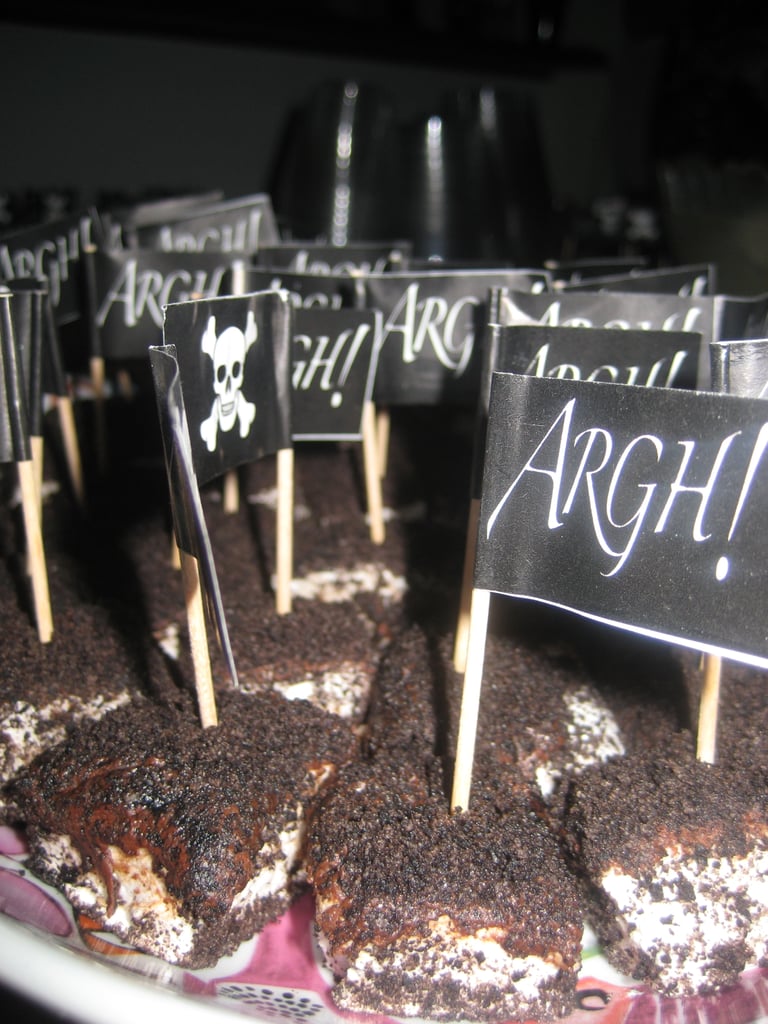 The marshmallows [8] were divine. Instead of individually dipping each square in chocolate and Oreo crumbs, I spread the melted chocolate all over the top of the marshmallow slab and covered this with the cookie crumbs. I let it set for an hour before flipping and repeating with the other side. To cut through the sticky sweet, I used a wet, hot knife.
The Ti punch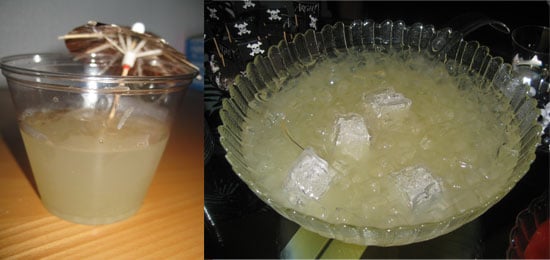 A mixture of Rhum, lime juice, and cane syrup, this cocktail [9] was tart and potent.
Flashing ice cubes floated in the punch bowl.
Annabelle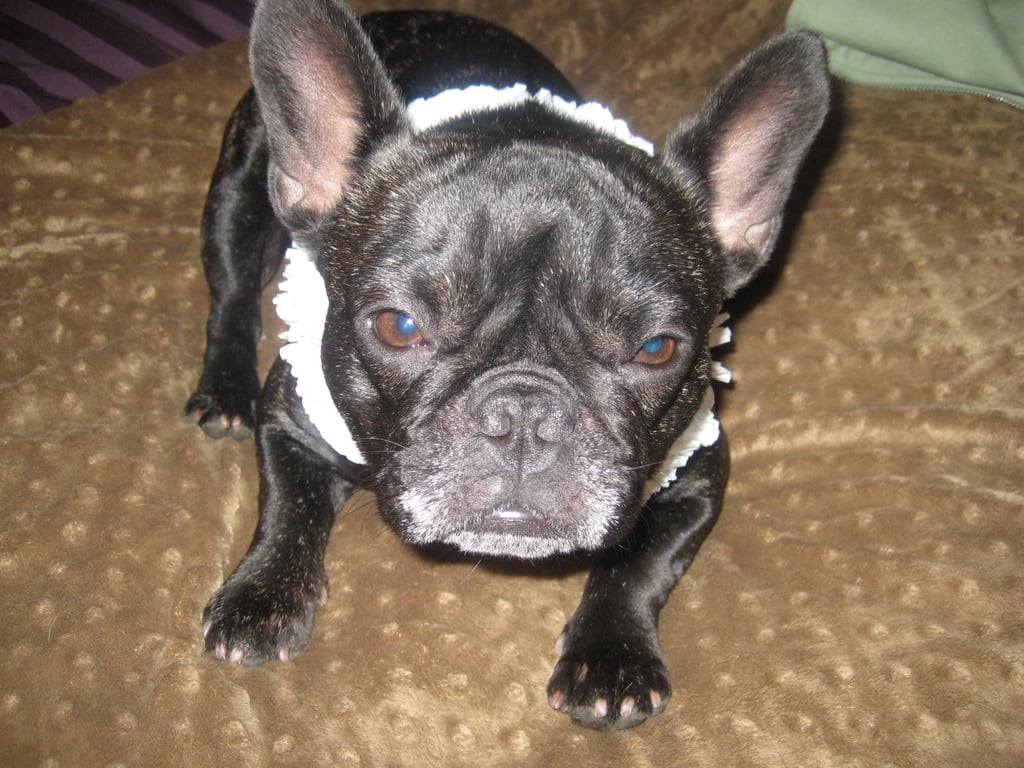 Even Fab's dog Annabelle [10] celebrated!
Here she is in her white lei, looking uber-cute.