Last Friday night FabSugar [1] and I hosted a Sex and the City Marathon [2]. From the tasty snacks and colorful cocktails — inspired by episodes from the show — to the competitive trivia game and outrageous outfits [3], the party was fabulous, fun, and a total success. To come party with me [4] and take a closer look at the food and decor of our SATC party, click the "Start" button!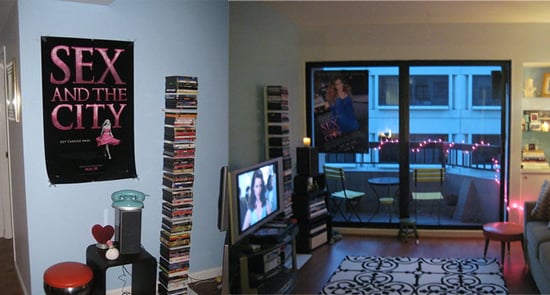 Since this was a housewarming for Fab's new apartment [5], we kept the decorations simple with black, white, and hot pink accents.
Fab got several Sex and the City movie posters that we hung on the wall. Pink Christmas lights were wrapped around the balcony's banister for a chic, festive glow.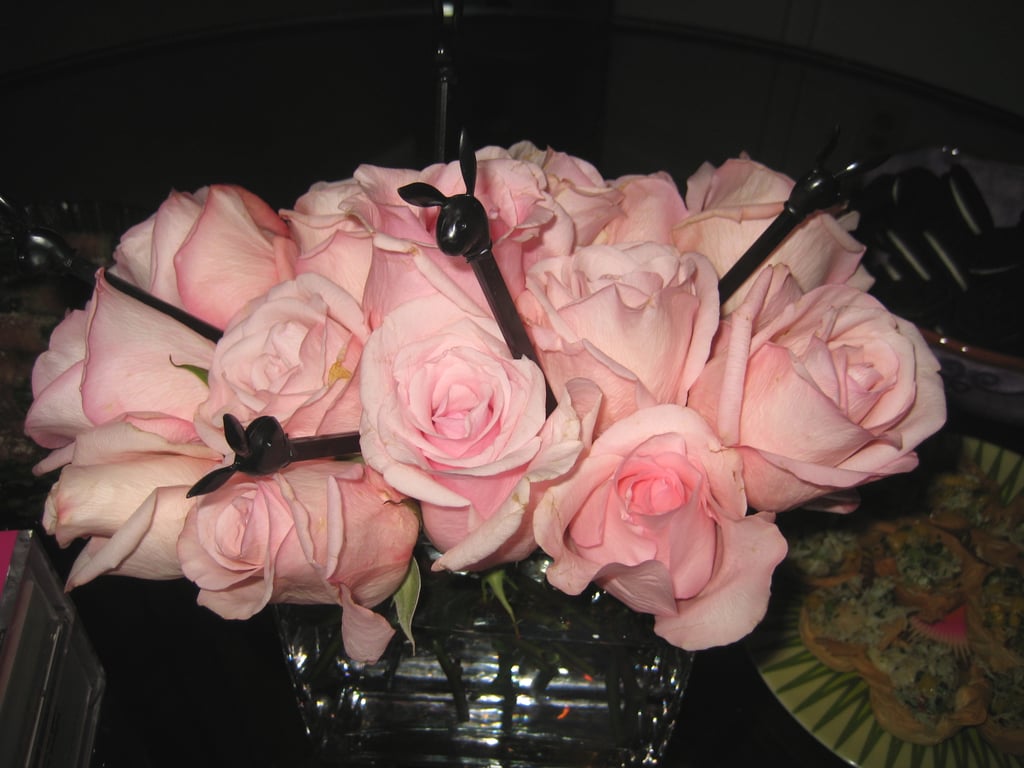 The floral arrangements were pale pink roses in clear glass vases. Black Playboy Bunny drink stirrers added a kitchy-cool touch to one of the arrangements.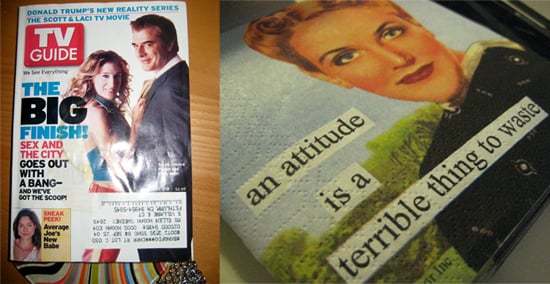 The little details make a party! We had Sex and the City books, girl themed table topics [6] conversation starters, vintage TV guides with stories about the show, and cheeky cocktail napkins.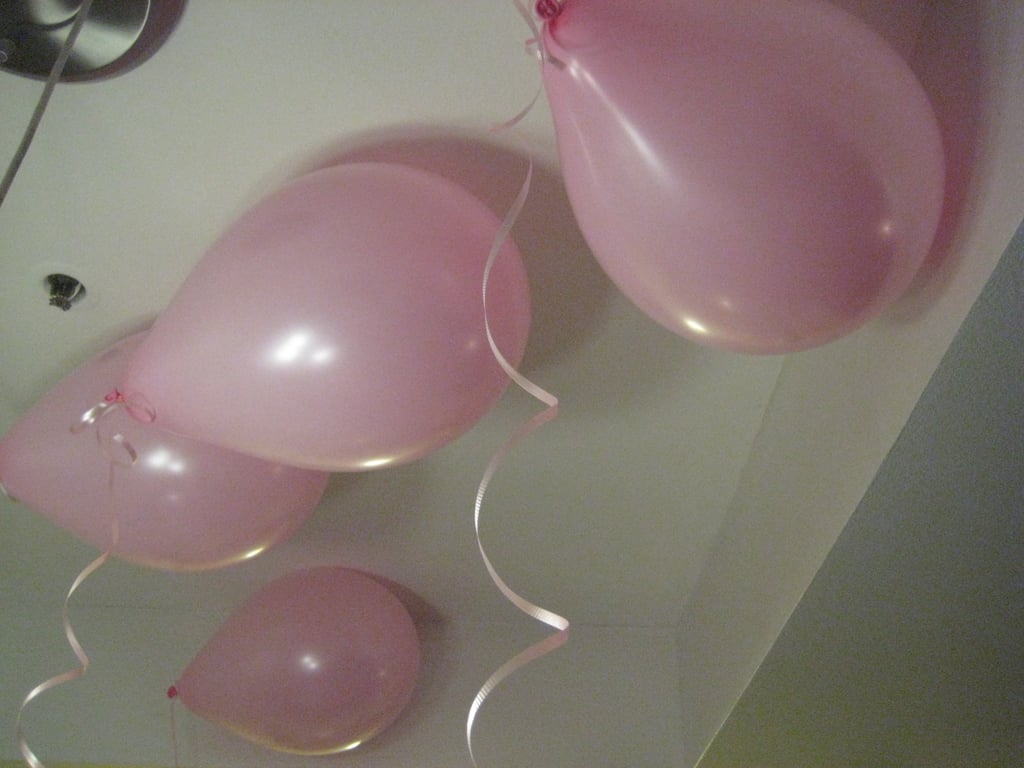 Pretty colored balloons are a simple way to make any room feel more like a party.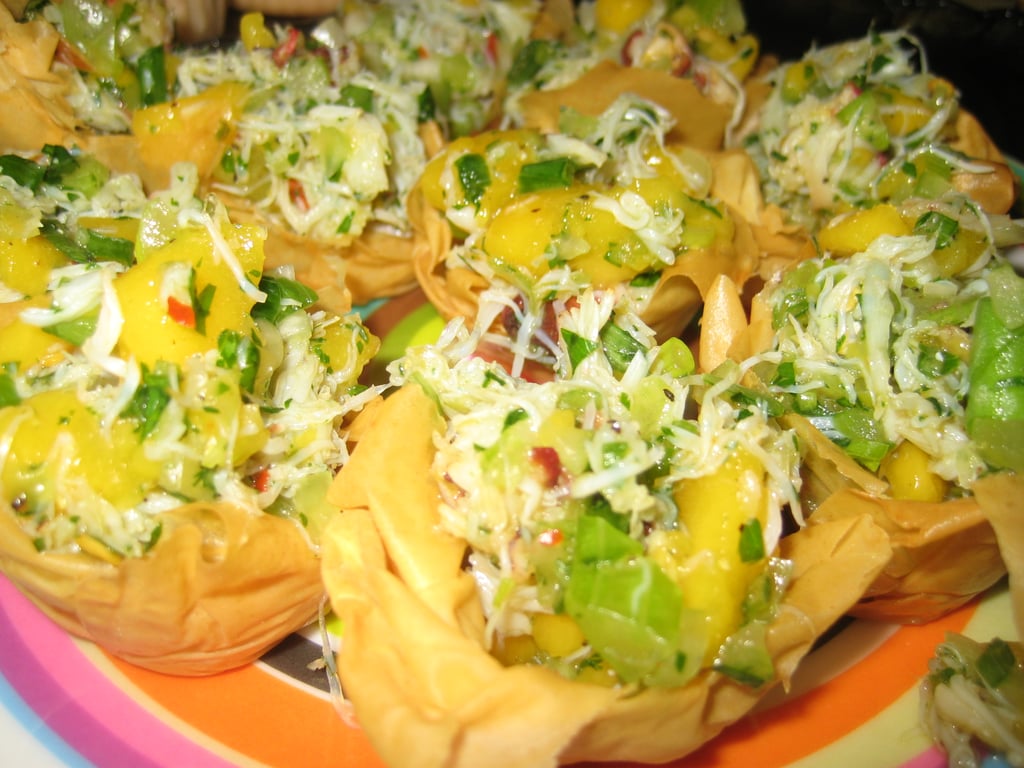 The menu consisted of bite sized treats like these mini philo cups filled with mango crab salad [7].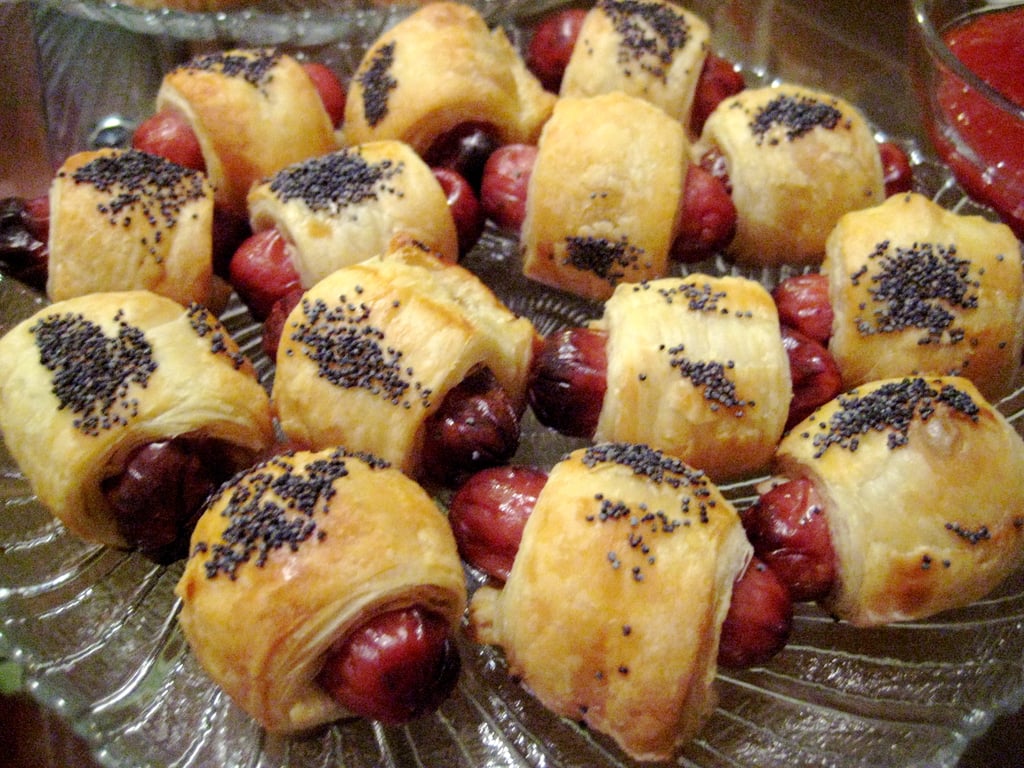 My favorite part of the menu were these pigs in a blanket [8]. The easy recipe wraps cocktail sausages in puff pastry.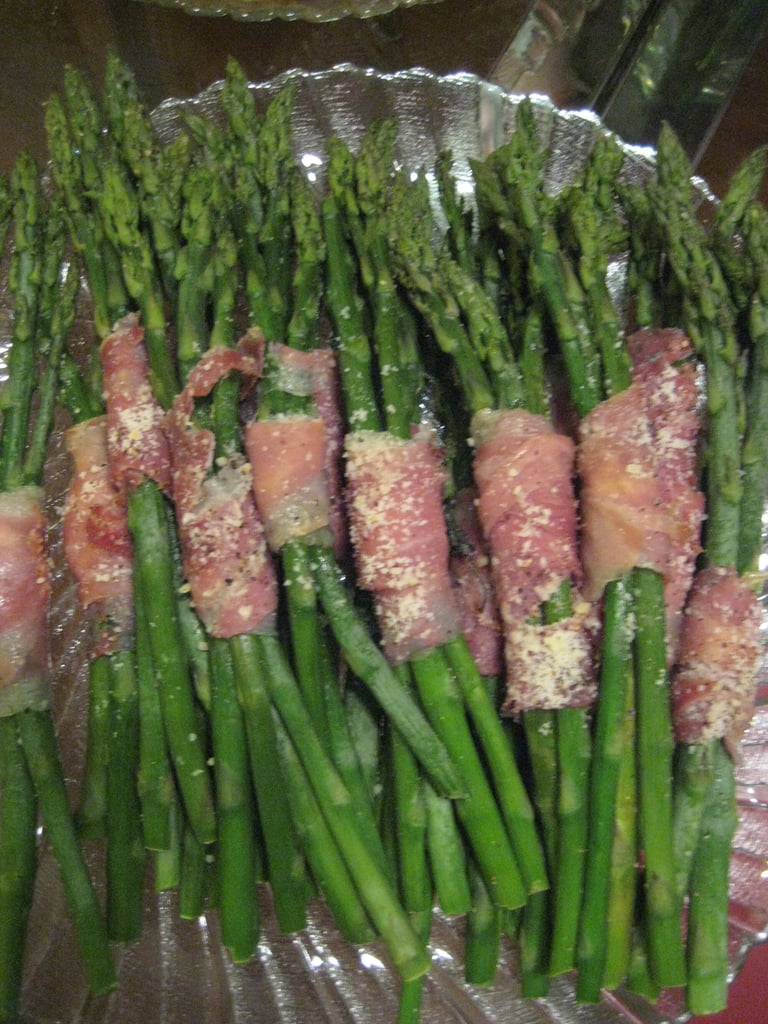 I used Yum's recipe [9] to make these crowd pleasing proscuitto wrapped asparagus bundles.
Don't be fooled, these chicken nuggets [10] may resemble McDonald's famous McNuggets, but they are actually homemade!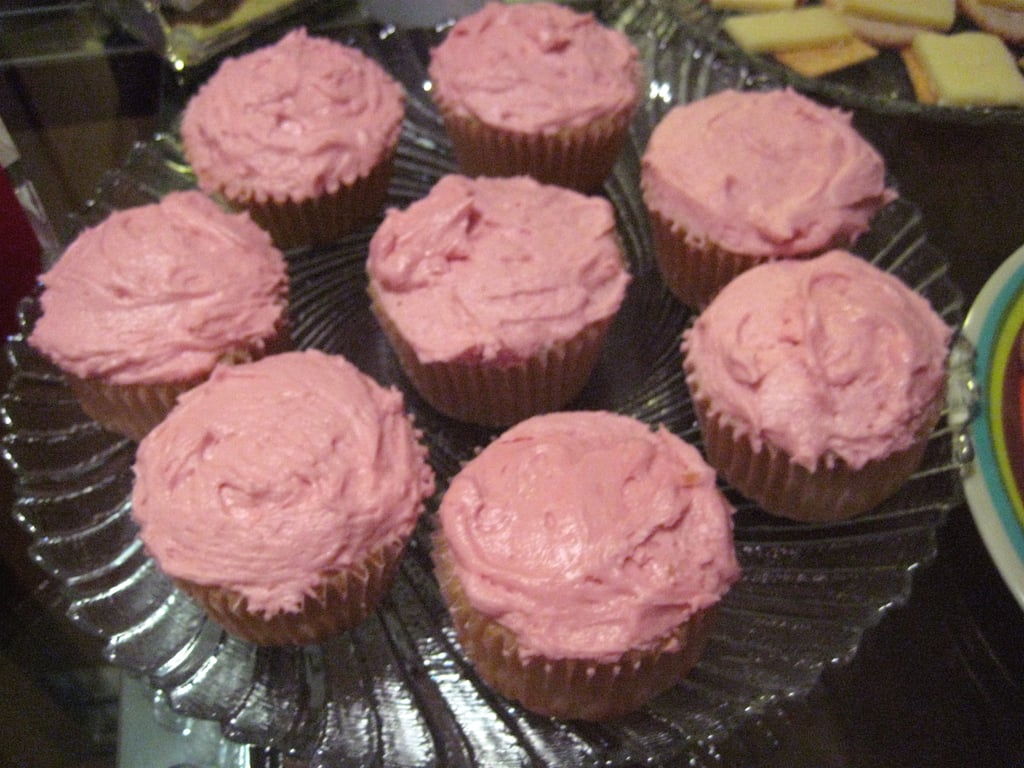 For dessert we had Oreo cookies and Magnolia Bakery's cupcakes [11] with pink frosting, courtesy of Fab's mom.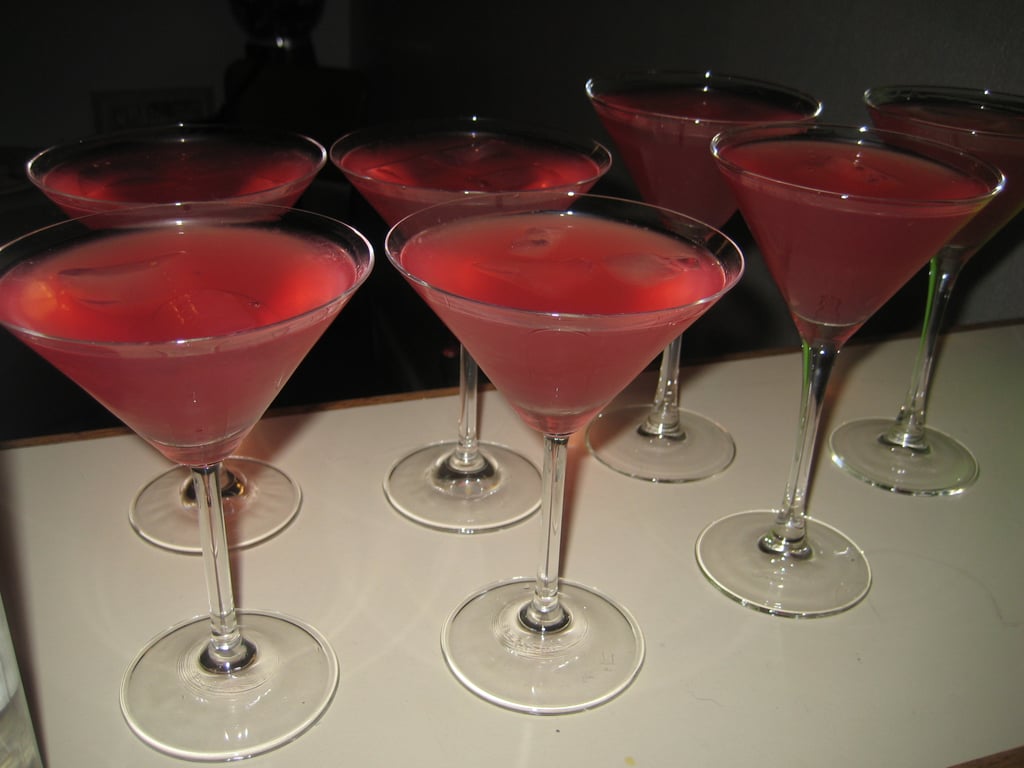 We guzzled far too many cosmopolitans [12] — the cranberry cocktail that was made popular by the show.
Are you excited for the Sex and the City movie [13]? How do you plan on celebrating?