There was plenty of booze and small bites to enjoy at the Food & Wine Classic in Aspen. While visiting the Grand Tasting Tent, we chose the best to present to you. From tequila popsicles to tasty foie gras topped with a rhubarb jello, we happily snuck back for seconds of all these delectable items.


— Additional reporting by Nicole Perry
Bráulio
The Italian aperitif Bráulio [1] is the first thing I'm going to look for at my local Italian supermarket when I return from Aspen. The herbal, bitter beverage is excellent alone or with sparkling water and a pineapple wedge for a light, not-too-sweet daytime drink.
Alaskan Snow Crab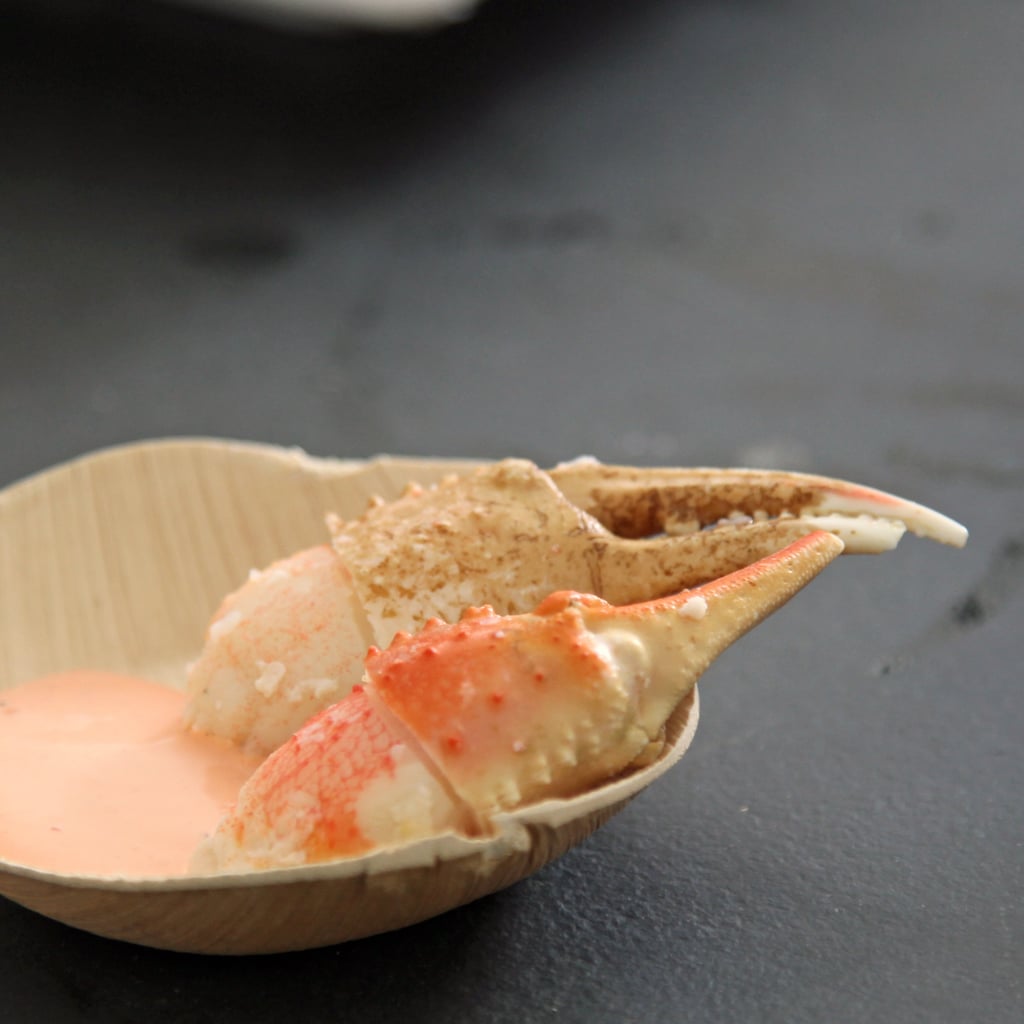 Mounds of perfectly cooked wild Alaskan snow crab [2] tempted us to come back for claw after claw of the tender, briny meat.
Photo: Nicole Perry
Murray's Cavemaster Reserve Hudson Flower
Young sheep's milk cheese never tasted as creamy and tart as Murray's Hudson Flower [3]. It's coated in rosemary, lemon, thyme, marjoram, elderberries, and hop flowers for a colorful presentation and bright flavor punch.
Hawaiian Striped Marlin Crudo
Aspen's Syzygy Restaurant [4] served tender, raw marlin with a citrusy coconut yuzu emulsion, micro radish, and maldon smoked sea salt. Such is the case where some things are better left uncooked!
Vermont Creamery Bonne Bouche
Vermont Creamery's Bonne Bouche [5], a geotrichum- and ash-rinded aged goat cheese is simply stellar. Its ooziness and grassy, slightly charred flavor make it ultramemorable, indeed.
Foie Gras With Rhubarb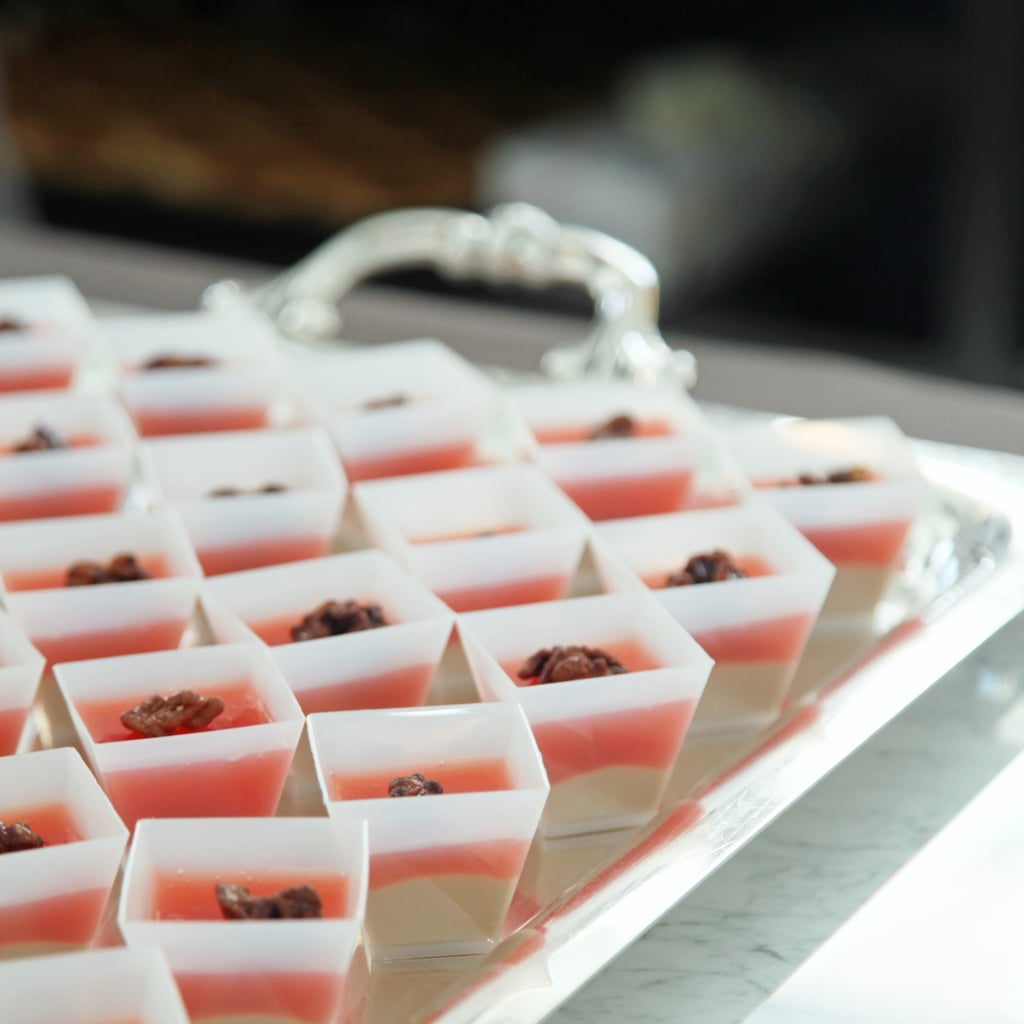 Rich, almost cheese-like foie gras topped with rhubarb jello and candied pecans (from the Park Hyatt Paris [6]) was a prized treat, especially given that we're based in California. The statewide foie gras ban makes finding a bite of this delicacy challenging while we're at home.
Photo: Nicole Perry
Pickled Shrimp With Blue Crab Deviled Egg
Pickled vegetables are all the rage, but Louisiana Seafood [7] decided to pickle its famous shrimp. The vinegary shrimp lightened up the lavish, crab-stuffed deviled egg.
Quinoa Risotto With Peas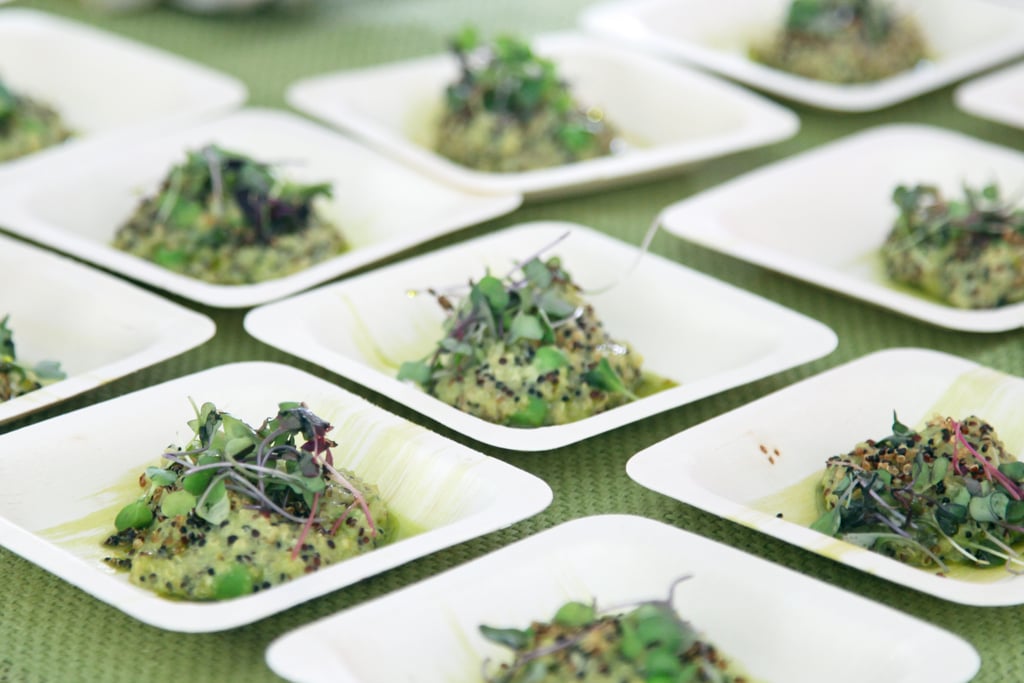 This refreshing dish of quinoa risotto with English peas and huacatay oil from Mo-Chica [8] was an inspiration. We can't wait to get home and try the Peruvian seed in lieu of Arborio rice in the creamy dish.
Photo: Nicole Perry
Lamb Leg Bresaola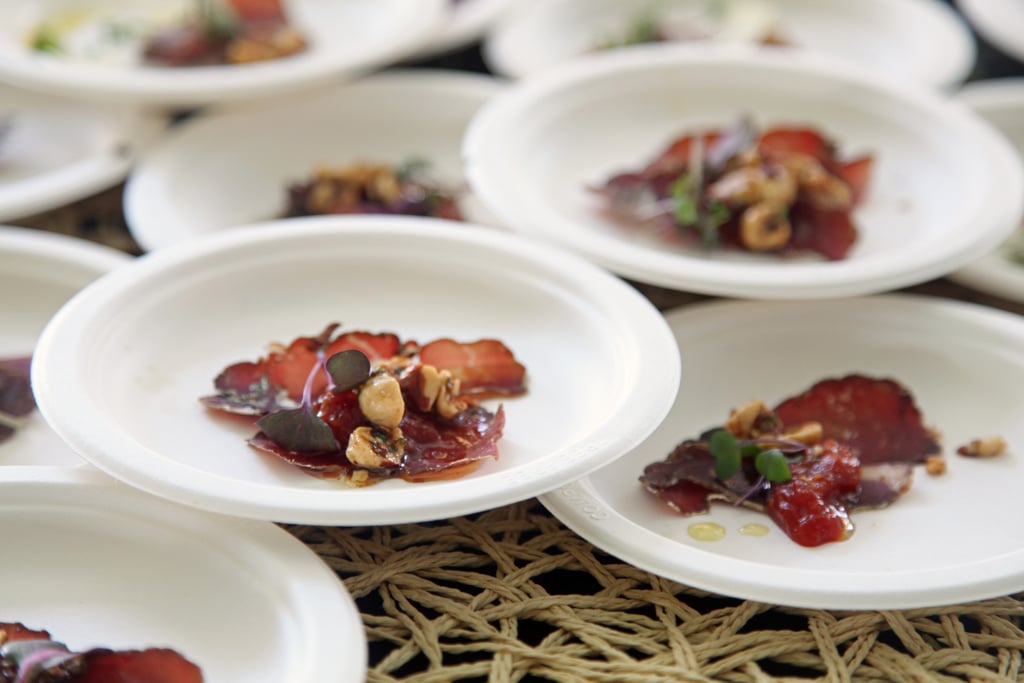 The American Lamb Board [9] served up chewy, earthy slices of lamb bresaola, which paired perfectly with nutty toasted hazelnuts, sharp sheep's milk cheese, and sweet fruit compote.
Photo: Nicole Perry
Poulard and Coastal Herbs
Food & Wine Best New Chef Justin Cogley [10] served poulard, liver, seaweed vinegar, and costal herbs. One bite, and I felt transferred back to Northern California. The spritz of seaweed vinegar was key, as it gave the dish an umami-filled finish.
Maytag Blue Cheese
We've discovered a domestic blue cheese from Iowa worth trying. Crystallized, salty, and mild, Maytag Blue Cheese [11] doesn't have a sharp, bitter finish like some cheeses in that category. Smear it on a cracker with a dollop of fig preserves.
King of Pops With Patrón
King of Pops [12] and Patrón [13] partnered to make tequila-infused fruit popsicles like grapefruit pomegranate and pineapple cilantro. On a sunny 80-degree day, these were essential for cooling down.
Rabbit and Foie Gras Terrine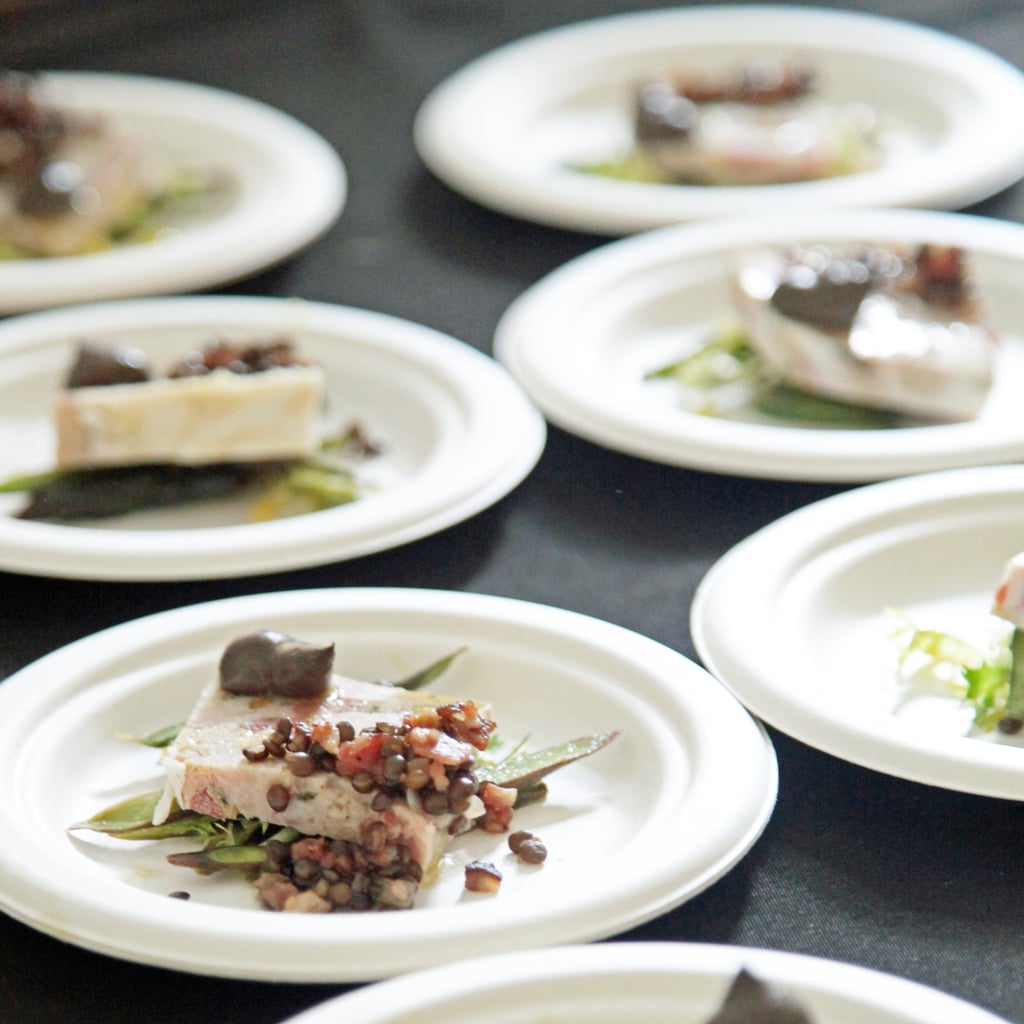 Untitled's [14] rabbit and foie gras terrine with smoked morel puree, purple asparagus, bacon, and lentil salad was as tasty as it was artfully plated.
Photo: Nicole Perry
Spicy Watermelon Margaritas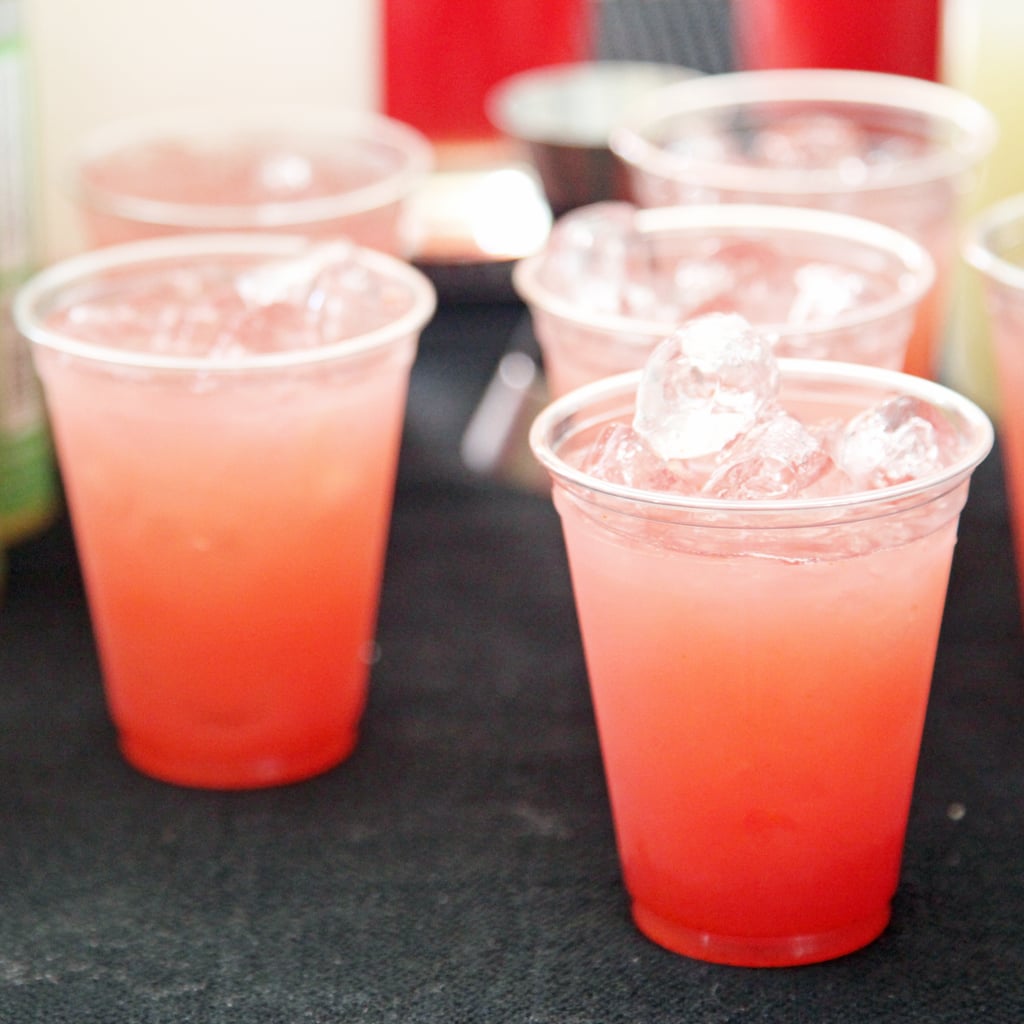 Spicy watermelon margaritas from Jimmy's [15] — a local Aspen favorite — necessitated sip after sip, despite our ardent efforts to pace ourselves. Let's just say they were worth it.
Photo: Nicole Perry
Korean Braised Goat and Dumplings
2013 Best New Chef Chris Shepherd [16] served up a spicy, complex, and comforting dish of Korean braised goat with dduk — a traditional chewy rice-based dumpling.
Photo: Nicole Perry
Gulf Oyster Bisque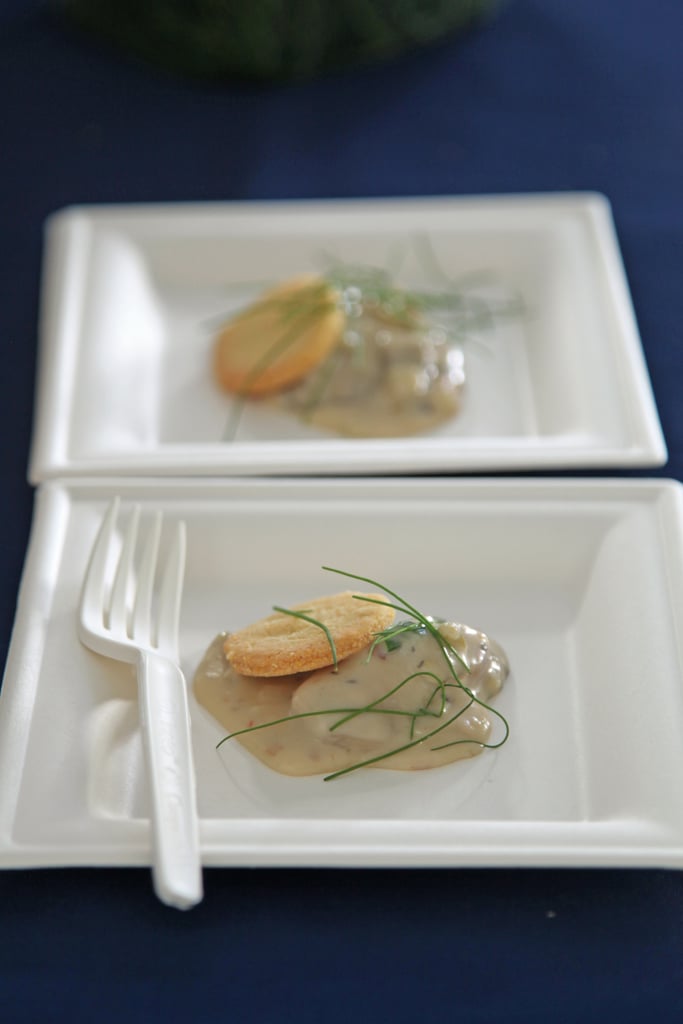 Velvety gulf oyster bisque (from Louisiana Seafood [17]) benefited from the textural contrast provided by crisp grilled ciabatta croutons.
Photo: Nicole Perry
Mojito-Braised Lamb Shoulder
This dish from Aspen's Pan and Fork Supper Club [18] looked like it had a lot going on, but I was surprised by how fun and flavor-filled it was. The mojito-braised lamb shoulder featured foraged watercress, mint jelly, and a tomato-bread salad.
Veev
Meet our new favorite clear spirit, Veev [19], made from acaí berries. The onset flavor is light and neutral, but it finishes with a mildly fruity flavor.
Ginger-Caramel Bonbons
Truffles in Paradise [20] showcased its new Guittard Hawaiian Single Origins Line; our favorite was the Maui, a bonbon made with lilikoi-infused caramel and candied ginger.
Gulf Oyster Bisque
Bottarga (fish roe), parmesan, grilled ciabatta, sea beans, and chive blossoms made this one very special oyster bisque from Gulf Oyster Industry Council [21] indeed.
Angus New Zealand Beef
Angus strip steak, cooked to medium-rare perfection from Angus New Zealand Beef [22], needed no adornments.
Egg-Yolk Gnocchi
What looks like potato-based gnocchi is actually just an egg yolk and olive oil custard, cut and boiled in gnocchi-like shapes. The runny gnocchi centers, bursts of golden trout roe, and smoked crème fraiche made this an unexpected and surprisingly fun dish to eat. Two thumbs up for the Best New Chef Michael Voltaggio of Ink [23].
English Pea Velouté With Smoked Trout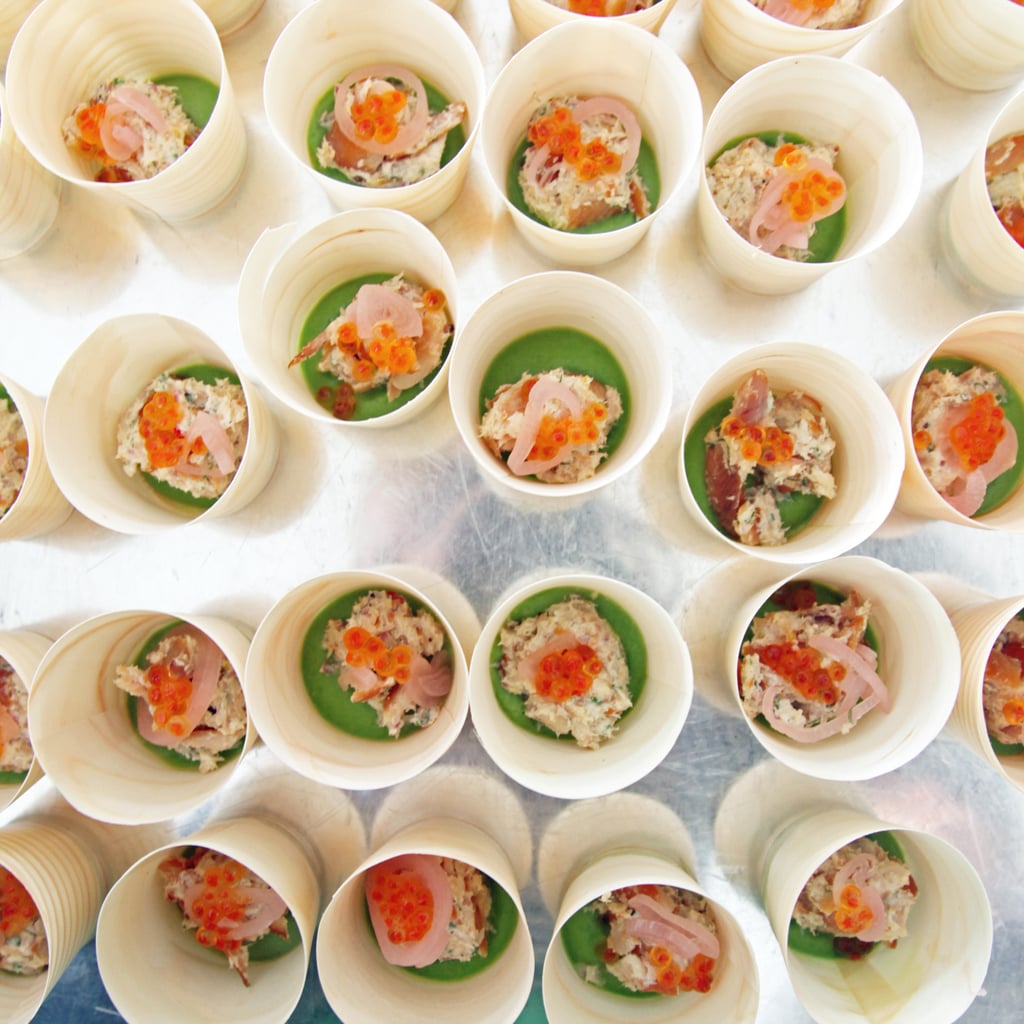 A generous helping of trout roe added both a pop of color and briny flavor to the Park Hyatt Chicago [24]'s dish of creamy, vegetal pea velouté and smoked trout. Well balanced — no one flavor dominated; impressive, given smoked trout's strength of character — and refreshing, it was all in all a win.
Photo: Nicole Perry
Sartori Cheeses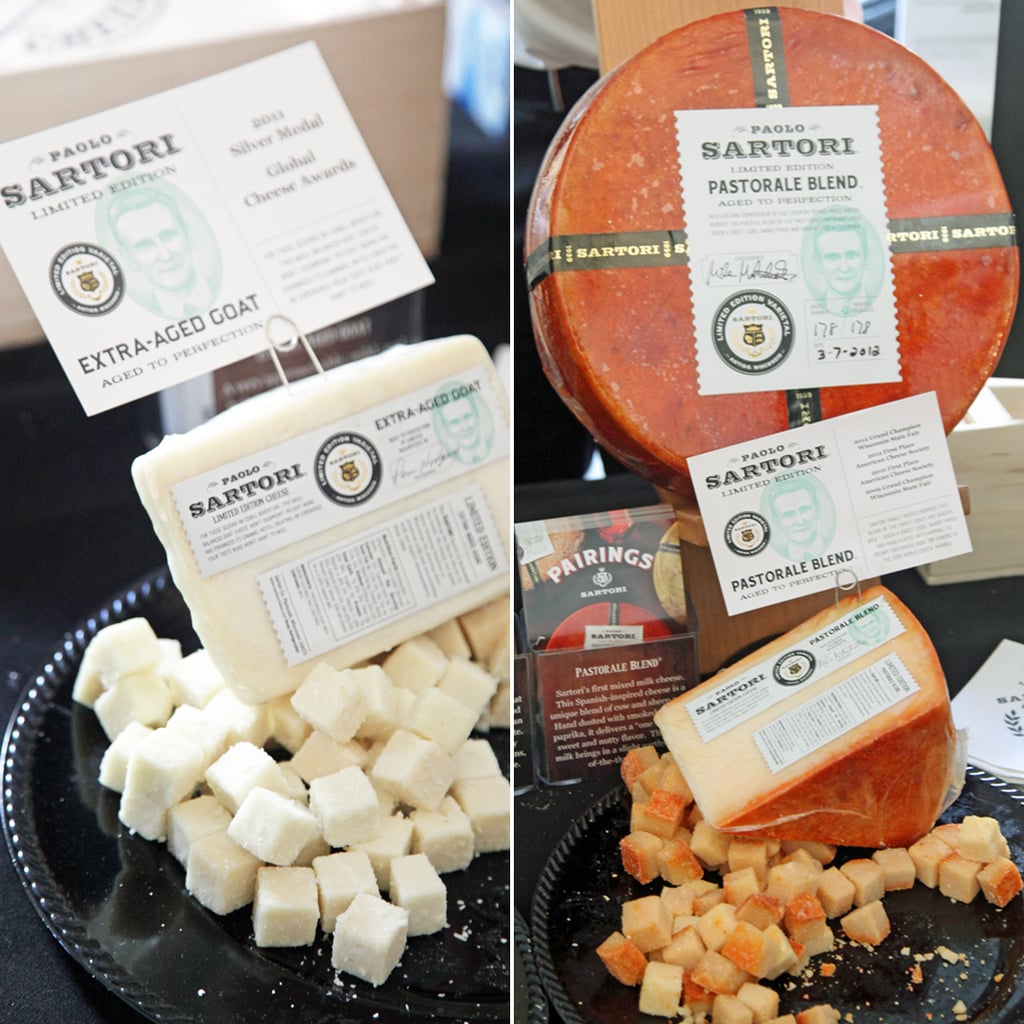 Sartori, the maker of inventive options like chai-rubbed cheese [25], impressed us with its crumbly, tangy Extra-Aged Goat [26] and sweet, slightly smoky, paprika-rubbed Pastorale Blend [27].
Photo: Nicole Perry
Strawberry Yuzu Meringue
Many components, including poached strawberries, vanilla goat cheese whipped cream, chewy toasted meringue, and crisp graham crackers, could have added up to too much going on, but they worked together harmoniously. Each bite of this complex dessert (offered up at the Lexus [28] tent) was a bit different but delicious.
Photo: Nicole Perry
Mortadella Meatballs
Rich, tender mortadella-larded meatballs from Trecento Quindici [29] would have been a treat served solo but were even more delectable when served atop a dollop of creamy, cheesy polenta.
Photo: Nicole Perry
Watermelon Basil Italian Soda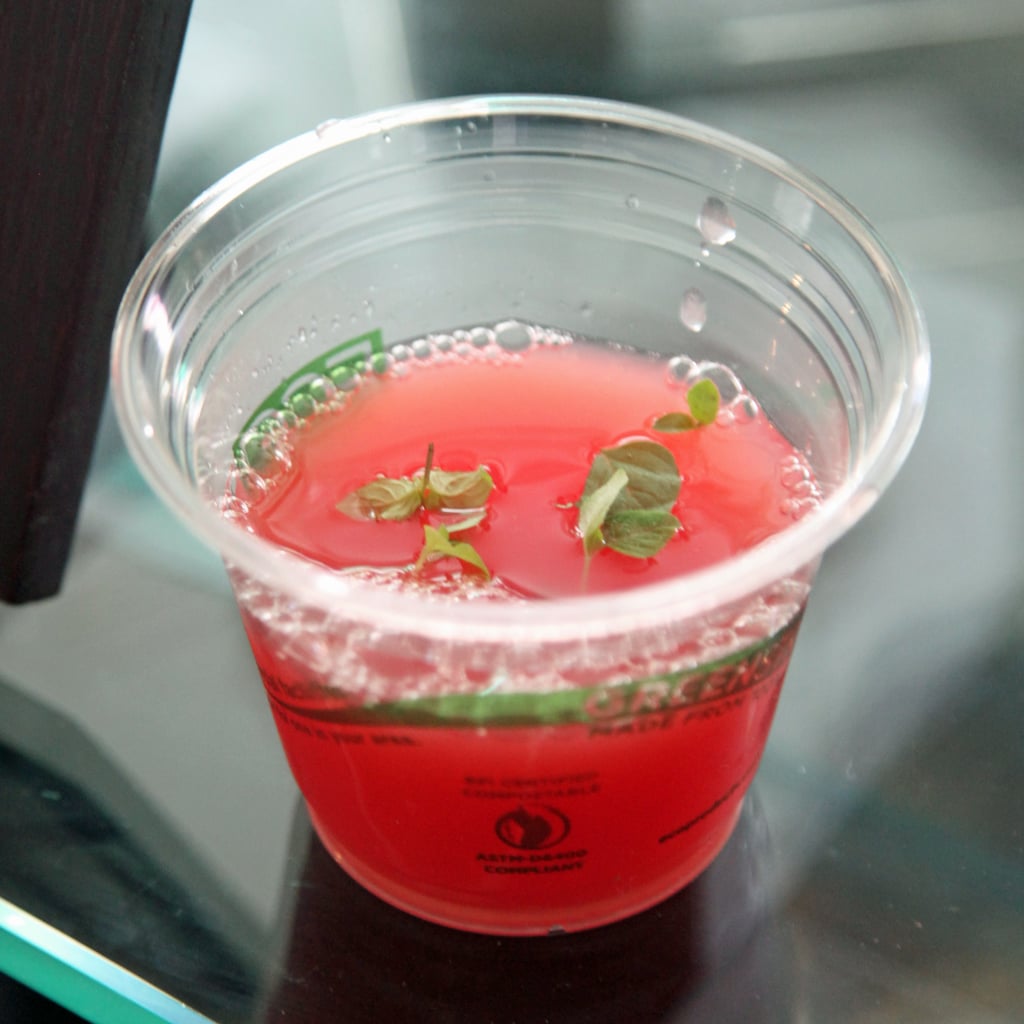 Trecento Quindici [30] impressed us on the beverage front as well. Mouthwateringly tart, sweet, and unmistakably herbaceous from a dainty garnish of micro basil, this drink was stunning on many fronts.
Photo: Nicole Perry
Rogue Creamery Caveman Blue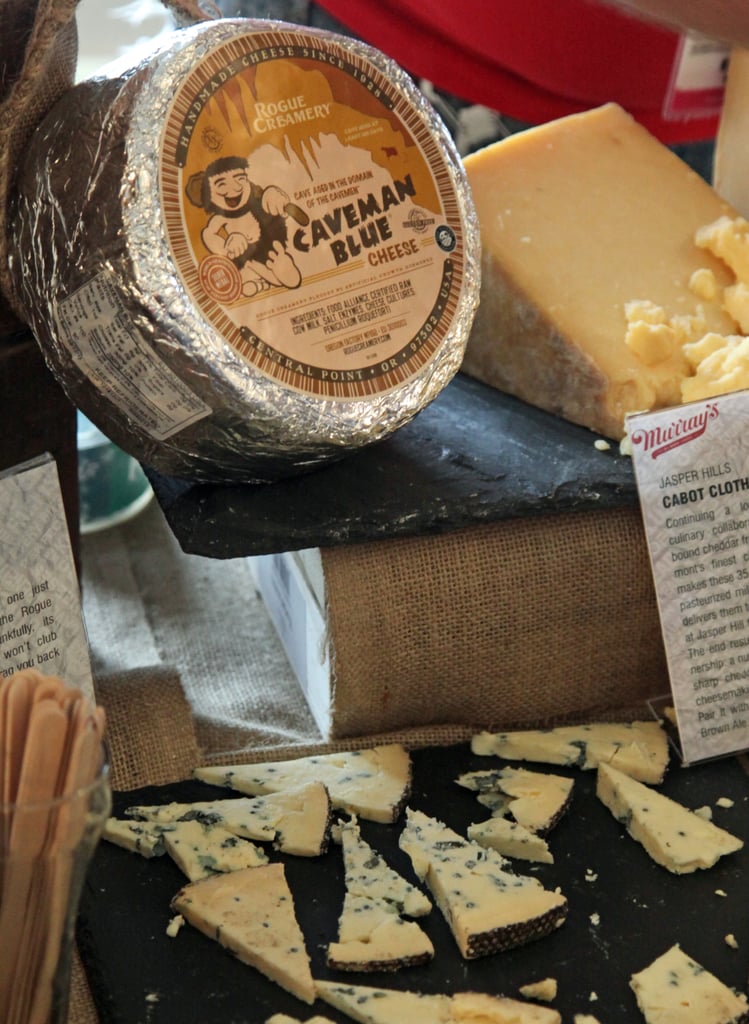 Rogue Creamery's Caveman Blue [31] was rich, sharp, and just the right amount of funky, but what really won us over was its fudgy, almost velvety texture.
Photo: Nicole Perry