In California, we've been getting some awesomely delicious avocados lately. Chalk it up to avocado season, which runs from Spring to Fall. Even if you don't live in the Golden State, chances are that green fruit you're savoring [1] is from here anyway. Ninety percent of the nation's crop comes out of California. From sandwiches and salads to salsas and other tropical-tinged flavor combinations, avocado is surprisingly versatile. Here are 33 of our favorite ways to enjoy it.
— Additional reporting by Nicole Perry, Emily Bibb, and Hilary White
Smoked Salmon Sandwich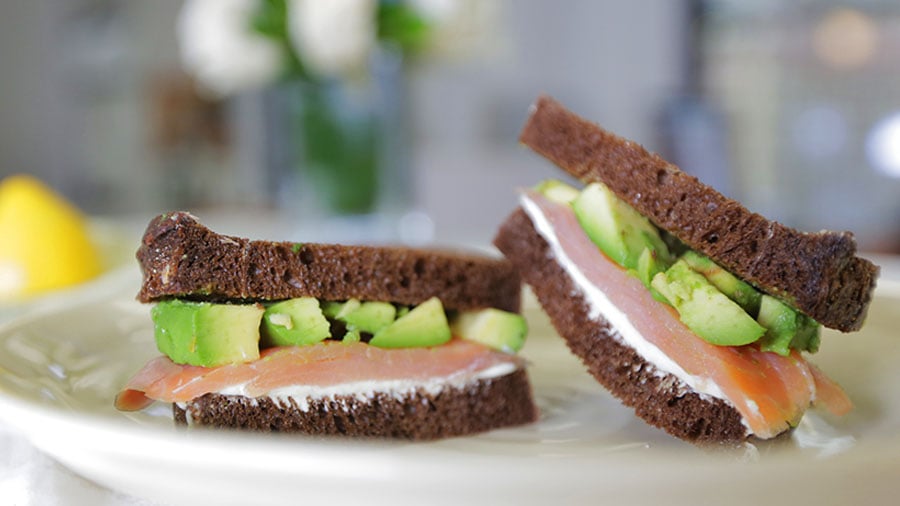 If you love sushi, then you'll love this smoked salmon sandwich [4] with avocado and wasabi cream cheese.
Savory Sopaipillas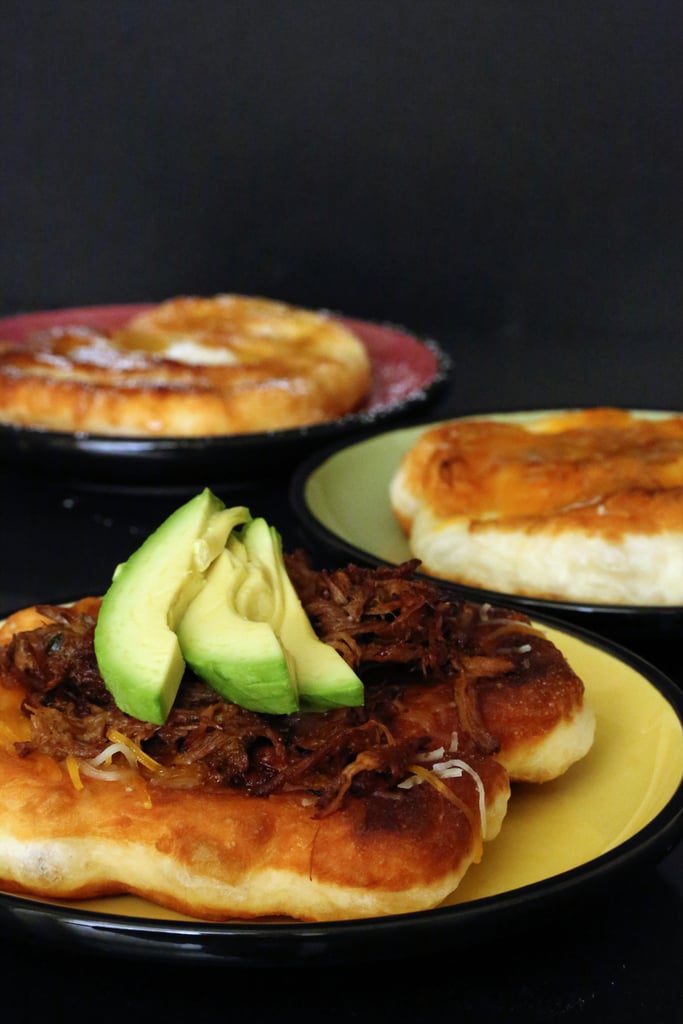 Top pan-fried sopaipillas [5] with avocado for a savory twist.
Avocado and Red Onion Salad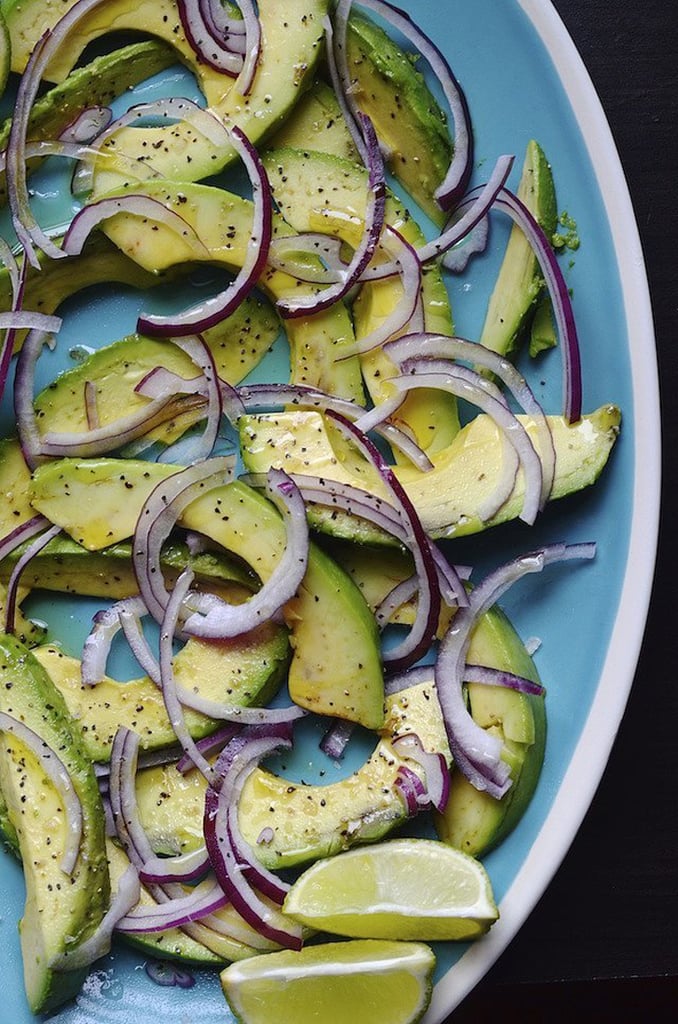 Creamy slices of avocado are the star in this fresh four-ingredient salad [6].
Tropical Green Smoothie
For a tropical getaway in a cup, blend up this avocado smoothie [7]. It's thick, creamy, and mouth-puckering.
California Sushi Roll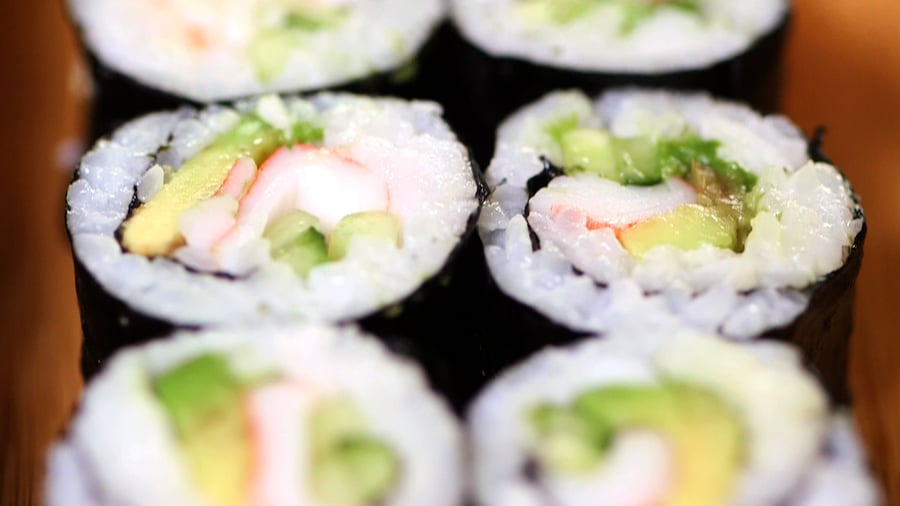 Homemade sushi's not as hard as everyone makes it out to be. Cut your teeth on a California roll [8], which stars cucumbers, imitation crabmeat, and, of course, dreamy avocado.
Bacon Guacamole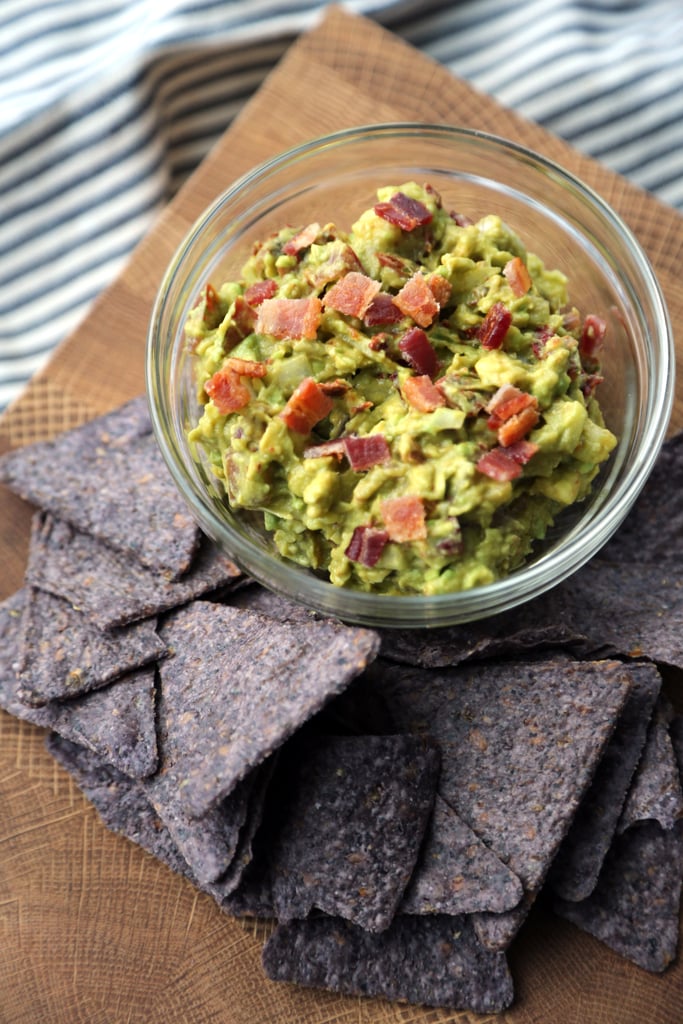 Smoky bacon and creamy avocado come together for the ultimate tortilla-chip dip [9].
Vegan Chocolate Cupcakes
These chocolate cupcakes might look ordinary, but they are actually vegan, thanks to an avocado-based "buttercream" frosting [10].
Rainbow Veggie Sandwich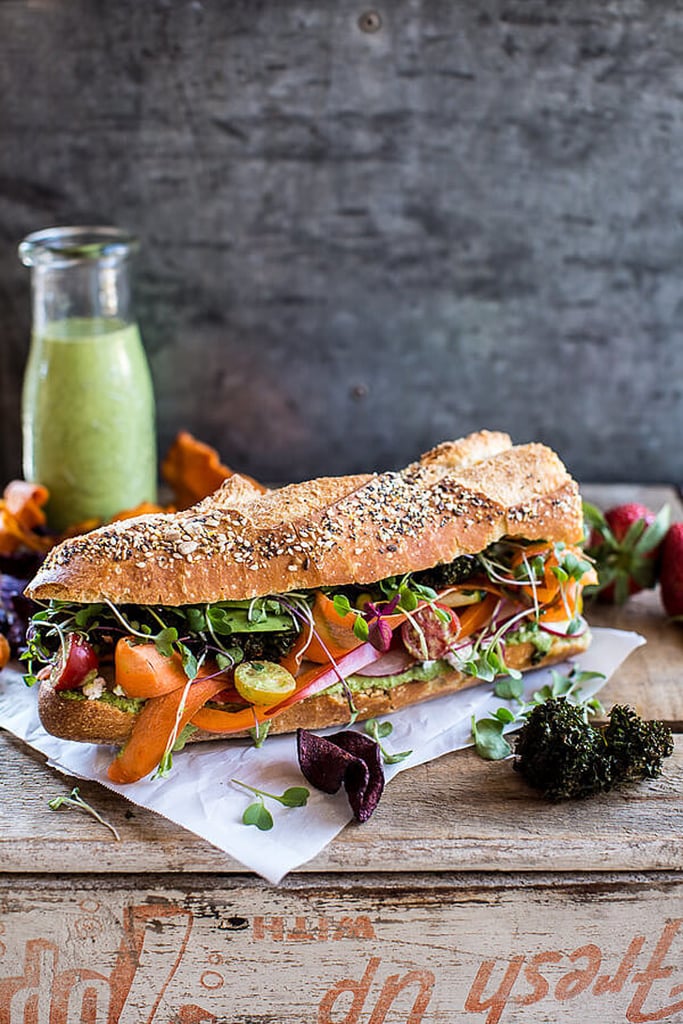 A rainbow of vegetables — tomatoes, cucumbers, radishes, bell peppers, avocado, sprouts, and kale chips — fill this green-goddess-dressed sandwich [11].
Guacamole Mason Jar Salad
Think of this mason jar salad [12] as deconstructed guacamole with a hefty dose of greens.
Cheesy Avocado Quesadilla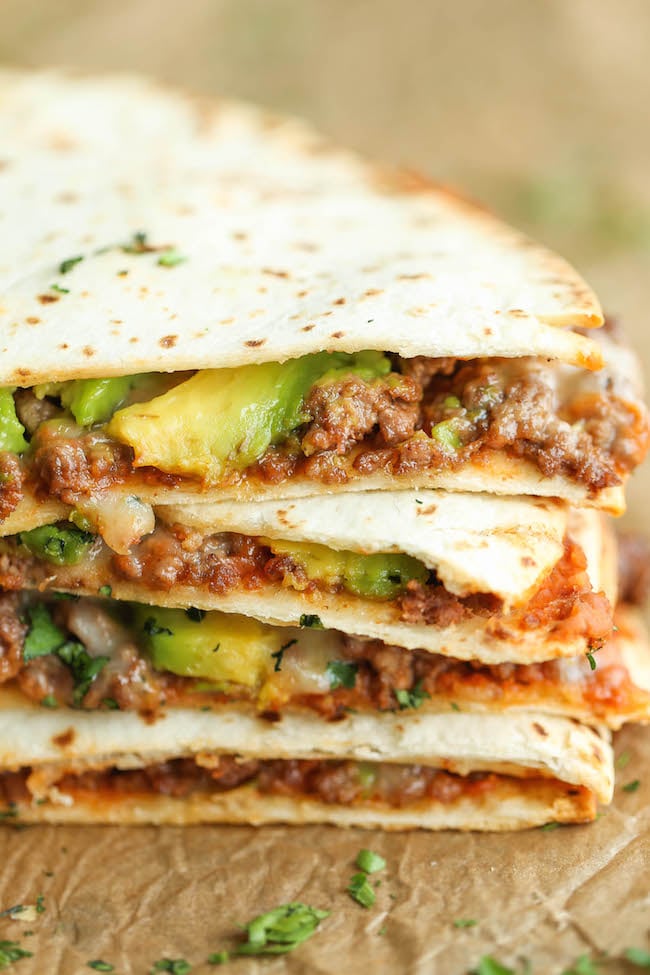 So quick and easy, this insanely tasty cheesy avocado quesadilla [13] recipe is a must for weeknight dinners.
Chicken Posole Soup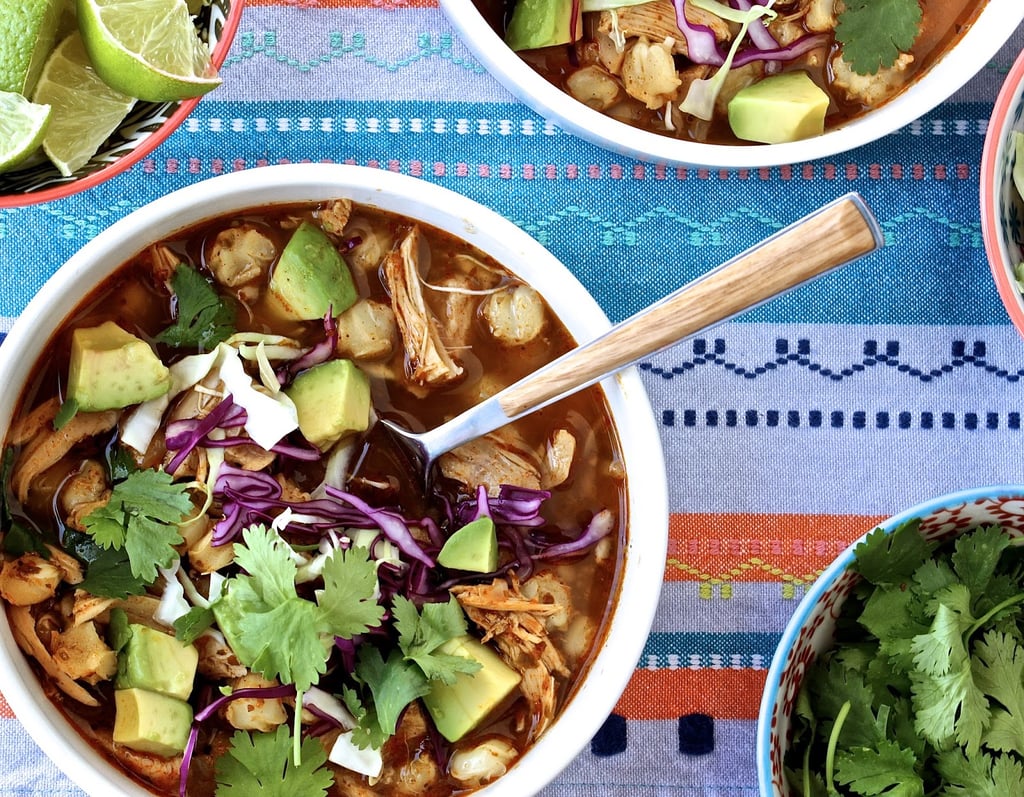 Chicken posole often requires hours of simmering, but not this quick-fix version [14].
Grilled Pineapple and Coconut Guacamole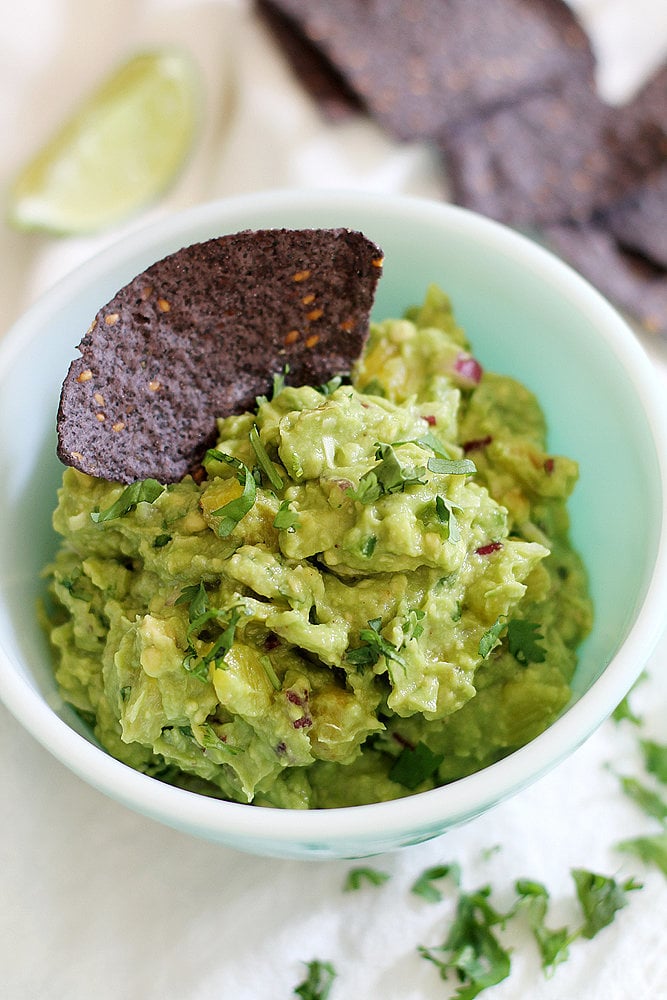 Now this is something we can get into. A blend of creamy avocado, coconut flakes, and grilled pineapple completes this tropical guacamole recipe [15].
Avocado Toast Variations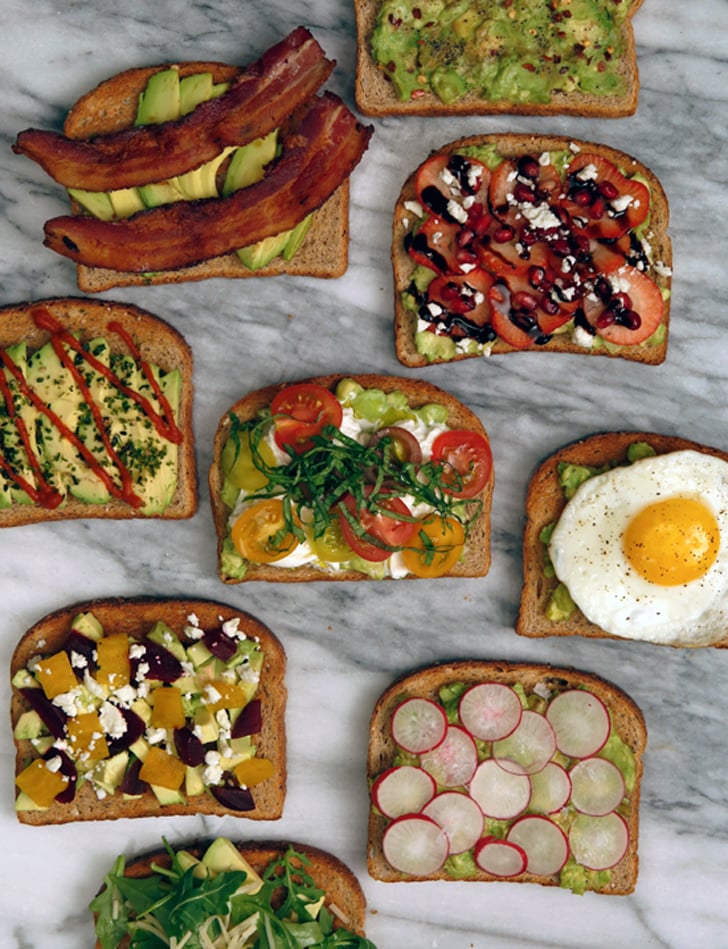 You'll never get bored with avocado toast thanks to these nine variations [16], ranging from supersimple (red pepper flakes, salt, and pepper) to creative (a spin on caprese salad).
Chocolate-Coconut Avocado Soft Serve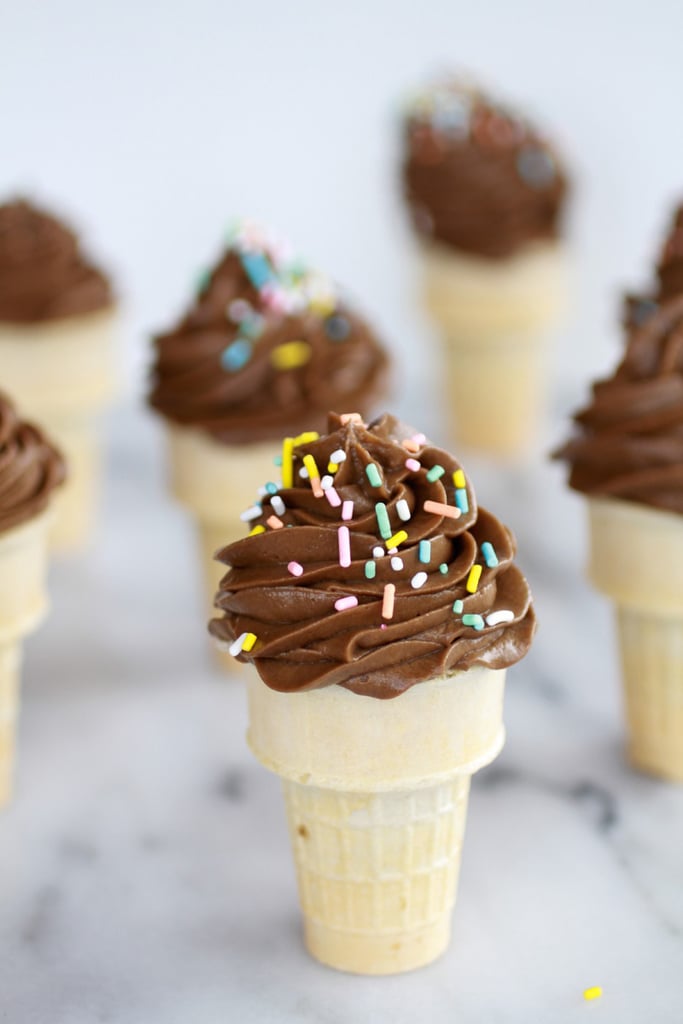 Not only is this chocolate-coconut avocado soft serve [17] delicious, but it also doesn't require an ice cream maker.
Breakfast Nachos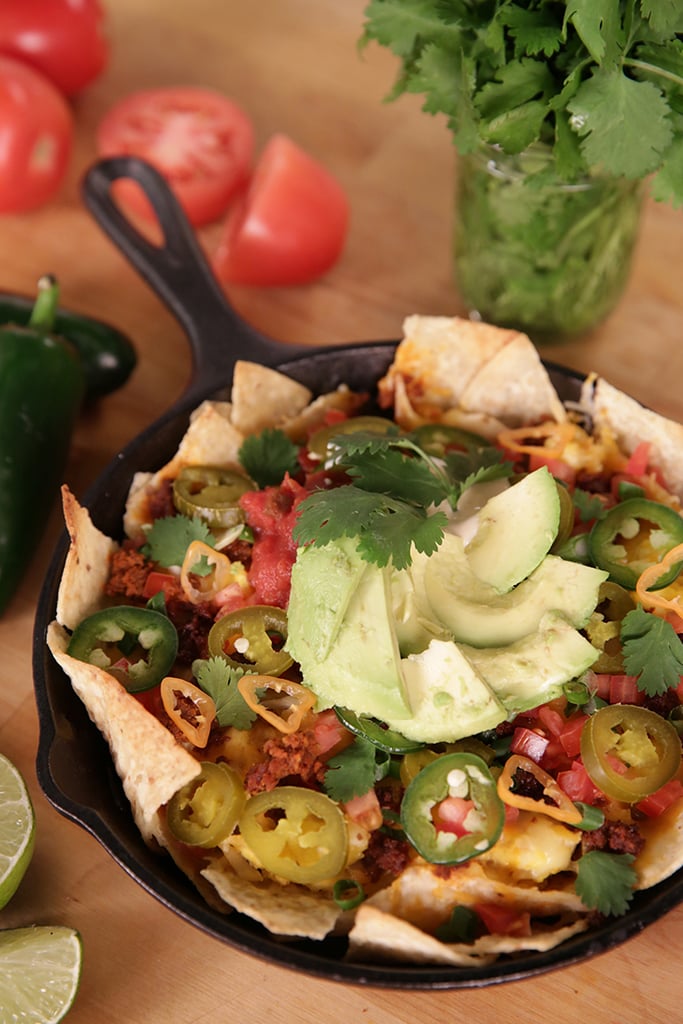 Nachos, including this breakfast version, aren't really nachos without a generous dose of avocado [18].
Cucumber Avocado Tuna Hand Rolls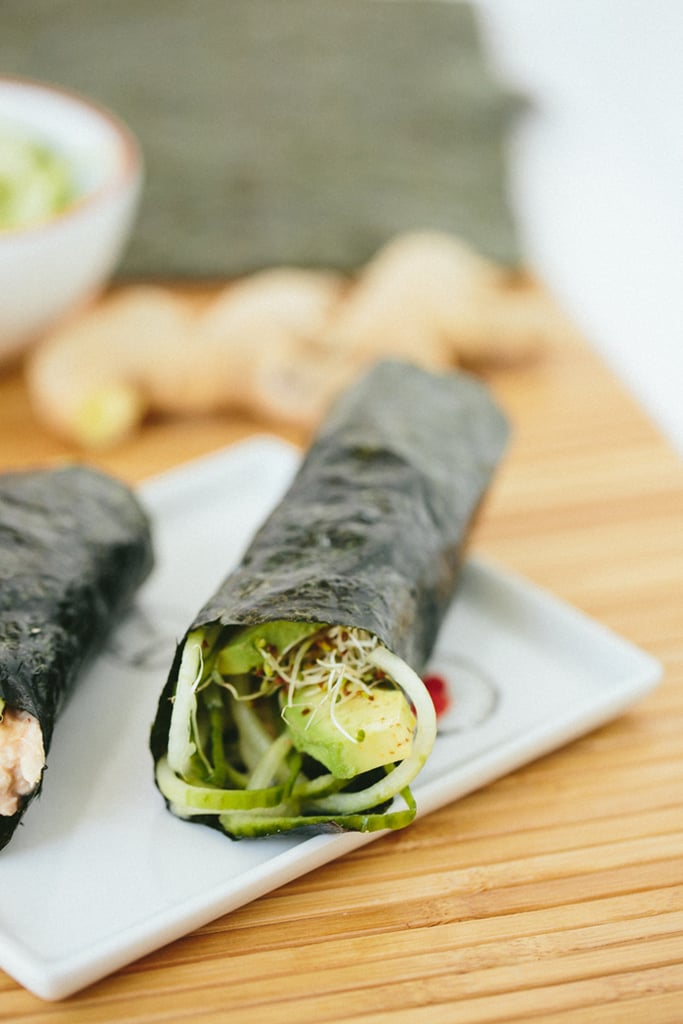 Spiralized cucumber noodles take the place of rice in these tuna-avocado hand rolls [19].
Chicken Cobb Salad Wrap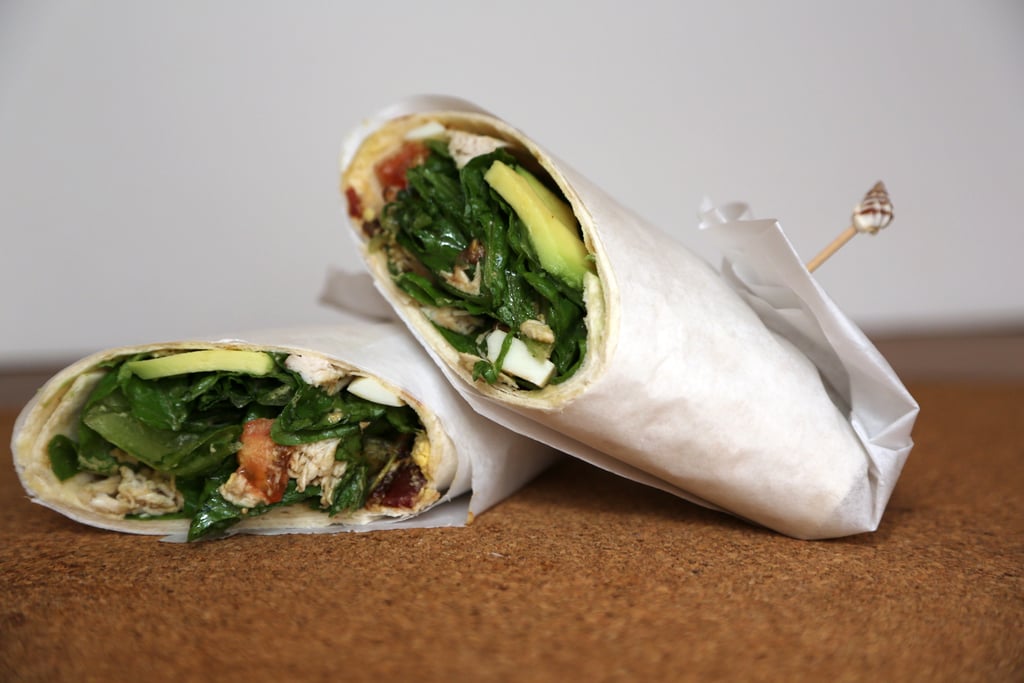 Wraps aren't only for lunch; case in point, this filling take on chicken Cobb salad [20].
Pineapple Avocado Salsa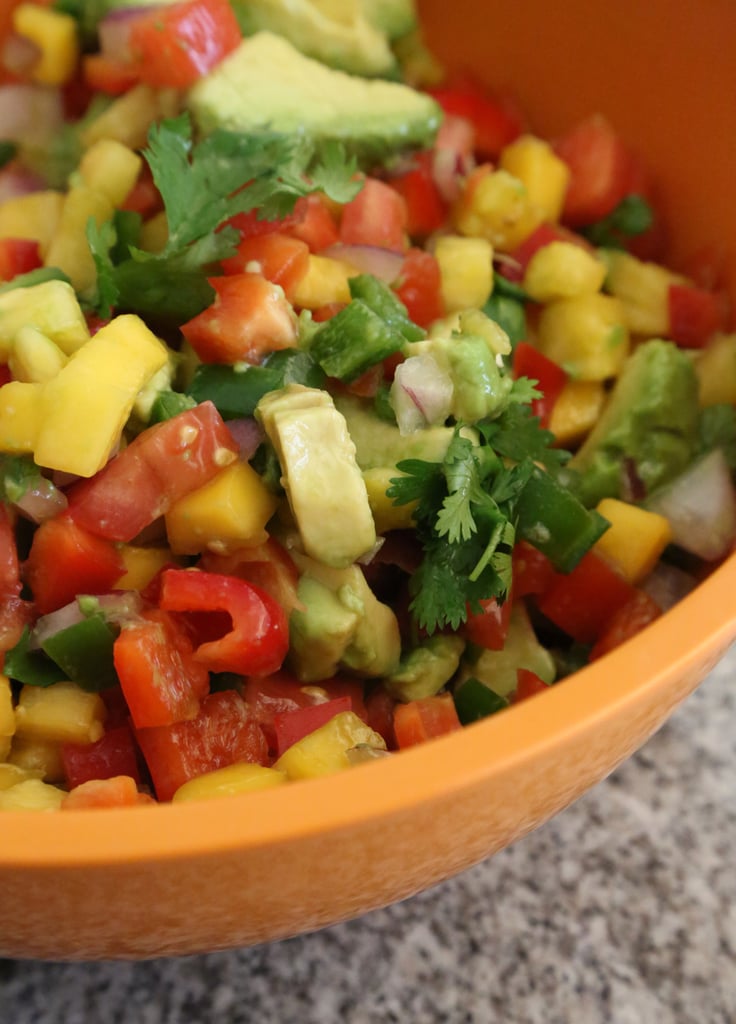 It's time to take your salsa inspiration to the tropics with this pineapple salsa [21]. The sweet, acidic, and spicy flavors go great on grilled fish tacos and tortilla chips alike!
Green Goddess Dressing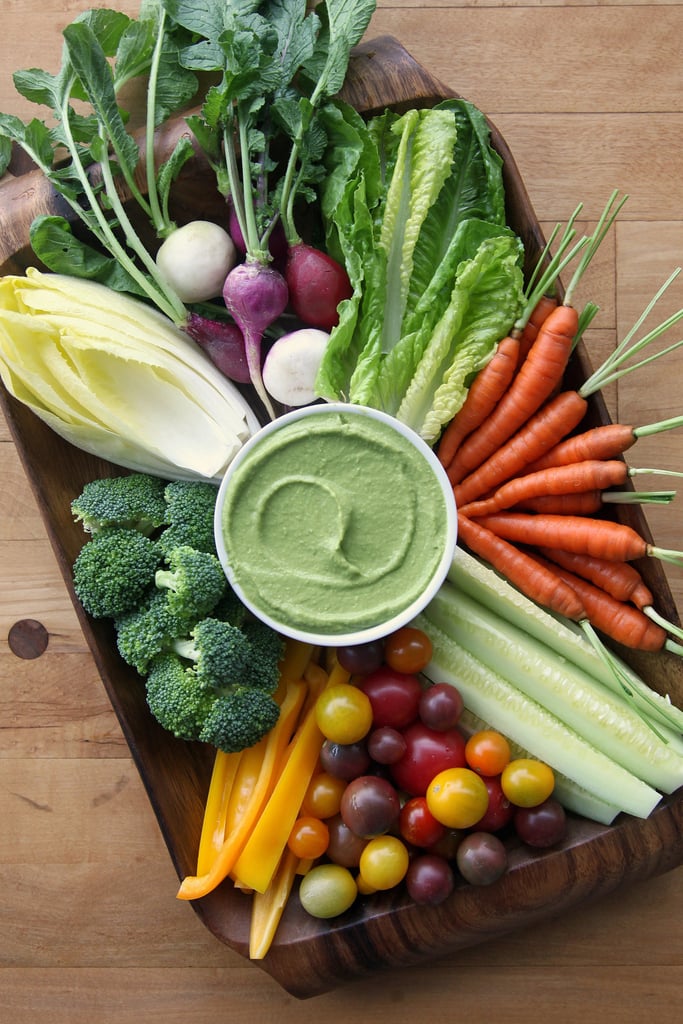 This lighter, greener spin on iconic green goddess dressing [22] swaps avocado and Greek yogurt for mayo and sour cream.
Spicy Avocado Margarita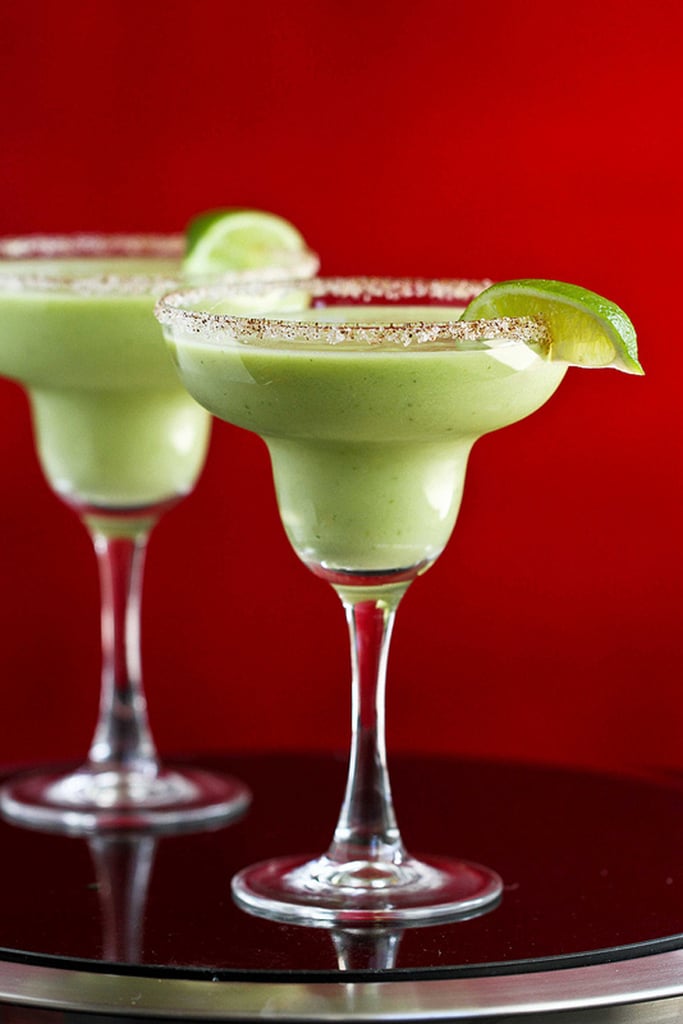 Avocado sounds like a strange addition to a cocktail [23], until you consider that margaritas are often paired with guacamole and that the fruit itself is mild in flavor.
Vegetarian Burrito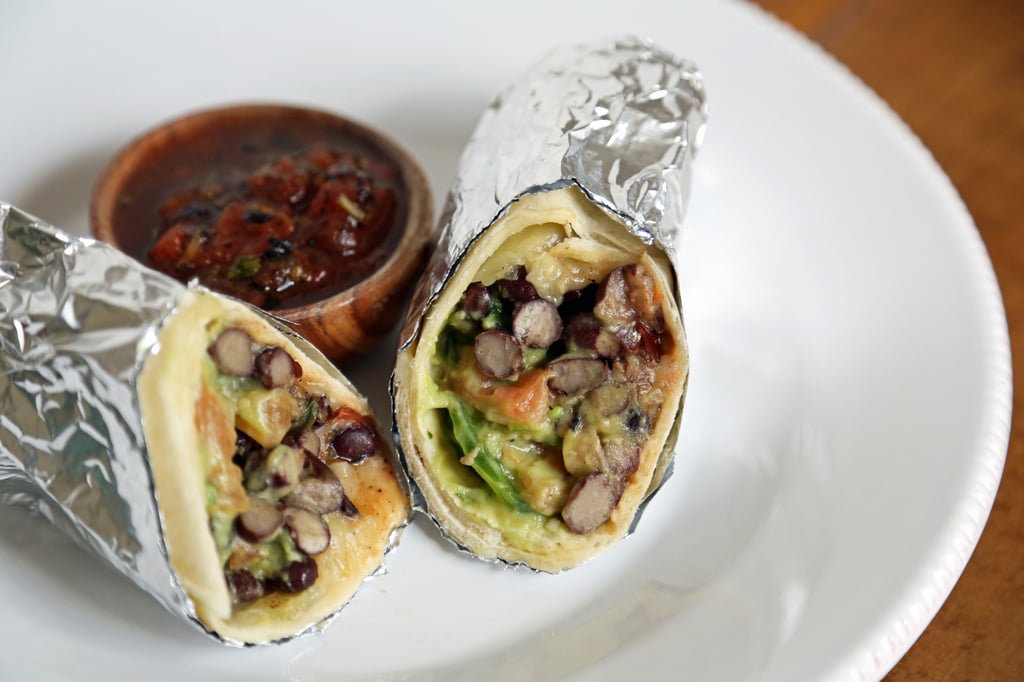 Give leftovers an exciting new life [24] in burrito form. (Don't forget a generous dose of guac!)
His and Hers Guacamole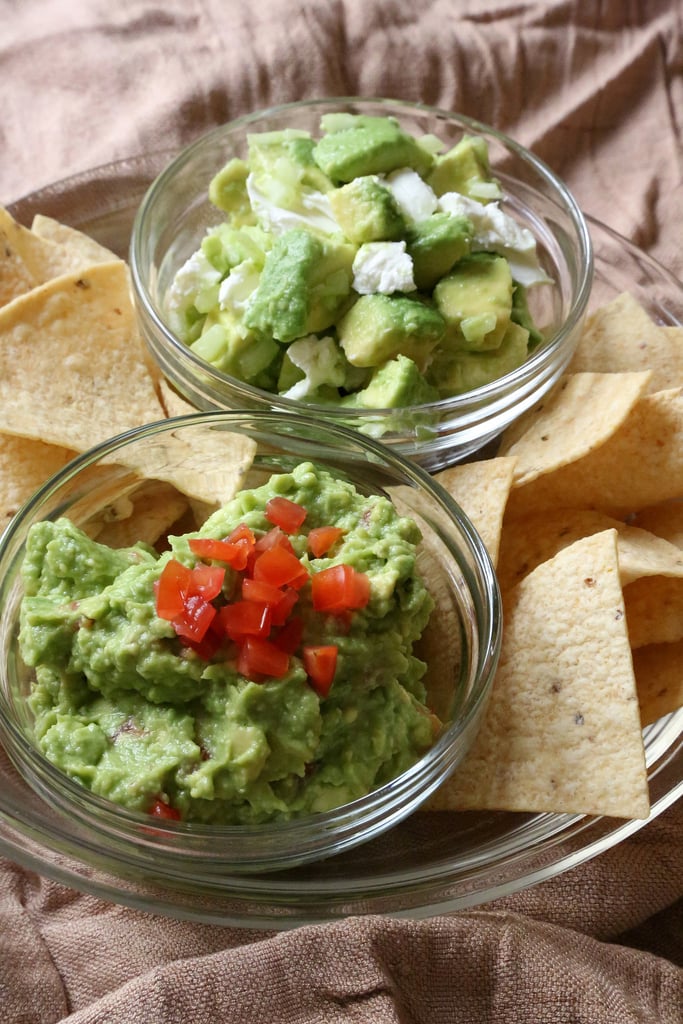 Why have guacamole only one way? Make and serve two different types of guac [25]: one spicy and smooth with the addition of serrano peppers and olive oil, and a milder guac with crumbled feta.
Cucumber Avocado Caprese Salad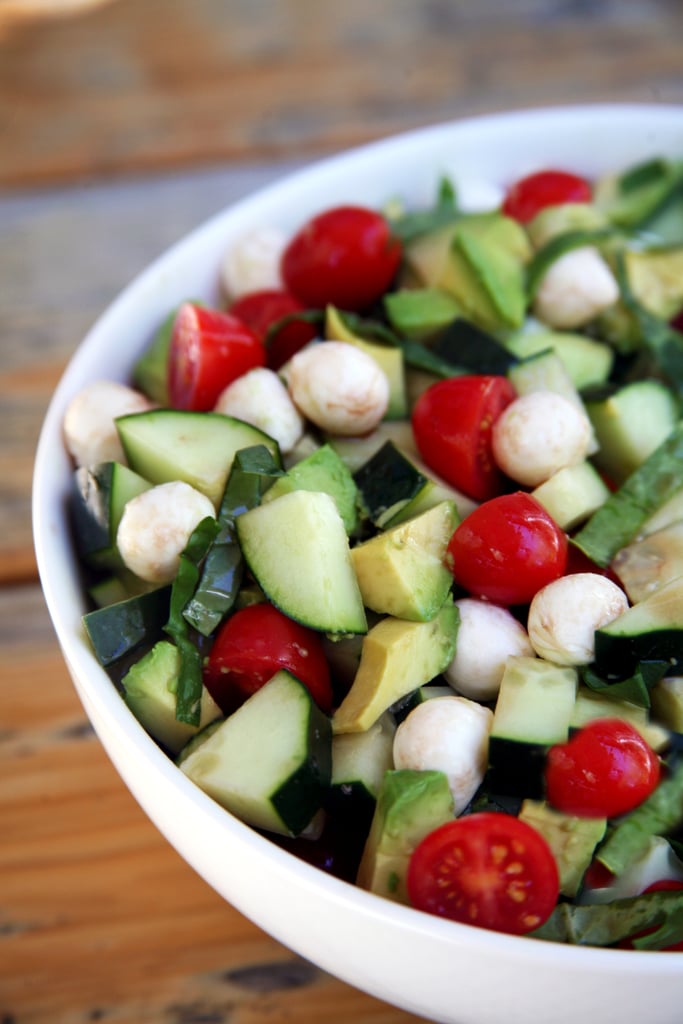 Give classic caprese a summery spin with the addition of cubed avocado and cucumber [26].
Breakfast Tostadas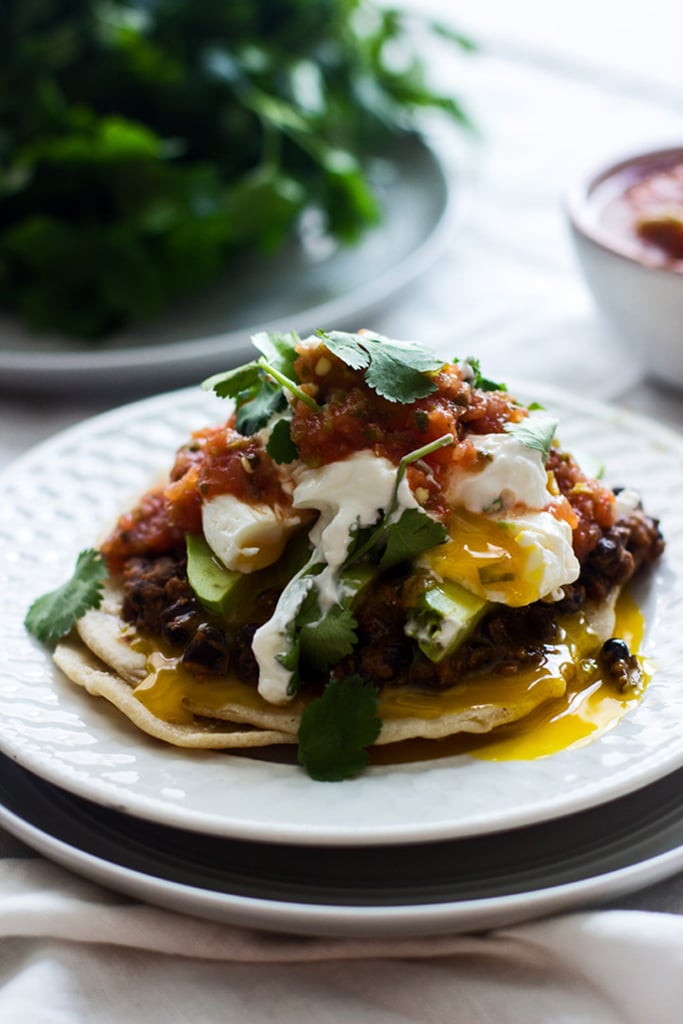 Fully loaded breakfast tostadas [27] are the ultimate hangover cure.
Shrimp-Ceviche-Stuffed Avocados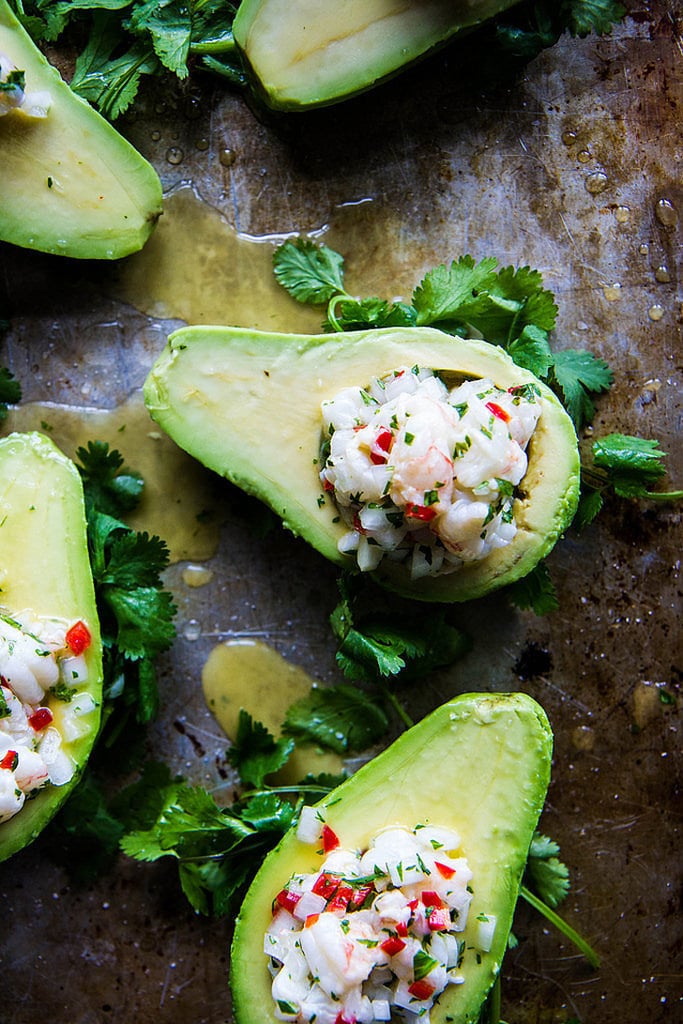 Halved avocados are the perfect edible vessel for tangy shrimp ceviche [28].
Creamy Avocado Dressing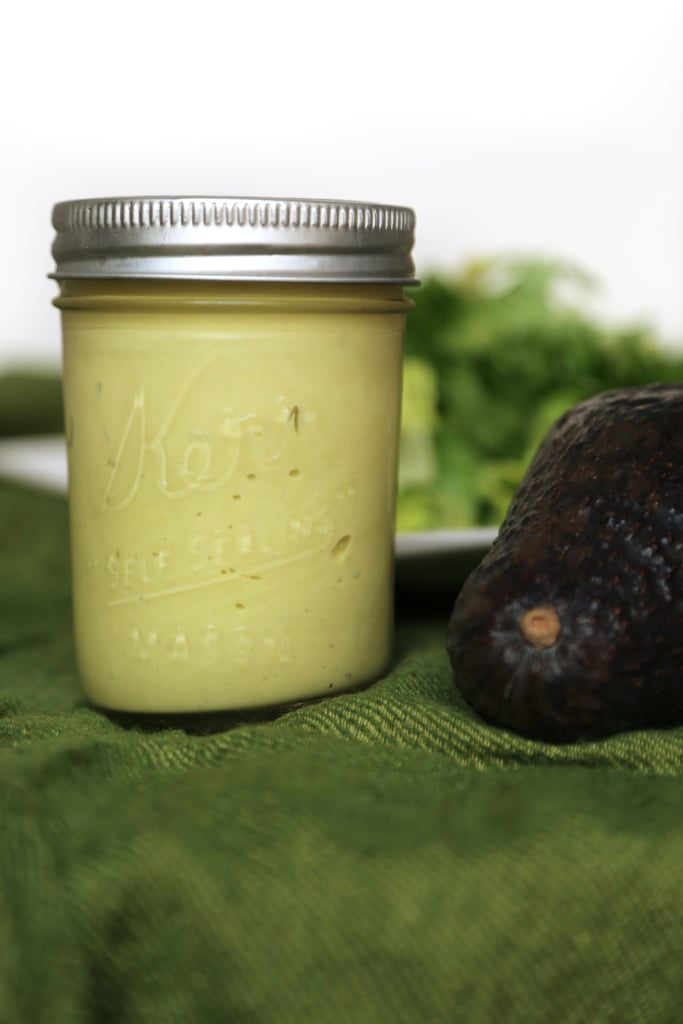 Avocado replaces mayo and dairy for a creamy vegan dressing [29].
Crisped Prosciutto and Avocado Crostini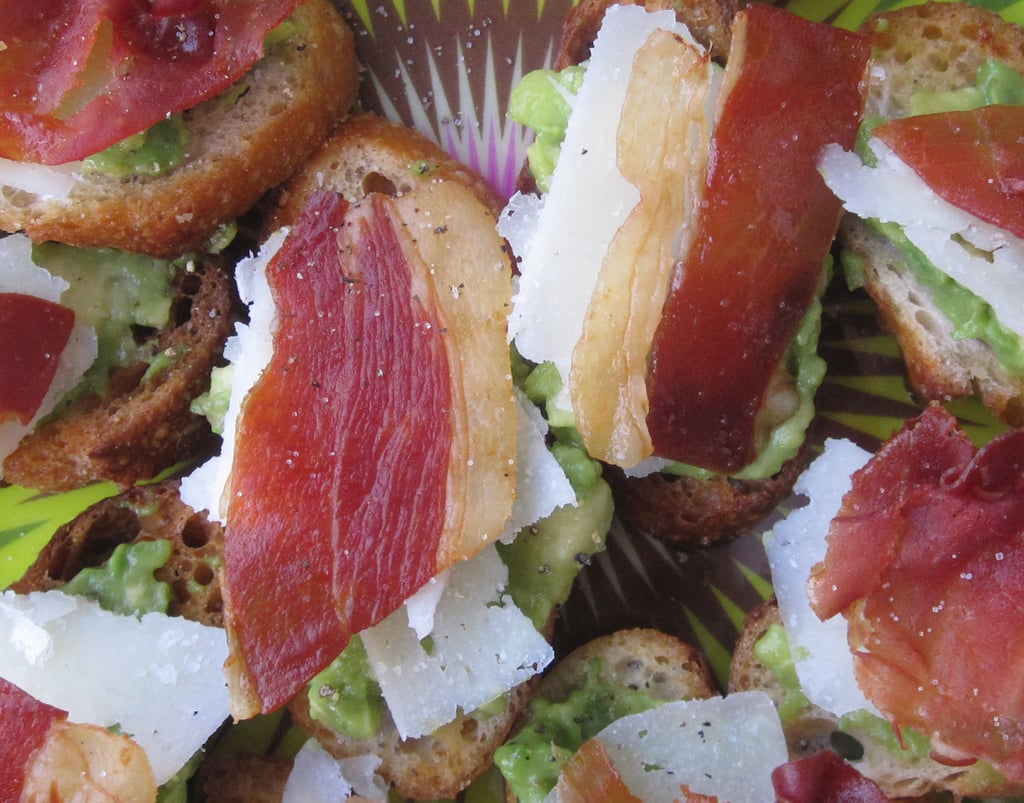 These crisped prosciutto and avocado crostini [30] are incredibly easy, and the resulting bite is sure to be a hit with guests.
Vegan Burrito Bowl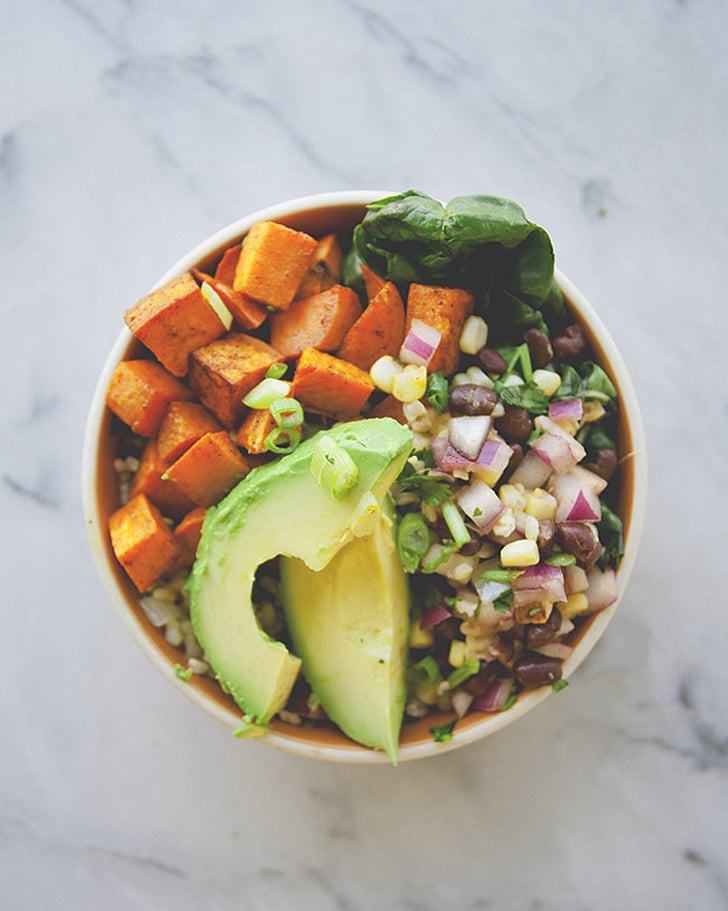 This vegan burrito bowl [31] doesn't skimp on flavor: it's topped with spiced roasted sweet potatoes, black bean corn salsa, and plenty of avocado.
Tropical Fruit Salad With Arugula and Pickled Shallots
For an unexpected salad [32], mix tropical fruit with avocado, peppery arugula, and other savory ingredients.
Classic Guacamole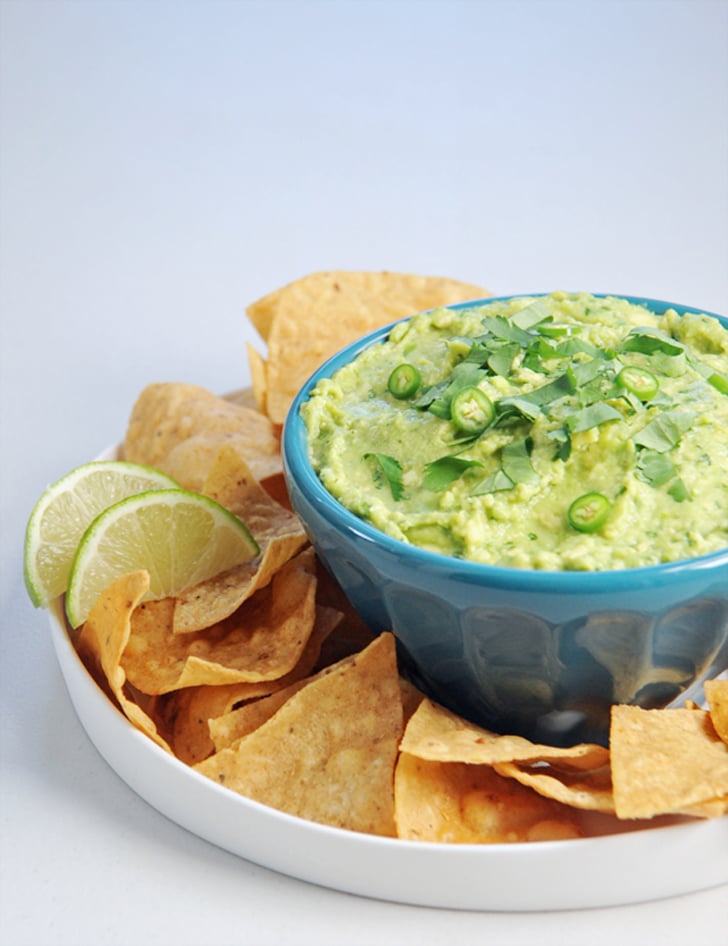 Creamy guac [33] doesn't need any added frills — it holds its own when paired simply with tortilla chips and topped with a splash of lime.
Avocado Soup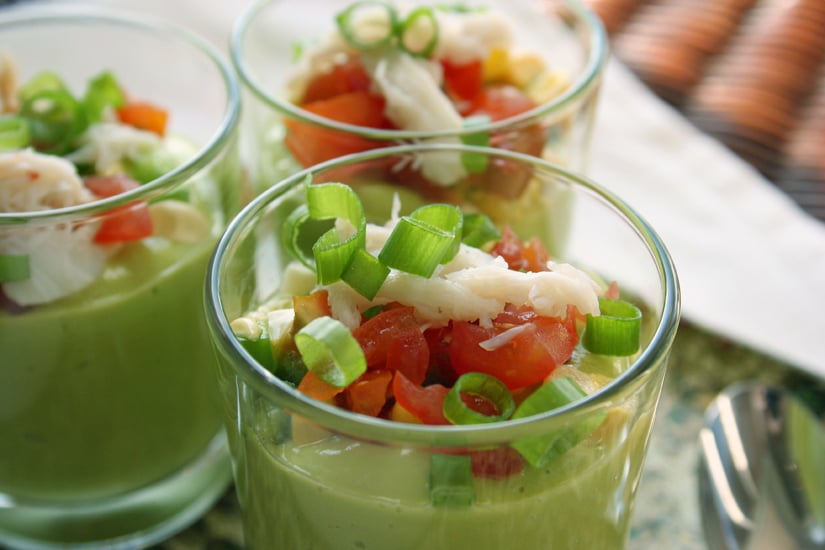 Cool down with a creamy avocado and corn soup [34] topped with tomato, scallions, and briny crab.
Avocado Coconut Popsicle
Try dabbling in avocado desserts with these easy-to-make avocado and coconut milk popsicles [35].
Simple Green Salad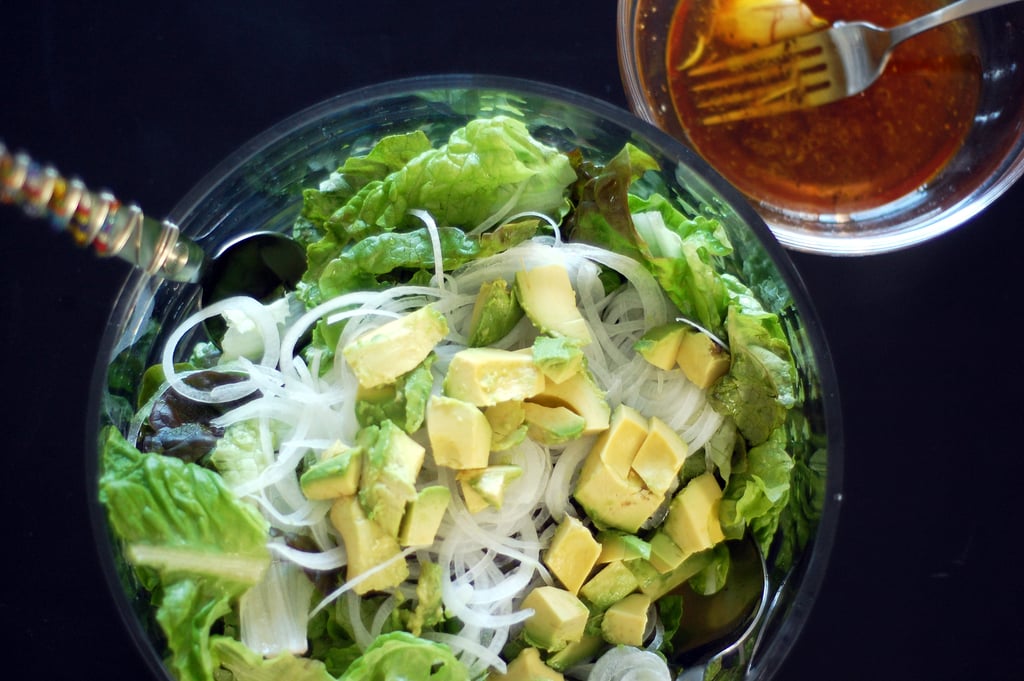 Keep things simple with a zesty green salad topped with onions and avocado [36].