It's still technically Spring, but given how April showers have quickly passed into sunny May days, now's the perfect time to head outdoors and fire up the grates for a pre-Summer cookout.
You could go for the classic sides — or take the lazy way out and grab some bags of chips — but putting in some extra effort won't go unnoticed by your guests, who are looking forward to what you'll be heating up on the grill! Scroll down to check out nine less-conventional sides that will have everyone impressed.
— Additional reporting by Lizzie Fuhr
Photos: Nicole Perry and Lauren Hendrickson
Southeast Asian Gazpacho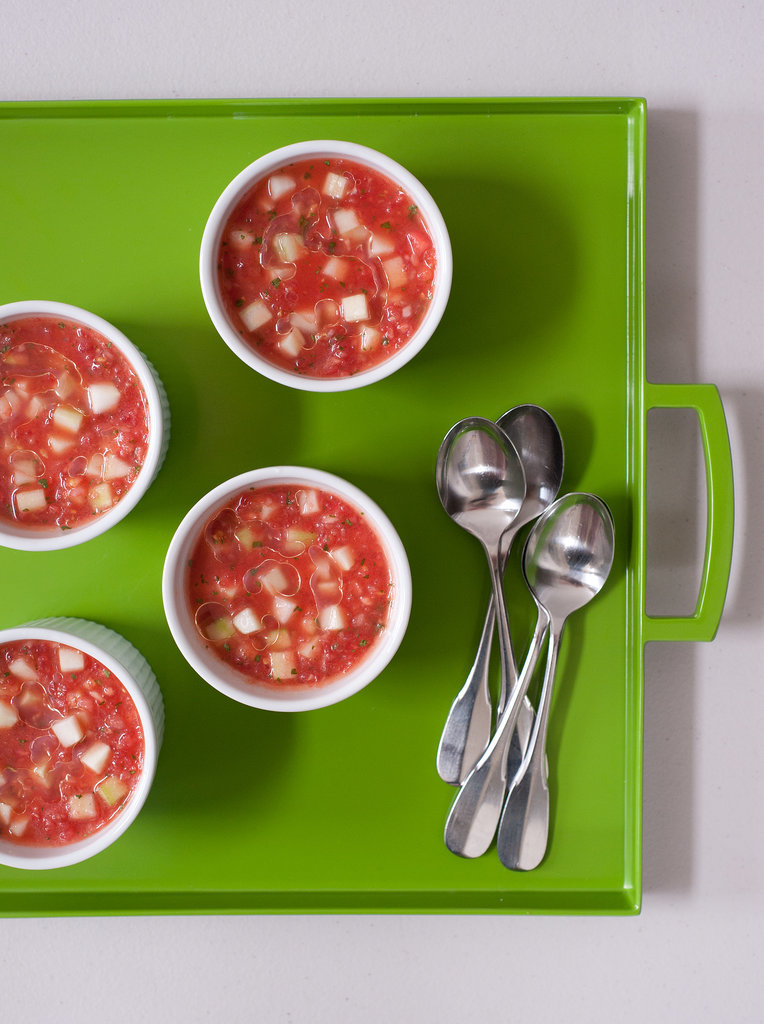 Take advantage of tomato season, and cool down with a fresh gazpacho soup [1], perfect for the warmer weather and a great introduction to your grilled dishes.
Photo: Nicole Perry
Sesame-Roasted Asparagus With Wasabi Vinaigrette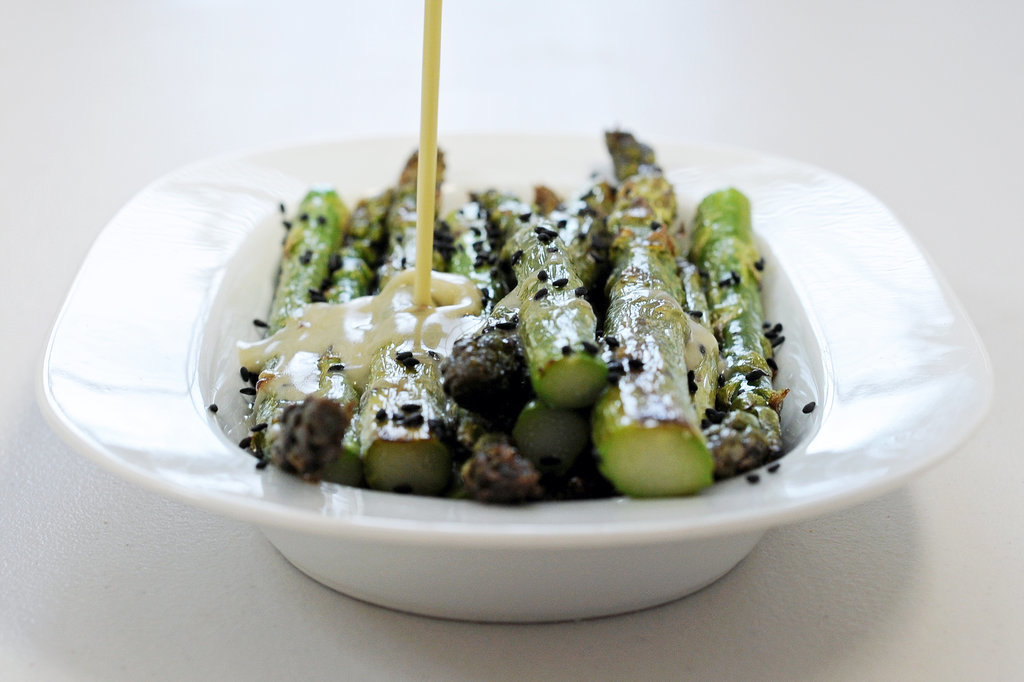 Wasabi adds a clear burst of spice wherever it's used, and with this recipe, it's no different. A wasabi vinaigrette makes this standard asparagus side [2] stand out, and it's great served at room temperature.
Photo: Nicole Perry
Grilled Flatbread Stuffed With Herbs and Cheese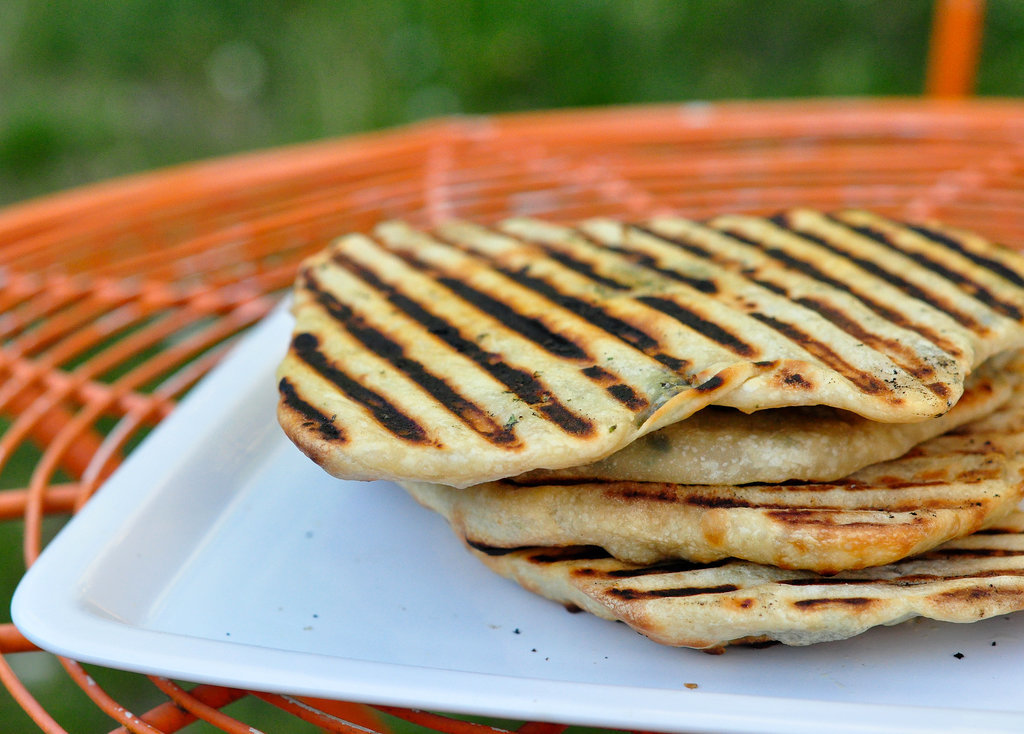 You've already got the grill out, so why not cook up some warm flatbread stuffed [3] with herbs and cheese? This will pair wonderfully with your other grilled goods!
Photo: Lauren Hendrickson
Sesame Soba Noodle Salad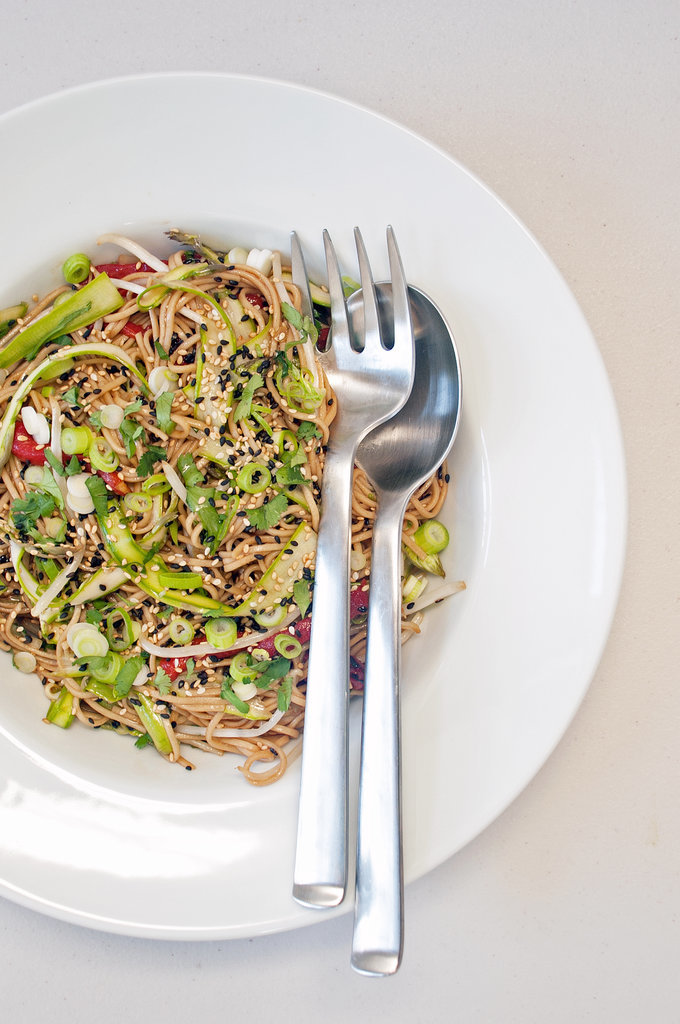 Perfect for feeding a large group, this soba noodle salad [4] is stocked with fresh vegetables and topped with a flavorful sesame-ginger dressing.
Photo: Nicole Perry
Minty Spring Salad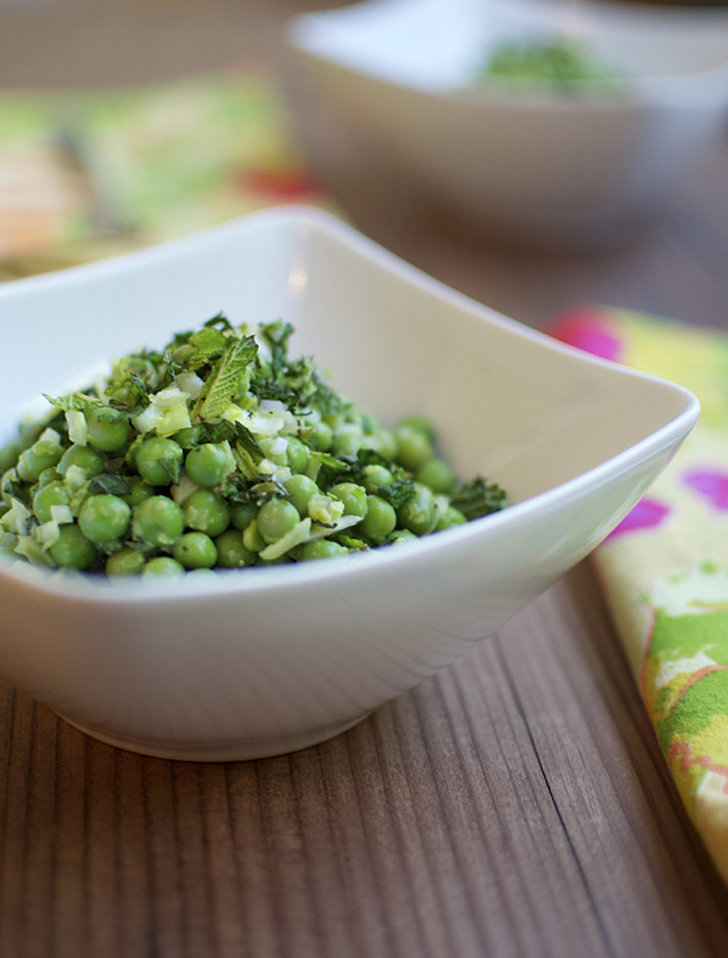 The first lady knows her way around the kitchen — and this crisp mint pea salad [5] is a testament to that! This recipe, inspired by Michelle Obama's dish in her book American Grown [6] ($30), is a lighter side for your BBQ meal.
Photo: Lauren Hendrickson
Sun-Dried-Tomato Pasta Salad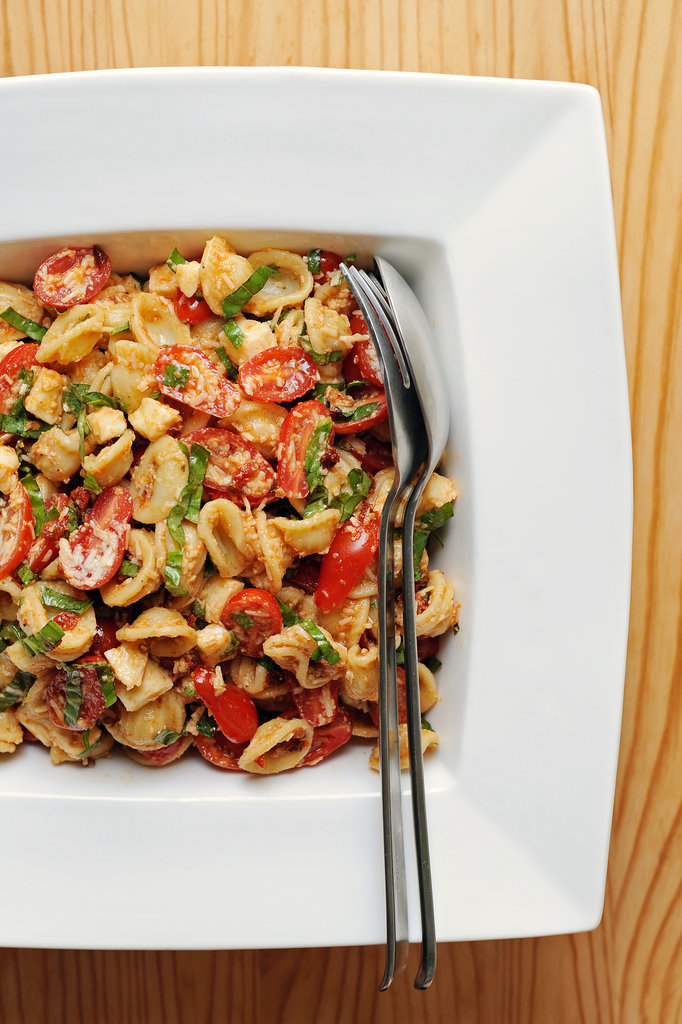 An al dente dish is perfect in the heat, and this sun-dried-tomato pasta [7], kept at room temperature, can serve your many guests while staying fresh.
Photo: Nicole Perry
Sesame-Carrot Salad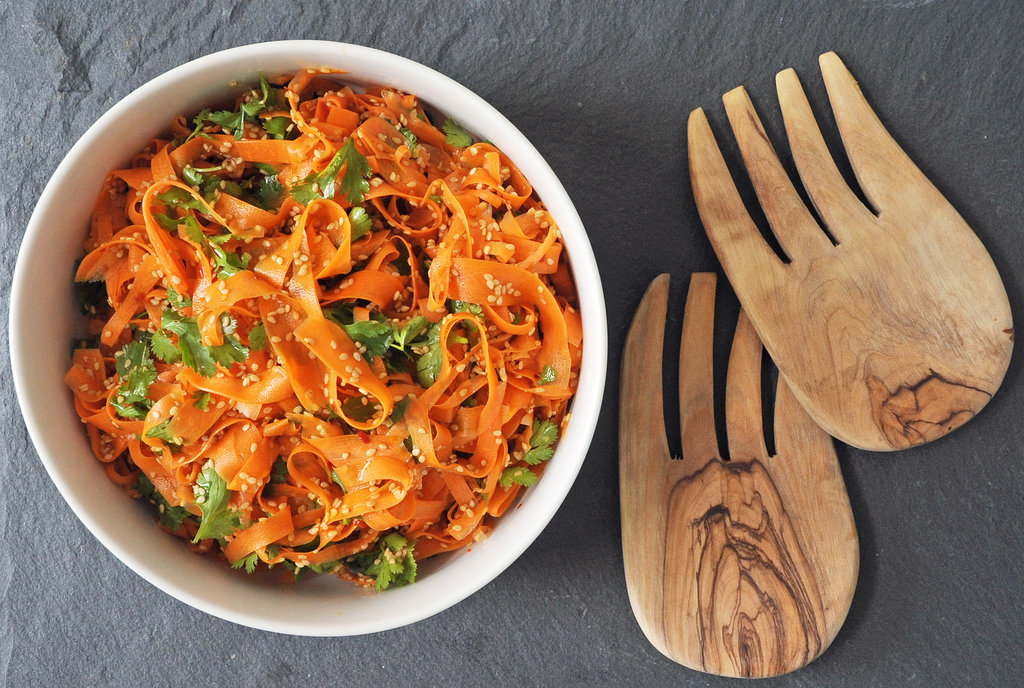 We can't get enough of Louisa Shafia's recipe for sesame-carrot salad [8]. It's a great way to bring a Persian sensibility to your all-American table.
Photo: Nicole Perry
Grilled Fava Beans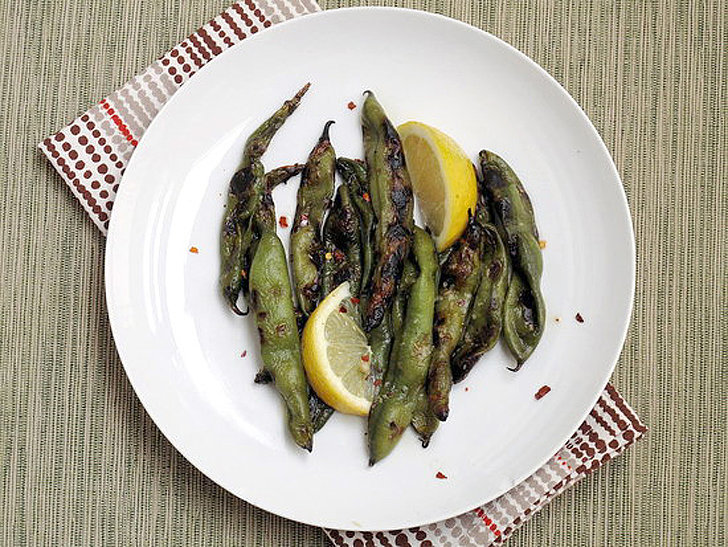 Simple and clean grilled fava beans [9] are a delicious addition to a heavy meal.
Photo: Susannah Chen
Ribboned Vegetable Salad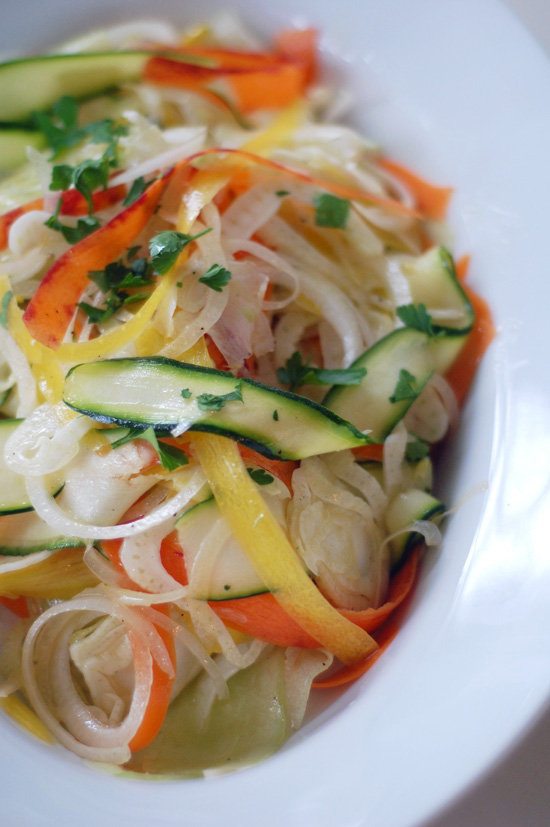 This bright ribboned vegetable salad [10] would be a beautiful addition to any late-Spring soiree. It's easy to put together the night before; just dress it before your guests arrive!
Photo: Camilla Salem