During a previous Food & Wine Classic in Aspen [1], CO, I spotted a bourbon bar filled with many fine bourbons of which I had never had the opportunity to try. Without hesitation, I plopped myself down and made friends with the bartender. The conditions were a little rough: the sun was in my eyes; I drank out of a wine glass; I kept falling out of my bar stool trying to capture the perfect angle of each bottle with my cumbersome camera. Ultimately, though, the liquid gold was worth it. Keep reading to see tasting notes, favorites, and some cocktail suggestions.
Eagle Rare Single Barrel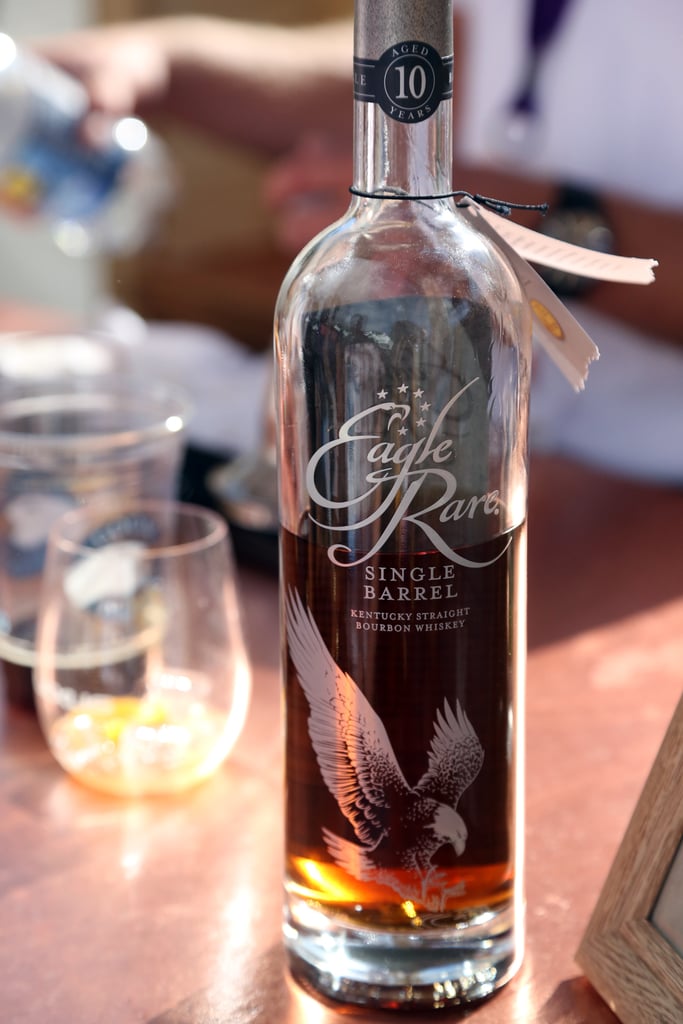 The 10-year-old Eagle Rare [2] ($30) is simply bottled oak. This Winter-appropriate bourbon finishes with flavors like orange peel and spicy cinnamon. It seems like just the bourbon to drink in an Old-Fashioned [3].
Hudson Baby Bourbon Whiskey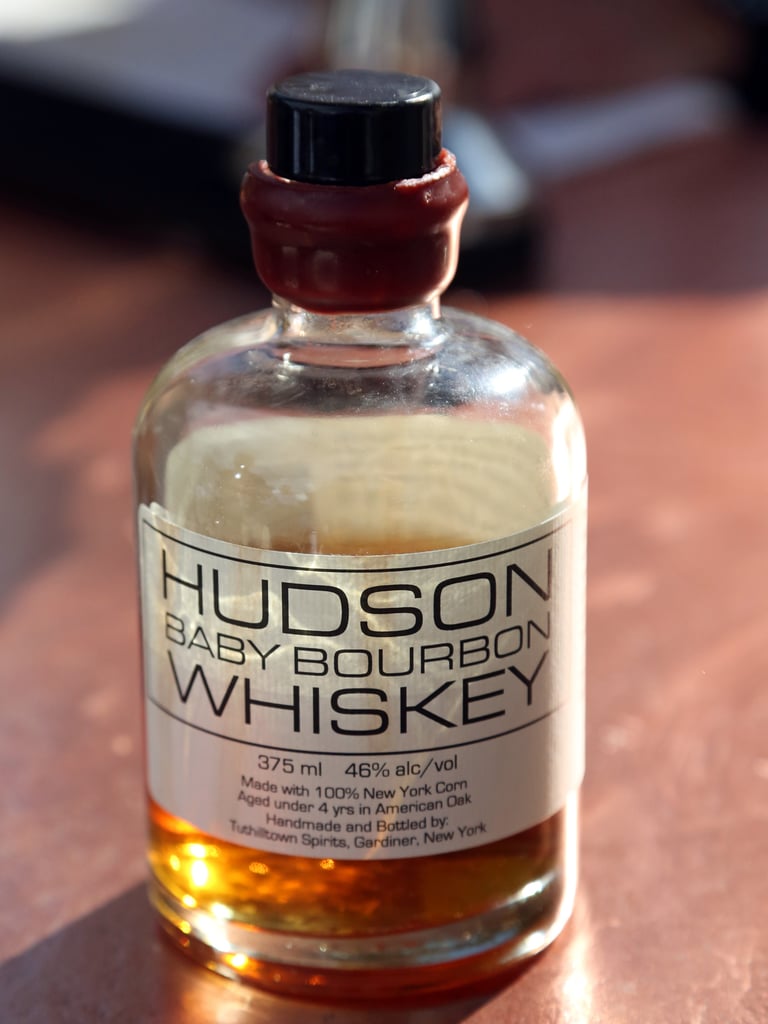 Bourbon doesn't have to be made in Kentucky; it can come from anywhere in the United States. Hudson Baby Bourbon [4] ($45) is the first bourbon whiskey to be distilled in New York and is made from 100 percent New York corn. This handcrafted bourbon has a sweet, vanilla-like scent and a grainy flavor, rather than a fruity or spicy one. The finish is like toasted nuts, probably as a result of the charred American Oak barrels that the bourbon's aged in. This is the type of bourbon that is sweet enough to drink neat or on the rocks.
Rowan's Creek 12 Year
Rowan's Creek [5] ($39) is famous for its smoky notes, but my nose was not prepared for a burning forest! The flavor is that of a gingersnap cookie: toasted spices, caramel, and candied citrus. Despite being 100 proof, the bourbon is so silky-smooth on the way down, I encourage you to drink it neat.
Basil Hayden's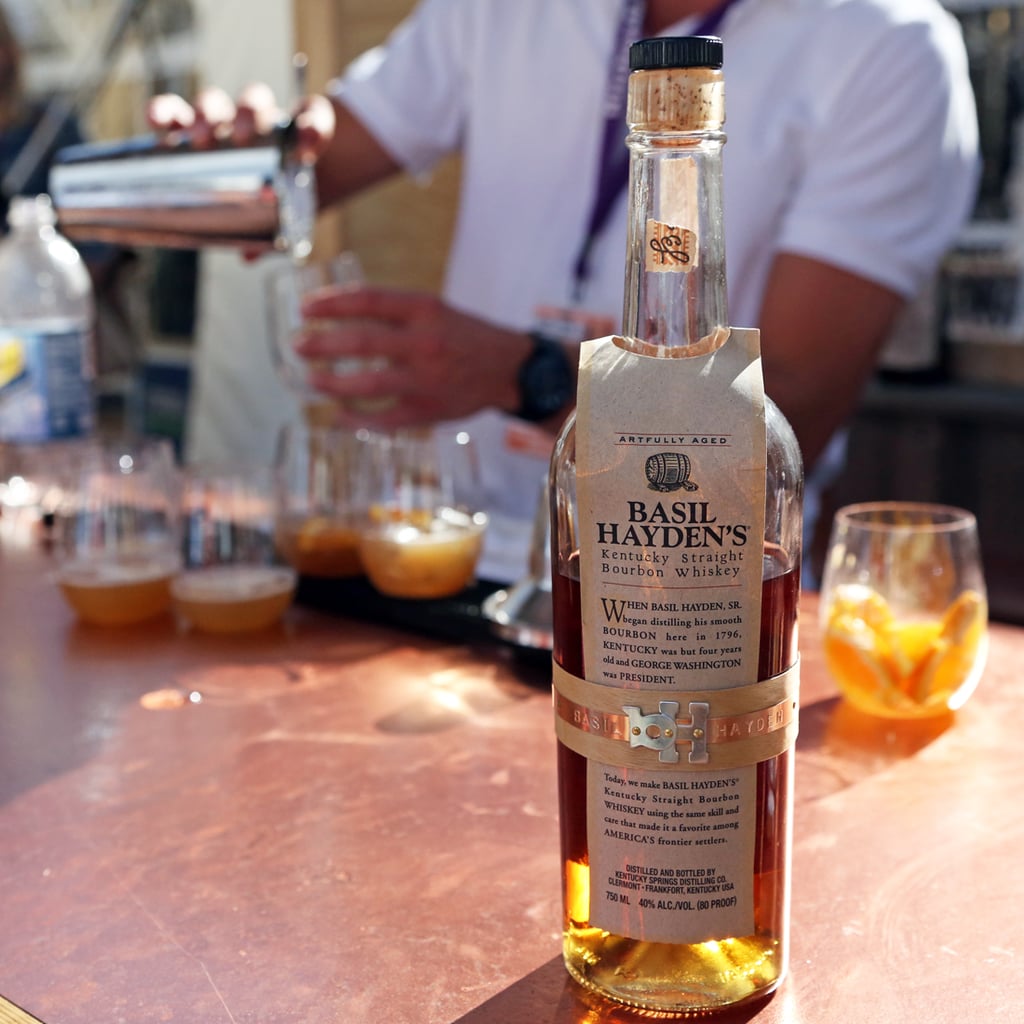 It seems like most men I've met — from the bartender who served me these bourbons to my father — prefer Basil Hayden's [6] ($44). Perhaps it's because it's a rye-high bourbon, which contributes to a less-sweet, more peppery bourbon. Although it's floral like rose petals on the nose, it is hot and spicy upon first sip. As it dissipates, the bourbon has a minty, herbal finish. I'm only half-joking when I say taking swigs of Basil Hayden's will leave you with good bourbon breath. The men in my life can drink this neat, while I'll take it in a mint julep [7].
W.L. Weller 12 Year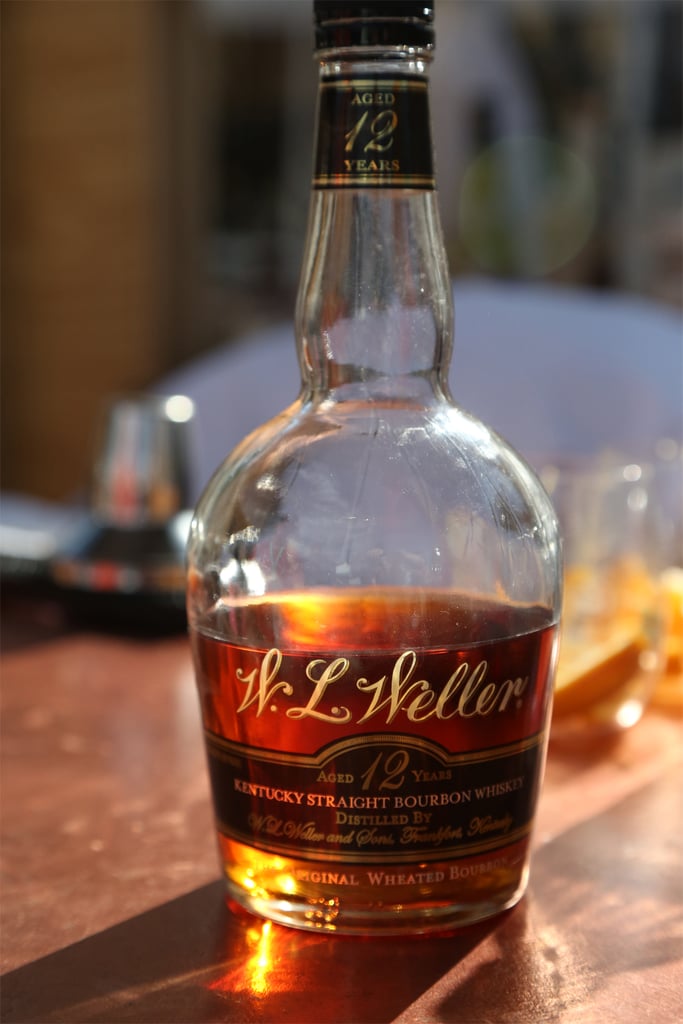 W. L. Weller [8] ($27) is a wheated bourbon, meaning the secondary grain is wheat instead of rye, which results in a milder bottle with a long, smooth finish. With its vanilla-and-almond scent, this is just the bourbon to put in a milk punch [9].
Woodford Reserve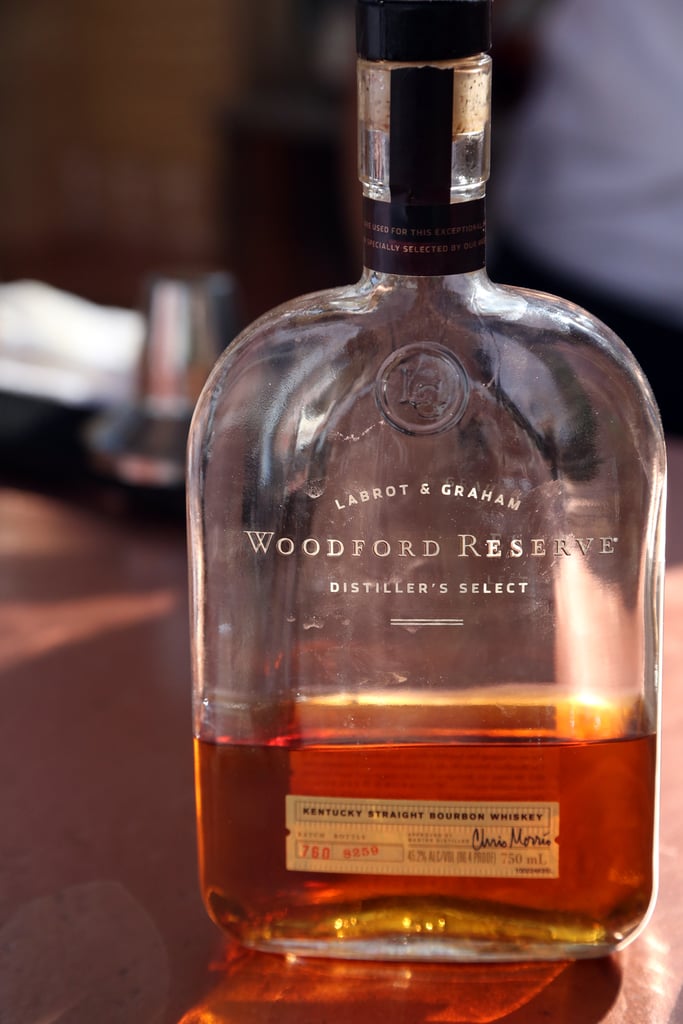 Every Southern gal has her favorite bourbon, and Woodford Reserve [10] ($33) is mine. The bourbon had me at first whiff, when I detected honey and cherries. With each sip, the bourbon blooms slowly across the tongue and has a soothing, warming effect. This sweet bourbon needs a cocktail like the apricot smash [11] to make lazy porch evenings even better.
Blanton's Original Single Barrel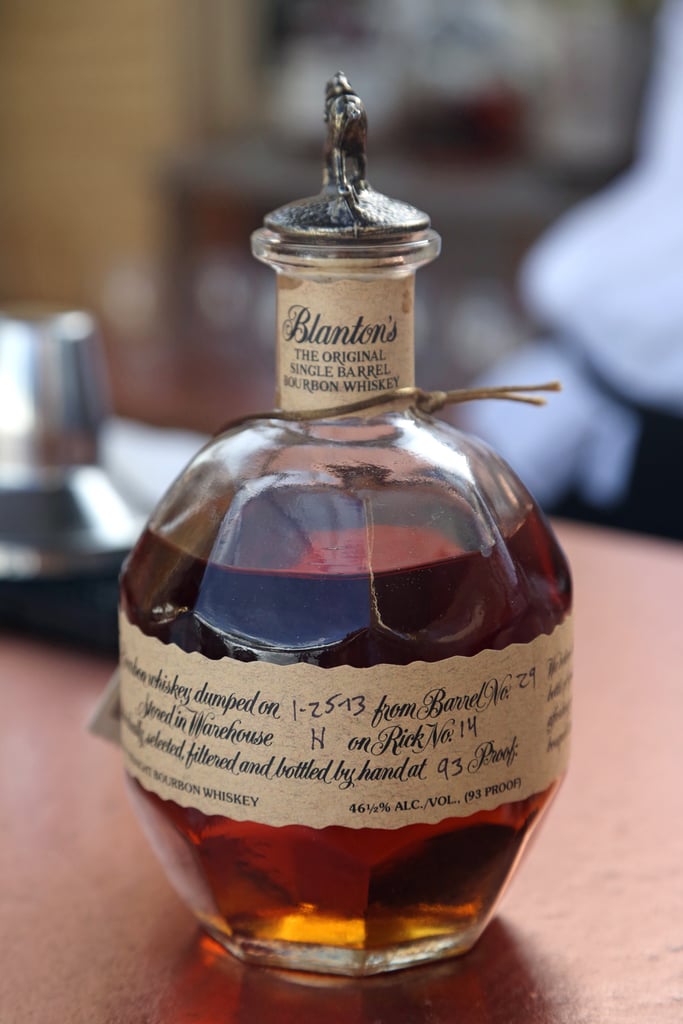 OK, scratch that. If the whole world of bourbon were my oyster, I would exclusively drink Blanton's Original Single Barrel [12] ($50). This is a hand-bottled single-barrel bourbon, meaning the bourbons from various barrels are not mixed. "It's a costly, painstaking way to produce Bourbon. But it's the only way to achieve a product of a quality and pedigree worthy of the Blanton label," the makers explain on the label. It tastes grainy, oaky, not too sweet, smooth as butter, slightly peppery, and as slow to bloom as a Southern drawl. Drink it alone — after all, why would you want to dilute perfection with cocktail ingredients?
Noah's Mill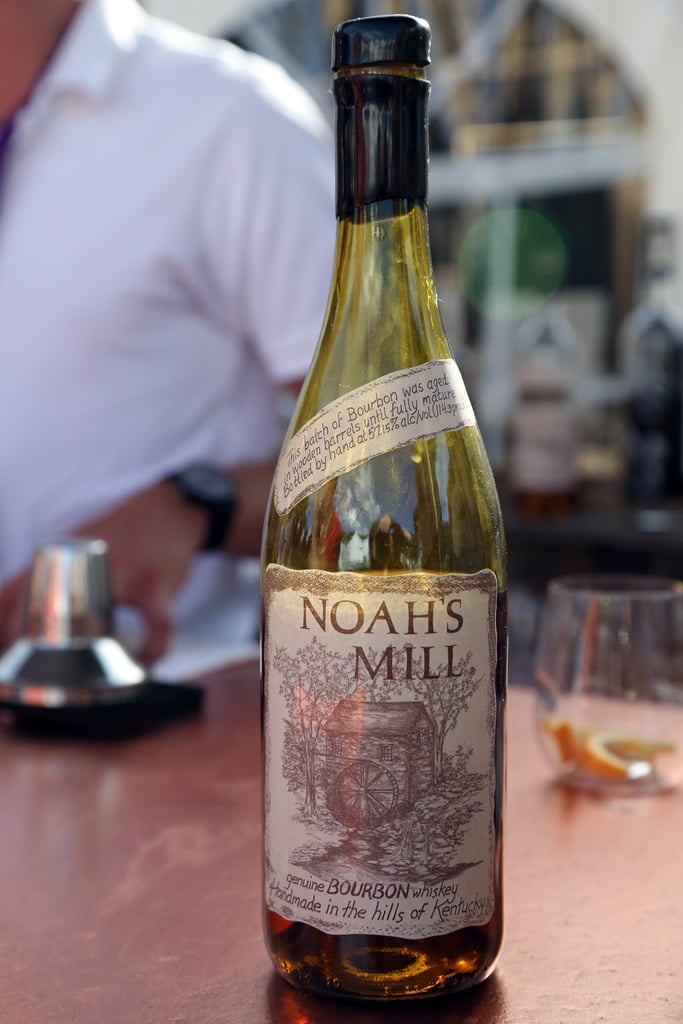 At 114 proof or 57 percent alcohol (that's near barrel strength, y'all!), Noah's Mill [13] ($60) was a little rough for my palate. While I wouldn't start my night drinking this bourbon neat, I could easily see this being a sturdy way to end the evening, after my taste buds have been shot to hell from a few drinks. This is all leather, smoke, and oak, so prepare to enter a gentlemen's club with each sip.