In celebration of warmer weather, there's simply nothing better than a perfectly charred, ridiculously juicy burger — whether it's nestled between two truffle mac 'n' cheese buns, threaded onto a skewer, or transformed into a classic cheddar cheeseburger. Here are a few takes on this American classic that we can't stop craving.
Shake Shack Shackburger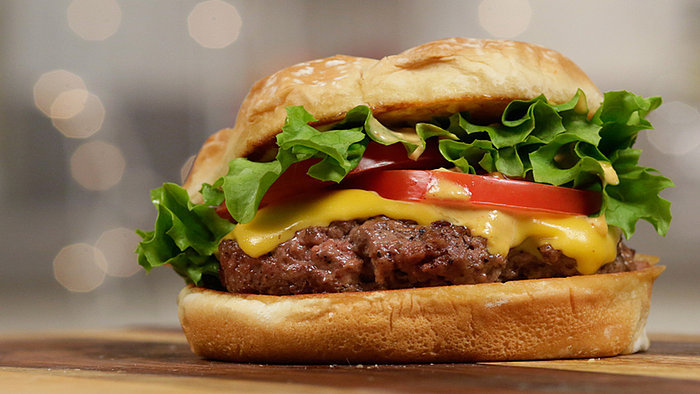 Before getting experimental with burger variations, it's important to learn how to make a cheeseburger the right way. We can think of no better take on this cookout star than NYC icon Shake Shack's Shackburger [1].
Scallion-and-Brie-Stuffed Burgers
The highbrow take on Minnesota's iconic Juicy Lucy [2] is stuffed with an oozing brie center [3] and slathered with spicy scallion mayo.
Monte Cristo Burger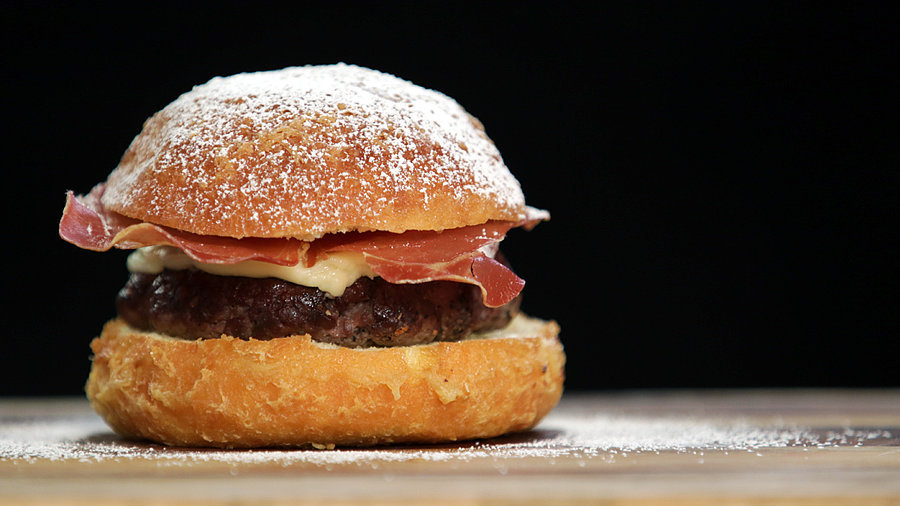 You've had Monte Cristo sandwiches and classic cheeseburgers, but have you ever tried a Monte Cristo burger [4] (an ingenious mashup of the two)? It's topped with prosciutto chips — just sayin'!
Ramen Burger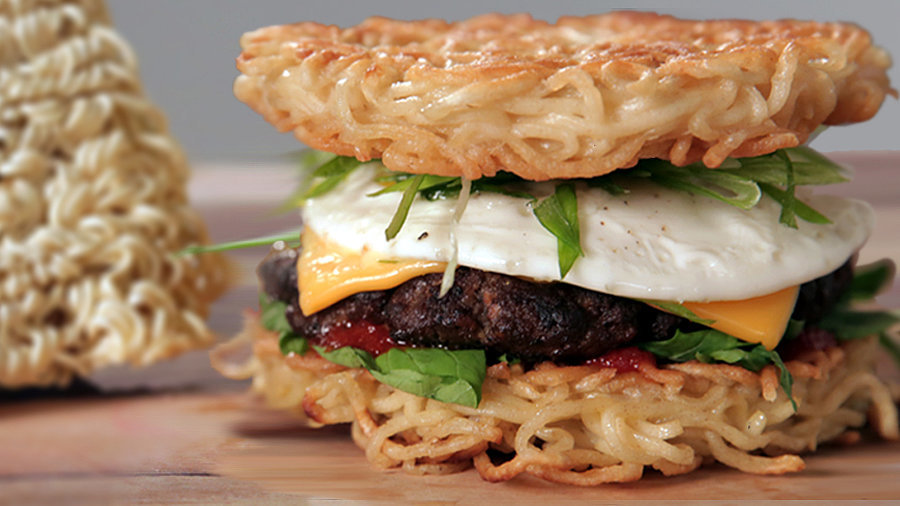 Get in on the ramen craze by making our take on Keizo Shimamoto's shoyu-glazed ramen burger [5].
Hawaiian Burger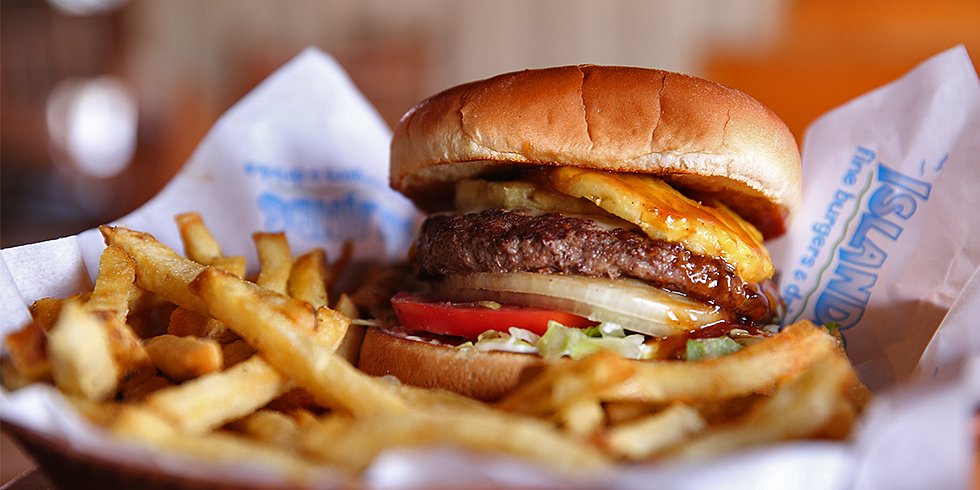 Grilled pineapple rings and tangy teriyaki sauce give this otherwise classic burger a must-try Hawaiian twist [6].
Blue Cheese Burgers
Don't be afraid to mix blue cheese into your patty [7] — the result is a heightened level of sophistication.
Truffle Mac 'n' Cheese Burger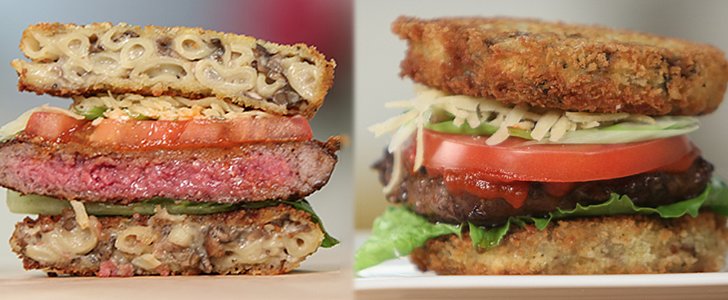 Indulge in two epic comfort foods — mac 'n' cheese and a juicy burger — in one bite with this recipe that transforms creamy, cheesy pasta into burger buns [8].
Burger Skewers
Let's face it: burgers are a messy food that's best eaten sitting down. That is, unless you make them mini and thread them onto skewers [9] for a cocktail-party finger-food twist.
Indian-Spiced Burgers With Cucumber Yogurt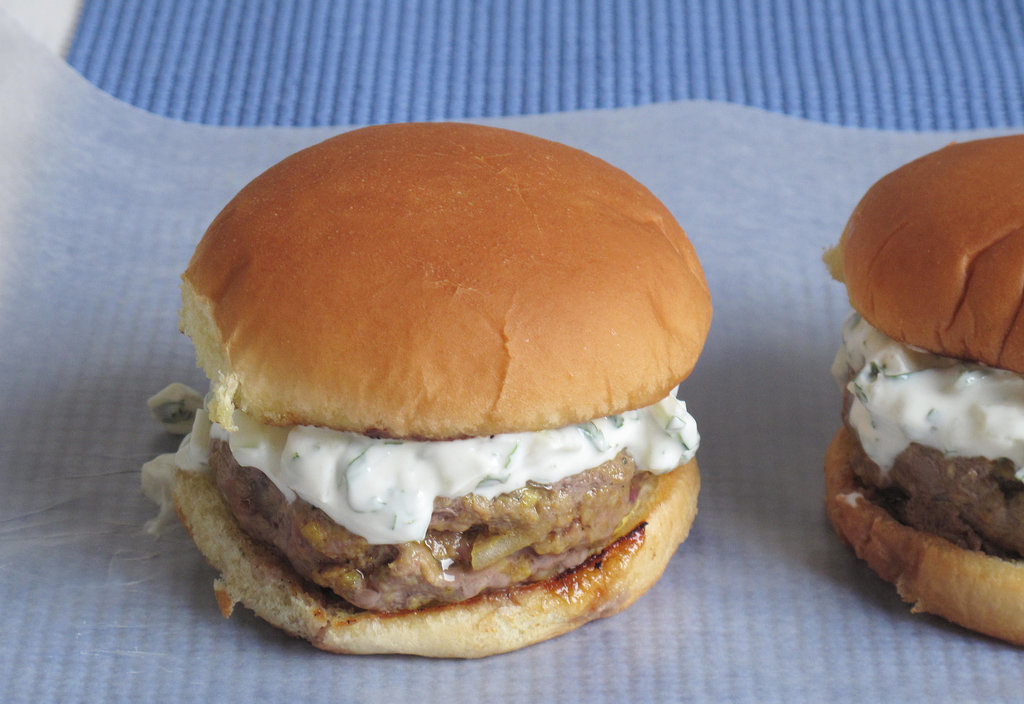 Curry-spiced burgers [10] are dressed with a hefty dollop of cucumber-cilantro yogurt for a bite that's cozy and cooling all at once.