Though only few can take home SOBEWFF Burger Bash awards [1], over 30 burger grillers bust out their most interesting concepts for the crowd. Cola-caramelized onions, pizza burgers, and pimento cheeseburgers are just a few ridiculously genius concepts that we didn't come up with ourselves . . . but we can steal for our next burger grillout.
Fried Pickled Shallots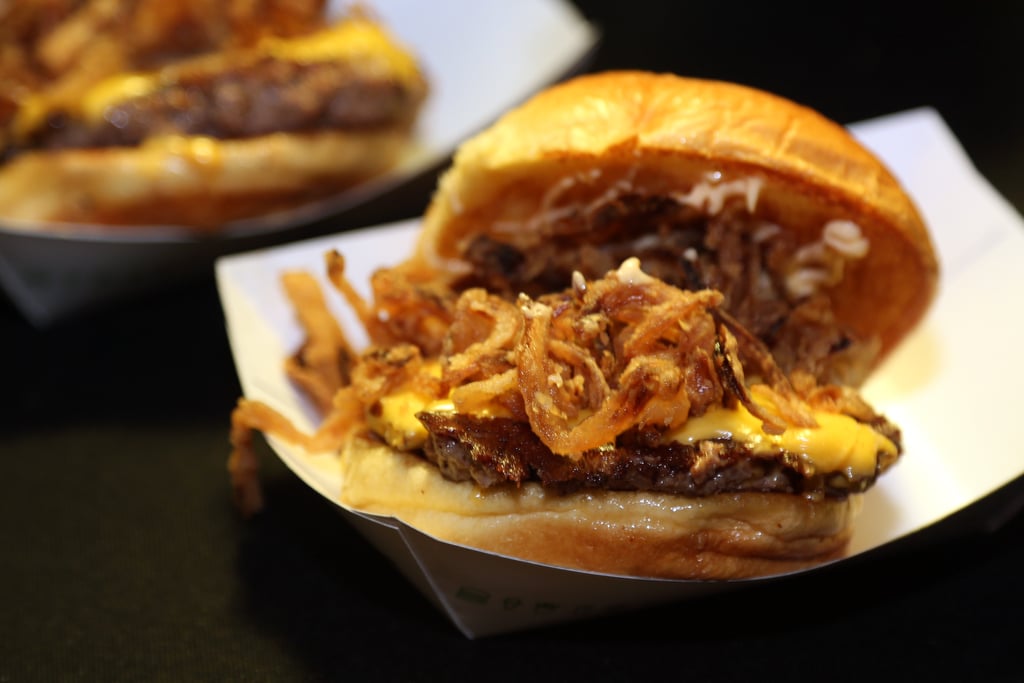 Onion rings are so yesterday. Now, it's all about pickling shallots (to get that briny flavor), then battering and frying them. Shake Shack [2], thank you once again for your contribution to burger-lovers' society.
Nutella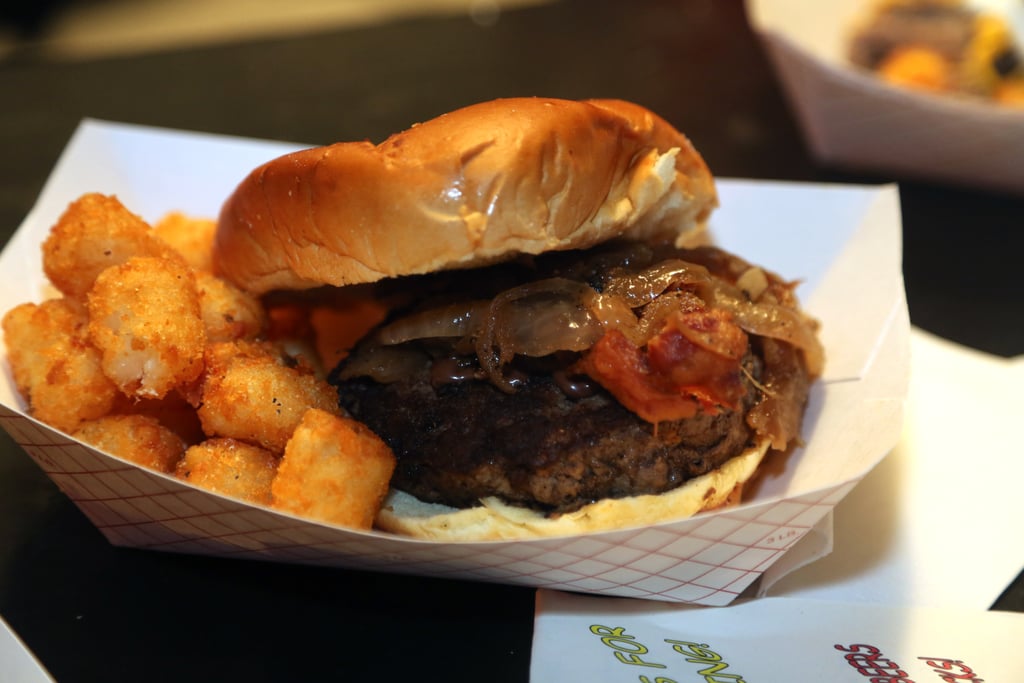 Say whatta? Filling Station & Garage Bar [3] brushes Nutella atop its grilled burgers for a chocolaty, hazelnutty kick. Sounds weird, but it's surprisingly delicious with grilled onions and peppered bacon.
Pimento Cheese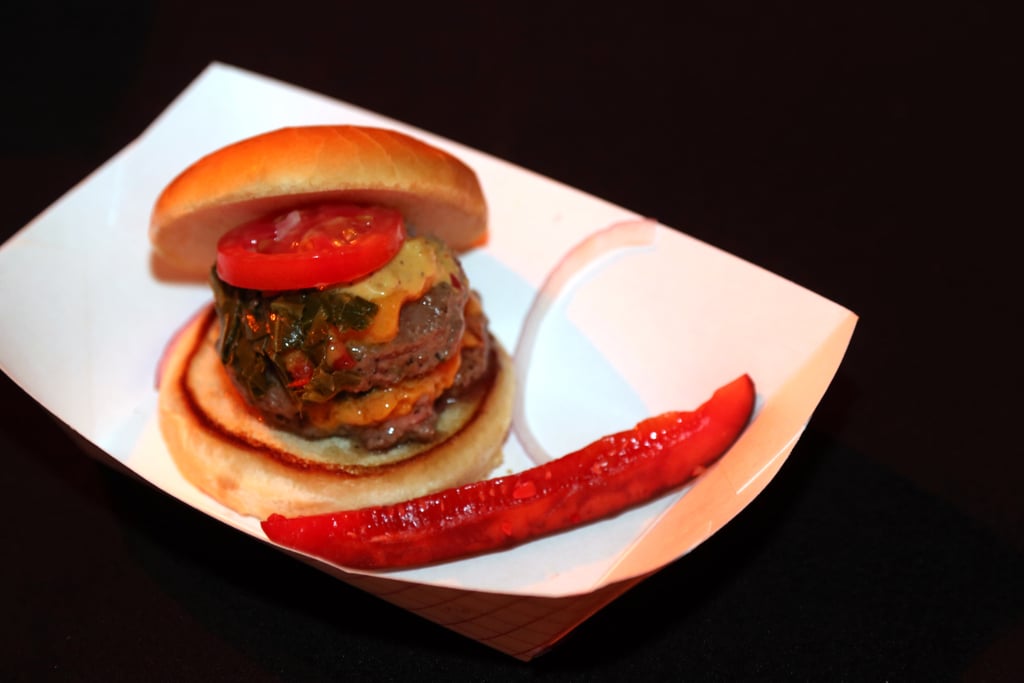 Cheese slices are boring! Instead, dollop pimento cheese [4] atop hot burgers like at Lillie's Q [5]. It's like adding a condiment and cheese in one. Keep it Southern-themed by adding a Kool-Aid pickle, made from sugar, a cherry Kool-Aid packet, and a jar of hot and spicy spears.
Cola-Caramelized Onions
The Stanton Social [6] caramelized its onions with a sweet ingredient: Pepsi. We imagine deglazing the pan with the cola when cooking the onions [7].
Candied Bacon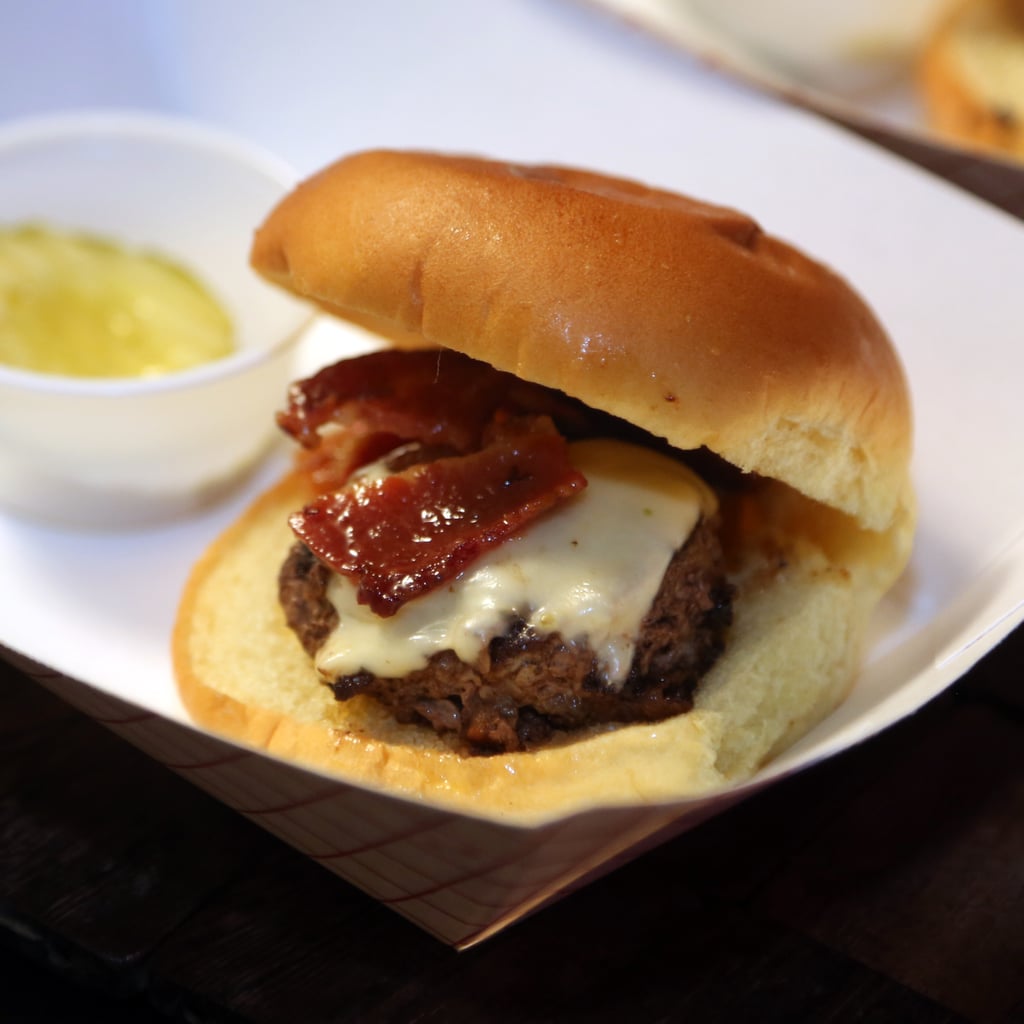 Rather than garnishing burgers with a few slices of bacon, go the extra mile and make candied bacon [8], sweetened with brown sugar, as inspired by the mango-bacon chutney from Burger Bar by Chef Allen [9].
Mashed Potatoes and Gravy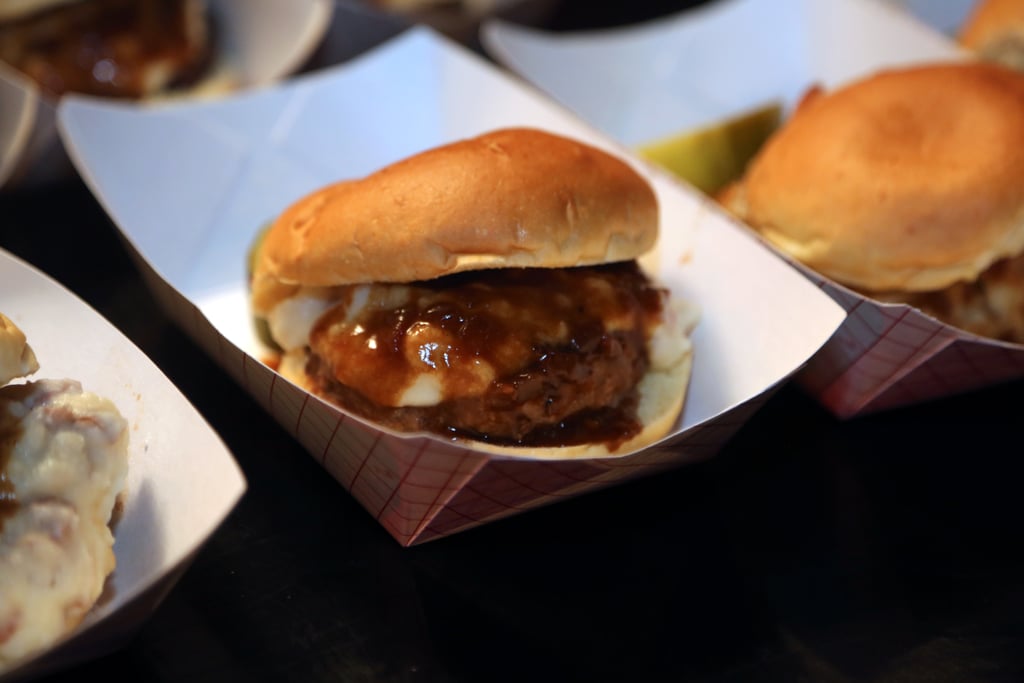 I know this may be a tough sell, but believe me, cheddar mashed potatoes, gravy, and a soft potato bun are the components of making one mean Winter burger. Phil's Tavern [10] knows.
Pan de Mie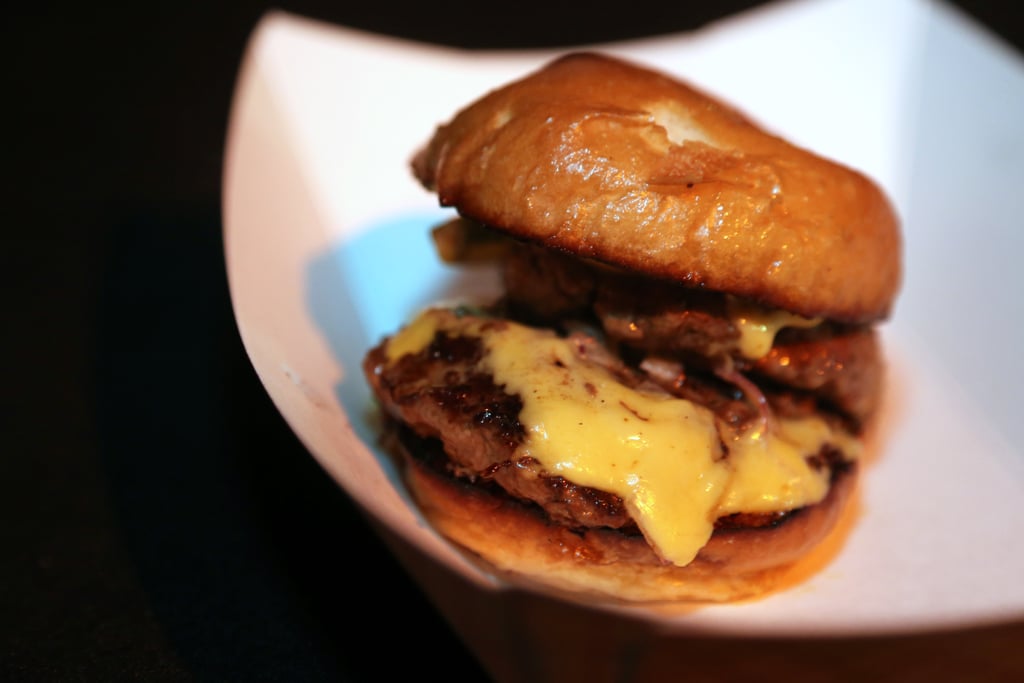 Referring to the soft portion of the bread, pan de mie may be the most pillowy, squishiest bun you'll ever encounter. That's why Holeman & Fitch Public House [11] packs its burgers between freshly baked pan de mie. The buttery flavor and subtle sweetness takes a burger from good to great.
Beef Cheek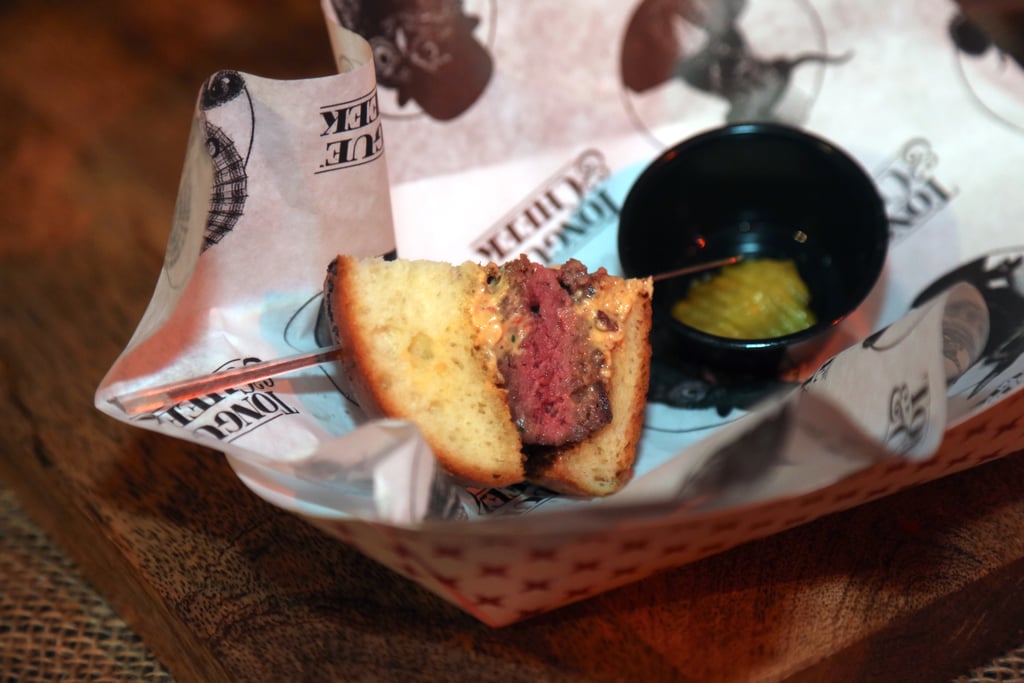 If tender cuts of beef appeal to you, then try ground beef cheek. Tongue & Cheek [12] also sandwiched the patty between two hits of pimento cheese.
Pizza Burger
Make baby pizzas and stuff a burger patty inside to re-create Luzzo's [13]
meatball-inspired burger in a neapolitan pizza bun.
Ramen Burger Buns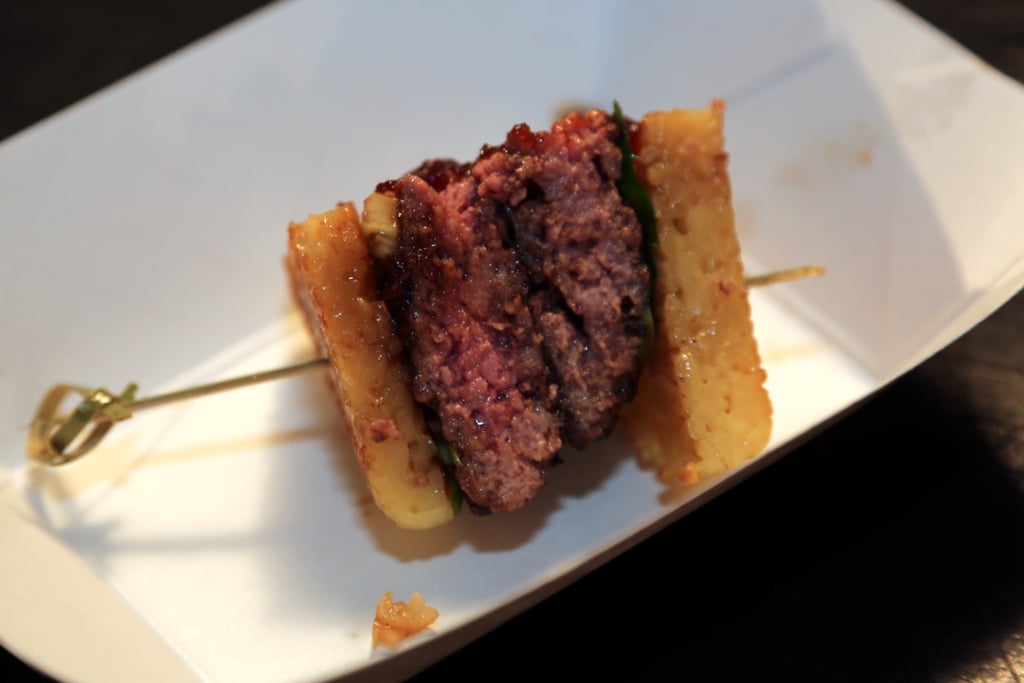 The Ramen Burger [14] hardly needs an introduction. While the original may have underdelivered in flavor [15], the idea absolutely should be re-created at home [16].