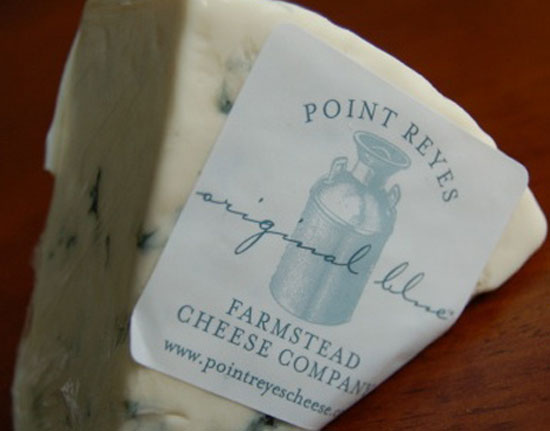 At a recent seminar hosted by the California Milk Advisory Board, I tasted a lot of amazing cheese. The class was taught by the wonderfully passionate and knowledgeable Juliana Uruburu. She selected the cheese and paired each one with different food items. While I enjoyed everything I ate, there are five cheeses that I'm on the lookout for. The next time I see them at the grocery store, I'm definitely going to buy them! To find out what cheeses they are so you can do the same, keep reading.
Gioia Burrata [1]: This burrata was wildly creamy and melted in my mouth. Uruburu paired it with crispy bacon, but it's versatile and can be served with almost anything, from sweet jam to juicy tomatoes. The fresher the burrata the better, so be sure to eat it soon after purchasing.
Point Reyes Original Blue [2]: I first had this cheese years ago, and I love it so much that it's my go-to blue cheese. I grew up near Point Reyes, and it's nice to know I'm supporting a local producer. It's tangy, but not overly pungent and has a smooth spreadable texture. According to Uruburu, "sugar loves mold," so pair it with something sweet like gingersnap cookies or honey.
Fiscalini Bandage Wrapped Cheddar [3]: Buttery and dusty with notes of citrus, this cheddar is excellent. Uruburu served it with panforte, but I thought it tasted amazing on its own.
Bellwether Carmody [4]: After taking a bite, I couldn't help but wonder how this user-friendly, golden cheese would taste melted in a grilled cheese sandwich. It's made with cow's milk, is aged at least six weeks, and has a soft earthy flavor with a sweet cream finish.
Vella Dry Jack Reserve [5]: This hard cheese has a rich flavor with hints of cocoa, pepper, and espresso. Uruburu calls it the "granddaddy of California cheese," therefore it's a must try!
What's your favorite California cheese?
Source: Flickr User jspatchwork [6]