Easter and Passover, The Homesick Texan's newest cookbook, Pebble Beach Wine & Food festival, and more: there are countless ways April will delight our palates, but we'll start with these nine fresh ideas. Spring, please stay a while.
Photo: Nicole Perry
The Homesick Texan's Family Table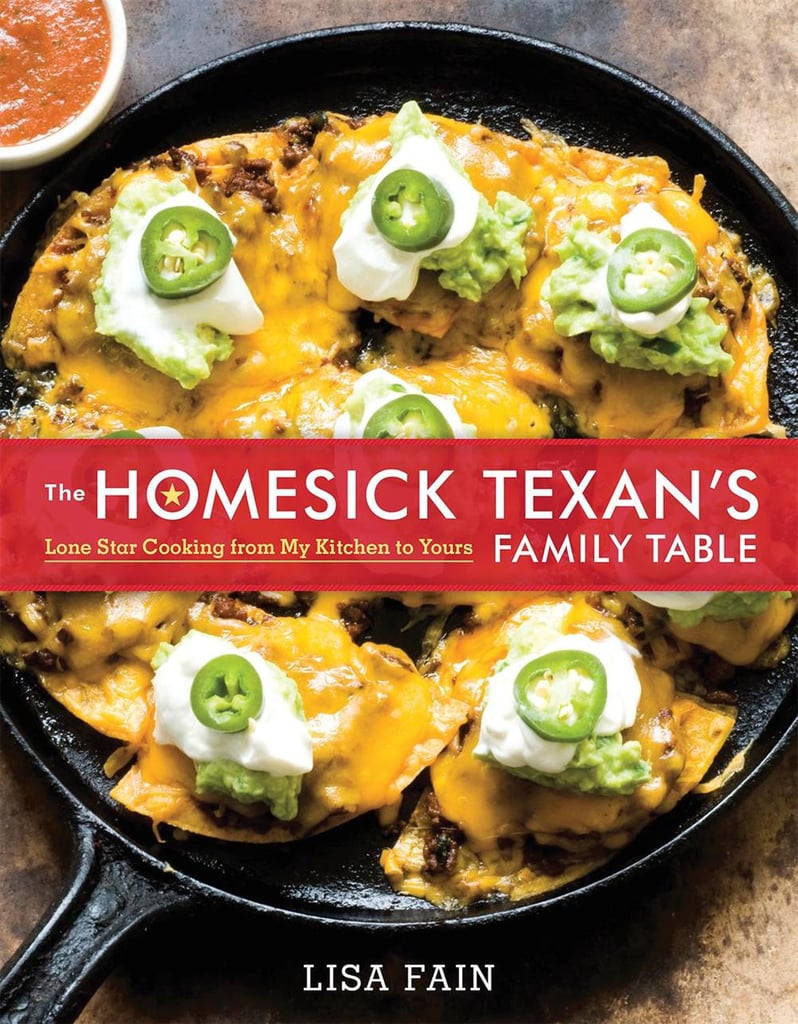 New York-based blogger Lisa Fain releases her second cookbook titled The Homesick Texan's Family Table [1] ($19, originally $30) today. As a homesick Texan myself, I have taken great solace in the Tex-Mex fare found between the pages. First up on my must-make list: breakfast enchiladas, pecan-lime french toast casserole, bacon-jalapeño cheese ball, and a childhood favorite: chicken spaghetti.
— Anna Monette Roberts, assistant editor
Parchment Cooking Bags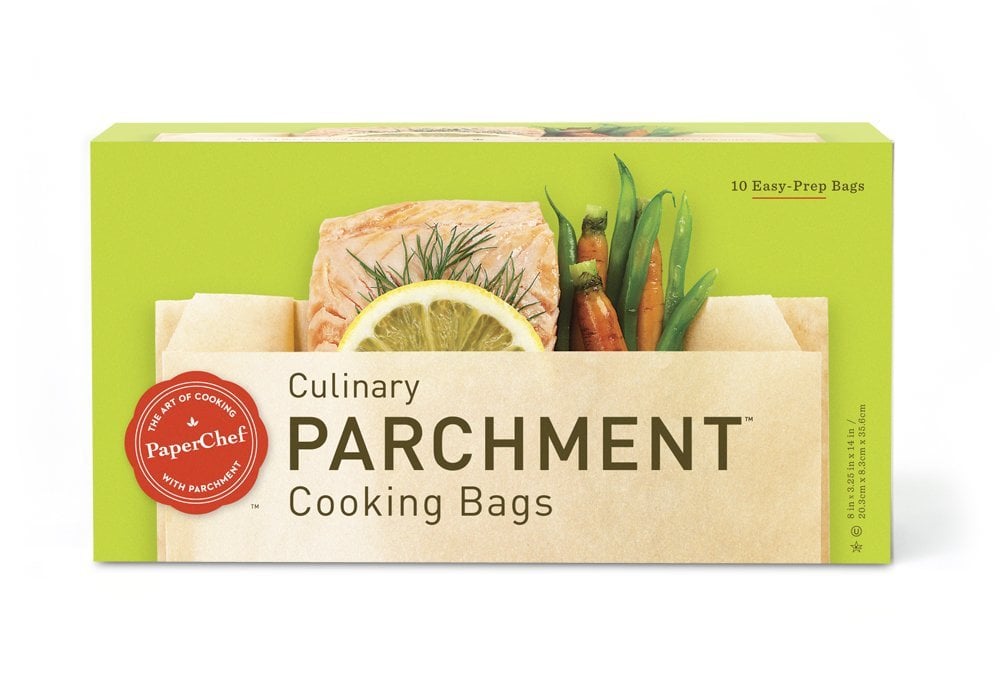 I braise pretty much anything I can get my hands on in the Fall and Winter months, but now that Spring has sprung, my attention has turned to lighter, brighter cookery methods. My go-to: cooking en papillote [2] (aka cooking in parchment). Really, all that's needed is a roll of parchment, but PaperChef Culinary Parchment Cooking Bags [3] ($4) are a game changer for lazy folks like me, as they require no origami-like folding skills.
— Nicole Perry, assistant editor
Pebble Beach Food & Wine Festival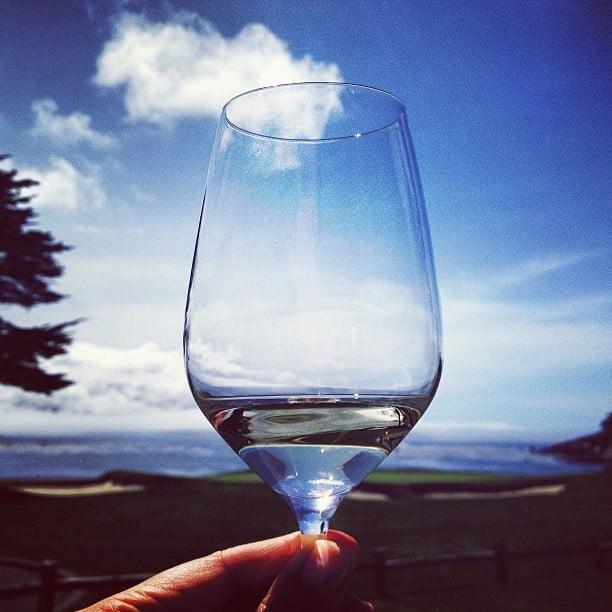 If you've never attended a food festival before, Pebble Beach Food & Wine [4] (April 10-13) may be the best place to start. It's a weekend devoted to drinking and dining amidst stunning beachside views on cuisine prepared by celebrity chefs like Tyler Florence, Carla Hall, Morimoto, and Michael Symon. Beyond the dinners, there are plenty of other events [5] and cooking demos to school you on the finer things in life.
— AMR
Source: Instagram user alexeatsgreen [6]
Chocolate Matzo Toffee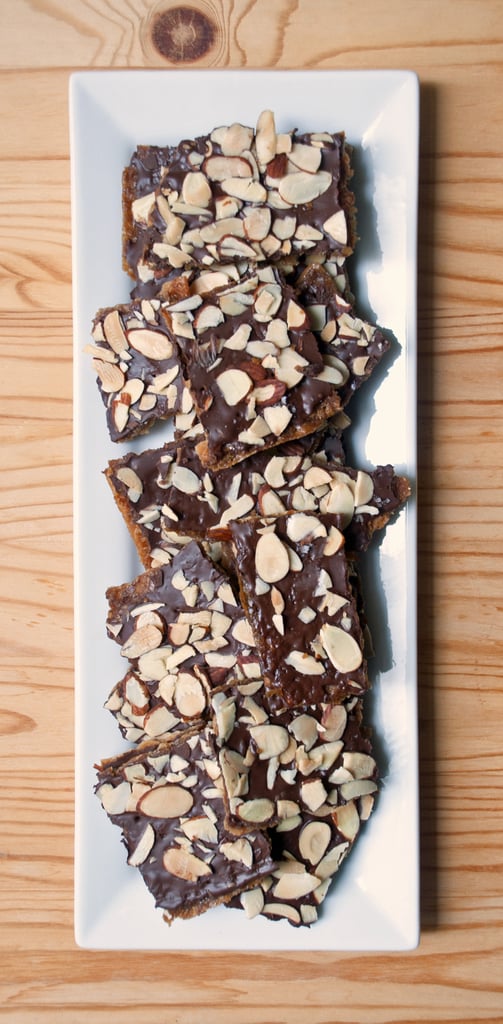 Regardless of whether you celebrate Passover, you need to try chocolate matzo toffee [7] at least once. Not only is it crazy simple to make, it doesn't require any candy-making know-how or special equipment. It's also so delicious and addictive that it's colloquially referred to as chocolate matzo crack. Don't feel like making it yourself? Mail-order options [8] ($15) have your back.
— NP
Photo: Nicole Perry
TOMS Coffee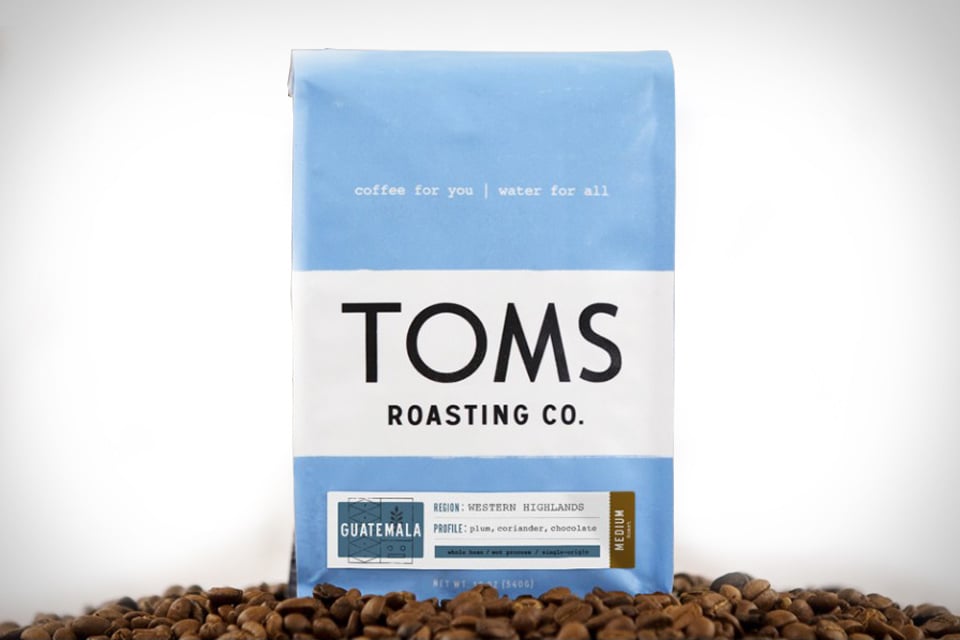 I'm a huge fan of TOMS shoes, and now I can say with confidence that its latest venture in organic and fair-trade-certified, single-origin coffees is a cause I'll support too. Each bag gives a person in need a week of clean water. My family's favorite of the pack is the Guatemala roast [9] ($13). With notes of plum, coriander, and chocolate, the coffee reaches roasted perfection when served with warm milk and a spoonful of sugar.
— AMR
Natural Easter Egg Dye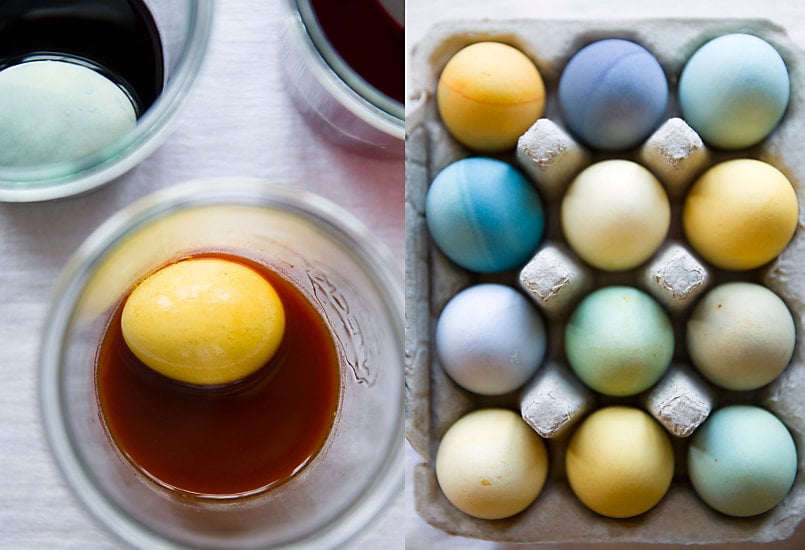 This Natural Egg Dyeing Kit [10] ($18) proves that just because you're going the natural route this Easter, doesn't mean you have to sacrifice beautiful, vibrantly hued Easter eggs. Not so keen on hard-boiled eggs (or tediously blowing out the whole egg before dyeing)? These ceramic eggs [11] ($28) look indistinguishable from the real deal and can be saved for years to come.
— NP
Josey Baker Bread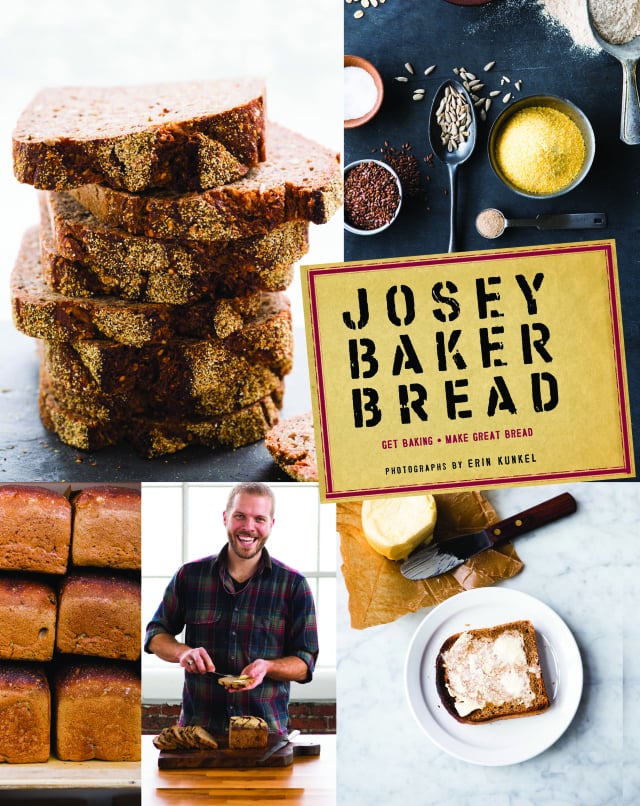 Josey Baker, the acclaimed San Franciscan bread baker, will release his first cookbook
Josey Baker Bread [12] ($20, originally $28) on April 15. Never has a bread-baking cookbook seemed so approachable. Instead of a simple list of ingredients and instructions (and a whole lot of room for error), Josey divides each recipe into a lesson, complete with all the tools you'll need for the recipe, troubleshooting tips, a dusting of good humor, and in many cases, step-by-step photos. The book will train you to think and bake like a professional as Josey coaxes and supports you every page of the way.
— AMR
Vitamix S30 Personal Blender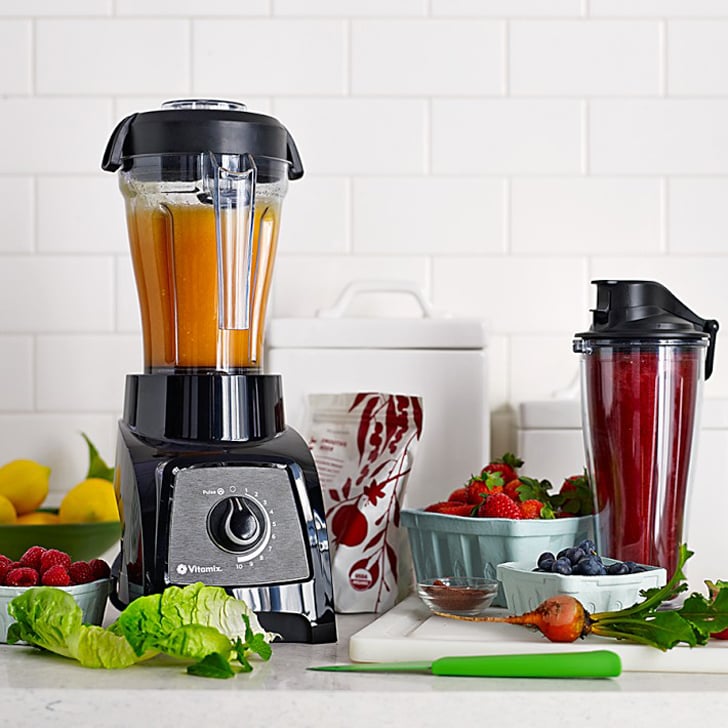 I flat-out adore my classic Vitamix [13] ($450, originally $550); no blender I've ever tried has come close to its ability to turn out perfectly smooth soups, smoothies, and salad dressings. But as a city dweller with limited kitchen space, I don't adore its hulking size. If I could do it all over again, I'd shell out for the new, scaled-down Vitamix S30 Personal Blender [14] ($400, originally $500), which also comes with a brilliant addition: a to-go smoothie container that allows for blitzing up frothy, frozen creations right in the cup.
— NP
Eliunt Olive Oil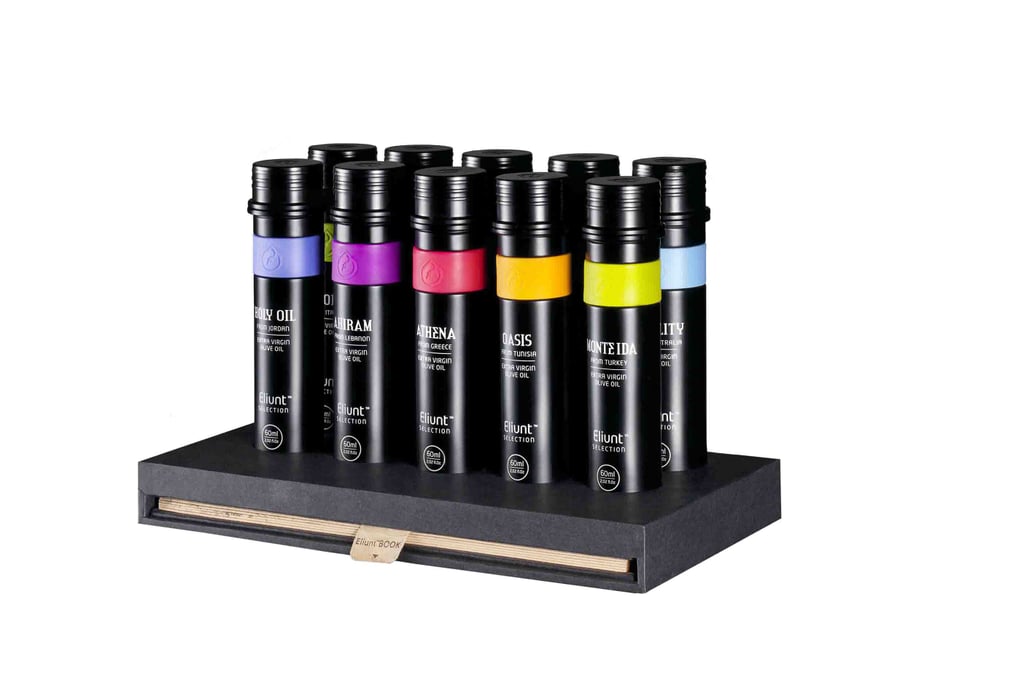 Eliunt: The Compendium Pack [15] ($125) may seem like a tremendous amount for olive oil, that is, until you get your hands on it. I'm not sure what I love more: the sturdy, metal bottles with the colorful rubber grips, or the actual olive oils themselves that hail from every corner of the globe — Jordan, Australia, Tunisia, Turkey, and more. The accompanying booklet tells the story behind the oils and offers a tasting guide, and the stand makes the set a pretty piece to keep out on your kitchen counter.
— AMR