You may be sad to see Summer go, but the transition to Fall brings along its own set of treasures: pumpkin everything, no-fuss slow-cooker meals, cookbook season, the return of many favorite TV shows, and much more. (Not to mention, September falls smack-dab in the middle of harvest season, meaning that both tomatoes and apples are at their peak.) Keep reading for our top 10 picks; there's a little something for pretty much anyone.
Motto Sparkling Matcha Tea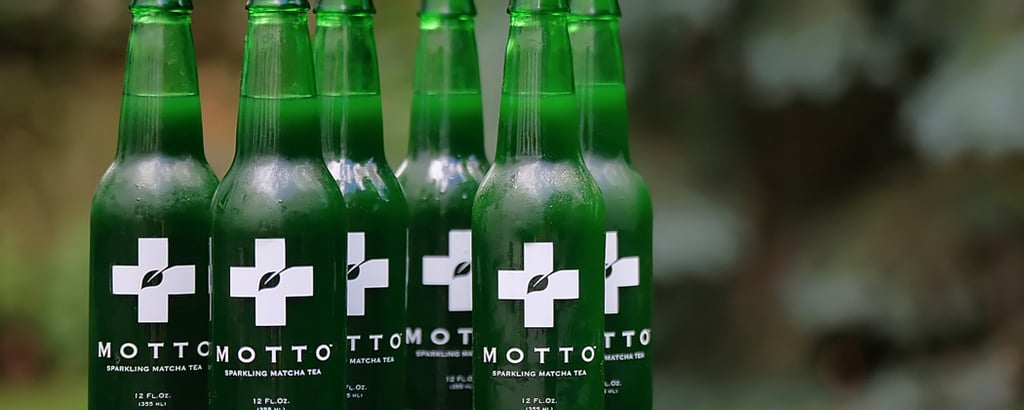 Finally! A soda you can feel good about drinking. Motto Sparkling Matcha Tea [1] ($4) boasts matcha's wonderful, grassy green tea flavor, is lightly sweetened with honey and agave, and has a touch of lemon to give it a zesty finish. With one-third of the caffeine as a cup of coffee, it energizes without giving you too big a buzz.
— Anna Monette Roberts, assistant editor
Mind of a Chef Season 3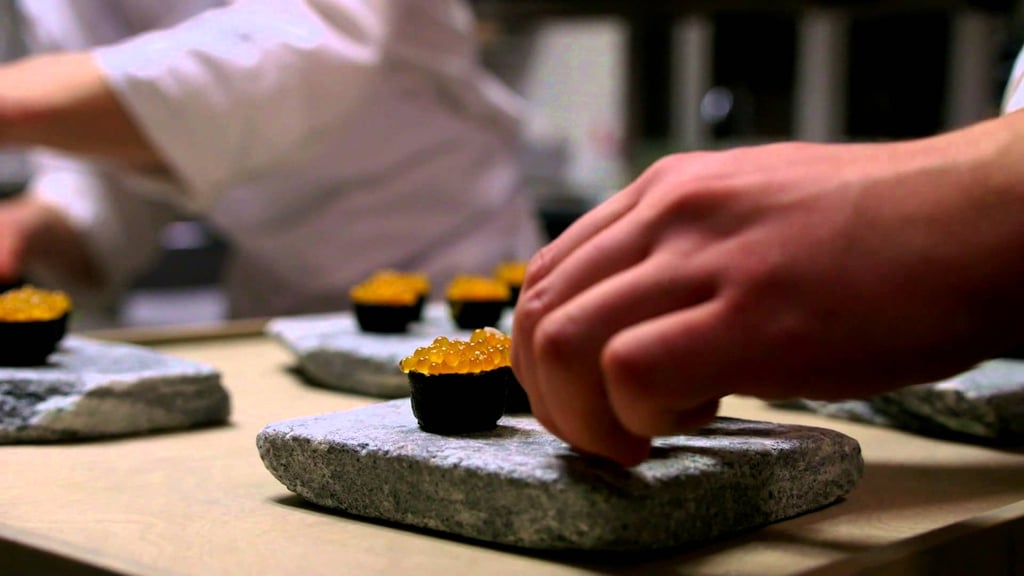 If you watch only one food TV show this Fall, make it Mind of a Chef [2]. Premiering Sept. 6, the PBS series's third season follows celebrated chefs Edward Lee and Magnus Nilsson and proves to be just as engaging, intelligent, and eye-catching as in previous years. Watch the trailer, set your DVR, and get excited!
— Nicole Perry, assistant editor
Williams-Sonoma Pumpkin Chile Simmer Sauce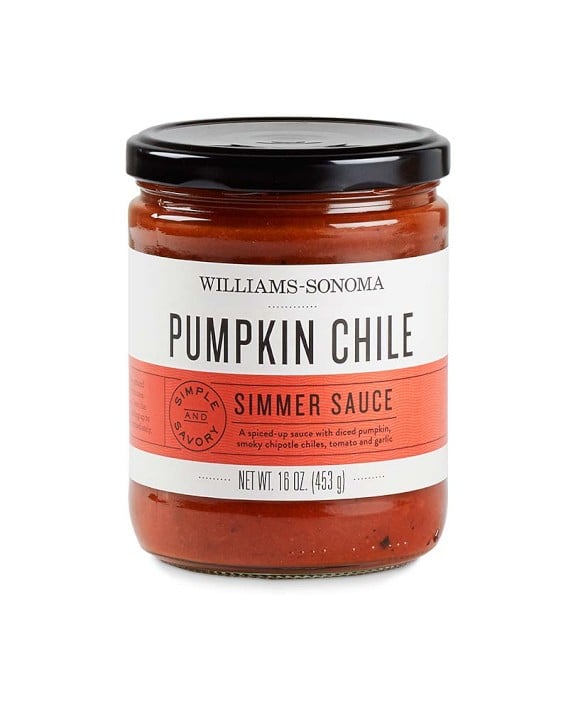 Pumpkin and smoky chipotle chiles, together in one sauce? The new
Pumpkin Chili Simmer Sauce [3] ($15) is essentially combining two major food trends, and we simply cannot wait to infuse its spicy, autumnal flavors into black beans, shredded chicken, pulled pork, and ground beef. Fall tacos, here we come.
— AMR
Garject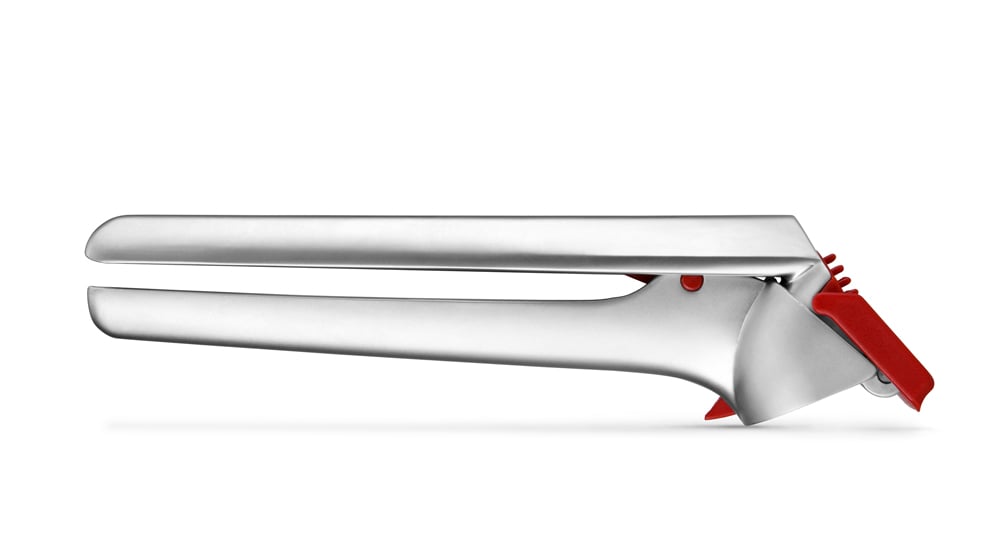 Since mincing garlic hardly takes much time and cleaning bits of garlic out of the holes of an old-school garlic press can be extremely frustrating, I tossed out my garlic press years ago. Enter the Garject [4] ($38); yes, it costs a pretty penny, but it more than makes up for its price in functionality. Not only does it eliminate the need to peel garlic cloves, but it scrapes itself of every last bit of garlic and ejects the peel for easy cleanup.
— NP
The New Indian Slow Cooker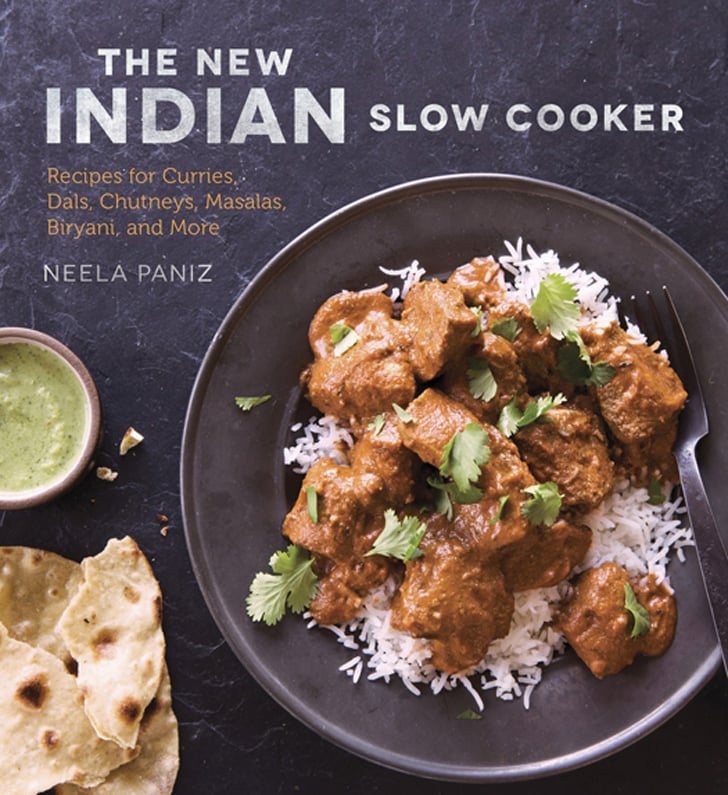 The New Indian Slow Cooker: Recipes For Curries, Dals, Chutneys, Masalas, Biryani, and More [5] ($15, originally $20) by Neela Paniz came out Sept. 2, and we know it will keep our slow cookers busy. We are particularly stoked to try the chana masala and butter chicken recipes, but every single page (from the lamb chops with browned onions and tomatoes to the kashmiri potato curry) makes our stomachs rumble.
— AMR
Yeoman Tonic Syrup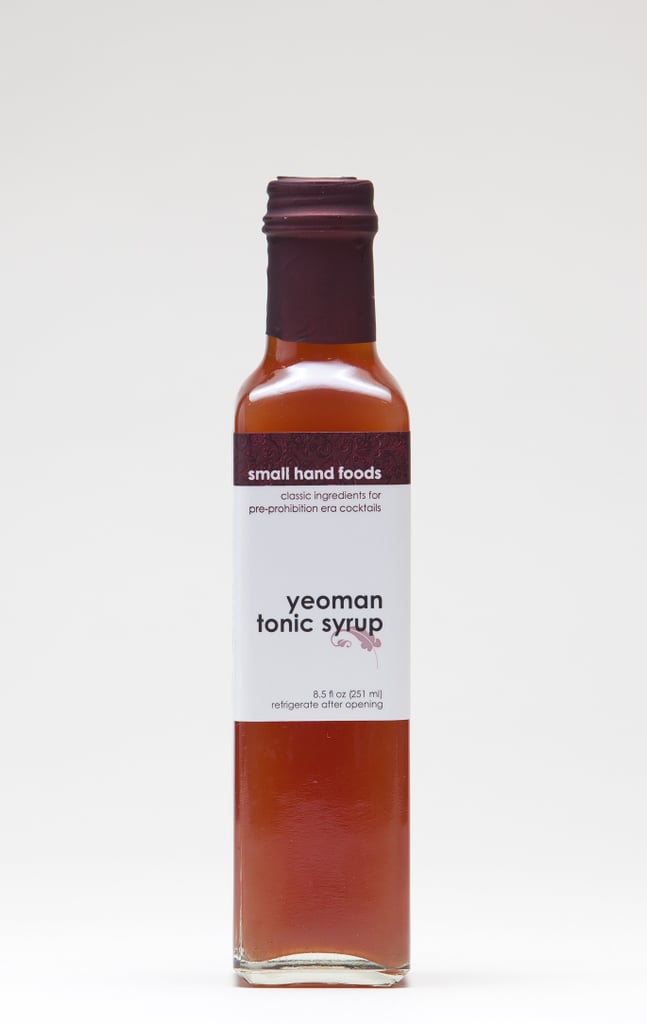 If you've ever wished that gin and tonics were just a hair less bitter, listen up. In collaboration with Beefeater Gin, Small Hand Foods created Yeoman Tonic Syrup [6] ($12), a tonic concentrate that's more citrus-forward and less bitter than typical tonics. To use, mix this lighter, brighter concentrate with soda water, and then add Beefeater Gin (or your preferred brand); the result: a new take on an old favorite.
— NP
NFL Homegating App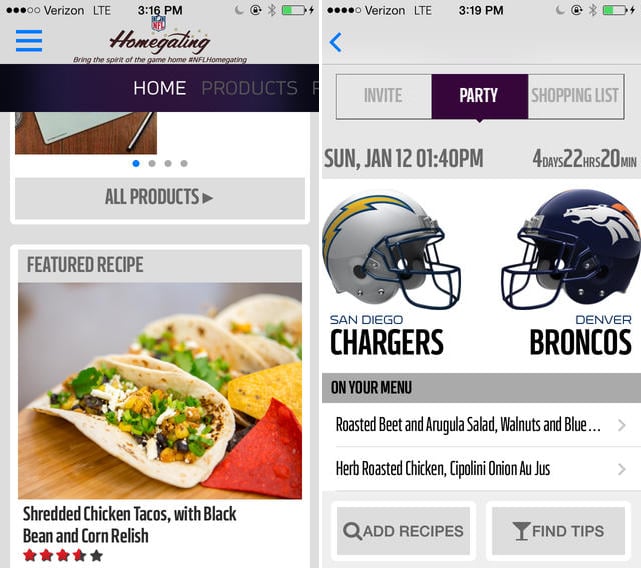 As football season approaches this week, it's no game without the proper snacks. The NFL Homegating [7] app (free) lets you choose your favorite NFL team, see the upcoming games, and plan the menus for each game. There are some good-lookin' recipes from celebrity chefs too, like PB&J wings from Chris Shepherd. In addition, shop for team-branded kitchen items from wine glasses to cheese boards, so there's no mistaking the theme of the party. The only semilame feature is the chef tip videos. Skip out on those.
— AMR
Nona Lim Red Lentil Veggie Soup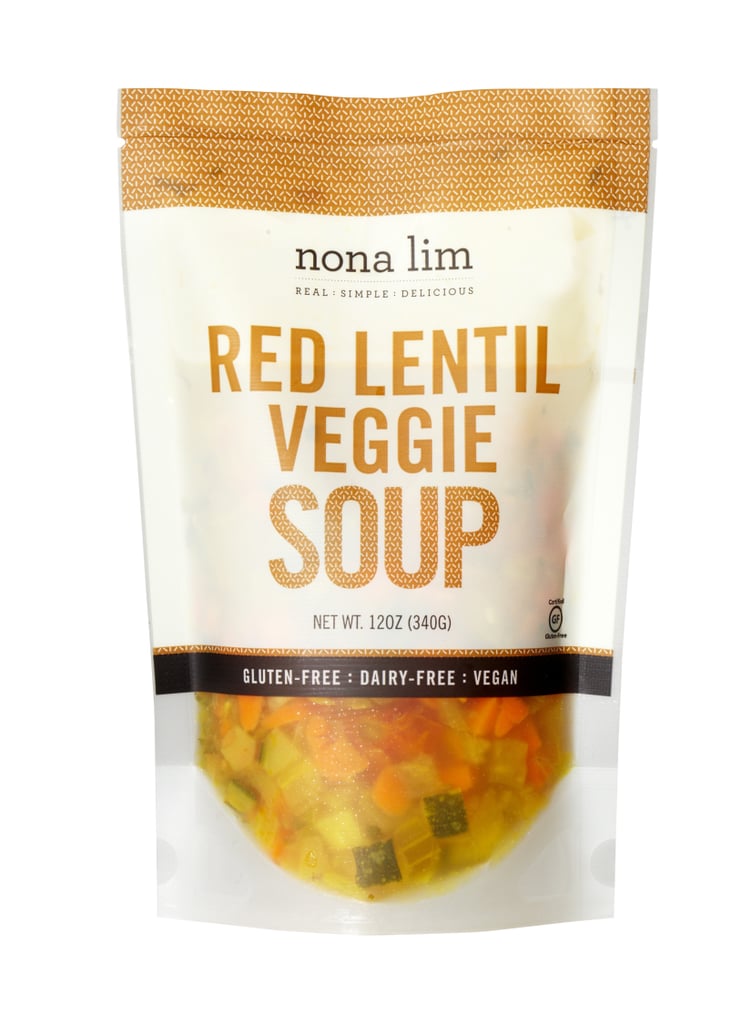 I'm kind of a soup snob: if soup's for supper, it's either from a restaurant or a batch that's been simmering on my stove, but I'll make an exception for Nona Lim. Available both online and in the refrigerated aisle of many markets (including my local Whole Foods), these soups are easily some of the best packaged versions I've tried. My favorite of the bunch is the bright, exceptionally fresh-tasting Red Lentil Veggie Soup [8] ($36 for 6); other tempting varieties include carrot ginger, Asian lemongrass, and all-bean chili.
— NP
Tacolicious: Festive Recipes For Tacos, Snacks, Cocktails, and More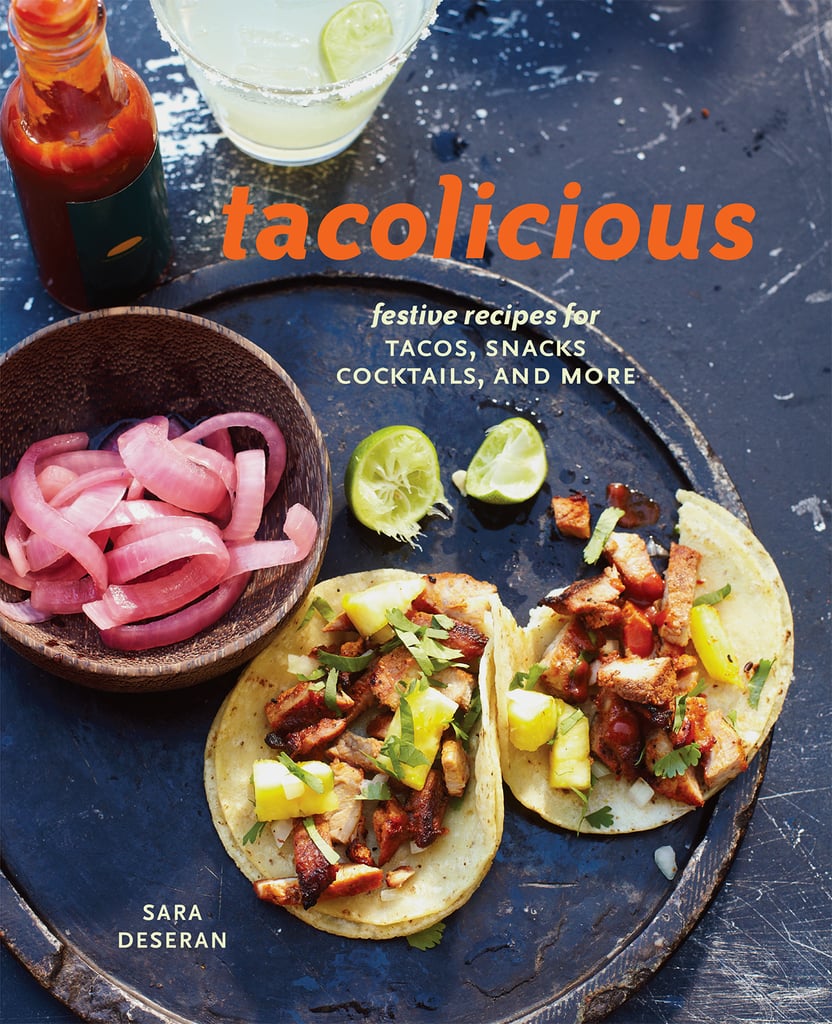 Coming from Texas, there was nothing I craved more than chile con queso (cheese dip) and frozen margaritas, yet both proved hard to find in California . . . until I discovered Tacolicious. Now the much-loved SF restaurant has released a cookbook [9] ($11, originally $22) that covers all its amazing drinks, dips, and taco recipes. The photos alone will make you drunk like tequila.
— AMR
Reynold's Cookie Baking Sheets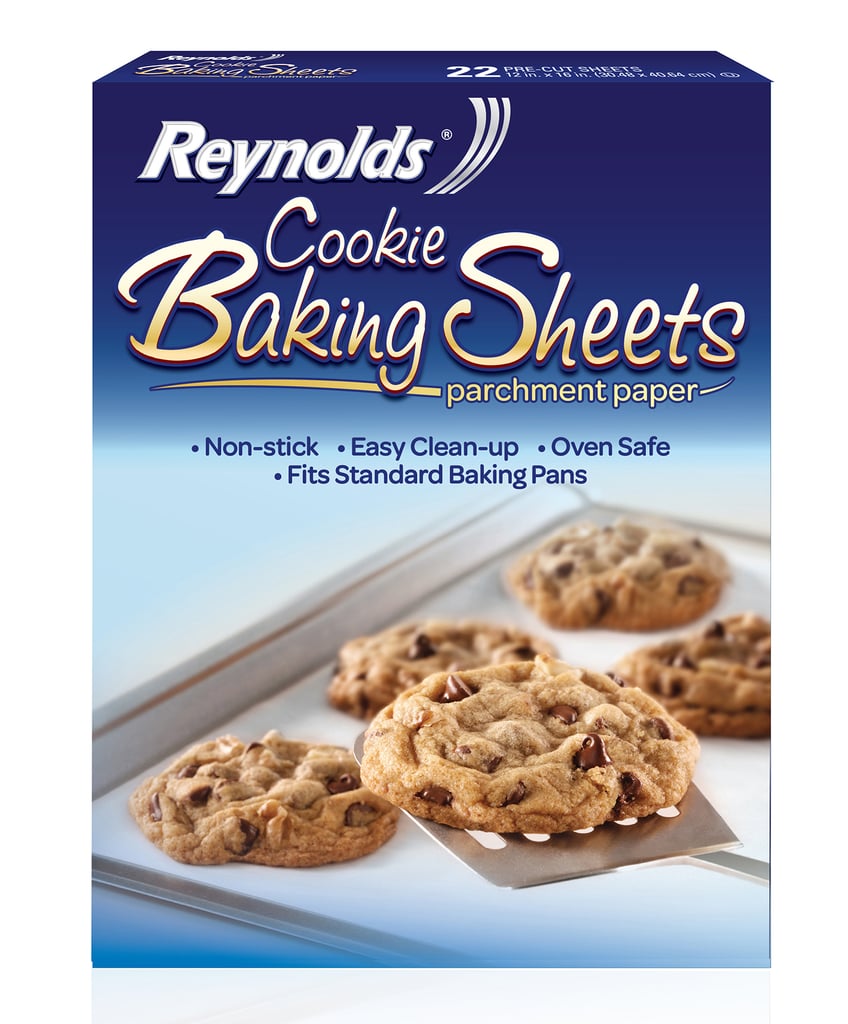 As a frequent baker, sheets of half-sheet-pan-sized parchment are a must in my kitchen, but tracking them down had always required online shopping or a trip to a specialty food shop. So I was very excited to see that Reynold's was coming out with its version of this convenient, time- and frustration-saving product: Reynold's Cookie Baking Sheets [10] ($4). Now I can toss a package in my shopping cart while picking up other groceries.
— NP