At home, you may dine on chicken and the occasional steak, but at the Food & Wine Classic in Aspen [1], the chefs pull out showstopping meats. We're talking escargot-specked pork sausage, Ibérico bacon, and kobe beef hot dogs. Warning: don't read on with an empty stomach.
Boudin Blanc With Escargot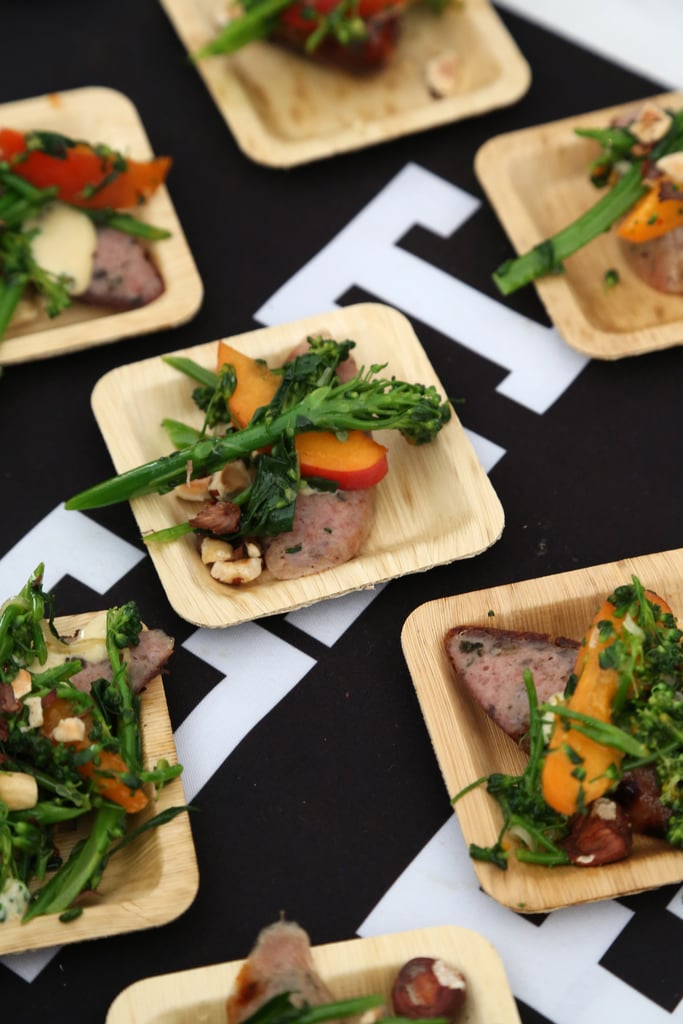 Paul Kahan of Chicago's Publican Quality Meats [2] blended his pork boudin blanc with some escargot, because why not? Even the snail squeamish would enjoy this ultrasavory sausage topped with broccolini, hazelnuts, and nectarine. No Chicago sausage is complete without a beer to pair, like an orange-scented, saison-style Sofie Goose Island beer [3].
Fancy Grilled Cheese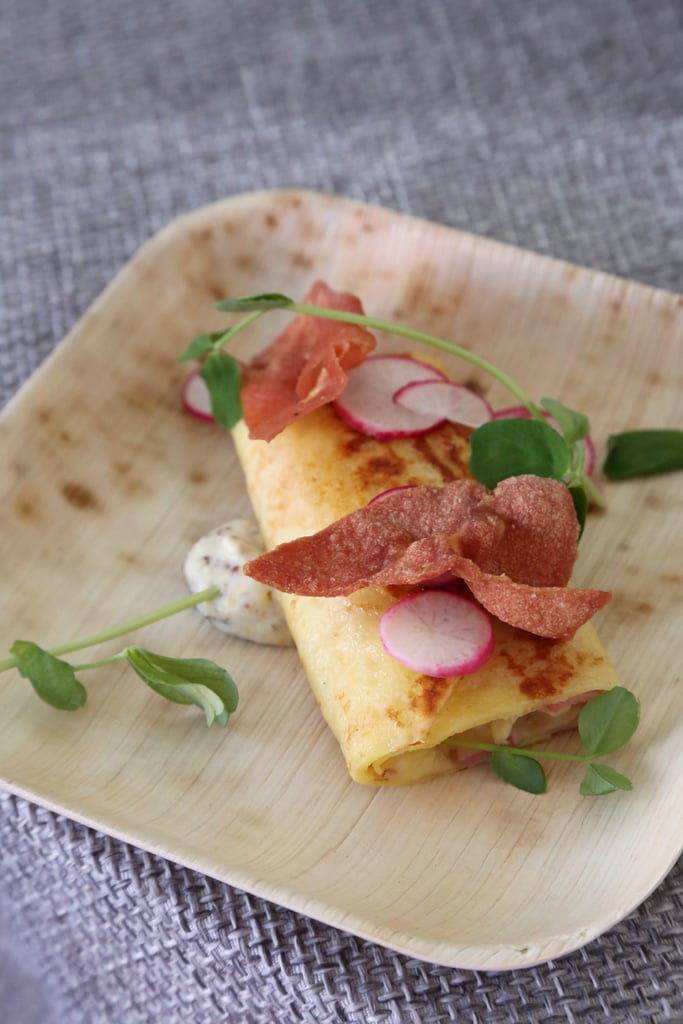 Season 10 Top Chef winner Kristen Kish mashed up American, Korean, and French concepts with her grilled crepes filled with mortadella, comté, and kimchi. It basically tasted like a grilled cheese that had traveled around the globe.
Pork Loin With Herby Stuffing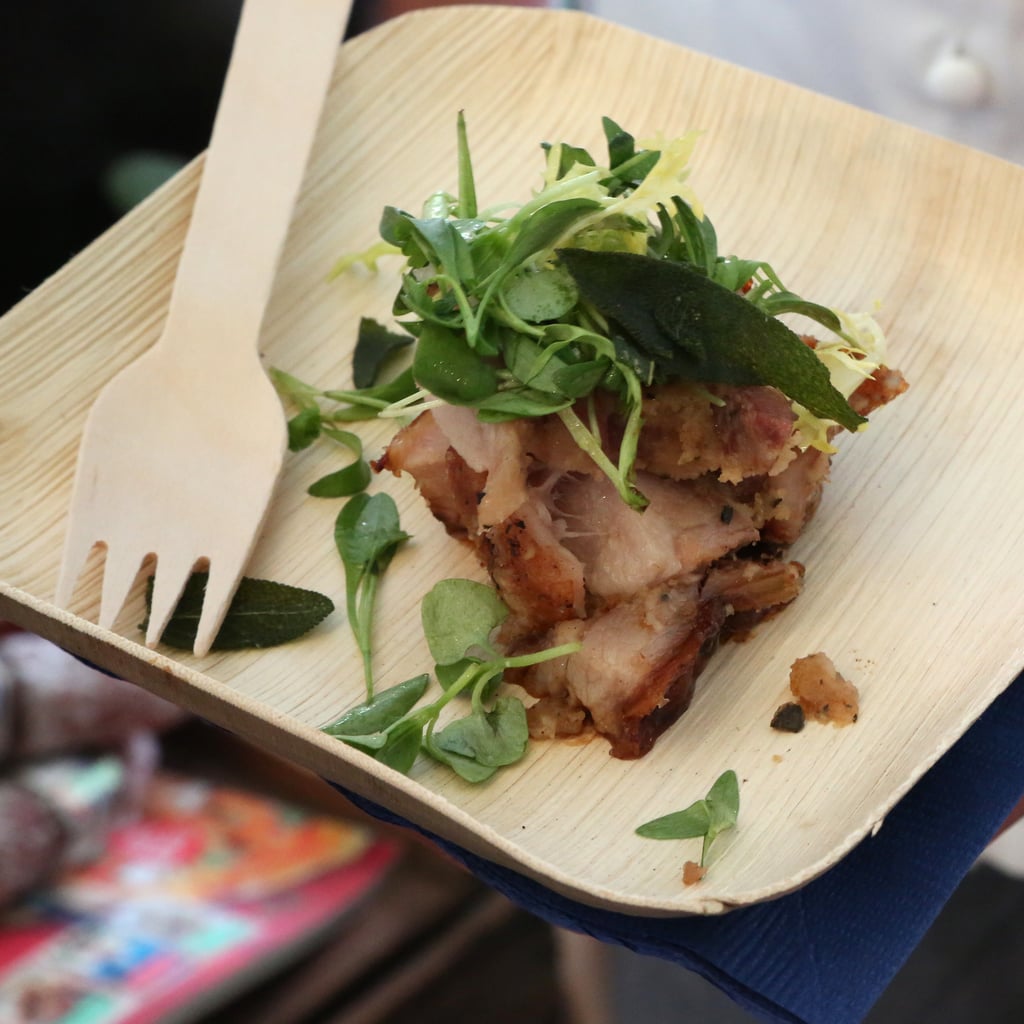 Jamie's Italian, a restaurant featured on the Royal Caribbean cruise ship Quantum of the Seas, served up a slow-cooked pork loin stuffed with crispy herbs and fat-soaked sourdough. Here's the even better part: a similar recipe [4] is on Jamie Oliver [5]'s website for you to re-create at home.
Ibérico Hamburger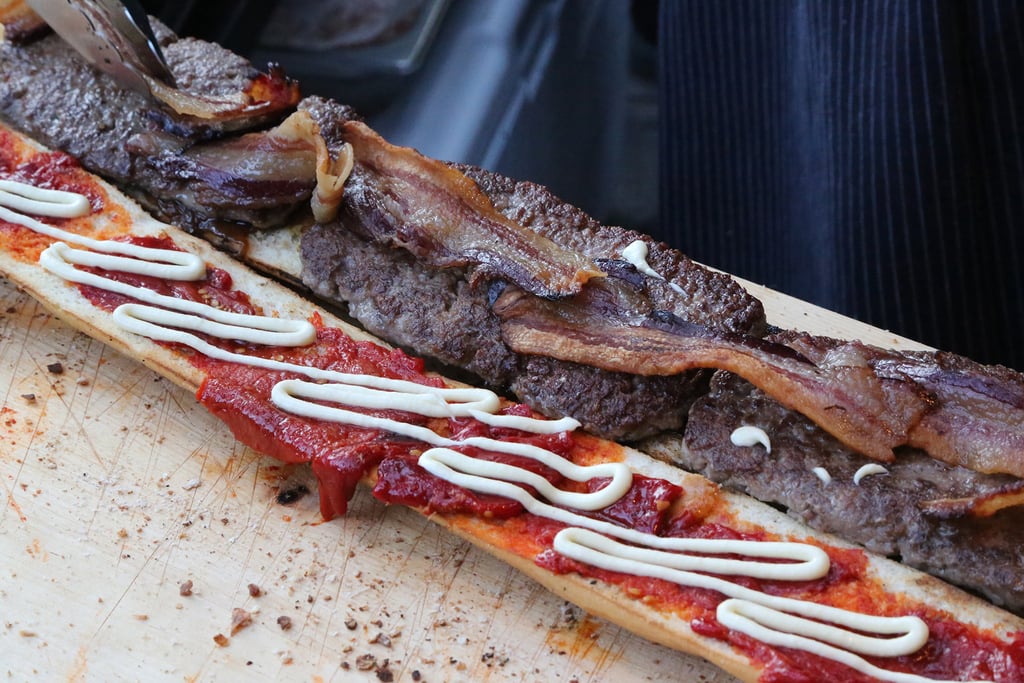 Sorry, America, but nothing can compare to José Andrés's Spanish burger, a toasted baguette piled high with an Ibérico hamburger patties, crispy Ibérico bacon slices, caramelized onions, roasted red peppers, and mayonnaise.
Rabbit Potpie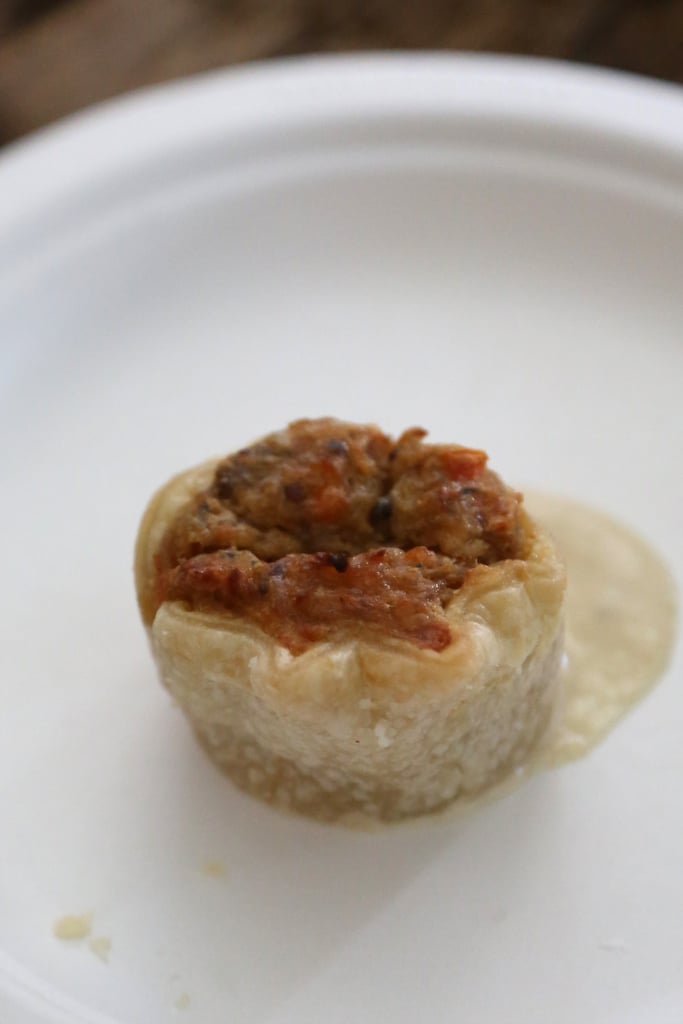 Chicken is the most common meat in a potpie, but instantly upgrade the comfort food by using shredded rabbit, like these guys from Eight K [6] at the Viceroy Snowmass in Snowmass Village, CO.
Beef Short Ribs With Puffed Potato Crust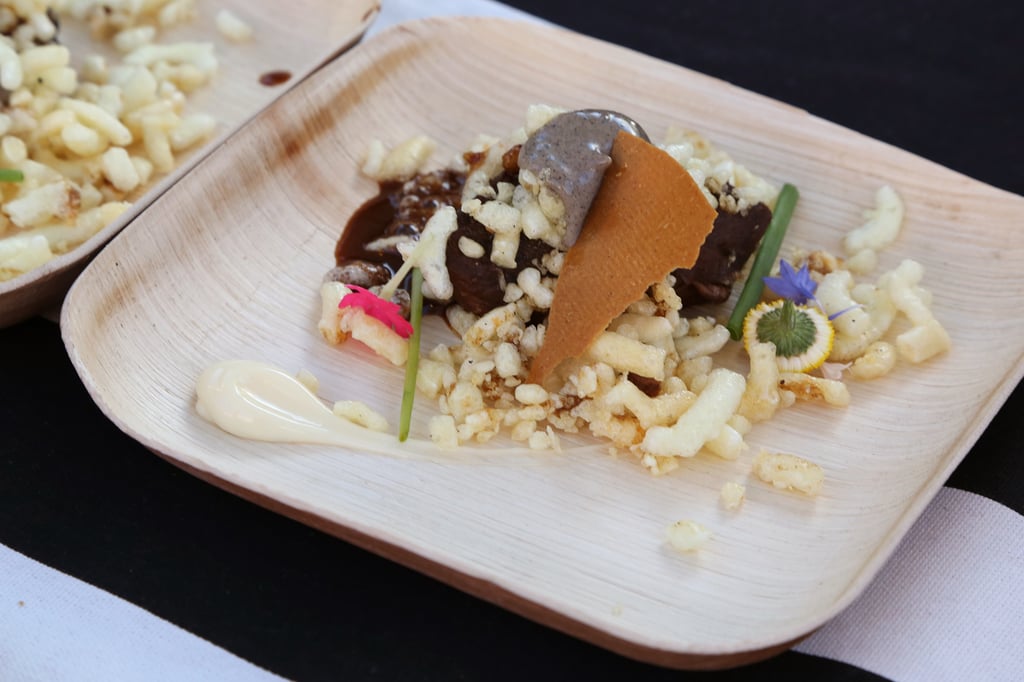 Bart Vandaele of Top Chef season 10 served slow-cooked beef short ribs in Leffe (a malty Belgium brown ale with flavor notes of caramel, coffee, and chocolate). Then because everyone loves the texture and crunch factor of a good Cheetos Puff, Bart garnished the dish with a puffed potato crust. Chef, can we please have the recipe?
Pretzel-Wrapped Hot Dog Bits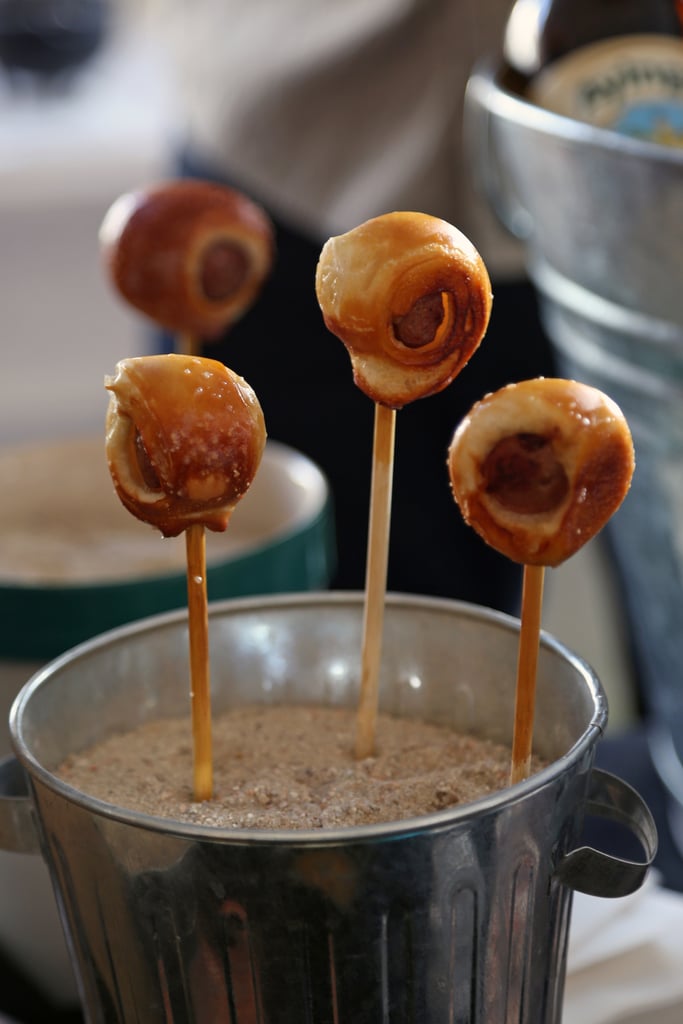 Forget cake pops: it's all about the little piggie pops from HOPS Culture [7] in Aspen. They served up one of the most delicious bites of the weekend: kobe beef hot dogs wrapped in housemade pretzels with honey mustard. They were so good, we went to the physical restaurant to order two servings later that night. Here's proof [8].