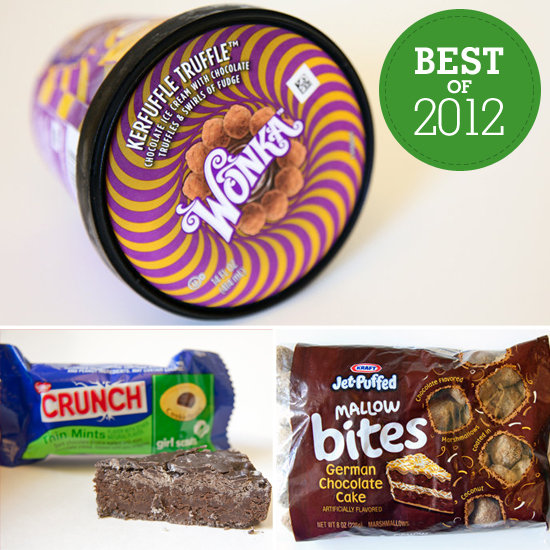 This year was a foodie's dream, with loads of new food products emerging to the market. New twists on classic foods like
cake-flavored marshmallows
,
Wonka candy ice cream
, and
Girl Scout cookie-flavored candies
added a few new items to our grocery list. Check out our 2012 favorites, and tell us which new food from this year you found most delicious. We can't wait to hear what you have to say in the comments!