Chinese New Year, Valentine's Day, and Mardi Gras were just a few celebrations on our mind this February that inspired our recipe collection, from steamed whole fish to tantalizing cocktails. We also highlighted other international flavors like South American sopaipillas and French soufflés. There are a whole lot of recipes to bake, fry, and steam from February, so keep clicking to get started.
— Additional reporting by Lisette Mejia and Laura Marie Meyers
Cheddar, Bacon, and Leek Frittata
Amp up your brunch menu with this delicious, low-fuss cheddar, bacon, and leek frittata [1] recipe.
Black Pepper Beer Bread
With just an hour of cooking time, this black pepper beer bread [2] recipe will be one you return to again and again. Pair it with soup for lunch, or slather it in butter for a delicious start to the day.
Ham and Cheese Soufflé
Beyond the dramatic rise of the "poof," homemade ham and cheese soufflés [3] are a comforting French classic you'll want to make again and again.
Hibiscus Sparkling Wine Cocktail
You only need two ingredients, sparkling wine and hibiscus flowers in syrup, to make a romantic, pink-hued hibiscus sparkling wine cocktail [4].
Shredded Brussels Sprouts, Kale, and Kumquat Salad
Salad meets slaw in this tart, tangy shredded brussels sprouts, kale, and kumquat salad [5] recipe. Kumquats not in season? Substitute citrus fruits like oranges or grapefruit for a fresh, slightly sour punch.
Roasted Beet and Garlic Soup With Chèvre
Seasonal eating has never been tastier thanks to this smooth, practical roasted beet and garlic soup with chèvre [6] recipe.
Edible Flower Salad With Grapefruit and Watermelon Radish
Pansies, grapefruit, and watermelon radish add bright colors and flavor to this Valentine-appropriate edible flower salad [7].
Cheddar Beer Soup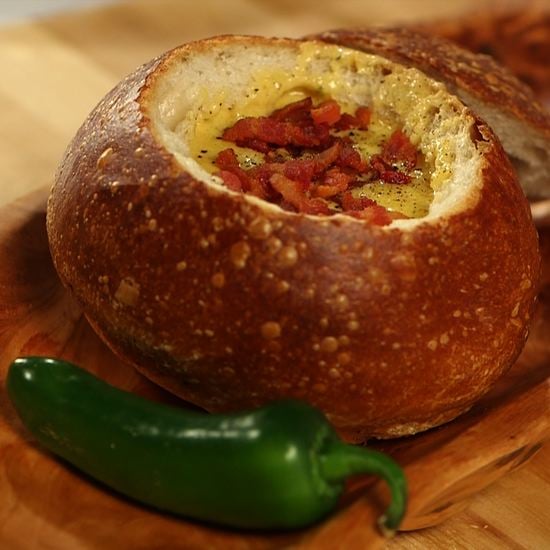 Beer, bacon, and cheese combine to create this hearty cheddar beer soup [8] — a great go-to option for chilly Winter months.
Hurricane
Does it get any sweeter than rum and fresh juice? This hurricane cocktail [9] will be a hit whether it's for a full-blown soiree or party of one.
Sesame Soy Cucumber Salad
This bowl contains pickled cucumbers [10], the Chinese way, with soy sauce, sesame oil, and white vinegar.
Herbed Cheese Straws
Puff pastry, gruyère, and rosemary make for a heavenly party appetizer in these herbed cheese straws [11].
Baked Purple Sweet Potato French Fries
Step outside your usual french-fry routine with this recipe for baked purple sweet potato french fries [12], which taste especially delicious dipped in ranch dressing with spicy cayenne pepper.
Sazerac
We celebrated Mardi Gras with a nod to the official cocktail of New Orleans: the sazerac [13]. Watch the video to see how you can enjoy the aromatic drink no matter what time of year — it's just that good.
Cheesy Vegan Kale Chips
Amp up your healthy snacking game with these crispy (and addictive) cheesy vegan kale chips [14].
Fragrant Steamed Fish
No Chinese New Year is complete without fragrant steamed fish [15], topped with aromatics like ginger, scallions, and cilantro.
Garlic-Soy Shrimp
Sugar, garlic, and soy sauce combine for a Chinese garlic-soy shrimp [16] that is best served with rice.
Truffle Mac and Cheese
With three types of cheese and truffle butter, this stovetop truffle mac and cheese [17] is the ultimate cozy indulgence.
Roasted Bone Marrow With Parsley Salad
Try your hand at the bone marrow trend with this roasted bone marrow with parsley salad [18], an indulgent dish that's surprisingly simple.
Asian Noodle Salad With Flank Steak
Ginger, garlic, and coriander spice up this Asian noodle salad with flank steak [19], and you can add lime juice, soy sauce, and a dash of sugar to punch up the flavors.
Classic Swiss Fondue
Rich and gooey, classic cheese fondue [20] is meant to be shared with loved ones. It's also very easy to re-create at home, with the right equipment of course.
Spicy Roasted Brussels Sprouts
Two simple ingredients — peanut oil and red pepper flakes — give these spicy roasted brussels sprouts [21] a bit of heat, making them the perfect everyday recipe.
Hoisin Braised Short Ribs
Rich and satisfying, hoisin braised short ribs [22] manage to be both sweet and tangy — and falling-off-the-bone tender.
Ginger, Mint, and Pomegranate Cocktail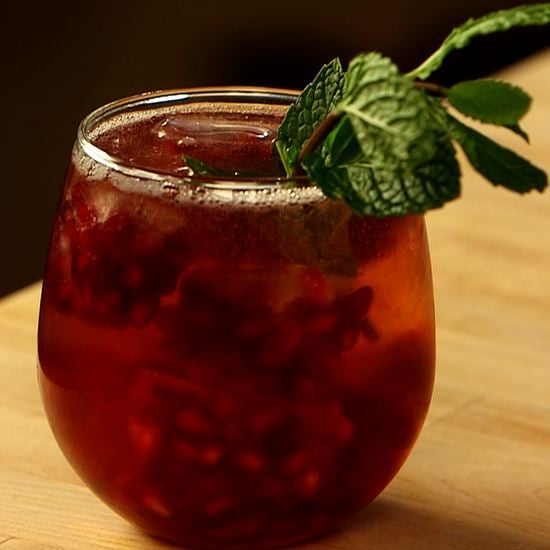 Ginger-spearmint syrup, vodka, pomegranate juice, sparkling water, and pomegranate-seed ice cubes come together for a refreshing ginger, mint, and pomegranate cocktail [23], which you can serve any time of the year.
Lemon Soufflés With Raspberry Coulis
Airy and delicate, lemon soufflés with raspberry coulis [24] blend sweet, sugary pastries with a bright, tangy coulis. It's an ideal dessert option when you're craving something light and fresh.
White Chocolate Truffles
Homemade white chocolate truffles [25] are the perfect end to any meal. Try your hand at a batch full of creamy ganache centers that will be hard to forget.
Meringue Cookies
Grab those leftover egg whites to make these sweet meringue cookies [26], which manage to be crisp on the outside and foamy on the inside for a delicious, delicate dessert.
Ramos Gin Fizz
Give mimosas a run for their money by tasting Ramos gin fizz [27] in the morning or for brunch. You'll be surprised at how frothy yet refreshing it is.
Chamomile-Rose Pudding Cakes
When your inner bakestress needs to be released, make these chamomile-rose pudding cakes [28]. Each ramekin contains a layer of pudding, followed by a layer of cake, and finished with fluffy meringue.
Dark Chocolate Fondue
Forget the notion that you can only get good fondue at a fancy restaurant. Enjoy the decadent warm dark chocolate sauce [29] at home and start dipping away.
Double-Lemon Cupcakes
Resembling fried eggs, these double-lemon cupcakes [30] are breakfast appropriate because they are made of poundcake with lemon curd filling.
Lemon Raspberry Fizz Cocktail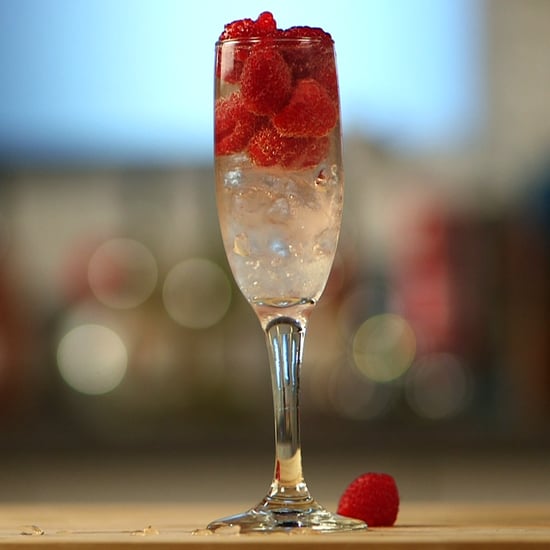 This refreshing lemon raspberry fizz [31] cocktail brings together berries, limoncello, and sparkling wine for a light, festive drink that's ideal for entertaining.
King Cake Bevvy
What's that — oh, a plastic baby's floating in your cup? Mardi Gras meets alcohol with this sweet king cake bevvy [32], also known as a bourbon-vanilla milkshake.
Raspberry Coulis
Perk up a number of treats with flavor-packed raspberry coulis [33]. What is that, you might ask? A silky-smooth, uncooked sauce made with just three ingredients; you'll wonder how you ever lived without drizzling it over all desserts.
Sopaipillas
Fried sopaipillas [34] will be your new alternative to tortillas. Once you've mastered the method, try them in sweet and savory applications [35].
Sparkling Pear and Elderflower Cocktail
Sip this sparkling pear and elderflower cocktail [36] for a fruity, subtly spiced drink that's light and elegant.