This past month we've been working on our culinary resolutions [1], which have included eating a little cleaner, cooking basics to make at home, and indulging in some comforting classics. From green juice to limoncello Champagne cocktails, buttermilk pancakes to truffle mac and cheese, take a look at all the jaw-dropping recipes we made this January.
Fresh Homemade Green Juice
Inspired by Evolution Fresh Sweet Greens With Lemon juice, I hacked a homemade version [2].
Buttermilk Pancake
So fluffy and full of buttery goodness, buttermilk pancakes [3] are the way to go for a weekend breakfast.
Cranberry-Apple Baked Oatmeal
This cranberry-apple baked oatmeal [4] is like having pie for breakfast. Loaded with brown sugar, pecans, maple sugar, and fruit, it's a morning meal that satisfies your sweet tooth.
Ginger Tea
Ginger tea [5] only consists of two ingredients, yet it's a sweet, spicy beverage that will warm you up during the Winter.
Seven-Layer Bean Dip
Seven-layer bean dip [6] gives you seven reasons to love it: beans, cheese, guacamole, sour cream, tomatoes, green onions, and black olives.
Mediterranean Layered Dip
For a variation of the Mexican seven-layer dip, the Mediterranean layered dip [7] stacks Grecian flavors like hummus, pesto, cucumber, and feta.
Queso Dip
Texans can't get enough queso dip in their lives, and if you haven't ever tried this Velveeta nacho cheese dip [8], then you know it's a must make.
Roasted Chickpeas With Cumin and Za'atar
These roasted chickpeas with cumin and za'atar [9] will replace your go-to nut snack in no time.
Miso Soup
You don't have to go out to sushi to get your miso soup fix. Here's your chance to make homemade miso soup [10].
Salt and Vinegar Kale Chips
Some people can't get enough of salt and vinegar chips, but this kale variety [11] helps you pack in a little more nutrition than you would get from potatoes.
Barbecued Black-Eyed Peas
Whether you need a side dish or a vegetarian main, barbecued black-eyed peas [12] have enough heat and flavor to appease both parties.
Easy Burrito
Constructing a burrito [13] isn't all that hard, as long as you don't overflow the tortilla with too many ingredients. Wrapping it in foil gives it that burrito-bar feeling and keeps everything tucked together.
Sweet Potato Soup With Za'atar Oil
Beyond its bright orange color, the sweet potato soup with za'atar oil [14] has a sweet taste and velvety texture that will make you want to make this recipe over and over.
Grilled Cheese, Four Ways
Watch the video to learn how to make a classic grilled cheese, plus three different varieties: sweet, salty, and spicy.
Winter Turkey Wrap Sandwich
When you're bored of bread, try a turkey wrap sandwich [15] with arugula, feta, and pear.
Vegetable Sushi Roll
Vegetable sushi rolls [16] are officially flavorful thanks to the addition of creamy avocado, toasted sesame seeds (gomasio), and a savory plum sauce (umeboshi paste).
Sparkling Bourbon Cocktail
Bourbon can be classy too, in a sparkling bourbon cocktail [17], made with sparkling wine, orange bitters, and sugar.
Limoncello Champagne Cocktail
Refresh your mimosa routine with a limoncello and mint Champagne cocktail [18] instead.
Vieux Carré
The Vieux Carré is like a smoother, more sophisticated Manhattan with cognac, a bar spoon of Bénédictine, and two different types of bitters.
Lemon and Lavender Chicken
It sounds like a strange combination, but you'll be a believer when you try out this lemon and lavender chicken [19], made with honey and thyme as well.
Roasted Carrots With Scallions and Ginger
Give roasted carrots an Asian flair by topping them with scallions and ginger [20].
Truffle Mac and Cheese
Watch the video to learn how to make truffle macaroni and cheese via the stove top. Three types of cheese and truffle butter make this one indulgent recipe!
Korean Tofu With Spicy Garlic Sauce
Based on a traditional Korean recipe, dobu jorim [21] means braised tofu with a spicy garlic sauce.
Beef and Broccoli Stir-Fry
Don't worry about Chinese takeout, because stir-frying beef and broccoli [22] is practically effortless.
Naughty Nightcap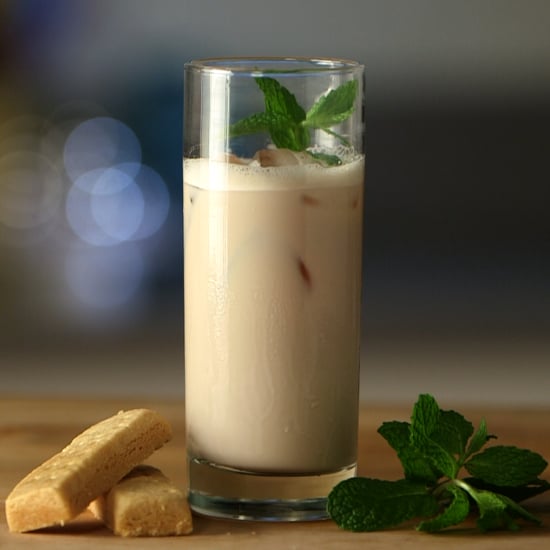 The naughty nightcap, made from Adult Chocolate Milk [23], amaretto, coffee liqueur, and grenadine, makes us think of cookies and milk, all grown up.
Keoke Coffee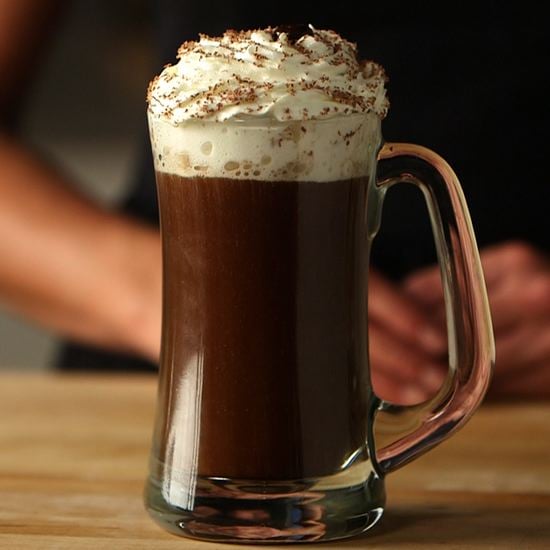 The keoke coffee cocktail is loaded with Kahlua and crème de cacao to fight the chill even on the coldest of Winter evenings.