Summer's in high gear with following festivities like Cinco de Mayo and Memorial Day grilling inspiring our recipe collection. From Mexican food like salsas and flank steak tacos to All-American fare like burgers and a picnic-appropriate salad, take a look at all the recipes we made this May.
Jump ahead to:
Breakfast [1]
">Salads, snacks, and sides [2]
Main courses [3]
Desserts [4]
Cocktails [5]
Mango Lassi
This mango yogurt smoothie [6] with cardamom is a refreshing start to a Summer morning.
Homemade Pop-Tarts
Bust out jams, jellies, and even Nutella to fill these adorable homemade Pop-Tarts [7] topped with plenty of rainbow sprinkles, of course.
Summer Fruit Salad
Berries, stone fruit, mint, and marcona almonds compose a Summer fruit salad [8] that takes the concept of a fruit salad to a whole 'nother level.
Granola Bars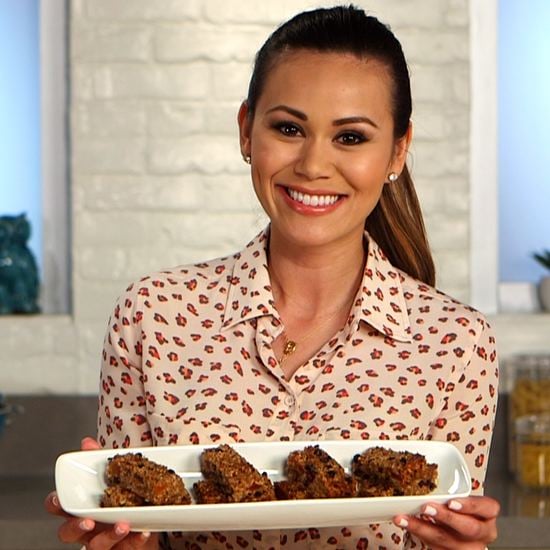 Michelle Obama's favorite granola bar recipe [9] incorporates oats, seeds, nuts, and dried fruit for a grab-and-go snack you'll want to take with you for every occasion.
Baked Eggs With Tomato, Cheese, and Fire-Roasted Eggplant
This Filipino egg recipe [10] sounds strange, but the combination works well for a spicy start to the morning.
Chicks in a Blanket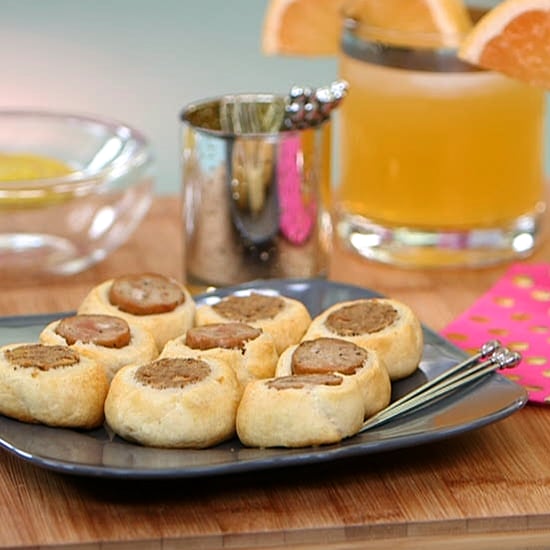 These little chicks in a blanket [11] are just like the pigs in a blanket you love, but with chicken sausage.
Quinoa Salad With Cherries and Feta
For an effortless lunch or picnic side, try tossing cherries and feta into a quinoa salad [12].
Benedictine Cheese Sandwich
Bridal showers, tea parties, and everything in between require a dainty finger sandwich like these Benendictine cheese sandwiches [13]. The crustless sandwich features cucumber, cream cheese, and scallions.
Lyonnaise Salad
This traditional French salad [14] may sound foreign, but it's pretty straightforward: just egg, bacon, and frisée greens.
Sesame Carrot Salad
This is no funky carrot-raisin side salad. Instead, honey, sesame seeds, and cilantro adorn a Persian-inspired carrot salad [15].
Greek Salad
Toss a (fairly) authentic Greek salad [16] with kalamata olives, Persian cucumbers, red onion, and tomatoes.
Six-Bean Salad
Packing a picnic and need a quick side? This six-bean salad [17] doesn't require cooking, plus there's no fear of it spoiling in the sun.
Thai Chicken Salad
Don't let the dish's Thai name, larb gai [18], dissuade you from trying these lettuce cups, filled with Thai-spiced chicken and aromatic herbs.
Cobb Salad
The Cobb salad [19] is an American classic, topped with plenty of hearty ingredients for a filling main course.
Asparagus Caesar Salad
If you've never tried raw asparagus, then this Caesar salad rendition [20] is a good place to start. It uses ribboned stalks instead of Romaine lettuce.
Springtime Crostini
These Springtime crostini [21] consist of hummus, sun-dried tomatoes, and crisp pea shoots for a pleasing appetizer to vegans and omnivores alike.
Pico de Gallo
Appeal to those who prefer a milder salsa by chopping up homemade pico de gallo [22].
Chili Con Queso Nachos
These are not your typical nachos. A spicy chicken-sausage chili con queso [23] tops the chips for an upscale version of a ballpark favorite.
Classic Restaurant-Style Tomato Salsa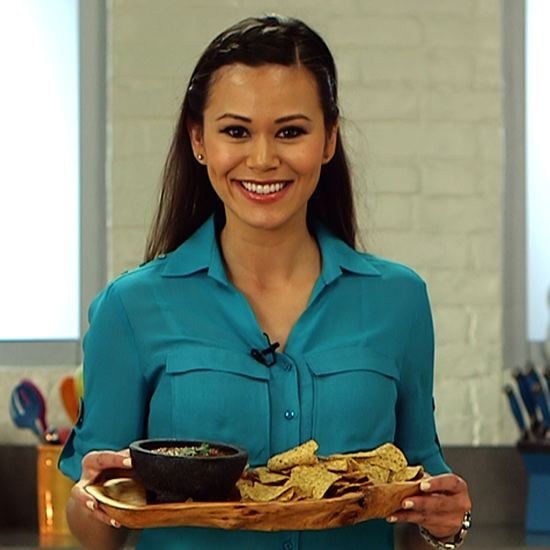 Watch the video to learn how to re-create a restaurant-style tomato salsa [24] in only a matter of minutes.
Chipotle-Tomatillo Salsa
Here's another hot red salsa [25] worth making, but the unusual list of ingredients includes chipotle peppers in adobo sauce, roasted tomatillos, and agave nectar.
Salsa Verde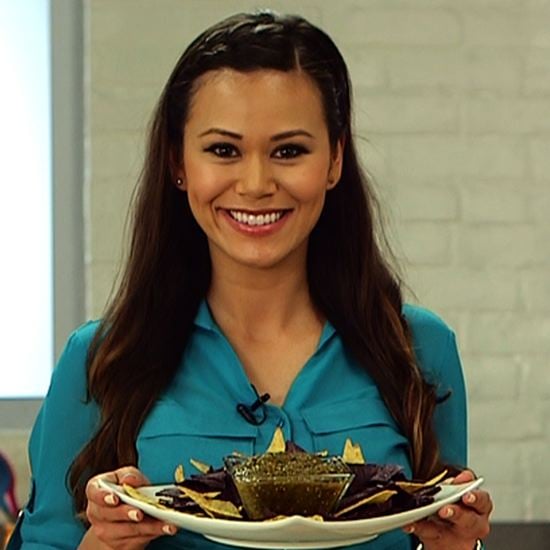 The key to salsa verde [26] is tomatillos, which look like green tomatoes wrapped in a husk paper. If you've never worked with tomatillos before, then this is a great intro recipe!
Steak Tacos
Flank steak stars in these build-your-own tacos [27], but customize them with cheese, salsa, and guacamole to your liking.
Spicy Garlic Kale With Poached Eggs
It sounds like a no-brainer, but weekday dinners call for something completely foolproof like this garlicky kale with poached eggs [28].
Pan-Seared Scallops
Scallops shouldn't just be reserved for fancy restaurant dinners. Pan-seared scallops [29] with a buttery white wine sauce are a surefire way to up the ante in your kitchen.
Pasta Carbonara With Leeks and Sun-Dried Tomatoes
The creamy, eggy carbonara sauce [30] receives a slight revamp with the addition of leeks and sun-dried tomatoes.
Blue Cheese Burgers
Blue cheese will elevate this burger [31] from roadside to bistro.
Spicy Brie-Stuffed Burgers
If you're in the mood for a serious burger, then try this brie-stuffed burger [32], which is slathered with a spicy, lemony mayo.
Strawberry Rhubarb Crumble
'Tis the season for baked Summer fruits of all sorts, but we're partial to this strawberry rhubarb crumble [33] with cardamom whipped cream.
The Easiest Strawberry Tart Ever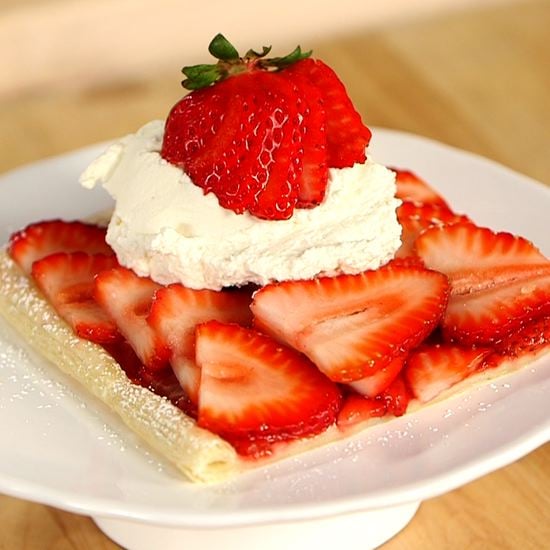 This stunning fresh strawberry tart [34] looks like it's straight out of a magazine, but it's deceivingly simple and only requires a few ingredients.
Fruit With Chili and Lime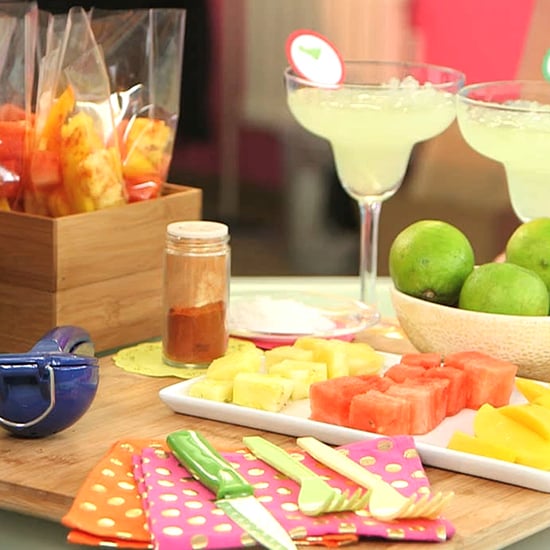 Turn to frutas con chile y limón [35] for a spicy, zesty way to rehydrate in the sun.
Apricot Smash
This sweet apricot bourbon cocktail [36] is extremely smooth due to the double-straining method. Watch the video [37] to see exactly how it's done.
Redheaded Ginger
Lillet Rouge and ginger beer [38] join together for a simple yet satisfying aperitif.
Bee's Knees
A honey gin cocktail [39], brightened with citrus juices, is just what a piping-hot afternoon warrants.
Watermelon Jalapeño Margarita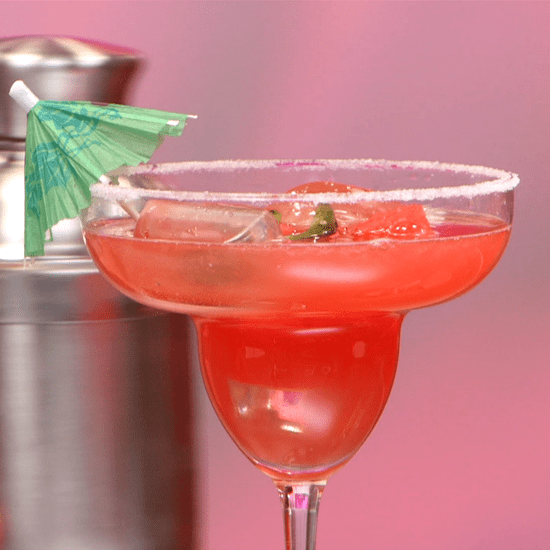 Tequila, triple sec, watermelon, lime, and jalapeño are shaken together to form a spicy-sweet margarita [40] that you'll want to remake (or reshake) all Summer long.
Pimm's Cup
The Brits know how to day-drink — with plenty of Pimm's cup [41]. Pimm's, mint, lemon, cucumber, and ginger ale are all too easy to imbibe.
Tamarind Dark and Stormy
The infamous rum drink [42] receives an unusual addition of tamarind for a sour note to the otherwise sweet, gingery drink.
The Southside
Beat the heat by sipping on a thirst-quenching Southside [43], which consists of mint, gin, simple syrup, and lemon juice.
Strawberry Basil Gin Cocktail
If the sugared strawberry isn't enough to draw you in toward this sweet, gin-based Summer cocktail [44], then what about the fact that it also contains ginger and basil?