In September, the heat finally subdued, making baking and stove-top cooking realistic again. From macaroni and cheese to ramen to caramel nut cookie bars, Fall is all about diving back into warming comfort food. Take a look at all 29 recipes we made this month.
Jump ahead to:
Breakfast [1]
Appetizers, snacks, and sides [2]
Main dishes [3]
Desserts [4]
Drinks and cocktails [5]
Maple Bacon Cinnamon Rolls
When it comes to brunch treats, don't even try competing with maple bacon cinnamon rolls [6] that have two slices of bacon wrapped inside each roll.
Banana Bread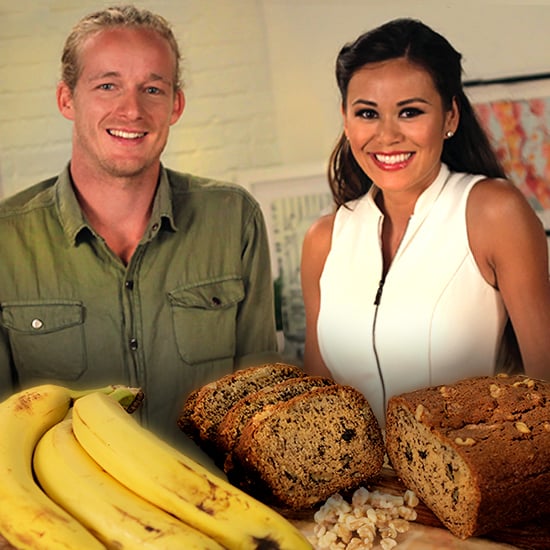 Aussie Guy Turland from Tastemade's [7] show Bondi Harvest [8] whips up the best banana bread [9] ever from down under.
Apricot, Goat Cheese, and Almond Bites
Entertaining should err on the side of easy. These apricot, goat cheese, and almond bites [10] will take no time to make yet look quite dainty.
Slow Cooker Taco Soup
Stop cooking dinner when you get home — slow cook it instead. This taco soup [11], made with black beans and ground beef, is an excellent introductory recipe.
Artichoke Salad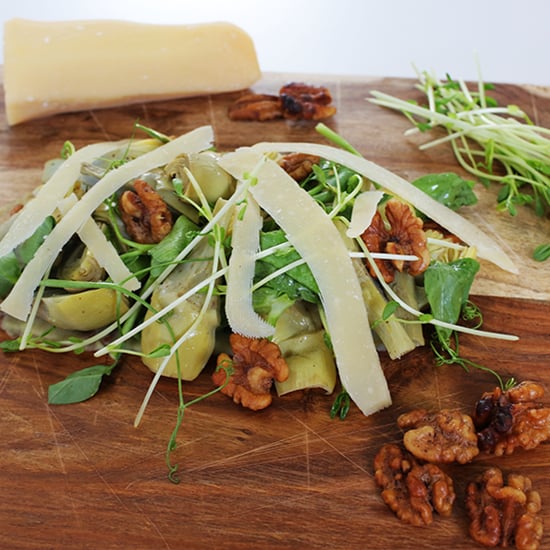 Keep things seasonal and restaurant-grade by whipping up this artichoke salad with pea shoots, parmesan, and walnuts [12].
Blooming Onion
Outback Steakhouse [13] didn't give us the secret recipe for its signature blooming onion [14], but we developed our own take so you can start battering and frying at home.
Marinated Eggplant With Tahini
For an authentic Mediterranean side, try Ottolenghi's marinated eggplant [15] drizzled with a tahini sauce.
Say Arrr! to This Pirate-Approved Snack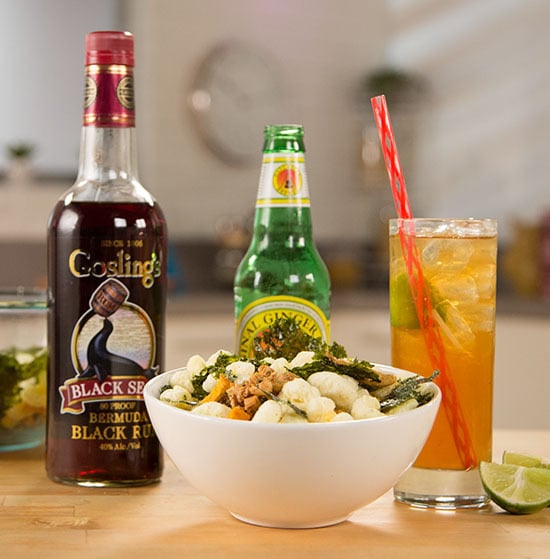 Pirate's Booty, seaweed, cashews, and dried mango make up a pirate-approved snack [16] to serve at any tropical-themed party.
Fabio Viviani's Eggplant Pancetta Bruschetta
Thanks to chef Fabio Viviani, we have the recipe for bruschetta with caramelized eggplant [17], salty pancetta, and beans.
Homemade Sauerkraut
Ever attempted fermentation? This gingery sauerkraut [18] is a simple way to start.
French Fries From Islands Restaurant
Islands Restaurant [19] taught us its tried-and-true method of frying french fries [20].
Islands Restaurant's Hawaiian Burger
This Hawaiian burger [21] from Islands Restaurant [22] is loaded with grilled pineapple rings and teriyaki sauce.
Chicken Lo Mein
Stop taking out dinner and start taking it in with this chicken lo mein [23] recipe, which uses familiar ingredients.
A Handheld Meal Inspired by Hot Pockets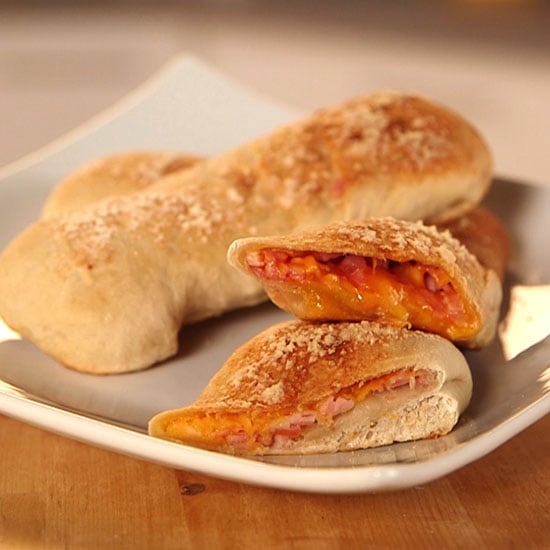 These calzones [24] are filled with cheese and ham for our nostalgic take on Hot Pockets.
Caprese Mac and Cheese
Before tomatoes officially go out of season, make this caprese mac and cheese [25], loaded with mozzarella and basil.
Fresh Homemade Pasta
Fabio Viviani's homemade pasta [26] comes together in a matter of minutes so you can enjoy fresh noodles even on a weekday.
Tricked-Out Ramen
Chef Justin Warner combined two unlikely ingredients: red wine and ramen [27]. Bacon, corn, pork tenderloin, and a poached egg are just a few other tricked-out fixings in the ramen bowl.
Fig Panini With Almond Butter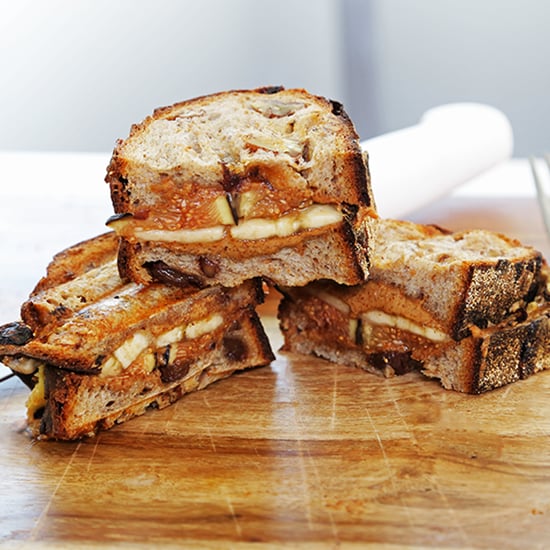 While figs are available at the farmers market and grocery stores, press together this fig, banana, and almond butter panini [28].
Ombré Noodles
Food receives the ombré look with ombré noodles [29], dyed pink with red wine or beet juice.
Caramel Nut Bars
Caramel nut bars [30] have a shortbread bottom and sticky, nutty topping, making them more like pie in cookie form.
Banana Boat S'mores
Banana boat s'mores [31], filled with peanut butter cups and mini marshmallows, are wrapped in foil and baked in the oven until gooey!
Apple Crisp Baked Apples
The ultimate Fall dessert has to be baked apples [32] stuffed with nuts and topped with vanilla ice cream.
Peach Cobbler
Bake the last of the season's stone fruit inside these brown sugary peach cobblers [33].
Oreo Milkshake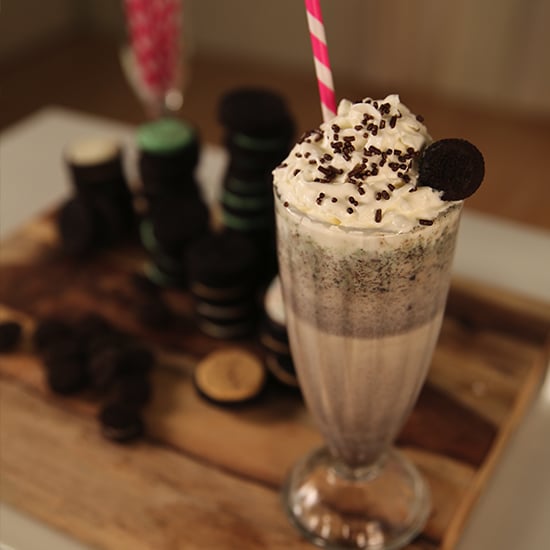 Six Oreos (count 'em, six!) are required for this classic Oreo shake [34].
Strawberry-Peach Sangria
This strawberry-peach sangria [35] couldn't be easier and more eye-catching. Simply slice up the fruit and layer it in a pitcher, pour white wine over it, and let it chill for a few hours before serving it to guests.
Ginger Green Tea Cocktail
Cognac makes an appearance in this spicy-sweet ginger green tea cocktail [36].
Honey Ginger Coffee
Spice up your morning latte routine with this recipe for honey ginger coffee [37].
Cosmo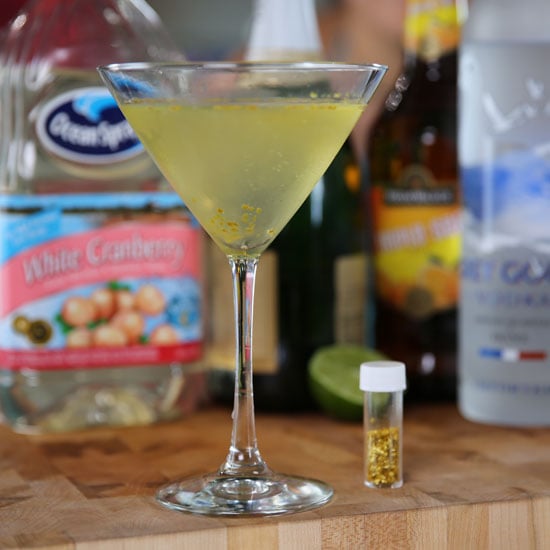 Vodka, triple sec, cranberry juice, lime, and sparkling wine combine for an award-winning cosmo cocktail [38].
Rum Punch
Rum isn't just for sailors anymore! Try a modern rum punch [39], made with agave nectar and muddled cilantro.