Whether you're plopping down on the couch and need something to munch on or you're road-tripping, the moment calls for something sweet, salty, crunchy, or maybe even gummy. We consulted POPSUGAR editors to pull together the best snacks at Trader Joe's.
Raisin Rosemary Crisps ($4)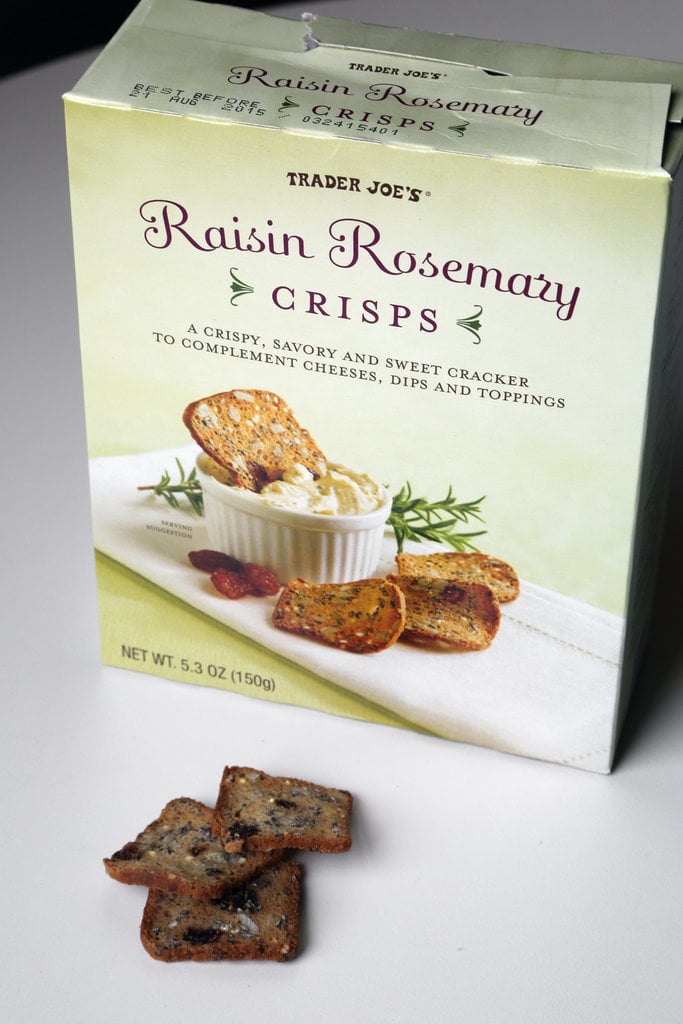 The most perfect blend of sweet and savory. Really good with a soft cheese or just on their own; I have to cut myself off so I don't polish off the whole box in one sitting!
— Becky Kirsch, senior entertainment director
Dried Pitted Tart Montmorency Cherries ($5)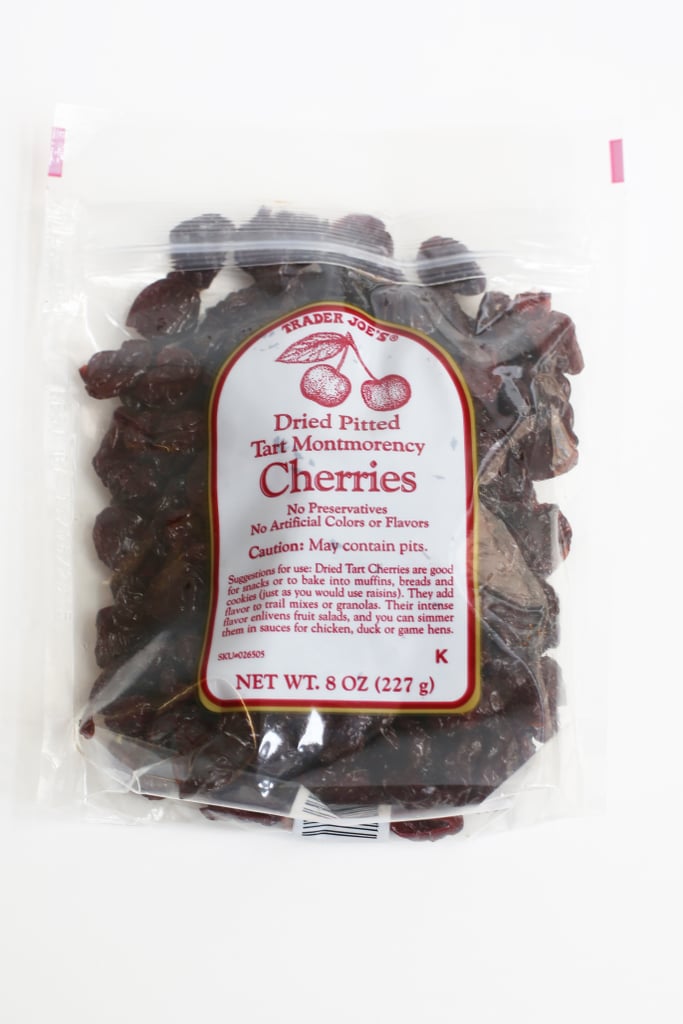 Most dried cherries on the market are sweet cherries, like bing. Not these; they pack tons of tart, juicy flavor. I like to add them to oatmeal cookies or a sweet snack mix of bittersweet chocolate chips and slivered almonds, or I eat them straight.
— Nicole Perry, assistant food editor
Milk Chocolate Peanut Butter Cups ($4)
So creamy and delicious. Hands down, 1,000 times better than Reese's Peanut Butter Cups.
— Kelly Schwarze, associate tech editor
Powerberries Trek Mix ($5)
The Powerberries Trek Mix is my go-to snack. I never feel guilty munching on the mix of chewy dark-chocolate-coated fruit pieces and crunchy nuts.
— Emily Oyster, marketing assistant
Dark-Chocolate-Covered Pretzel Slims ($3)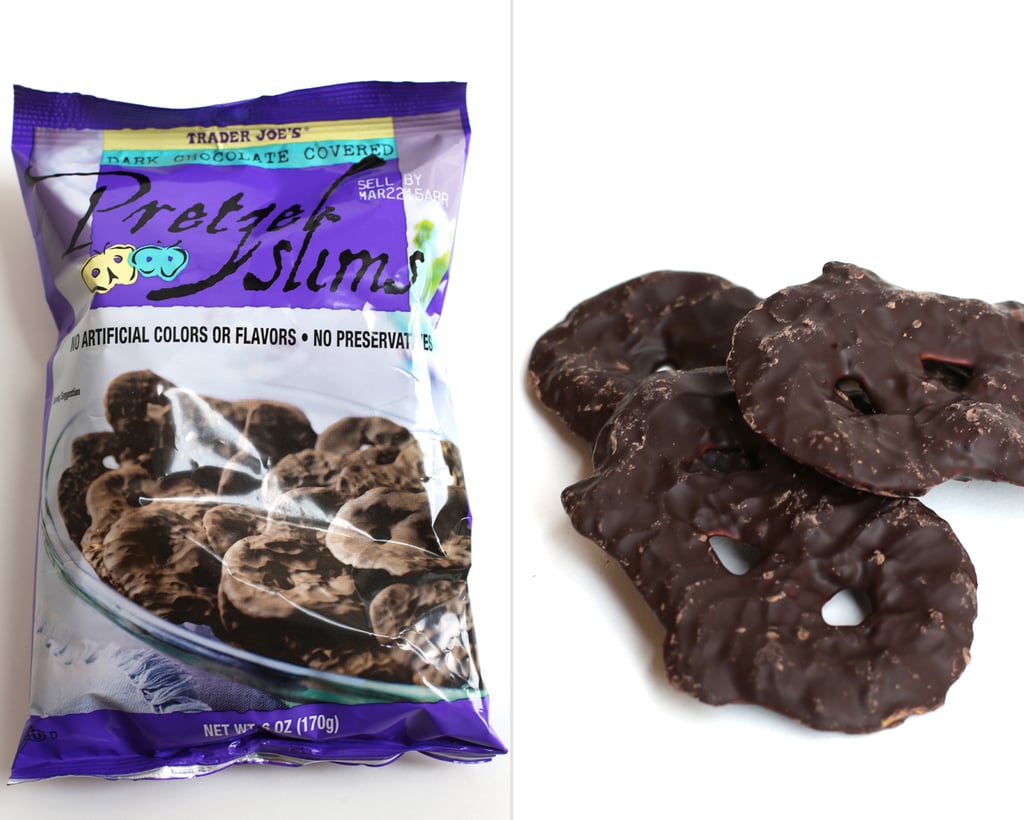 These are salty, sweet, chocolaty, and perfect for anyone with a sweet tooth. I have made myself stop buying them, because I eat them too fast.
— Aemilia Madden, editorial assistant
Mesquite Smoked Almonds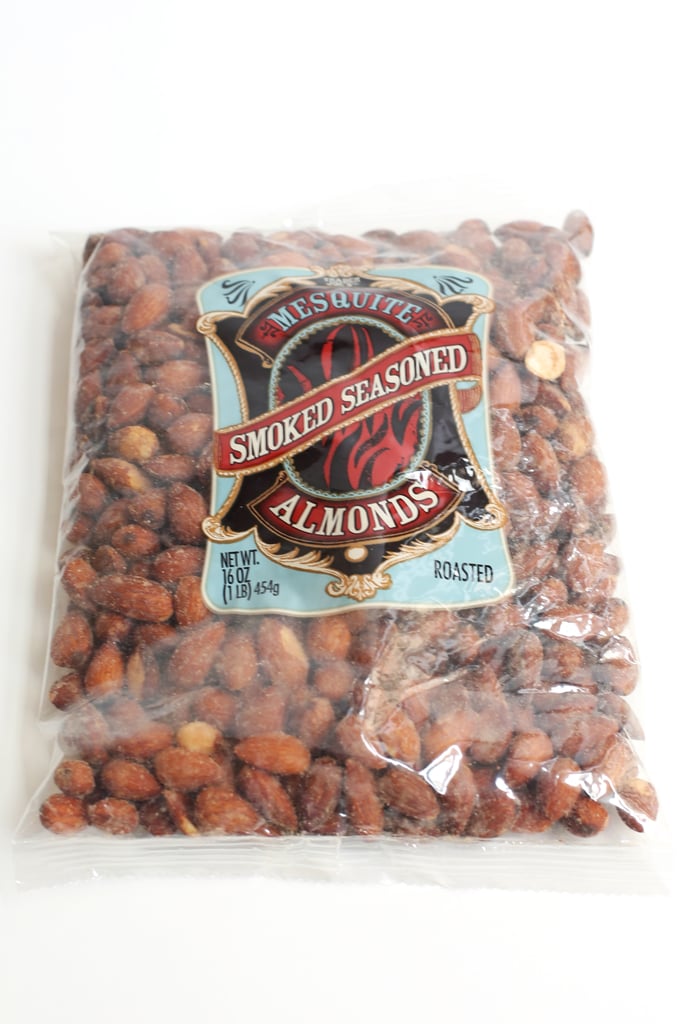 I was recently introduced to these smoky, addictive almonds at a party, and I immediately rushed out to grab a bag. Pro tip: this perfect snack tastes best straight out of the fridge so the seasoning doesn't get all over your fingers.
— Alyse Whitney, assistant celebrity editor
White Cheddar Popcorn ($2)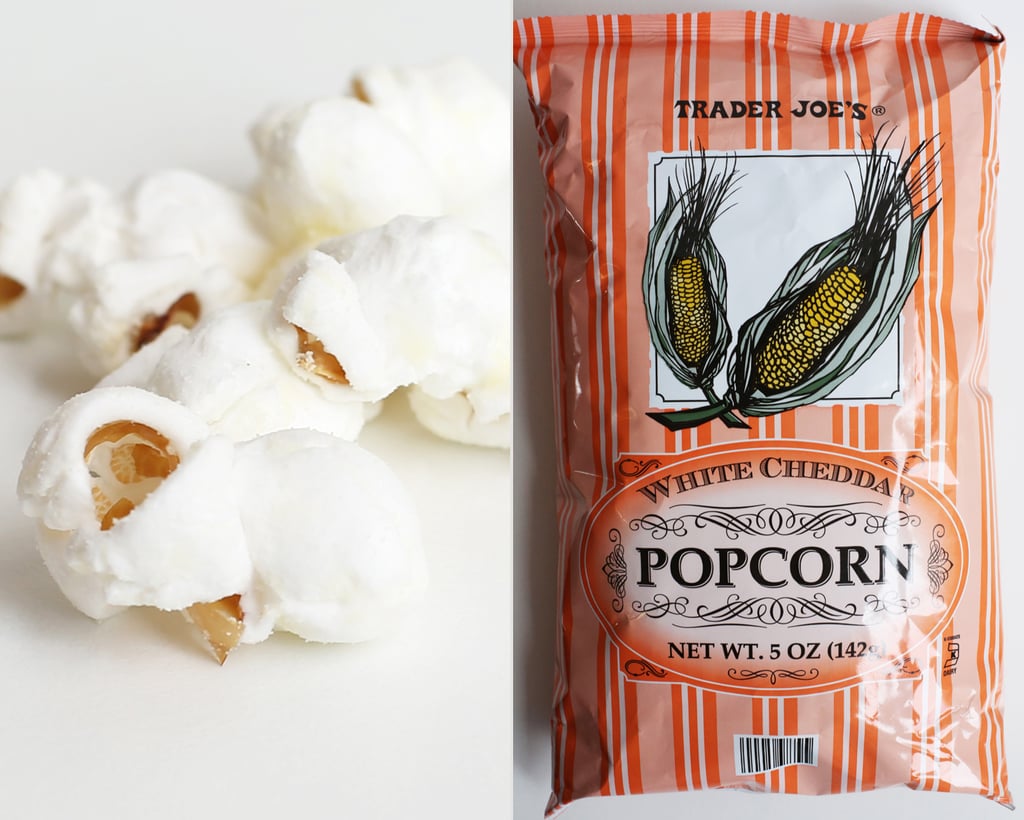 I grew up eating tons of white-cheddar popcorn, so popping open a bag paves the way to instant nostalgia. It's impossible not to scarf this umami-rich popcorn by the fistful.
— Anna Monette Roberts, assistant food editor
Wild Salmon Jerky ($6)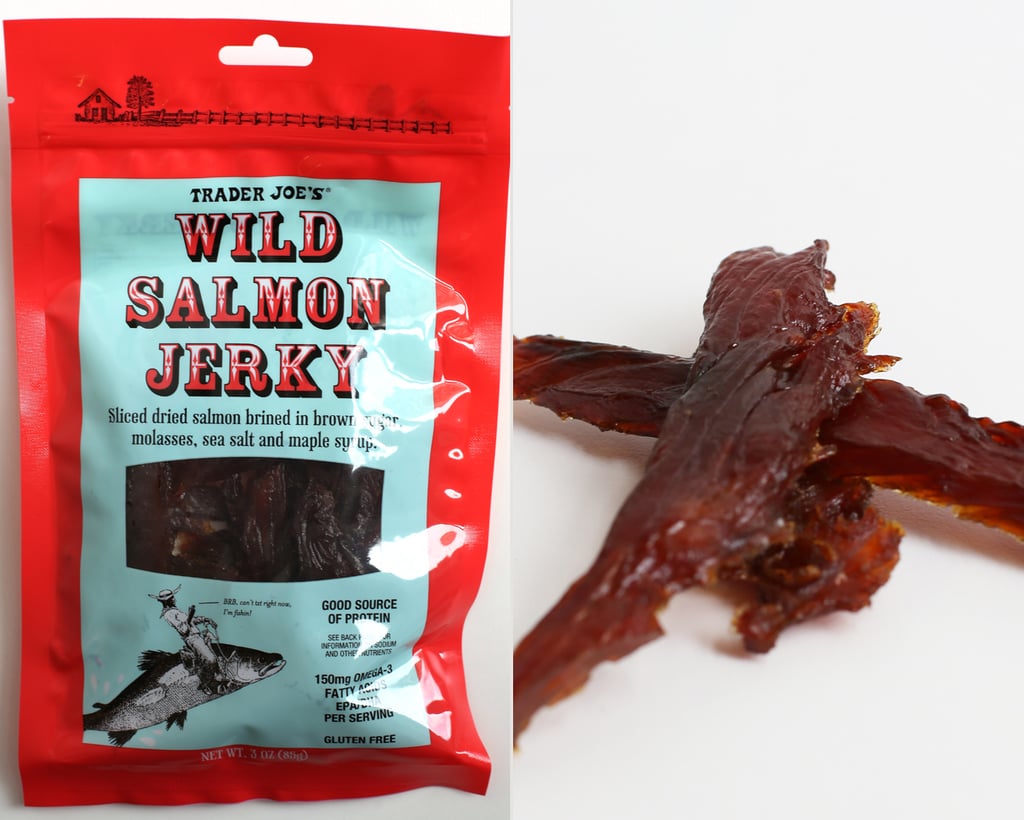 OK, this stuff isn't for the faint of heart, but if you're a fan of fish, you'll love the sweet-salmony chews. I will definitely be bringing these on my next camping trip.
— AMR
Sea Salt and Turbinado Sugar Dark Chocolate Almonds ($4)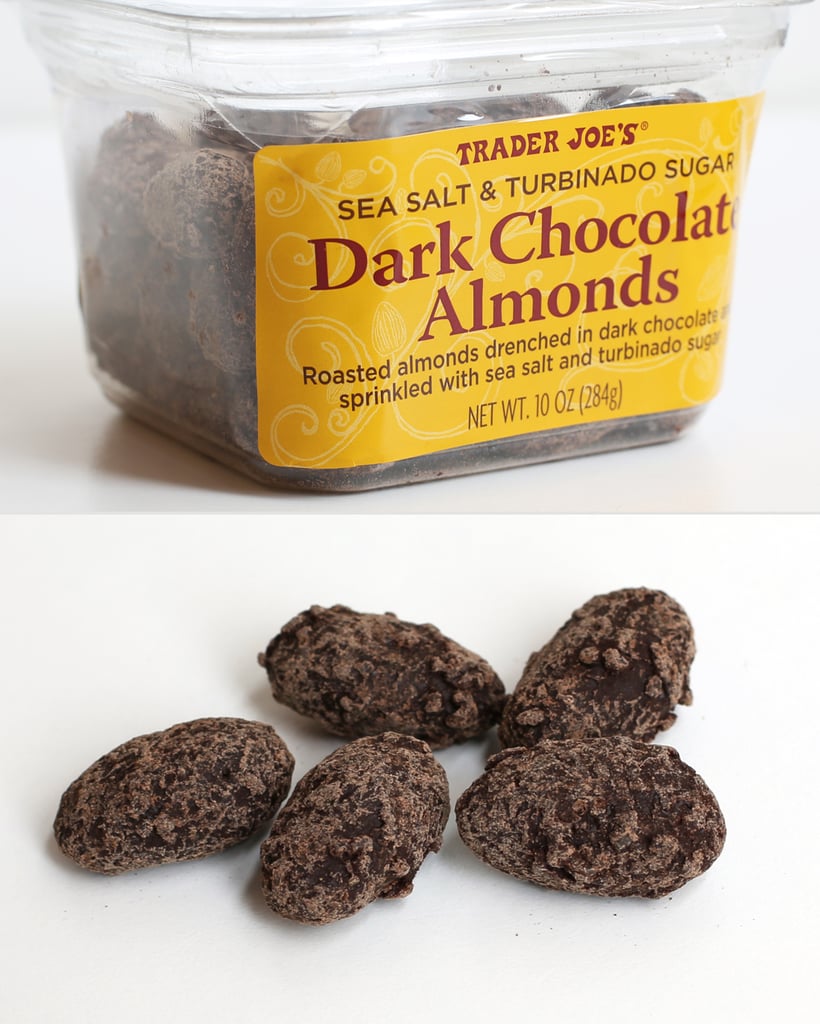 Roasted almonds drenched in dark chocolate and sprinkled with sea salt and turbinado sugar . . . Need I say more?!
— Zelana Montminy, health and wellness reporter
Chili Spiced Mango ($2)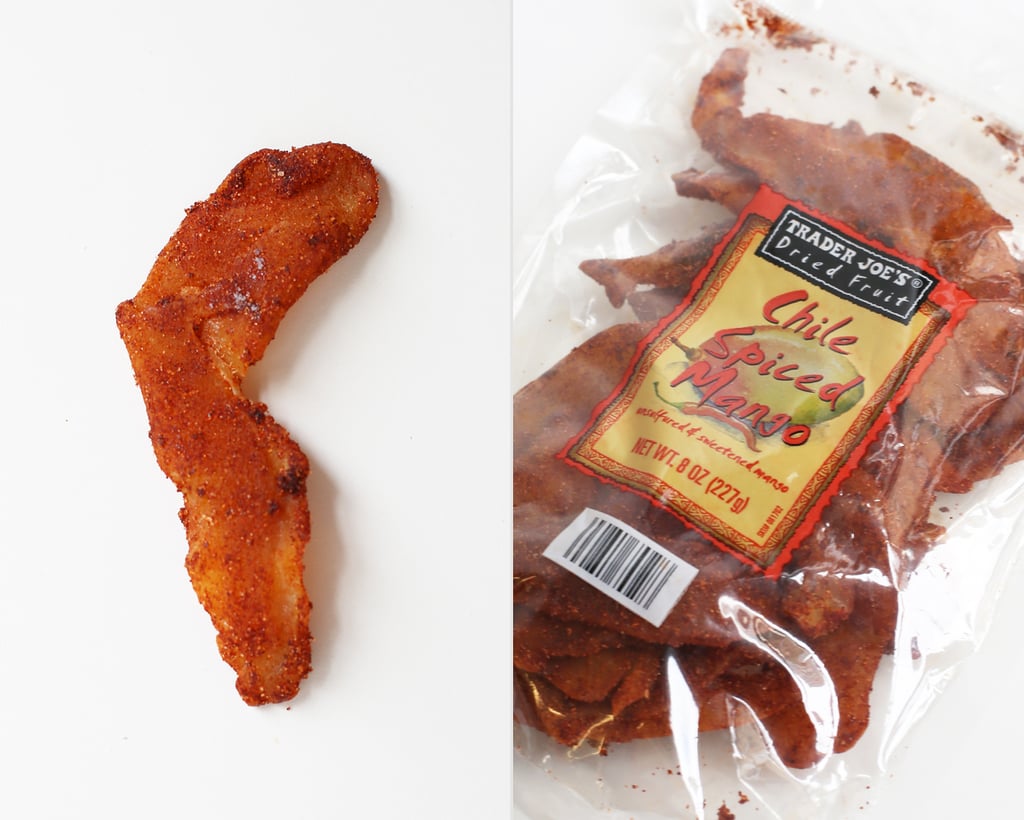 These are pretty much on par with all of my favorite Mexican candies; you really can't beat the spicy-sweet combo.
— Michele Foley, fitness editor