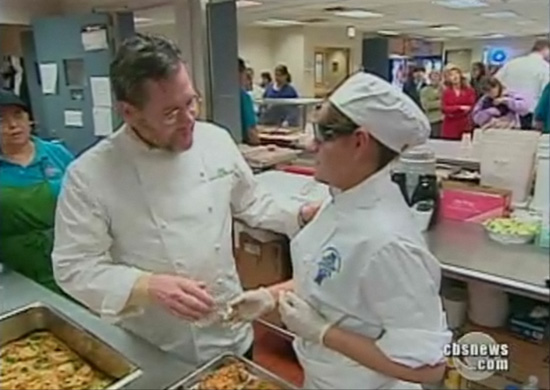 Last night's
CBS Evening News
profiled Laura Martinez, a culinary student at
Le Cordon Bleu Chicago
who is
completely blind
. The visually impaired chef expressed concern about about landing a job in a true restaurant kitchen; as a surprise, CBS arranged for the young chef to meet Chicago haute cuisine king
Charlie Trotter
. But no one was prepared for the real shocker: an invitation from Trotter for Martinez to work the line at his flagship restaurant.
I've always believed that cooking employs all five senses, yet I'm still blown away that this determined young woman can handle the flames, the chaos, the general danger of cooking in a restaurant kitchen. I'm also touched by Trotter's offer. Watch the video and share your thoughts after the break.
Watch CBS News Videos Online
Do you think Martinez has a bright future in the kitchen?