Bridal showers are for gift giving, gossiping, and even a little indulging. What better way to celebrate than with some tasty, dainty desserts? Here are 15 decadent recipes, some of which are rich and some of which are on the lighter side, but all are guaranteed crowd-pleasers.
— Additional reporting by Anna Monette Roberts
Crème Brûlée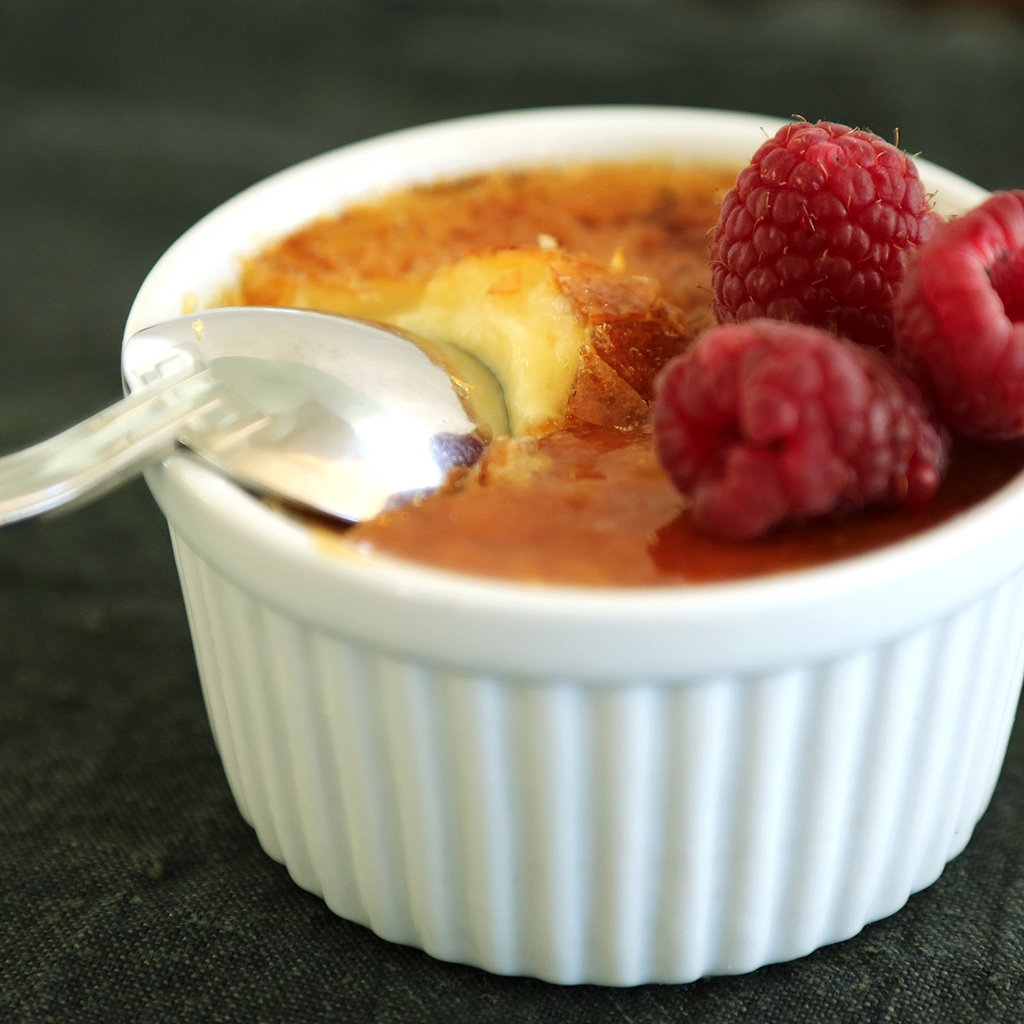 Crème brûlée [1] is French, fun, and pretty darn impressive. Serve up several of these, and brides will be lining up to have you host their showers.
Matcha Shortbread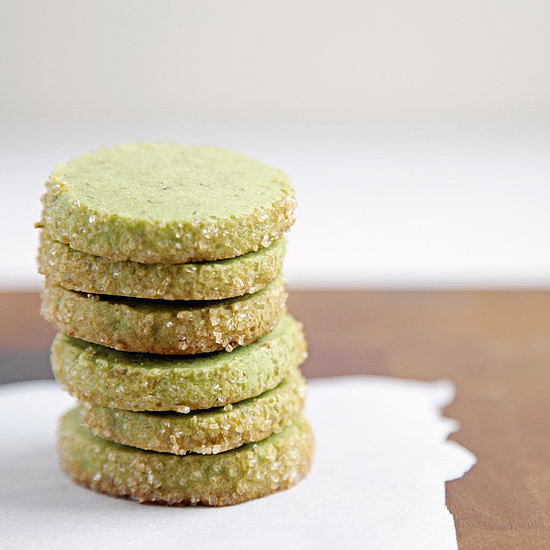 If the bride is a big fan of the Japanese green tea, then a plate of these matcha shortbread [2] cookies will delight and intrigue her!
Pound Cake With Pistachios, Cherries, and Rose Whipped Cream
Individual desserts always feel a little more indulgent. Serve up light and airy pound cake with rose whipped cream [3], pistachios, and cherries.
Meringue Cookies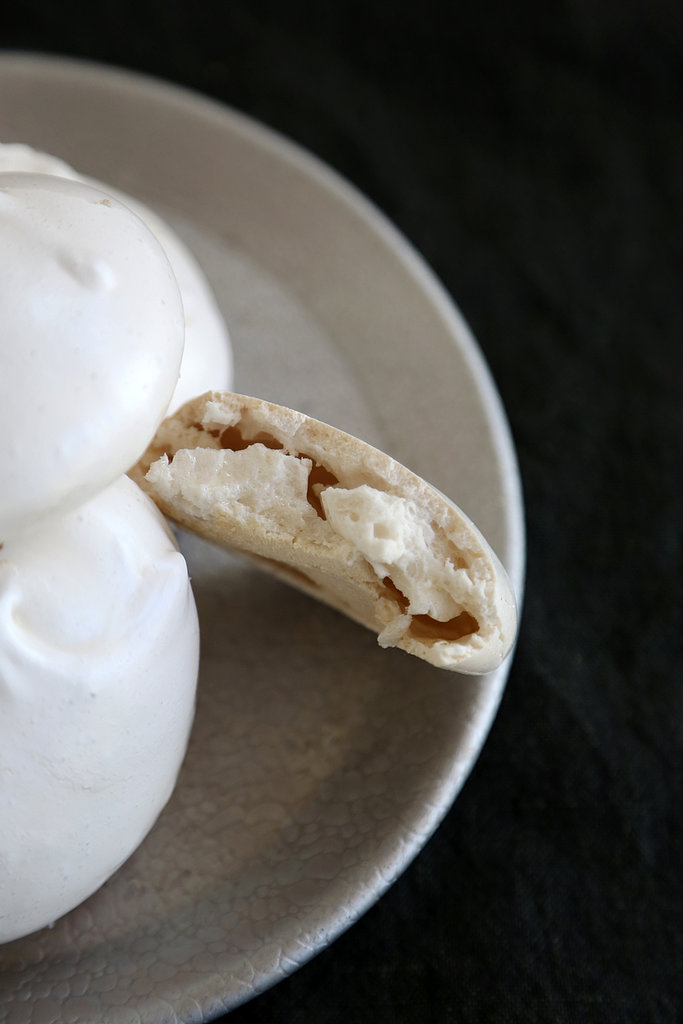 Egg whites, sugar, and a little salt is all you need for a basic meringue cookie [4]. Pipe them using a large star tip to make them even daintier.
Petit Fours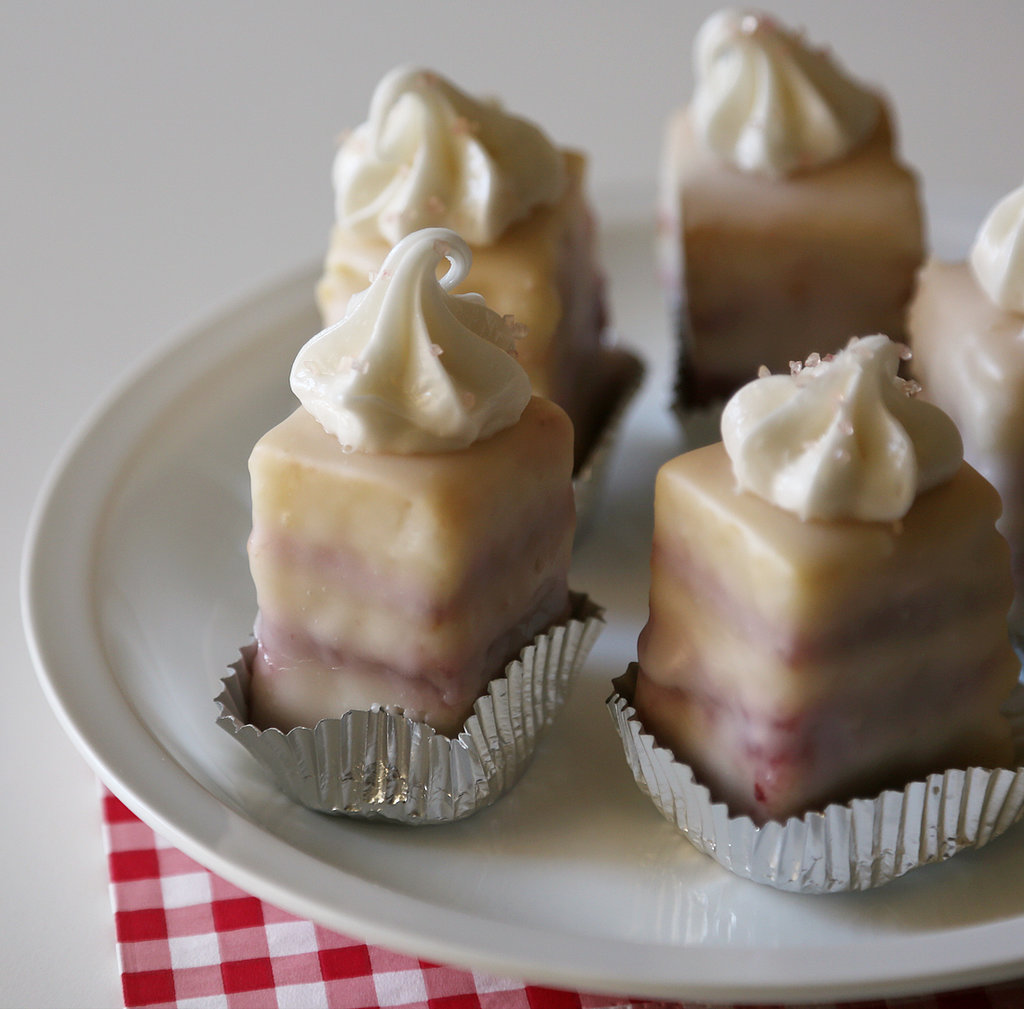 Make the bride feel special with these four-layer petit fours [5], filled with the jam of her choice.
Chocolate-Covered Strawberries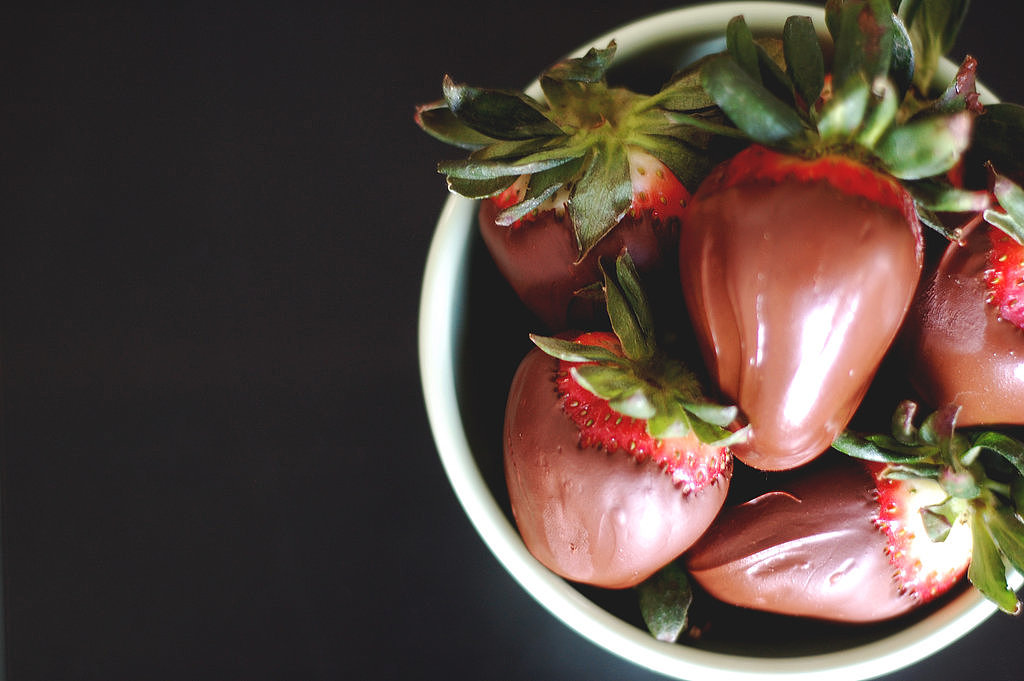 Everyone loves chocolate-covered strawberries [6]. A big platter of these at a bridal shower should result in a bunch of smiles.
Vegan Almond Thumbprints With Chocolate "Buttercream"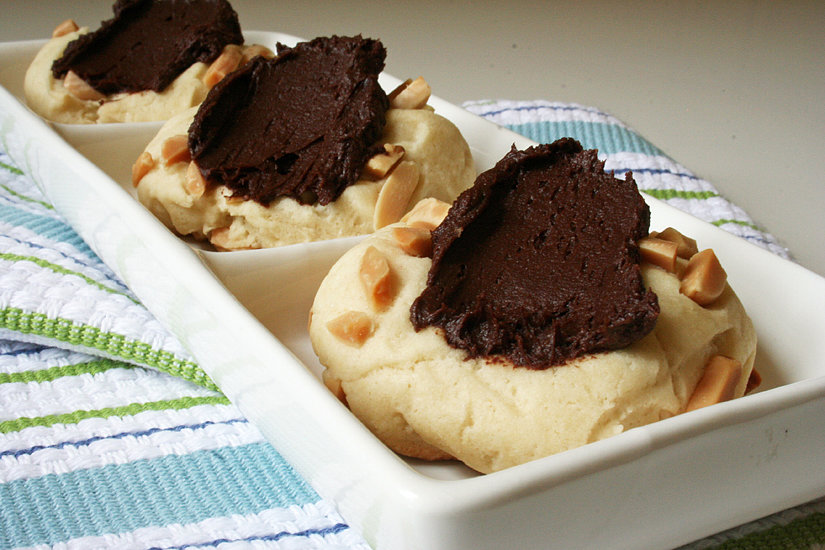 Whether the bride is vegan or has bi dietary restrictions, consider making these vegan thumbprint cookies [7] with a dairy-free chocolate icing. We promise the guests won't detect the difference!
Strawberry Tart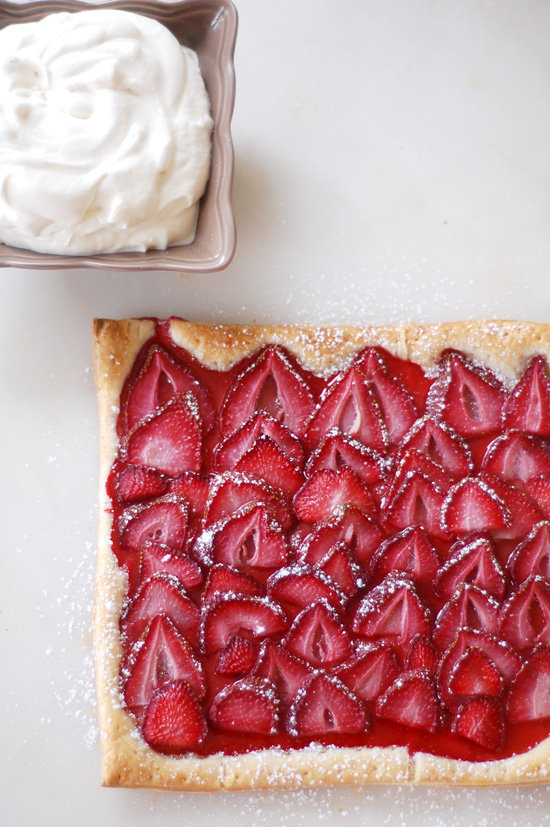 Whip up a couple of fast and easy strawberry tarts [8] for a simple but impressive way to end a bridal shower lunch or brunch.
Champagne Cupcakes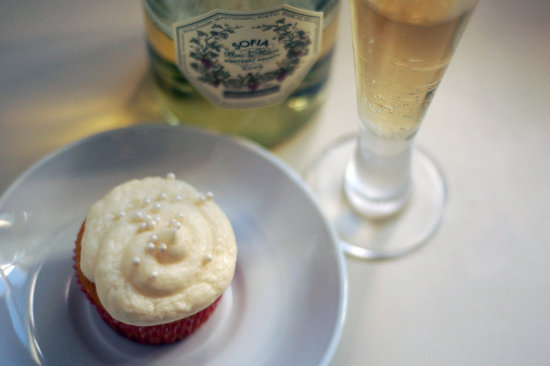 Toast to the bride with these elegant Champagne cupcakes [9]; they're sweet yet subtle.
Basic French Macarons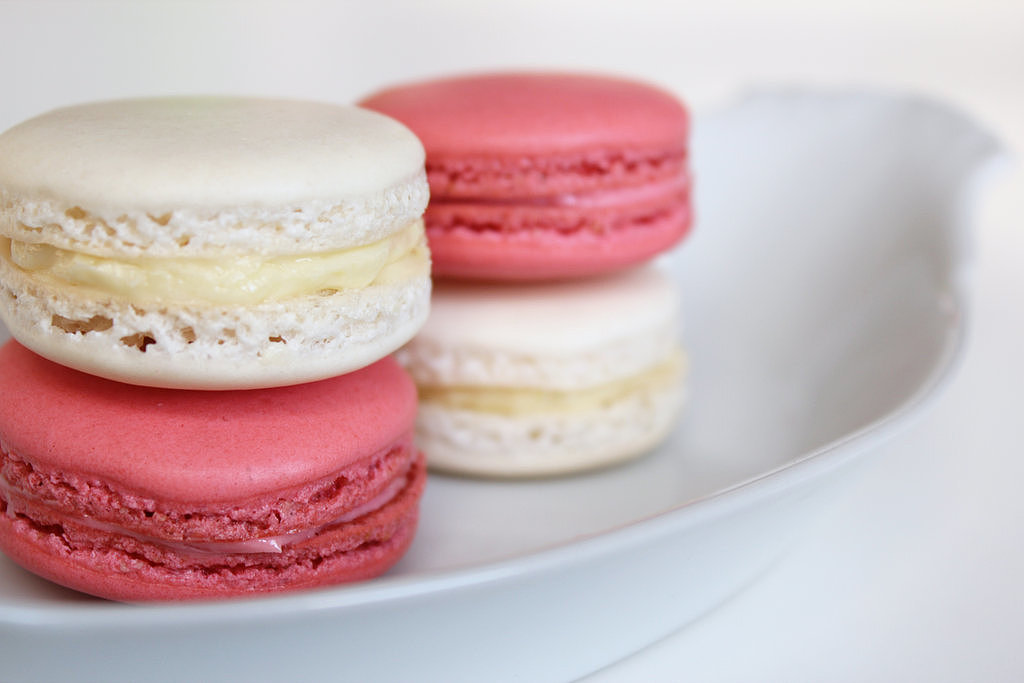 Customize the flavors and hues of macarons [10] to match the bride's wedding [11] color scheme.
Rustic Galette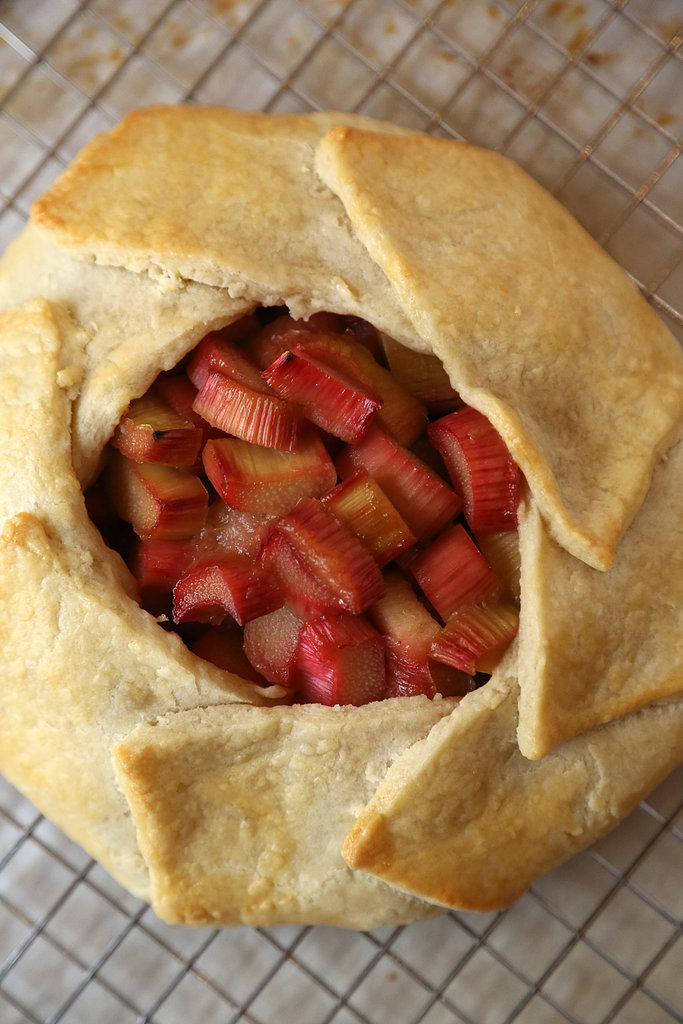 If the theme of the shower is a little bit more rustic, a rhubarb galette [12] is the way to go. If you can't get your hands on rhubarb, pears or apples will work, too.
Angel Food Cake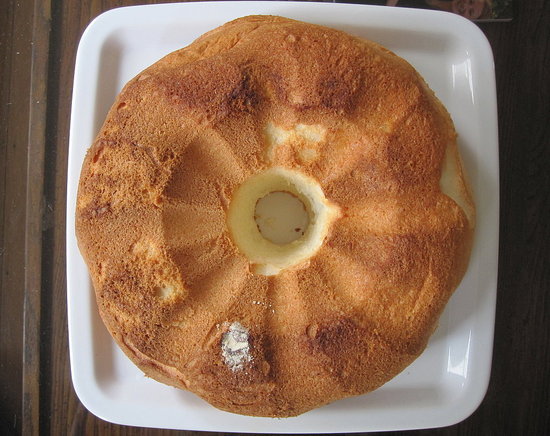 Light and fluffy angel food cake [13] is a great daytime bridal-shower dessert. Serve it with fresh fruit and chocolate sauce.
German Chocolate Pudding Cups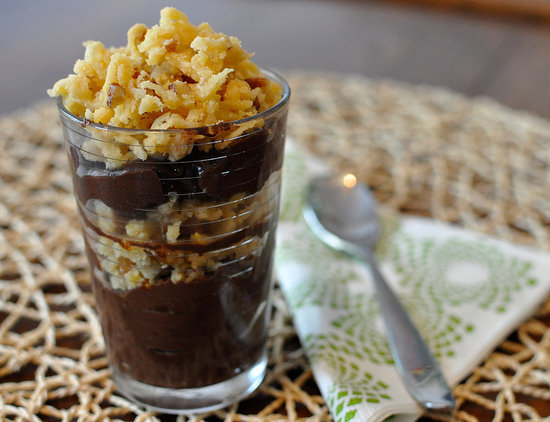 You can't go wrong with decadent single-serving German chocolate pudding cups [14].
Nanaimo Bars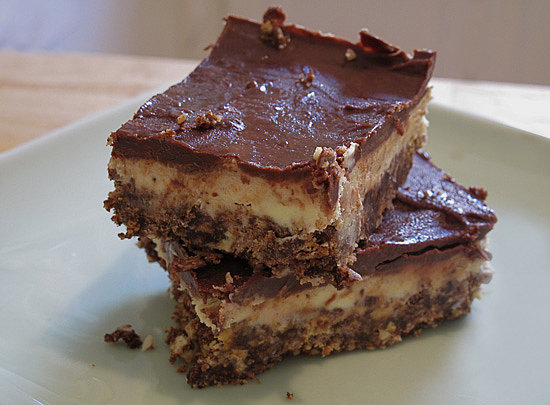 If you're aiming to please a crowd of hungry women, make a batch of chocolatey Nanaimo bars [15].
Nutella Hazelnut Cookies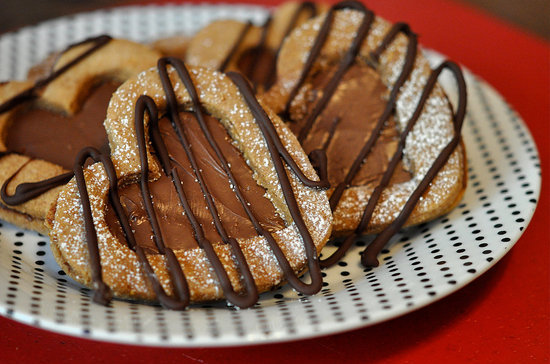 Get playful with this tasty take on a Linzer cookie [16]. Use whatever cookie cutters match the theme of the bridal shower and watch as these treats get devoured.