Burn Calories With YOGA MELTDOWN!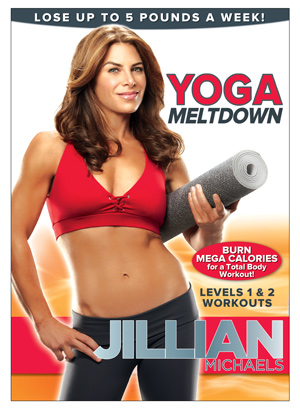 Jillian introduces a new yoga workout unlike any other. Jillian's YOGA MELTDOWN combines hard-core yoga power poses with dynamic training techniques — you will get real weight-loss results fast. Through quickly flowing yoga sequences, you will burn mega calories and add twists and balance poses for an even greater burn! YOGA MELTDOWN includes two complete 30-minute workouts that include a warmup and cooldown.
So what are you waiting for, PopSugar readers? Buy YOGA MELTDOWN now!