Mozzarella, tomato, and basil: these three harmonious Italian ingredients are the song of Summer, and they form the infamous caprese salad. However, the flavors lend themselves to a variety of other recipes: mac and cheese, grilled cheese, and hors d'oeuvres. Let these ideas be your guide all Summer long.
Chicken Sandwich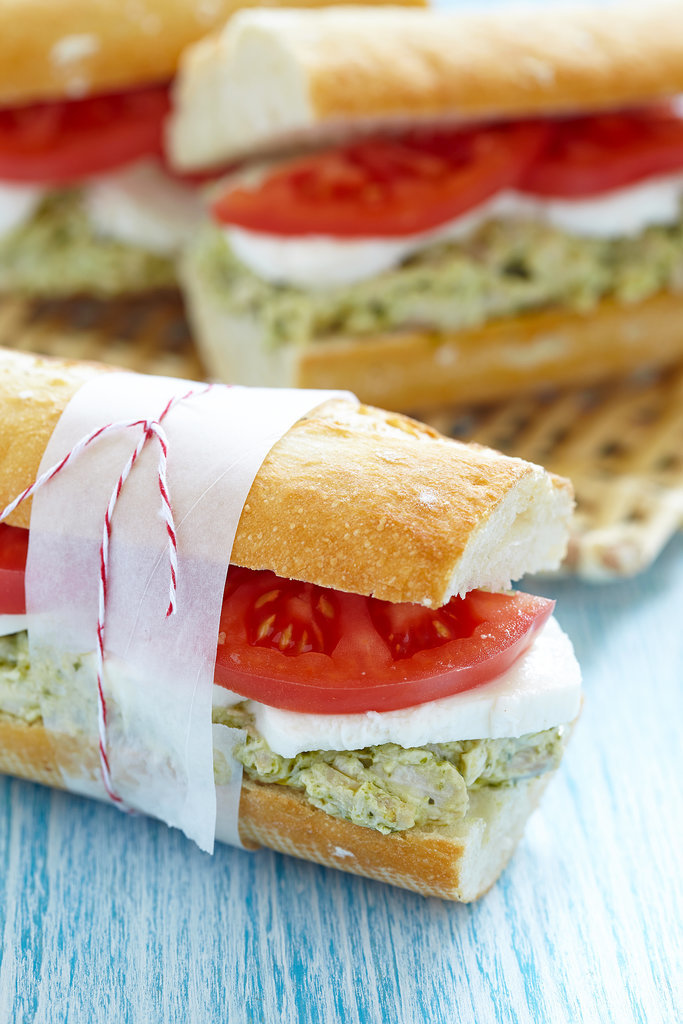 Toss shredded chicken in basil pesto, then sandwich it between a crusty baguette with mozzarella and tomato slices.
Mac and Cheese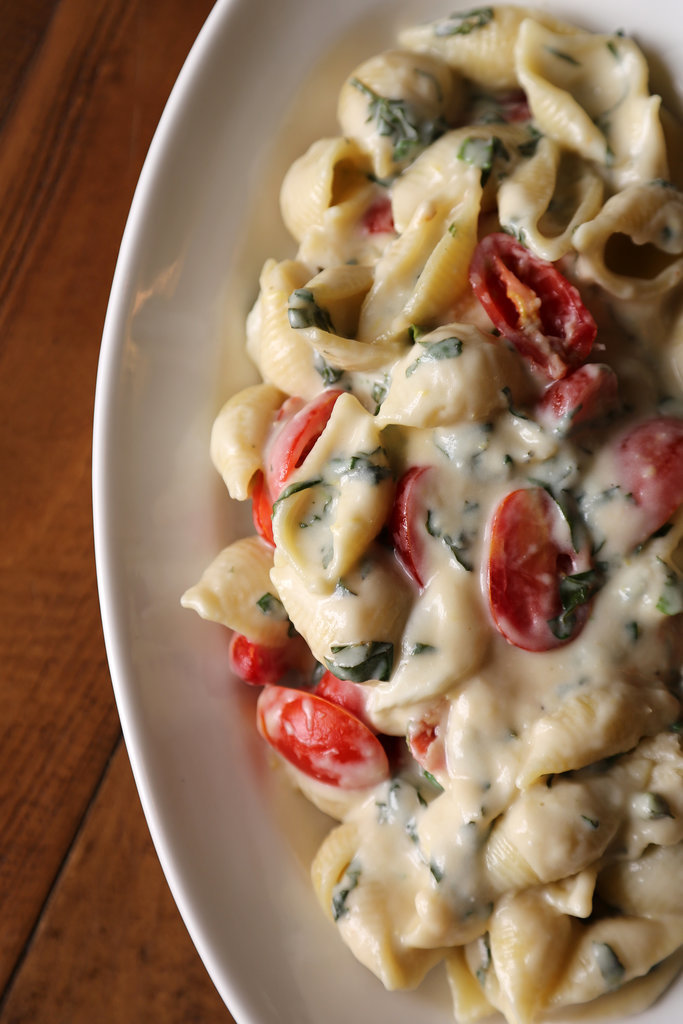 Caprese mac and cheese [1] is a recipe we make on the regular, especially during the height of tomato season. The cheese sauce contains goat, parmesan, and mozzarella cheeses and is out of this world.
Soup-Spoon Bites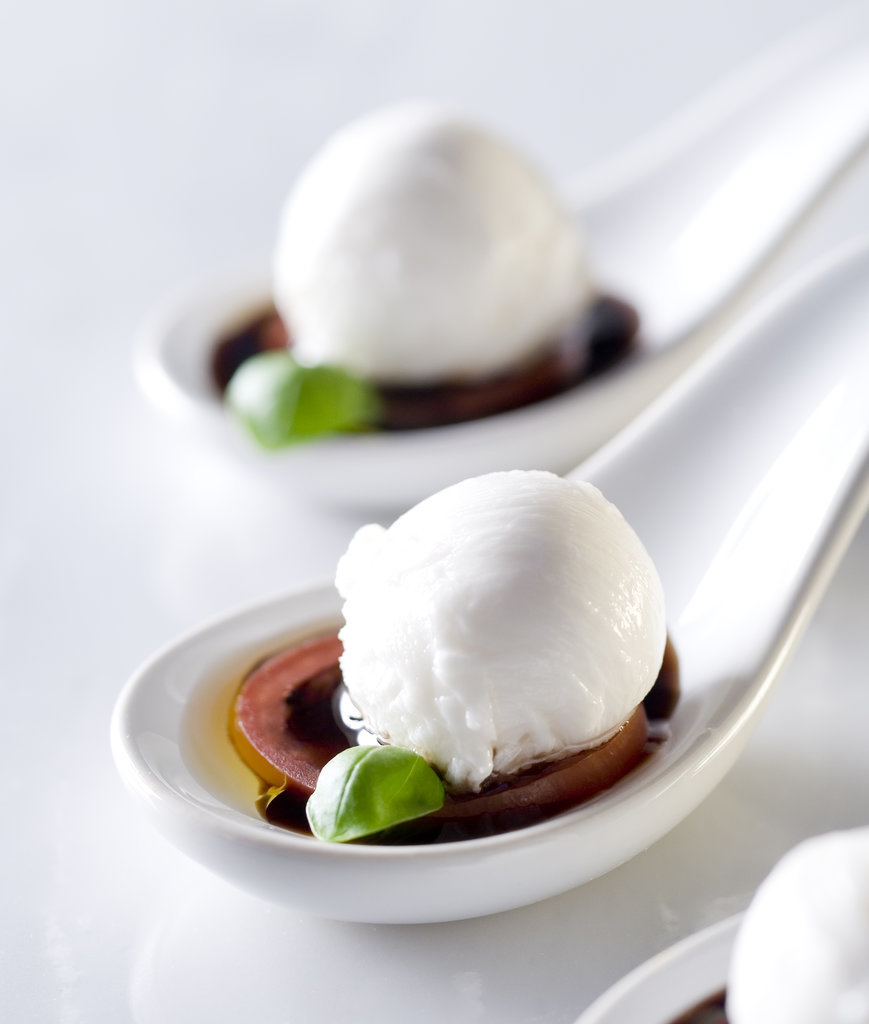 Chances are you've seen the caprese appetizers on a toothpick, but have you seen them on wonton soup spoons?
Grilled Cheese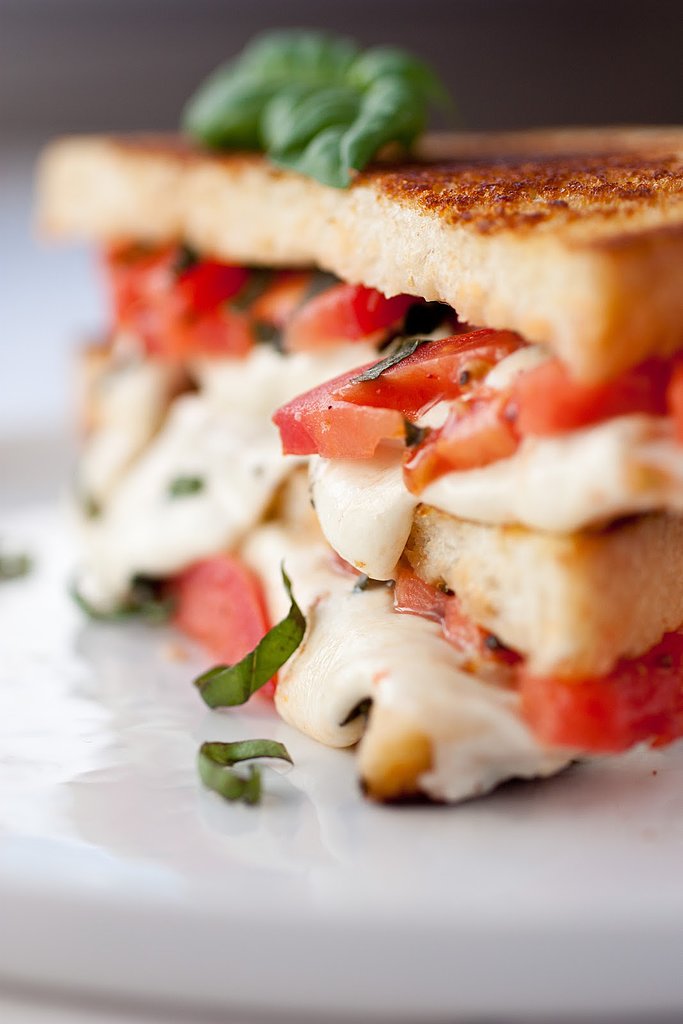 The salad fixings beg to be melted in between two pieces of bread, like in this grilled cheese [2].
Pasta Salad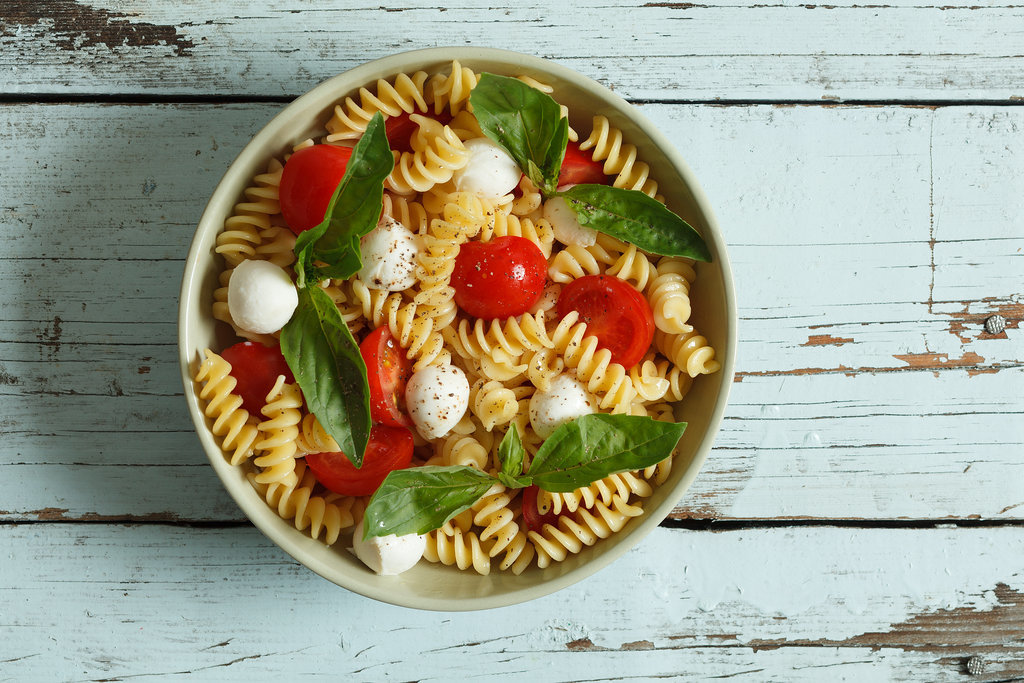 Cook pasta in well-salted water, then drain, toss in olive oil, and chill. When you're ready to serve, top it with basil, mozzarella balls, cherry tomato halves, and freshly ground pepper. Pack it for work and picnics alike.
Burger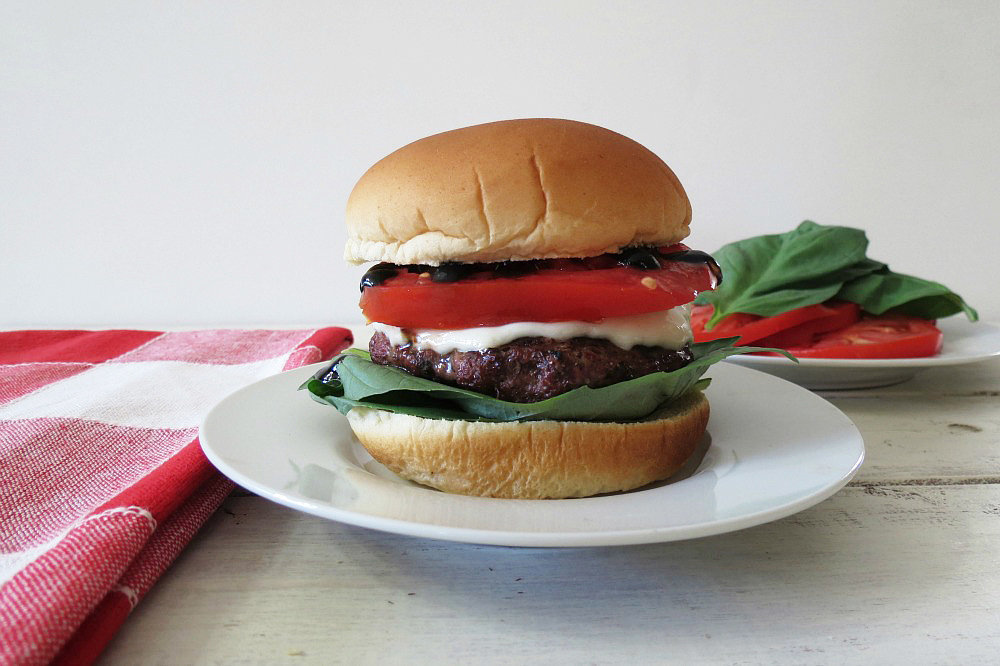 We're apt to think a burger has never looked so good with these Italian toppings. Grill a standard burger, but instead of cheddar or American, melt a slab of mozzarella on top. Then garnish the bun with large basil leaves, a thick tomato slice, and balsamic reduction.
Garlic Bread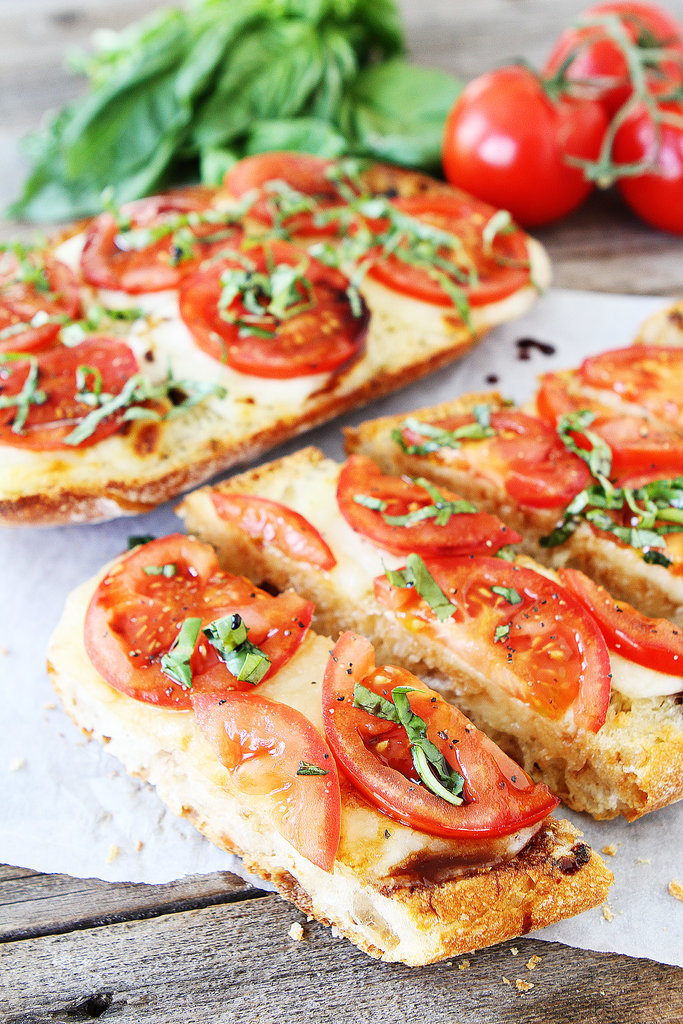 The only thing better than garlic bread [3] is caprese garlic bread.
Watermelon Caprese
Try refreshingly sweet bits of watermelon in this caprese salad [4], and you'll never want to eat it any other way.
Pizza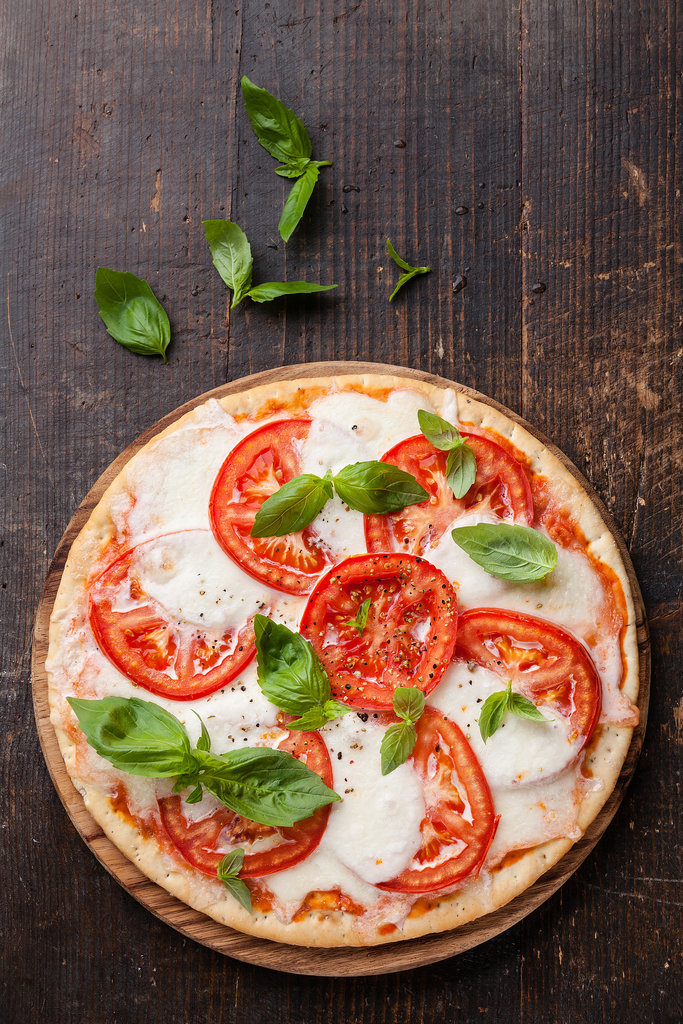 After making pizza dough [5], arrange mozzarella slabs and large tomato slices in a circular pattern around the pizza, and once it's cooked, garnish with big leaves of fresh basil.
Grilled Chicken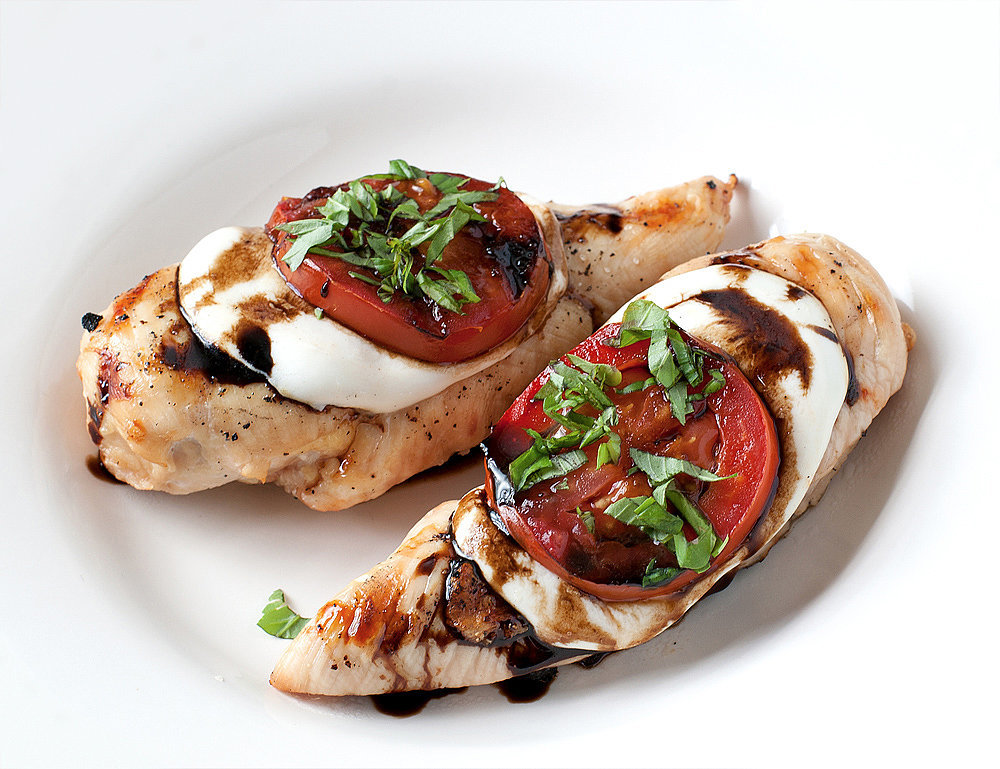 Top grilled chicken with caprese and reduced balsamic vinegar.