Whether you call them casseroles or hot dishes [1], there's no argument about the merits of these cozy, crowd-friendly recipes. We've rounded up the best options out there ranging from ultraclassic (think tuna noodle casserole) to creative spins (breakfast pancake lasagna).
Source: My Name is Yeh [2], Half Baked Harvest [3], Damn Delicious [4], How Sweet It Is [5]
Kale and Wild Rice Casserole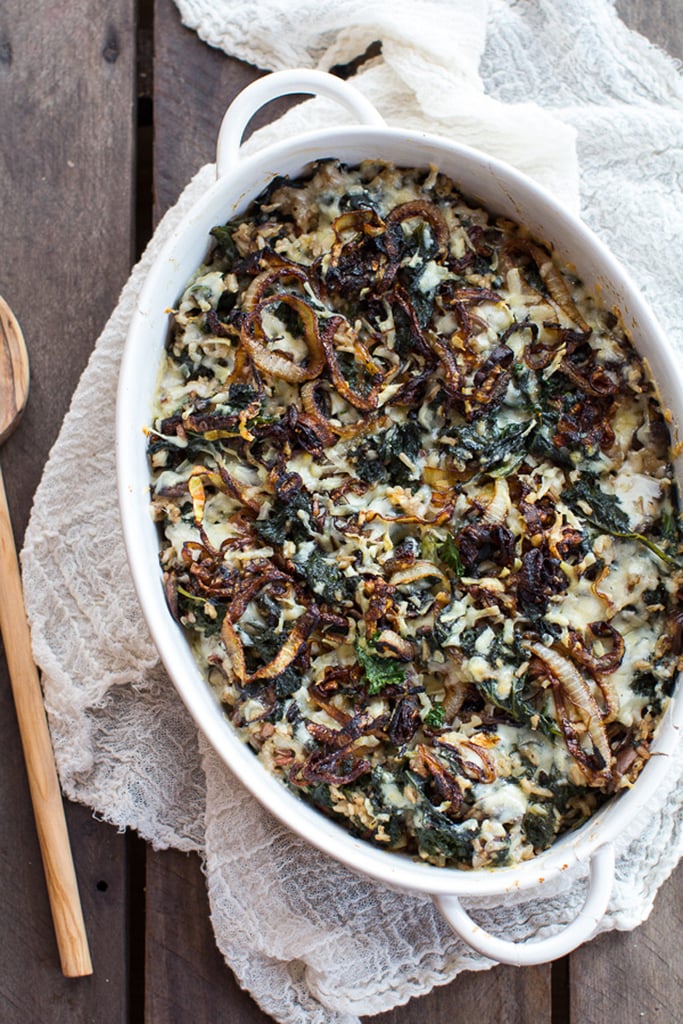 Gruyère, mushrooms, and caramelized onions add umami oomph to a kale and wild rice casserole [6].
One-Pot Cheeseburger Casserole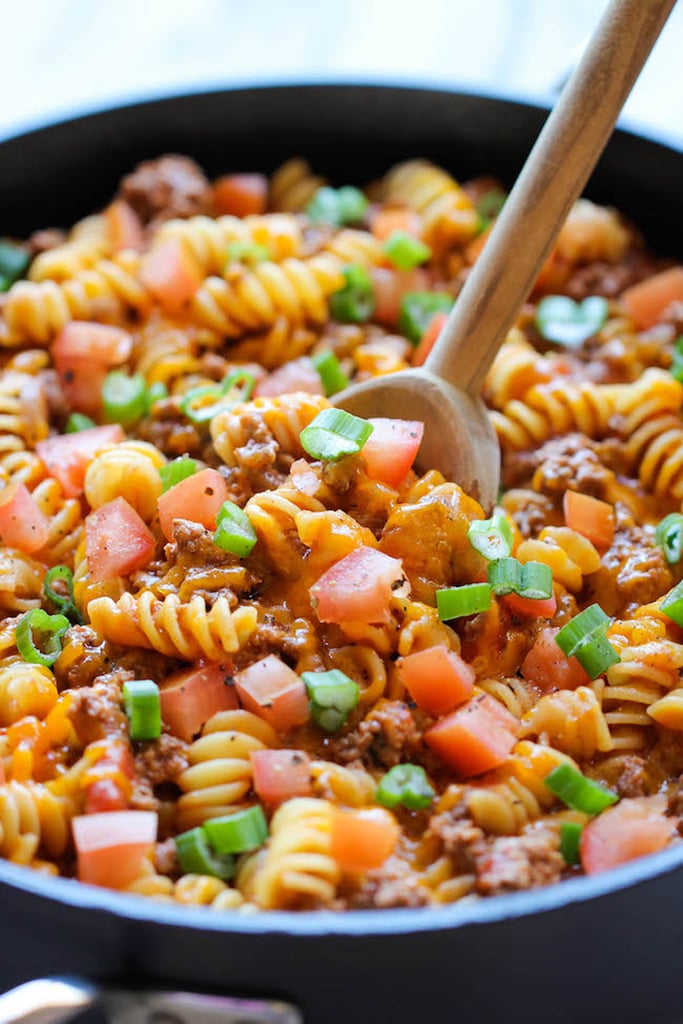 Not only does this cheeseburger casserole [7] only dirty one skillet, but it also comes together in about 30 minutes.
Brussels Sprouts Lasagna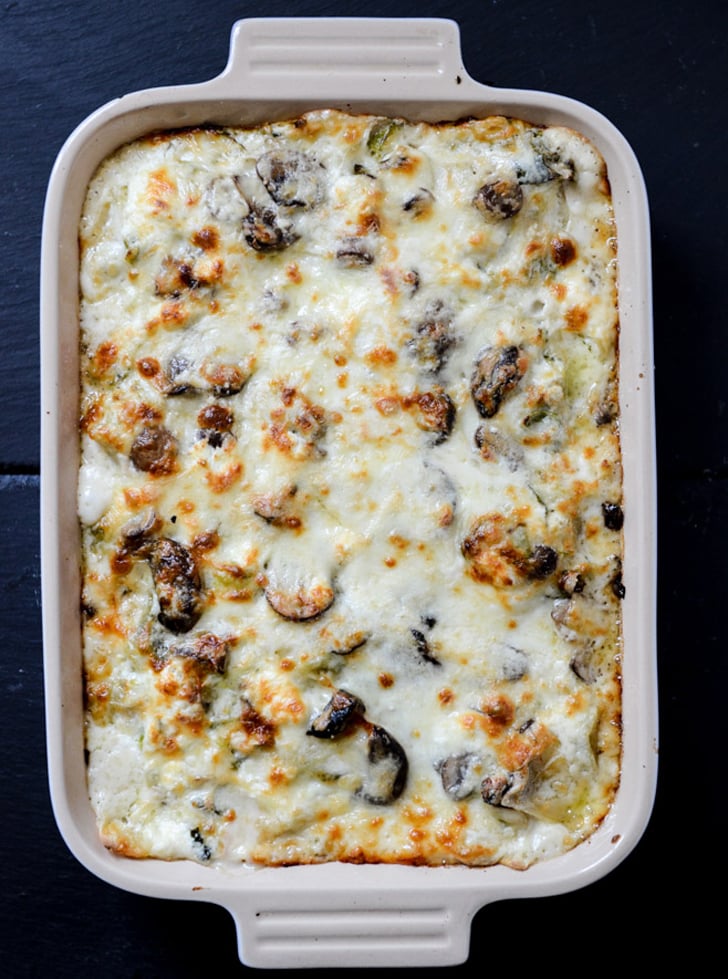 This hearty pasta bake [8] packs in plenty of vegetables: shredded brussels sprouts, diced shallot, and two types of mushrooms.
Tuna Noodle Casserole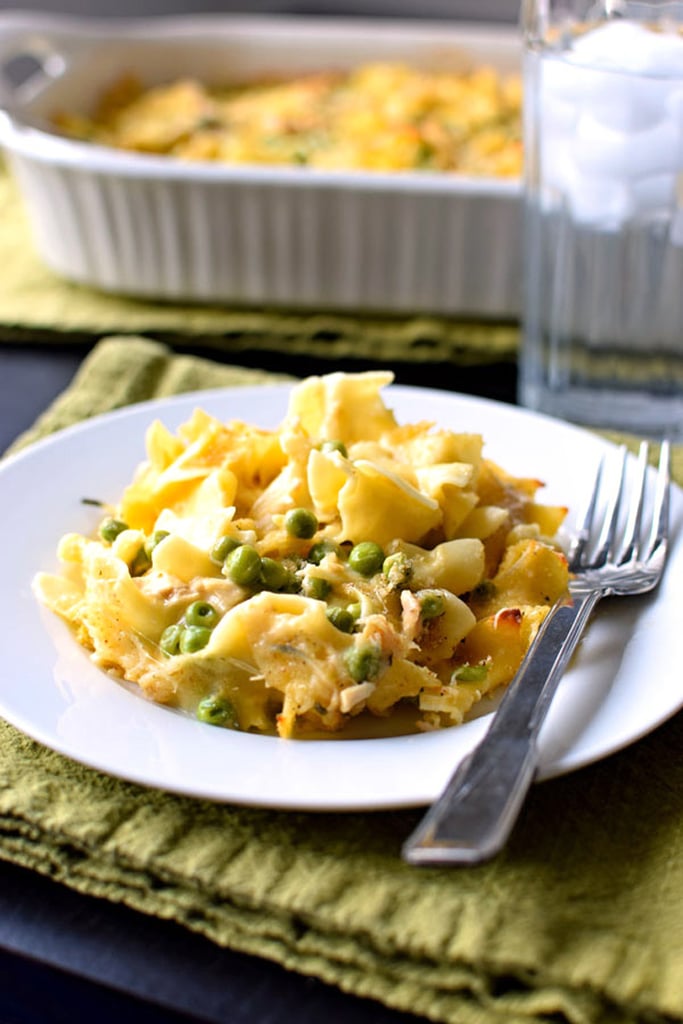 A roundup of casserole recipes isn't complete without tuna noodle casserole [9].
Summer Squash Casserole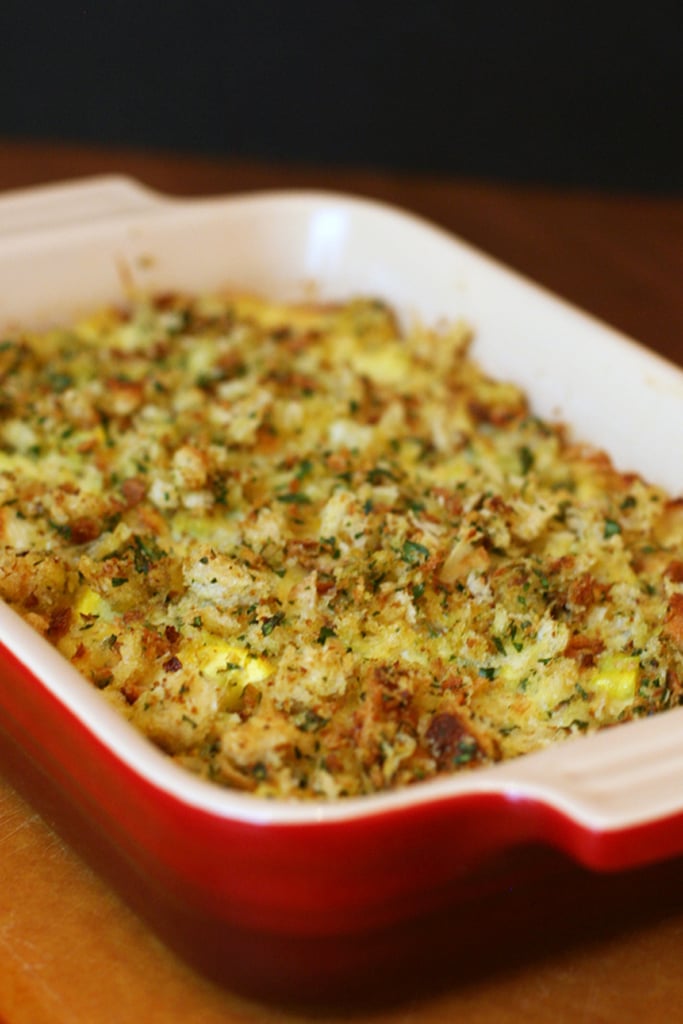 A Southern recipe with a California twist, this squash casserole [10] is seasoned with a meyer lemon gremolata and sourdough breadcrumbs.
Breakfast Lasagna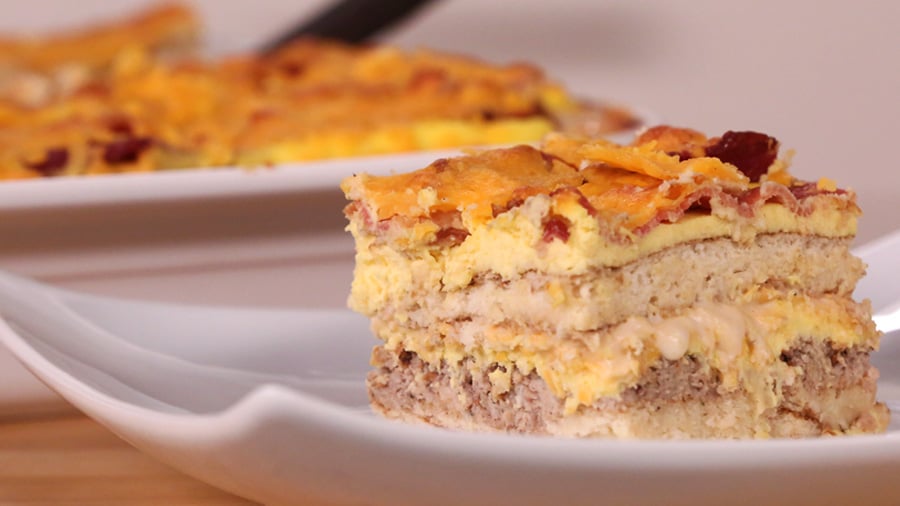 No need to choose between bacon and sausage or pancakes and scrambled eggs; this decadent breakfast lasagna [11] combines all four into each bite.
Mexican Casserole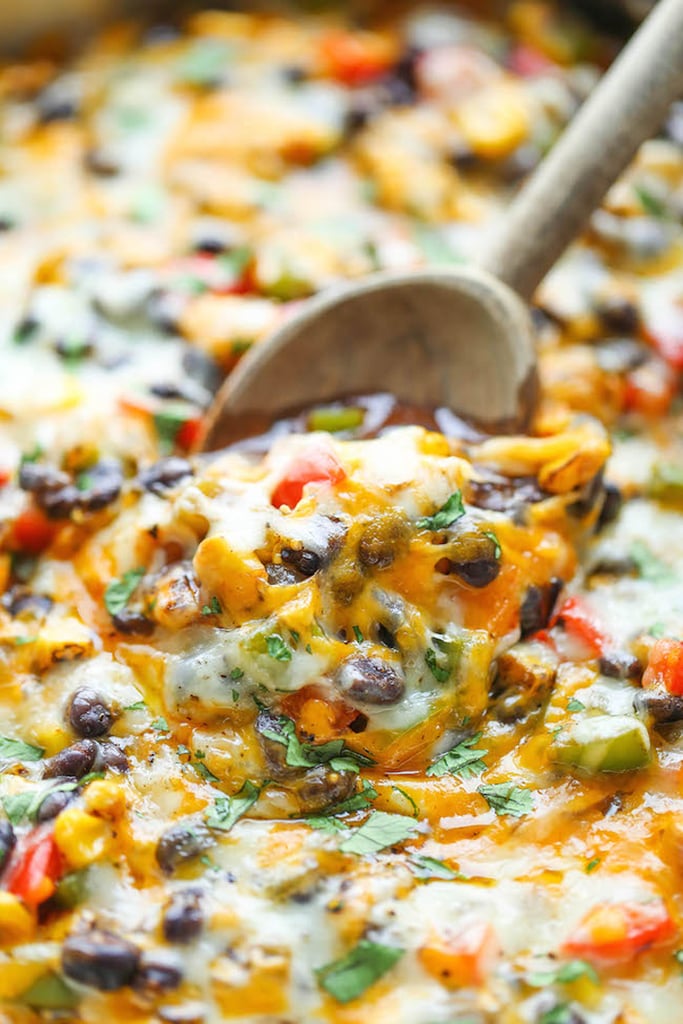 Though it looks mighty decadent, this Mexican casserole [12] is actually relatively light, thanks to a generous dose of beans and vegetables.
Pumpkin Parmesan Pasta Bake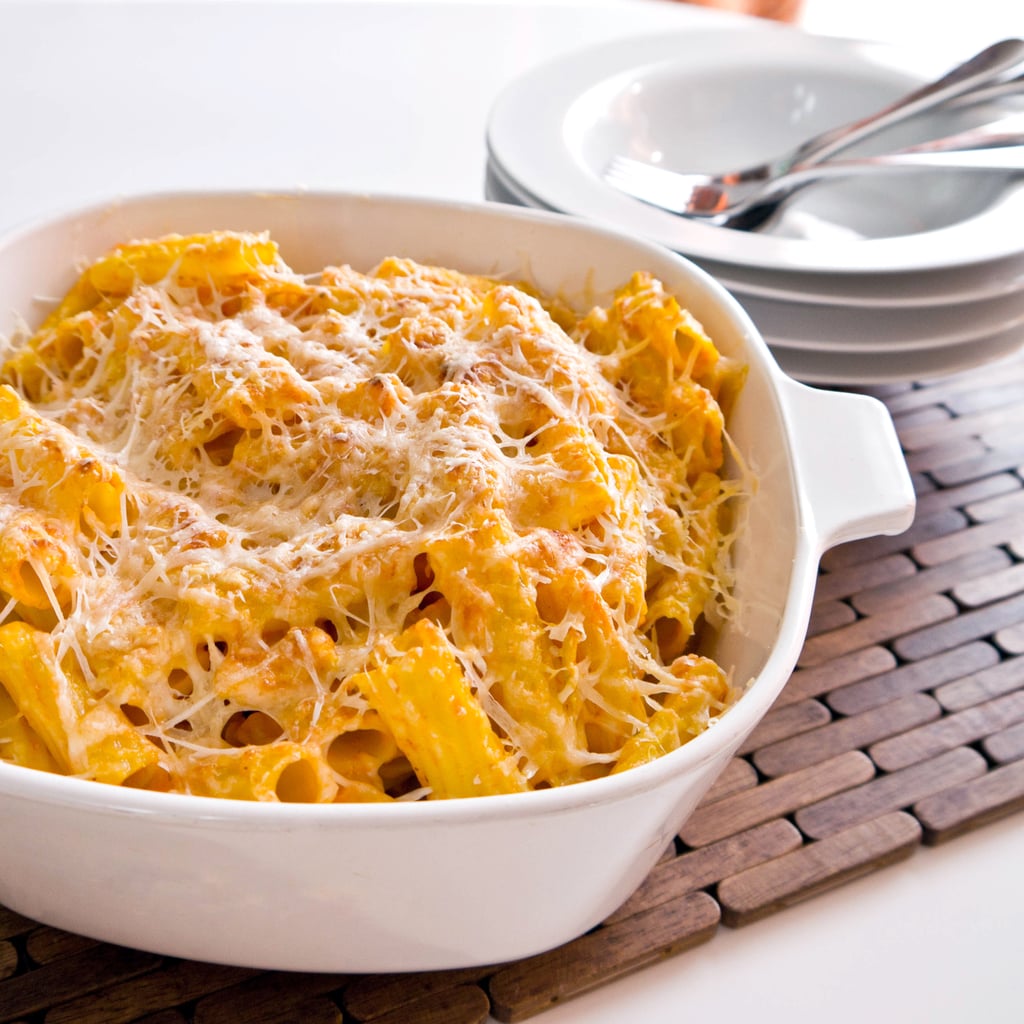 Pumpkin puree gives this autumnal casserole [13] its golden hue and a subtly sweet earthy flavor.
Lasagna For Two
While casserole's crowd-friendly nature is usually a plus, it's a downside when cooking for two (leftovers lose their allure on day four). This scaled-down lasagna recipe [14] is a great option if you don't have a large family to feed.
Bourbon Sweet Potato Casserole With Bacon and Pecans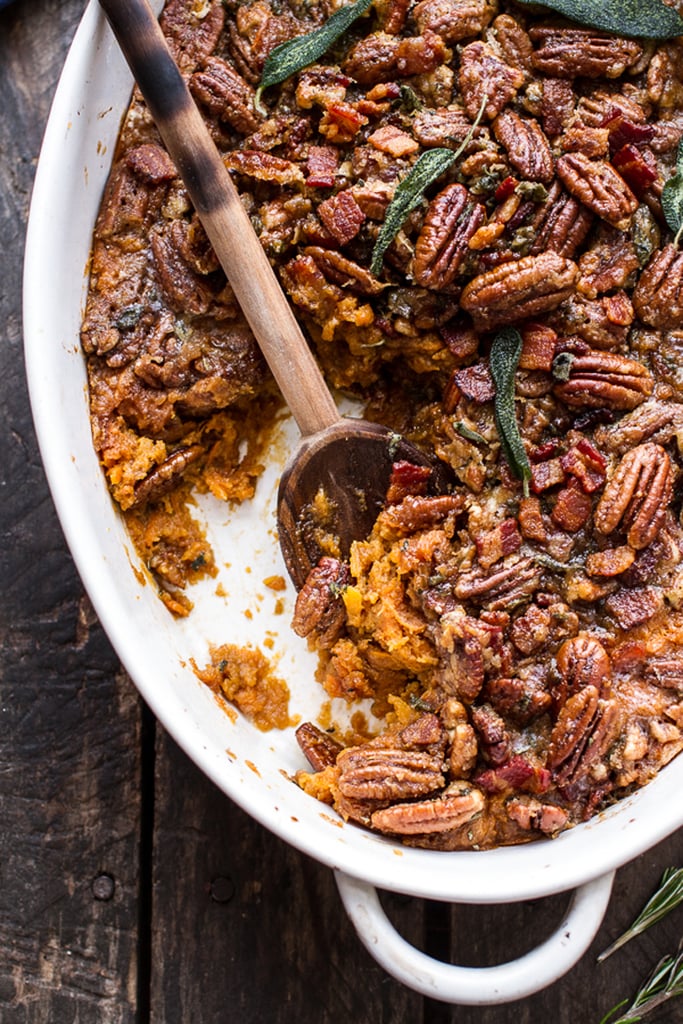 What's not to love about a bourbon-spiked sweet potato casserole [15] topped with bacon and pecans?
Butternut Squash Ricotta Casserole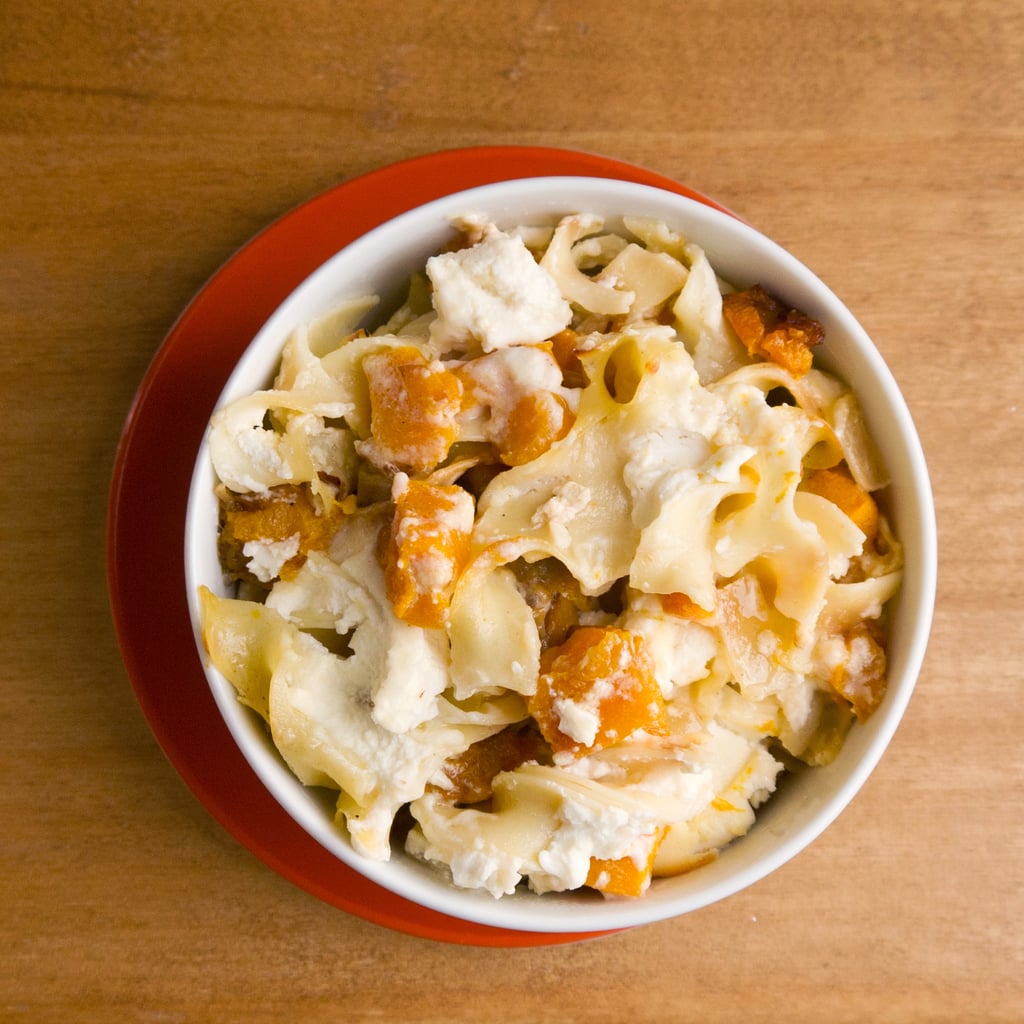 For a fast and easy weeknight fix, look no further than this butternut squash ricotta casserole [16].
Butternut Squash Lasagna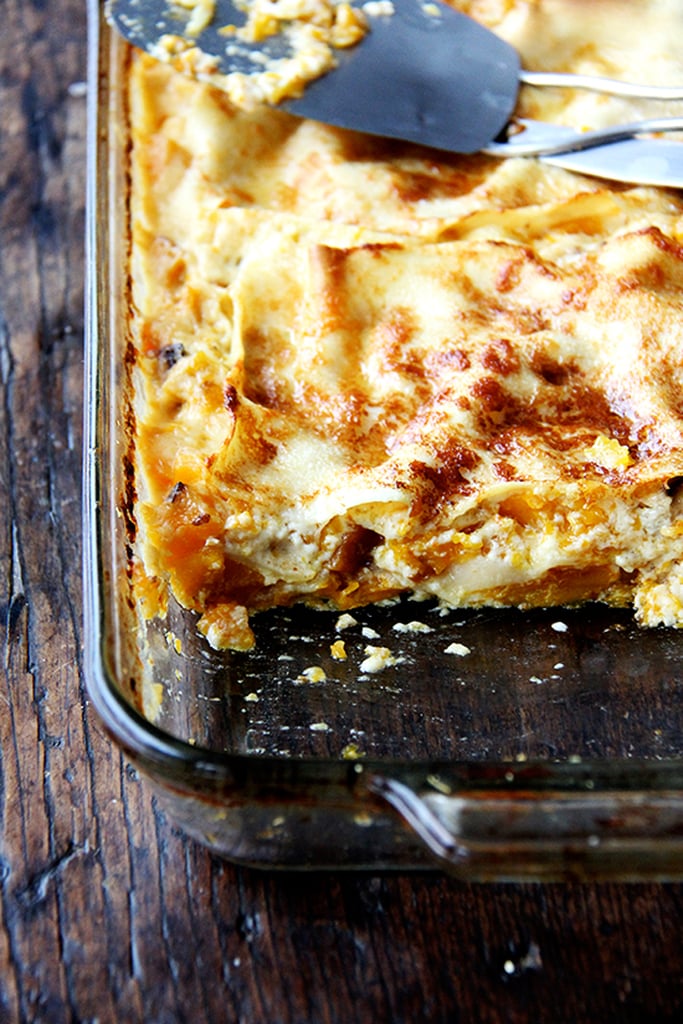 Vegetarians and omnivores alike will adore butternut squash lasagna [17].
Cheesy Breakfast Casserole
Casseroles aren't only a dinnertime thing; case in point: this eggy Italian sausage, potato, and bell pepper bake [18].
Chicken Spaghetti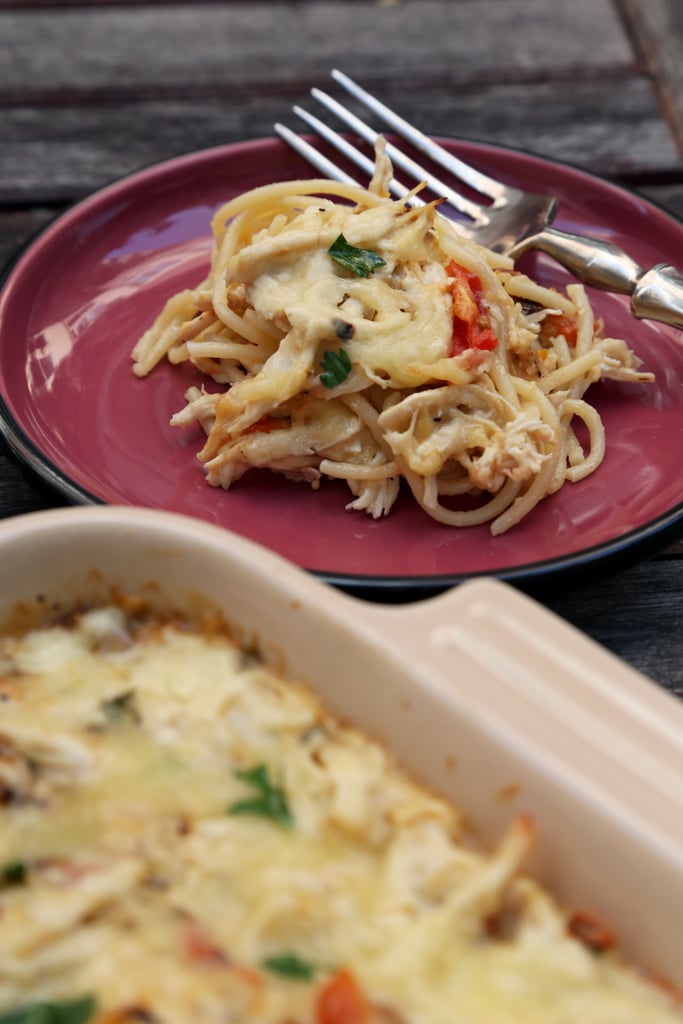 To the uninitiated, chicken spaghetti [19] is like Tex-Mex macaroni and cheese.
Quinoa Risotto Casserole With Truffle Oil
Imagine if lasagna and risotto had a baby and you'd have this cheesy baked quinoa casserole [20].
Chinese Hot Dish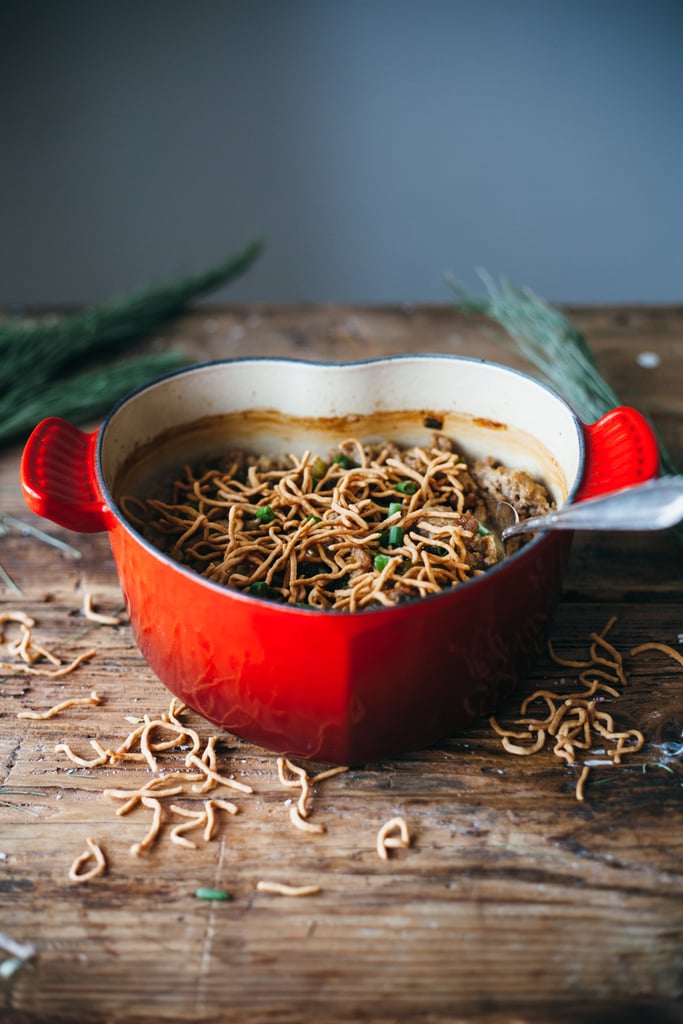 Made with Asian ingredients including soy sauce, brown rice, scallions, and ginger, this Chinese hot dish [21] is a cross-cultural mashup.
Gooey Cinnamon Roll French Toast Casserole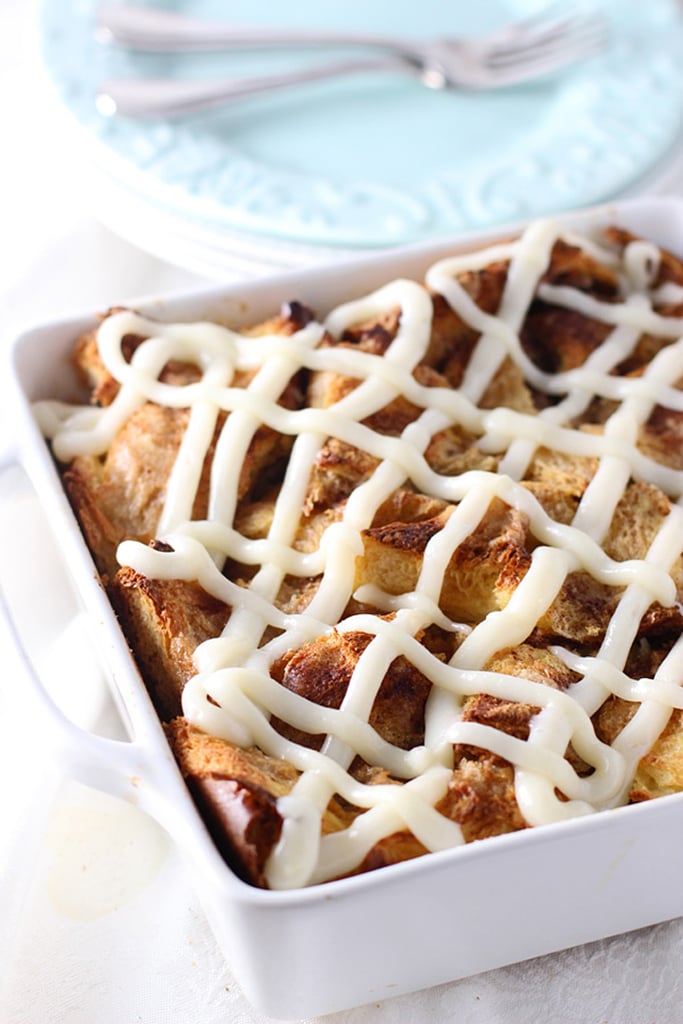 Two breakfast favorites — cinnamon rolls and french toast — combine forces in this cozy breakfast option [22].
Mushroom and Leek Lasagna
Like pretty much all Ina Garten recipes, this wild mushroom and leek lasagna [23] is at once elegant and comforting.
Green Bean and Mushroom Casserole With Caramelized Onions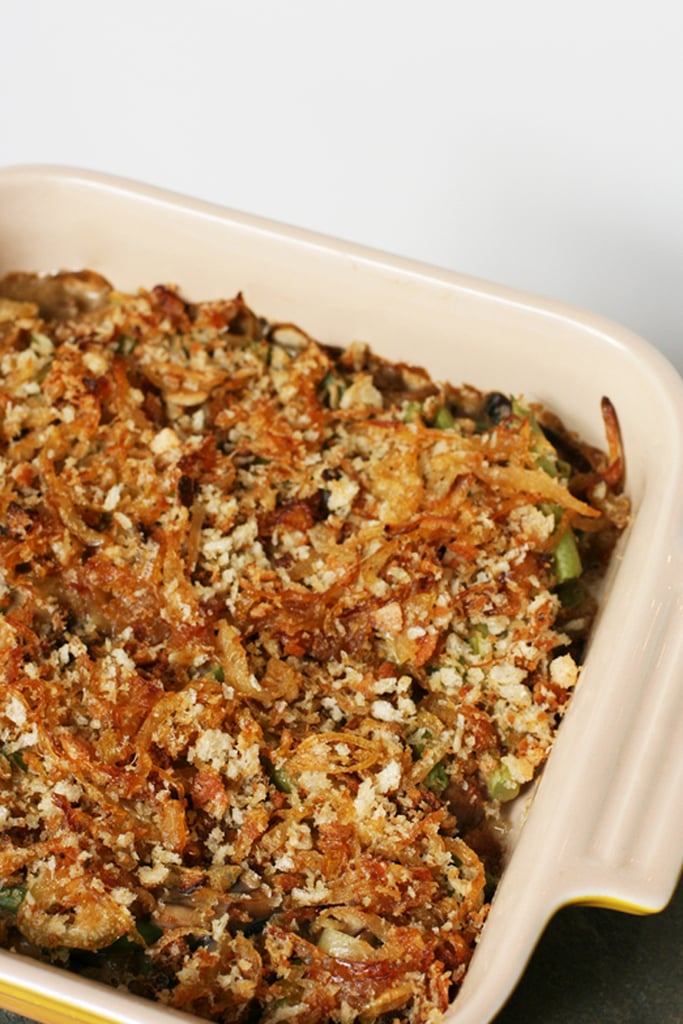 Shake things up next Thanksgiving with a Japanese-meets-American rendition of green bean casserole [24] that boasts caramelized onions deglazed with mirin (Japanese rice wine) and a panko topper.
Olive Garden's Lasagna Classico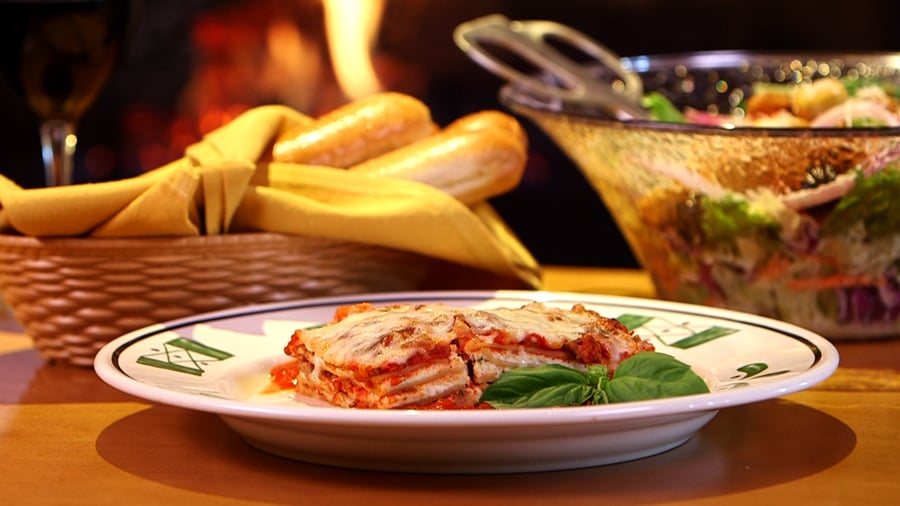 Re-create Olive Garden's lasagna classico [25] at home.