Although there's nothing wrong with your favorite casserole, we have a few ways to mix things up this year. These recipes will channel holiday nostalgia while offering a variety of new flavors. Whether you choose to add unexpected ingredients like panko (Japanese breadcrumbs) or give a Southern recipe a California twist, you're guaranteed to find a new go-to heading into the holidays.
Fresh Green Bean Casserole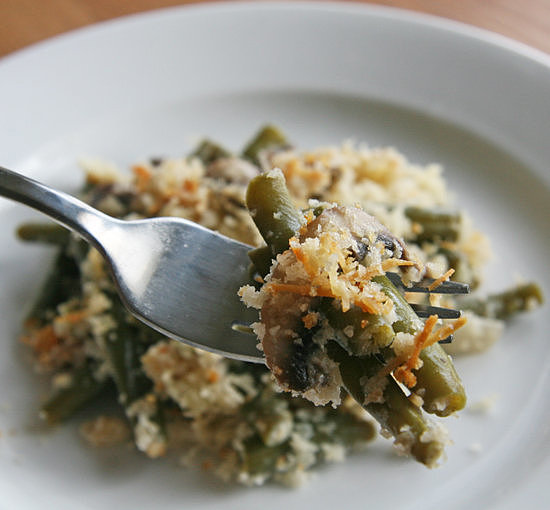 For a comforting and nostalgic recipe, bake up this green bean casserole [1]. Panko and parmesan cheese offer a healthier revamp to french-fried onions, and the addition of mushrooms ups the veggie factor.
Pumpkin Parmesan Pasta Bake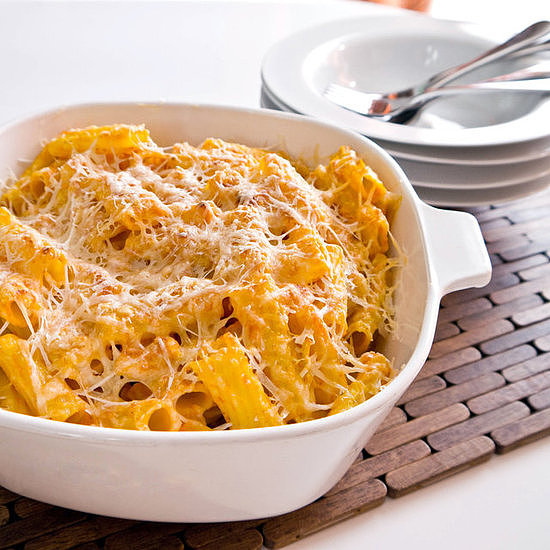 This pumpkin bake casserole [2] is creamy and full of Fall flavor. Italian seasoning offers a kick, while milk (instead of cream) keeps this dish light.
Squash Casserole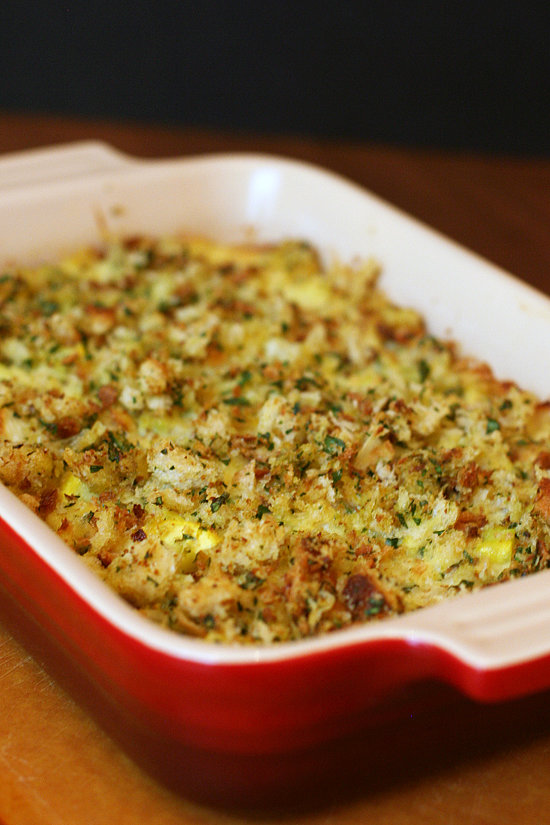 A Southern recipe with a California twist, this squash casserole [3] is covered in sourdough bread, Meyer lemons, parsley, and cheese. It makes a great, satisfying side dish for vegetarians.
Sweet Potato-Pecan Casserole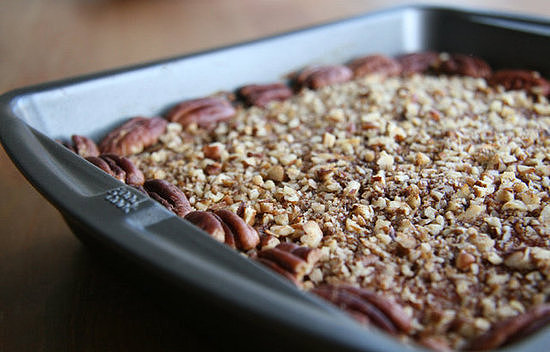 For a side dish heading into the holidays, turn to a sweet potato-pecan casserole [4]. Rather than using marshmallows, a warming cinnamon pecan crumble plays up the natural flavor of the root vegetable, rather than covering it up.
Breakfast Enchilada Casserole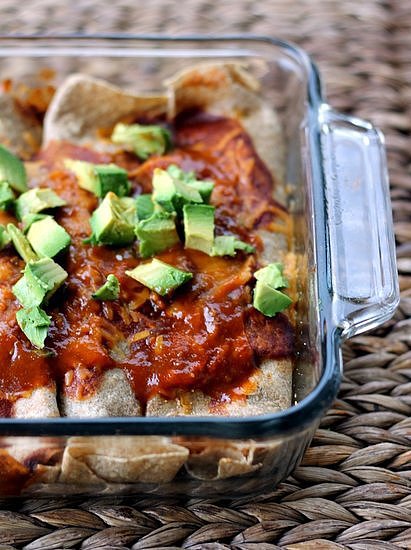 Yes, you can have casseroles for breakfast! This breakfast enchilada bake [5] makes a great brunch dish for a large group. Since it's made with egg whites, refried black beans, low-fat cheese, cilantro, and red peppers, it's surprisingly healthy, too.
East-Meets-West Green Bean and Mushroom Casserole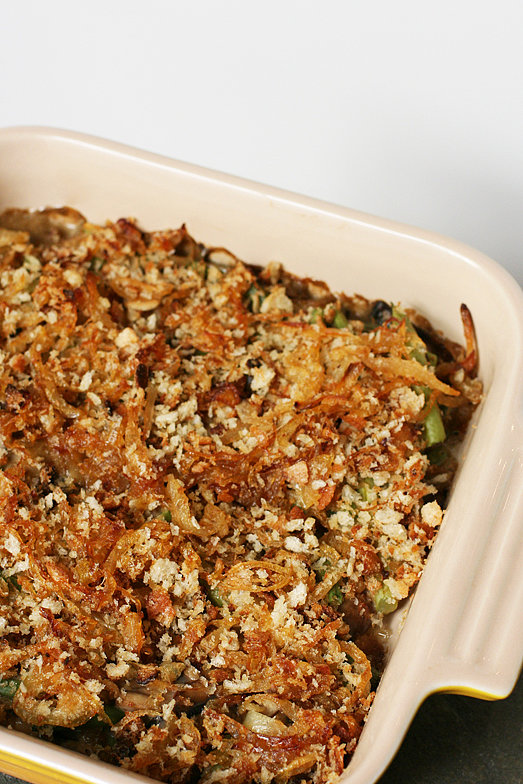 Loaded with buttery onions and earthy mushrooms, this umami-packed green bean casserole [6] will quickly become a favorite. It's actually a Japanese-meets-American rendition, since the caramelized the onions are deglazed with mirin (Japanese rice wine) and the onions are breaded in panko (Japanese breadcrumbs).