Food festivals like the Food & Wine Classic in Aspen [1] open up the opportunity to try strange ingredients prepared in even stranger ways. Since they're the imaginative products of world-class chefs and bartenders, rest assured that any bite or sip taken is more delicious than it is weird. Dishes like Japanese uni with a Mediterranean salad, buffalo milk soft serve ice cream, and shellfish flan captured our attention and dazzled our taste buds.
— Additional reporting by Nicole Iizuka
Sources: Anna Monette Roberts and Galdones Photography / Food & Wine [2]
Soft Cell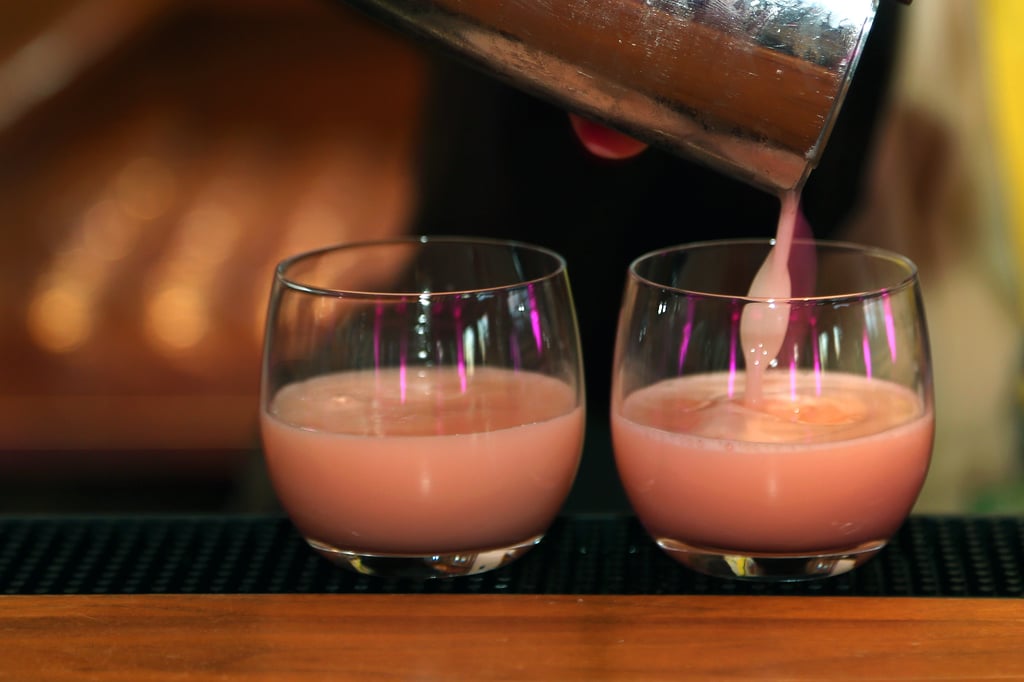 Cocktail master Dave Arnold of Momofuku's Booker and Dax [3] (New York City) shook up a soft cell cocktail made from Hendrick's Gin, Aperol, lemon, salt, and a milk simple syrup. Aperol offers a slight tang and pink hue. Dave told us salt is his secret weapon for every cocktail. And the milk simple syrup rounded out the flavors.
Photo: Anna Monette Roberts
Japanese Uni
East meets the Middle East in this mashup dish of Japanese uni, heirloom cucumbers, za'atar, fried cheese, and hard-boiled egg from chefs Jon Shook and Vinny Dotolo of Animal [4] in Los Angeles. The zesty Mediterranean flavors made the uni taste like a slab of butter (in a good way).
Photo: Anna Monette Roberts
Shellfish Flan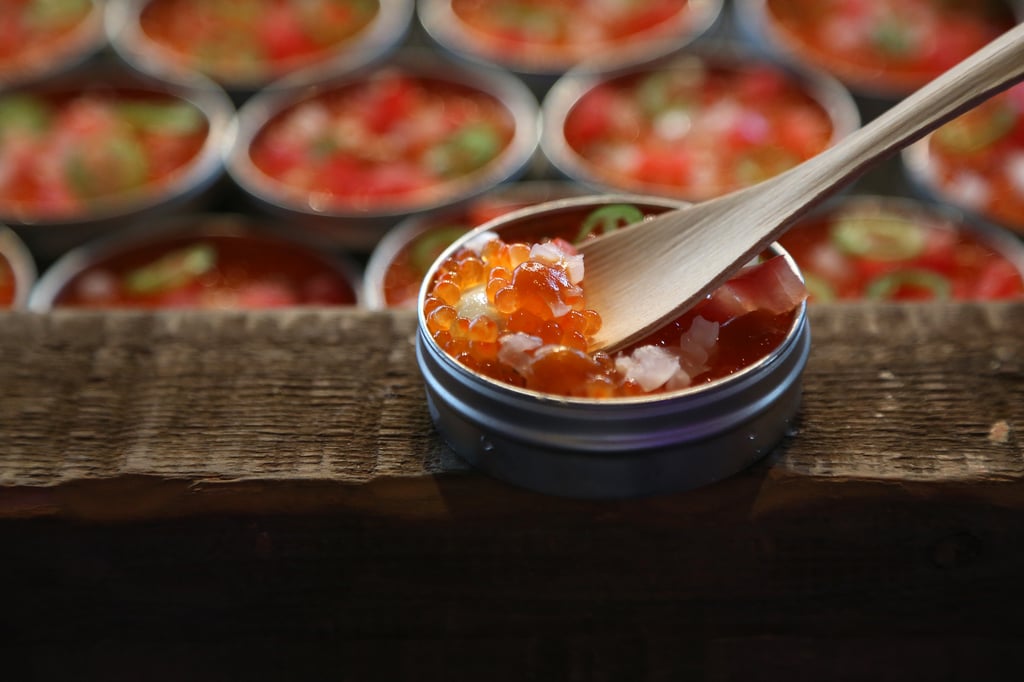 Alex Stupak of New York City's Empellón [5] didn't serve tacos! Instead, he and his wife, Lauren Resler, concocted a salty (not sweet) shellfish flan with a smoked trout roe salsa. The creamy, fish-flavored custard contrasted with the popping roe made for one weird but wonderful bite.
Photo: Anna Monette Roberts
Vanishing Noodles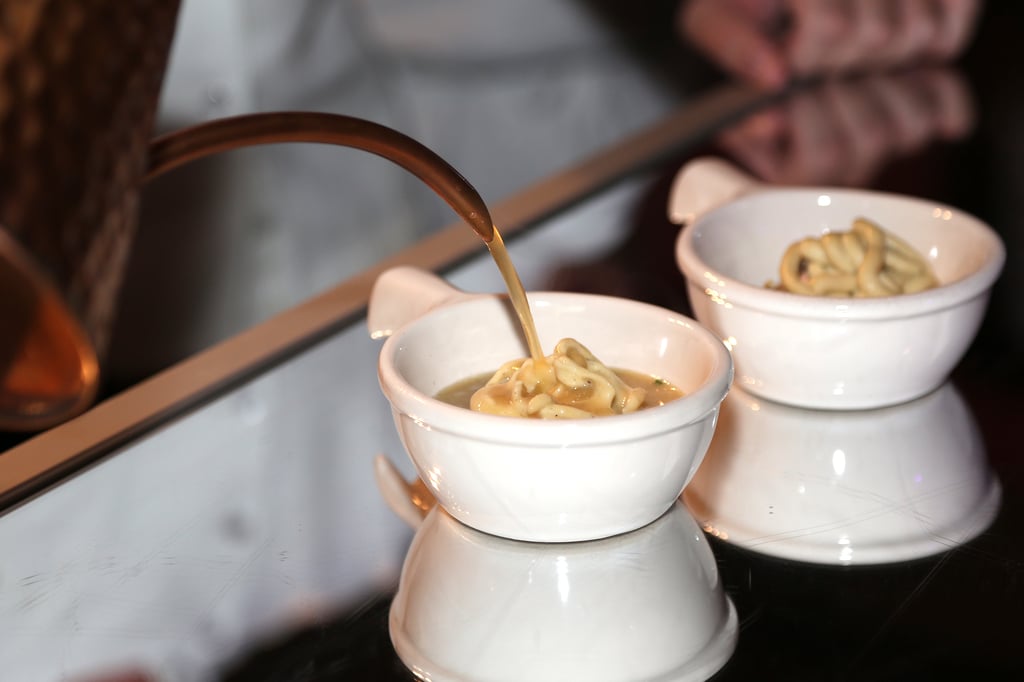 Cornelius Gallagher [6] poured hot broth atop a mound of "noodles" made of chicken, duck, and bacon fats, causing them to dissolve instantaneously.
Photo: Anna Monette Roberts
Modern Fried Chicken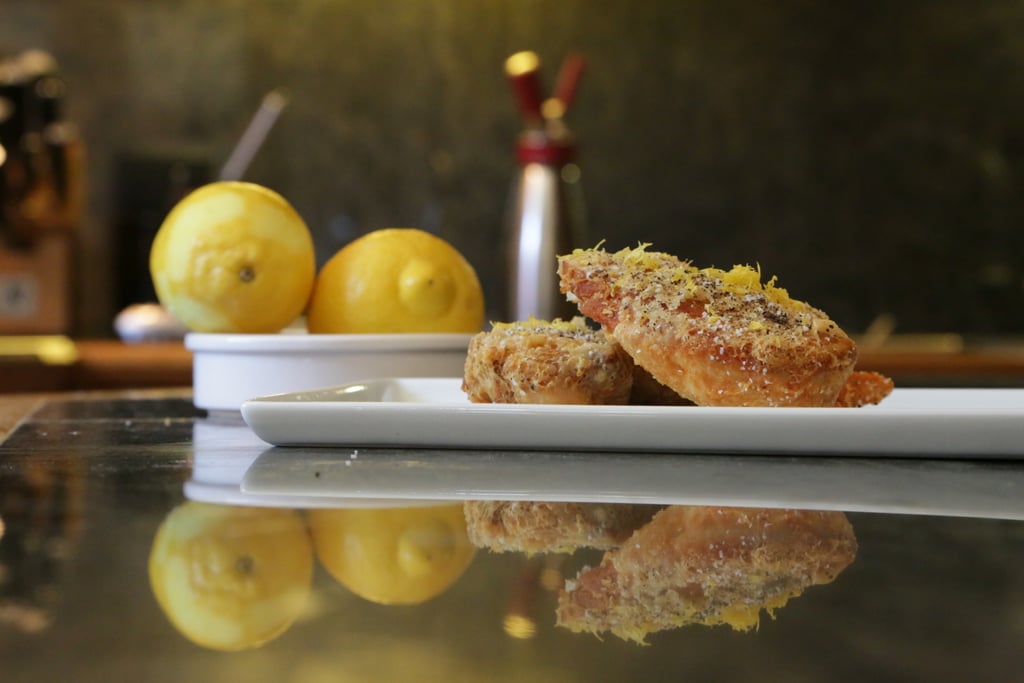 Infusing a modern technique with classic cooking, chef Cédric Vongerichten of Perry St [7] (New York City) aerated his spicy Szechuan and Thai chili batter in a siphon to coat the chicken before frying it up.
Photo: Nicole Iizuka
Razor Clam Granitas
Chef Gallagher [8] wowed us once again with delicate razor clams on a bed of frozen granita, giving shellfish on ice a whole new meaning.
Photo: Nicole Iizuka
Green Apple Candy Balloon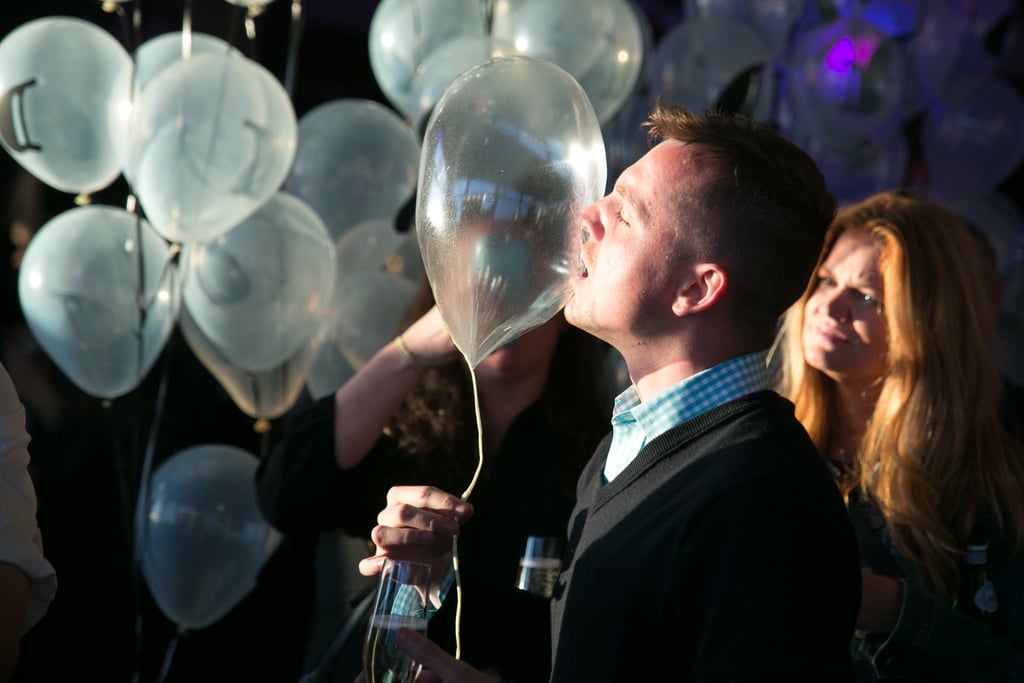 Grant Achatz and Mike Bagale of Chicago's Alinea [9] made us all feel like kids at a carnival with their helium-filled, green-apple-flavored edible balloons, complete with a sugar-coated gummy string. Though this picture makes it look like a refined experience, most ended up with sticky balloon sugar all over their nose. See us inhaling one here [10].
Source: Galdones Photography / Food & Wine [11]
Buffalo Milk Soft Serve Ice Cream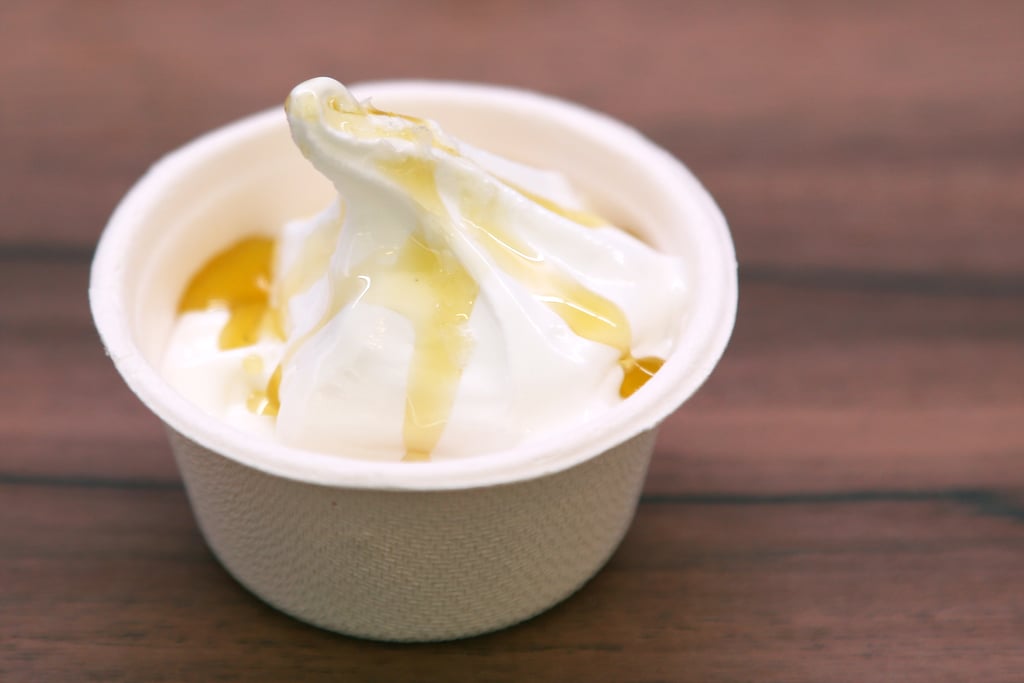 Christopher Kostow of Napa's three-Michelin-starred Meadowood [12] dispensed buffalo milk soft serve ice cream with St. Helena olive oil and flaky sea salt. Who needs fudge and sprinkles when you can make soft serve savory?
Photo: Anna Monette Roberts