The holiday weekend may be over, but that doesn't mean we can't relive the Fourth of July festivities by getting a glimpse of what our favorite celebrity chefs and food enthusiasts cooked up to celebrate the country's 238th birthday. From red, white, and blue flag cakes to traditional Independence Day spreads — complete with hot dogs, hamburgers, and coleslaw — see all the patriotic culinary endeavors of the day below.
Source: Instagram user taylorswift [1]
Ina Garten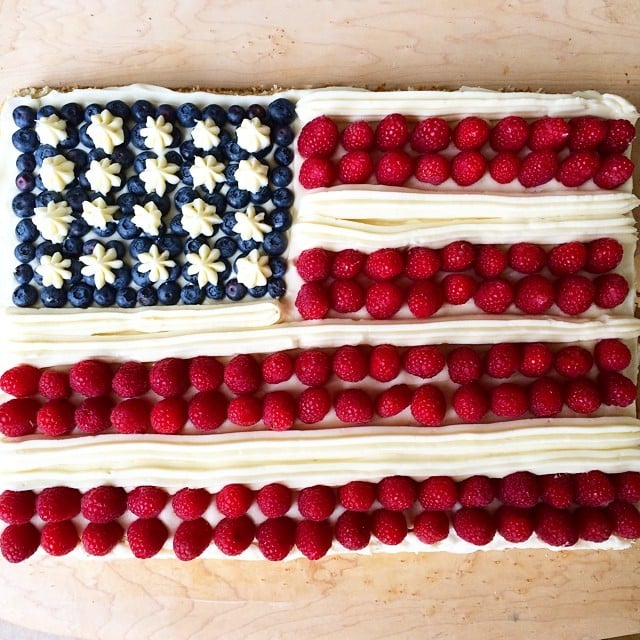 The Emmy Award-winning host of Food Network's Barefoot Contessa baked up a patriotic cake that looked almost too pretty to eat.
Source: Instagram user inagarten [2]
Andrew Zimmern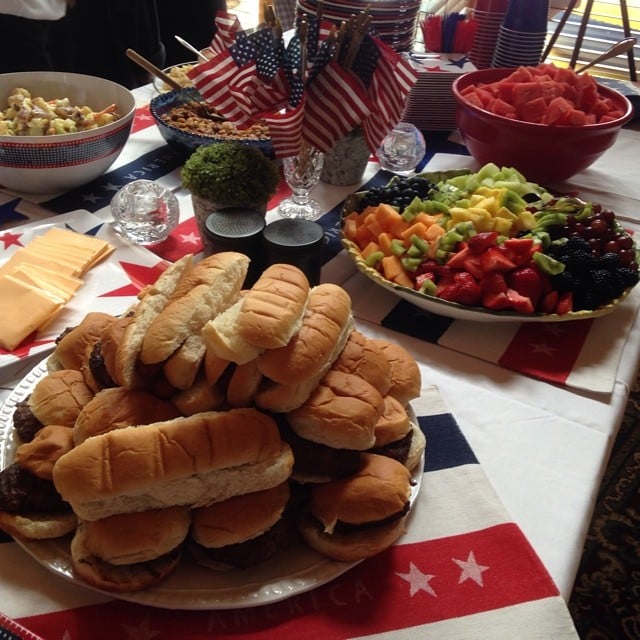 Travel Channel's Andrew Zimmern, well known for his expertise in bizarre foods, kept things traditional this Fourth of July with an all-American spread.
Source: Instagram user chefaz [3]
Aarón Sánchez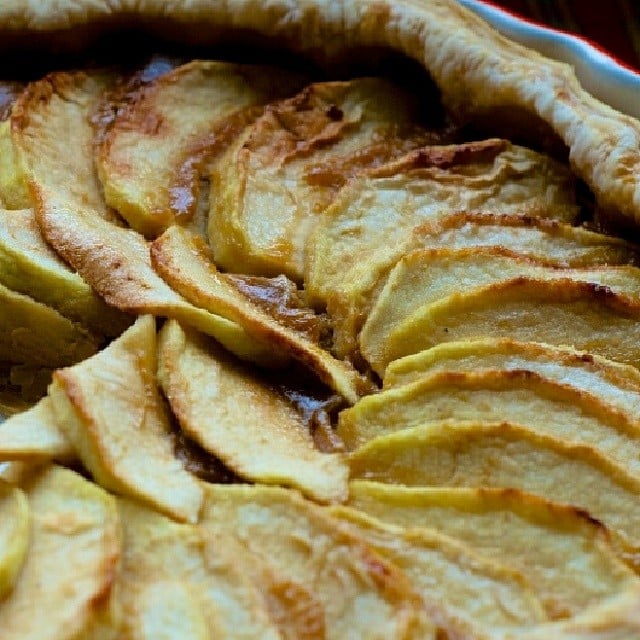 Nothing says "Happy birthday, America" like an apple-filled dessert such as this tart, courtesy of celebrity chef Aarón Sánchez.
Source: Instagram user chef_aaronsanchez [4]
Gail Simmons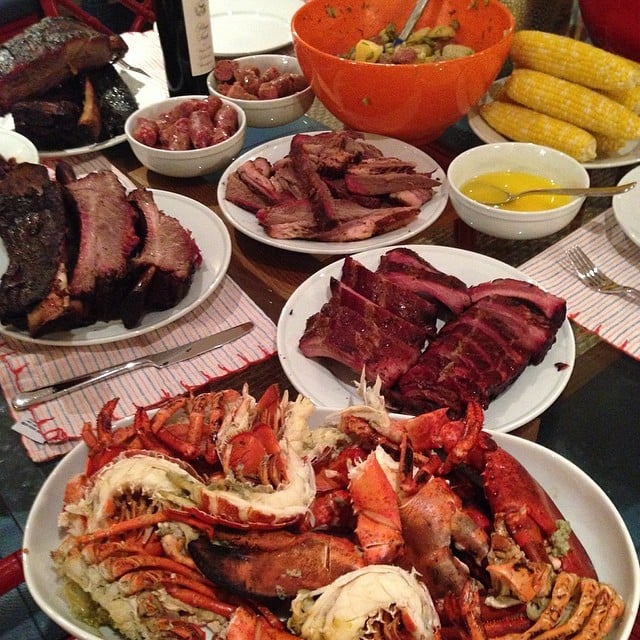 Gail Simmons, a food writer and Top Chef judge, indulged in a New England lobster feast for the Fourth.
Source: Instagram user gailsimmonseats [5]
Taylor Swift
Taylor Swift's star-studded Fourth of July weekend [6] included spending some time in the kitchen making a flag cake with actress Jaime King and model Amanda Griffith.
Source: Instagram user taylorswift [7]
Rachael Ray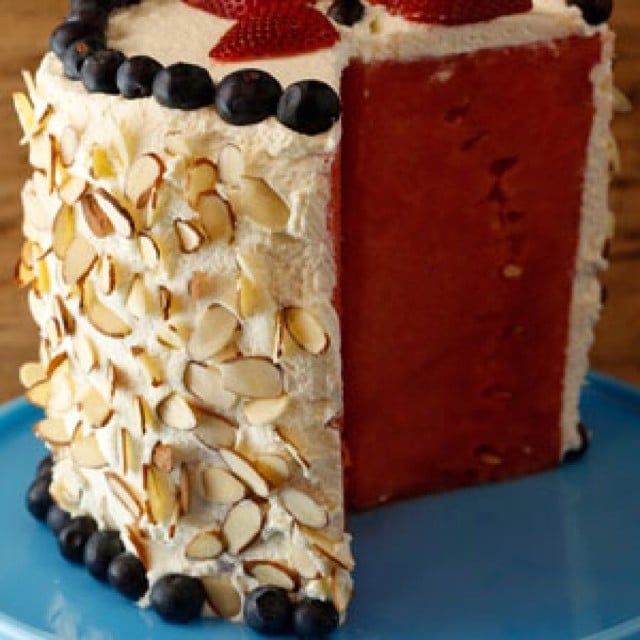 Rachael Ray [8] steered clear of the oven and opted for a no-bake cake dessert for her Independence Day festivities. Try out our watermelon cake [9] recipe — it's a perfect solution to your Summer dessert problems!
Source: Instagram user rachaelrayshow [10]
Giada De Laurentiis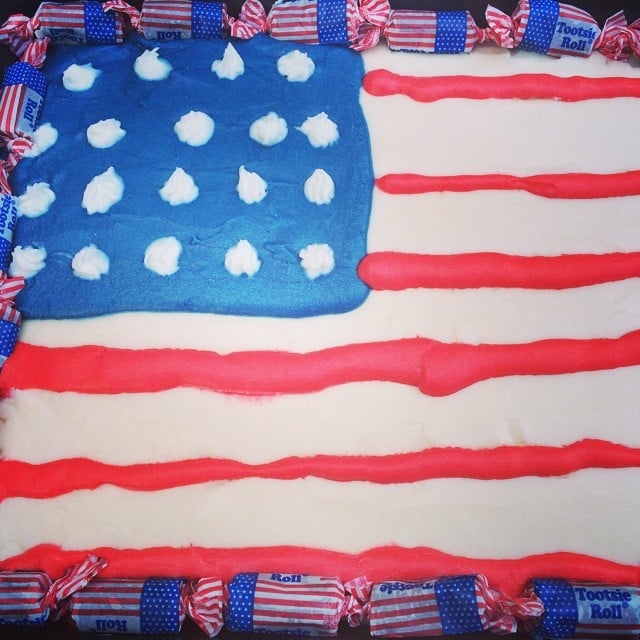 Giada De Laurentiis, host of Giada at Home on Food Network, baked a very patriotic cake and lined it with American-flag Tootsie Rolls for added effect.
Source: Instagram user giadadelaurentiis [11]